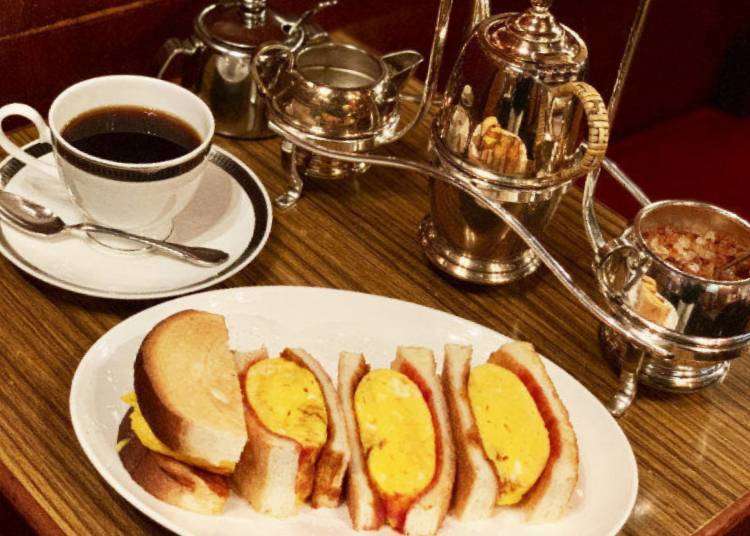 Have you ever arrived on holiday in the early morning and all you can think about is food? Well, if you find yourself in that situation in Osaka, we've got the perfect breakfast options for you! Here are three of the best places for breakfast in Osaka.
1. Willer Express Cafe: Breakfast in Osaka - and buses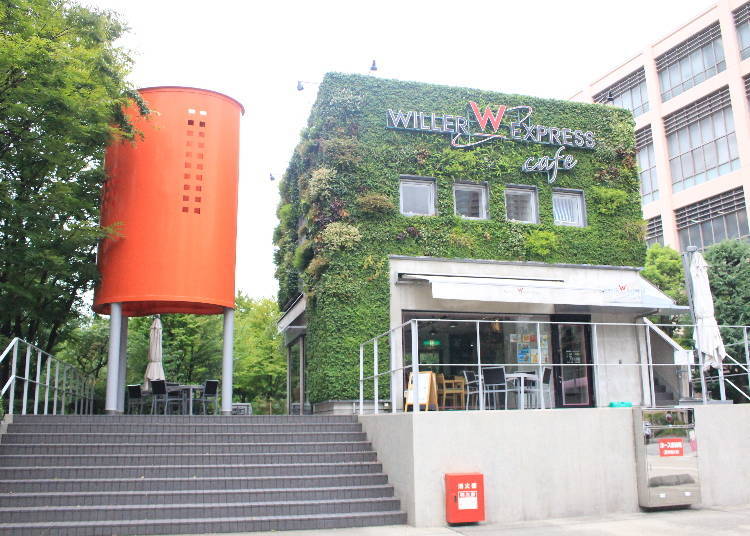 Willer Express Cafe is managed by Willer Express bus company, which operates high-speed buses throughout Japan.

The café is part of Willer's express bus station located near the Umeda Sky Building. Just a 10-minute walk from Osaka Station, Willer Express Cafe is centrally located with easy access to the Sky Building and its garden observatory as well as other downtown attractions.

The café is open from 6:30 a.m. which is convenient for both arriving and departing night buses.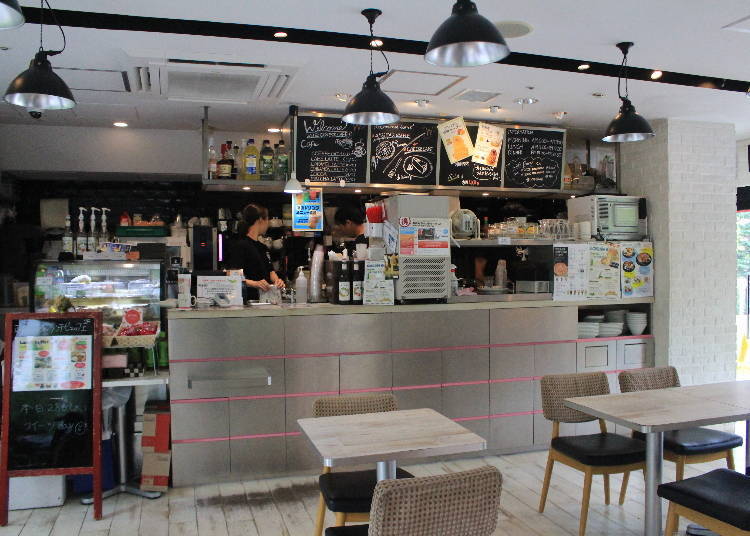 The interior of this great spot for breakfast in Osaka is stylish and has 24 seats on the first floor. The terrace seats surrounded by lush greenery are also popular, weather permitting. Since it's near the bus stop, the café is perfect for a tea break before or after hitting the road.

If you are planning a bus trip, you can also add breakfast to your ticket when you make a Willer Express reservation as well as a 50 yen discount for drinks and sandwiches.
Morning Sandwich set (BLT), 500 yen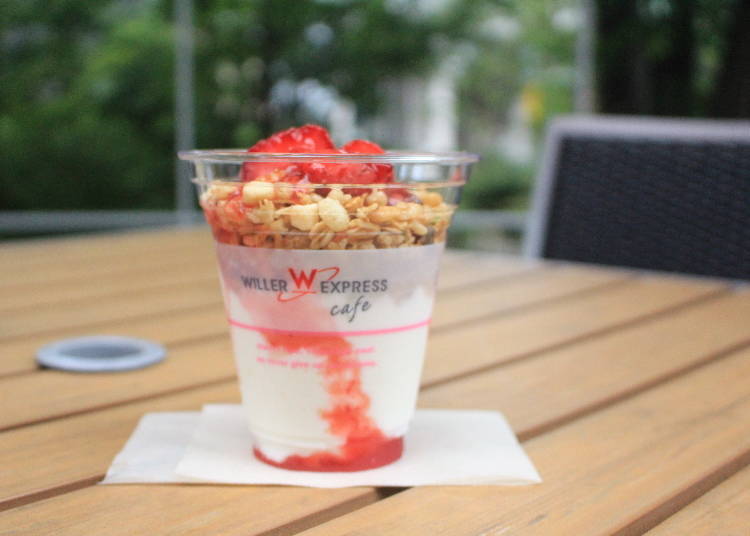 Morning Granola (strawberry), 400 yen (450 yen with drink)
The café specializes in morning sandwiches (from 6:30 - 11:00). The BLT (bacon, lettuce, and tomato) is the most popular, while egg and shrimp & avocado sandwiches are also available. For a light breakfast, yogurt granola (blueberry or strawberry) or the toast set are great choices.

Other international menu entries include waffles, creme brulee, New York cheesecakes, and affogato. A variety of soft drinks, espresso, and alcohol are also served.

*All listed prices include tax, but will change from October 2019.
WILLER EXPRESS CAFE

Address

Umeda Sky Building Hanano, 1-1-73 Oyodonaka, Kita-ku, Osaka 531-6090

Phone Number

050-5823-9991

Hours: 6:30 - 23:00 (closes at 14:00 on the 3rd Thursday each month)
2. The retro vibe of Umeda Coffee-kan New YC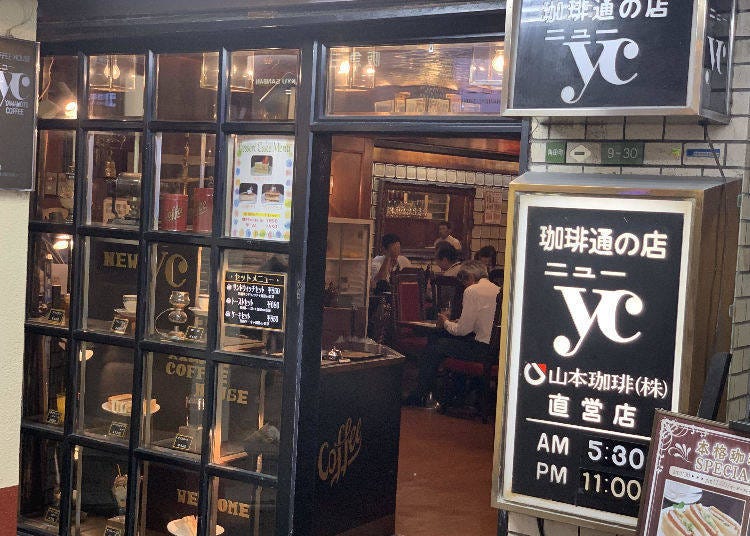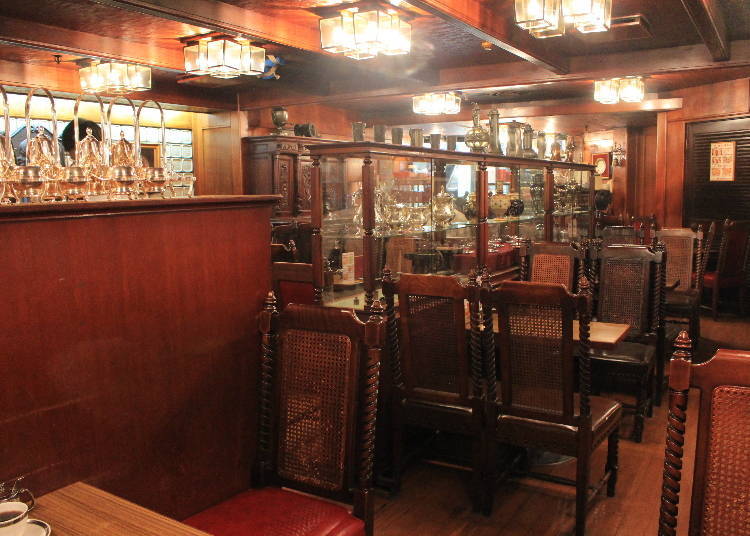 Umeda Coffee-kan New YC (Yamato Coffee) is located just outside the south exit of Hankyu Umeda Station in the Shin Umeda Shokudogai. This classic café, founded in 1972, retains a calm, retro interior and epitomizes the Kansai area's perception of a "coffee shop."

The drip coffee made with fresh beans is sure to satisfy coffee connoisseurs and there are four blends available including YC Traditional Blend, created by Yamamoto Coffee.

Since the shop opens at 5:30 a.m., it's a popular place for breakfast in Osaka for both travelers and local workers alike.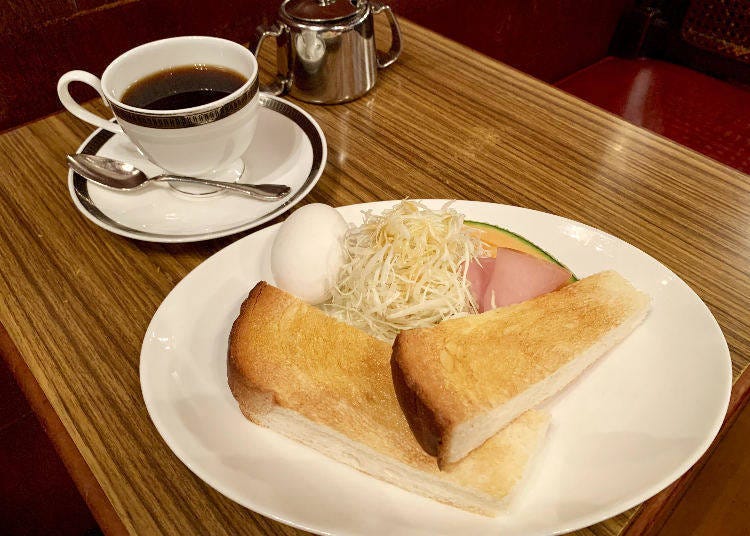 Toast Morning, 550 yen
New YC's delicious breakfasts are available until 10:00. The "Toast Morning" comes with your choice of butter or jam, coleslaw, a boiled egg, ham, and fruit. Limited to 30 orders per day, some customers line up before the shop opens for this 550 yen breakfast set.

Throughout the day, the shop also serves, sandwiches, hot dogs, and five kinds of pizza.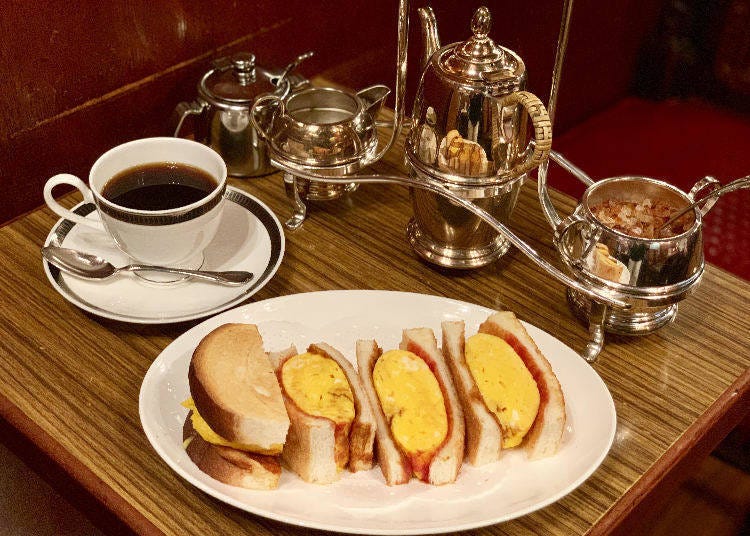 Omelet sandwich, 830 yen (coffee set 1,050 yen)
The most popular menu item is the "Omelet Sand." Made using five eggs, this thick, fluffy omelet is irresistible, and its pairing with the baked bread is excellent. And, unlike other breakfast options, this sandwich is available even after 10:00.

*All listed prices include tax.
梅田珈琲館ニューYC

Address

Shin-Umeda Shokudogai, 9-30 Kakuda-cho, Kita-ku, Osaka 530-0017

Phone Number

06-6312-0709

Hours: 5:30 - 23:00 (Last order: food 22:00, drinks 22:40)
3. Daiei Shokudo: Delicious homemade side dishes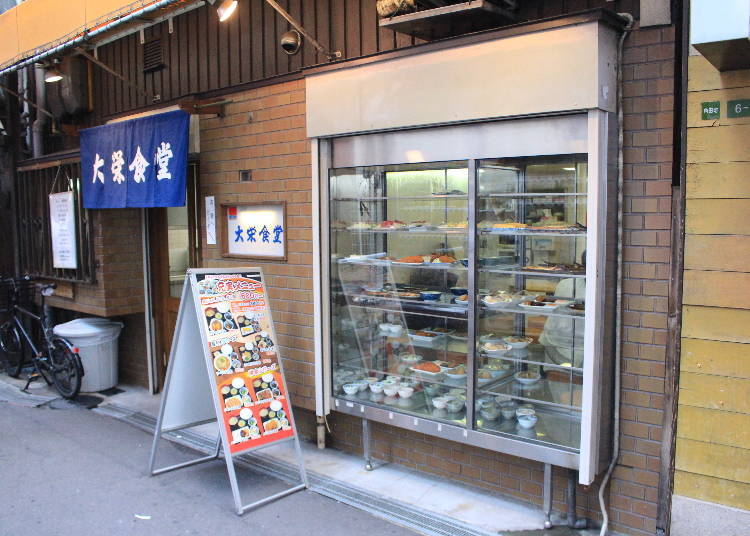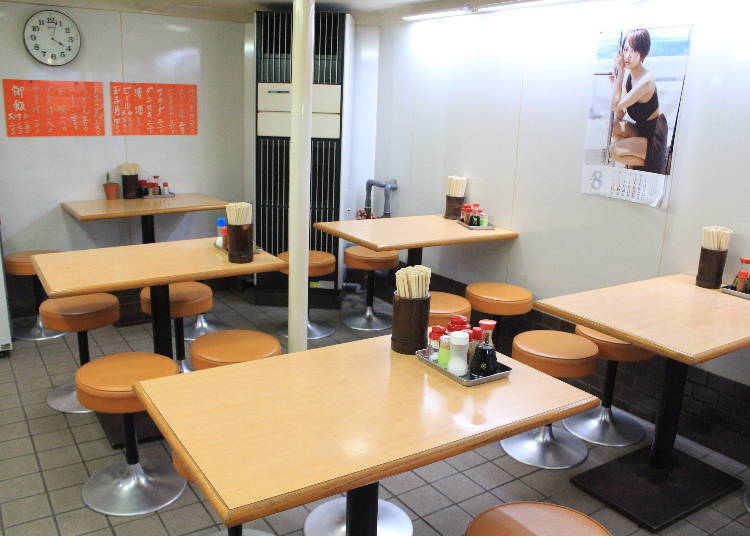 Daiei Shokudo is a long-established store that has been in business for 70 years, and the current proprietor is the 3rd generation owner. It also serves up some of the best breakfast in Osaka.

Located on a corner of a narrow street just off Miyakojima-dori and tucked between the Hep Navio and Hep Five buildings, this small restaurant has a simple, clean atmosphere. And although it's in the middle of Umeda, it's surprisingly noise-free, with twelve seats on the 1st floor, and overflow seating on the 2nd floor.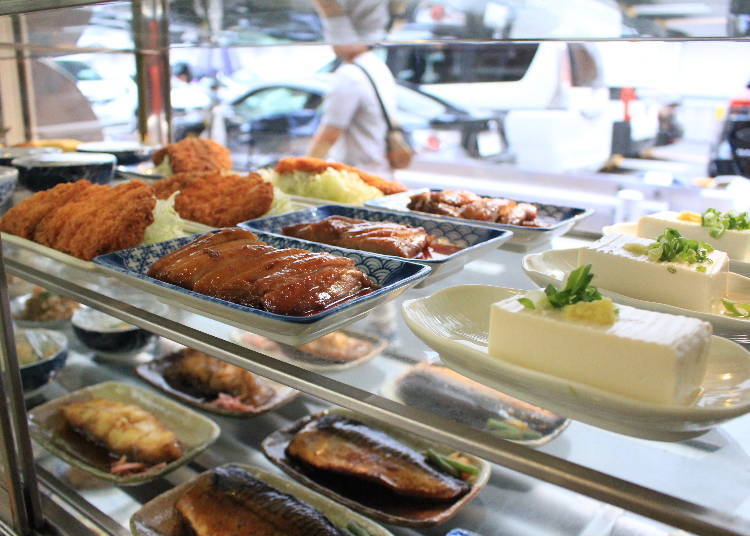 The restaurant serves traditional Japanese foods, and customers take the main and side dishes they want from the showcase. Since there's no need to read a menu, the service is simple and convenient for foreign tourists.

Fish such as grilled sea bream and salmon in soy sauce, and grilled flounder are available, while chikuzenni (simmered chicken and vegetables), oden, other meat, and potatoes are also popular. Small side dishes feature bowls simmered, boiled, and chilled foods. All the dishes are carefully hand-made and go well with their delicious soup.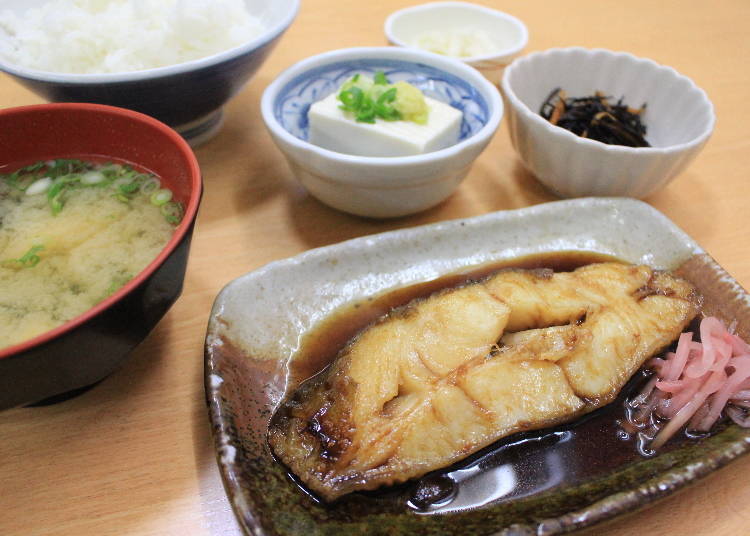 Grilled flounder (karei) set meal, 780 yen (grilled flounder, 400 yen; meal set, 380 yen)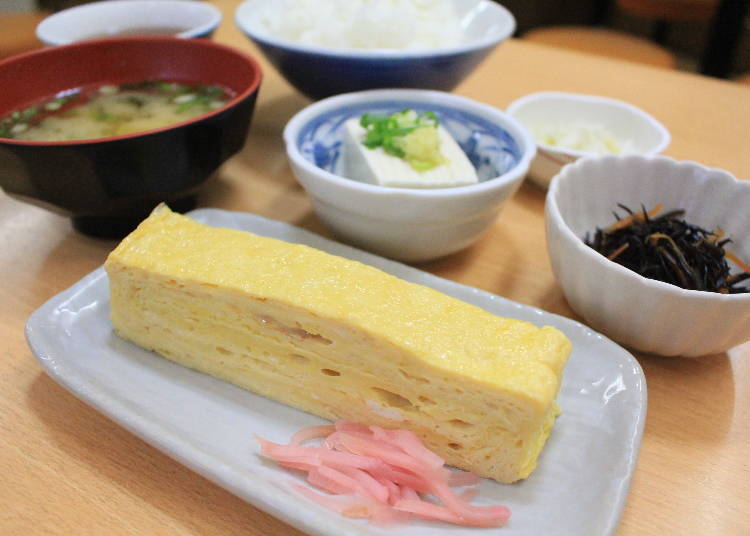 Dashi roll set meal, 600 yen (dashi roll, 220 yen; meal set, 380 yen)
You can order as much as you like, but if you want to eat more, the "set meals" are recommended. A set meal comes with two small dishes of your choice of rice, soup, and pickles for the price of the main dish plus 380 yen. The Karei set meal and Udon set meal (660 yen) are especially popular.

*All listed prices include tax, but will change from October 2019.
大栄食堂

Address

6-10 Kakuda-chō, Kita-ku, Osaka 530-0017

Nearest Station

梅田駅


Phone Number

06-6312-2104

Hours: 9:30 - 22:00, closed Thursdays
Since all three cafes are within a 10-minute walk from Osaka and Umeda Stations, they're perfect for stopping by when you get to, or before leaving Osaka, or as cozy breakfast spots if you're staying at a nearby hotel. When you're looking for breakfast in Osaka, be sure to check them out!

Text by:WESTPLAN
*This information is from the time of this article's publication.
*Prices and options mentioned are subject to change.
*Unless stated otherwise, all prices include tax.
Search for International flights