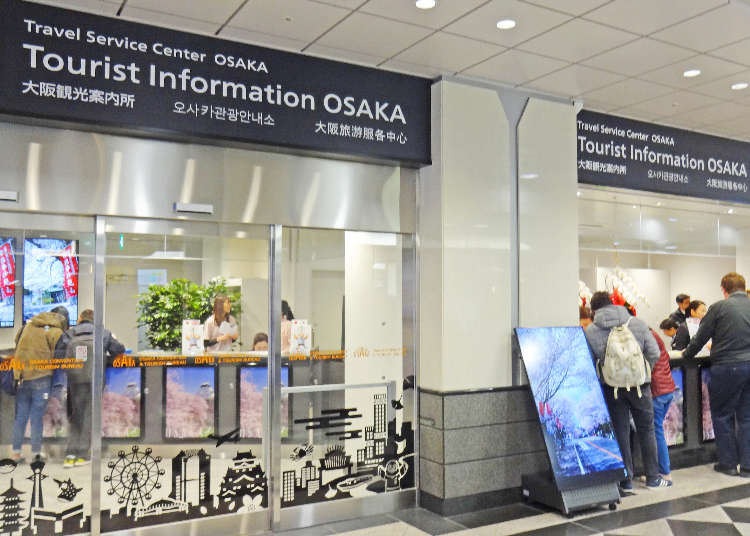 If you want to enjoy Osakan cuisine, know how to get to the city's tourism spots, or if you want to get bargain prices on round trip tickets about Japan, then by all means head for Travel Service Center Osaka in the JR Osaka Station!

This multilingual center hands out sightseeing guides, helps with hotel reservations, helps with travel troubles, and fully supports foreign visitors in their travels!
JR Osaka Station as a sightseeing base for Osaka and Kansai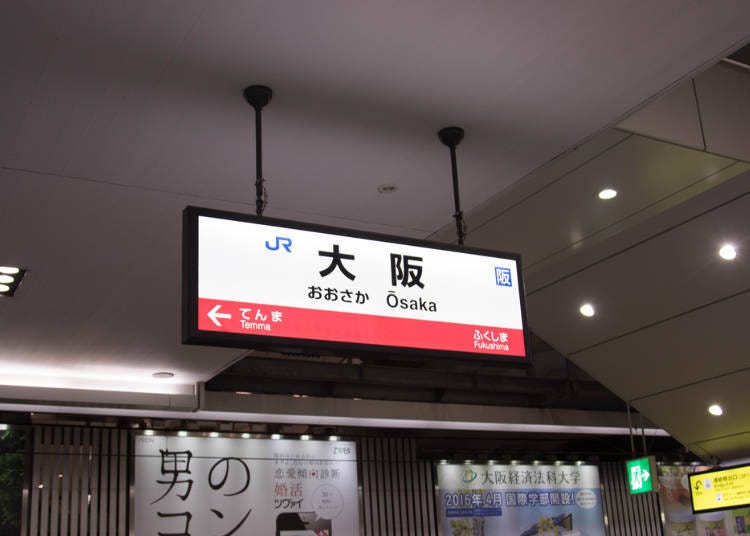 Nutmos/Shutterstock.com
You'll find JR Osaka Station in Umeda, the center of Osaka. It makes for a great sightseeing base given its easy access to Kyoto and Kobe, and it has plenty of shopping and dining to enjoy. It has plenty of hotels as well, so don't hesitate to plan your sightseeing trip around JR Osaka Station!
Osaka Station's handy Osaka Travel Service Center!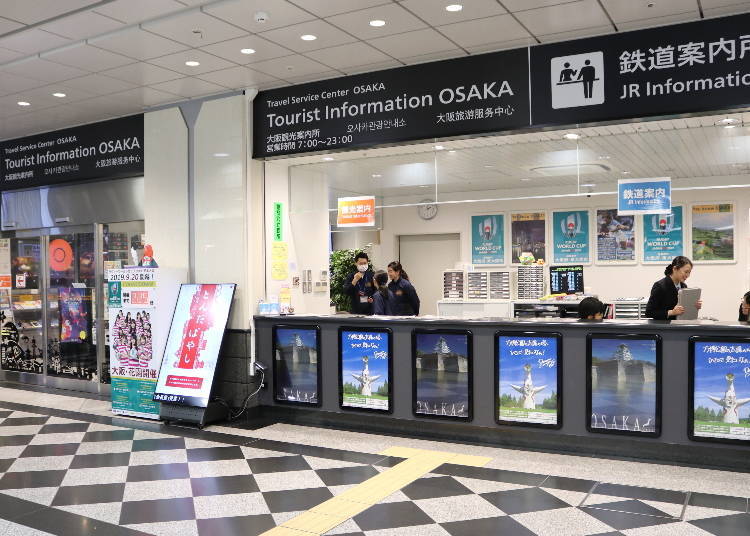 The Osaka Travel Service Center by the central ticket gate in JR Osaka Station provides information on Osaka sightseeing and railroad routes.

It combined the formerly separate sightseeing and railroad information stands and moved them to the more conspicuous central ticket gate. Its multilingual support makes it a valuable ally to tourists! Let's take a look at the services they have to offer.
Service 1: Osaka Sightseeing Guidance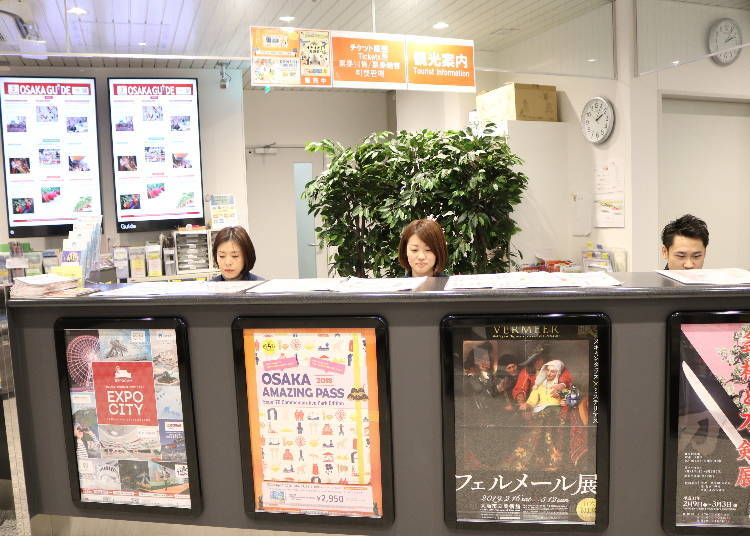 Find yourself in Osaka without having done any research ahead of time? No problem, the Travel Service Center's got you covered. They'll tell you of and how to get to Osaka's best sights, such as the sparkling neon streets of Dotonbori, one of the world's largest aquariums Kaiyukan, and the popular theme park Universal Studios Japan.

And if there's a smaller shop you found on Instagram or such that you can't find in travel guides, they can help you figure out how to get there.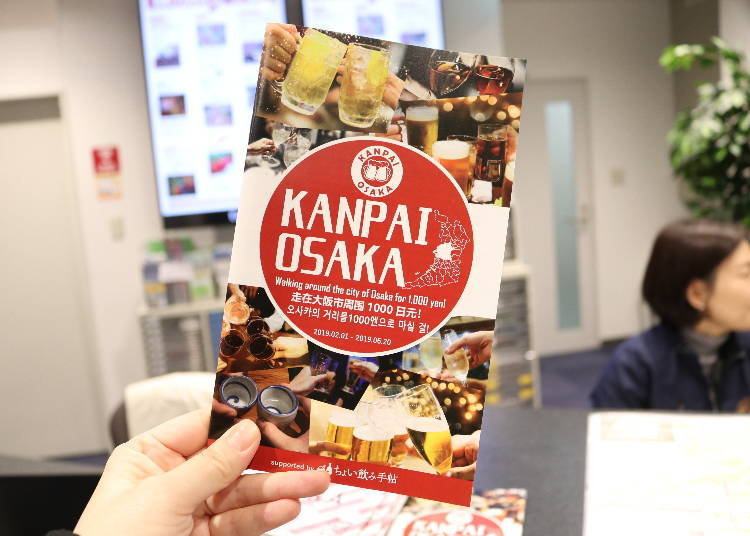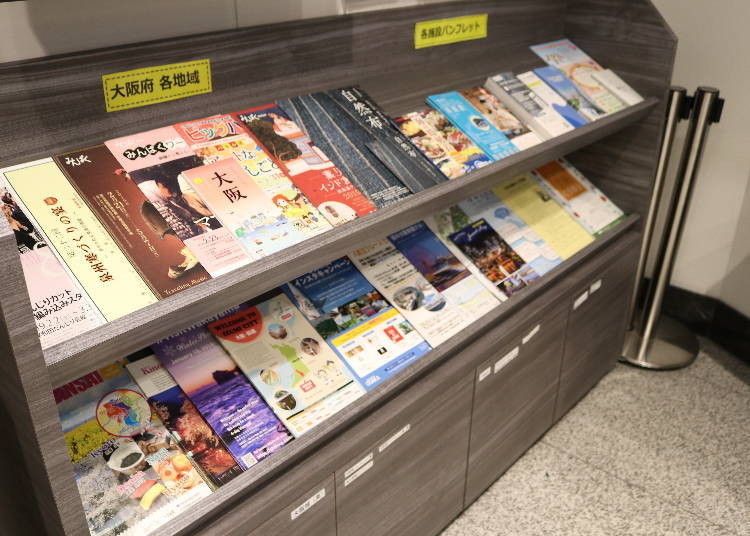 There are plenty of pamphlets on sights and foods, and these are worth the trip to the center alone. The food pamphlets are particularly well made, with detailed information on how to get the best food in Osaka at the best price, covering a range of establishments from famous restaurants to local izakayas.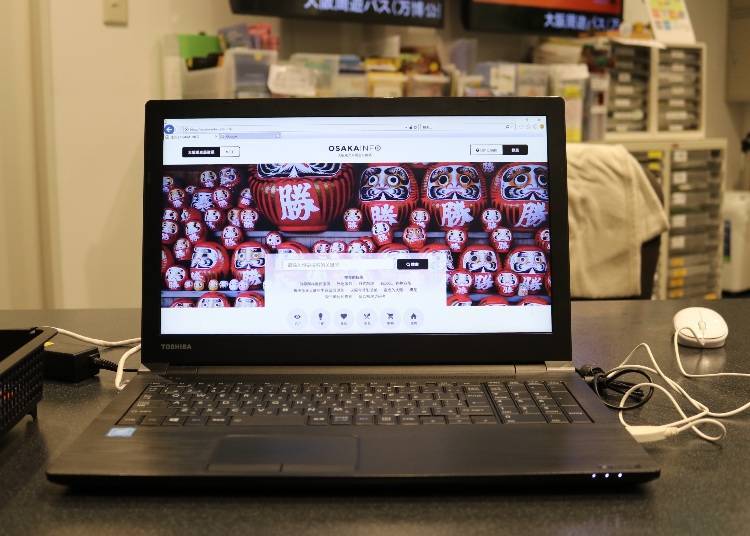 If you'd like to look things up yourself, there are computers free of charge to use set up in the center. When you find a place you'd like to go to in your net searching, tell the staff and they'll help you get there.
Main Service 2: Railroad Assistance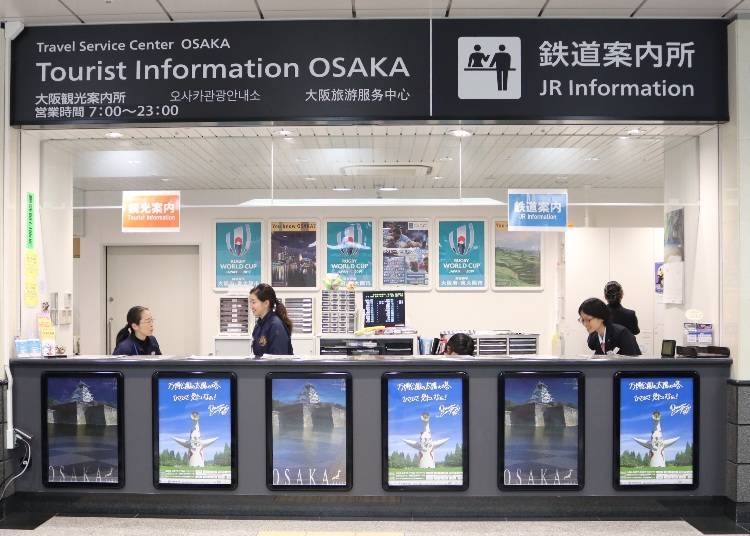 JR Osaka Station has lines that go through the prefecture of Osaka, as well as to Kyoto, Kobe, and Nara. If you're not sure which train to ride to get to where you need to, try asking the Travel Center! They'll tell you everything you need to know, from which platform of which line to what time it departs.

This counter will also help you if you run into problems on the train, such as lost possessions. They'll check the train to see if your lost goods are still there and do their best to solve your problem.
Service 3: Rail Pass Sales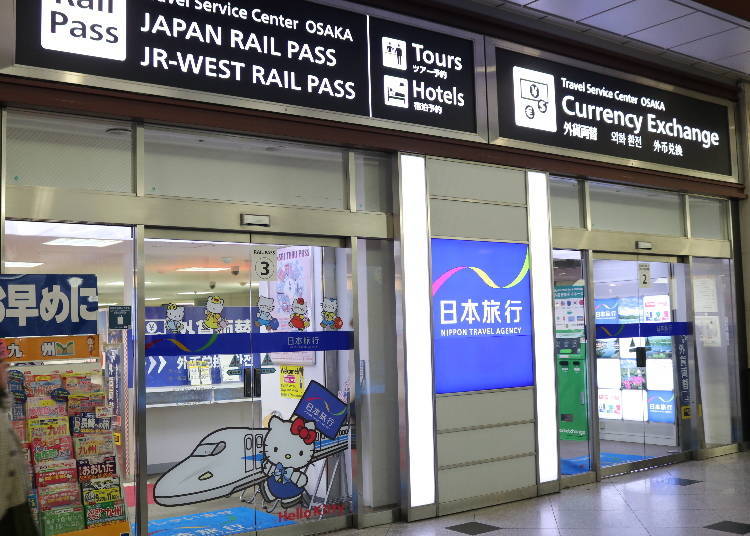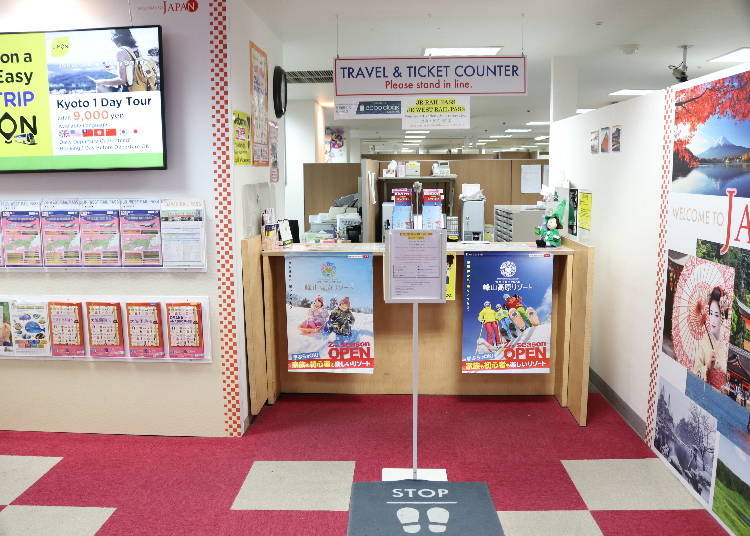 The adjacent travel agency, the TiS Osaka Branch (Nippon Travel Agency) sells and exchanges Japan Rail Passes. Japan Rail passes are specific tickets for foreign tourists that are a very economic choice for traveling Japan via train.

A normal bullet train round trip ticket from Tokyo to Osaka will cost 28,280 yen, while this pass gives unlimited bullet train trips from Tokyo to Osaka, Osaka to Fukuoka, Fukuoka to Beppu and more for 7 days for only 29,110 yen! (Purchased ahead of time. Buying them in Japan will cost 33,000 yen)

You can also get passes for 14 or 21 days, select ecologically-friendly trains, or adult/child tickets, all with differing prices.
Main Service 4: Currency Exchange and Baggage Deposit
Most establishments in Japan still use cash, making it essential to carry when out sightseeing. To aid in this, the Travel Center has a currency exchange corner that deals in 31 currencies, able to convert from and into Japanese yen. It also sells prepaid cards for overseas use and handles international money wiring, as well.

The center also has a baggage deposit service, "ecbo cloak", usable by making paid reservations on the paired app. Set down your big suitcases and backpacks at the center to enjoy your Osaka trip unfettered! Lucua, a building attached to the station, also has a temporary baggage deposit service for a fee.

TiS also has a branch in Kyoto Station with similar services for visitors!
If you're visiting Osaka from abroad, check this out!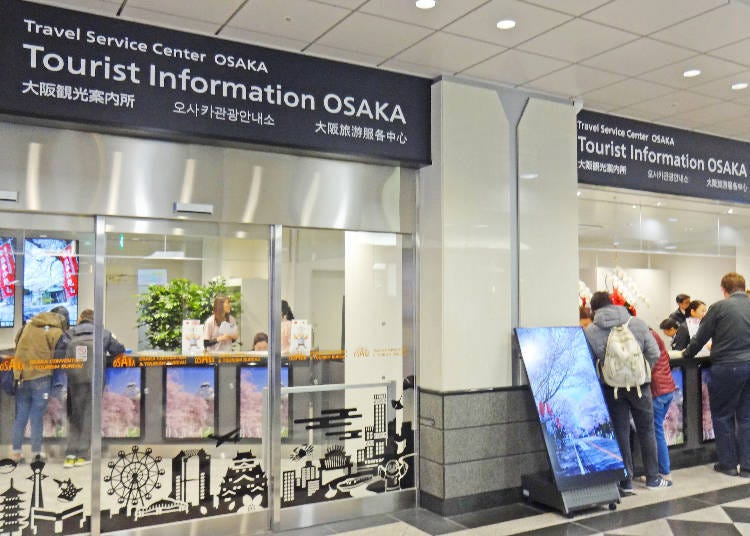 Visit Travel Service Center Osaka if you want to know about sightseeing or have any trouble. There are always English-speaking staff at the counter, and if there aren't any Chinese or Korean speakers available, you can get them on the service center's phone to help you.

If you'd like to have Osaka be the base of your Japanese trip, try talking it out at the counter here – they'll be sure to show you how to have an even more fun trip.
Travel Service Center OSAKA

トラベルサービスセンター大阪〜おもてなしステーション〜

Address

JR Osaka Station Central ticket gate, 3 Chome-1-1 Umeda, Kita-ku, Osaka

Phone Number

06-6345-2189

Hours: 7AM – 11PM
Closed: Open Daily
日本旅行 TiS大阪支店

Address

JR Osaka Station Central ticket gate, 3 Chome-1-1 Umeda, Kita-ku, Osaka

Phone Number

06-6345-5987

Hours: 8AM – 8PM
Closed: December 31st to January 2nd
Text by:WEST PLAN
Book discounted passes now!
Make your trip extra memorable by booking tickets on our partner site, Rakuten Travel Experiences!
*This information is from the time of this article's publication.
*Prices and options mentioned are subject to change.
*Unless stated otherwise, all prices include tax.
Limited time offer: 10% discount coupons available now!