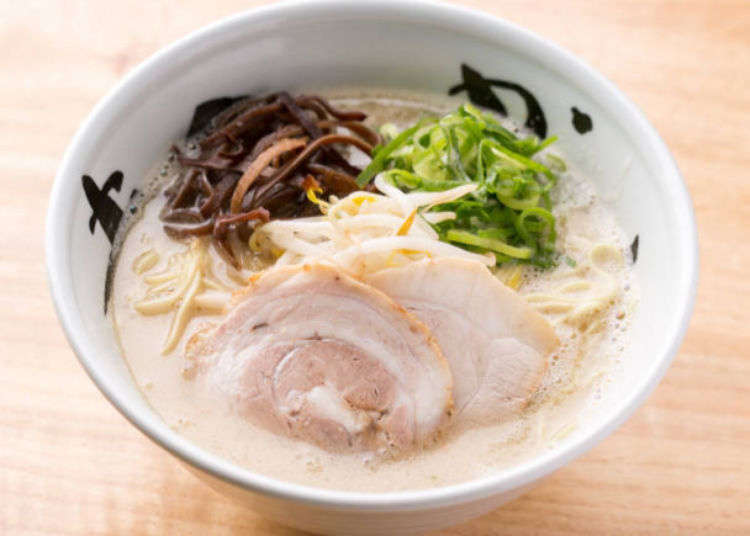 When you're near Osaka Castle and craving a bowl of ramen in Osaka, you're in a perfect spot. There's actually a bunch of excellent places for ramen near Osaka Castle. From tonkotsu to tori paitan, there are plenty of different flavors to enjoy! Let's take a look at five spots recommended by a local writer from Kansai.
1. Sabaroku: Thick, mackerel flake soup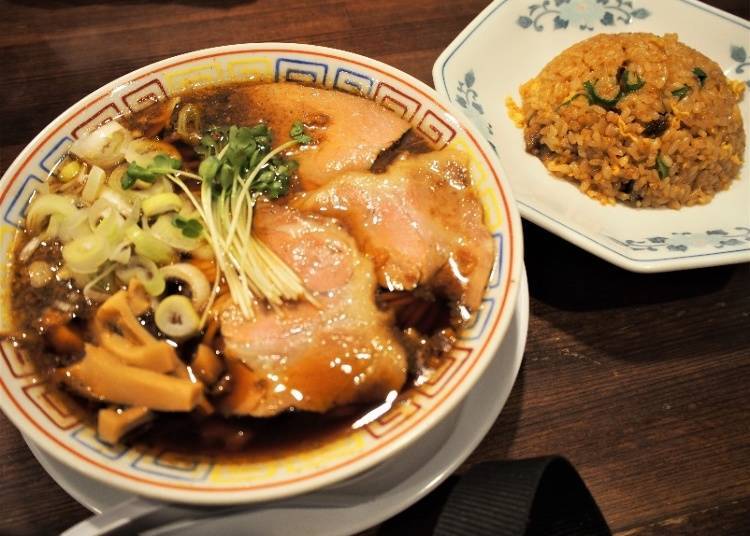 Mackerel noodles (soy sauce) + half fried rice (950, tax included)
Sabaroku is popular for its soup that makes use of two types of mackerel flakes and chicken oil. Aside from the basic items like soy sauce or salt mackerel noodles, there's also the Chinese-style noodles, which uses pork fat for those who don't like mackerel. The soy sauce mackerel noodles is notable for how much the soup's flavor stands out. It uses thick kanro soy sauce from Kagoshima, letting the diner enjoy its vibrant color and umami. The noodles are original and of medium thickness, forming a perfect match with the soup. The table has peppers, soy sauce, and garlic and onions mixed in sesame oil, giving you a variety of flavors to enjoy.

The side menu is also fully stocked, having a variety of sets such as mackerel sushi, fried rice, crab omelet rice, and more.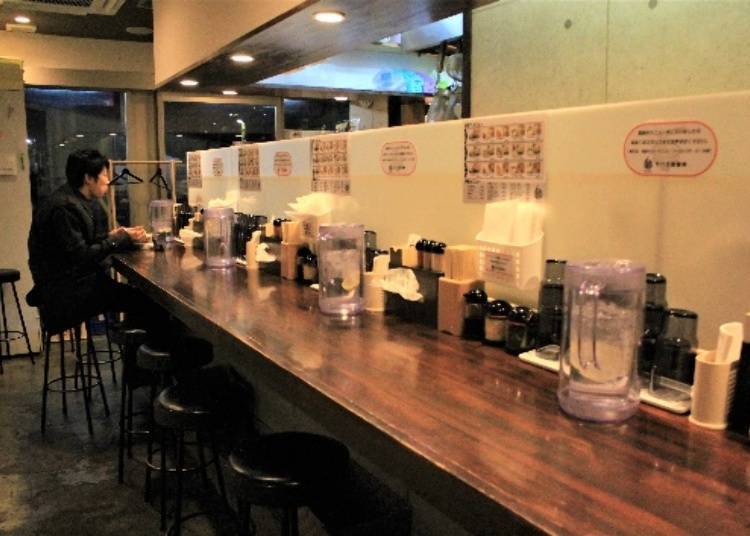 The interior only has counter seats
The interior is very simple, with a wooden counter lined by black, round stools. It is also frequented by women dining alone. There are English, Chinese, and Korean menus available.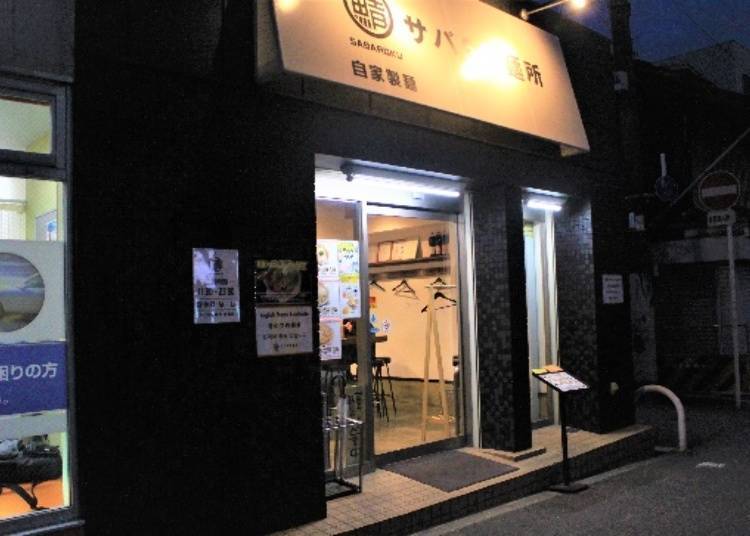 It's easy to reach, too, only a minute's walk from JR Kyobashi Station's south exit. It's about twenty minutes from JR Osakajokoen Station, as well.
サバ6製麺所 京橋店

Address

1 Chome-4-68 Shigita, Joto-ku, Osaka

Phone Number

06-6964-4688

Hours: 11:30AM to 11:30PM
Closed: Open Daily
2. Mankai: Classic tonkotsu ramen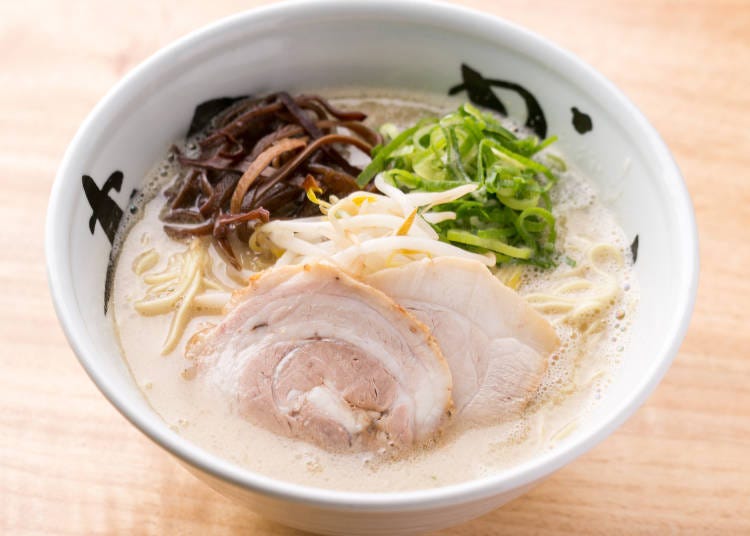 Junton (760 yen, tax included)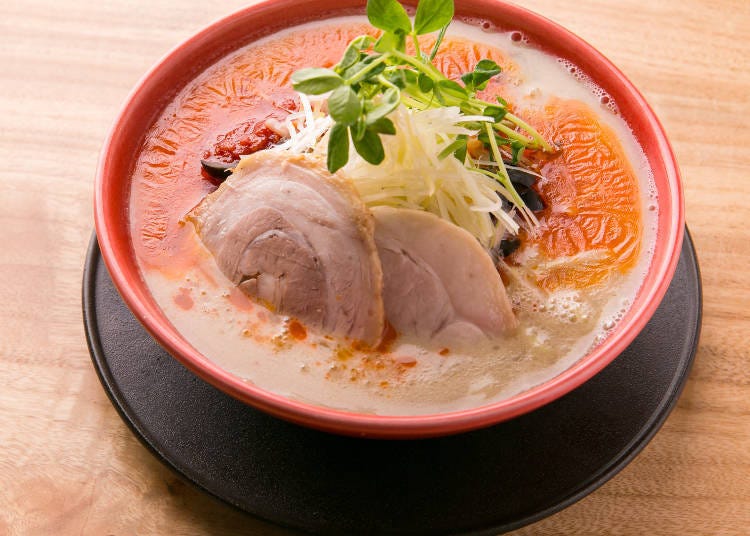 Tomaton (860 yen, tax included)
This establishment's signature dish is Junton, a pure tonkotsu bowl. Making lavish use of the domestic pork, Waton Mochibuta, they take 16 hours to make the soup to make an umami and collagen-filled soup. With flavorful vegetables like kombu and garlic, as well as a blend of the storied establishment Jokyu's thick and light soy sauces, the sauce to go with it is pure luxury. Mix it in with the soup to enjoy its complex flavor.

Their Tomaton uses a original, spicy tomato sauce in a tonkotsu-based soup. With black olives, cheese and pea sprouts, it's delicious to both the eyes and the tongue. The noodles all use an original arrangement of flours and are made fresh on the day by masters, depending on the day's weather and temperature. You can select the noodles by how they're boiled, so we recommend you go with the barikata-men or kata-men, both of which allow you to enjoy the noodles' fullest taste.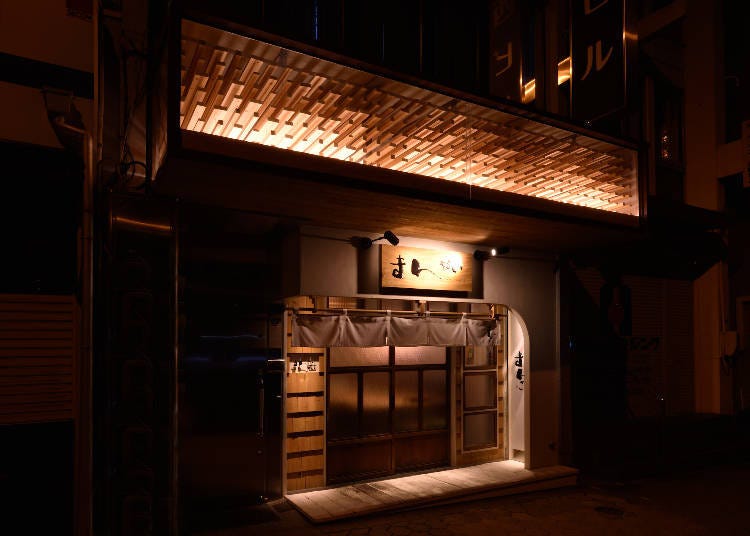 There are tables around the counter. The inside is very well kept, like a cafe, allowing you to enjoy a light-hearted meal. The menus come in English, Chinese and Korean.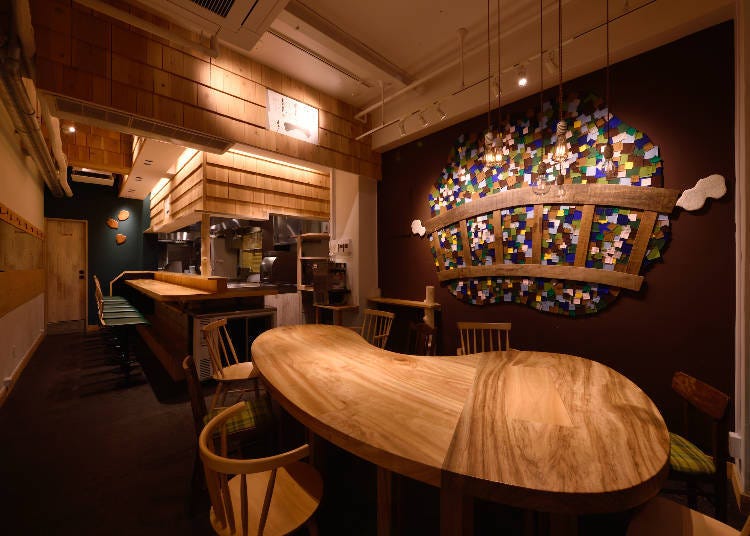 You can walk from Osaka Castle to Mankai. After leaving Osaka Castle's Ote-mon into Osaka Castle Park, walk north down the Tanimachisuji for about 10 minutes. If you're walking from the Osaka Tenshukaku, it will take about 20 minutes.
まんかい 天満橋店

Address

1 Chome-5-9 Tanimachi, Chuo-ku, Osaka

Phone Number

06-6946-7277

Hours: 11AM to 12:30AM
Closed: Open Daily
3. Okamoto Shoten: For thick tori paitan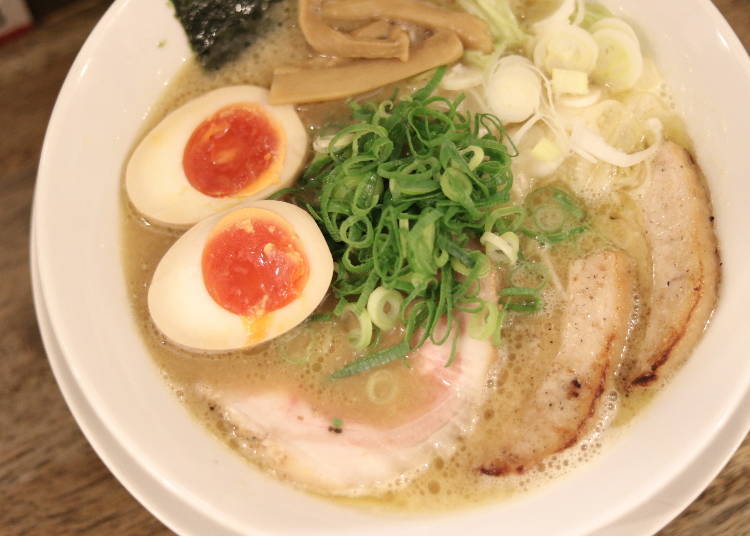 Tori nikomi ramen (750 yen, tax included)
Okamoto Shoten stands out for its thick tori paitan broth. Boiling Hakata chicken on low heat for 6 hours, then high heat for 3 hours, the 9-hour process pulls out a powerfully dense flavor in the broth. Tori nikomi ramen is a bowl where you can really enjoy this thick broth. You can choose medium or thin noodles, but the medium noodles are popular for how much they absorb the soup. There are thick pork loin chashu and vacuum-packed rare chashu as toppings, though you can replace the "rare" chashu with seared chashu. Larger helpings of noodles and soup are available for an extra 100 yen, and noodle refills are also only 100 yen. You can also order sets with half fried rice or regular rice.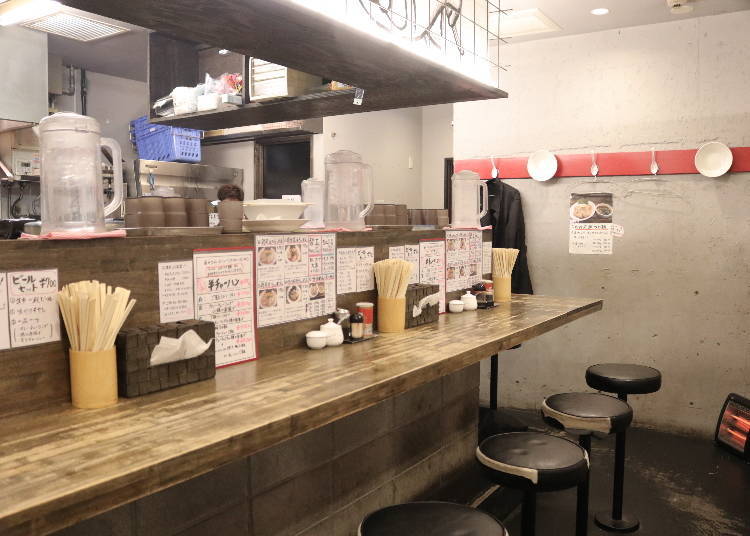 Inside, you'll find a counter in front of the kitchen with stools. The thick scent of tori taipan fills the air, teasing the appetite. There are also menus in English, Chinese and Korean for international guests.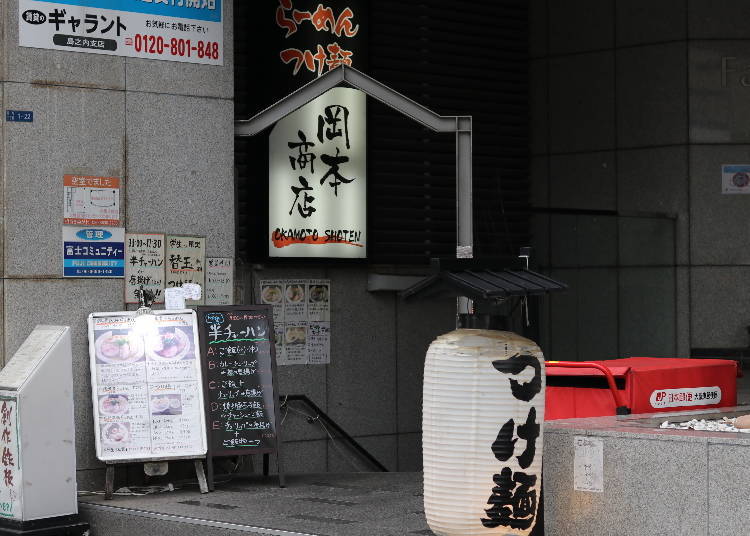 The restaurant is underground, so use this sign to guide you. It's close to the place we brought up before, Mankai, right across the street, so if check it out if you have room in your stomach.
岡本商店

Address

Fairstage Otemae Building B2F, 2 Chome-1-2 Tanimachi, Chuo-ku, Osaka

Phone Number

06-6947-2622

Hours: 11AM to 11PM, to 4PM on Sundays
Closed: Open Daily
4. TSURUMEN: A brilliant marriage of chicken broth and handmade noodles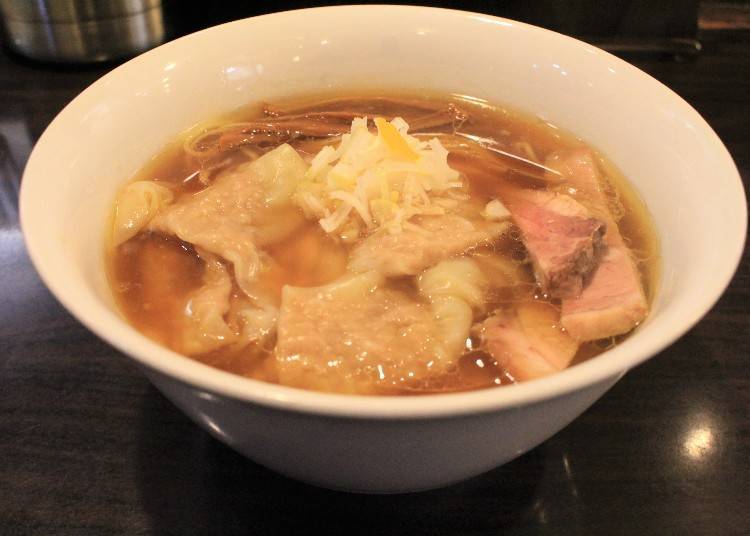 Wonton-men (950 yen, tax included)
This restaurant's poster item is the wantan-men. It has a broth made from chicken bone stock and soy sauce, mixed in with restaurant's thin, hand-made noodles for a perfectly synergistic, addictive taste. The wontons on top are minced chicken and pork stuffed into a handmade, wonderfully chewy envelope. Added in with the chashu and white onions is yuzu citrus zest, which adds a depth to the flavor.

Otherwise, there's tsukesoba (880-900 yen, tax included), a dish with shoyu, shio and thick taipain sauces available, as well as dotesoba, a mazesoba that has plenty of ingredients and no soup. Both are popular dishes with plenty of repeat customers.
カウンター席とテーブル席がある店内
The interior has a stylish, clean design that's inviting to women, as well. The noodle room is by the back table seat, where the wonton noodles, tsukesoba noodles, and dotesoba noodles are made. English menus are also available.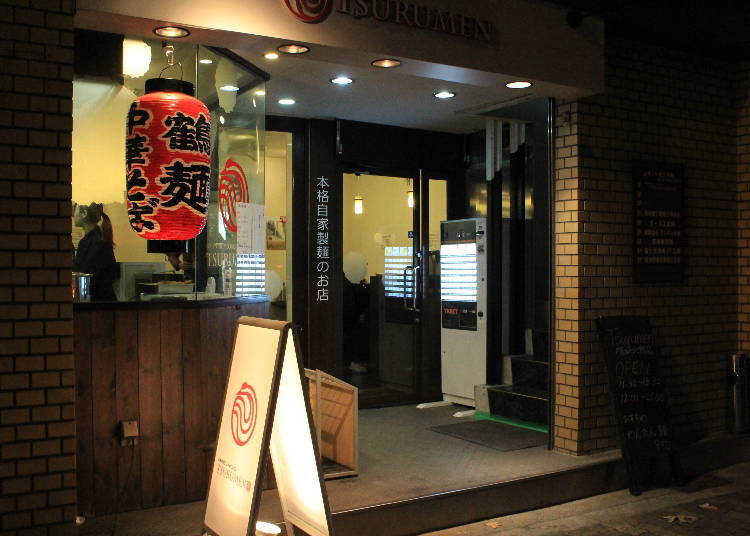 TSURUMEN is about a two-minute walk from Osakajo Kitazume Station. You buy your menu ticket from the machine out front before going in.
TSURUMEN大阪城北詰店

Address

1 Chome-9-34 Katamachi, Miyakojima-ku, Osaka

Phone Number

06-6881-0755

Hours: 11:30AM to 1:30PM, 6PM to 9PM (Sat/Sun/Holidays are 11:30AM to 3PM, 6PM to 9PM)
Closed: Tuesdays
5. Mensho Keiji: Incredibly thick, addictive tonkotsu soup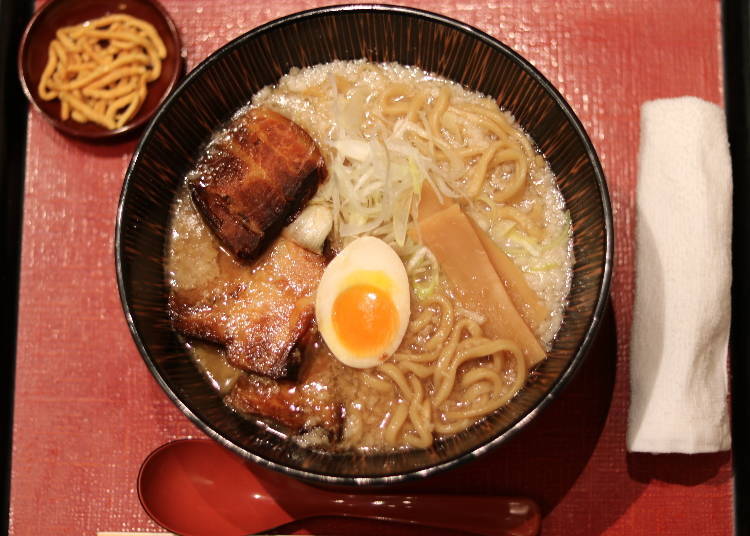 Urakeiji Ramen (900 yen, tax included)
This is a bowl made for those who want a really deep tonkotsu dining experience. The soup is particularly thick, with pork fat melted right into the broth. Even so, it's surprisingly lacking in that porky smell, making it an easy eat. The extra ingredients lift their weight, too: the bulky menma have a fun texture to them, and the sauce-boiled pork loin chashu boasts a vibrant taste. Add fat noodles on top that soak up the soup well and you've got a really satisfying bowl.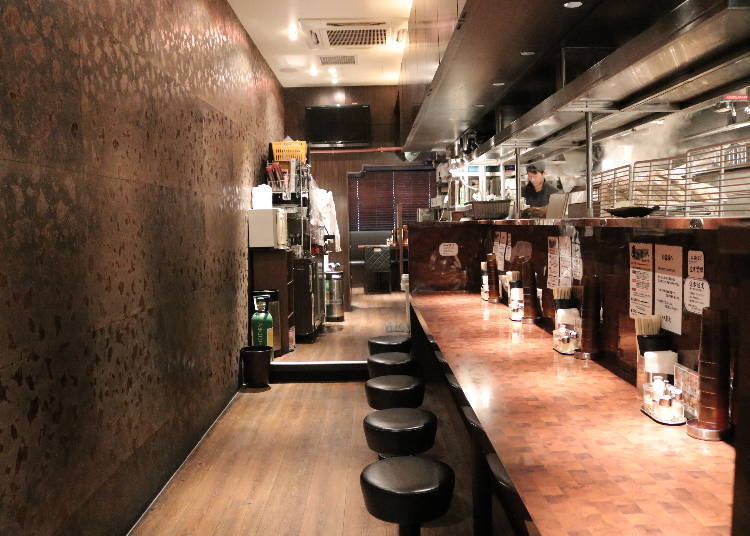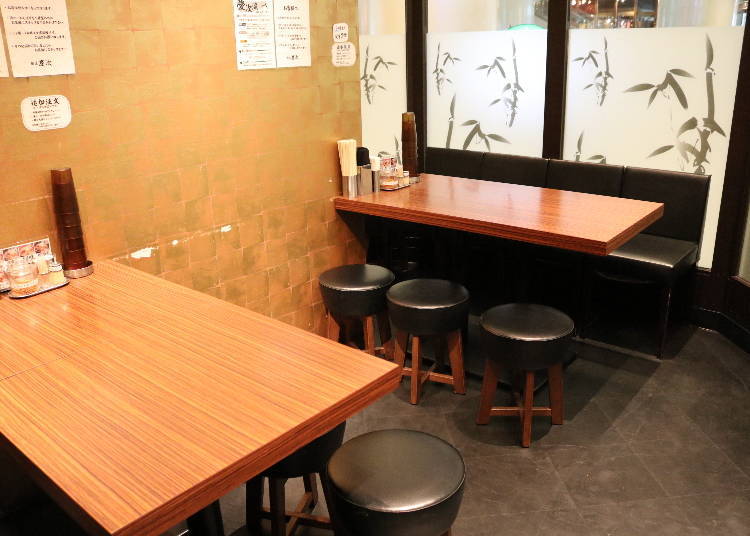 There's a main counter and a few table seats. The interior has a mature, relaxed design perfect for enjoying ramen.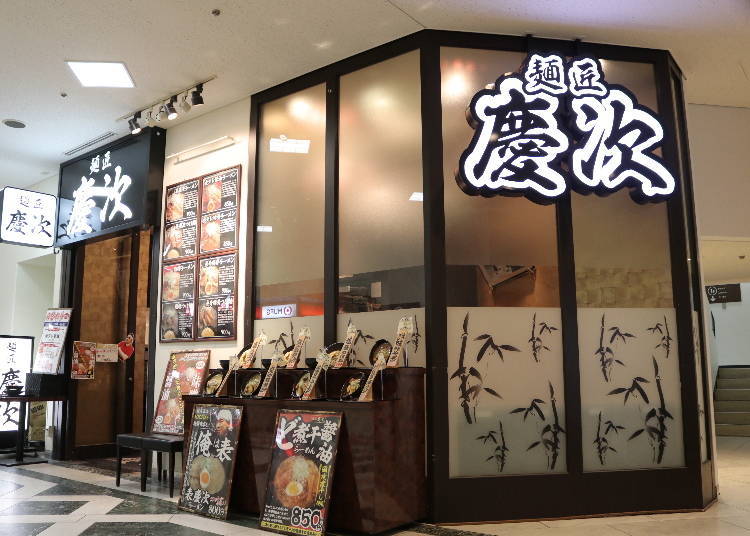 The establishment is the middle of Osaka Business Park, an area of high-rise buildings and parks about a three-minute walk from JR Osaka Jokoen Station and a one-minute walk from Osaka Metro Osaka Business Park Station. As such, it's filled with businessmen around lunchtime. And if you go out onto the terrace, you'll get a nice view of Osaka Castle.
麺匠 慶次

Address

Matsushita IMP Building 1F, 1 Chome-3-7 Shiromi, Chuo-ku, Osaka

Phone Number

06-6966-0507

Hours: 11AM to 10:30PM (lost order 10PM)
Closed: December 29th to January 2nd
Text by:WEST PLAN
Book an unforgettable experience in Osaka!
Make your trip extra memorable by booking one of these recommended tours on our partner site, Voyagin!
*This information is from the time of this article's publication.
*Prices and options mentioned are subject to change.
*Unless stated otherwise, all prices include tax.