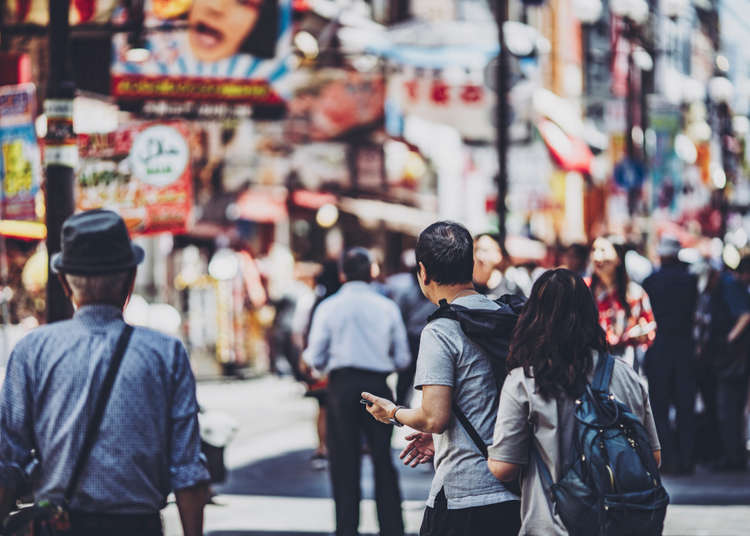 Osaka is a lively city visited by many people during summer vacation. However, as many people know, Osaka is one of Japan's 47 prefectures in which the heat is most severe. Therefore, the heat is definitely something you want to prepare for.

It is not uncommon for temperatures to reach as high as 38-39°C, often for many consecutive days at a time. And because the travel season is often busy and crowded, you will need to take thorough measures to prevent heat stroke. Here are five things you should know to enjoy your summer in Osaka.

StreetVJ / Shutterstock.com
1. Get Through the Heat with Proper Clothing and Items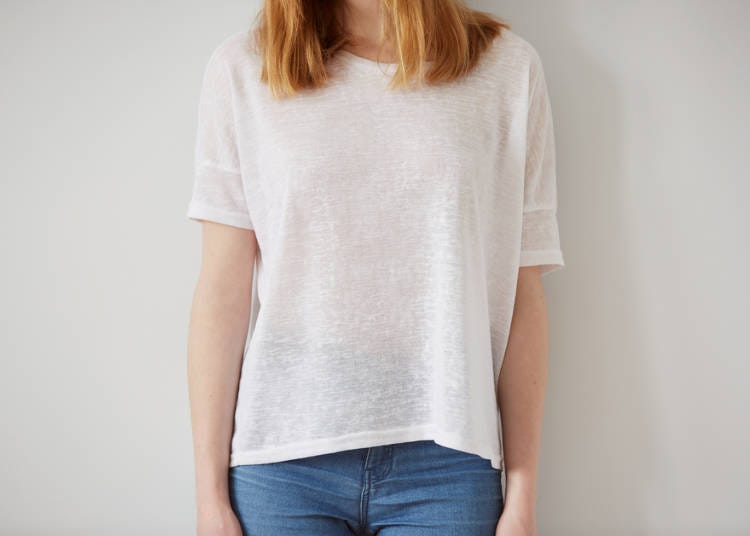 Osaka's average temperature is pretty high in August, and is said to be even hotter than Okinawa, which is located further south. What kind of preparations should you make to withstand such severe heat?

Be sure to wear cooler clothing with breathable fabric and a relaxed fit, rather than clothing that is snug. Dark colors tend to absorb the sun's rays, so opt for white or light-colored T-shirts or blouses.

You should also wear quick-drying, sweat-absorbing materials. We recommend airy linens, soft cotton, and quick-drying polyesters. If you tend to sweat a lot, you can help prevent this with functional inner-wear that combines natural and synthetic fibers.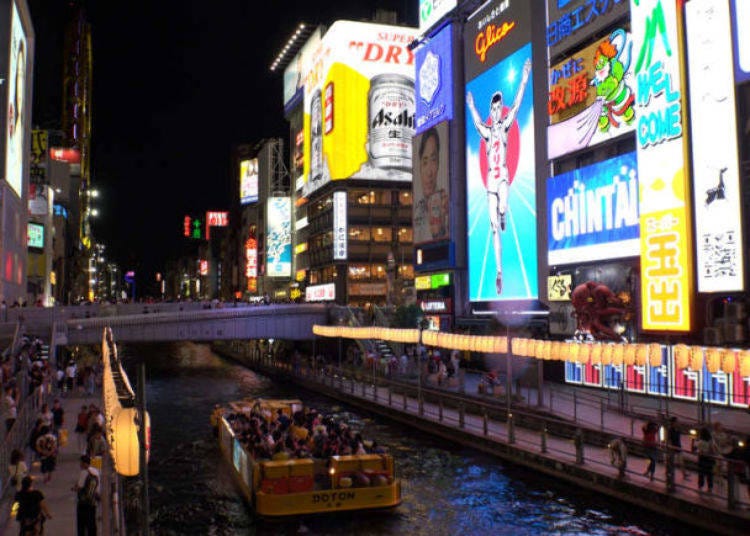 If you find yourself still struggling with the heat despite these recommended clothing tips, try carrying a cooling pack or a spray. They are especially effective for cooling the muscles around the neck. They make you feel refreshed and comfortable, and help to relieve fatigue from traveling.

The sun rays are strong, so UV protection is a must. Since many outdoor tourist spots lack shade, you must protect your body from direct sunlight and reflective light from the ground. You can do this by using sunglasses, a hat, and a parasol – and don't forget sun cream!

It is also important to hydrate yourself frequently. Drink plenty of water, even if you're not thirsty, to prevent heat stroke. Since your body's salt content also depletes when sweating, it is a good idea to bring salt candies or tablets and make a habit of replenishing your salt levels.
2. Follow Osaka's Railway Rules to Travel Efficiently on Hot Days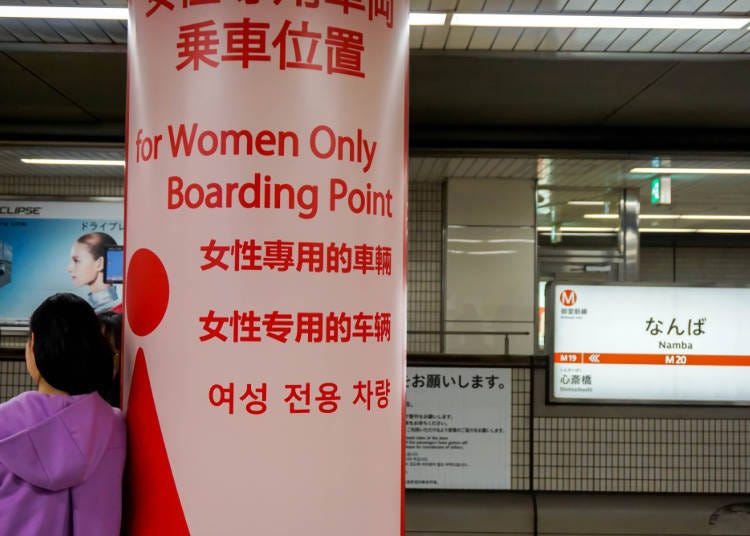 Atiwat Witthayanurut / Shutterstock.com
It's easy to lose your energy during the hot summer, so you want to plan your travel as efficiently as possible. One of the good things about Osaka is that the public transportation system is very effective. You can get to most tourist destinations by train, subway, or bus. There are also many beneficial transportation passes such as the Osaka Loop Pass.

However, mastering the Osaka railway system is not so easy. Many tourists get confused by the various lines, most of which have their own rules.

First of all, the station names can be confusing. Some stations have the same name, yet are too far apart to transfer at. For example, there are 6(!) different stations called Namba, the name of one of Osaka's most famous tourist spots. Two of these stations, the JR Line Namba Station and the Yotsubashi Line Namba Station, are actually quite far from each other.

It's uncomfortable to move around too much on a hot summer day, so before heading out, be sure to check the station names and know which route you want to take: JR, private railway, or Osaka Metro.

Also, even within the same subway system, the congestion level may vary depending on the line you take. If you are traveling from Namba to Umeda, we recommend riding the Yotsubashi Line to Nishi-Umeda rather than the Midosuji Line, which tends to be much more crowded.

On Osaka trains, there are designated women-only cars and 'weak air-conditioning' cars, with temperatures set 1-2 degrees higher than other cars. Check the location of the vehicle car that suits you, and enjoy a comfortable ride to your destination.
3. Summer Festivals Are So Crowded! Taking Measures Against Heat Stroke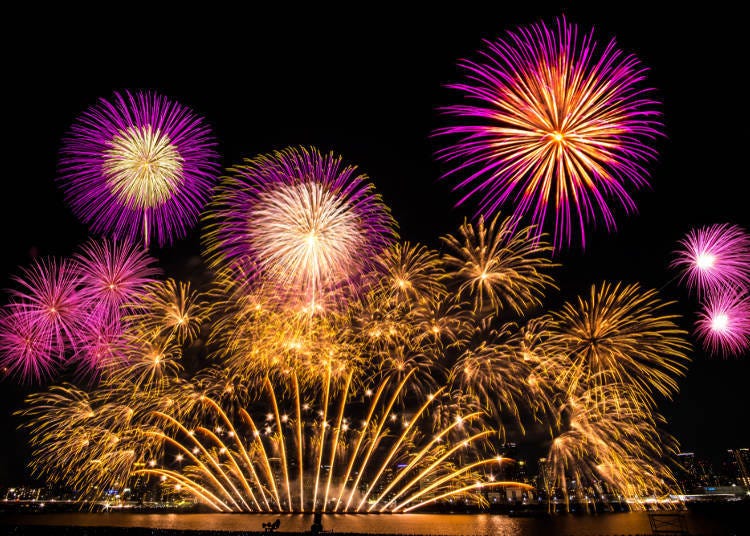 One of Japan's summer traditions is going to summer festivals. Many summer festivals are held in Osaka, including three major festivals, Aizen Matsuri, Tenjin Matsuri, and Sumiyoshi Matsuri. Enjoy traditional Japanese performing arts such as Japanese taiko drums, fireworks, and food stalls.

There are usually a lot of people, so be careful not to get separated from your friends. Even if you have a cell phone, it can be difficult to find a connection. The best bet is to decide a place and time to meet if you happen to split up.

Many summer festival venues have uneven ground or steps, and there is a possibility that people around you may accidentally step on your feet. Avoid wearing high-heeled shoes, and opt for sneakers or sandals instead.

It is a good idea to carry a fan with you to help prevent heat stroke. Fans with Japanese designs are also popular souvenirs for overseas visitors. When it gets hot, take a refreshing break with a shaved ice from the stalls.
4. Riding the Water Bus? Be Sure to Allot Plenty of Time!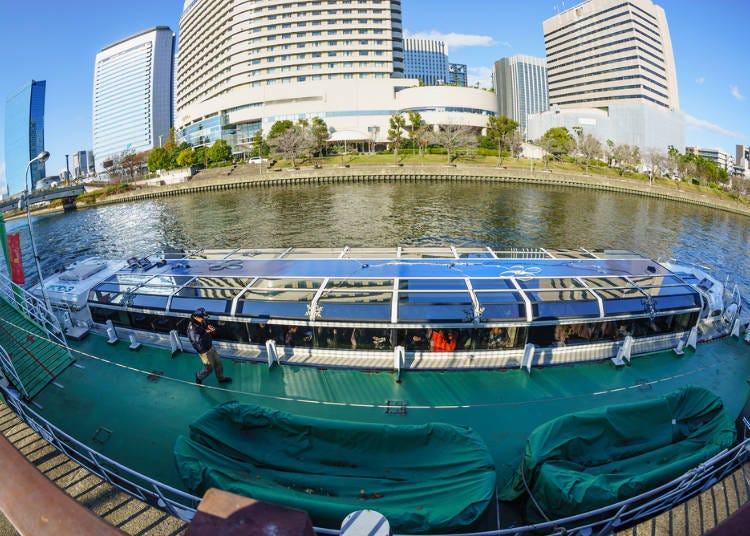 Tooykrub / Shutterstock.com
Osaka is sometimes called by its nickname, "the city of water." If you're tired from walking around, enjoy a cool water bus ride to explore the city instead.

There are four types of cruise ships operating in Osaka: the main ship, Aqua Liner, the 30-seater open ship, Aqua Mini, the Himawari, where you can enjoy on-board meals, and the Santa Maria, which goes around the Osaka Port.

If you are visiting Osaka for the first time, we recommend the Aqua Liner, which takes you around famous locations such as Osaka Castle and Nakanoshima. Since it is fully air-conditioned and has a roof, you can ride comfortably, even in the middle of the summer. Please note that you are not allowed to bring in your own food or drink. However, you can buy drinks and ice cream onboard in the shop corner.

You can purchase a designated-seat ticket on the day you plan to ride, however you may be refused if it is at capacity. To make sure to secure your seat, make a reservation before going out.

You will not be able to ride the ship if you miss your boarding time, so please confirm all information in advance, and arrive early with plenty of time to spare. There is a toilet on board as well, however be aware that there is only one unisex stall available, so you may want to go before boarding.
5. Tips to Enjoy Japan's Unique Beer Gardens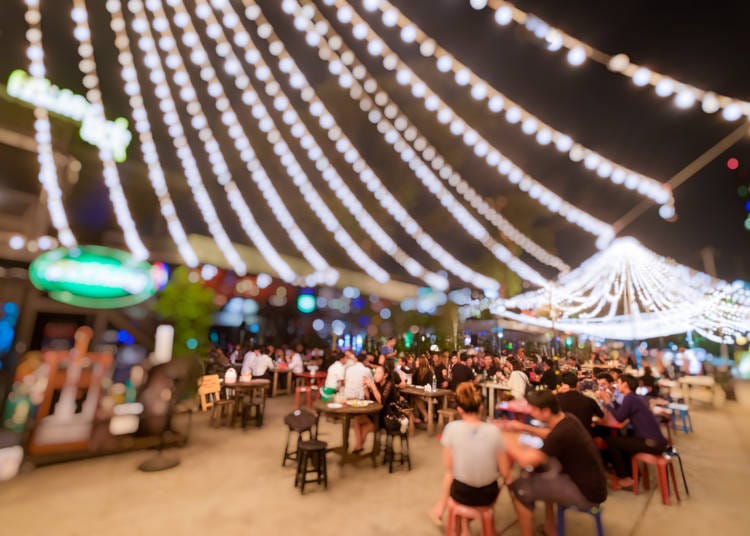 Osaka is also known as the "eat-till-you-drop" city. Many foreign tourists visit to enjoy local Osaka specialties, such as the famous takoyaki, okonomiyaki, and kushikatsu skewers.

For a summer-only experience, we recommend the beer garden. Rooftop beer gardens are especially fun to enjoy when visiting Japan. It is said that the first Japanese rooftop beer garden was in Osaka.

Enjoy draft beers and specialty dishes while enjoying the night view from the rooftop. Many non-alcoholic drinks are also available, so you can enjoy regardless if you drink alcohol or not.

Though they are all called "beer gardens," the atmosphere and menu will differ depending on the shop. It's a good idea to check the website beforehand. Some offer all-you-can-drink and all-you-can-eat plans, so you can eat and drink as much as you want at a fixed price.

Many foreign countries offer beers at room temperature, but most Japanese draft beers and drinks are cold. And even though it is summer, temperatures can drop at night, so bring a jacket or a stole. Make sure to check the weather forecast if you will be outdoors.
July through August is regarded as a holiday season worldwide. Many people take long vacations, and the city of Osaka gets very lively. Because summers can be excruciatingly hot, please be careful about your physical condition, and plan ahead so you can be comfortable.

If you plan ahead for any situation, you will be safe in the event of an emergency. Summertime is a season of freedom, so enjoy yours to the fullest in Osaka.
*This information is from the time of this article's publication.
*Prices and options mentioned are subject to change.
*Unless stated otherwise, all prices include tax.