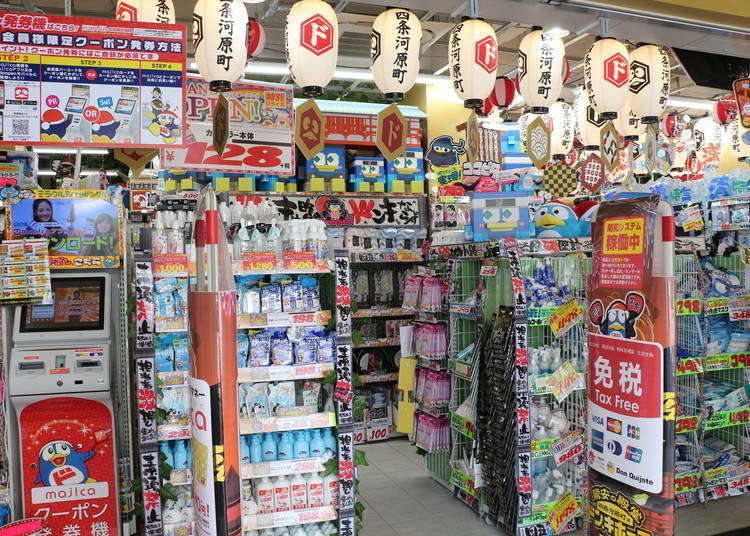 The Shijo Kawaramachi area is a downtown area representative of Kyoto. Even the new Don Quijote Shijo Kawaramachi Store, opened on June 5, 2020, on Kawaramachi-dori Shopping Street, expresses that traditional Japanese atmosphere!

The chic brown Kyoto Don Quijote building blends into the surrounding cityscape. The floors are packed with the excitement and charm of Don Quijote, from B1F to 4 floors above ground. Even the interior is designed with a Kyoto flair.

Let's have a look at the newest Don Quijote in Kyoto!
Kyoto Don Quijote: Great Location Near Station Facing Kawaramachi-dori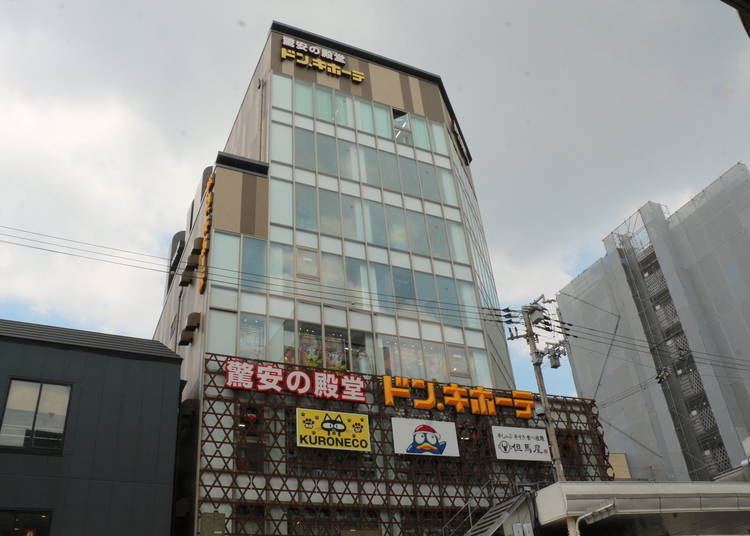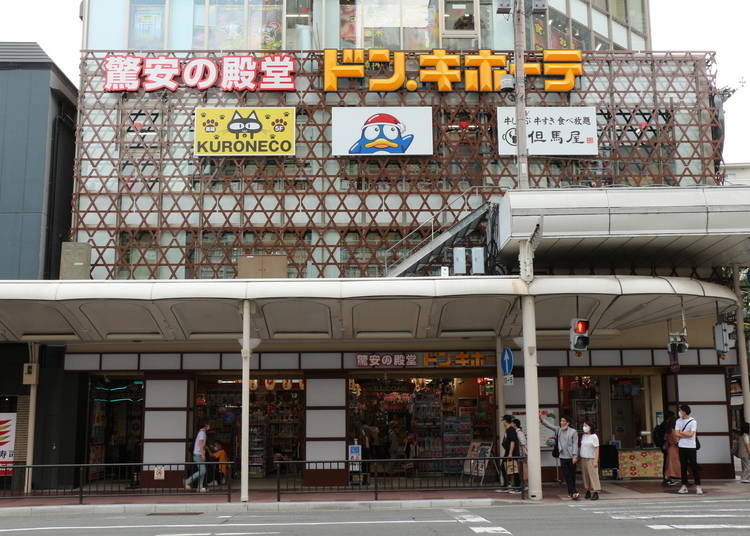 The Don Quijote Kyoto Shijo Kawaramachi Store is in a great location. Walk three minutes north along Kawaramachi Dori from Hankyu Kyoto Line Kawaramachi Station, or five minutes across the Kamo River from Keihan Main Line Gion-Shijo Station.

The eight-story building has a calm atmosphere, but even if you're just walking by, the Don Quijote display will catch your eye. With stone-paved floors and brown lattice accentuating the signboard and pillars, the Japanese-style decorations bring character to both the exterior and interior.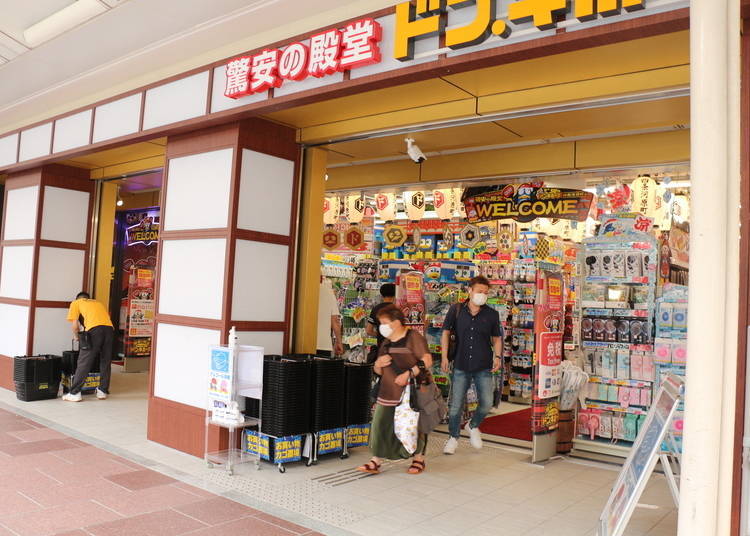 Many Surprises Unique To Kyoto Don Quijote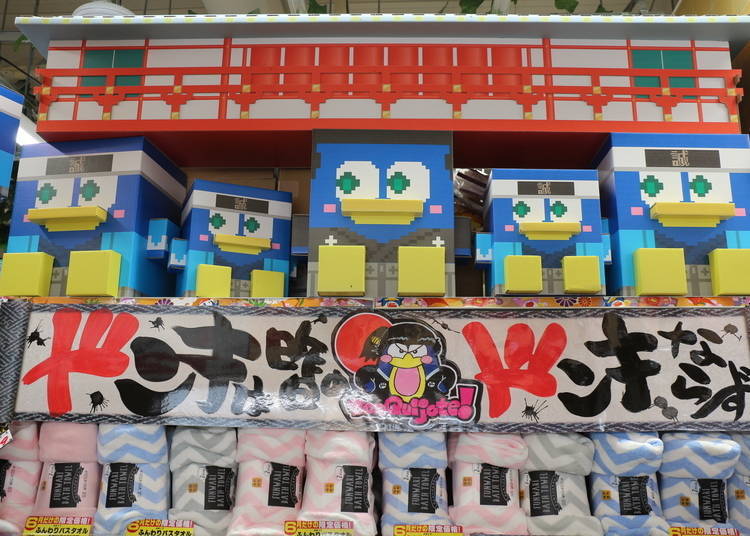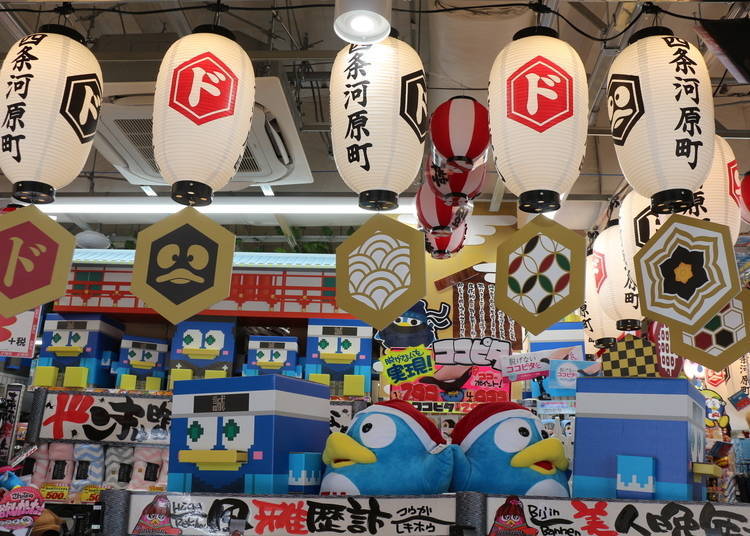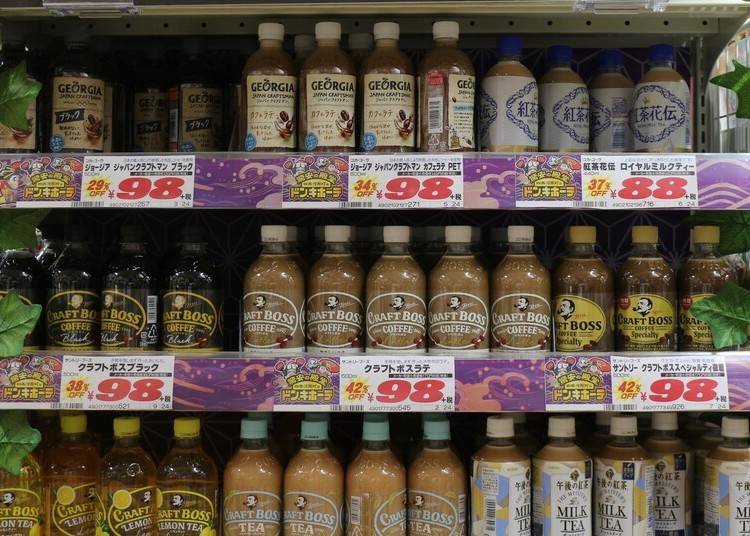 Products line both sides of the narrow passages from floor to ceiling. This is one of Don Quijote's main selling points. However, there are so many other cool things, both hidden and visible, that are unique to this store. The first is found at the front of the 1st floor.

Because the shop is located near where the Omiya Inn stood (the site where Ryoma Sakamoto and Shintaro Nakaoka were assassinated at the end of the Edo Period), throughout the shop you will see the iconic blue penguin of Don Quijote, known as Don Pen, dressed up as Ryoma Sakamoto.

There are lanterns hanging from the ceilings, and even the staff uniform is different from other locations - a blue polo shirt with a Japanese pattern apron. A badge on the chest shows an image of Kyoto.

Finally, the purple color (Kyo-murasaki) that is the official color of Kyoto City is incorporated in the pop designs of the products.
Pay Attention to the Elevators, Escalators, and Stairs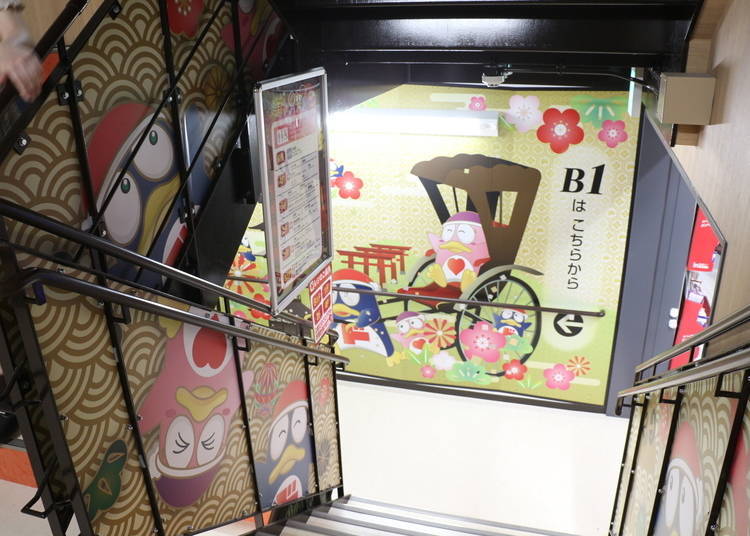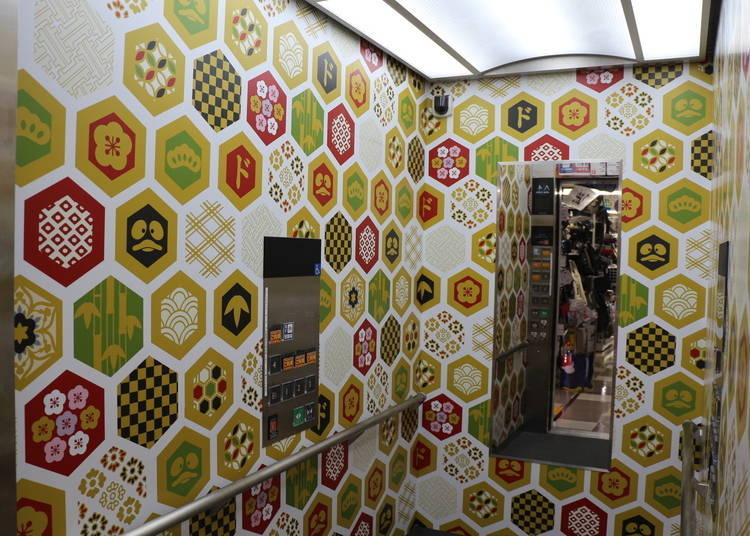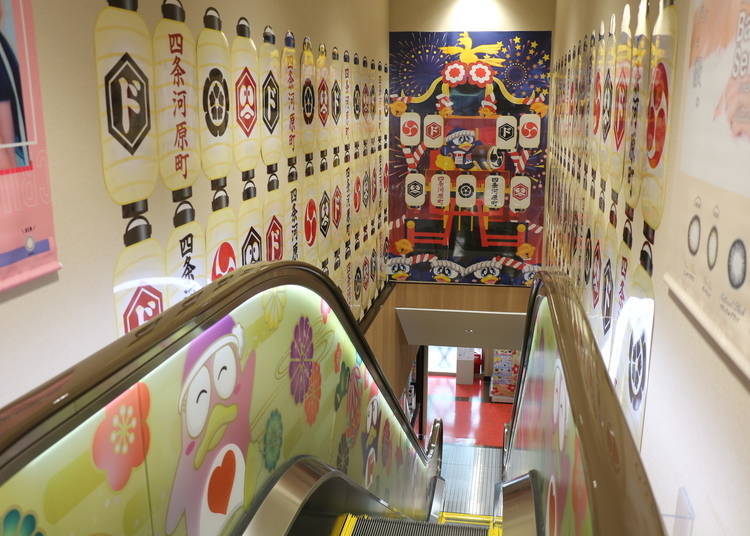 On the walls and behind the handrails of the staircase on the 1st floor are images of Don Pen with Japanese motifs, such as the vermilion torii gates and rickshaws. The interior of the elevators is also decorated in a Japanese style, as well as in the escalators (escalators are up-only).

You can find unique Don Pen images all throughout the store.
Original Kyoto-Related Goods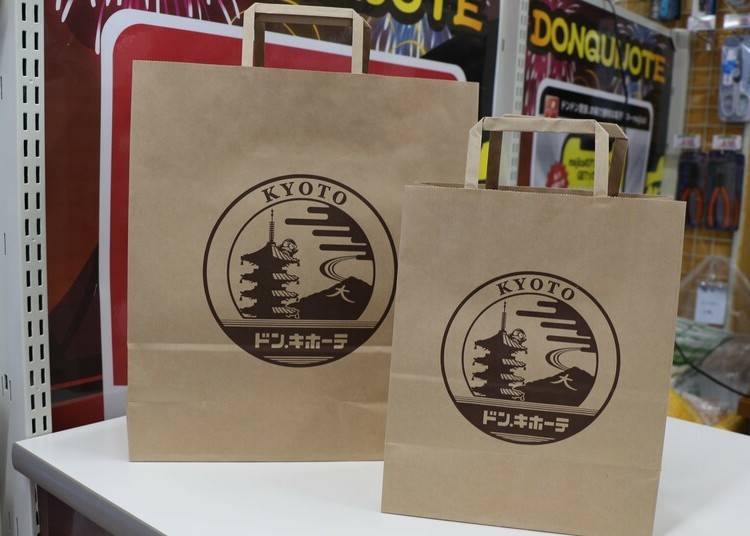 The regular Don Quijote shopping bag (which costs a fee from June 2020) is a well-known yellow bag. This shop, however, also has a paper shopping bag (M size when you spend over 1,000 yen, L size if you spend over 2,000 yen).

The design is limited to the Kyoto store: a brown paper bag depicting the scenery of Kyoto. Don Quijote's original electronic payment, called majica, also sports a local design limited to Kyoto.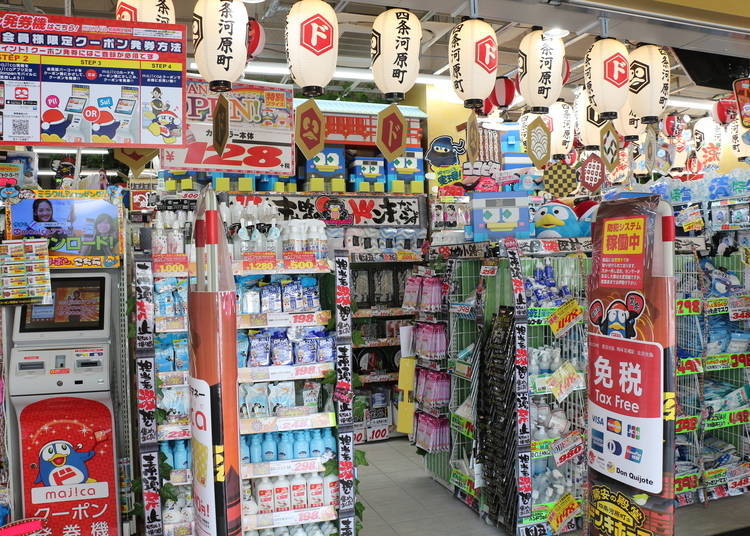 Although a tourist destination located in the downtown area, its focus is a lineup of products that can be used regularly by local customers.

Seasonal products, as well as antibacterial products and masks, are displayed in clear view on the 1st floor. Seasonal items such as handy fans and cooling towels are great for the hot Kyoto summers.

It seems that they are always on top of what is needed most at the moment, and cleverly display their products so that customers dropping by can easily find what they need.
Kyoto Don Quijote floor guide: B1F to 4F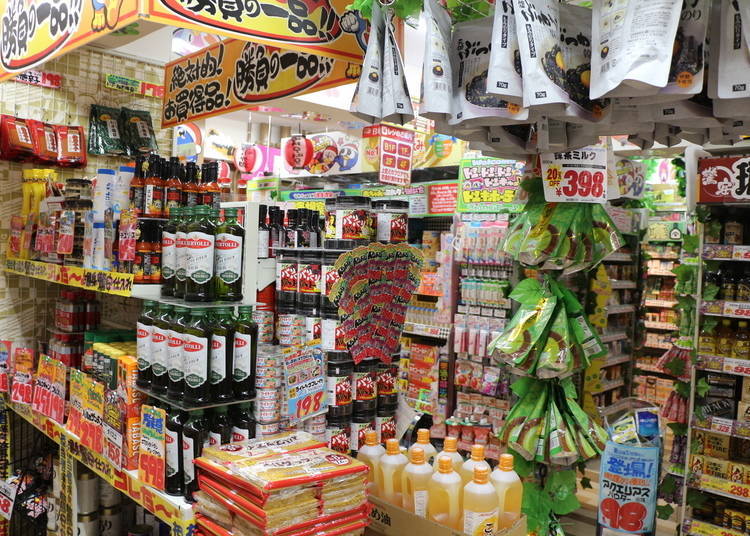 The first basement floor sells food, alcohol, and supplements. The supplements section is especially large. Food products include seasonings and sweets that are great for daily use. Alcohol is also sold in large quantities for customers who run shops nearby.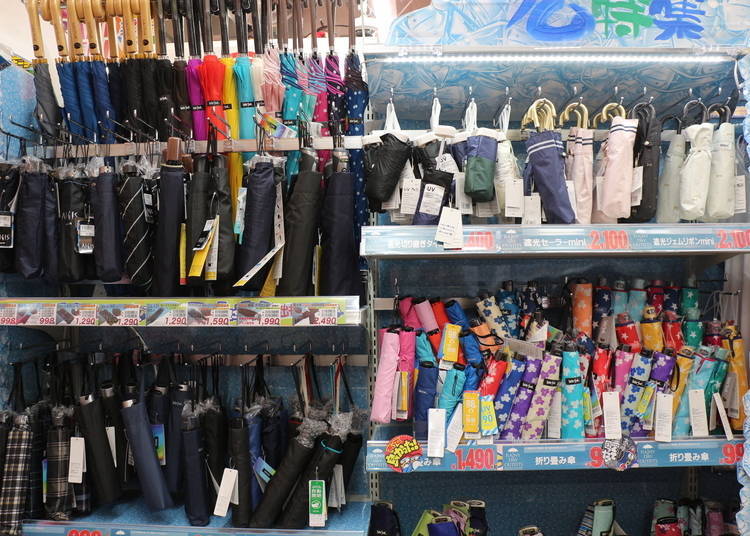 The 1st floor is centered around daily consumable items. This part of the store is of particular focus, with lineups of seasonal items and hygiene products. During the rainy season, folding umbrellas sell particularly well, with colorful patterns for women and plain ones for men.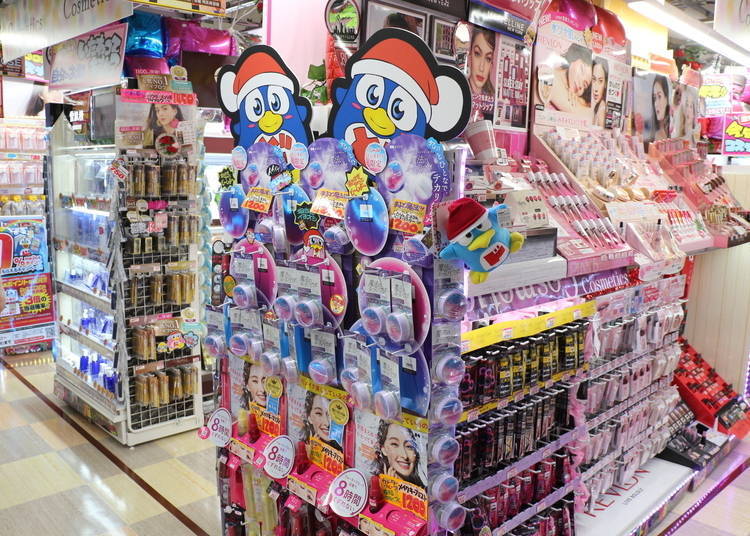 The 2nd floor is mainly cosmetics. There are plenty of hair care products such as salon-style shampoos, wax, and brand-name cosmetics. With many new products and items for convenience, you will be sure to find what you are looking for.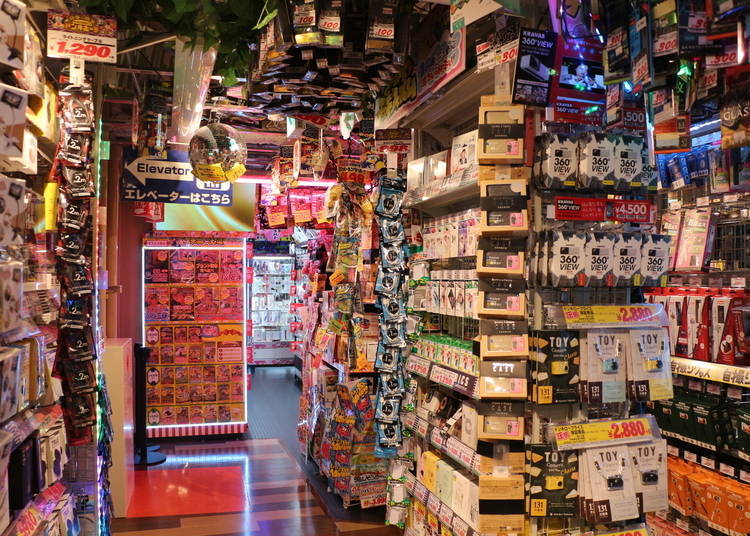 The 3rd floor features mostly home appliances and clothing. It is a popular amusement floor with atmospheric lights that express the true image of Don Quijote. Smartphone accessories and beauty appliances are also available.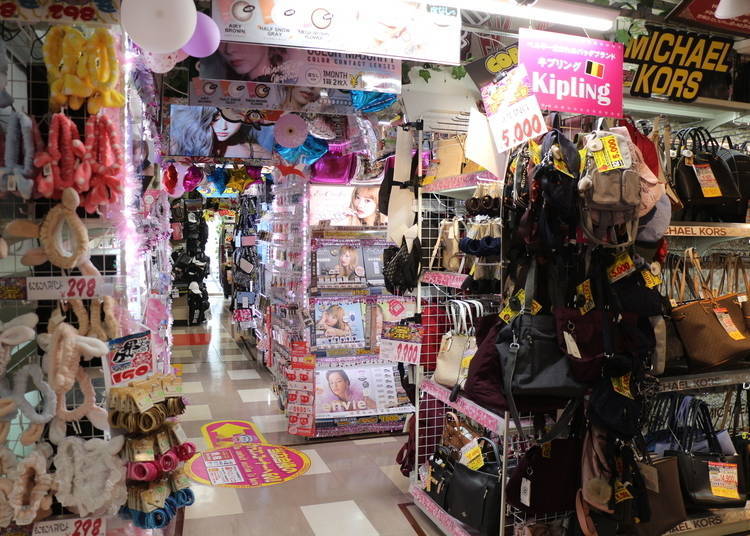 The 4th floor is centered around brand goods and jewelry. There are many products for young women, such as perfume and color contact lenses. There is also a wide variety of bags, from affordable to high-brand.

In addition to the excitement of Don Quijote stores, the Kyoto Shijo Kawaramachi branch has many other charms unique to Kyoto. There is a free delivery service to the Kansai area when your shopping exceeds 5,000 yen (excluding tax).

Even if you are visiting from Osaka or Kobe, you can ask for delivery to save you from carrying back bags. Not only locals, but those visiting Kyoto on a trip can use it, so by all means check it out.

Coronavirus measures: All first floor entrances are left open. As a measure against coronavirus (COVID-19), the store is equipped with alcohol for disinfection. All staff is required to wear masks.
Don Quijote Kyoto Shijo Kawaramachi Store

ドン・キホーテ京都四条河原町店

Address

321 Shioyacho, Nakagyo, Kyoto City, Kyoto, 604-8041, Japan

Phone Number

075-213-6511

Hours: 8:00AM-12:00AM next day
Closed: Open daily
Written by WESTPLAN
*This information is from the time of this article's publication.
*Prices and options mentioned are subject to change.
*Unless stated otherwise, all prices include tax.