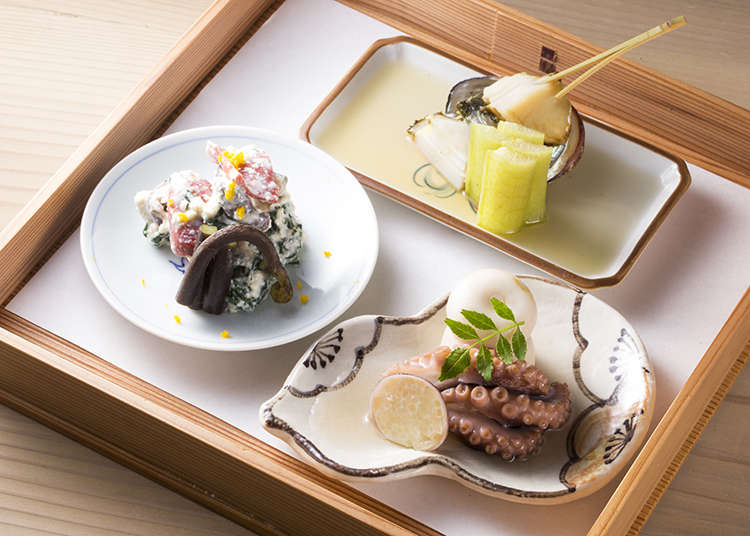 Many ingredients go into Japanese cuisine, changing with the four seasons. Having had a strong cultural presence since ages long past, Kyoto and its Kiyamachi / Pontocho areas are a perfect place to enjoy Japanese food.

Since they're near the splendid Kamo River, some restaurants even have platforms by the water to eat on. The Pontocho Kabuki Theater where beautiful maiko and geisha dance in spring is nearby, too, putting on a glamorous display.

In this article, we'll be going over a local Kansai writer's three best places to enjoy Japanese food and the atmosphere that accompanies it.
Robin: Japanese food in an authentic machiya house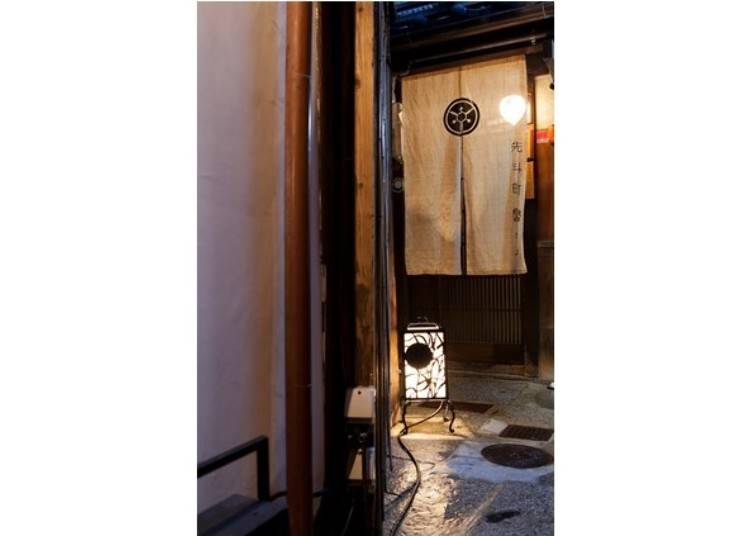 Pontocho Robin's interior is a renovated machiya house, the classic Kyoto house of the past, that's over 150 years old. They offer authentic Japanese food, which only adds to the excitement as you walk through the atmosphere-filled back alleys of Pontocho to get to it. There are fully English menus as well as English-speaking staff always present, so orders will always be smooth.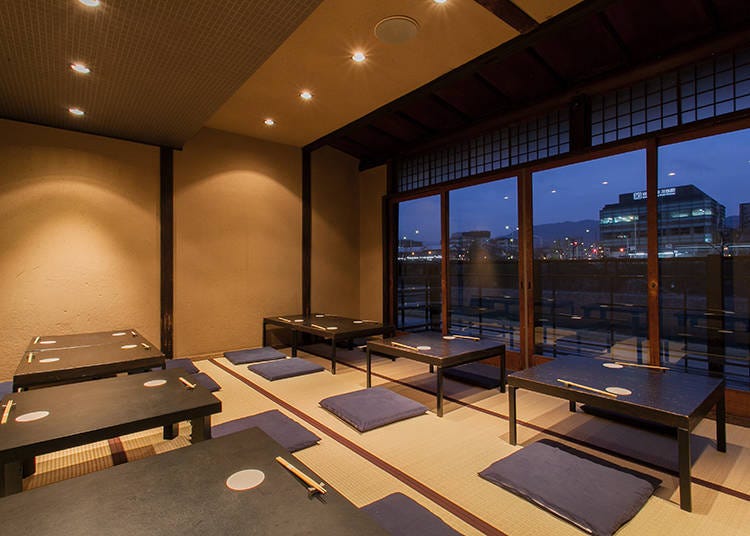 First floor room. The ceiling uses karakami paper
When you step through the curtains, you'll notice a room rather uncommon nowadays, with plastered walls and a ceiling that uses the same karakami paper as the Katsura Imperial Villa does. This traditional room overlooks the Kamo River and Higashiyama, allowing its visitors to truly taste Kyoto. The second floor has table seats and private rooms with a greater view of the Kamo River, and there are platforms by the water during summer.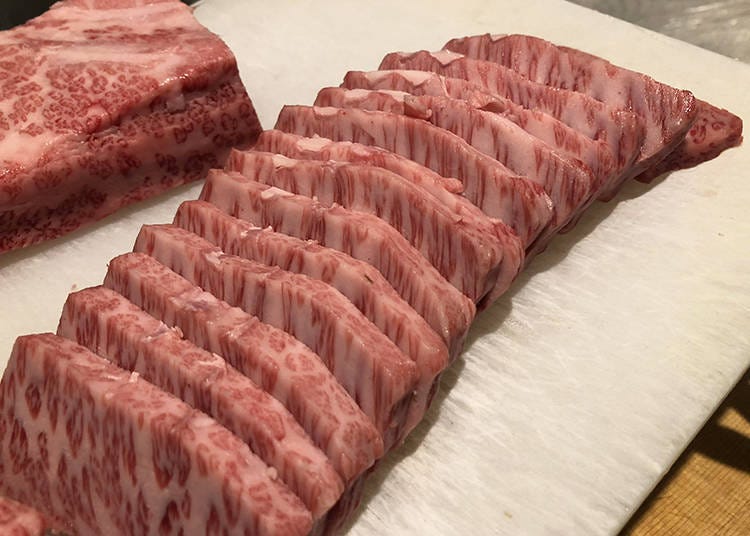 Salt-grilled wagyu (3,500 yen per 100g, without tax)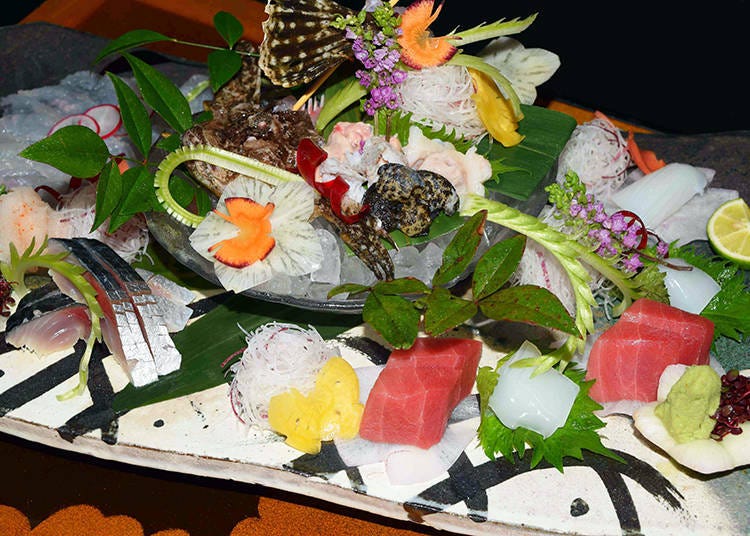 Photo shows an assortment of three otsukuri (2,500 yen, without tax)
The menu has seasonal course meals, otsukuri made from fresh fish, toasted sushi, and wagyu beef dishes. The head chef stocks the ingredients from the market himself every morning, and he only picks out the best. Wagyu hear means Shiga's Konoe-gyu and Kagoshima's Kokugyu. The assorted otsukuri, all made from fresh seafood, come in sets of three or five. The chef's skills truly show in the otsukuri, as they look just as good as they taste and make excellent use of the seafood in season, earning them their recommendation.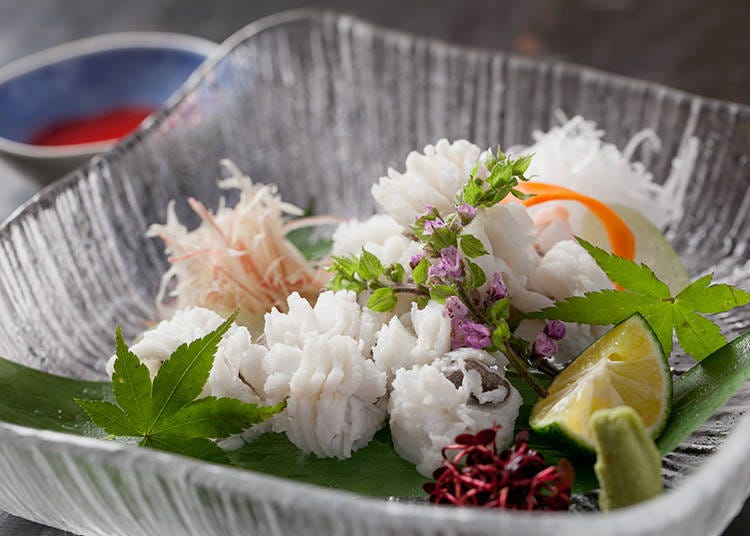 Pike conger yakishimozukuri (2,500 yen without tax)
The seasons provide a variety of flavors. There's pike conger and sweetfish in summer, and crabs in winter. If you're in Kyoto during summer, you'll have to try the delicately put-together pike conger. There's plenty of alcohol to go with the food, as well, from champagne to wine to expertly curated sake and shochu, forming a perfect set of companions for your Japanese dishes. Pairing your favorite alcohol with your dish makes it all the more enjoyable.
先斗町 魯ビン

Address

Kyoto Prefecture, Kyoto, Nakagyo-ku, Wakamatsucho, 137-4 〒604-8011

Phone Number

075-222-8200

Hours: Monday to Sunday 5PM to 10:30PM (last order 9:30PM)
11:30AM to 2:30PM (last order 1:30) (Only the last week of May and September)
Closed: Always Open
Manzara Donguribashi: For Kyoto obanzai cuisine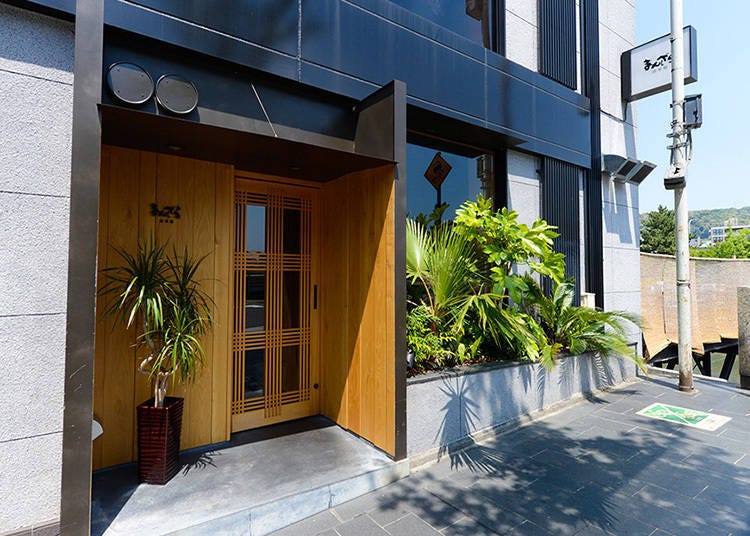 In the atmospheric neighborhood of Donguribashi, you'll find Manzara, a restaurant that uses seasonal ingredients to make original Japanese food. The second floor has a broad view of the Kamo River scenery, offering the Kyoto-esque pleasures of flower watching during cherry blossom season, and eating by the river during summer. What's more, the expert chef picks out the fresh fish ingredients every morning himself, and you can pick the ones you want him to make into otsukuri from the display case.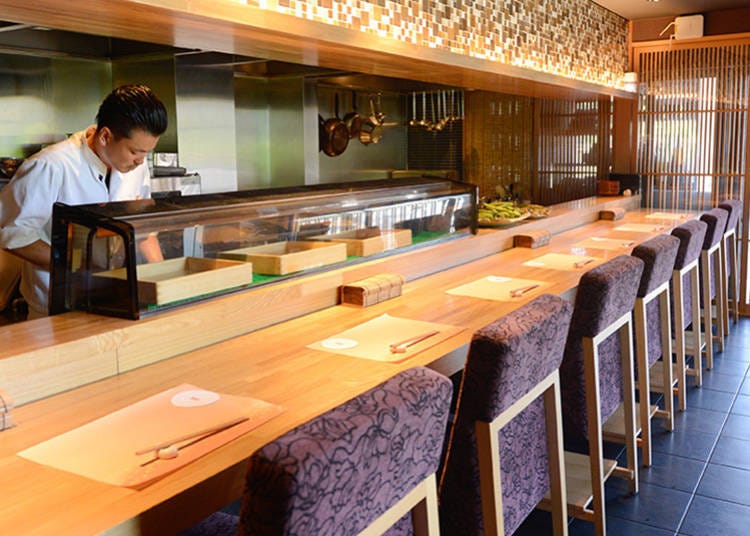 You can enjoy seeing the chef's knifework at the counter seats
The first floor has counter and table seats, while the second floor a more open area with table seats overlooking the Kamo River. From May to September, they have a platform by the Kamo River that larger groups can rent out.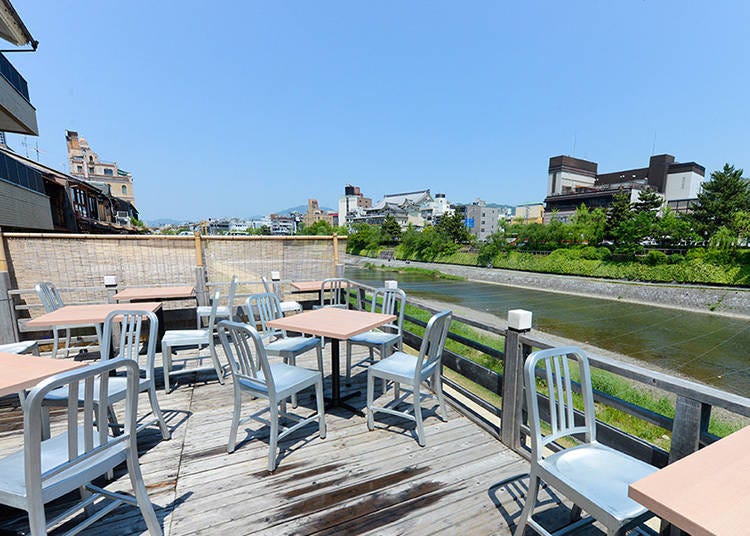 Enjoy the sound of Kamo River and feel the breeze with your meal out on the platform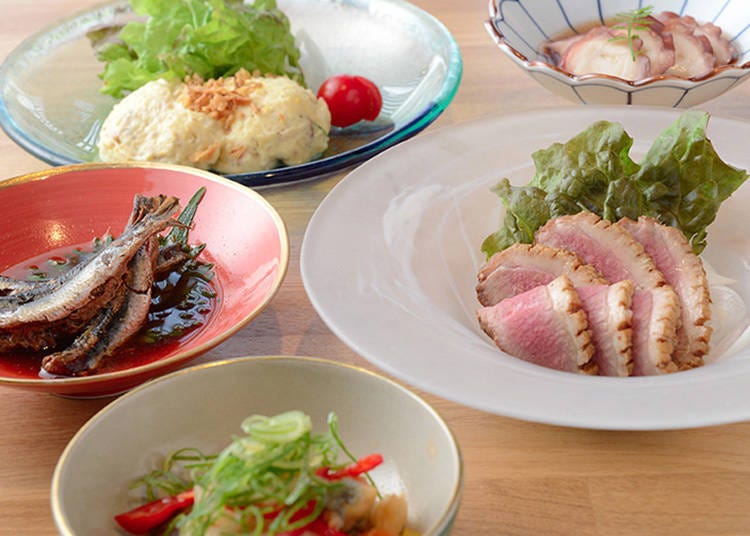 Enjoy obanzai including octopus wasabi (500 yen, without tax) and homemade potato salad (550 yen, without tax)
You'll definitely want to try the Kyoto classic, obanzai. A common food eaten in Kyoto households, it's something to have if you're in town. The meal consists of a variety of dishes in small doses, making it perfect for big orders and sharing.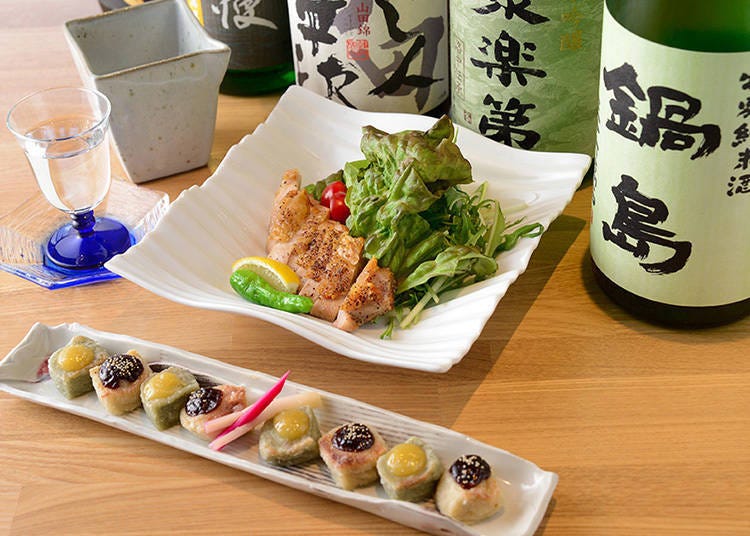 Obanzai goes amazingly with sake!
You can't have a great Japanese meal without some sake, and this restaurant holds up. On top of their in-house brand of sake, they have carefully curated local wines from all over the country, as well as a variety of season-exclusive brands. As you sip on your sake, eating your obanzai and gazing out at the scenery, you'll feel like you really do live in Kyoto.
まんざら団栗橋

Address

Takaoka Bld.1F, Sizyoukiyamachi sagaru donguribashi nishi, Shimogyo-ku Kyoto-shi, Kyoto, 〒600-8012

Nearest Station

Three-minute walk from Hankyu Kyoto Line Kawaramachi Station


Phone Number

075-344-0280

Hours: 5PM to 12AM (last order 11:30PM)
Closed: Closed Irregularly
Agehan: For kamameshi and back-alley atmosphere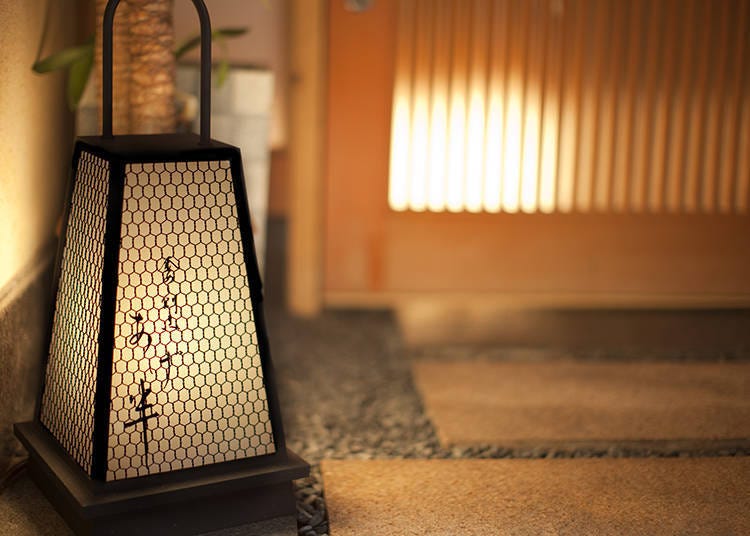 Pontocho Agehan is hidden deep away in a back alley off the side of Pontocho's main street. If you're here, you'll want one thing: the restaurant's famed kamameshi, slowly cooked to perfection once you've ordered it.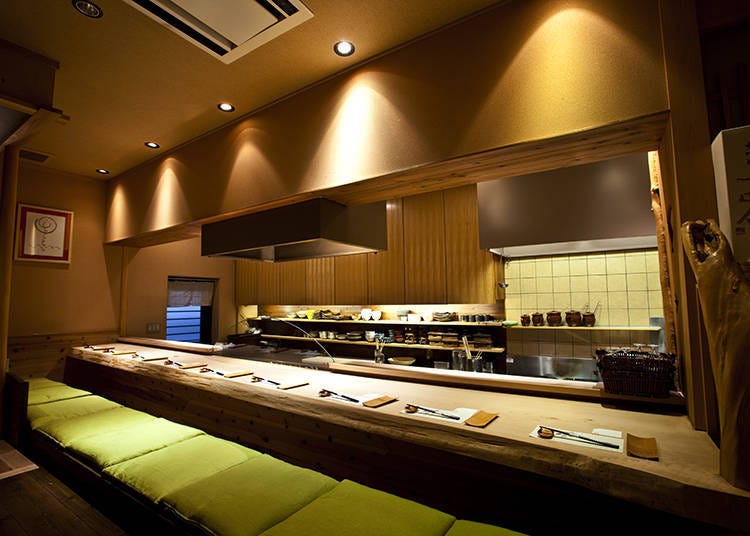 The interior has eight counter seats, some table seats, and private rooms. All of the seats are in front of comfortable depressions, allowing you to stretch your legs freely. The laid back interior has wall scrolls and seasonal flowers, driving home its traditional Japanese feel.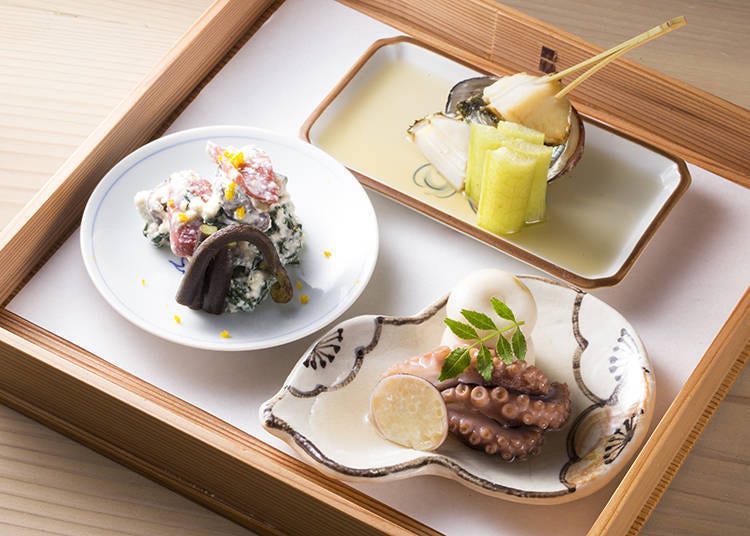 The sides that use seasonal ingredients are popular
The dishes are well-presented on carefully chosen tableware
The menu consists of traditional Japanese food such as otsukuri, skewers, and grilled fish. Though there aren't any menus in different languages, ordering the "omakase course" (8,000 yen, without tax) will get you the chef's recommended course, relieving the pressure to choose. There's also the smaller "Honjitsu no Osusume," (1,000 yen, without tax) the daily selection, available by itself. As for alcoholic beverages, they have a selection of sake, beer, and wine. Since there are only 20 seats available, you may want to reserve seats ahead of time to make sure you make it in.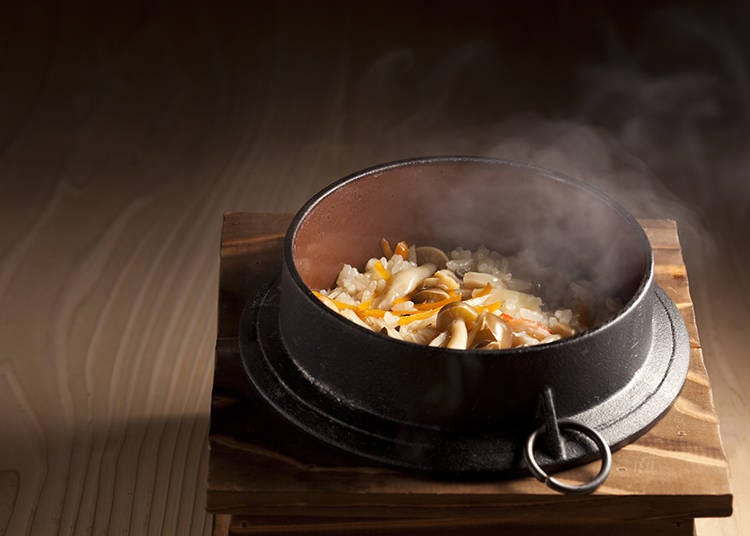 Kamameshi pricing changes based on the ingredients, with 1,500, 2,000, and 2,500 yen versions available. (All without tax)
You'll definitely want to try the kamameshi. The head chef has utmost confidence in it, starting the long cooking process for each order. The most popular ingredients are hatake shimeji mushrooms (1,500 yen without tax) and crab (2,000 yen without tax), but there are plenty others. If you're sharing a pot with another, you can pay 500 yen (without tax) to add in an extra set of red miso soup and pickled vegetables. However, as mentioned before, the cooking process takes time. You'll have to wait for about thirty minutes, but the warm taste of fresh kamameshi makes it all worth it.
先斗町 あげ半

Address

209-5 Nabeyacho, Nakagyo-ku, Kyoto 〒604-8015

Nearest Station

Three-minute walk from Hankyu Kyoto Line Kawaramachi Station


Phone Number

075-241-0626

Hours: 5PM to 11PM (last order 10PM) (Entrance open until 10PM)
Closed: Sundays (Will be open on Sunday and closed on Monday when Monday is a holiday. Temporary closing on occasion)
Text by:Niki Shigemi
*This information is from the time of this article's publication.
*Prices and options mentioned are subject to change.
*Unless stated otherwise, all prices include tax.
Limited time offer: 10% discount coupons available now!