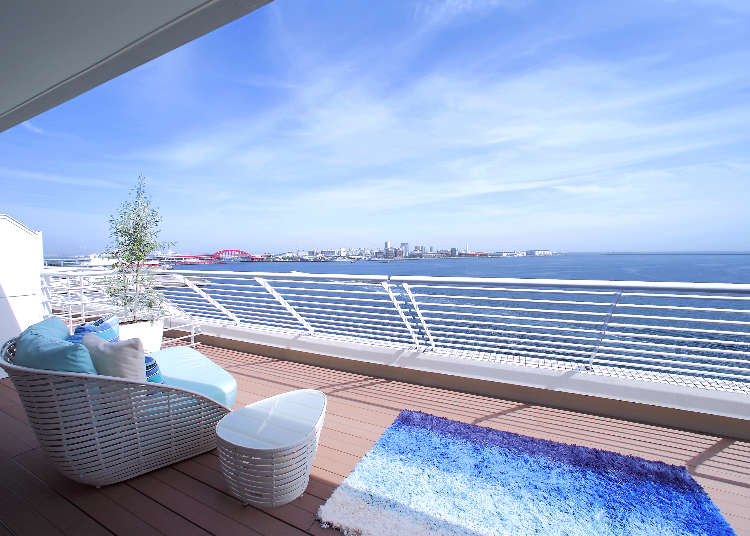 Check out three of the best hotels in Kobe, Japan that put you close to all the main sightseeing spots!

From the buildings reminiscent of the old foreign settlements to the chic Western-style cuisine eateries and the Chinatown crowded with Chinese restaurants, there's so much to do in Kobe. Plus, the scenery of the view spanning from the Rokko Mountains to the city to the Port of Kobe is said to be "worth a million dollars."

This article will provide a selection of hotels in Kobe at which you can enjoy the city's magnificent scenery.
1. Kobe Meriken Park Oriental Hotel: Japan's One and Only Public Lighthouse!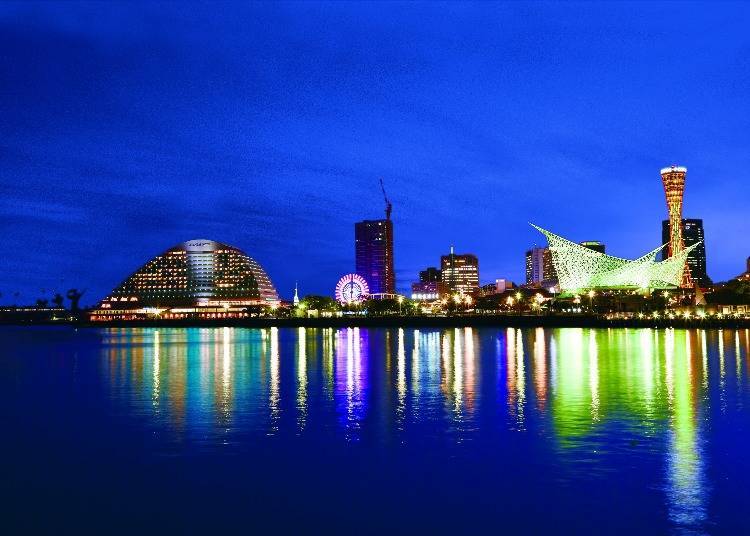 Meriken Park is well-known for being one of the most beautiful spots for night scenery in the Kobe bay area. Kobe Meriken Park Oriental Hotel stands in a particular incredible location out on the edge of a pier, surrounded 270 degrees by the ocean.

A stay at this Kobe hotel is praised as being "like a ride on a luxury cruise ship" as you experience all of the Port of Kobe with all of your senses: the scent of the tides, the sound of steam whistles, and the gorgeous views.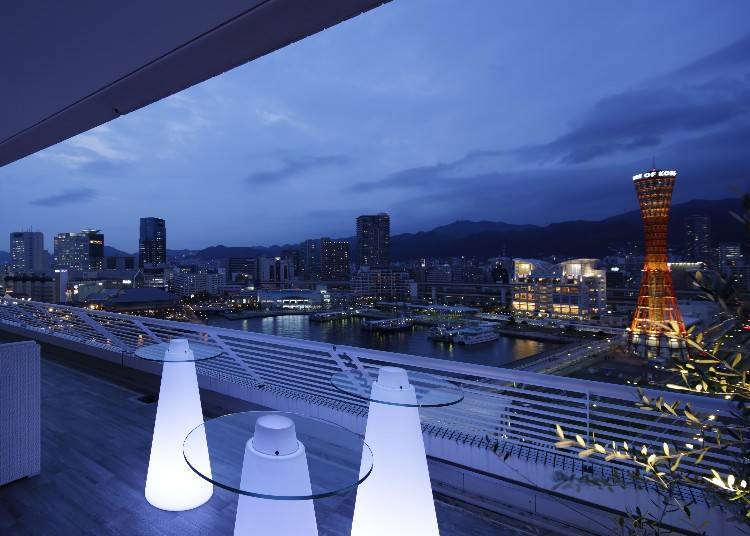 Surrounded by Scenery that Will Free Your Soul

With all the scenic sights visible from this Kobe hotel - the Ferris wheel at shopping hotspot "Kobe Harborland umie," the Kobe symbol "Port of Kobe Tower," the city buildings, and the lights of passing boats reflecting off the water's surface - day or night, the view is sensational!

In particular, the oranges, blues, and blacks of the slowly changing sky at sunset is guaranteed to make you lose track of time.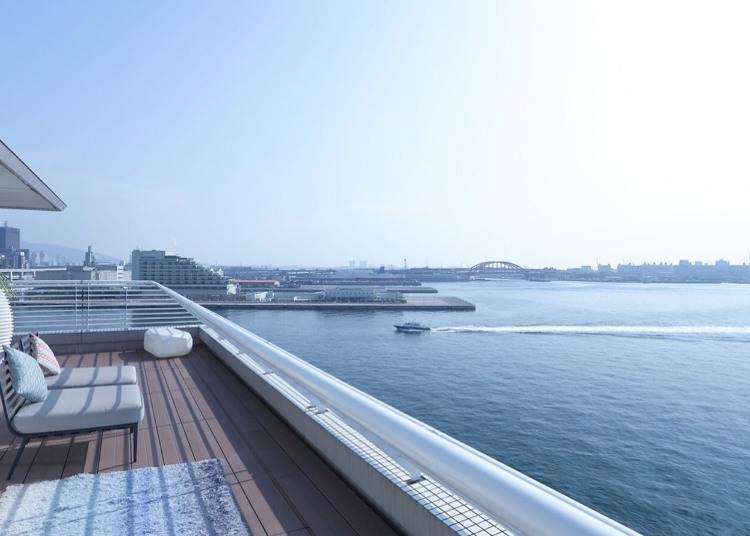 An Open Air Resort with a Balcony in Every Guest Room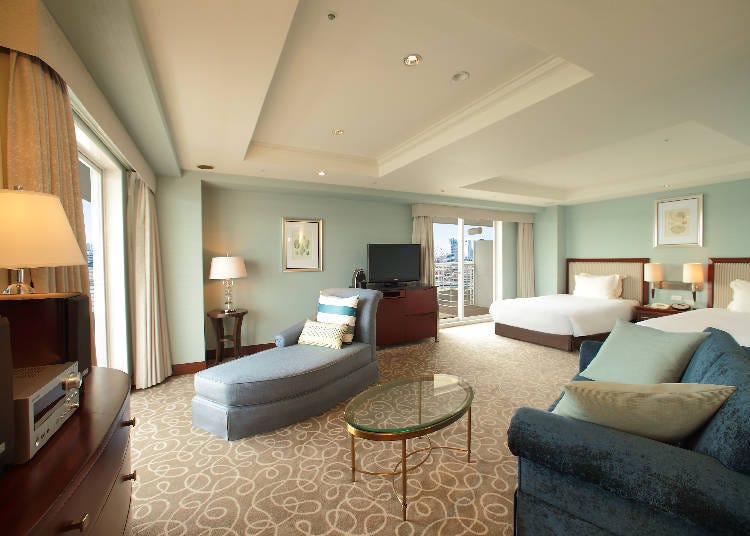 All guest rooms equipped with a wooden decked balcony and modern furniture, and the open air space is sure to unburden your soul from the troubles of everyday life. At the corner of every floor is a Corner Suite Room, with a spacious two-sided balcony where you can enjoy an outdoor space with a view of ocean and sky.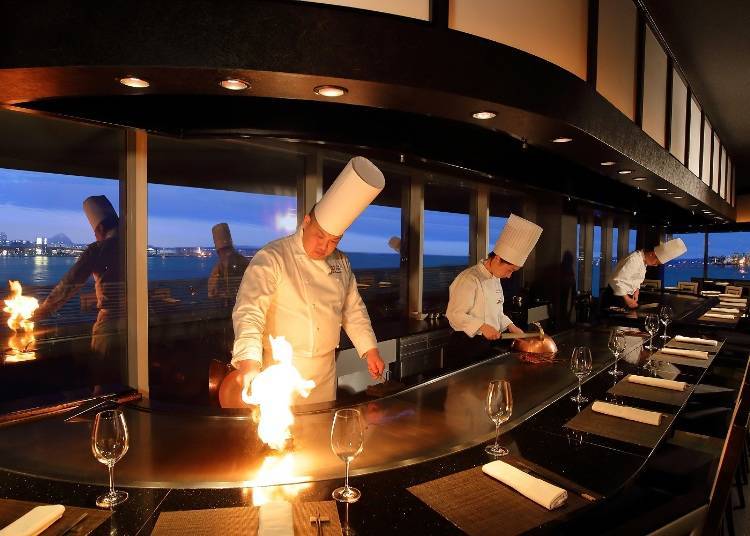 Be Fulfilled by the Combination of the Chef's Skills and the Night Scenery

Within this distinguished hotel in Kobe, you will find several scenic restaurants, including the buffet-style restaurant with a view over the water horizon and the all-day dining hall where you can watch the comings and goings of passenger ships.

One of the restaurants, steak house "Oriental," serves not only Kobe beef but other in-season ingredients to provide diners "your most delicious moment." There you can relish the combination of both the chef's impressive skills and the view from the top floor of the hotel.
Kobe Meriken Park Oriental Hotel

神戸メリケンパークオリエンタルホテル

Address

5-6 Hatoba-cho, Chuo-ku, Kobe

Phone Number

078-325-8111

Hours: open 24 hours
Price: overnight single room starting from 17,600 yen, twin or double room (for 2 or more guests) starting from 30,800 yen (tax not included)
Closed: Open Daily

Vacancy search, reservation

from

11,484JPY

1room, 2adults

Check with our partner site as the latest rates, rate details, and guest room requirements may vary.
2. Kobe Portopia Hotel: A Sweeping View of the Port and Town!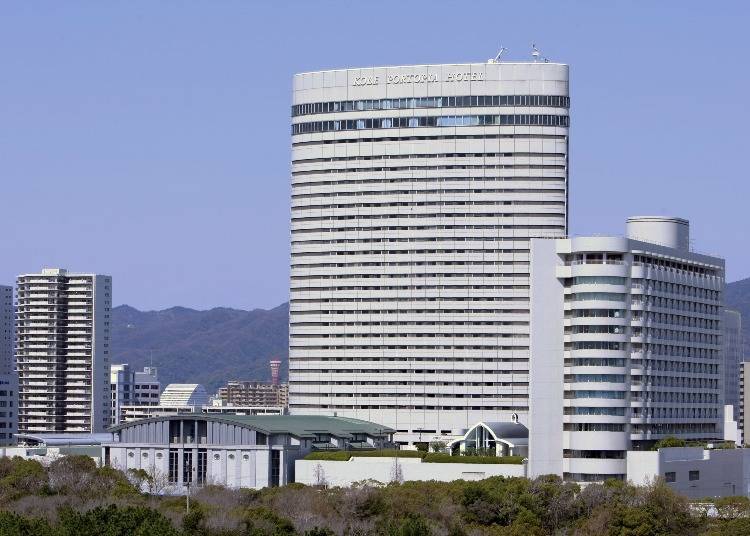 From Sannomiya Station, known as one of Kobe's busiest downtown areas, it's a 10-minute ride on either the free shuttle bus or the Port Island Line (also known as the Port Liner) to this hotel in Kobe. You can also take the Port Liner from Kobe Airport for around 8 minutes to the hotel.

Kobe Portopia Hotel is both highly convenient for sightseeing and possesses a skyscraper-high panoramic view of the Kobe city streets to the north and Osaka Bay to the south.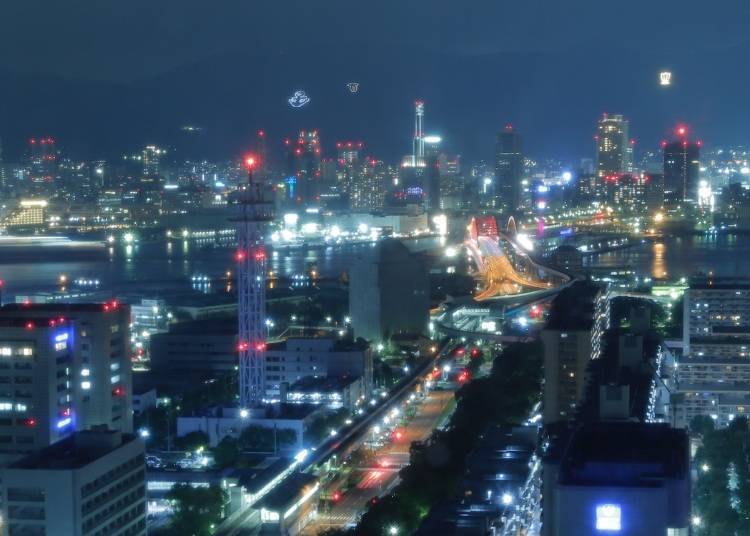 Make a Special Day in Your Life Even More Memorable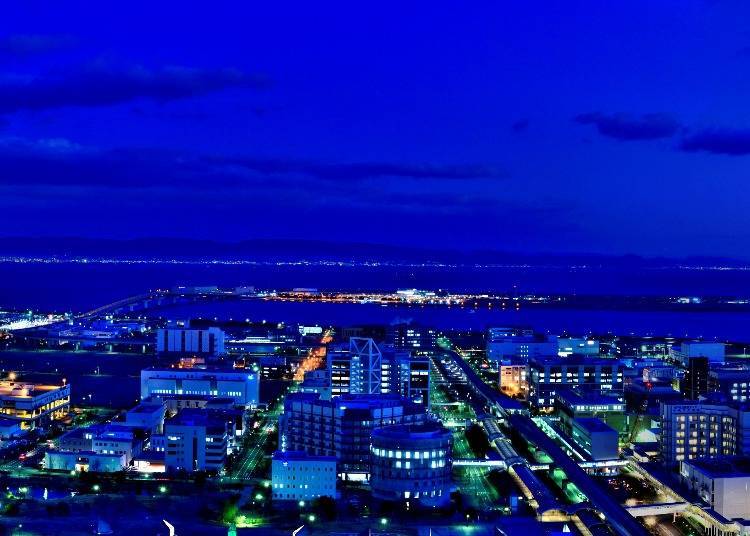 With a total floor space of over 110,000 square meters, the large-scale hotel in Kobe Japan includes 746 guest rooms, 13 restaurants and bars, a pool and spa, and a fitness facility.

You'll understand why the top floors are after used as spots for proposals or other special events when you see the dramatic night view that sparkles like precious gems.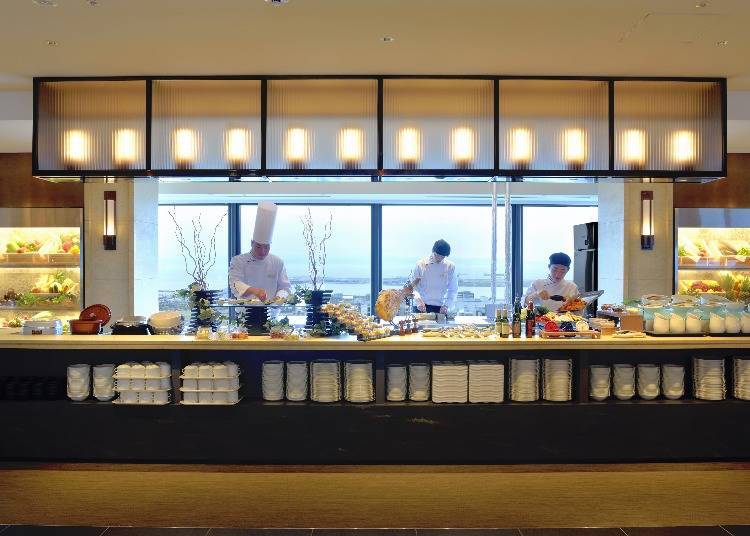 A Cluster of Restaurants that Excel in Both Japanese and Western Cuisine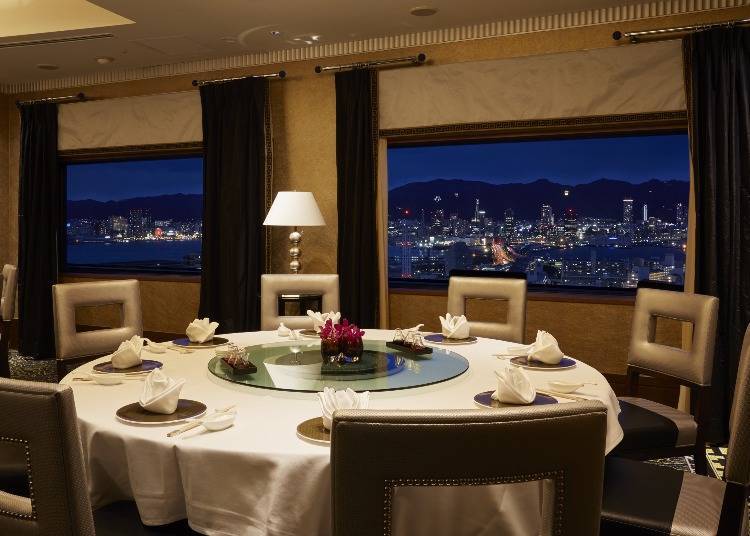 On the hotel main building's top 29th through 31st floors are several excellent restaurants, including French restaurant "Trente Et Un," affiliated with a well-known 2-star restaurant in France; "GOCOKU," where you can enjoy a buffet of Hyogo Prefecture's own fresh seafood, mountain-grown ingredients, and superb grilled dishes; and "Shukei-en," popular for its modern Cantonese cuisine.

The lowest top floor is filled with many more famous restaurants, including teppanyaki restaurant "Tajima," where you can savor the tastes of Kobe beef and other high-quality beef brands.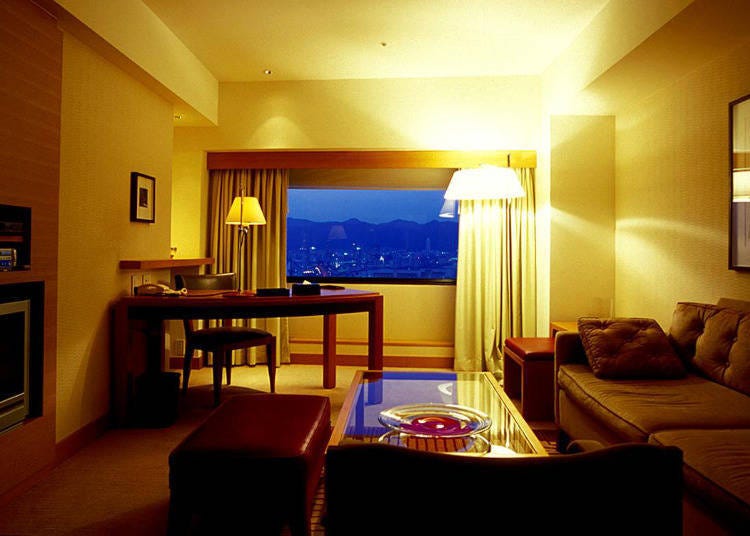 Experience an Unforgettable Stay in Kobe with Ethereal Night Scenery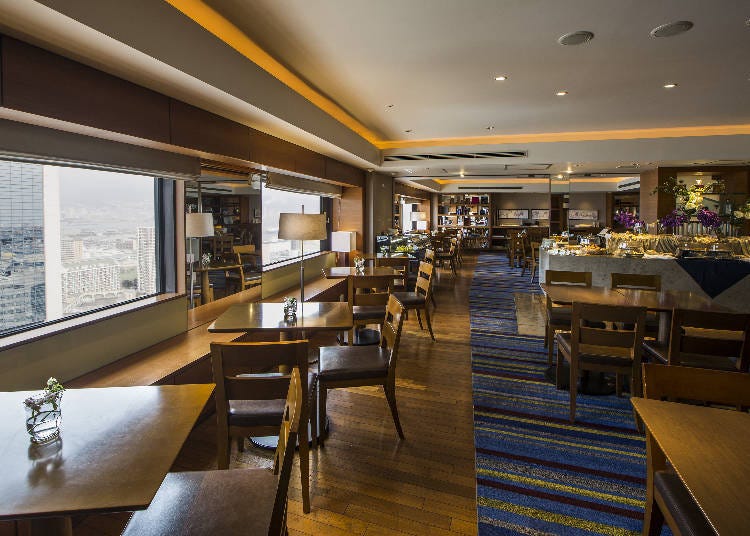 There are several different rooms in the Kobe hotel's line-up to choose from according to your travel purposes, including a concept room overlooking the Kobe city streets and a family room that will please children.

Among the rooms, the main hotel building's 25th through 28th floors are dubbed the "Opal Club" executive floors. A stay on these floors promises an exceptional experience, from the tranquil guest rooms leveraging wood elements, to the exclusive club lounge where you can enjoy many hospitality benefits such as food and drink services.
神戸ポートピアホテル

Address

6-10-1 Minatojima Nakamachi, Chuo-ku, Kobe

Phone Number

078-302-1111

Hours: open 24 hours
Closed: Open Daily

Vacancy search, reservation

from

12,750JPY

1room, 2adults

Check with our partner site as the latest rates, rate details, and guest room requirements may vary.
3. Kobe Minato Onsen Ren: a Modern Japanese Inn with a Natural Hot Spring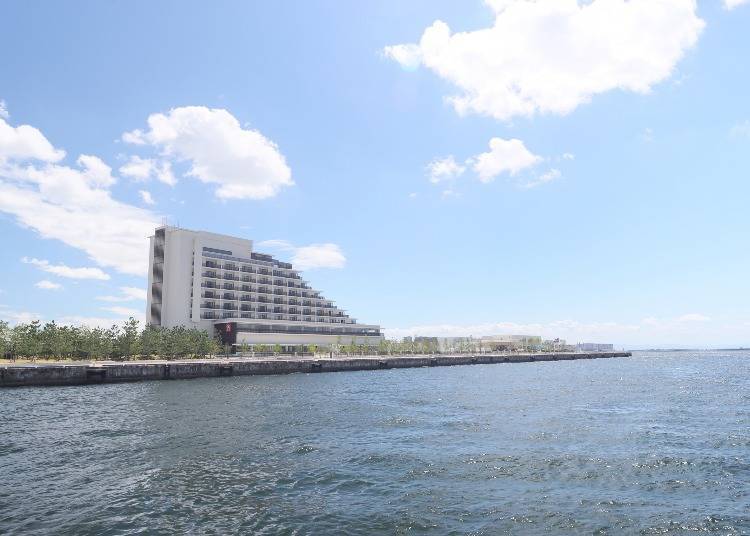 You can reach Kobe Minato Onsen Ren via free shuttle bus in five minutes from Kobe-Sannomiya Station. The hotel, located on the very edge of New Pier 1, is a Japanese modern style hotel with a popular hot spring bath, using water drawn from 1150 meters underground.

There is also a Japanese garden on the premises of this hotel in Kobe, and as you continue around the garden paths, you will be able to enjoy the changes of the beautifully manicured scenery.

Ren is also the Kyoto-Osaka-Kobe area's first Ministry of Health, Labor, and Welfare recognized health-promoting facility, and the hotel has intensified its efforts to boost the health benefits of hot springs, such as with official Health Tourism programs.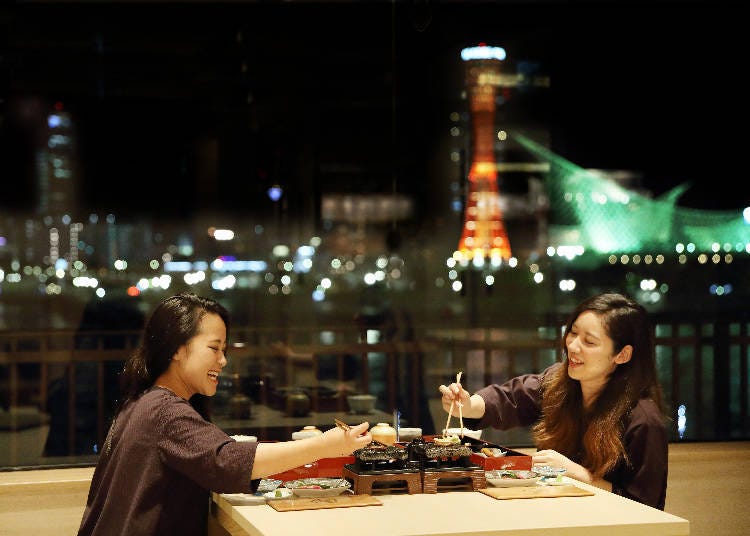 Enjoy a Distinctive Kobe View from the Restaurants and Guest Rooms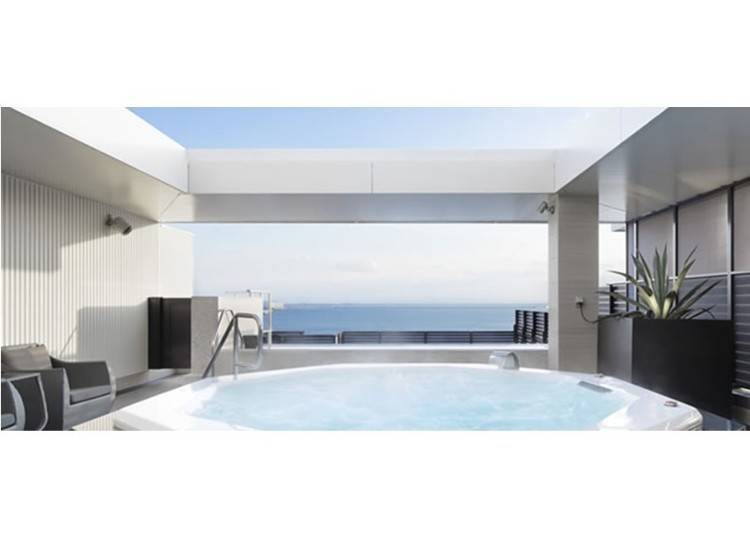 At this hotel, you can enjoy Kobe's symbolic scenery, not only the 270-degree stretch of ocean but also the Port of Kobe Tower and Kobe Harborland to the west and Kobe Great Bridge to the east, from the restaurants and guest rooms.

On the highest, the 10th floor is the "Observation Bath" exclusively for overnight guests, where you can leisurely bathe while looking out at the genuinely picturesque Port of Kobe.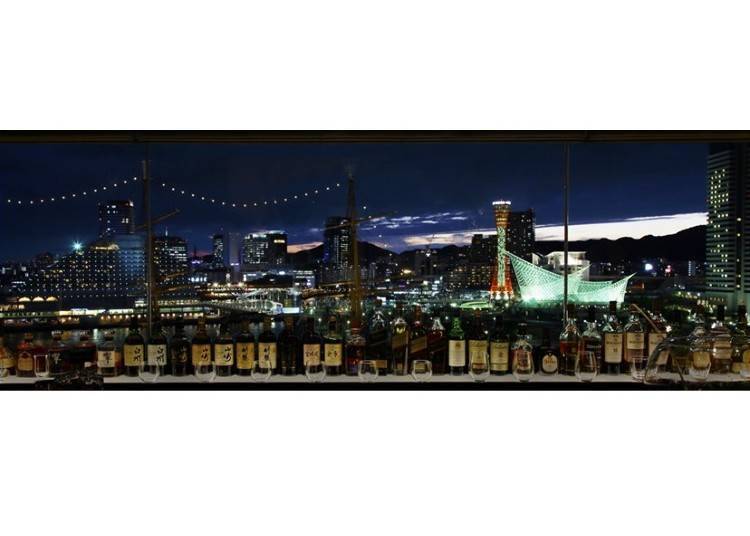 Make a Toast in Front of the Picture-Perfect Night Scenery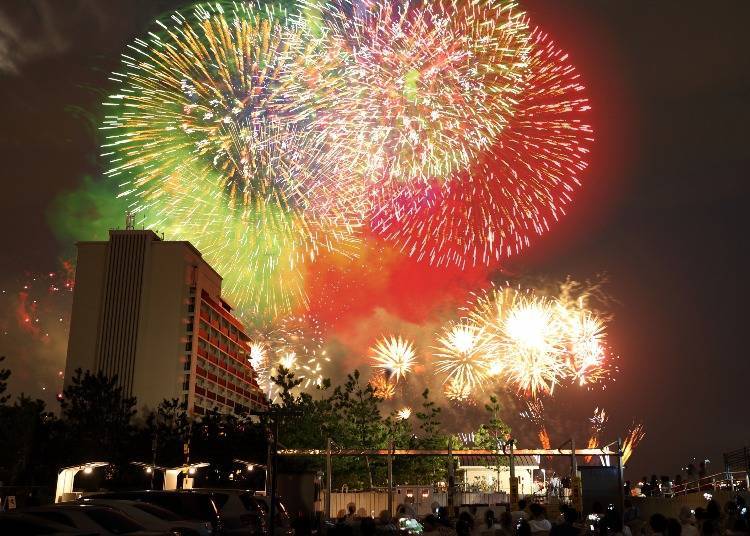 The scenic observation bar "Ren Kobe" (available only to overnight guests) and its view behind the bar counter is another can't-miss feature of this Kobe hotel.

Also, you can also get a close-range view of the "Port of Kobe Marine Fireworks Festival," a once-a-year event, and a staple of the Kobe summer. Every year viewing seats are made available, and a special viewing plan is also available.

Finally, overnight guests have the opportunity to enjoy watching live cooking at the buffet-style restaurant, which uses the finest seasonal ingredients and fresh ingredients right from Hyogo Prefecture, and where you can choose whatever you like, as much as you want to eat.
Feel the Sea Breeze on the Ocean View Terrace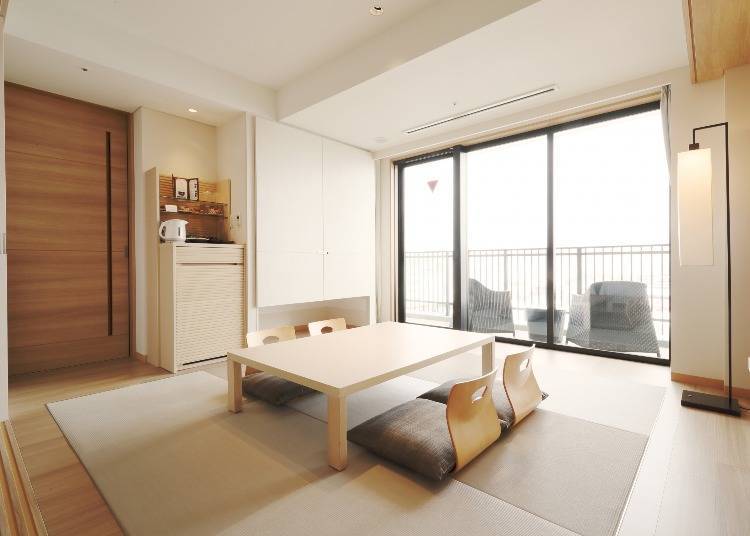 Every guest room has an attached ocean view terrace, and there are also suites with a half-outdoor bath of perpetually flowing natural hot spring water, standard suites with both Japanese and Western-style rooms, and more in the line-up of choices.

You'll find lots of care taken in the smallest details, from the comfy beds and hotel-original pajamas to the French amenities, interior design, decorations.
神戸みなと温泉 蓮

Address

1-1 Shinko-cho, Chuo-ku, Kobe

Phone Number

078-381-7000

Hours: open 24 hours
Closed: Open Daily

Vacancy search, reservation

from

49,800JPY

1room, 2adults

Check with our partner site as the latest rates, rate details, and guest room requirements may vary.
Text by:copyz
*This information is from the time of this article's publication.
*Prices and options mentioned are subject to change.
*Unless stated otherwise, all prices include tax.
Limited time offer: 10% discount coupons available now!