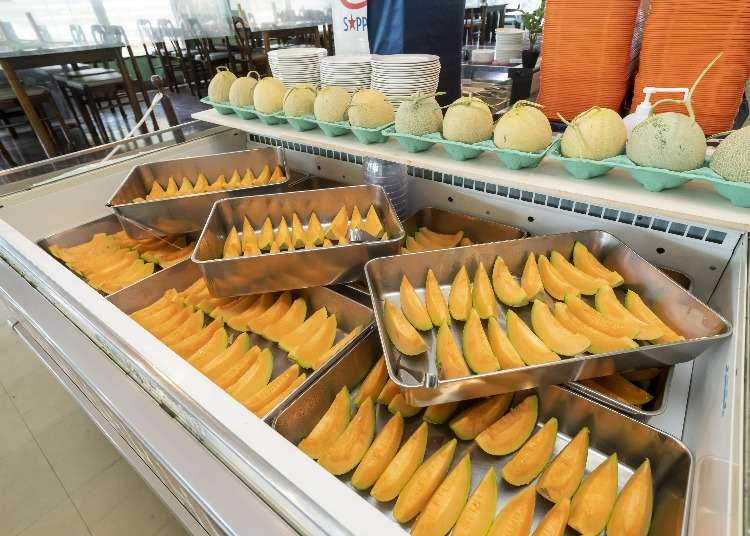 Yubari melon is one of the regional foods you should enjoy during a summer trip to Hokkaido! Sweet and juicy, it's an insanely popular fruit.

In summer, Yubari City, where the melons are grown, holds a limited time all-you-can-eat melon buffet. It's a must-try for anyone who's never eaten Yubari melon and wants to get their fill of this hard to come by luxury fruit.

*The 2020 lunch buffet has ended. Please come to visit next year!
Supreme luxury! Why Yubari melon is so popular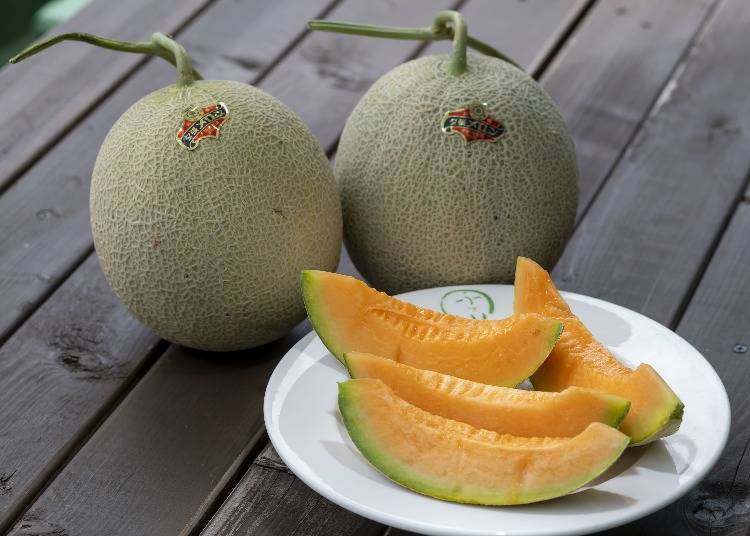 The signature product of Yubari, Hokkaido, Yubari melons are considered Japan's leading luxury brand melon, and are frequently given as a summer gift.

Every May, the first melons of the season are sold at auction in the Sapporo market. In recent years, a pair of Yubari melons will command a price of 1 million yen or more, and in 2019 a pair was sold for a record-setting 5 million yen!

Hokkaido Yubari melons are graded according to their taste and appearance, with prices changing accordingly. For reference, one melon typically sells for about 4,000 to 6,000 yen in markets. That's certainly more affordable than the auctioned melons, but still more expensive than a standard melon.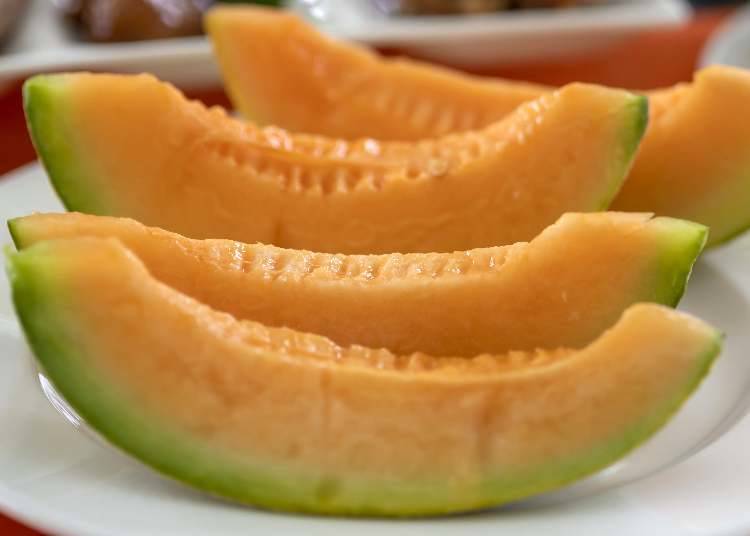 Yubari melons are popular and highly valued for their flavor. Not only their high sugar content but also their melt-in-your-mouth texture and sweet aroma are unique to Yubari melons.
Why you can only eat Yubari melon in Japan and for a limited time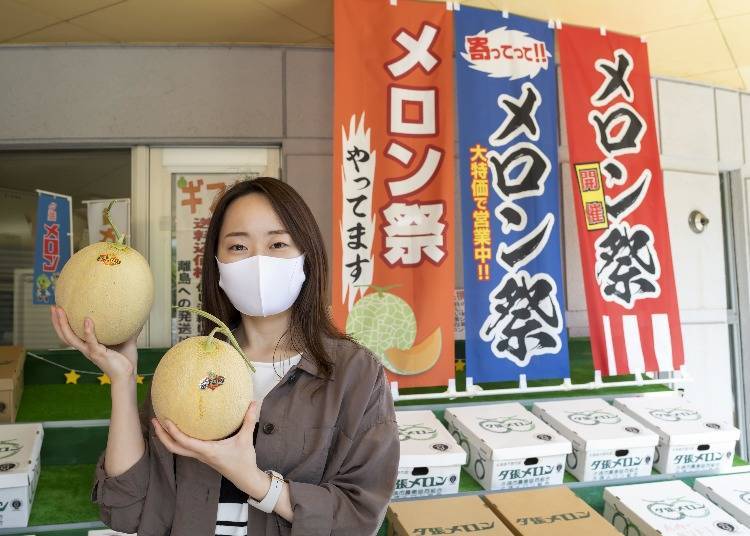 Yubari melons are only sold in Japan for several reasons.

It's a common misconception any melons with orange flesh are Yubari melons, but in actuality "Yubari melons" are only those produced by growers in Yubari City.

The number of days from harvest to ripeness is very short, making the melons unsuitable for long-distance transport. Add to that the severely limited production area and a low number of producers and the result is a rare melon that can only be consumed domestically.

The melon vines produce fruit from late May to early August and after only one harvest, growers rest their fields until the next season to maintain the soil. It may seem inefficient, but it's part of the reason why local Hokkaido melon farmers been able to continue producing high-quality Yubari melons for many years.

Yubari melons are a "special taste of Japan" that can only be eaten in summer, and a taste many travelers hope to experience during summer trips to Hokkaido.
All-you-can-eat Yubari melons in season! The luxury lunch buffet at Melon Terrace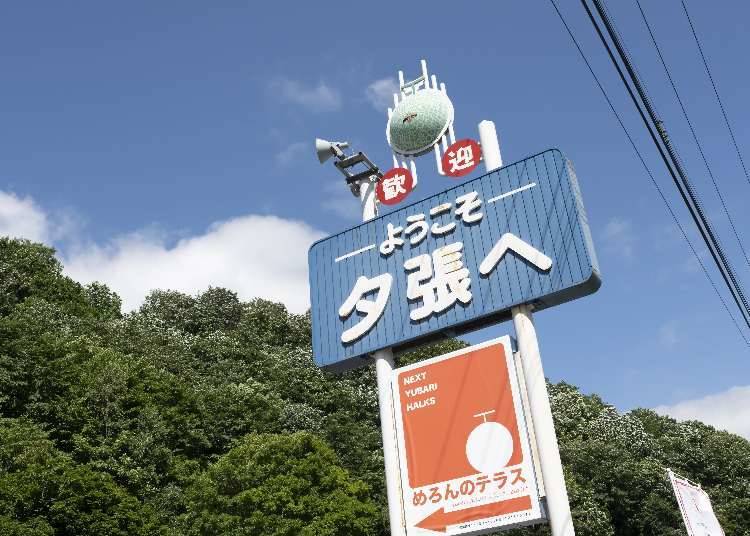 In Yubari, all-you-can-eat melons are readily available during the harvest season and present the unique opportunity to eat high-class Yubari melons at a great price!

Melon Terrace, on the 2nd floor of the Yubari City Agricultural Cooperative Signature Products Center offers a limited-time lunch buffet for 3,000 yen (including tax) per person (for junior high school students and above; *2020 price, subject to change in 2021).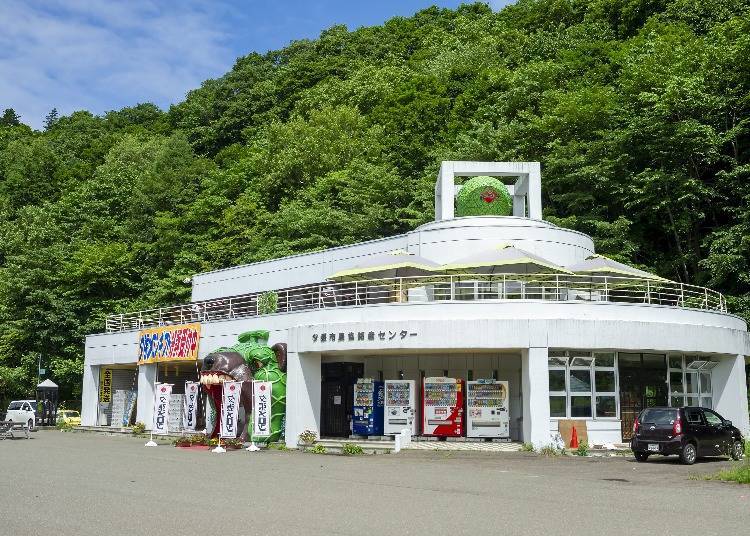 It takes about 90 minutes to get there by car from downtown Sapporo.

The Center's entrance humorously bears the ferocious image of the "Melonkuma" character and visitors enter and exit through its open mouth. From there, they head upstairs to the buffet reception area. Seats are available both in the restaurant and on the terrace, and if the weather is nice, the terrace seating is highly recommended.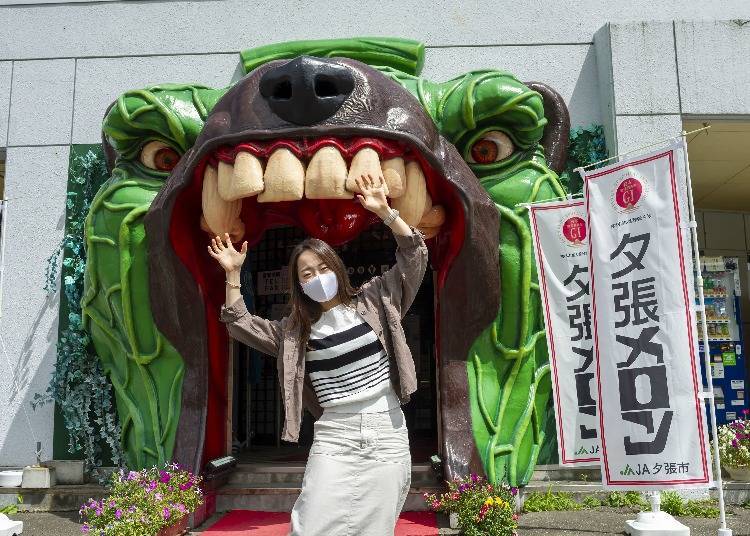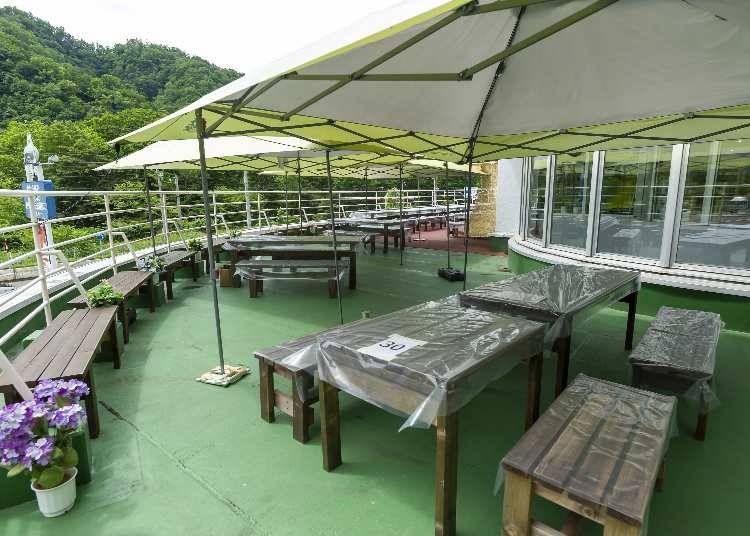 On the buffet table, eye-catching slices of Yubari melon are served on large trays. People accustomed to eating un-chilled fruit may be a bit surprised, but cold melons eaten on a hot day are truly exceptional.

Not surprisingly, diners head straight to the fresh melons and make many repeat trips from their seats to the buffet table and back. However, there's no need to rush or disturb the relaxed pace of the experience; the staff will replenish the melons regularly, so you can take your time enjoying them.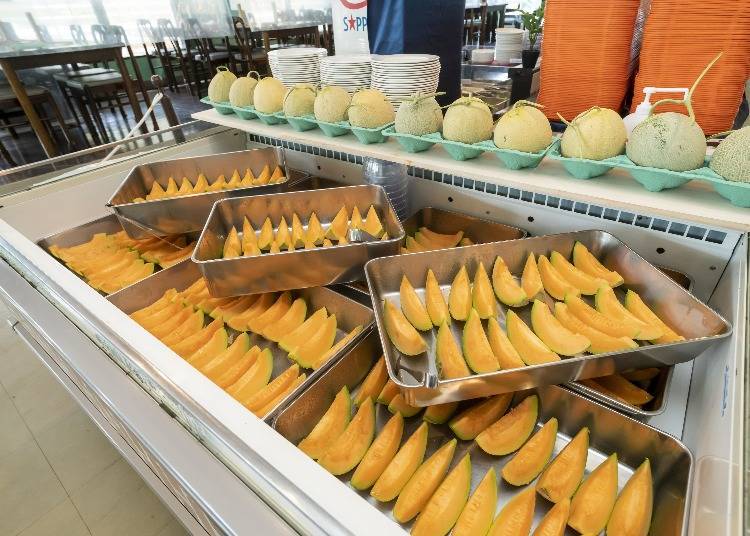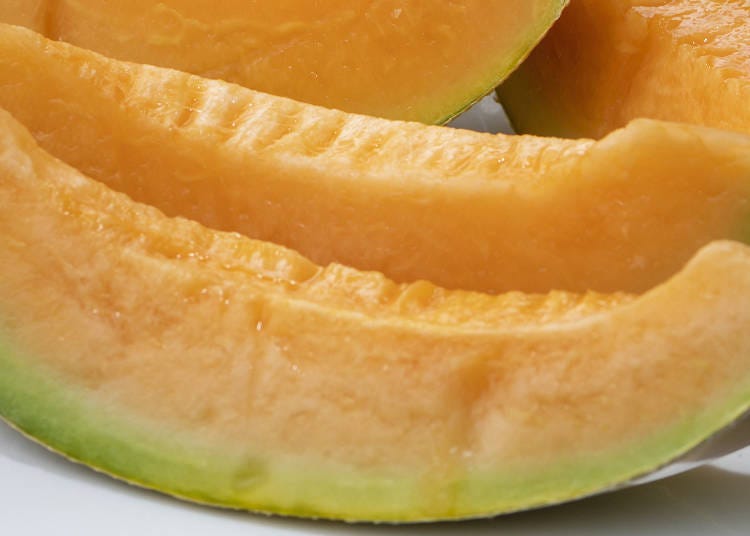 As you scoop out a bite of melon with a spoon and bring it to your mouth, you'll be awash in the mellow aroma before enjoying the sensation of the juicy fruit melting on your tongue!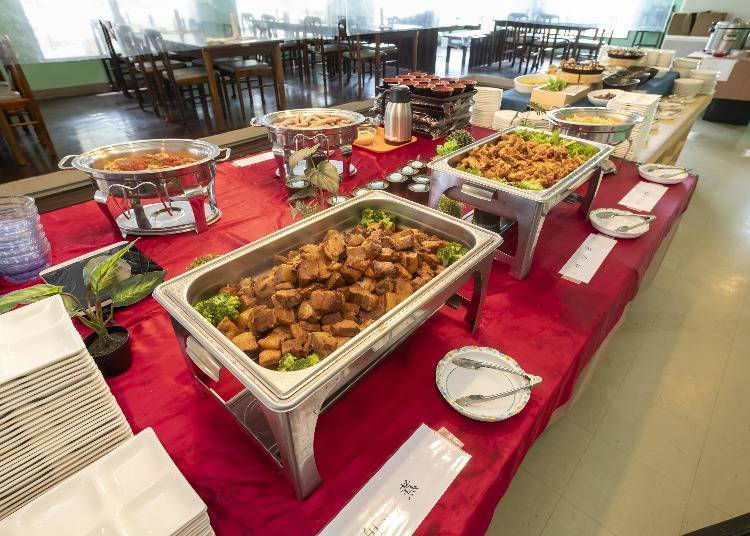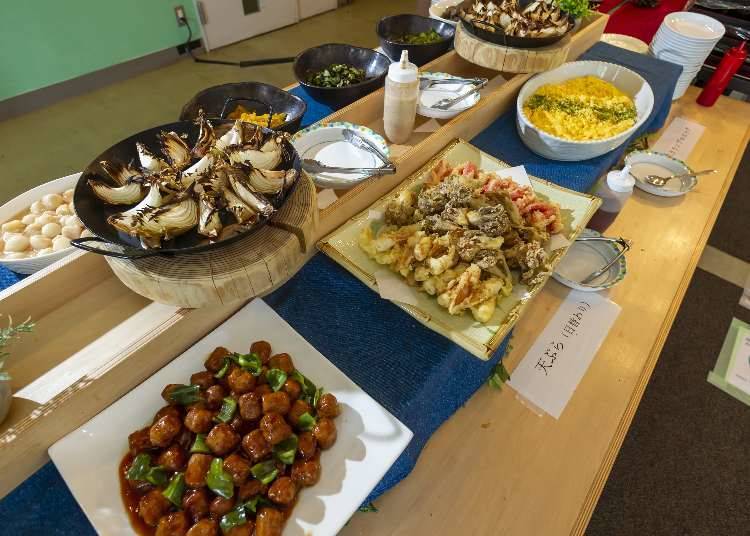 In addition to melons, there are about twenty other dishes available, too. Western food includes pasta and curry, while Japanese options include soba and tempura so that you can partake in a variety of flavors. Lettuce, tomatoes, and boiled broccoli at the salad bar are fresh from Hokkaido, and the daily meat dishes and a Hokkaido specialty, zangi (fried chicken), are also recommended.

The food is delicious, so be sure to eat all you can!

But please remember: at a Japanese buffet, it is good manners to eat all the food on your plate before getting more. When the serving trays run low, they will be refilled, so take only what you know you can eat and then get more if you're still hungry after your first helping.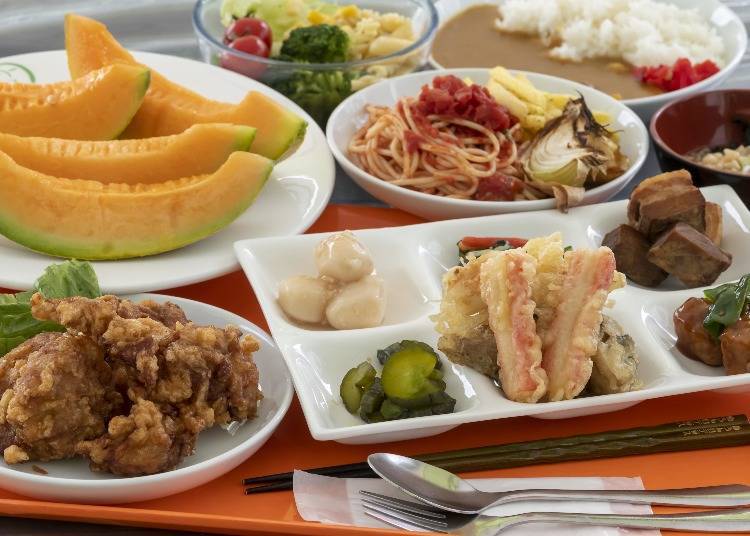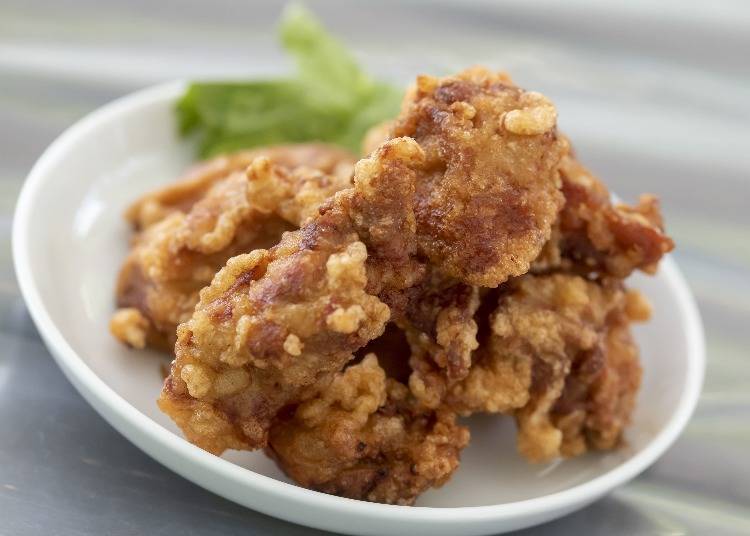 Zangi - Hokkaido's soul food
COVID-19 measures at Melon Terrace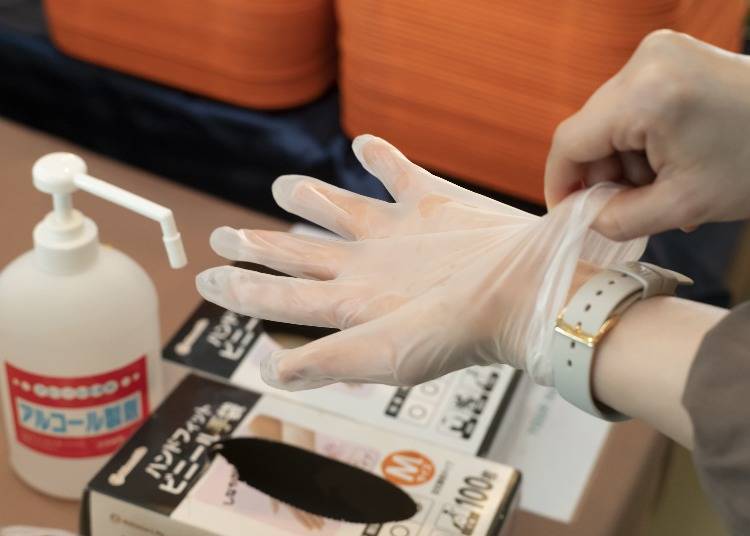 Naturally, Melon Terrace has taken appropriate measures against the spread of the coronavirus. Guests must wear plastic gloves when using serving tongs, the floor is marked to help diners maintain a safe distance, the route to the buffet table is also marked to avoid congestion, and large vinyl curtains are set between each table to separate indoor seats. Please follow the rules when you visit to enjoy your meal with peace of mind.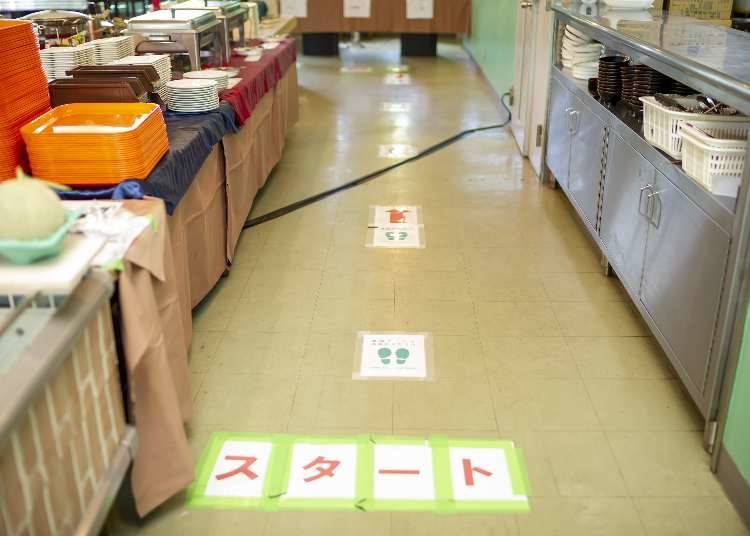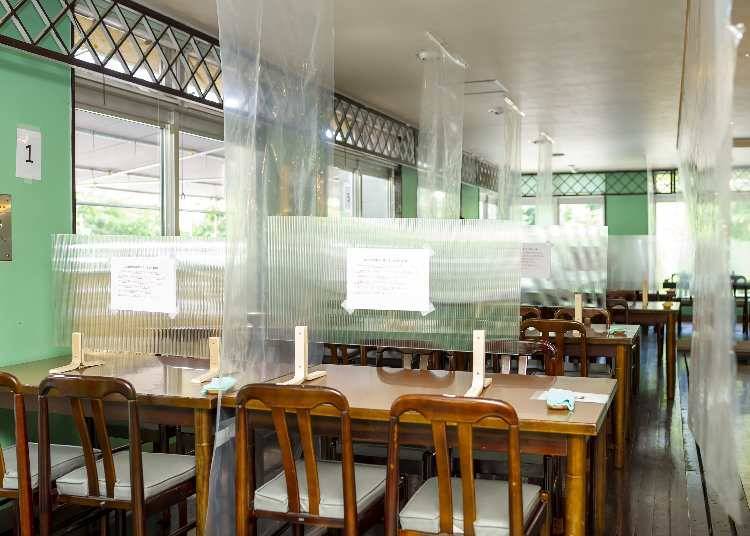 Don't miss out on unique Yubari souvenirs!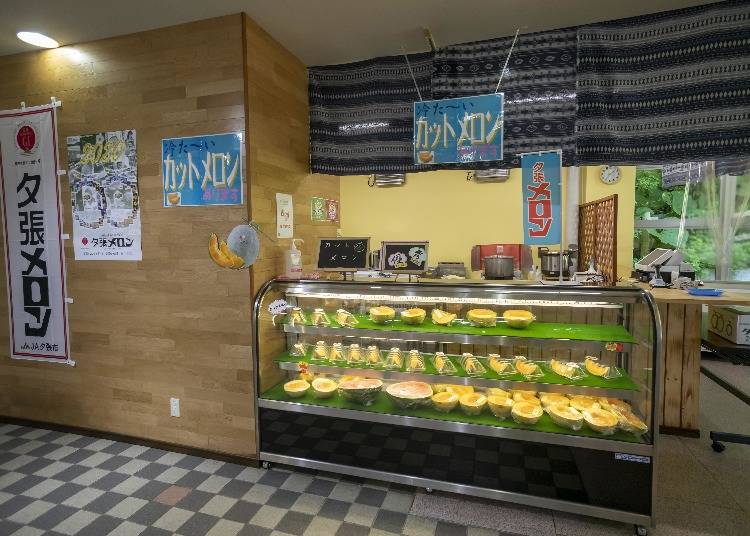 After your meal, be sure to visit the gift shop on the 1st floor. There you can buy Yubari melons, and, depending on the day, there may be special melons for sale. There are even chilled melons available at the back of the store.

Melonkuma (Melon Bear) products make popular souvenirs and there's a wide variety from T-shirts to tote bags. Some versions of Melonkuma look more realistic and scary, while others are much cuter.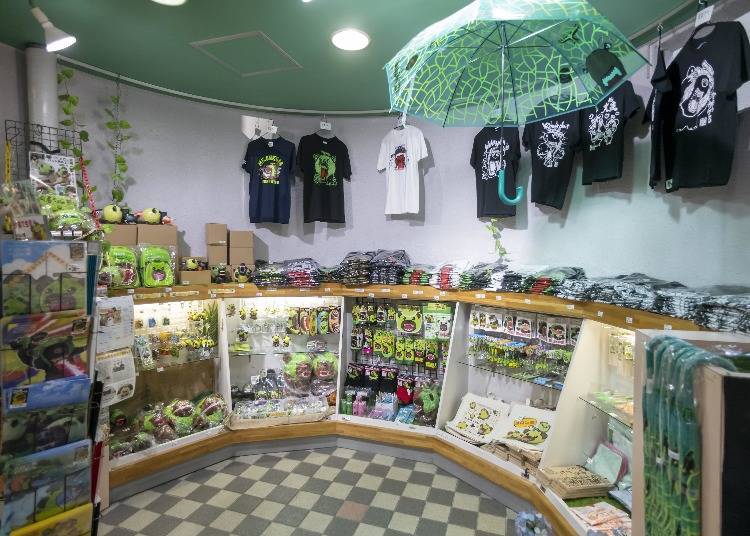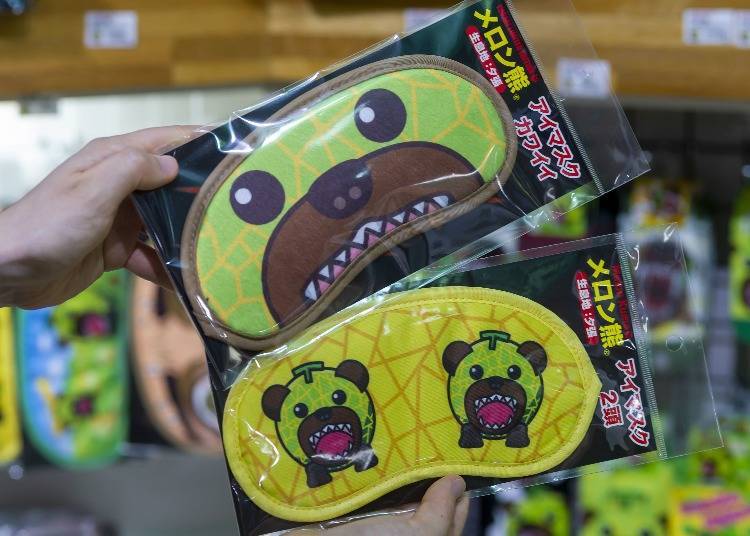 There are also sweets, juices, and ice cream to eat while driving across Hokkaido or back at your hotel. Keep in mind that you cannot take Yubari melons themselves out of Japan, but if you bring back sweets or juice made from Yubari melons you'll still be able to share the taste with your family and friends.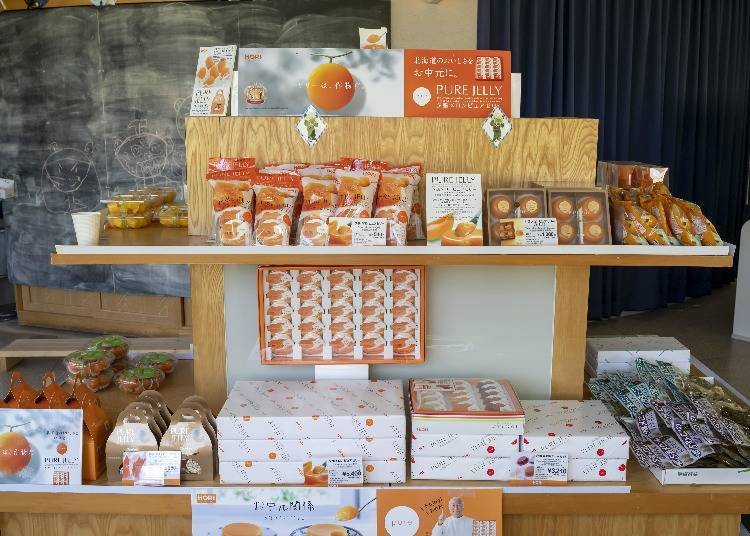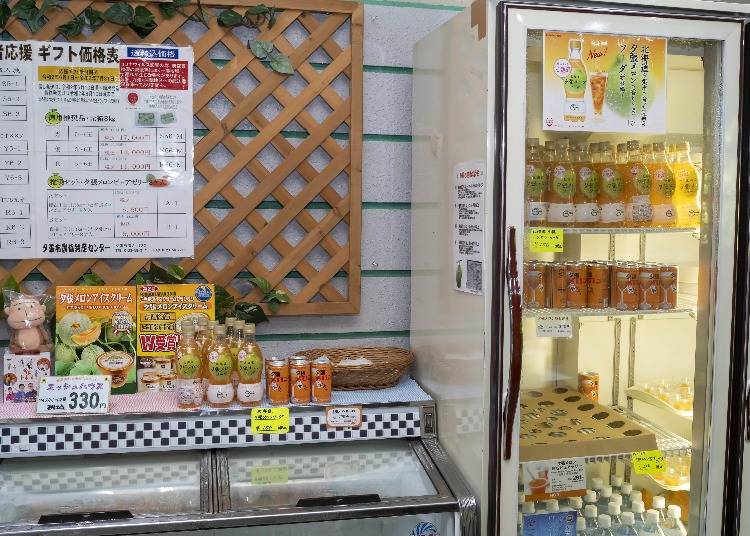 If you're thinking about taking a summer trip, why not add all-you-can-eat Yubari melons to your itinerary? Visit Melon Terrace for a delicious lunch and all the Yubari melon you can eat!

Melon Terrace closes in mid-August each year, so for more details about the 2021 schedule, please contact Next Yubari Halks Co., Ltd.
Yubari-shi Agricultural Cooperative Signature Product Center

夕張市農協銘産センター

Address

132 Takinoue, Yubari, Hokkaido 068-0756

Phone: 0123-58-2520 - Melon Terrace (only during business hours), 0123-57-7651 - Next Yubari Halks Co., Ltd., (call here for group reservations of 10 or more people)
Hours: 11:00 - 16:00 (last entry 15:00)
Price: Lunch buffet (including all-you-can-eat Yubari melon for 60 minutes) - Adults (junior high school students and above) 3,000 yen, elementary school students 2,100 yen, 3 to 6 years old 1,000 yen (tax included), children under 2 years old free
Seating: 120 seats (30 tables); reservations required for groups of 15 people or more
Text by: Minna no Kotobasha
* Information accurate as of August 2020
*This information is from the time of this article's publication.
*Prices and options mentioned are subject to change.
*Unless stated otherwise, all prices include tax.
Limited time offer: 10% discount coupons available now!