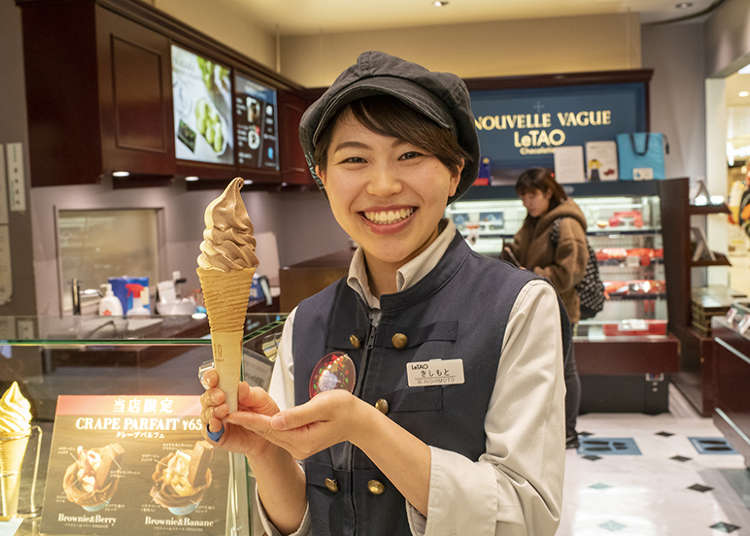 Hokkaido's LeTao confectioner is well known for its two-layer "Double Fromage" cheesecake, and has rapidly grown in popularity both in and outside of Japan. Originally a chocolatier, LeTao produces chocolates using special techniques and the finest ingredients from all over the world.

LeTao's Nouvelle Vague LeTao Chocolatier opened at New Chitose Airport in December 2016 and the main Nouvelle Vague store in Otaru followed in January 2019. Here are some of the delicious chocolates that attract tourists to the New Chitose shop.
Born from new technology and new ideas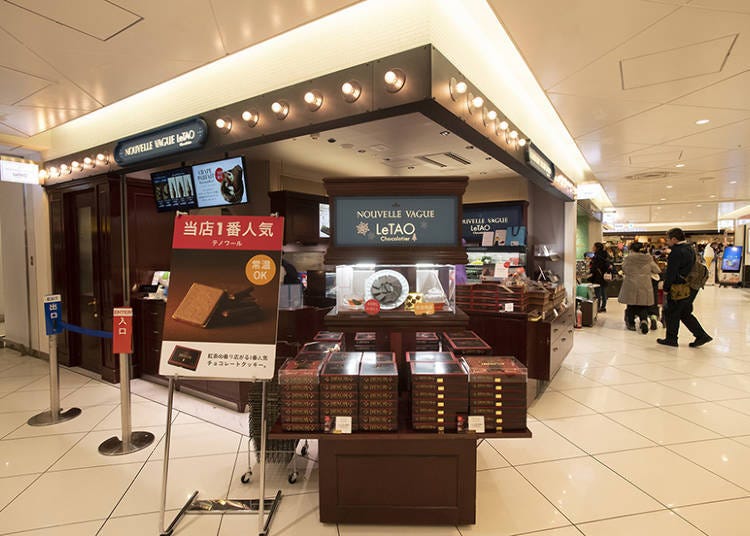 LeTao was founded in Otaru in 1998 with the opening of the first store at the city's Marchen Crossroads. The name "LeTao" has a clever double origin: an acronym created by the name of the first shop building – "La Tour Amitié Otaru" ("The amiable Tower of Otaru") – and the syllables of the town's name said in reverse – Ru-ta-o. LeTao, has become Hokkaido's leading confectionery maker, beloved not only by local citizens, but also by domestic and international tourists.

"Nouvelle Vague LeTao Chocolatier," was opened as a chocolate specialty shop to complement the signature Double Fromage cheesecake. "Nouvelle Vague" means "new wave" and was chosen with the intention of causing a "new wave" of sweets.

LeTao has a passion for unprecedented ideas, using unique ingredients and chocolate to create enjoyable new tastes like their "Thé Noir" cookies or soft serve ice cream that combines five kinds of cheese and chocolate that will have you thinking, "Hmm, I wonder what that tastes like?"
1. Thé Noir: Just one bite and you'll be hooked!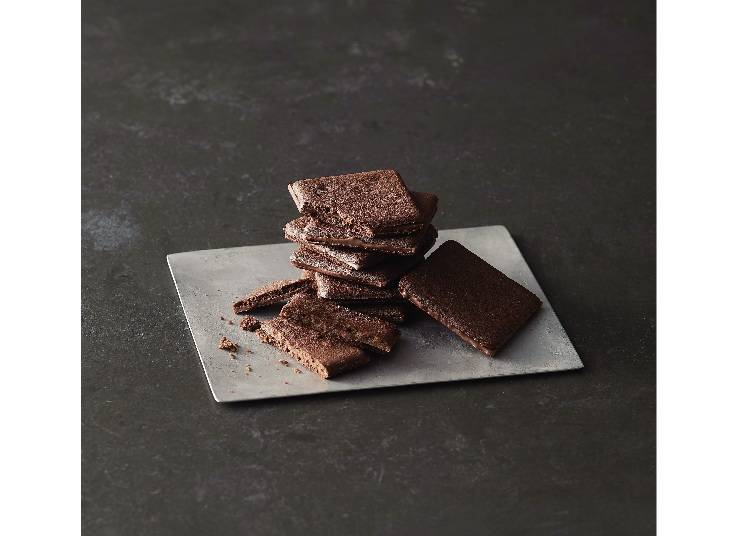 Thé Noir
One of LeTao's most popular products is Thé Noir. For the francophones among you, you might realise that means "Black tea"! Chocolate with a gorgeous Darjeeling scent is sandwiched between crispy cocoa cookies in an exquisite combination of chocolate flavor, tea aroma, and light cookie and smooth chocolate textures.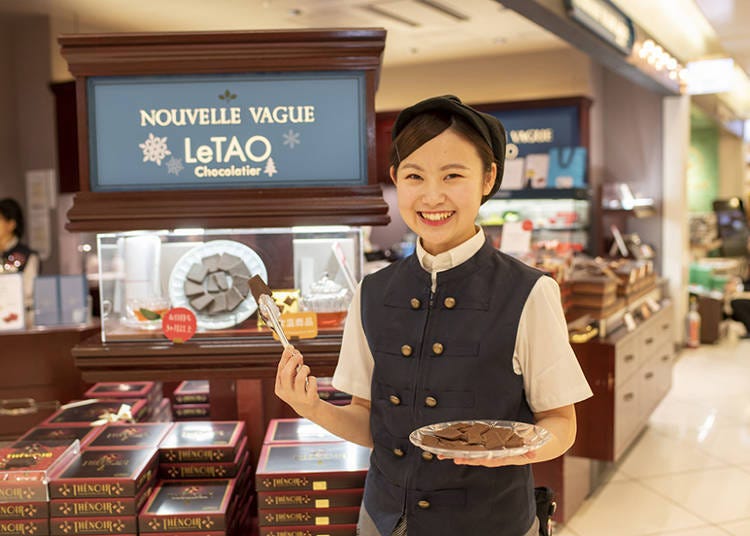 Tourists often stop by Nouvelle Vague only about LeTao's cheesecake. However, the shop offers free Thé Noir samples and customers often buy some of these delicious cookies after trying them. They make perfect souvenirs, since they are long-lasting and easy to carry.

Thé Noir is available in 10-piece (842yen), 20-piece (1,620 yen), 27-piece (2,160 yen), and 39-piece (3,078 yen) boxes.
2. Baton Gianduja: An exquisite encounter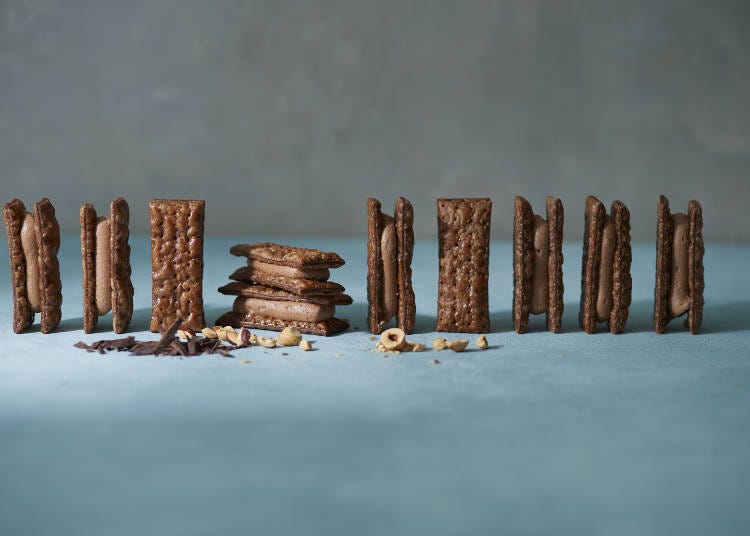 Baton Gianduja
The "Baton Gianduja" is a chocolate pie that sandwiches Gianduja cream made of hazelnut paste and couverture chocolate. The sweet cream mingles with the crisp savory, enhance the rich nutty flavor (4 pieces, 1,180 yen).
3. Le Cidre: the refreshing flavor of Yoichi apples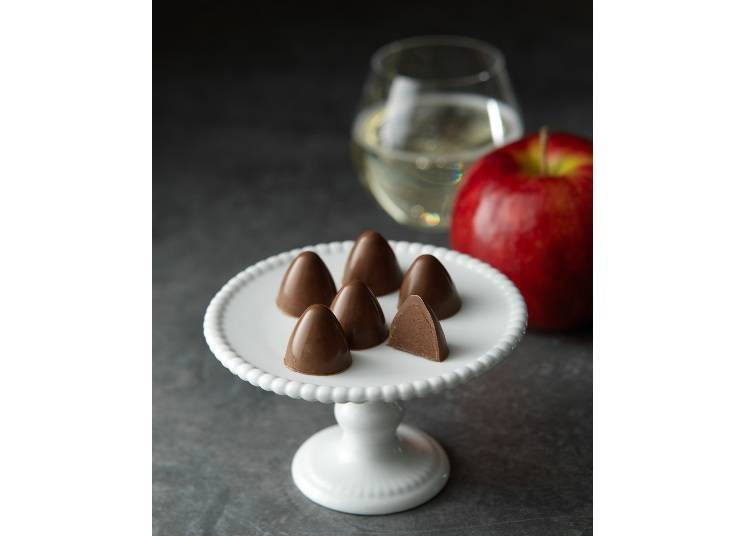 Le Cidre
LeTao also offers chocolate made from local Hokkaido ingredients.

"Le Cidre"uses apple cider from Yoichi, a town neighboring Otaru. Le Cidre features sweet cider ganache encased in chocolate, and as soon as you bite into it your mouth will be filled with refreshing apple. Le Cidre is a limited edition product only available at the Otaru and New Chitose Airport Nouvelle Vague shops.

Le Cidre must be refrigerated, and one-day cold packs are included, but it's recommended that you enjoy these chocolates while traveling or otherwise very soon after your purchase (12 pieces, 1,620 yen).
4. Adèle: A royal chocolate mousse cake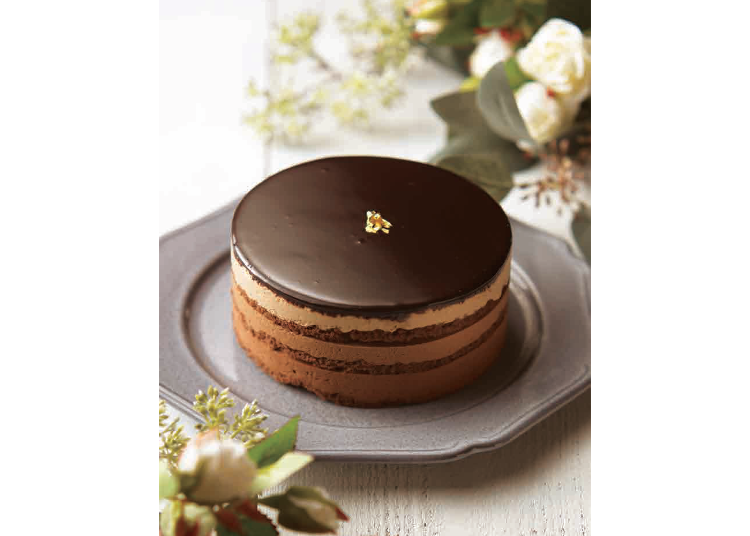 Adèle
The Nouvelle Vague exclusive "Adèle" is a chocolate cake featuring two types of milk chocolate mousse on top of a third, thicker layer of dark chocolate mousse. This egg-free treasure is topped with glossy chocolate icing and gold leaf, giving it the regal appeal you'd expect from a specialty shop, while the smooth texture and flavor embody the qualities LeTao values.

Despite its three generous layers, your fork will easily sink into this soft, rich dessert (2,160 yen). Adèle is a frozen cake and should be eaten within 5 to 6 hours – perfect for enjoying at your hotel.
5. Crème Glacée: Soft-serve ice cream growing in popularity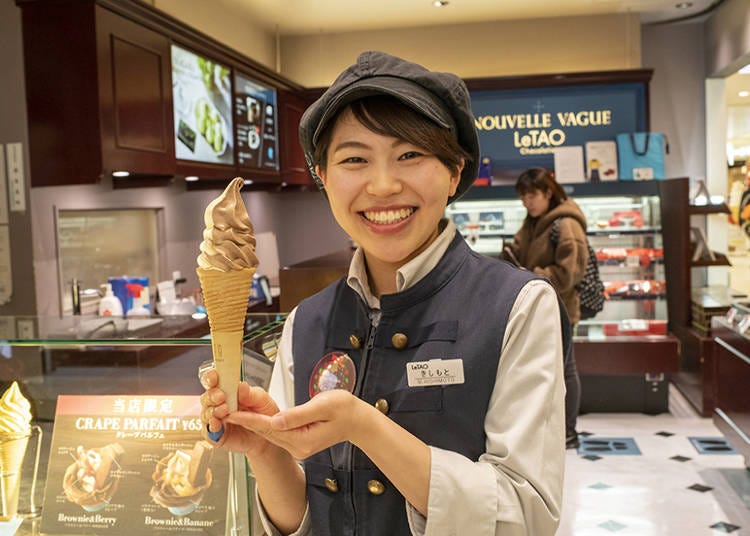 If you want a treat for immediate enjoyment while you're in the airport, Crème Glacée soft serve ice cream is perfect. There are three flavors: "Le Chocolat," five-cheese "Cinq Fromage, and a combination of the two called "Mariage Chocolat," all exclusive to Hokkaido's two Nouvelle Vague locations. New Chitose Airport shop manager, Misaki Kishimoto offered an excited recommendation, telling us "Be sure to have the Mariage Chocolat!" (420 yen)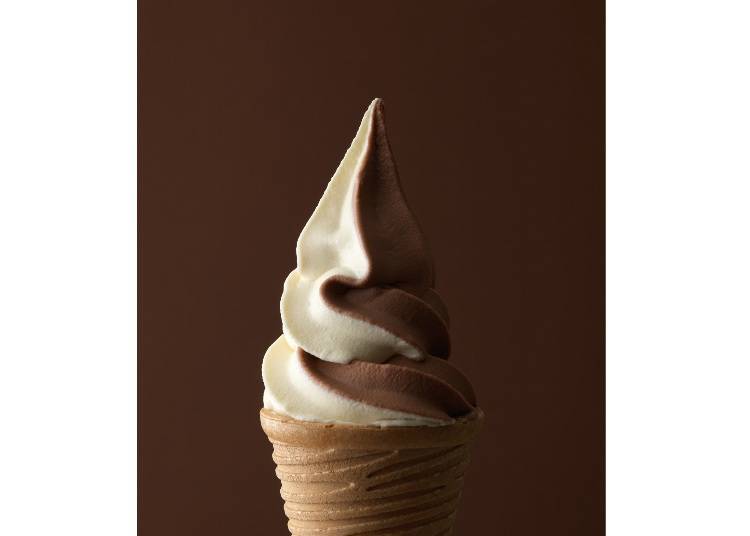 Crème Glacée
Le Chocolat achieves its rich flavor using Valrhona's "P125" chocolate, which contains the equivalent to 125% cacao, and LeTao's propriety fresh cream. Mariage Chocolat unites a refreshing cheese flavor with the rich of chocolate in delicious harmony.

The slightly sweet and finely textured cones were specially chosen hold Crème Glacée and one staff member mentioned that "I couldn't eat ice cream cones before, but now I absolutely love these ones!"
Check out LeTao for a taste of Hokkaido next time you fly!
Nouvelle Vague LeTao Chocolatier is a specialty chocolate shop that bring LeTao's commitment to finely crafted desserts and delicious sweets loved by patrons of all ages.

Prices are listed in both English and Chinese, staff members can speak English, Chinese, or Korean, and foreign language explanation cards provide descriptions of the products and tax exemption policies (Valid for overseas customers only; cakes and soft serve ice cream excluded).

The New Chitose Airport and Otaru Main Store continue to gain notoriety and Kishimoto-san adds, "I want many people to know more and more." Be sure to drop by the next time you're in New Chitose Airport!
* All prices include tax
Nouvelle Vague LeTao Chocolatier

ヌーベルバーグ ルタオ ショコラティエ

Address

New Chitose Airport Domestic Terminal Building 2F, Bibi, Chitose, Hokkaido, 066-0012

Phone Number

0123-25-3233

Hours: 8:00 - 20:00
Original in Japanese: Mika Hosokawa
Photography: Kazumasa Wakamatsu
Original Editing in Japanese: Minna no Kotobasha
*This information is from the time of this article's publication.
*Prices and options mentioned are subject to change.
*Unless stated otherwise, all prices include tax.
Search for International flights