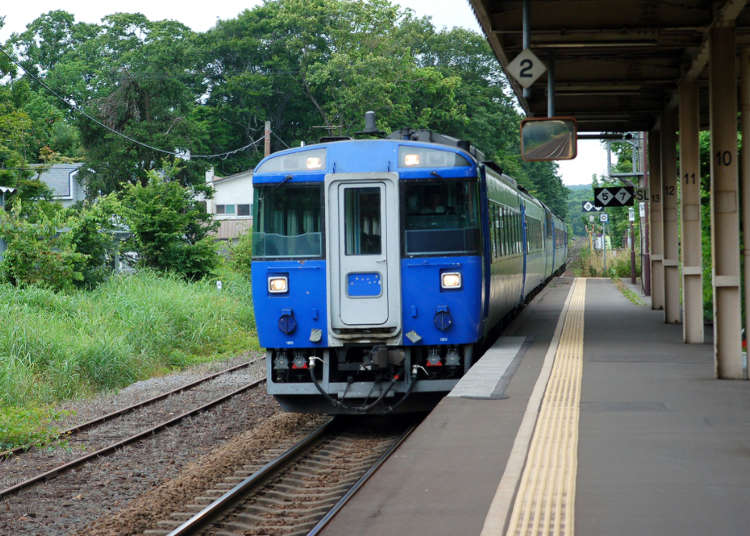 Train and bus lines are spread throughout Hokkaido. For people who can't drive or who aren't comfortable driving overseas, it is possible to use the train and bus to enjoy your trip.

Express trains based in Sapporo linking all major cities in Hokkaido and long-distance buses connecting city to city are comfortable and punctual. There are areas where each station has tour buses as well. Also, JR offers special plans worth checking in advance.
Tip 1: JR Lines--Comfortable and faster than buses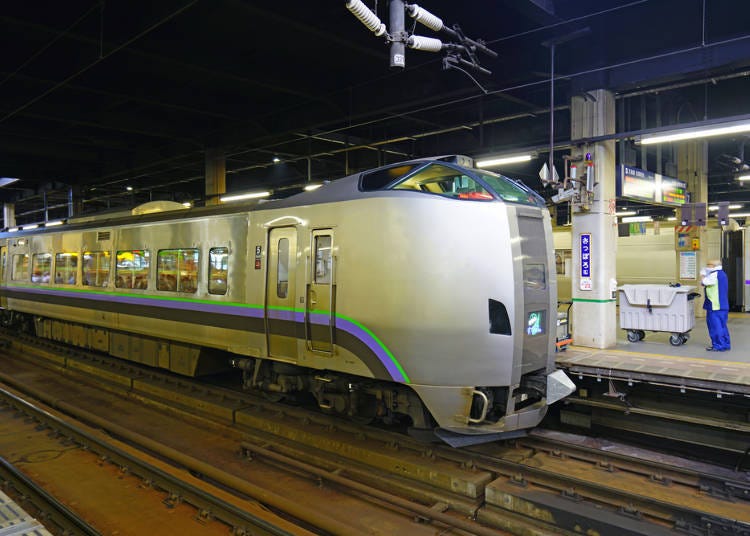 From Sapporo to Doto areas (east Hokkaido) such as Kushiro and Abashiri, and traveling to further locations such as Wakkanai and Hakodate, taking the JR Hokkaido express train is more convenient and faster than rental cars or busses.

There are few stops and the seats are wider, also you can enjoy the view on the way to your destination. There are also sales of Hokkaido ekiben (railway boxed meals) on the train.

However, express trains are limited in number and depart and arrive from Sapporo Station. (Note that from New Chitose Airport you will have to go to Sapporo once or transfer at Minami Chitose Station. Also from the main station, you will have to transfer to local lines, so make sure to check the departure times beforehand.)

Sapporo to Kushiro takes about 4 hours; Sapporo to Hakodate takes about 3 and a half hours. To purchase express train tickets, head to the station ticket office or reserve them in advance at the JR Hokkaido website.
Tip 2: Consider discount tickets for frequent use of trains!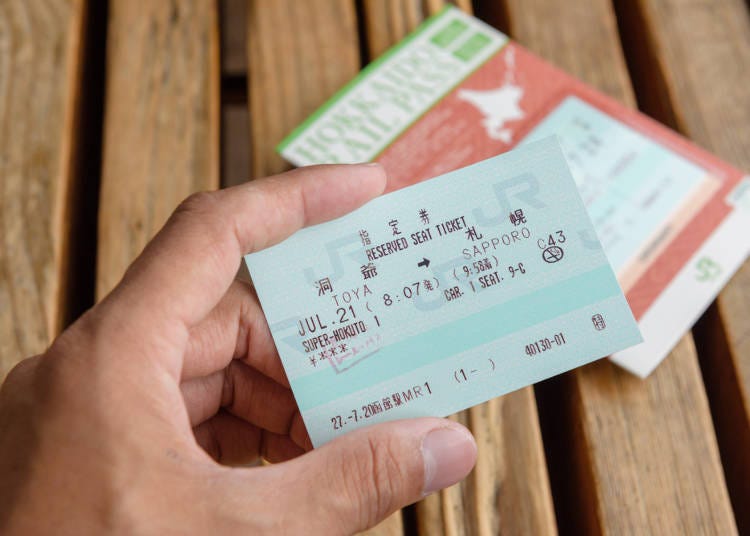 If you're planning on taking several trips by train during your stay, we recommend purchasing JR Hokkaido discount tickets - such as the JR Hokkaido Rail Pass. There are various tickets such as round trip discounts, coupon tickets, and "free tickets" (unlimited access).

It is a good idea to look over your travel plan and route and find the ticket that matches your needs. The validity period and terms of use will vary per ticket. To purchase these tickets, head to the JR Hokkaido ticket office or travel agency.
Tip 3: Covering the major sightseeing spots in Hokkaido, easy travel with intercity buses!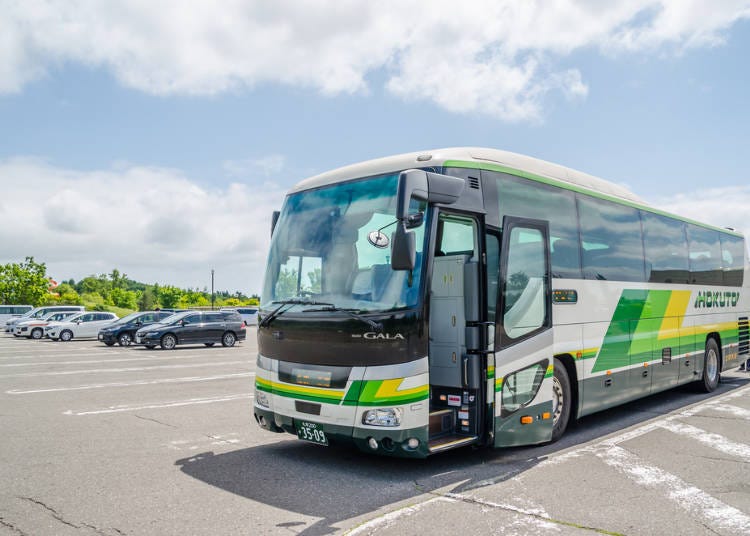 Bus companies such as the Hokkaido Chuo Bus operates long-distance buses connecting major cities. Travel times will be longer compared to express trains; however, the fares are generally lower.

Most buses are equipped with single-seat reclining chairs, toilets, TV, and free Wi-Fi (options may vary per bus).

Depending on the bus company, there are different amenities such as blankets, wet towels, and slippers.

Some convenient bus lines are the "Kosoku Furano-go" operating between Sapporo and Furano (taking 2 and a half hours) and the "Kosoku Hakodate-go" operating between Sapporo and Hakodate (taking 5 and a half hours).

Some long-distance buses require reservations, and they can be made at bus company websites or ticket offices at bus terminals.
Tip 4: Save even more using Hokkaido bus set tickets!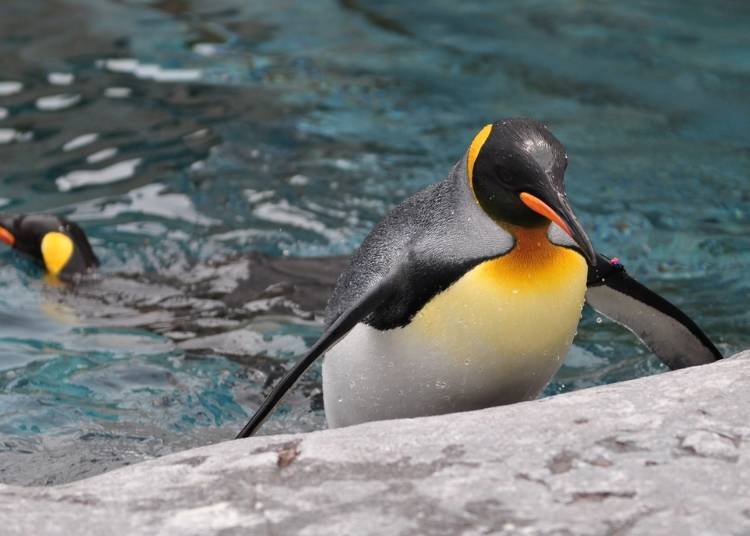 The bus set ticket offered by Hokkaido Chuo Bus is a discount bus ticket that combines round-trip bus tickets and sightseeing facility or lodging facility vouchers. Some tickets combine ferries and buses. Combos will vary depending on where you depart and in which season.

The set ticket from Sapporo to Asahiyama Zoo, including the entrance fee, is 4,700 yen for an adult. Purchasing a set ticket is 860 yen cheaper than buying tickets individually. Some set tickets require reservations. To purchase the set tickets, visit the bus terminal ticket office.
Tip 5: No car? No problem! Smooth sightseeing with a scheduled tour bus!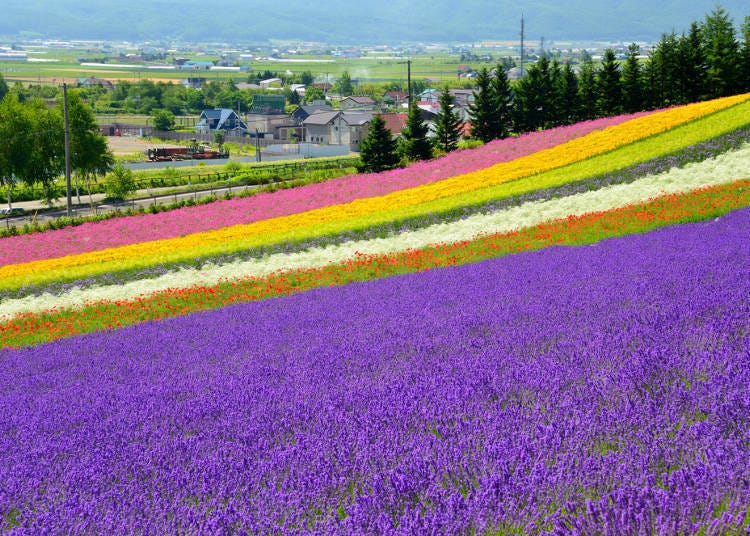 A convenient way to reach sightseeing spots far from stations or city areas without a car is taking a scheduled tour bus.

Bus companies in each area operate these busses, and there are different courses to choose from. Common courses will start at the bus terminal at stations, head to sightseeing spots and shopping areas, and return to the bus terminal.

There are various options such as half-day, full-day, and night view. Reservations can be made at bus company websites. Some tours have multilingual guides systems for English, Chinese and Korean.

Example: Summer tour departing from Sapporo Station bus terminal.
・Farm Tomita, Shikisai no Oka, Aoi Ike Blue Pond tour takes 10 hours and 30 minutes
・Asahiyama Zoo, Furano, and Biei tour takes 10 hours and 30 minutes
・Lake Shikotsu and Lake Toya tour takes 10 hours and 30 minutes

*Times and distances are approximate and for reference
*This information is from the time of this article's publication.
*Prices and options mentioned are subject to change.
*Unless stated otherwise, all prices include tax.