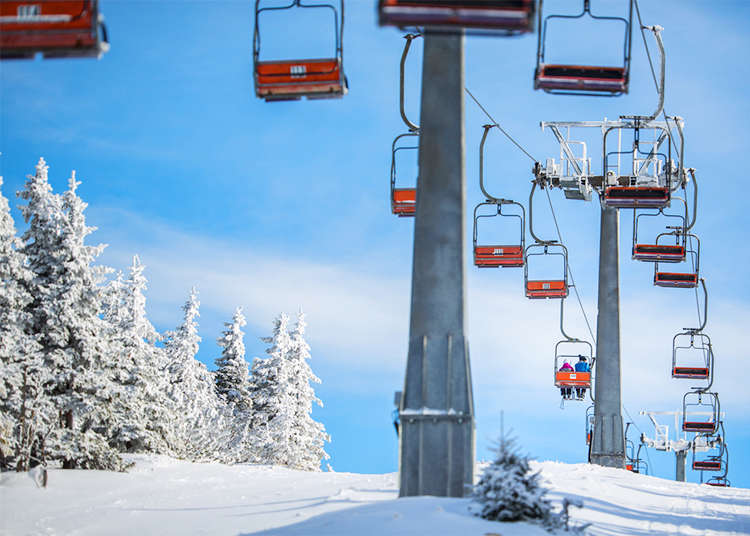 If you're a beginner to skiing in Japan, no worries! In Japan lift passes are easy to buy and easy to use.

Lifts are how you travel up the mountain to slide back down again. If you're new to skiing or snowboarding, it's best to practice on the easy slopes and in beginner areas before riding a lift.

You'll need a lift ticket to ride them, which you can buy at ticket counters. Please bear in mind that many ski resorts in Japan accept cash only, and only a few accept credit cards.
Japan lift passes come in different types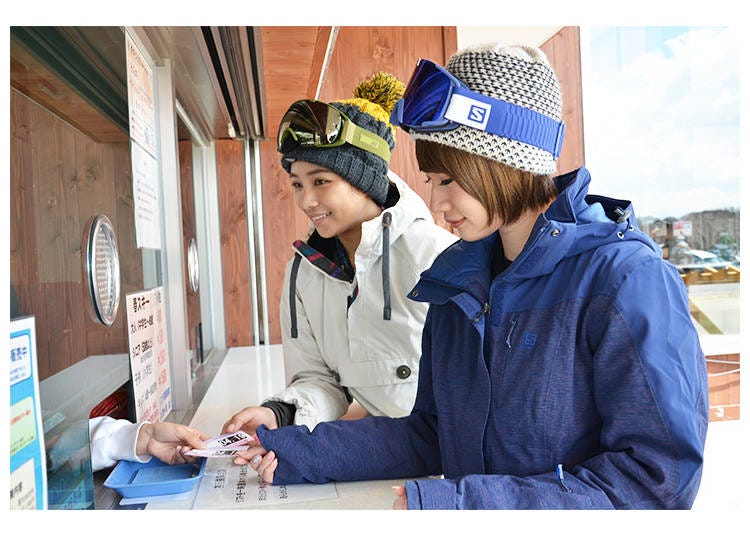 There are many types of lift tickets, such as one-day, half-day, single-use, and multiple-use tickets. A night ticket is required if using the lifts at night.

There may also be lift tickets available for designated areas or time zones, depending on the ski resort. Some tickets may offer discounts, such as pairing lift tickets and lunch. It's best to purchase tickets according to your plans.

One-day tickets let you use the lifts for the day until closing, while half-day tickets let you use the lifts for the morning or afternoon only. Multiple-use tickets allow you to go on lifts only for a designated number of times, but they may also be valid for the next time you visit the resort because they expire on the final day of the season.

A one-time ticket is recommended for beginners because it can take some time to go down a course just once.

How to choose tickets
Choose your Japan lift passes according to your plans. If you intend to ski or snowboard from morning to afternoon, choose the one-day ticket. Or if you plan to ski or snowboard for half a day and enjoy snow-playing or activities for the rest of the day, an AM or PM ticket is recommended.

A one-time ticket is good for beginners because it takes some time to go down a run just once. Multiple-use tickets may also be convenient to share with other members of your group. If you plan on skiing in Japan with kids, a multiple-use or half-day tickets may be best because they may get tired after a while.

A pass case is convenient
Prevent losing your ticket by putting it in a case instead of your pocket. Pass cases can be purchased in stores at ski resorts. A simple case may also be available at ticket counters. Ask the staff if they are available.
Using your Japan lift passes
Show your ticket to the staff in the lift's boarding area. You cannot go on the lift if the date or time zone isn't valid for your ticket.

If you purchased an IC pass, it will not need to be presented to staff, and you may pass through the gate in the lift boarding area by tapping the sensor with the pass. Even if the pass is in your pocket, it should still scan through.

Lift pass errors
If the IC ticket is too far from the sensor, the gate won't open. An error sign will also appear if coins, another IC card, or a smartphone is in the same pocket as the IC ticket, so try to keep them separated. Call out to a staff member if you can't pass through the gate.

Skiing and snowboarding in Japan is a unique experience that combines the fun of winter sports with savoring traditional hot spring culture. With the basics covered, check out our other guides on the topic!
Copy & Photos: Chiho Kuriyama. Editing by Pamela Drobig and Timothy Sullivan.
*This information is from the time of this article's publication.
*Prices and options mentioned are subject to change.
*Unless stated otherwise, all prices include tax.