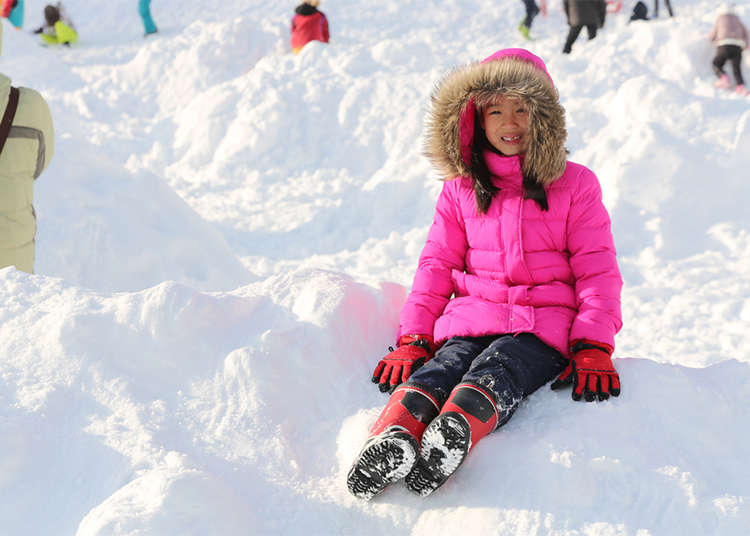 Winter is a great time not only for adults but especially for the little ones. Snowmen, sleds, and skiing and snowboarding are fun activities that make every holiday a special memory. Ski resorts in Japan have an extensive program for children of all ages, such as snow parks to play and sled in to actual lessons, but also daycare and indoor playgrounds.
Skiing and Snowboarding Lessons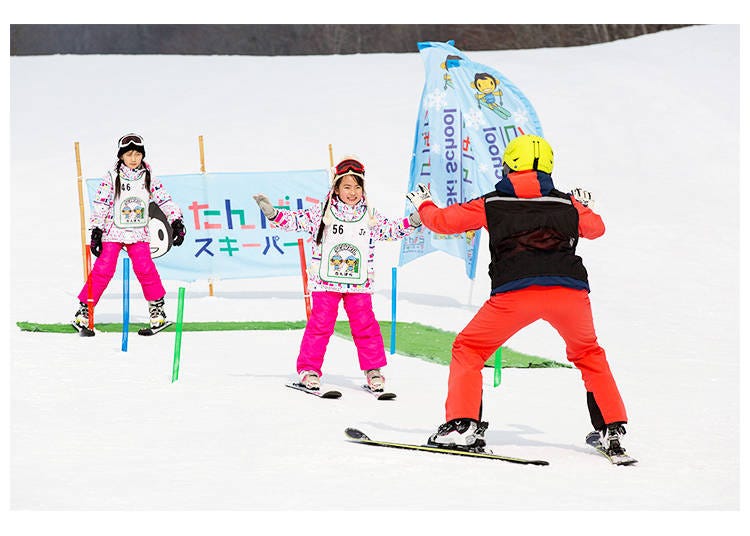 If your kids are keen on gliding over the snow themselves, a lot of resorts in Japan provide extensive options to let them do just that. Kids' lessons and ski schools usually have several classes divided by age and skill level, so learning and skiing are done in a group and this even more fun!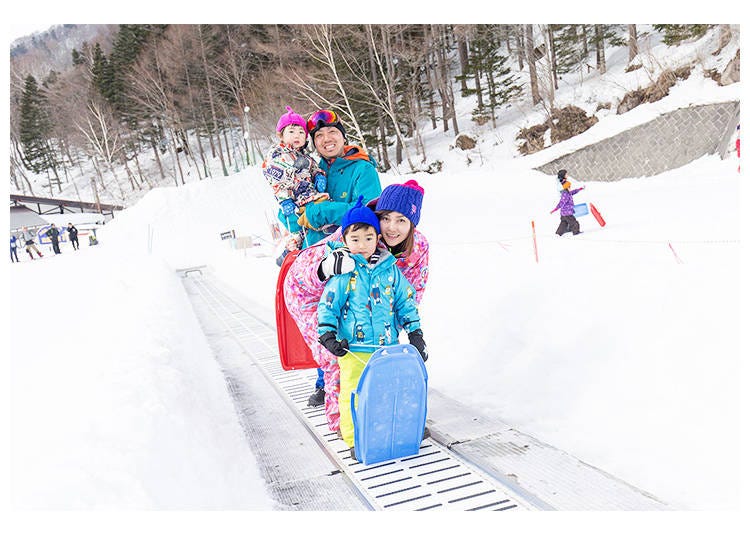 The kids' park is a special area at many resorts exclusively for children and families. Fenced off from the regular piste, kids can play in the snow to their heart's desire, use sleds and tubes to play, and some resorts even offer snow striders. Sometimes, there's even a fun snow lift that helps to ascend the gentle slope. At certain resorts, these kids' parks are entirely for free, while elsewhere they cost a small fee.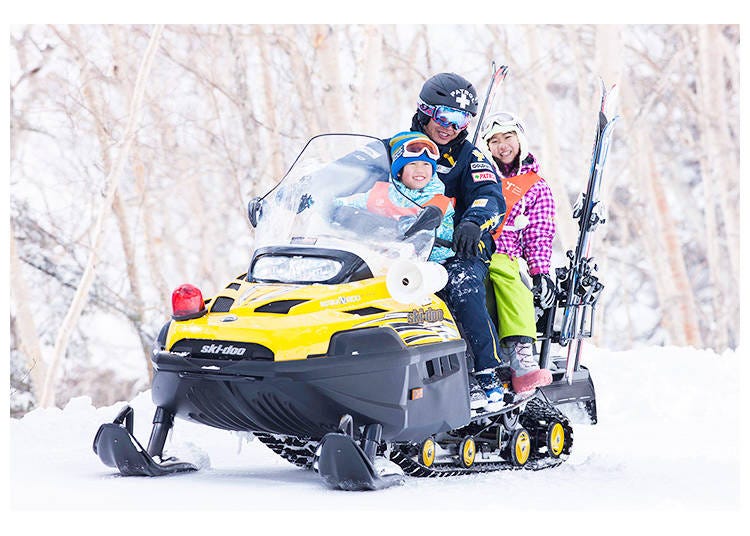 Sometimes, so-called activity programs can be booked for children who don't come along on the pistes. They usually include fun things such as a stroll through the wintery forest, playing in the snow, or even ride snowmobiles. It's a wonderful choice that offers a lot of things to do besides sledding and playing.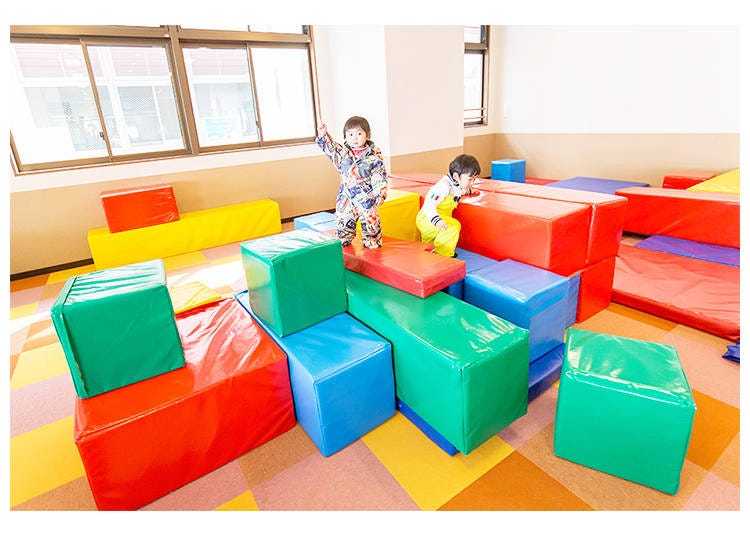 Some kids may be too small to be all day out in the snow altogether. For them, indoor playgrounds or at least play equipment is offered to still have a fun day full of adventures and excitement. They're also great for kids who want to take a break and want to warm up – they can just drop by for an hour or two! Oftentimes, film screenings and similar activities take place here as well.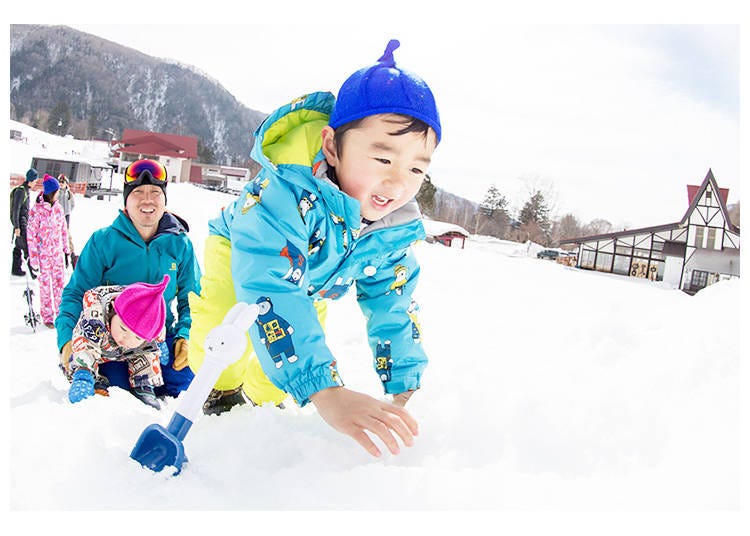 Certain resorts offer a childcare service that offers supervision and lots of fun for the little ones while their parents are on the pistes. This means playing with others, sledding, and all sorts of fun activities under the watchful eye of professional staff.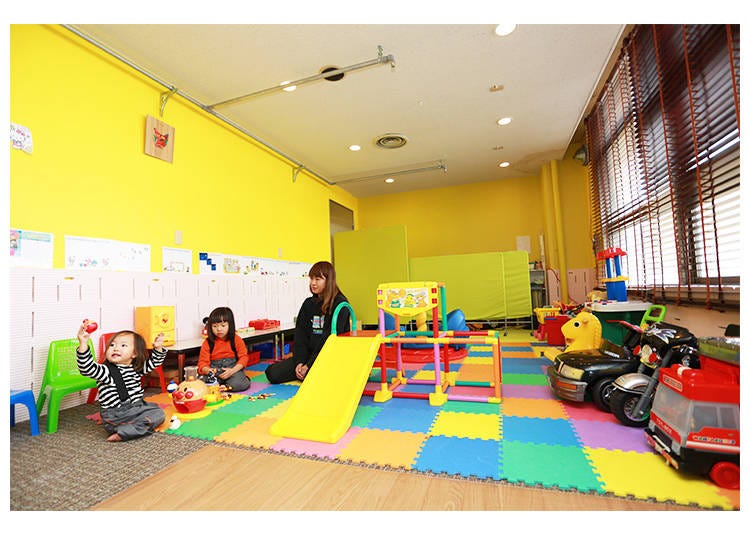 Similar to these services are daycare centers. Toddlers and very young children will love the activities provided by the full-time staff, such as picture book readings, play time, and much more. Sometimes, playing in the snow is part of it, sometimes it's entirely indoors. Even lunch may be an option. Keep in mind, however, that daycare centers usually require booking in advance.
Skiing and snowboarding in Japan is a unique experience that combines the fun of winter sports with savoring traditional hot spring culture. With the basics covered, check out our other guides on the topic!
Copy: Chiho Kuriyama. Editing by Pamela Drobig and Timothy Sullivan.
*This information is from the time of this article's publication.
*Prices and options mentioned are subject to change.
*Unless stated otherwise, all prices include tax.