Otaru is one of Hokkaido's leading tourist destinations. Once a prosperous economic center, the city retains the character of those days in its large buildings, warehouses, and canals. As a developed port city and an excellent fishing ground, there are also numerous markets selling fresh seafood throughout the city.

Here are one local writer's top ten recommendations for enjoying Otaru.
1. Otaru Canal's "secret" North Canal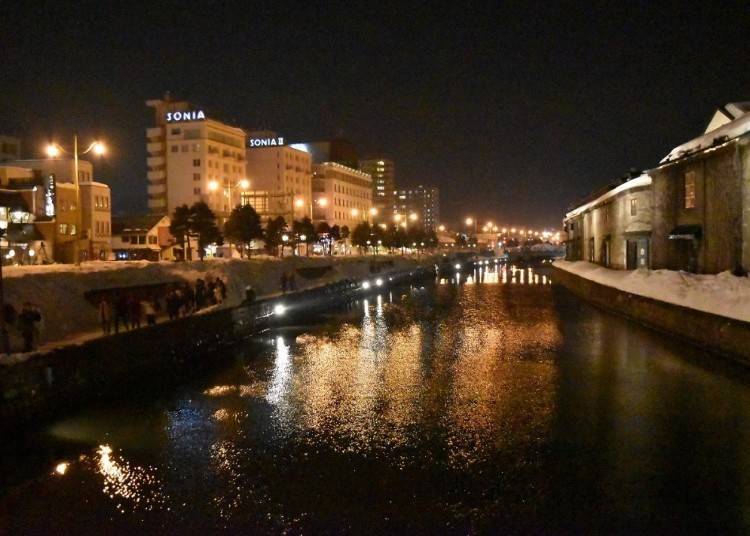 Otaru Canal, symbolic of Otaru tourism
Otaru Canal is a trendy spot for tourists. When it "finished its role as a canal," plans were made to fill the waterway. However, in the 1980s, after a long controversy, some of the land was reclaimed and roads, walking paths, and townscapes were constructed, creating the canal's well-known present-day appearance.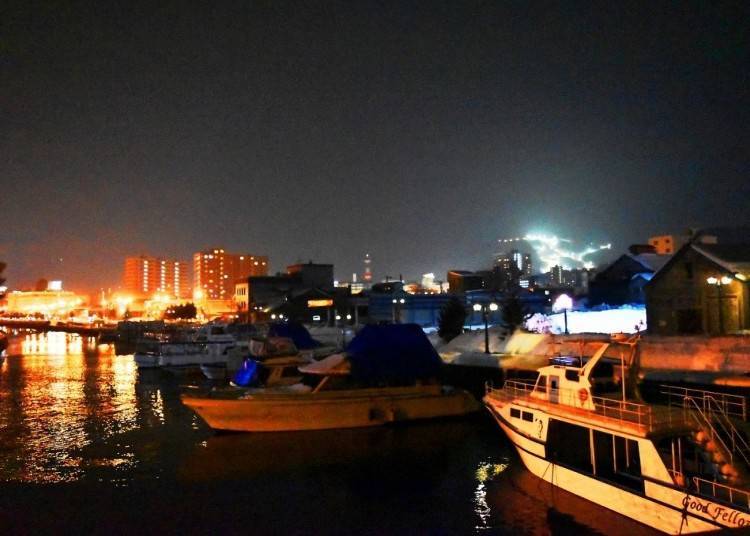 Night view of the North Canal and the illuminated ski slopes
At Asakusabashi Gaien, the park that's one of Otaru's main tourist sites, many people stop to take souvenir photos or ride rickshaws. If you want a quieter view of the canal, head north. The 40m section, commonly known as the "North Canal," still feels like days past when the canal was still in use. Many of these warehouses now hold fashionable restaurants, creating a calm atmosphere. Otaru's ski slopes are illuminated from December to March, adding to the fantastic night view. Be sure to stop by the "secret" North Canal.
2. Enjoy Otaru Maritime Cruise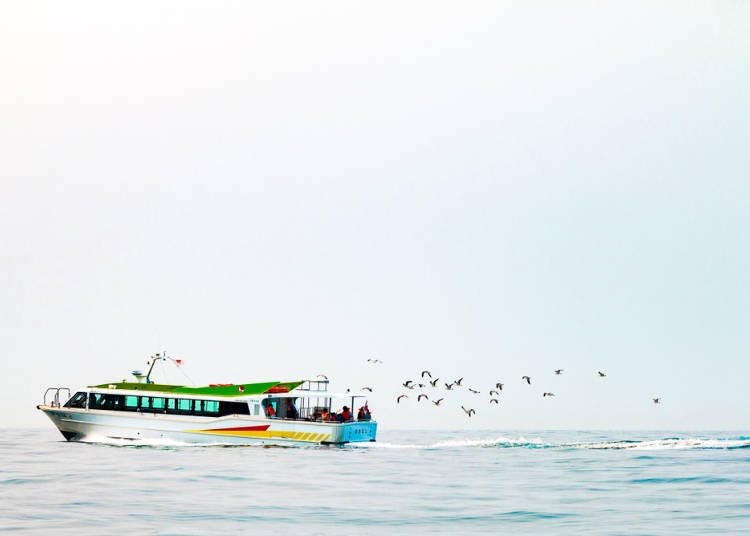 The area around Otaru has a beautiful coastline, and some scenery can only be seen from the water. When the weather is nice, Otamoi Tours offers a scenic view of the seaside cliffs. There are four tour courses, ranging from the 90-minute "A Course" to the 40-minute "D Course," offering flexibility according to your schedule and budget.

In addition to sightseeing boats, Hokkaido's only "yakatabune" (dinner cruise boats) traverse the bay. Both types of cruises operate from late April to mid-October, but check the official websites when planning your trip for important information.
小樽海上観光船

Address

4-4, Minatomachi, Otaru Shi, Hokkaido, 047-0007, Japan

Phone Number

0134-29-3131

Hours: 9:00 - 17:00 (April - October), sightseeing vessels in operation seven days a week
Fee: Depends on the tour course
3. Fun shows at the Otaru Aquarium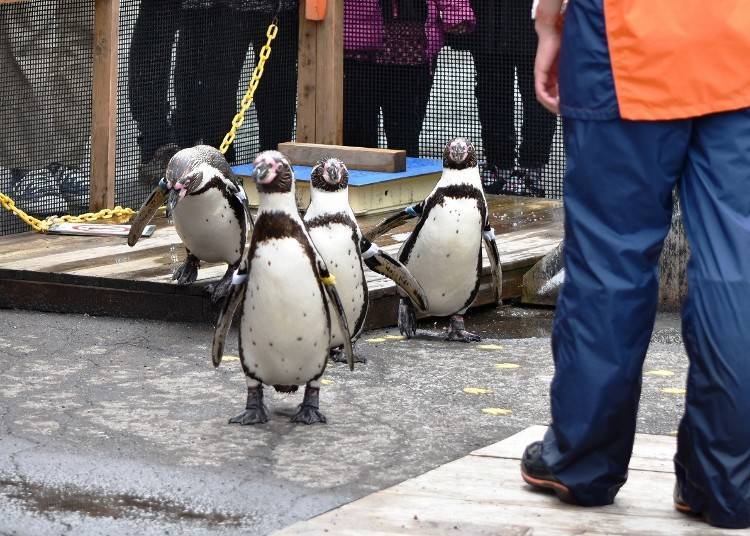 The Otaru Aquarium has a variety of shows, and animal exhibitions, including the aquatic stadium's dolphin jumping and sea lion shows and the walrus aquarium, where 1-ton males splash water around. The penguin show is the highlight, with laughter-inducing birds "too free to follow the zookeeper's instructions."

The outdoor sea park utilizes a natural cove, and when the surf is strong, wild sea lions and harbor seals evacuate the coast, but the show animals are cared for within the aquarium.
Address

3-303, Shukutsu, Otaru-shi, Hokkaido, 047-0047
View Map

Nearest Station

Otaru Station (Hakodate Main Line)
25 minutes by bus


Phone Number

0134-33-1400
4. Otaru Sushiya Dori: Where sushi restaurants line the street
Otaru has excellent fishing, and around 200m from the Otaru Canal is an area full of long-established restaurants called "Otaru Sushiya Dori" (Otaru Sushi Restaurant Street).

Some top recommendations include "shako" (mantis shrimp) and "hakkaku" (tokubire, or sailfin poacher), which are in season in winter. Shrimp, often boiled in Honshu, is served fresh in Otaru. There are always delicious seasonal menu items, so be sure to ask for recommendations when ordering.
Otaru Sushi Restaurant Street

小樽寿司屋通り

Address

Shinonomecho, Otaru Shi, Hokkaido, 047-0024, Japan
5. Reasonably priced seafood at Otaru Poseidon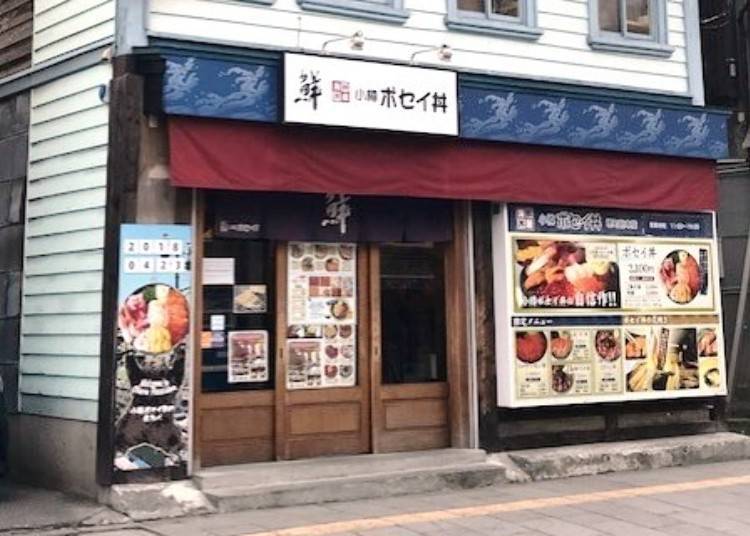 Located in a renovated historic building (Photo courtesy of Otaru Poseidon)
If you want to enjoy seafood or roast chicken rice bowls at a reasonable price, try Otaru Poseidon. Popular with local customers, the shop prides itself on taste, price, and being unique to Otaru. With a kids' room, it's ideal for families.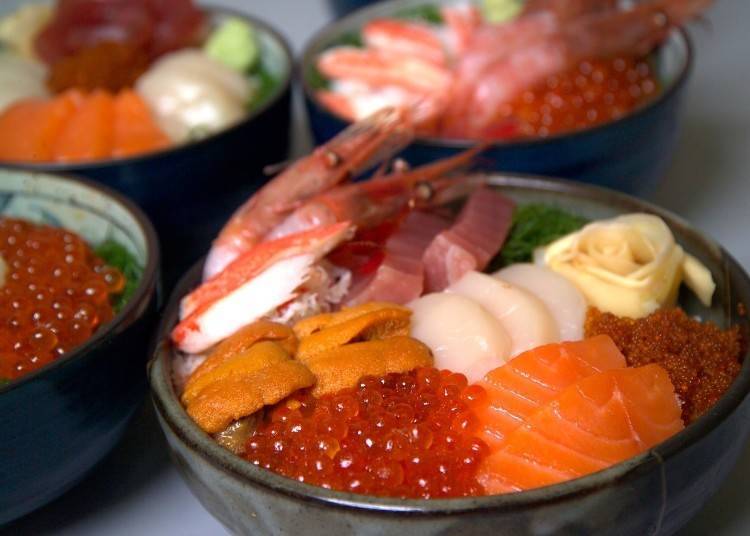 A treat for the eyes and the stomach! (Photo courtesy of Otaru Poseidon)
The most popular Poseidon dish is a gorgeous bowl of various seafood, including tuna, sea urchin, shrimp, salmon, etc. (2,200 yen, excluding tax). Seasonal ingredients are carefully prepared in a secret sauce on the fireside grill. Poseidon also serves a limited number of "one-coin" rice bowls (500 yen, excluding tax), which make for an attractive budget meal.
小樽ポセイ丼

Address

4-9, Sakaimachi, Otaru Shi, Hokkaido, 047-0027, Japan

Phone Number

0134-61-1478

Hours: 11:00 - 21:00 (last order, 20:15), open daily
6. Hokkaido Railway history at the Otaru Museum
ArtNat / Shutterstock.com
Because the railway opened in 1882 and ran from Temiya (Otaru City) to Horonai (Mikasa City), Otaru is called "the birthplace of the Hokkaido Railway." The Otaru Museum displays many steam locomotives imported from the United States during Hokkaido's pioneer era.

The "Iron Horse" locomotive, manufactured in the US in 1909, travels back and forth across 400m of the museum grounds. Other vehicles that can be used will entertain railroad fans and casual visitors alike.
Address

1-3-6, Temiya, Otaru-shi, Hokkaido, 047-0041
View Map

Nearest Station

Otaru Station (Hakodate Main Line)


Phone Number

0134-33-2523
7. Treat your tastebuds to the original flavor of Otaru Beer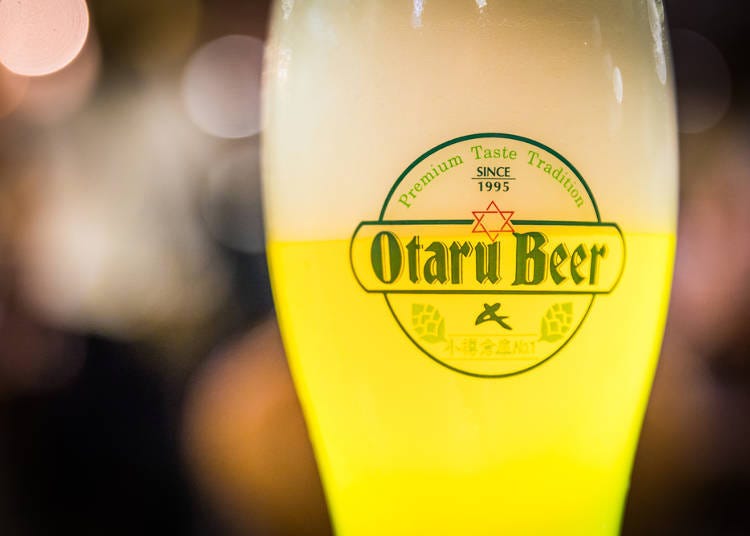 Faer Out / Shutterstock.com
Otaru Beer is an additive-free organic beer that complies with German manufacturing methods, and bears the slogan "Like No Other" Otaru Beer Otaru Warehouse No.1, along the canal, houses a pub that serves the basic Pilsner, Dunkel, and Weiss varieties as well as limited edition seasonal beers. The pub is the perfect place to enjoy fresh beer and dishes made with local ingredients.
Address

5-4, Minatomachi, Otaru-shi, Hokkaido, 047-0007
View Map

Nearest Station

Otaru Station (Hakodate Main Line)


Phone Number

0134-21-2323
8. Taste Ainu sake at Tanaka Sake Brewery Kikkogura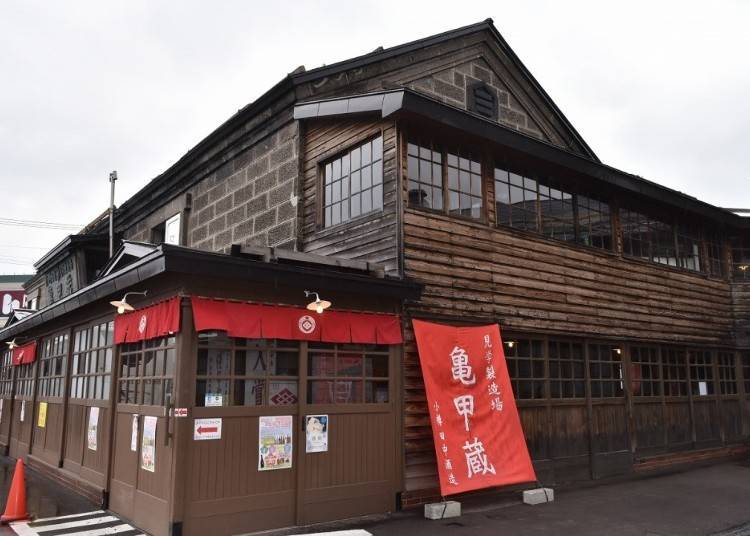 A historic brewery founded in 1899
Tanaka Sake Brewery has a history spanning more than 120 years. In 1989, the factory, "Kikkogura," was renovated so tourists could see the brewing process as well adding a tasting and purchasing area. The sake lineup is expansive, but you should definitely try "Kamuitonoto," which is a reproduction of the sake Hokkaido's indigenous Ainu people offered to their gods.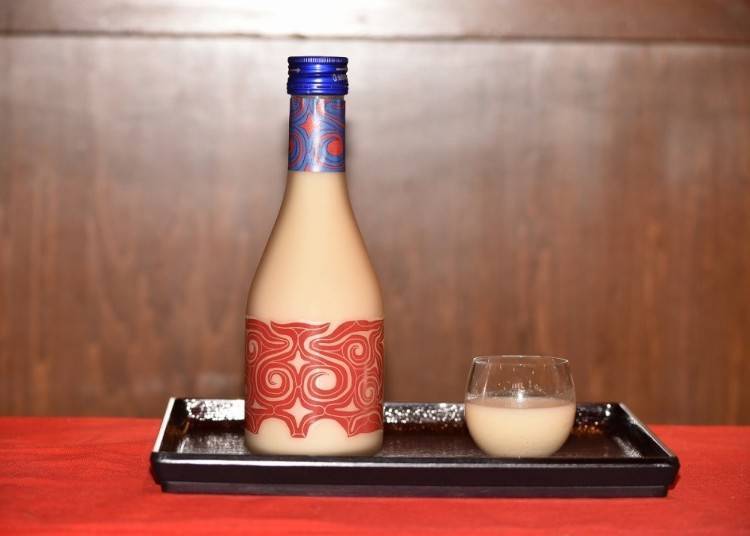 Unique cloudy, white liquor
Kamuitonoto is made from domestic rice bran and Hokkaido rice malt. Saccharified rice malt is added to give it a unique acidity and natural sweetness, resulting in its distinct flavor. Samples are available at Tanaka Sake Brewery and you'll be amazed by the taste.
Tanaka Sake Brewing Kikkogura Brewery

田中酒造 亀甲蔵

Address

2-2, Nobukacho, Otaru, Hokkaido, 047-0016

Phone Number

0134-21-2390

Hours: 9:00 -18:00, open daily
9. Well-known ramen and yakiniku "Kaizokusen"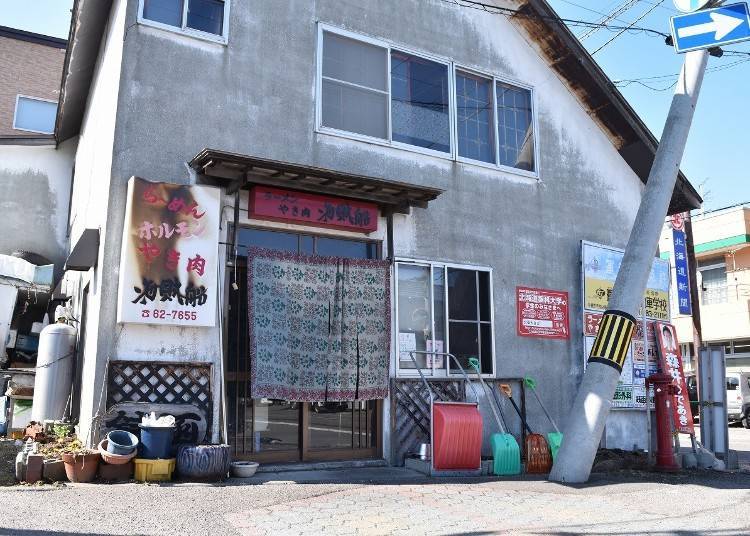 A 1-minute walk from Zenibako Station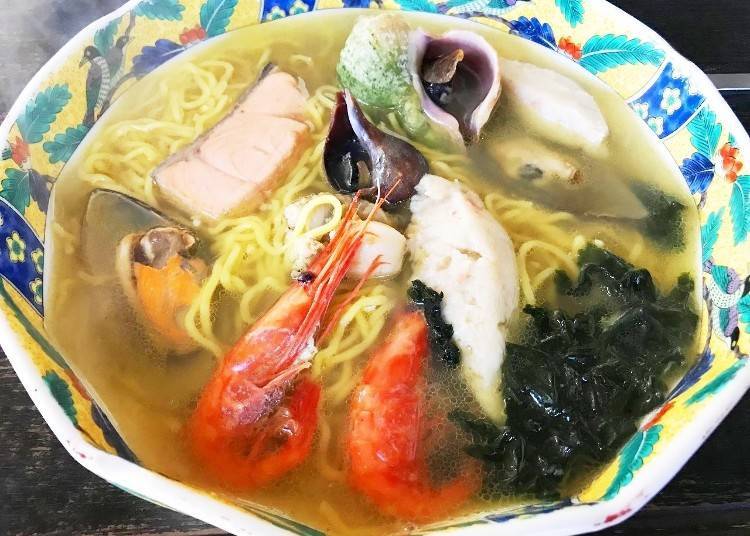 The bounty of the sea
If you want to try a shop off the beaten path, head to Kaizokusen ("Pirate Ship"). Located in front of Zenibako Station, between Otaru and Sapporo, it's a popular local hangout.

The "Pirate Ramen" (850 yen including tax) is a massive bowl of mixed seafood, including whelks, shrimp, salmon, scallops, mussels, and seaweed. A friendly couple runs the shop, and a casual conversation will make your trip even more memorable.
海賊船

Address

2-4, Zenibako, Otaru, Hokkaido, 047-0261

Phone Number

0134-62-7655

Hours: 11:30 - 13:30, 17:30 - 21:00; closed Sundays
10. Find your favorite melody at the Otaru Music Box Museum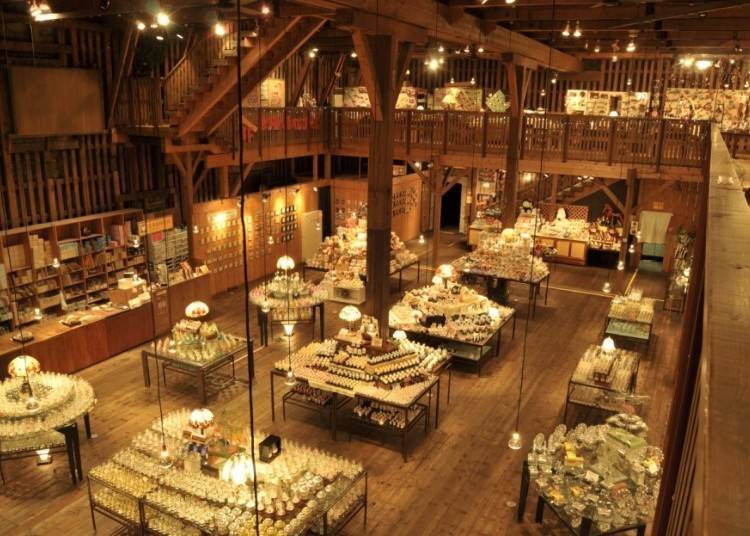 Photo courtesy of Otaru Music Box Museum
If you're looking for souvenirs, why not head to the Otaru Music Box Museum? The gift shop is lined with unique music boxes, many of which are rare, limited edition pieces only available there. Music boxes that play hit Japanese songs are sold at a reasonable price and make delightful souvenirs. You can also make your own original music box in the "Handmade Experience, Youkobo."
Address

4-1, Sumiyoshicho, Otaru-shi, Hokkaido, 047-0015
View Map

Nearest Station

Minami-Otaru Station (Hakodate Main Line)


Phone Number

0134-22-1108
More than a day trip! Take plenty of time to feel the splendor of Otaru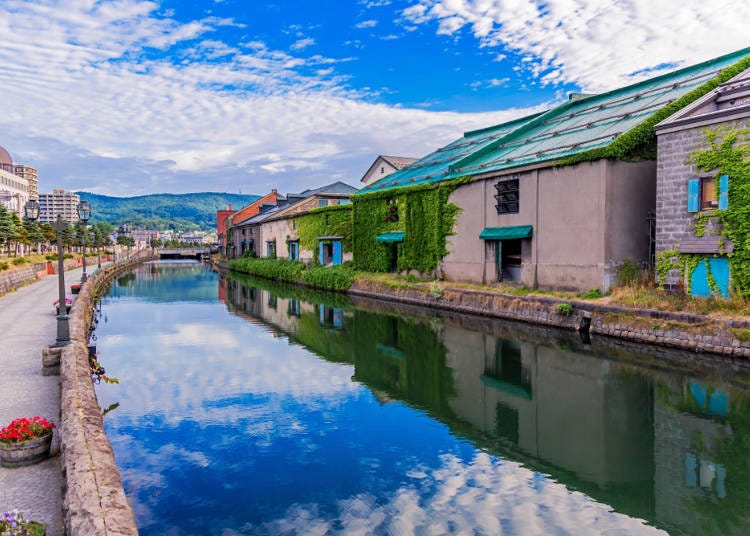 Otaru combines history and modernity with its renovated warehouses now the sites of state-of-the-art stores where you can try your hand at glass making. In addition to fresh fish, there are other local dishes to try like kamaboko, half-fried chicken, and ankake yakisoba. A day trip won't be enough to see and do it all, so plan to stay for a few days and nights!

Text by:Masakazu
*This information is from the time of this article's publication.
*Prices and options mentioned are subject to change.
*Unless stated otherwise, all prices include tax.
Limited time offer: 10% discount coupons available now!