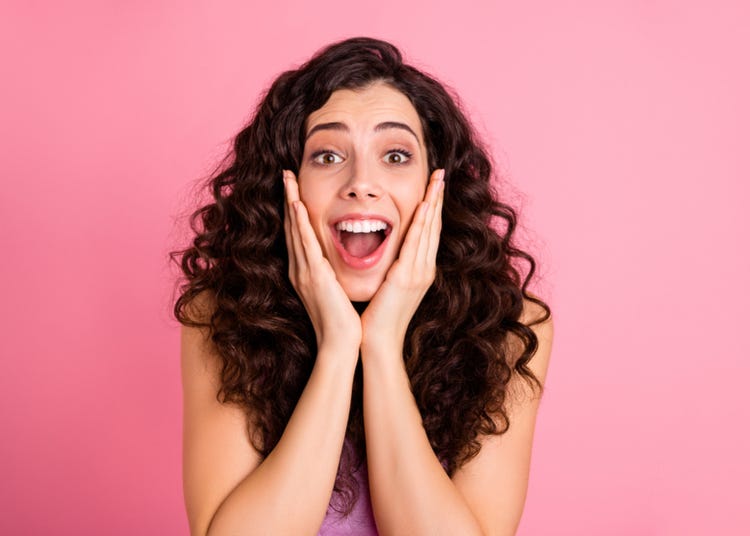 When planning your itinerary, inevitably you'll wonder what to eat in Hokkaido. From "Very delicious!" to "This is a bit different," Hokkaido is a treasure trove of unique food, known for its seafood, fruits, vegetables, dairy products, and other fresh farm produce.

These culinary delights attract tourists from all over the world, so we asked tourists from abroad to share what are the must-eat foods in Hokkaido.

*The following are the personal impressions of those interviewed.
'So different to Chinese ramen!' The unique evolution of Hokkaido ramen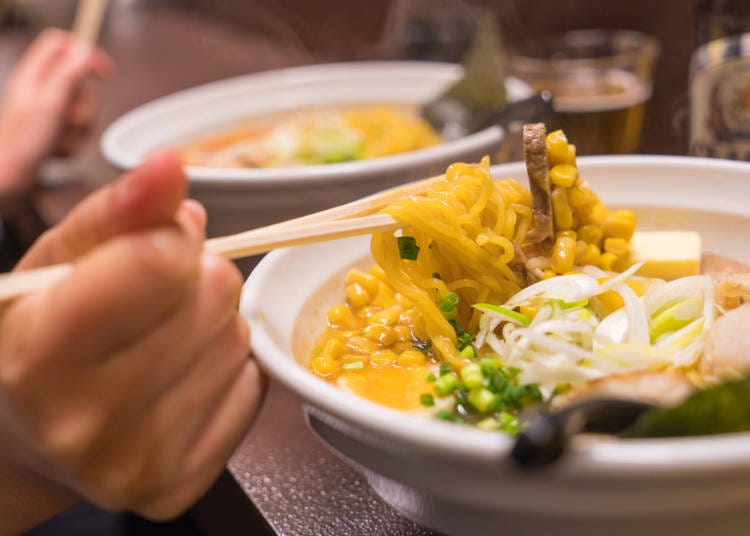 A Chinese man commenting on Hokkaido ramen said, "Japanese people sometimes call ramen 'Chinese noodles,' but normal Chinese noodles have a texture similar to udon noodles and are completely different from ramen. Hokkaido's ramen has a wide variety of flavors and tastes differ depending on the shop and region, so you'll never get tired of eating it. Hokkaido ramen shops have also expanded into China as 'Japanese-style ramen,' but home-cooked ramen is exceptional - especially during cold winters, when it warms your body and soul and makes you happy."

Ramen is popular all over the world but seems to be especially sought after by Chinese and Taiwanese tourists. Perhaps that's due to its Chinese origin. In Hokkaido, Sapporo, Hakodate, and Asahikawa varieties are renowned, and eating delicious ramen is the main event for many sightseers.

Recently, the growth of the ramen scene has continued with "evolution-type ramen," which uses unique ingredients and cooking methods, and extra-large servings gaining popularity. The ramen "battlefield" is about to heat up even more! Ramen should definitely be on your list of what to eat in Hokkaido.
'Full of local cuisine!' Trying Hokkaido's "ekiben"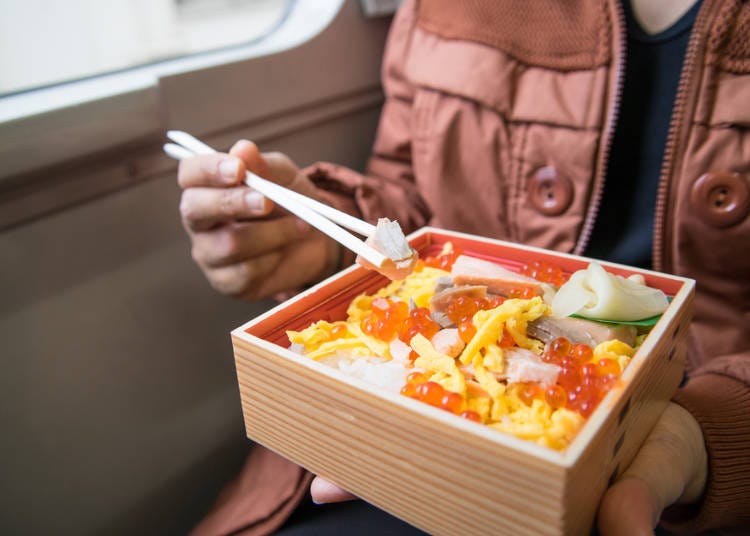 "I often travel in Hokkaido for work, and I look forward to eating an 'ekiben' on the train," said one man from Thailand. "I think it's only in Japan that you can buy a local food bento (lunchbox) at the station. I like the Hokkaido seafood ekiben in Kushiro and Hakodate, and the Obihiro pork bowl is also delicious. It's a shame that I can't buy ekiben or beer in the train carriage because on-board sales have stopped in recent years."

Ekiben, or "station lunchboxes" like those found in Japan do seem to be a rarity around the world, and tourists are often surprised by the variety and great taste of lunchbox meals. Hokkaido ekiben are exceptional, and beyond the taste and color, their designs are eye-catching.

Tomakomai Station's salmon sushi bento is wrapped in paper that features illustrations made by a local manga artist, and Sapporo Station even sells an ekiben shaped like the Hokkaido Shinkansen that will have service to Sapporo in the future. It's almost a waste to throw them away! When you're thinking of what to eat in Hokkaido and want variety, be sure to give ekiben a go.
'Sold unattended?!' Hokkaido's fresh vegetables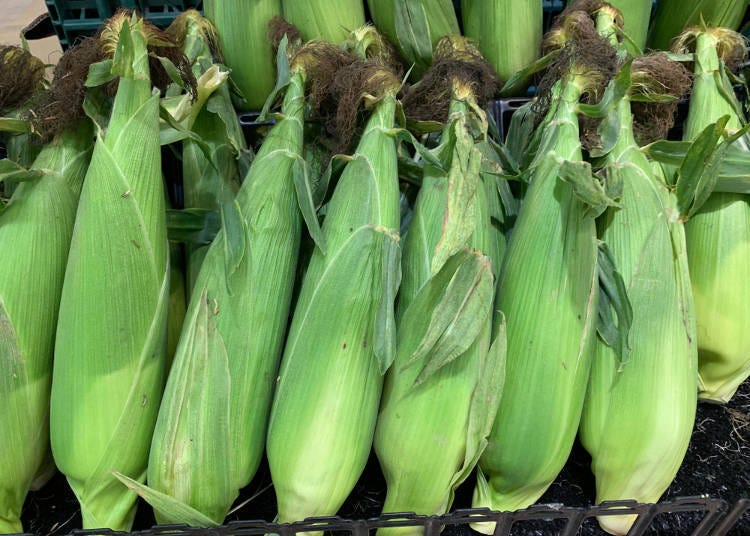 A Russian man mentioned, "When I was driving through a town at the foot of Mt. Yotei, I was surprised to see an unmanned roadside vegetable stand. I can't imagine selling anything on the premise that no one would steal. If you did the same thing in other countries, the products and money would be stolen in an instant, and I wonder if this system would work even in Tokyo or Sapporo. The vegetables were cheap, fresh and delicious."

In the "unmanned direct sales system," farmers leave fresh vegetables and fruits in stands and the purchaser puts a specified amount of money in a box. In some countries, even large vending machines are stolen, so the idea of unmanned sales might come as something of a shock. The honest character of Hokkaido residents should be praised!
'Grilled in front of you!' Delicious robatayaki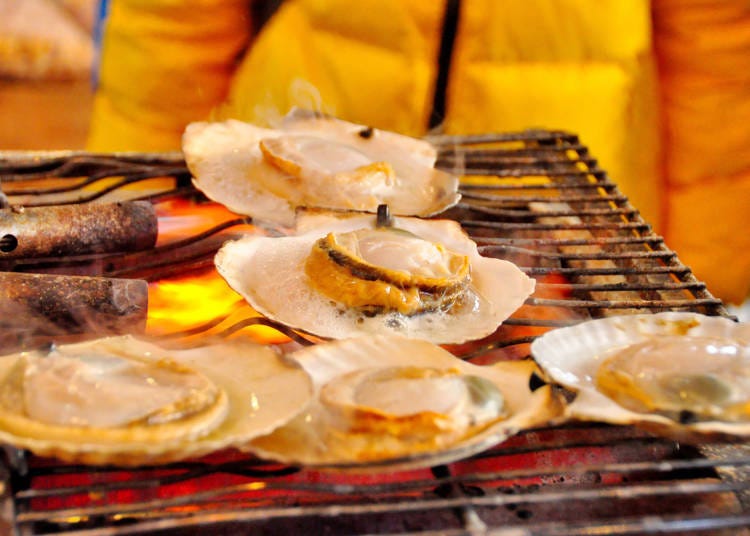 Thiti Sukapan / Shutterstock.com
"'Robatayaki' is the best. Since Hokkaido is surrounded by the sea, the seafood is especially delicious. Barbecuing is popular in the US, but robatayaki is completely different. At first, I thought it would be cruel to cook scallops and oysters alive, but it really is the most delicious way to eat them. But I still can't get used to the texture of abalone," said a man from the US.

It's thought that grilled seafood got its start in Kushiro City. Robatayaki is a simple dish of seafood, meat, etc. grilled over charcoal, usually right in front of diners. Although it has a reputation for being expensive, robatayaki can actually be enjoyed at a reasonable price in Kushiro, Susukino, Hakodate, and other areas of Hokkaido. If grilled meats sound great to you, add robatayaki to your list of what to eat in Hokkaido.
"I just can't eat shirako!" Weird-looking fish dishes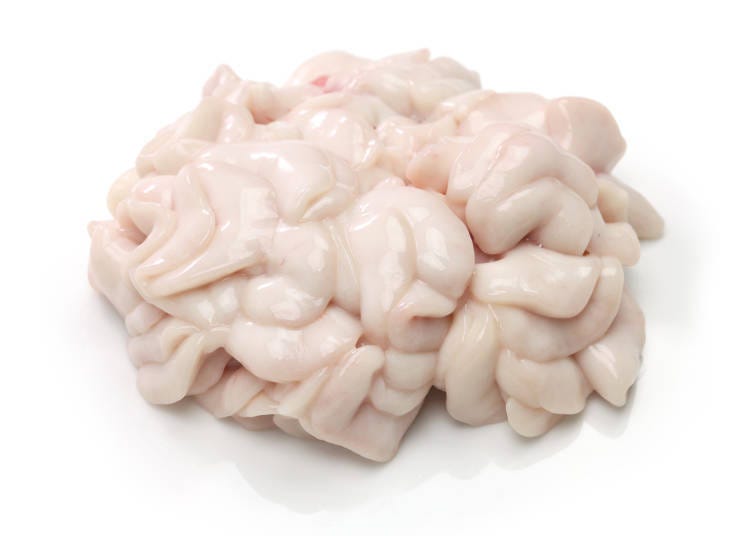 "I've lived in Japan for a long time, so I can eat dishes that many foreigners can't stomach, but I can't handle shirako (milt)," said a Russian man. "Just looking at it, all I see is white brains, and the jiggly texture is creepy. I can't understand the desire to eat to eat fish testicles. My Japanese father-in-law, who lives with me, considers cod shirako a delicious snack when drinking alcohol, but no matter how much it's recommended, I have no appetite for it."

Although Russian food culture incudes roe and caviar, milt is rarely eaten. Hokkaido boasts the best cod fishing in Japan, and shirako, locally referred to "tachi," is a dish symbolic of the arrival of winter. It's sold at supermarkets, but even many Hokkaido natives feel uncomfortable with the appearance and creamy texture.
Some dislikes – But so many choices for what to eat in Hokkaido!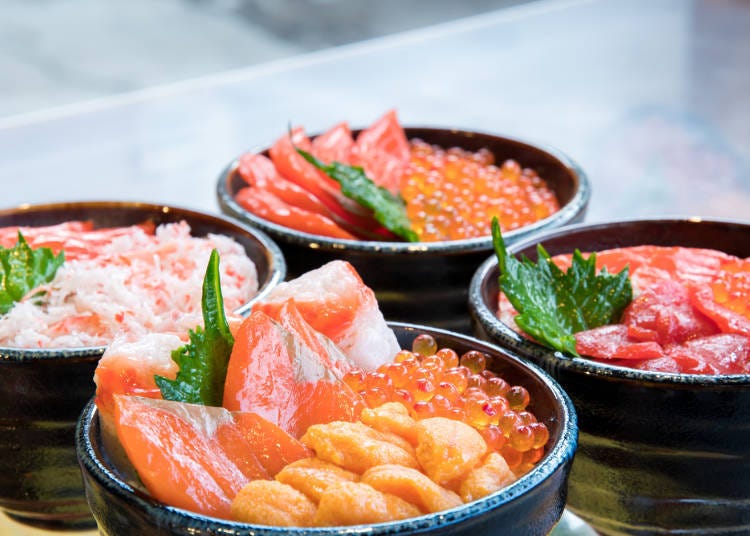 Among others we interviewed, there were foods mentioned that couldn't be eaten for religious reasons or others that simply "look or smell bad" for some people.

Meanwhile, people exclaimed that "There's so much fresh fish," "The dairy products are the best," and "At a family party, be sure to have Genghis Kahn!" Numerous respondents voiced how good the ingredients are and their positive impression of Hokkaido's gourmet culture. There are so many delicious foods in Hokkaido just waiting to be discovered!

Text by:Masakazu
Time to try some of these awesome Hokkaido foods. Save time and hassle - book your table online today!
*This information is from the time of this article's publication.
*Prices and options mentioned are subject to change.
*Unless stated otherwise, all prices include tax.