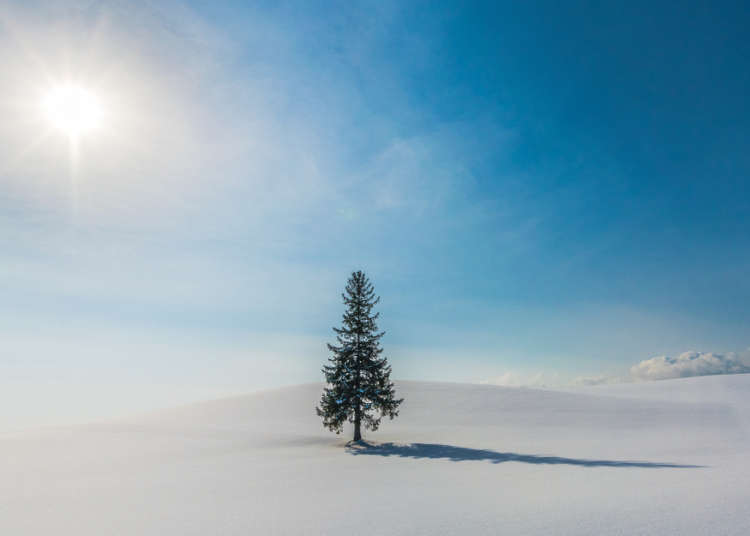 What Hokkaido destinations would you add to your bucket list? Hokkaido is home to large stretches of unspoiled natural beauty that is impressive in each season, and there's fun to be had even in the harsh winter cold.

Hokkaido's mountains, forests, seas, and rivers have abundant wildlife, some of which can even be seen in urban parks. Easy access and the harmony between nature and humanity are part of what makes Hokkaido so attractive.

To help us shortlist the must-see Hokkaido destinations, we asked foreigners living in Japan's north country what has surprised and left an impression on them about the region's nature.

*The following are the personal impressions of those interviewed.
"The Tokachi plain and Kushiro Marsh are huge!"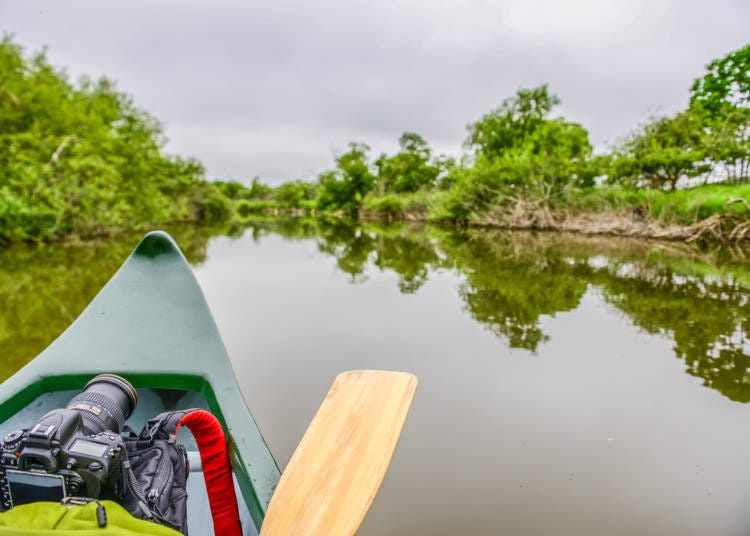 An American man said, "I was surprised by the continental scale of Eastern Hokkaido around Obihiro and Kushiro. As the vast Tokachi plain spreads out, the straight roads and rows of white birch trees are very beautiful. The Kushiro Marsh is untouched nature. I took a canoe tour last year and was very excited to hear the animal cries here and there."

Tokachi and Kushiro are excellent places to get a real feel for Hokkaido. The big sky and the landscape itself are so open. Traveling from town to town takes a long time, almost like diving across a continent. (When traveling the many straight roads, be careful to avoid the extremes of falling asleep or going too fast!)
The power of Noboribetsu and Jigokudani, and comfortable hot springs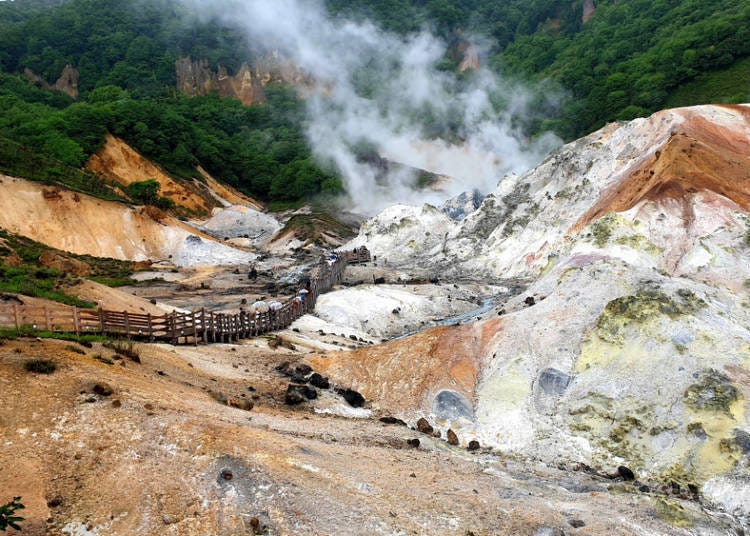 A man from Russia observed, "In Noboribetsu's Jigokudani, the steam spouts and hot springs convey the dynamism of the earth. Russia also has hot springs, but the atmosphere is so different. This desolate landscape is the Japanese image of hell. It's fantastic at night when it's illuminated, the hot springs are pleasant, and the food is delicious. Hell as a tourist spot is a strange idea, but it was a paradise for me."

Part of a volcanic region, Japan is home to many hot springs. Among them, Noboribetsu Onsen boasts a volume of 10,000 tons of hot water per day and the variety of springs makes it one of the best hot spring towns in the country. The impressive crater created by the eruption of Hiyoriyama has a diameter of 450 meters and covers an area of about 11 hectares. With many outlets, fumaroles, and boiling water, the valley can seem like a "hellish" scene where "oni" (demons) would feel right at home.
Shiretoko's world renown wildlife paradise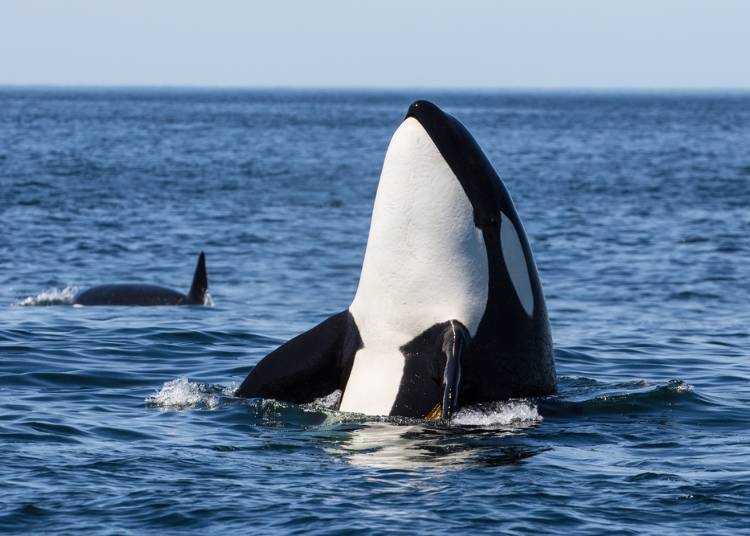 "Hokkaido's nature cannot be talked about without mentioning the Shiretoko Peninsula," said an Austrian man. "White-tailed eagles fly in the sky, and dolphins and whales swim in the sea. I was lucky enough to see a killer whale approaching my cruise ship. It's an experience you can't have in Austria, where there is no sea. Hokkaido Sika deer and northern foxes walk around the city, the night air is clear, and the stars are very beautiful. I would love to visit during the drift ice season."

The Shiretoko Peninsula is a rare spot of truly remarkable nature. When it was registered as a World Natural Heritage site in 2005, there was an unprecedented tourist boom. Cruise ships depart from Utoro on the west side of the peninsula and Rausu on the east side. On cruises near Utoro you'll see brown bears and waterfalls that pour into the Sea of Okhotsk, while Rausu is the place to go for whale, dolphin, and waterfowl viewing. In winter, you can see Steller's sea eagles resting on the ice floes.
The cold and snow are part of the fun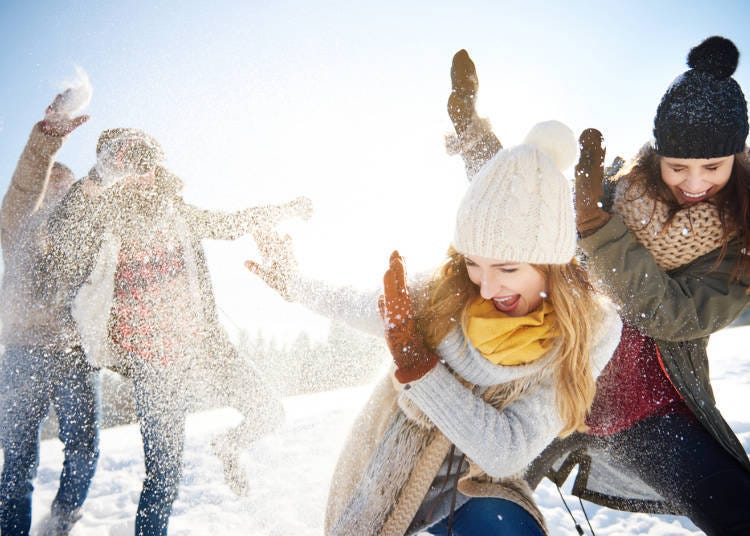 "In Hokkaido, a lot of snow falls every winter. It takes a lot of time to remove it, and traffic obstacles and accidents are troublesome," an Indonesian woman said. "I was surprised that Hokkaido residents don't go against nature and actively make the snow and cold part of their leisure. There are lots of fun things to do in winter, like making snowmen, having snowball fights, and sledding."

Throughout much of the year Hokkaido is covered in snow, and many people enjoy both the snow and cold. The Sapporo Snow Festival, which has become an international event, started in 1950 when local junior high and high school students created six 3-5 meter tall snow statues. Well-received by local citizens, saying "It brings us fun in the long, dark winter," the festival has been an annual event since its inception.
Squirrels and birds in Sapporo's downtown parks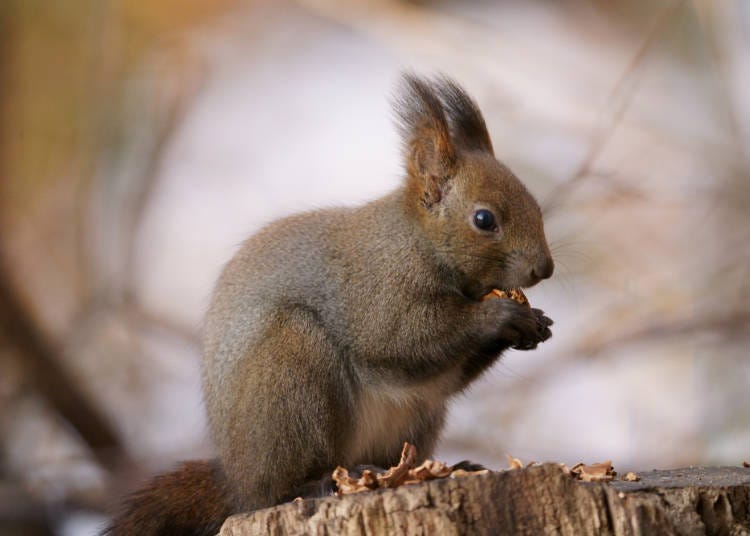 A Korean woman said, "Sapporo is a large city with a population of about 1.95 million, but in Maruyama Park, you can see squirrels and wild birds such as woodpeckers (great spotted and black) and peregrine falcons. I think it's rare to find such a large city where wildlife and people are so close. I can see squirrels in the park near where I live, too. There's a food stand there and someone always leaves walnuts for the squirrels."

One of the great things about visiting each of these Hokkaido destinations is the harmony between urban and natural life. Although, in recent years, humans have further encroached upon animals' habitats, resulting in red foxes and brown bears venturing into populated areas and making coexistence more difficult.
A treasure to be preserved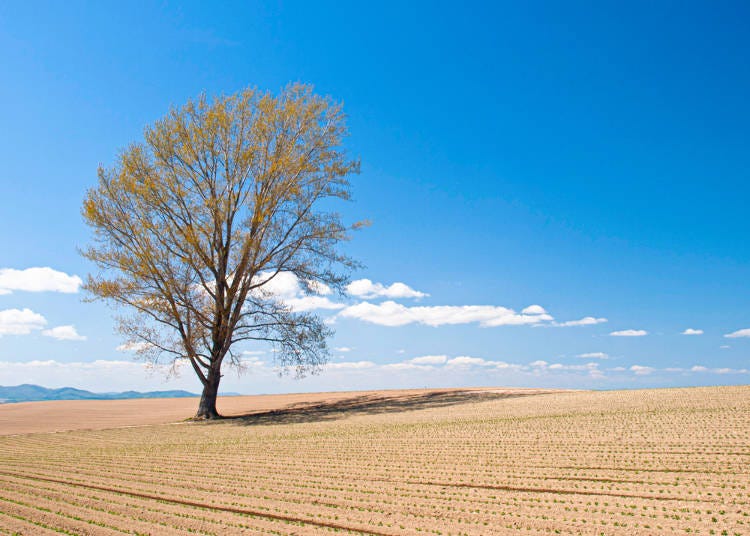 The Shiretoko Peninsula may be officially registered as a World Natural Heritage site, but comparably majestic areas can be found all across Hokkaido.

However, problems like littering, feeding wild animals, and entering restricted areas do exist. One such example is the felling of the "philosopher's tree" in Biei (where the famous lavender fields are) due to tourists trampling the surrounding fields. When adding these Hokkaido destinations to your list, be sure to keep manners in mind.

Hokkaido's natural beauty and seasonal scenery are treasures to be preserved and we should strive to protect them for future generations to appreciate.

Text by:Masakazu
Hokkaido destinations mentioned in this article
*This information is from the time of this article's publication.
*Prices and options mentioned are subject to change.
*Unless stated otherwise, all prices include tax.