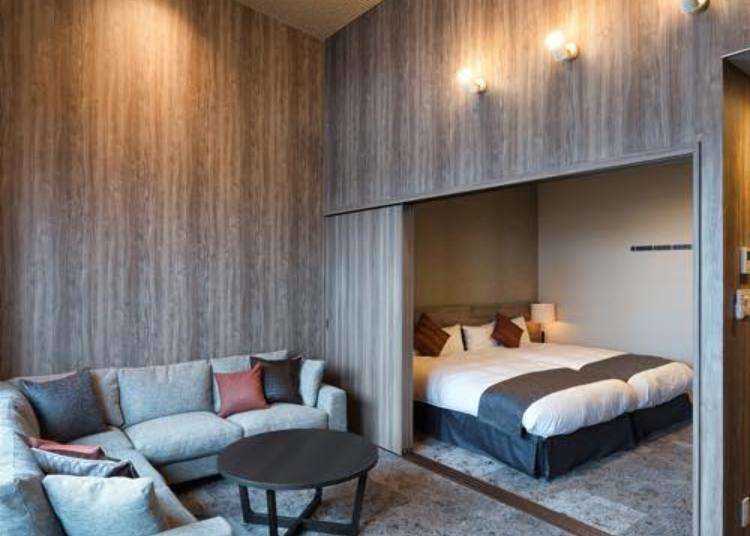 Furano hotels have been capturing interest recently, as the area is a magnet for visitors hoping to experience the area's incredible flower fields.

Generally, Furano is a wildly popular Hokkaido tourist destination, especially for couples and families. Here you can enjoy magnificent scenery throughout the year, plus unique local cuisine.

From June to August, when the lavender fields are in full bloom, is an especially popular time for people traveling with family. Here, we'll introduce Furano hotels that are easy to access for families.
1. Hotel & Condominium HITOHANA: Run by a Hokkaido winery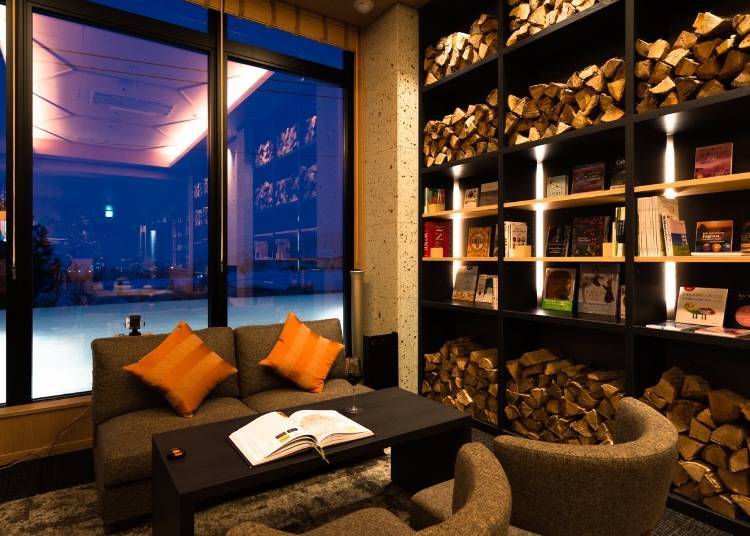 A study-like lounge with a fireplace
Opened in 2018, Hotel & Condominium Hitohana, located in the northern peak of Furano City, is operated by a winery. This is an inn with a luxurious atmosphere that is suitable for adults, but they also offer activities that are perfect for children.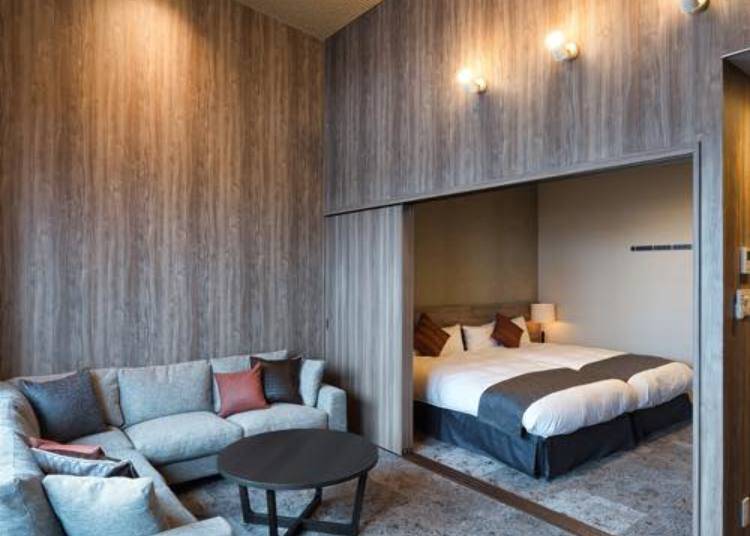 Hitohana's rooms are spacious and the beds are large. There is also a condominium room with a kitchen, so you can enjoy your meals without leaving your room. For children (6th grade and under) sharing a bed with an adult, they offer a family plan where the child stays free of charge.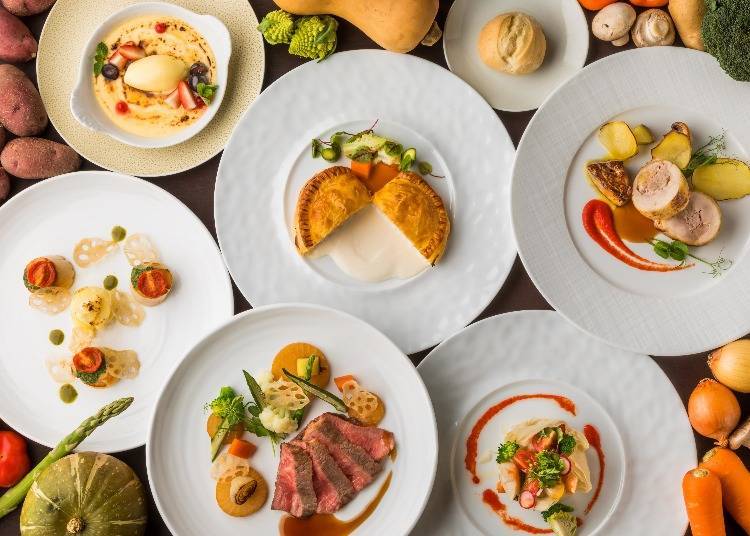 At the indoor restaurant Kanza, which was created in the image of a mountain hut, you can enjoy dishes that are made with carefully selected seasonal ingredients and which pair well with the locally produced wine. You can also enjoy plenty of local ingredients at the breakfast buffet.

From the large window of the restaurant, on a clear day, you can see the majestic Tokachidake mountain range in the distance while enjoying your meal, making for a glorious moment.

The children's menu (children's set dinner starts at 1,500 yen, breakfast starts at 600 yen) will also be lined with dishes that make use of local ingredients.
Their Hokkaido wine makes a great souvenir. You can buy it at the Furano hotel or at the winery. In addition to winery tours and farming experiences in the vineyards, they also offer a chance for kids to pet the goats on the premises. It will be a memorable experience for the children.

You can also easily access the main Furano sightseeing spots, such as the lavender fields of Farm Tomita and the mysterious Shirokane Blue Pond. This Furano hotel is a one-minute walk from the ski area. In winter, you can enjoy skiing with your family.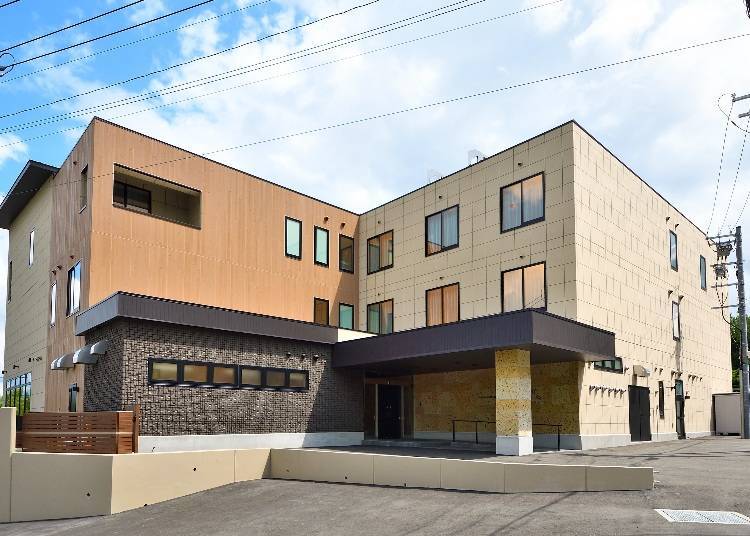 Access to Hitohana/Countermeasures against Covid

It takes about six minutes by car from JR Furano Station to Hitohana. Free pick-up service is also available. Hitohana has staff who can speak foreign languages and the in-house display is multilingual.

In addition to basic measures against new coronavirus such as staff wearing masks, hand sanitizer, temperature measurement, regular ventilation and disinfection of facilities and guest rooms is thoroughly implemented, so you can stay with peace of mind.
Hotel & Condominium HITOHANA

ホテル&コンドミニアム 一花

Address

23-10 Kitanominechō, Furano, Hokkaido 076-0034

Phone Number

0167-23-8778

Number of guest rooms: 33
Check-in: 3pm
Check-out: 11am
Rate: Deluxe room (1 room for 2 people), without meals from 13,090 yen (off-season); 21,010 yen with half board (off-season) *Prices may vary depending on the season
*Free for children under 6th grade and sharing a bed
Languages supported: Website in English, Chinese, Korean
Reservation method: Telephone, homepage, various reservation sites, travel agency
https://hotel-hitohana.com/
2. Hotel Naturwald Furano: An inn certified by Miki House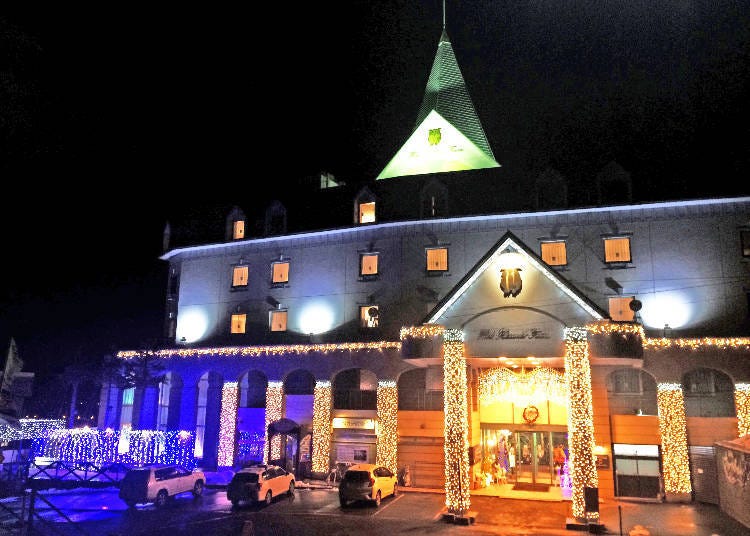 Naturwald Furano was certified by Miki House as a "Welcome baby hotel," a place where families can enjoy their stay. With the concept of offering hospitality just like a second home, the space is comfortable for babies and children, and adults can relax and enjoy themselves.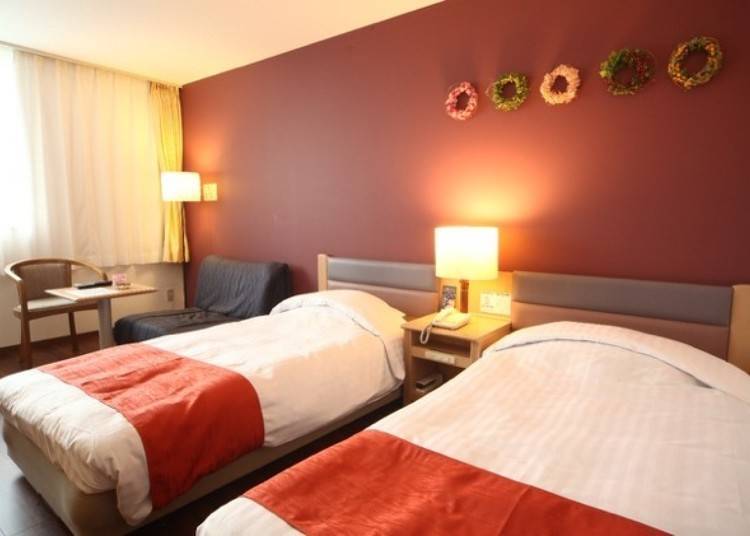 The distinctive feature of Naturwald Furano is that each floor has a different theme to correspond with the natural scenery and atmosphere of Furano. Some rooms are decorated with pastel colors, making you feel relaxed and at ease. The furniture and interior of the guest rooms, as well as the wallpaper in the corridor, are selected according to the theme.

Recommended for families with younger children, the Family Twin is equipped with amenities such as free diapers, low beds, and outlet covers. This ensures that children can safely enjoy themselves.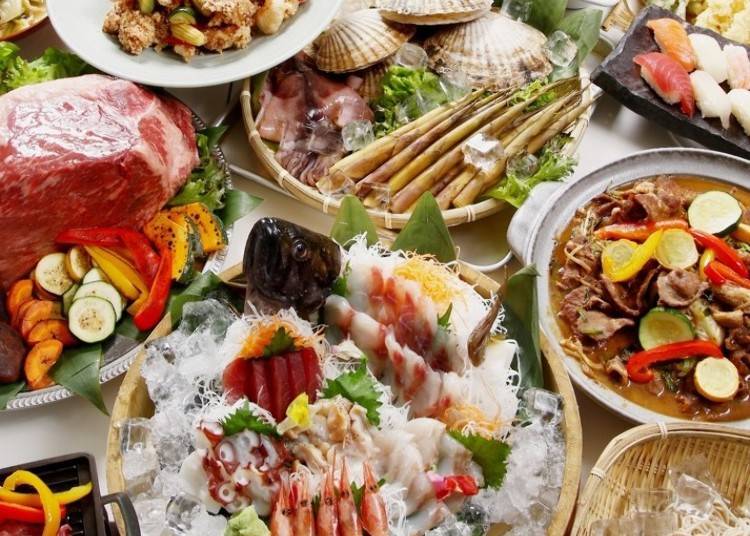 Naturwald Furano has a menu where you can enjoy plenty of Hokkaido ingredients, including local Furano ones, for breakfast and dinner. They provide seafood that's sent directly from the port plus fresh vegetables that are procured from local affiliated farmers.

The kid's menu has a rich lineup of curry and fried foods that children love. It's also displayed beautifully and creates an exciting mealtime.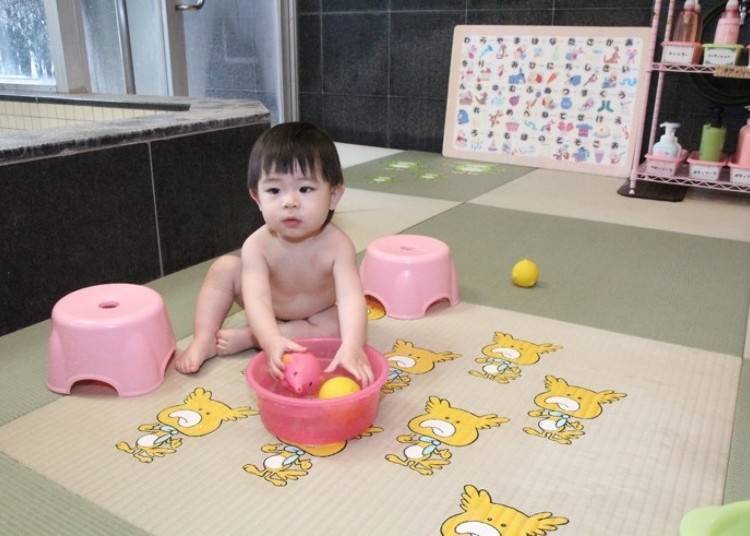 At the large public baths in Naturwald Furano, skin-beautifying Komeiseki hot spring water is used, while "milky" water that's gentle on the skin is used in the open-air bath.

The floor of the dressing room is tatami. Not only is it warm, but it is also designed with safety in mind to prevent injuries in the event of a fall. Children's chairs and toys are also available, so there are plenty of things that make children happy.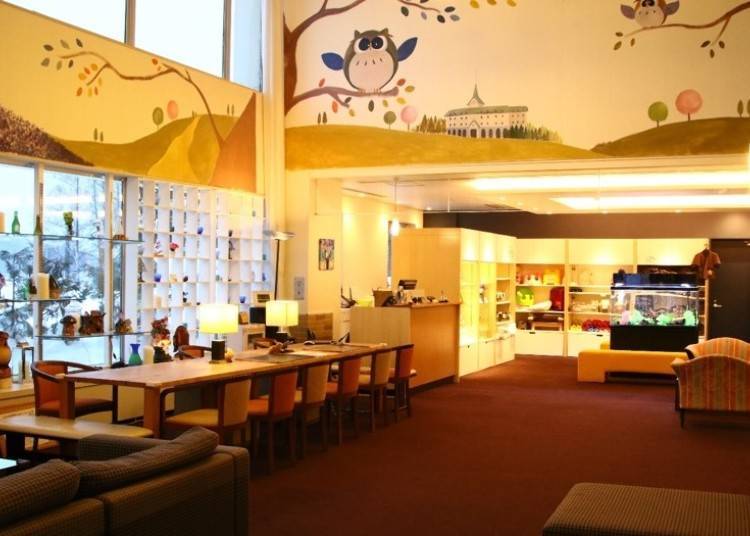 A playful owl motif decorates this Furano hotel's lobby, along with different ornaments. There are a variety of facilities and services for children as well, including a kids' space and welcome sweets.

From the open deck, you can enjoy gazing out at the Tokachidake mountain range and the Furano basin. Adults and children alike can stretch their mental and physical wings to create a memorable trip.
Access to Naturwald Furano and measures against Covid
Naturwald Furano is eight minutes by car from JR Furano Station. There is a bus that stops in front of the hotel. It meets the criteria of the New Hokkaido Declaration that Hokkaido has set as a countermeasure against the novel coronavirus, and the hygiene management of staff, sterilization and ventilation in the building are perfect, so you can use it with confidence.
ホテルナトゥールヴァルト富良野

Address

14-46 Kitanominecho, Furano, Hokkaido 076-0034

Phone Number

0167-22-1211

Number of guest rooms: 81
Check-in: 3pm Check-out: 11am
Rate: No meals 7,700 yen (off-season); 1 night and 2 meals (off-season) 12,650 yen
Languages supported: Website in English, Chinese, Korean
Reservation method: Telephone, homepage, various reservation sites, travel agency
http://naturwald-furano.com/
3. Impressive Scandinavian-style Hotel Edel Warme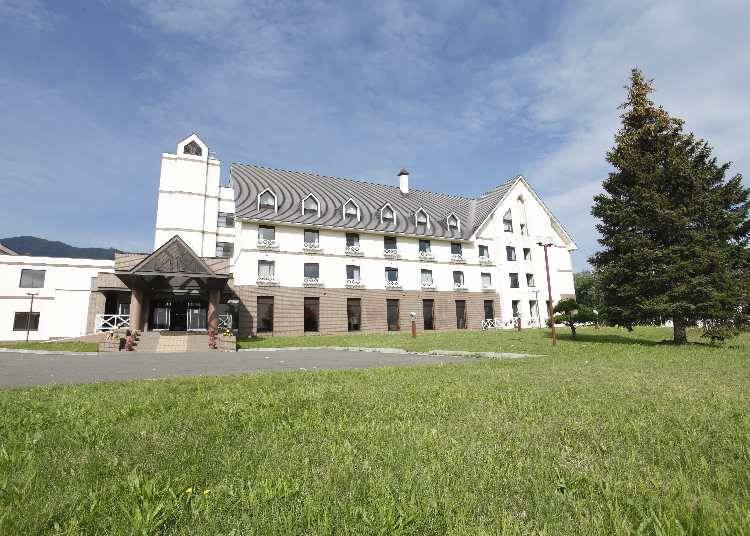 On the hill, Edel Warme is a resort hotel where you can feel the extraordinary nature of Furano, boasting a view of Mt. Daisetsu. The building is Scandinavian in design and matches the fairytale landscape of Furano.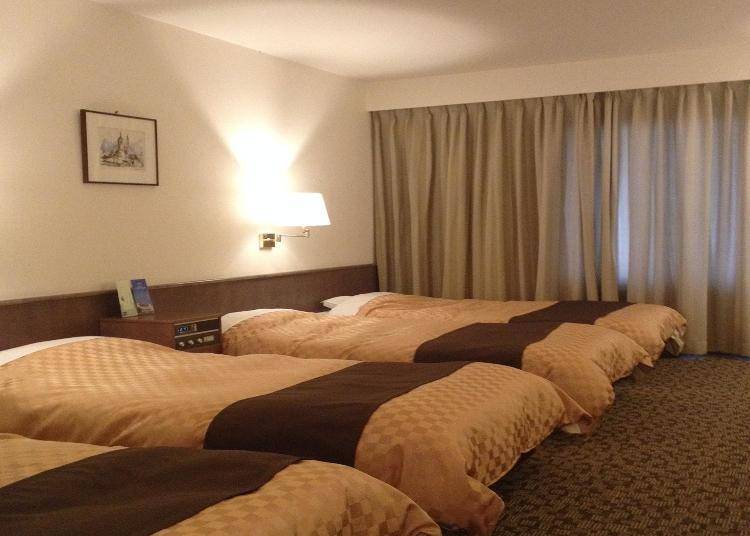 Quad room
The guest rooms of Edel Warme have a lavender theme and are relaxing. There are six types of rooms, including Western and Japanese styles, and 40 of the 74 rooms are quad-bed rooms. With the 25 sqm quad rooms, you can feel at home with your family. Children 3 – 5 years old can stay for 1,000 yen only when sharing a bed with an adult.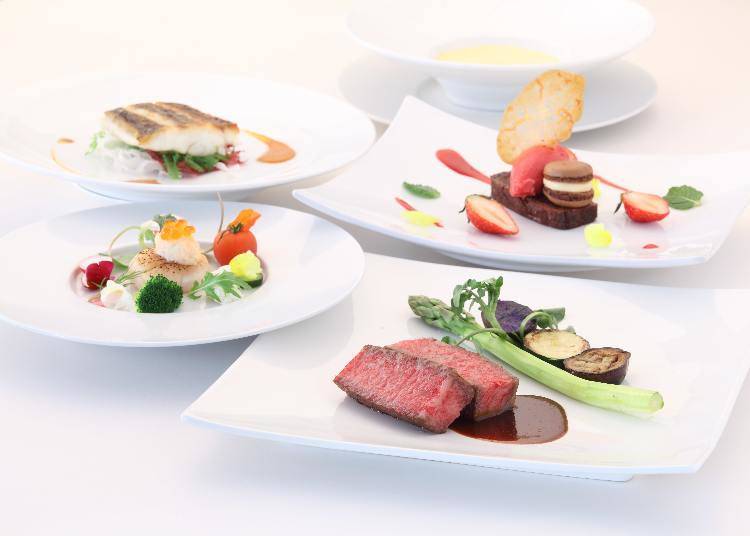 At the restaurant in the spacious Edel Warme, which can accommodate about 100 people, you can enjoy Western food using ingredients from Furano. The chefs who have trained at a luxury hotel make beautiful dishes that make the best use of the ingredients. This Furano hotel's original rosé wine also adds to the flavor of the dish. Meals are available for dinner for 1,000 yen and breakfast for 600 yen. A child menu is also available.
Edel Warme also has a large artificial hot spring bath made of light stone, so you can enjoy Japanese hot springs with your children. The mineral-laden hot water is soft to the touch and warms your body.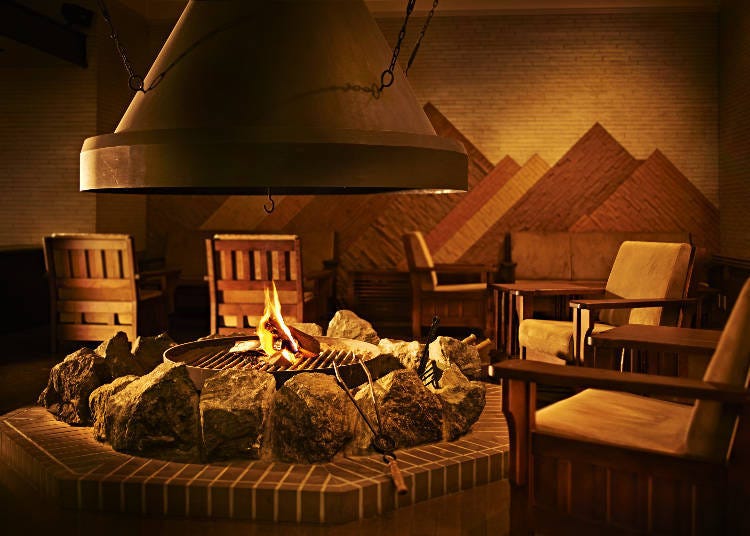 The large fireplace at the entrance is not just a decoration, and it warms visitors' hearts and bodies in the winter. The entrance is open 24 hours a day and can be used for hanging out after your child has fallen asleep.
Access to Edel Warme and measures against Covid
It is five minutes by car from JR Furano Station to Edel Warme. You can arrive in about ten minutes using the bus departing from the station. In the neighborhood, you can enjoy a wide range of activities such as cycling and hot air balloon trips, and you can access the Furano ski area in eight minutes on foot. The location is perfect for sightseeing throughout the four seasons.

English-speaking staff are available and the website also supports four languages. In addition to employees wearing masks and disinfecting the building, we are thoroughly implementing the basics of measures against the new coronavirus, and are making efforts such as reducing the chances of contact by using automatic check-in.
エーデルヴェルメ

Address

9 Kitanominechō, Furano, Hokkaido 076-0034

Phone Number

0167-22-1161

Number of guest rooms: 74
Check-in: 3pm Check-out: 10am
Rate: 1 night without meals 10,000 yen (7,000 yen for children); 16,000 yen with 2 meals per night (11,200 yen for children)
*6 to 12 years old is a child fee. Facility usage fee 1,000 yen for co-sleeping between 3 and 5 years old
Languages supported: Website in English, Chinese
Reservation method: Telephone, homepage, various reservation sites, travel agency
http://www.edelwarme.jp/
4. Furano La Terre: Enjoy the spectacular view of the hot springs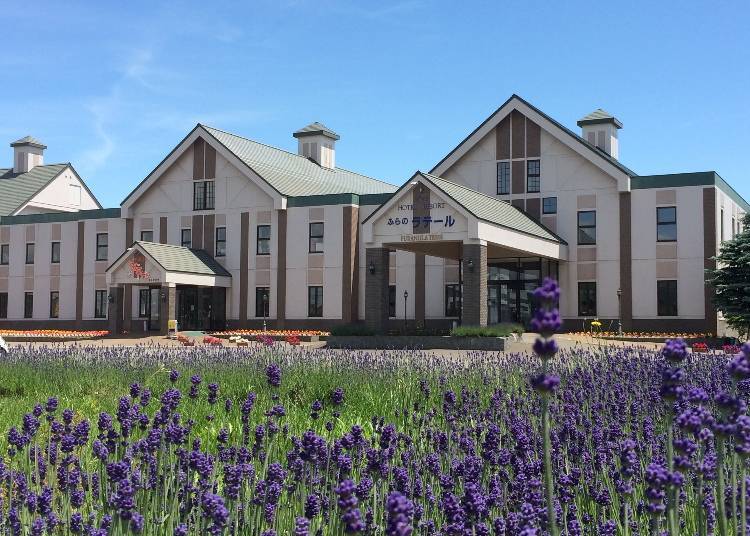 A two-story hotel with the Tokachidake mountain range in the background!
Furano La Terre offers a superb view of the Tokachidake mountain range from all guest rooms. Be sure to check out the prized open-air bath where you can fully enjoy the hot spring while gazing at the magnificent view of the mountain. The natural hot springs containing sodium and calcium chloride warm the body to the core, and the rich nature of Furano that opens in front of you frees your mind.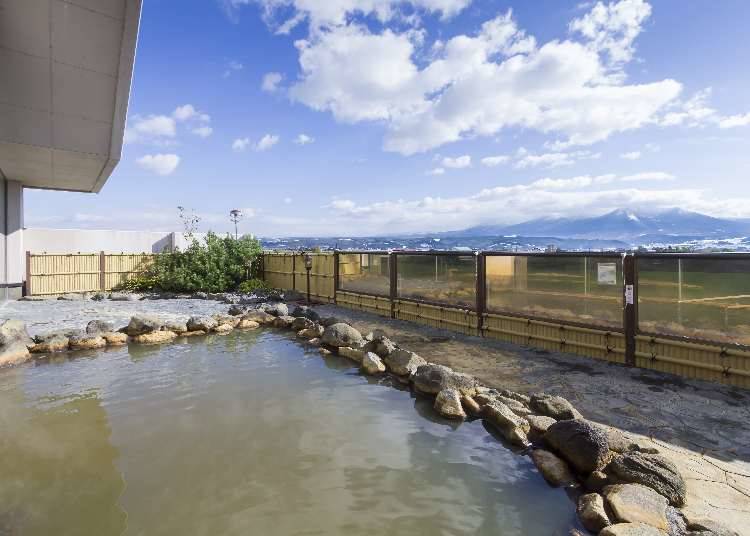 Furano La Terre is all about soaking, and the interior baths are a must-try. There are 15 types of baths, including a pot bath, a cypress bath, a jacuzzi, and a humidifying herbal sauna. On the second floor, where there is a large public bath, there is a kids' space with cushion mats, so children can also relax.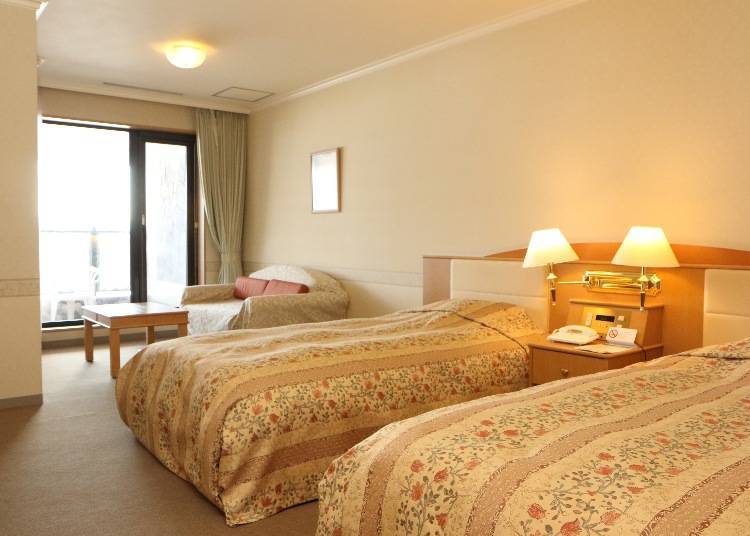 There are seven types of guest rooms at Furano La Terre, including Western-style, Japanese-style, and maisonettes. Some rooms have an open-air bath where the family can enjoy the bath in private. For families with infants, there is an accommodation plan called "Mama Plan" that includes gear for babies.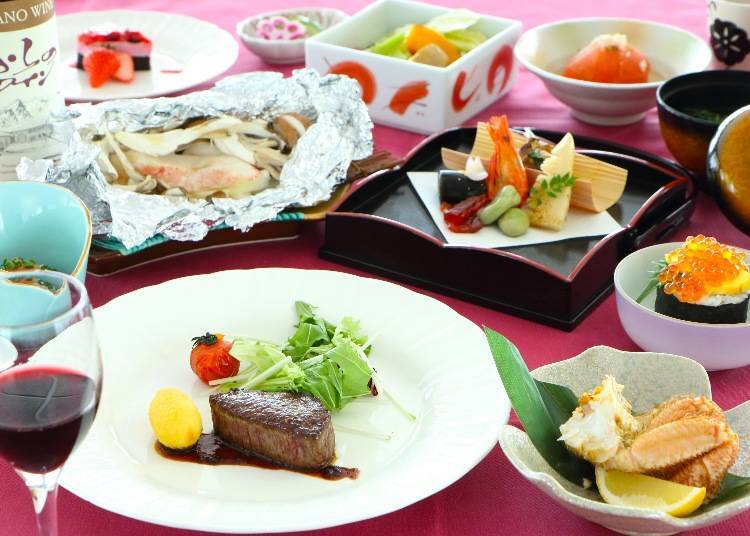 Furano La Terre's charm is the use of seasonal foods. Among the wide variety of courses, local beef and pork dishes are especially popular. Children under elementary school-age can choose from a lunch plate for infants, several children's dishes, or have the same course meal as adults, depending on the amount they wish to eat.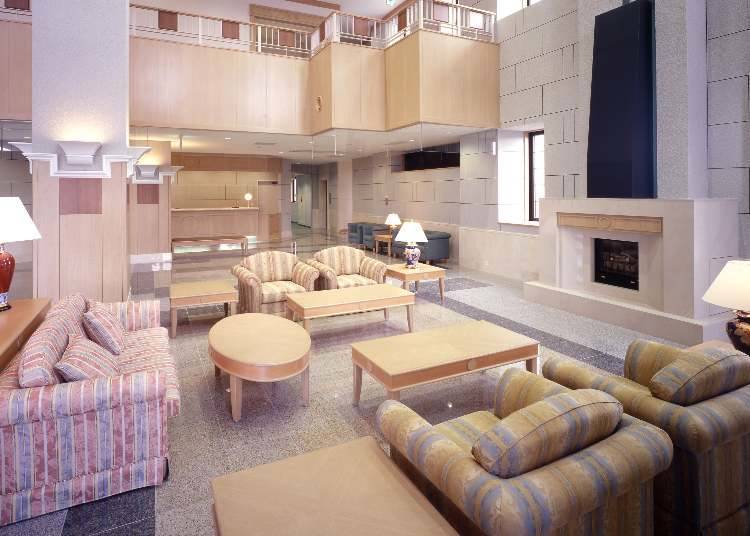 Access to Furano La Terre and Covid measures

It is about a 7-minute walk from JR Nishinaka Station to Furano La Terre. It is about a five-minute drive from Nakafurano Station, and guests from Nakafurano Station also have a free pick-up service (advance reservation required). There is a lavender field nearby, and the popular Asahiyama Zoo is about an hour's drive away, making it a convenient base for sightseeing.

The staff's attention is paid to everyone to enjoy their trip, and the outstanding reviews on travel sites reflect this. As measures against the new coronavirus, they thoroughly implemented the basics such as ventilation in the building and sanitizer is available.
SPA & HOTEL RESORT Furano La Terre

SPA&HOTELRESORTふらのラテール

Address

East 1 North 18, Nakafurano, Soraichi, Hokkaido 071-0771

Phone Number

0167-39-3100

Number of guest rooms: 25
Check-in: 3pm Check-out: 10am
Rate: 1 night, 2 meals (1 room, 2 people) 13,000 yen (rate plan changes depending on the season)
*Adult fees from middle school students
* Elementary school students and younger: 80% for the same dishes as adults and 60% for children's dishes
*Children's lunch plate (evening/breakfast) 2,200 yen, children's lunch plate + futon 5,500 yen, sleeping free
Languages supported: Website in English, Chinese
Reservation method: Telephone, homepage, various reservation sites, travel agency
http://www.f-laterre.com/
5. Try Furano Natulux Hotel for a special day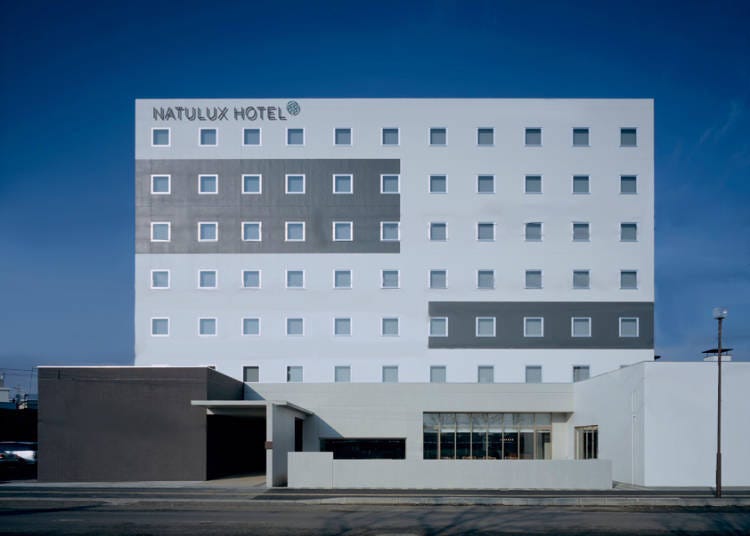 Furano Natulux Hotel offers a natural and relaxing space. They have carefully selected furniture, interior design, and equipment to suit the concept so that guests can spend a special day.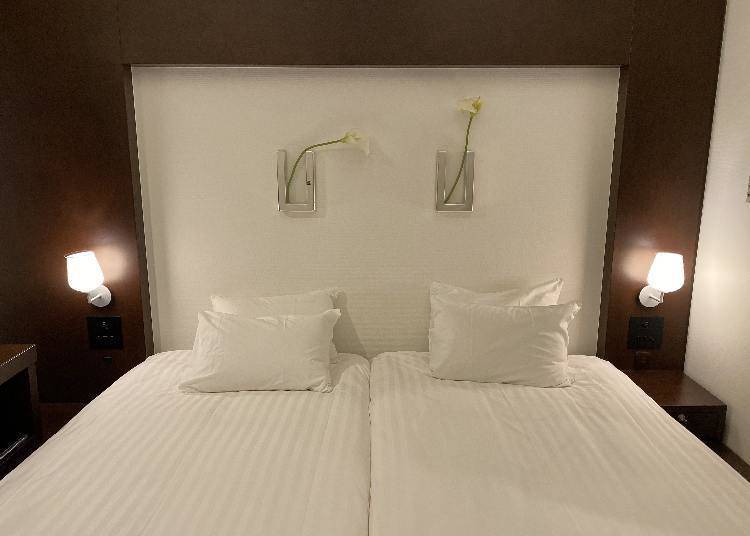 All guest rooms at Furano Natulux Hotel have a relaxed and calm atmosphere. The casual twin is recommended for families. Two beds are attached so you can rest with your child without feeling cramped. Baby cots are available for children under 6 months or under 5 kg.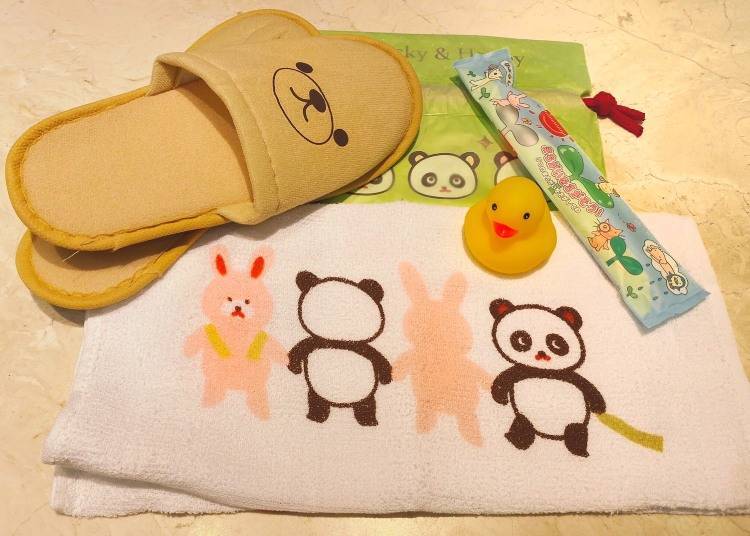 In addition to towels with cute patterns and indoor slippers, they have rubber ducks for the tub and amenities that are nice for kids! These will help children enjoy their stay even more.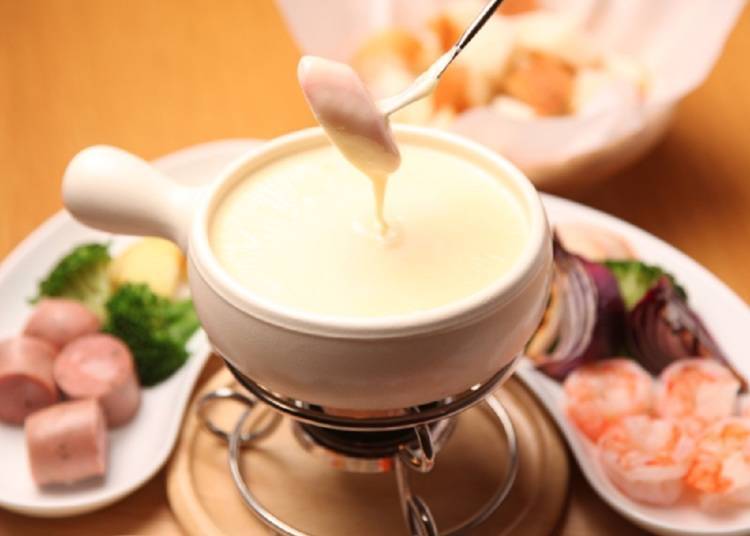 Furano Natulux Hotel uses plenty of high-quality ingredients from Hokkaido, including from Furano. You can enjoy the taste of the material because it is simply prepared. At lunch, you can enjoy the famous local dish Furano omucurry (short for "omelette curry"). The coffee brewed at the La Cimbali machine is also delicious and makes the time after meals even more luxurious.
Access to Furano Natulux Hotel and measures against corona
Furano Natulux Hotel is a one-minute walk from JR Furano Station. They have staff who can speak foreign languages a website that supports English and Chinese. They also thoroughly implement measures against the novel coronavirus such as indoor ventilation and disinfection.

On October 1, 2020, the Furano Sekitei hotel will open. With the concept of "living," a healing space that has not been found in traditional inns will be created. This is also something to keep in mind for future stays.
富良野ナチュラクスホテル

Address

1-35 Asahimachi, Furano, Hokkaido 076-0026

Phone Number

0167-22-1777

Number of guest rooms: 72
Check-in: 3pm Check-out: 10am
Rate: 1 night with breakfast (casual twin room 2 people) 17,840 yen-35,860 yen
*3 to 5 years old bed charge 2,050 yen (without bed and meal)
*Adult fee for ages 6 and up
Languages supported: Website in English, Chinese
Reservation method: Telephone, homepage, various reservation sites, travel agency

Vacancy search, reservation

from

11,780JPY

1room, 2adults

Check with our partner site as the latest rates, rate details, and guest room requirements may vary.
Furano is a place where you can enjoy the beautiful nature of every season. If you choose a family-friendly Furano hotel, you will be able to enjoy a special time for the whole family.

Text by: Minna no Kotobasha
*The information in this article is as of August 2020.
*This information is from the time of this article's publication.
*Prices and options mentioned are subject to change.
*Unless stated otherwise, all prices include tax.