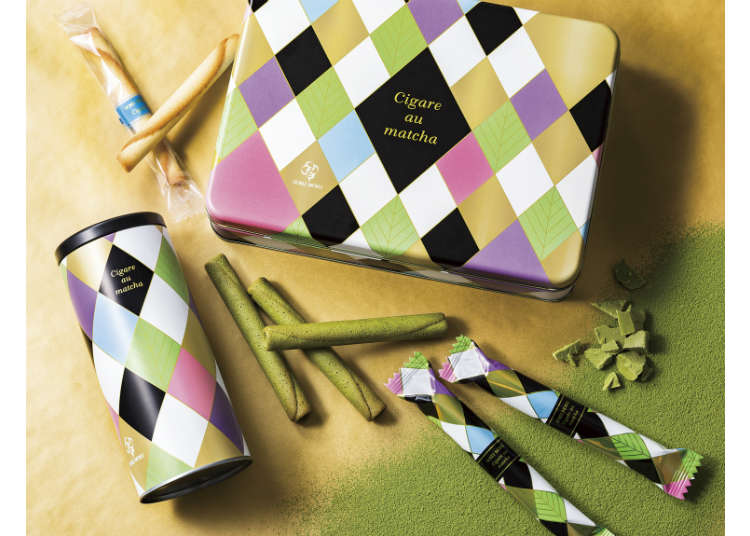 On March 15, YOKU MOKU, the Japanese confectionery maker, will release Cigare Au Matcha, a green tea infused version of its signature light and delicately rolled Cigare cookie. This is your chance to get your hands on the treats that sold out immediatly upon realse last year.
Cigare Au Matcha, The Cookie That Sold Out In 5 Minutes
March 2017 marked the first time in 13 years that YOKU MOKU added a new product to their lineup.
The unique pairing of uji matcha, one of the highest grades of green tea in Japan, and the signature buttery richness found in YOKU MOKU Cigare led to Cigare Au Matcha selling out within minutes of its release in several locations.
This year, you'll be able to buy an assortment of Cigare Au Matcha that also includes YOKU MOKU original Cigare. Both are available online from February 15, so don't hesitate if you want to get you hands on spring's hit treat.

Period of Sale: March 15, 2018 until supplies last
Retail Locations: YOKU MOKU Aoyama Flagship Store and YOKU MOKU shops in department stores, train stations and airports across Japan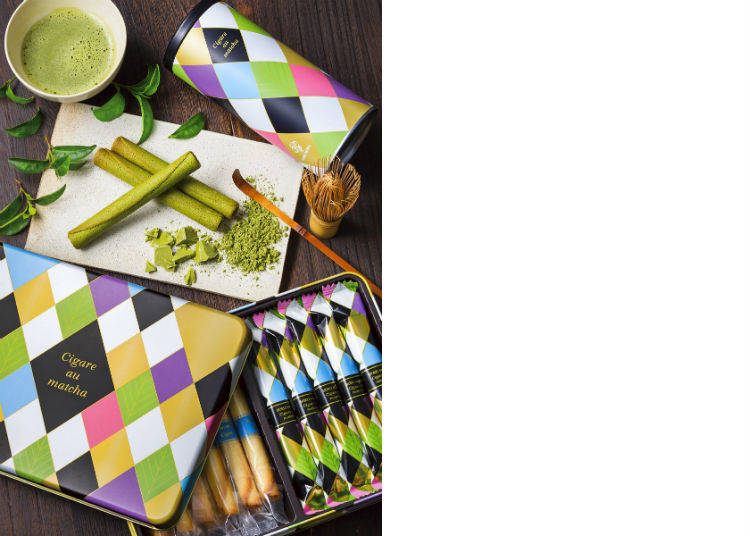 Top: Cigare Au Matcha Bottom: Cigare Au Matcha Assorted contains 12 Original Cigare rolls (left) and 10 Cigare Au Matcha rolls (right). 2,000 yen (2,160 tax incl.)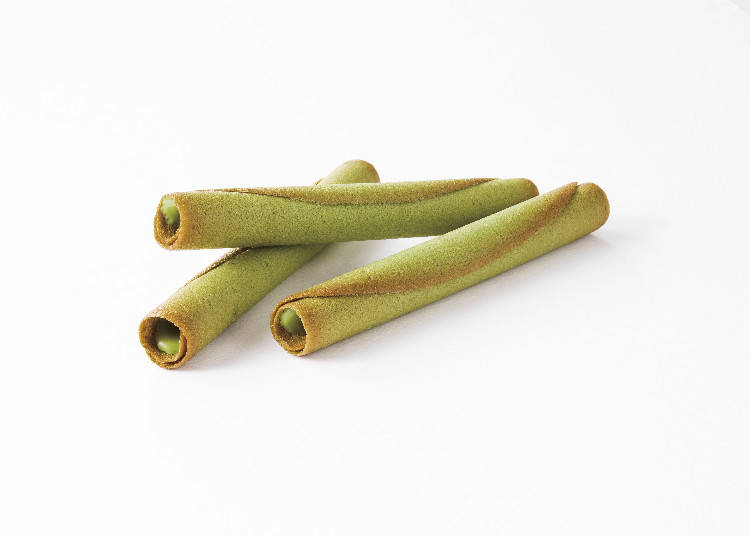 The relaxing aroma matcha compliments the generous use of butter. Topping off your sensory experience is the faint taste of matcha flavored chocolate, earning this treat legions of matcha-loving fans as well.
The Retro Motif Is A Nod To Japan's National Garment, The Kimono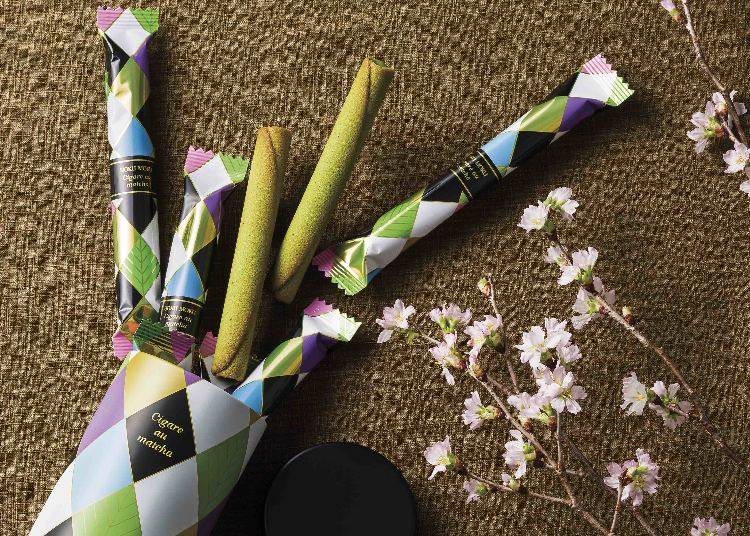 The can's retro motif is a nod to the kimono, a colorful container that looks too good to throw away. What better way to welcome the transition from spring to early summer than with a gift like this?
Need More Matcha in Your Life? Head to The Blue Brick Lounge in Aoyama To Try This Matcha Moelleux Au Chocolat!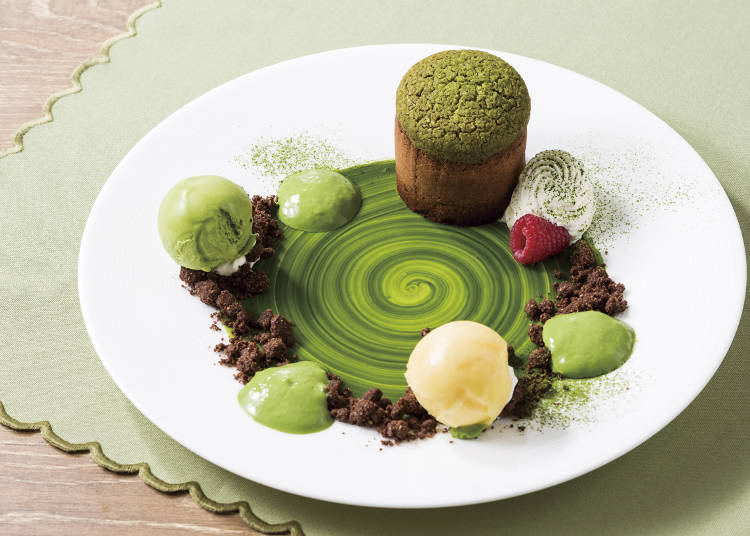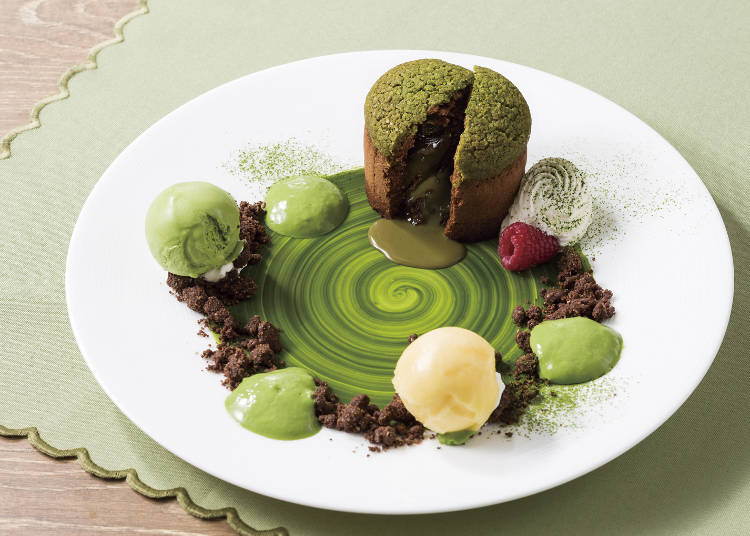 Pleasantly bitter matcha ganache oozes out when cut open
Coinciding with the March 15 release of its Cigare Au Matcha, YOKU MOKU is offering a Matcha Moelleux Au Chocolat.

Available for a limited time only at the Blue Brick Lounge located at its YOKU MOKU Aoyama flagship store, the Matcha Moelleux Au Chocolat is a hot chocolate cake filled with a pleasantly bitter matcha ganache that oozes out when cut open.

Made from Uji Matcha, the key ingredient in the Cigare Au Matcha cookie, the cake rests atop a whirlpool of matcha and yuzu citrus fruit ice cream, creating the illusion of a Japanese garden. Delight in the combination of hot and cold when you eat this dessert!

Matcha Moelleux Au Chocolat 1,400 yen (1,512 tax incl.)
Where: Blue Brick Lounge, YOKU MOKU Aoyama Flagship Store
When: March 15 to mid-June
Opening hours
Shop 10:00~19:00
Lounge 10:00~23:00 (Sundays & holidays 10:00~19:00)
Dinner time 18:00~23:00 (except Sundays & National holidays)

Holidays:
None
YOKU MOKU

Address

5-3-3, Minamiaoyama, Minato-ku, Tokyo, Japan
Area

Category

Articles Genre
*This information is from the time of this article's publication.