Recently, a new and somewhat curious gourmet trend has gained quite some popularity: gyoza, dumplings filled with meat and vegetables. Since this trend has proven to be particularly popular among women of all ages, a new term called "gyoza girls" has sprung up along with it. Following this trend, we have found one particular store that unites the delicious dumplings with choice wine. Indulge in both at Tachikichi Gyoza in Tokyo's Hatchobori area. Tachikichi Gyoza's head store is located not far from Shibuya's Meiji Street is the one restaurant that popularized the wonderful combination of wine and dumplings.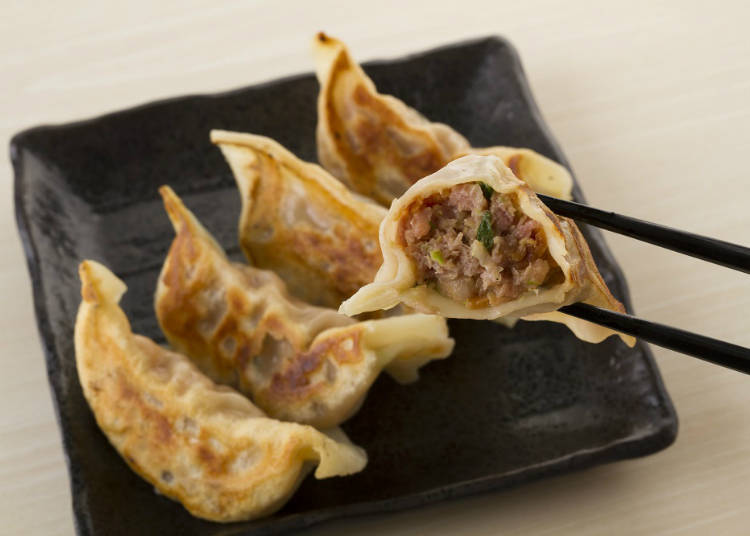 One such dumpling at Tachikichi is generously filled, a total of 45g in weight. Its filling is made from arm and cheek meat from Yamagata-raised pigs, rich in collagen, as well as with domestically produced leek, cabbage, and ginger. Tachikichi's gyoza do not have any garlic and are enjoyed with a special sauce made with green onion oil. The little delicacies' dough shell is wonderfully firm to the bite, going excellently well with the rich meat flavor that awaits inside.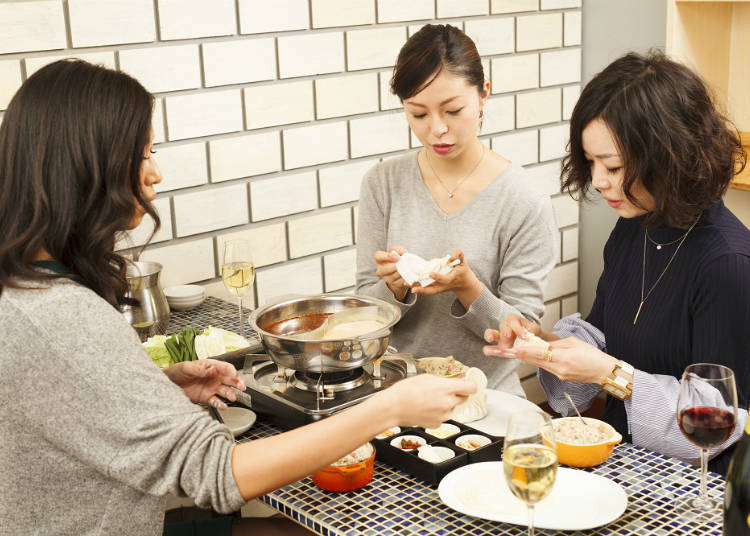 Our recommended menu is the "Tachikichi Evening Drink Set" for 850 yen, including either five pan-fried gyoza, boiled gyoza, or deep-fried gyoza, as well as spirits such as beer, wine, or sparkling wine. This set is the signature menu of both the head store in Shibuya, as well as the restaurant in Aoyama, basically ordered by every visitor, so if you don't really know what to eat, why not try this first? Another recommendation is the gyoza hot pot, available in winter only, which is enjoyed by boiling the gyoza delicacies yourself at your table. This is sure to warm your mind and body during the cold months, so make sure to give it a try!
Tachikichi Hatchobori

立吉餃子 八丁堀店

Address

Mezonko-to 1F, 2-11-1 Hatchobori, Chuo-ku, Tokyo-to 104-0032
Area

Category

Articles Genre
*This information is from the time of this article's publication.