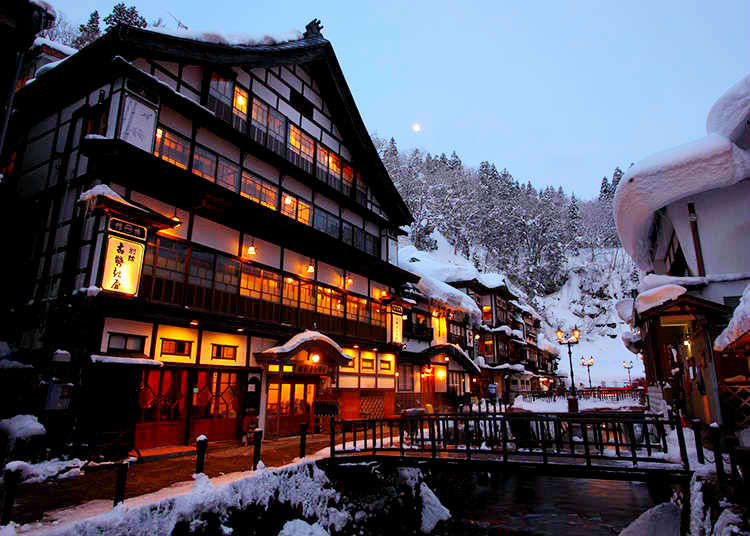 We are going to introduce about ryokan, an accommodation where you can experience Japanese culture.
What a ryokan is
A ryokan is an accommodation equipped with Japanese-style facilities and structure. Guest rooms are Japanese-style laid with tatami mats and the standard accommodation is two or more guests per room. There are various types of rooms available, also enabling large parties to stay.
Nakai-san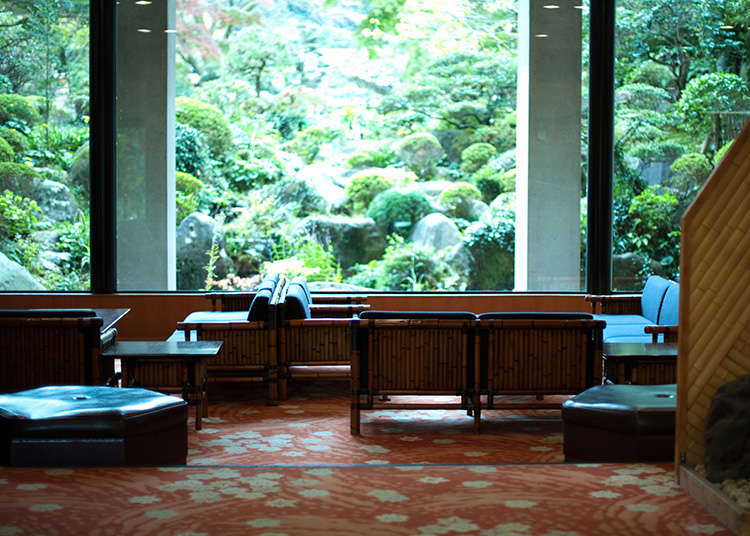 One of the features of a ryokan are female staff called nakai-san (waitress). She will be in charge of all the services for a guest room until checkout.
Guest rooms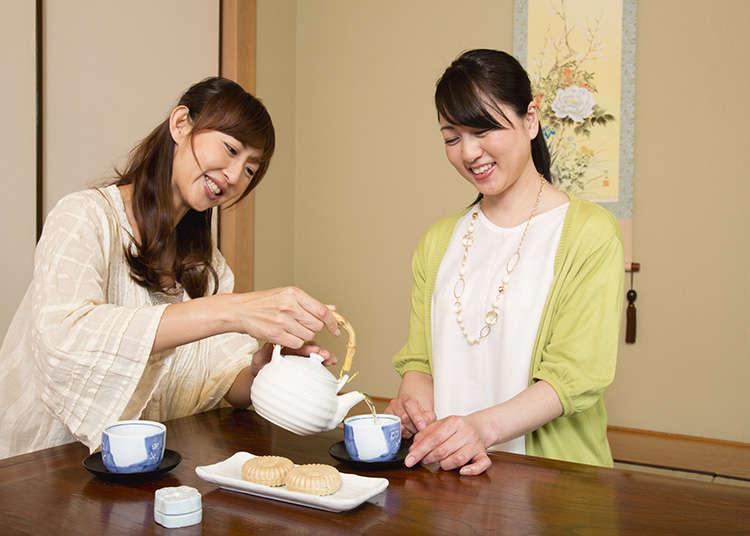 Normally people take off their shoes before entering the room. Then people enjoy taking a break with the green tea and snacks that have been placed on the table. The seasonal view from the windows is the real pleasure of ryokan.
Meals
Many ryokan prepare dinner in the guest rooms. They provide the meal using local specialty products and select the most delicious seasonal ingredients. Breakfast is provided at a certain restaurant in most cases, which is available during certain hours for guests to use.
Public baths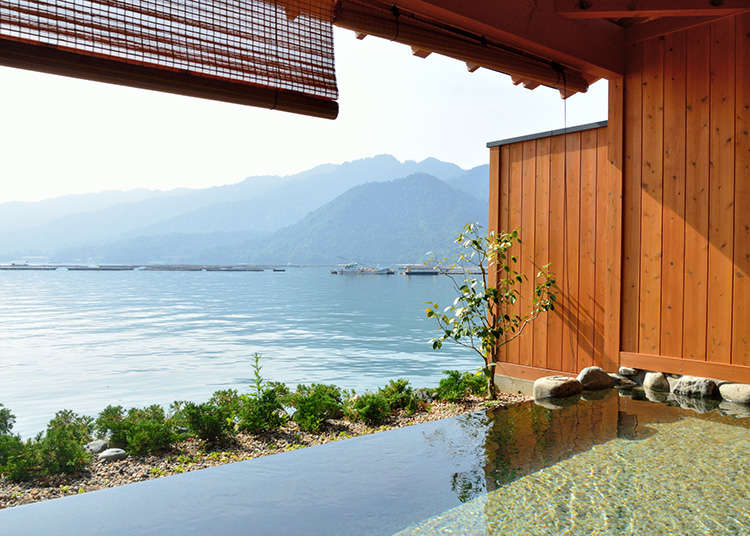 Ryokan have a large bath as well as an open-air bath with a view of the outside scenery. Please note that people wearing swimsuits or with tattoos are prohibited to enter the baths.
Sleeping on a futon mattress
Ryokan usually have futon mattresses, a Japanese-style bedding, instead of conventional beds. After dinner the nakai-san will come to the guest room to set up the futon mattress. Also, some hotels have yukata (casual kimono) prepared as nightwear in the guest rooms. Inside the hotel wearing yukata and a pair of slippers are allowed for walking around.
*This information is from the time of this article's publication.