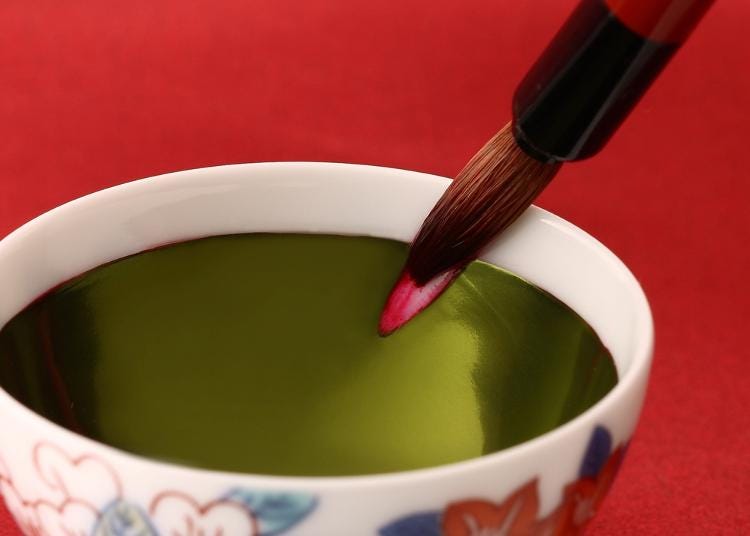 Here are the best Traditional Culture in Tokyo and Surroundings, with travel tips and more, according to LIVE JAPAN, a top-class travel website for visitors to Japan. Our ranking is based on the most popular pages viewed by foreign visitors in a given category.

For instance, ARAI Academy Akamonkai Japanese Language School, Kawagoe Matsuri Kaikan, Noh Laboratory Theater, TESSENKAI and other related spots will be listed. Be sure to check them out during your visit to Tokyo and Surroundings!
1.ARAI Academy Akamonkai Japanese Language School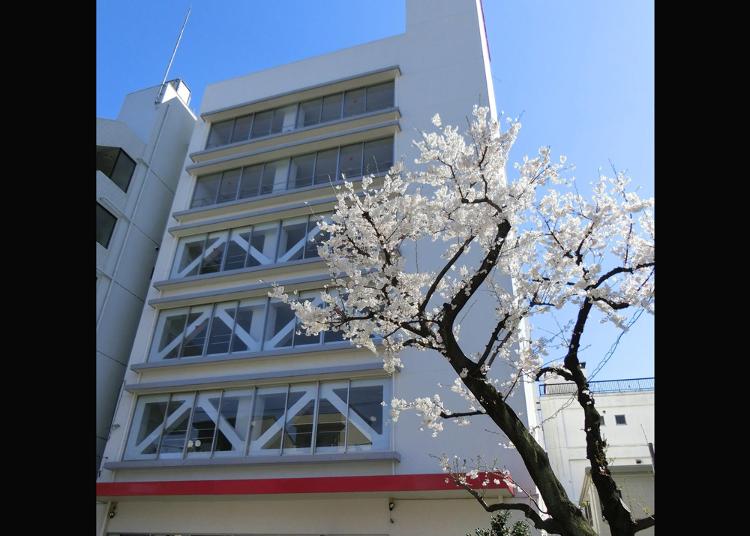 Akamonkai Japanese Language School, established in 1985, currently holds nearly 2,000 international students from over 40 different countries around the world. Qualified and experienced Japanese language teachers instruct each student carefully. Many students at Akamonkai aim to advance to higher education or find jobs in Japan. The school provides total support for their exams or job hunting. There are staff speaking English, Chinese, Korean, Vietnamese, and Mongolian. They support for students' daily life including finding a part-time job. Akamonkai staff all together support students to be a person who can play an important role globally.

Short term programs that can be applied with a short term stay or with other visas are also popular. In 3 months short term course, students can study in the intensive Japanese classes with long term course students. In addition, Special short program (3 to 4 weeks) provides Japanese lessons in the morning and wide variety of extracurricular activities to experience Japanese culture in the afternoon.

The school, located in Nippori area, provides convenient access to the downtown area as well as the Narita International Airport only for 36 minutes via the Keisei Skyliner. The school has a self-study room including a manga room, which is available for 24/7, and dormitories with the capacity of 400 students to support student's study-abroad life.
ARAI Academy Akamonkai Japanese Language School

学校法人 新井学園 赤門会日本語学校 本校

Address

6-39-12 Higashinippori, Arakawa-ku, Tokyo, 116-0014


Nearest Station

Nippori Station (JR Keihin-Tohoku Line / JR Yamanote Line / JR Joban Line / JR Ueno Tokyo Line / Nippori-Toneri Liner / Keisei Main Line / Narita SKY ACCESS Line)
10 minutes on foot


Phone Number

03-3806-6102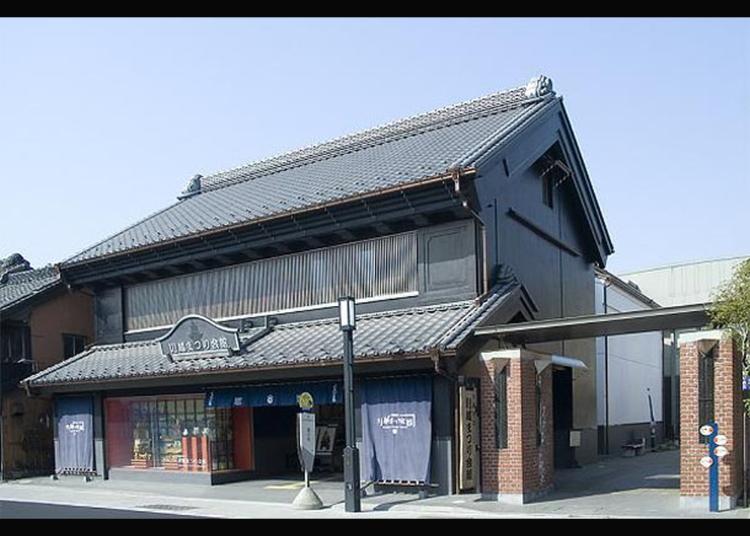 Kawagoe City, Saitama developed as a castle town during the Edo Period. It is still referred to as Koedo (Little Edo) today and is a very popular sightseeing spot, attracting some 6.5 million tourists a year. At the Kawagoe Festival Museum, you can experience the Kawagoe Festival, which has been held since 1651.

Two festival floats used in the actual festival are displayed here (and replaced regularly). You can take a close look at the gorgeous and colorful floats with elaborate carvings. On Sundays and national holidays, ohayashi (traditional Japanese festival music) is performed twice a day. There is also a large screen showing footage of Kawagoe Festival so you can experience the festival through various perspectives. A 15-minute walk from Honkawagoe Station on the Seibu Shinjuku Line.
Address

2-1-10, Motomachi, Kawagoe-shi, Saitama, 350-0062
View Map

Nearest Station

Kawagoe Station (JR Kawagoe Line / Tobu Tojo Line)
15 minutes on foot


Phone Number

049-225-2727
3.Noh Laboratory Theater, TESSENKAI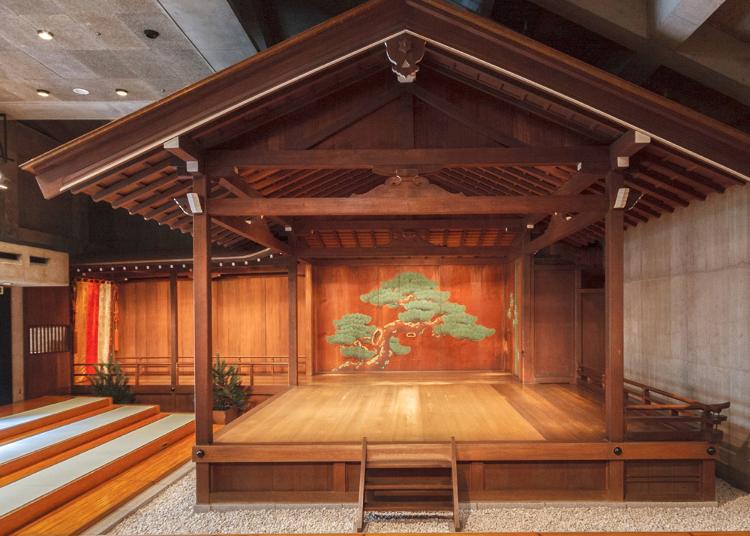 Tessenkai is a public-service corporation based in the Tessenkai Noh-play training institute in south Aoyama. We regularly put on Noh and Kyogen performances at the Hosho Noh Theatre and the National Noh Theatre, we also endeavor to popularize these traditional theatrical styles as much as possible. Regardless of age or gender, we would like to raise people's interest in this rich, traditional performance-art that Japan is world-famous for.

To that end we hold events for school children of all ages and for children and parents, so they can experience and learn to appreciate Noh theatre. We also give lectures with the guidance of Noh performers, so that school teachers can give lessons about Noh and help their students to appreciate the art form. Apart from classical works we also stage new works, reproductions and proactively participate in overseas productions. Noh is a classical performing-art that can be said to be the culmination of ancient Japanese and medieval culture, while at the same time it can be seen as a performing-arts that still speaks to us in the present day, sharply depicting the human condition. We hope that you will be able to come and enjoy the world of Noh and Kyogen at least once.
Address

4-21-29, Minamiaoyama, Minato-ku, Tokyo, 107-0062
View Map

Nearest Station

Omotesando Station (Tokyo Metro Ginza Line / Tokyo Metro Chiyoda Line / Tokyo Metro Hanzomon Line)
3 minutes on foot


Phone Number

03-3401-2285
4.Kabukiza Theatre (Tokyo)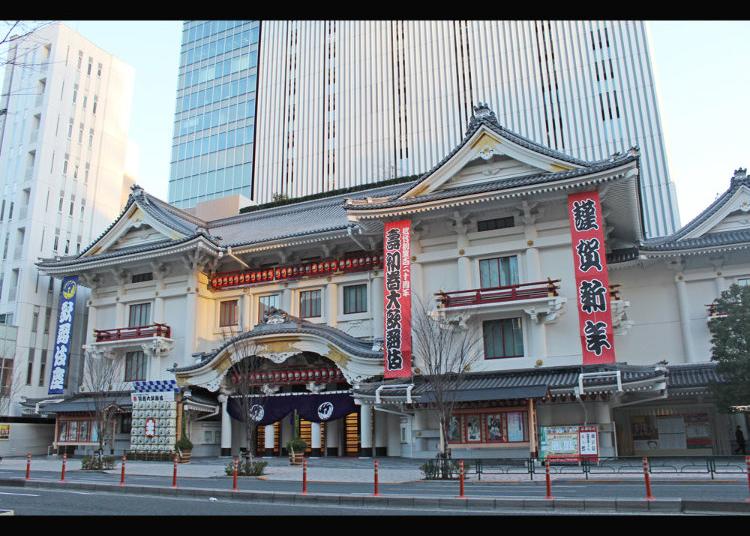 The Kabuki-za Theater is a well-known theatre for kabuki, a traditional play and pride of Japan. In 2013, the theatre was renovated to connect with the modern Kabuki-za Tower. Pillars on the first floor of the theatre were removed in order to slightly enlarge the seating. Audio-visual guides are available since the renovation to help first-time visitors enjoy performances.

There are shops for Kabuki-za goods and Japanese restaurants between the entrance and Higashi-ginza Station, and in the lobby as well. Kabuki-za Gallery on the fifth floor of Kabuki-za Tower has free admission, even for those not seeing a performance. The gallery exhibits costumes and props utilized on stage and also serves to promote the world of kabuki through lectures and demonstrations. On the same floor, you can have your photo taken in a kabuki outfit and enjoy some Japanese tea. Directly connected with Higashi-ginza Station on the Hibiya Line.
Address

4-12-15, Ginza, Chuo-ku, Tokyo, 104-0061
View Map

Nearest Station

Higashi-Ginza Station (Tokyo Metro Hibiya Line / Toei Asakusa Line)


Phone Number

03-3545-6800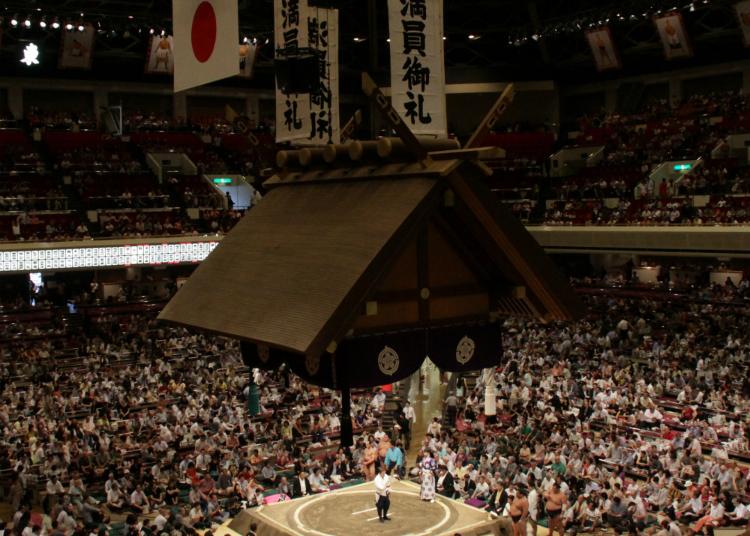 It is two minutes walk from the JR Sobu Line Ryogoku Station West Exit, or five minutes walk from the Toei Subway Oedo Line Toei Ryogoku Station A3 Exit. At Ryogoku Kokugikan, you can watch the games of the Japanese national sport sumo, which has 1,400 years of history. Out of six grand sumo tournaments that are held around the country, three – hatsu-basho (a first tournament) in January, natsu-basho (a summer tournament) in May, and aki-basho (an autumn tournament) in September – are held there.

The hall that accommodates more than 10,000 spectators has chair seats, but masu-seki, a box seating area sectioned in a square that accommodates four people, is more popular. Eating and photo-taking are allowed in masu-seki. There is also a sumo information desk called Ochayasan and an area where championship trophies can be viewed inside the building, both of which get bustling with people during a sumo tournament period. The Sumo Museum and the souvenir shop where you can find sumo-related merchandise are open during the off-seasons, too. It also hosts pro-wrestling events, entertainment contests, and various events other than sumo.
Address

1-3-28, Yokoami, Sumida-ku, Tokyo, 130-0015
View Map

Nearest Station

Ryogoku Station (Toei Oedo Line / JR Sobu Line)
2 minutes on foot


Phone Number

03-3623-5111
6.Geido Tate "Hato-ryu" Takase Dojo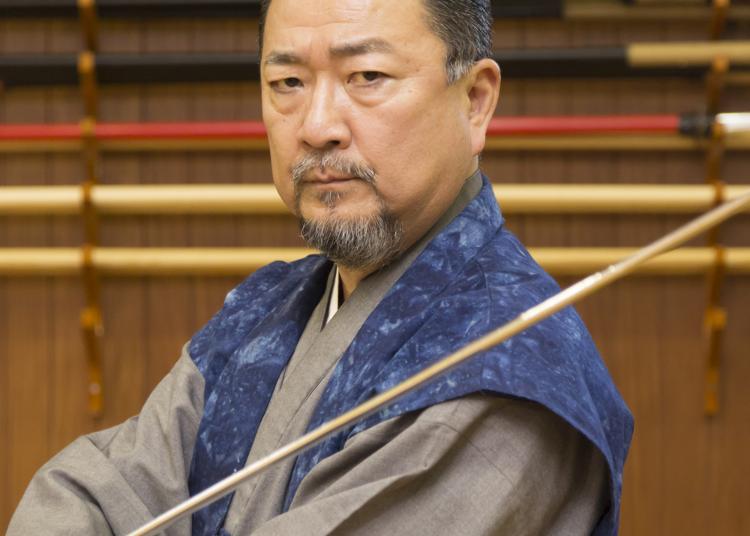 Takase Dojo is a professional group founded in 1971 to teach, constitute, stage, and perform stage combat and action for TV, movies, and theater. Representative works include the French movie Wasabi, produced by Luc Besson and starring Jean Reno, the US movie The Last Samurai, and Sekigahara, a Japanese movie released in 2017. We also put our energy into holding workshops and live performances open to the general public, including foreign visitors. We are also happy to discuss on providing private lessons, group lessons, women-only classes, and kids' classes.

In addition to holding lessons in various locations, including our main dojo in Fuchu and in Shinjuku, we can also dispatch staff for lessons.

Recommended for people who want to experience real stage combat, including wearing an obi (sash), and unsheathing, sheathing, and slashing techniques using the same Takemitsu swords that are used in the movies.
So why not take this opportunity to experience a Japanese traditional culture through stage combat that differs from the usual martial arts and combat sports.
Geido Tate "Hato-ryu" Takase Dojo

芸道殺陣「波濤流」高瀬道場

Address

3-21-25 Harumi-cho, Fuchu-shi, Tokyo, 183-0057


Nearest Station

Kokubunji Station (JR Chuo Main Line / Seibu Kokubunji Line / Seibu Tamako Line)
10 minutes by bus


Phone Number

042-361-5578
7.Tokyo Samurai Kembu - Samurai Culture Experience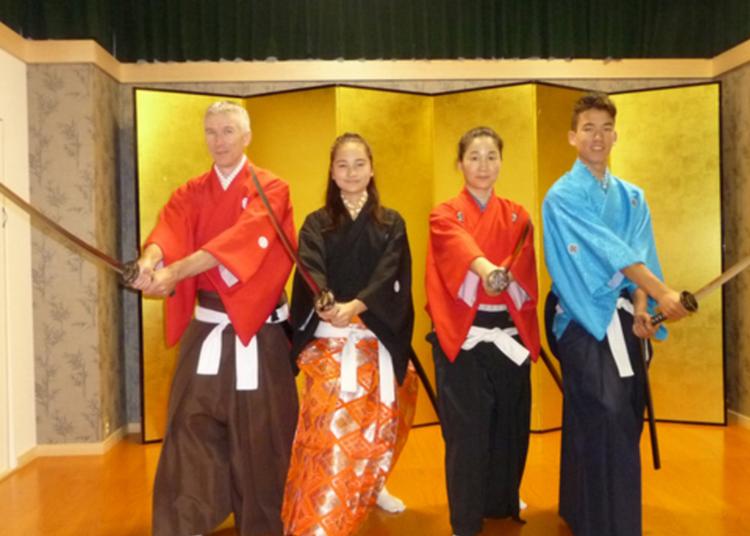 Samurai culture, formulated over the centuries, includes the art of "kembu", a traditional performing art of sword dancing on stage accompanied by recitation of poetry.
At Tokyo Samurai Kembu, we introduce participants to samurai culture through kembu performances and experiences. Are you interested in having an authentic samurai experience while in Tokyo for sightseeing?

Our kembu masters are fully proficient in the various schools of kembu, and teach you with easy-to-understand methods.

Learn about the characteristics of Japanese swords, see various types of swords, and feel the samurai spirit contained within them.
We offer 60-min and 90-min experiences, and for either duration you can decide whether you would like to wear a costume (a hakama outfit decorated with a family crest).

We also welcome new students to our school to train regularly in the art of kembu.
Everyone is welcome to join our kembu training, from total beginners unfamiliar with kembu to those with experience in martial arts, swordplay, or dancing.

Please visit our official website to make a booking.
Address

Akuta Awazu Kyobashi building 5F, 1-19-7, Shintomi, Chuo-ku, Tokyo, 104-0041
View Map

Nearest Station

Hatchobori Station (JR Keiyo Line / Tokyo Metro Hibiya Line)
2 minutes on foot


Phone Number

03-6882-5609
8.Isehan-Honten Museum of Beni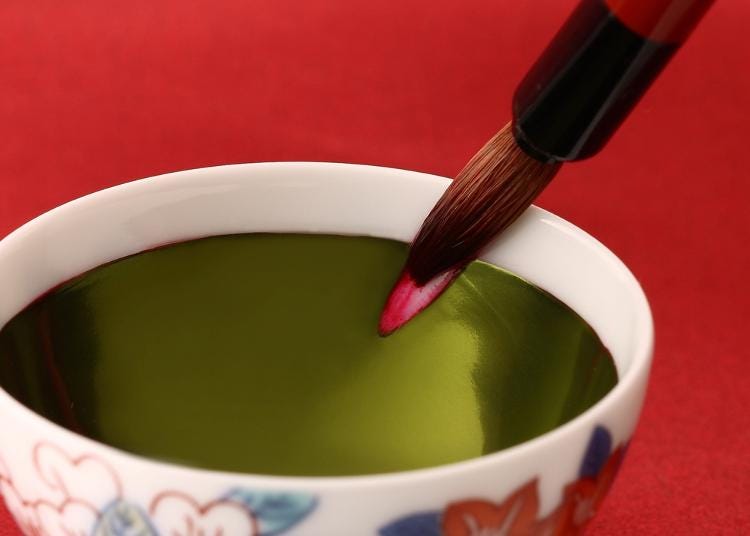 "Komachi-Beni" will be available for purchase from 9:30-17:00 weekday or online during the maintenance period.

Isehan Honten is a cosmetics manufacturer founded at Nihonbashi in Edo(Tokyo) in 1825.
Back in the old days, rouge has been refered to as Beni made from safflower. Women have been coloring their lips with glossy Beni for centuries, but the art of producing this alluring red color has nearly died out due to changing social needs, as well as the decline of Beni manufacturers. Isehan Honten is the only company in Japan that has been following the ancient Japanese Beni manufacturing method since its founding in the Edo period. The craftsmanship of producing Beni has been handed down orally to the heirs of the craftsmen. Komachi Beni, which we still have today, is a traditional rouge with an iridescent green glow, which is achieved through a painstaking process and exquisite craftsmanship.
At the Isehan-Honten Museum of Beni, the history of Beni, the manufacturing process, Edo-period makeup culture and customs are exhibited in the exhibition room. You can try out or even purchase the products in the salon.
See, touch, and learn about Beni. Come to the museum and explore the traditional world of captivating Beni that has been coloring our lives in Japan.
紅ミュージアム

Address

K's Minami Aoyama Building 1F, 6-6-20 Minami Aoyama, Minato-ku, Tokyo, 107-0062


Nearest Station

Omotesando Station (Tokyo Metro Ginza Line / Tokyo Metro Chiyoda Line / Tokyo Metro Hanzomon Line)
12 minutes on foot


Phone Number

03-5467-3735
*This information is from the time of this article's publication.
*Prices and options mentioned are subject to change.
*Unless stated otherwise, all prices include tax.