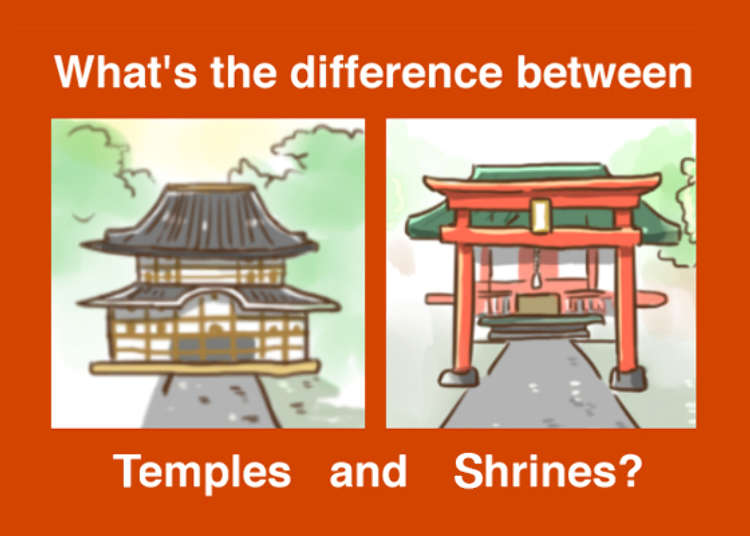 Classic places that emanate Japanese culture--temples and shrines. While the ambiance at both of these spots is relatively similar, did you know that their buildings are completely different? Knowing the differences should make your travels that much more fun!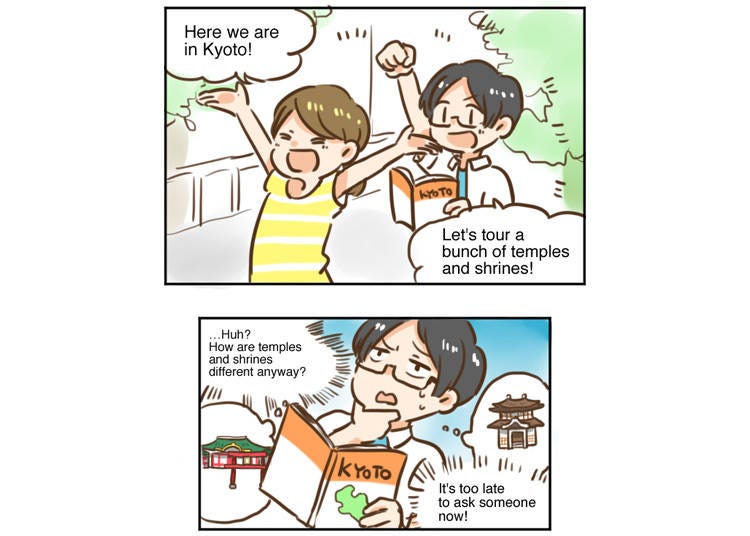 The preceding is a surprisingly common scenario.

Although the ambiance at both is similar in nature, shrines and temples are actually completely different facilities.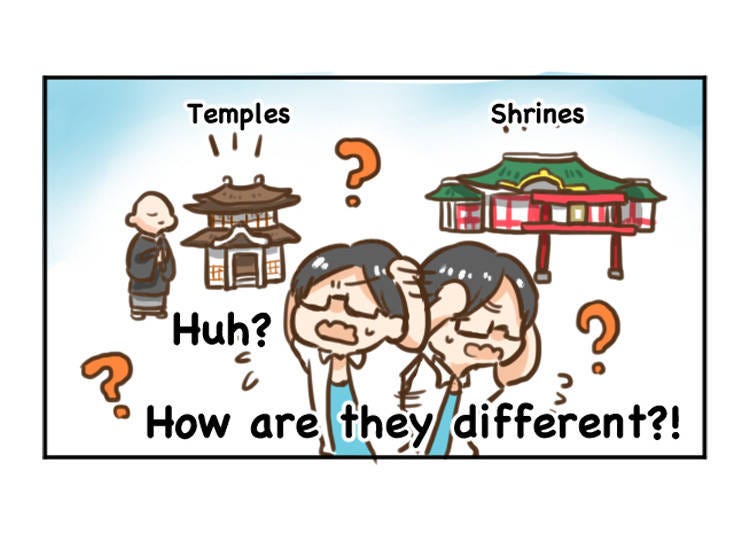 To put it simply, the religious affiliation for each is different.

Temples are for Buddhism.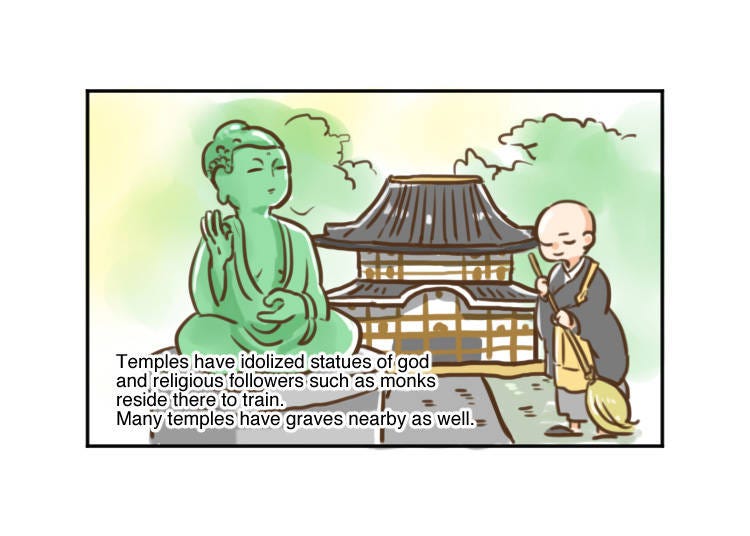 Shrines are for Shintoism.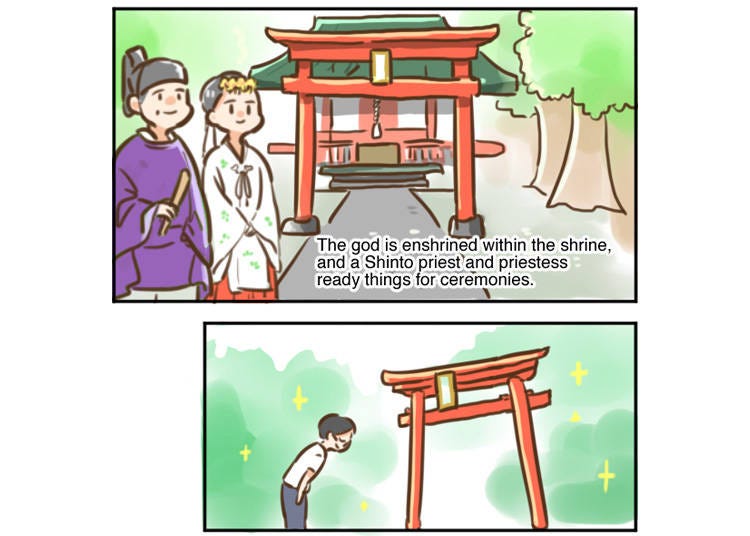 Shrines have a torii gate at the entrance. This signifies entering the holy precincts of the shrine.

Now, try visiting since you know the difference!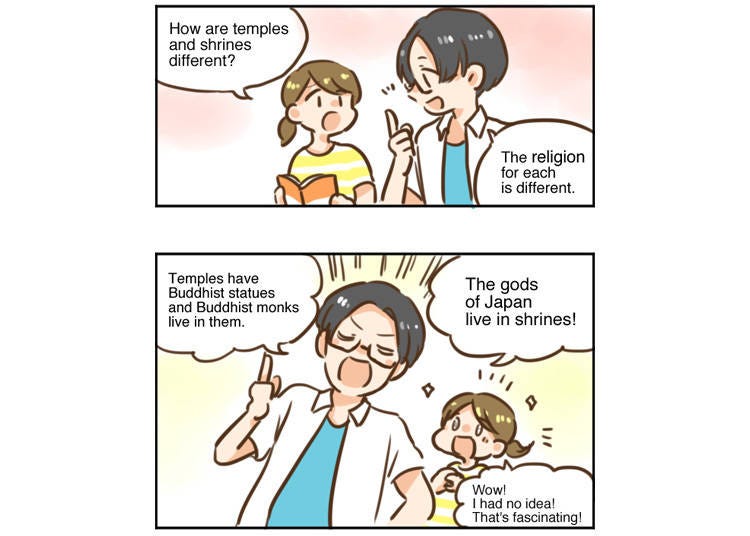 Now that you're armed with this new knowledge about temples and shrines, I'm sure it'll shine a new light on the places you visit, making it that much more enjoyable!

Illustrations by Manga de Japan
*This information is from the time of this article's publication.
*Prices and options mentioned are subject to change.
*Unless stated otherwise, all prices include tax.