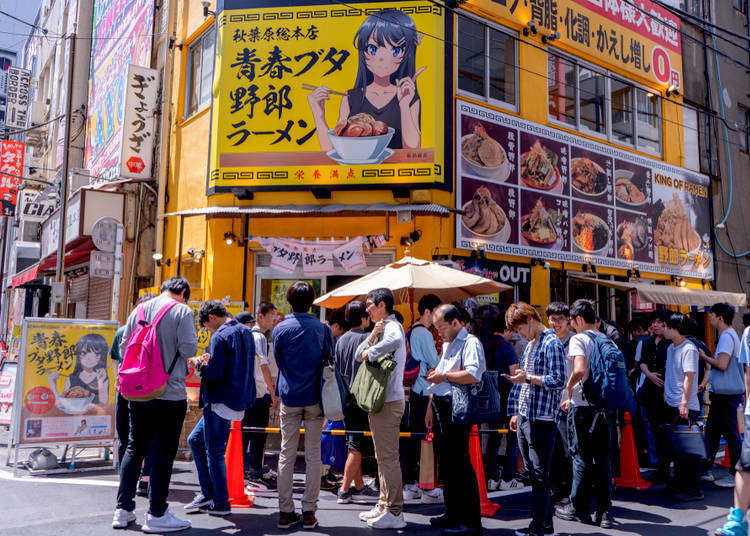 Japan is known around the world as a safe, polite and conservative island country that has brought the world sushi, sumo and green tea.

There are also an array of quirky and sometimes unbelievable rumors about Japan. Some like Japanese people wear surgical masks or slurp their noodles are true while others like Japanese police walk around with ninja swords are misconceptions.

Here are 21 rumors you have probably heard about Japan that actually are true!
1. Trains REALLY are on time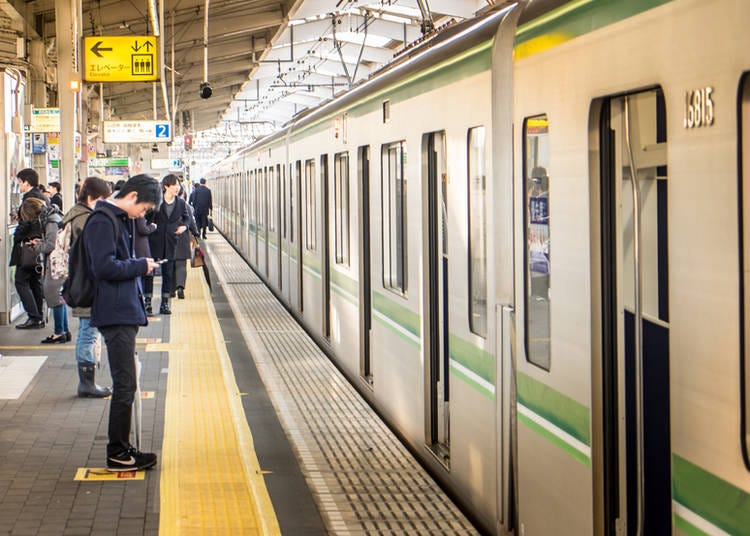 Image credit Winds - Shutterstock.com
Definitely home to one of the world's most efficient transportation systems, Japan prides itself on efficiency and timing.

Unlike many countries whose public transportation is often delayed or doesn't post exact arrival and departure times, Japan's bus, train and subway systems are exact, down to the second. Trains arrive and depart at the minute posted and if a train is early, it will wait until its scheduled departure. If for some reason there is a delay in service of even a couple of minutes (which does actually happen), an announcement apologizing and explaining the reason will be broadcast. And during power outages, emergencies or longer delays, the rail service provides apology letters to passengers to relay to their bosses or companies.
2. Japanese people line up for everything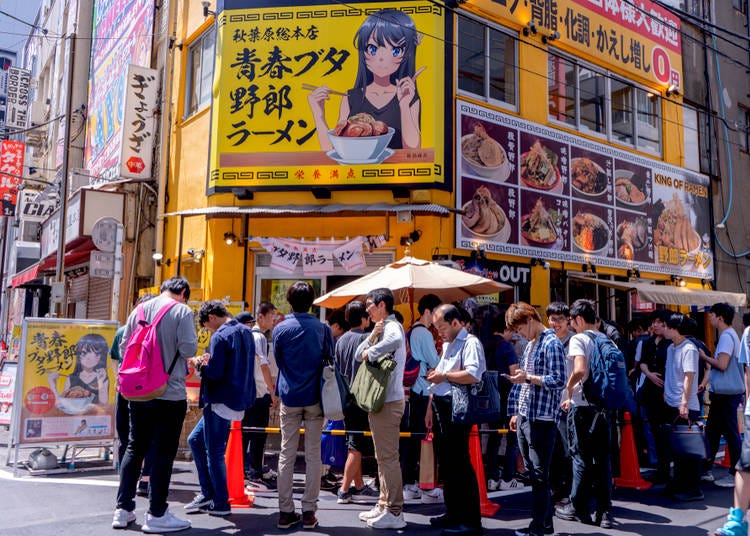 Image credit: InfantryDavid / Shutterstock.com
If there is a line-up, Japanese people will join it.

Out and about the city you will come across many instances of Japanese people lining up. Some obvious places will be for the bus, for a tourist attraction or for the bathrooms. But a sure sign that a restaurant or shop is popular will be the line-up outside. Much like lines outside nightclubs signaling the quality of the establishment, line-ups outside ramen shops, bubble tea cafes, clothing shops and restaurants mean they are popular and attract even bigger crowds of people to join in. Many shops, convenience stores or pop-up stands also have limited time special products only available at a specific time and place which attract roves of Japanese people who happily wait in line for their turn.
3. Garbage separation is like a science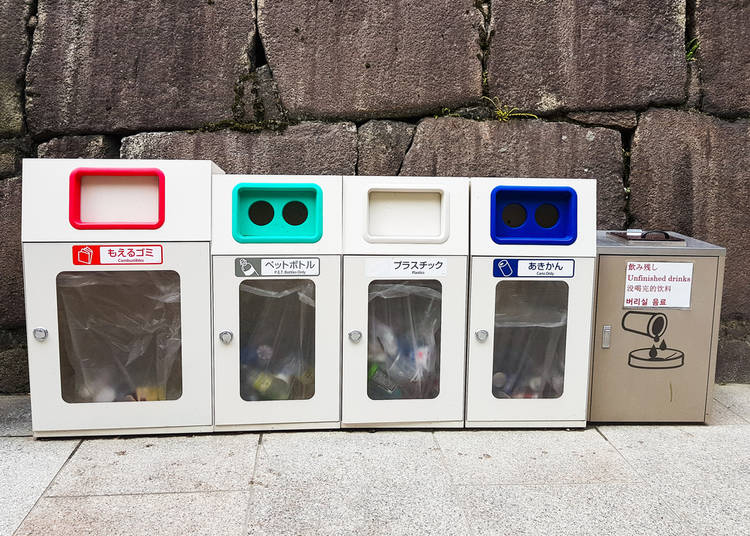 You might have to think twice before you toss that garbage out.

Garbage might seem like something obvious you toss into a trash can but when there are a line of receptacles all with different purposes, you realize the Japanese have perfected the art of eliminating waste. Garbage separation is so complicated, each town provides a specific guide book to each household for clarification.

Garbage is separated into burnable and unburnable. Burnable products are leftover foods, toys, diapers, clothes, etc. while non-burnables include houseware, batteries, plastic products, etc.

Beyond burnable and unburnable, big products like furniture, electronics and appliances require special pick up requests. There are also a variety of other receptacles; one for cans, one for bottles, one for plastic bottles, which must have the seal and cap thrown away separately and one for other plastics such as bento boxes, cartons, bottle dispensers and wrappers. There are also book and magazine pick up days as well as cardboard pick up days with each requiring the garbage be tied up with string.
4. People sleep on trains all the time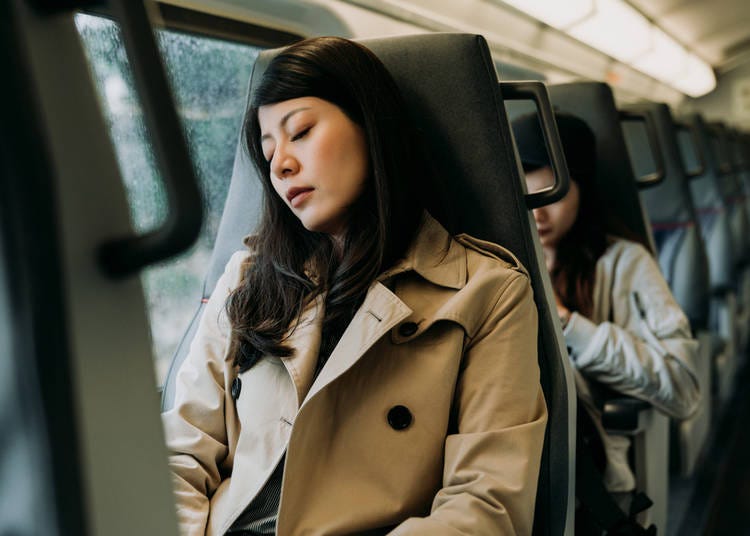 Trains are a home away from home where Japanese people can lean back, close their eyes and take a quick break from their hectic and stressful lives.

Tokyo and many other big cities in Japan are commuter hubs with most people living on the outskirts coming into the city for work. And with the workplace in Japan demanding long hours of overtime and often working weekends, Japanese people have very little time to relax or even sleep. Even student's demands of early morning school club practice and after school juku (cram schools for extra tutoring) take a toll on their sleep habits. Everyone wakes up early, goes to bed late and is working, studying or riding the train.

The train is actually an obvious place to sleep as it is quiet, comfortable and in and of itself not particularly interesting. Instead of the hard plastic seats you might find in other countries, even the humble subways in Japan are cushioned masterpieces - and are often heated in winter too! In this lulling atmosphere you will see people reading manga, playing on their smartphone and dozing off. The Japanese have gotten so good at these power naps that they magically seem to be able to wake up exactly at the right stop.
5. Japanese really do eat sushi!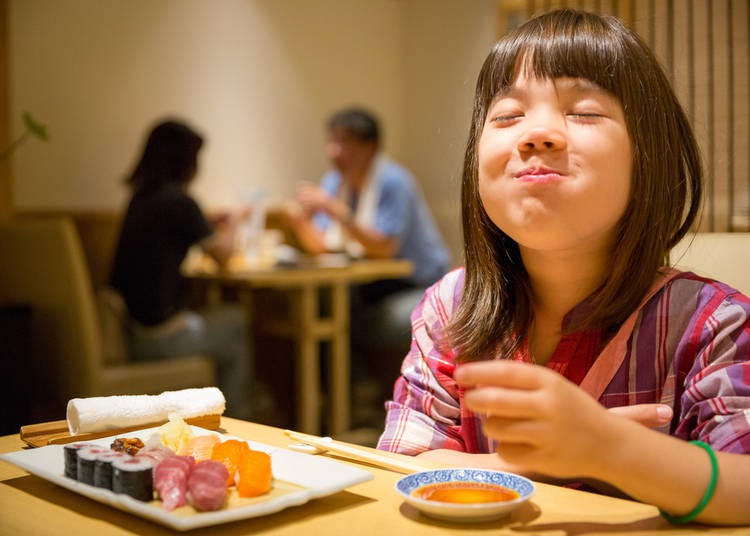 Sushi is a popular Japanese food found in restaurants, supermarkets and convenience stores.

Despite sounding stereotypical, sushi really is available and eaten all over Japan. Whether a local sushi shop, the fun and famous conveyor belt sushi chains or trays sold at the supermarket, or even at a convenience store, sushi is available everywhere and it tastes really good!

Traditional sushi is simple, fresh and with a dab of wasabi and soy sauce is a perfect meal for all ages and occasions. Salmon, tuna, eel, cod roe, scallops, crab, shrimp, egg and even natto sushi are quite popular choices but most places don't offer more of the elaborate sushi that is popular in North America like California roll or rainbow rolls. Japanese sushi tends to be the traditional creations and usually doesn't play with other ingredients like avocados or cream cheese.

The more artistic sushi with bold colors and tastes is something that was created over time in other countries to suit their tastes. Teriyaki chicken is also a food that is eaten and popularized much more outside than in Japan.
6. People wear face masks in public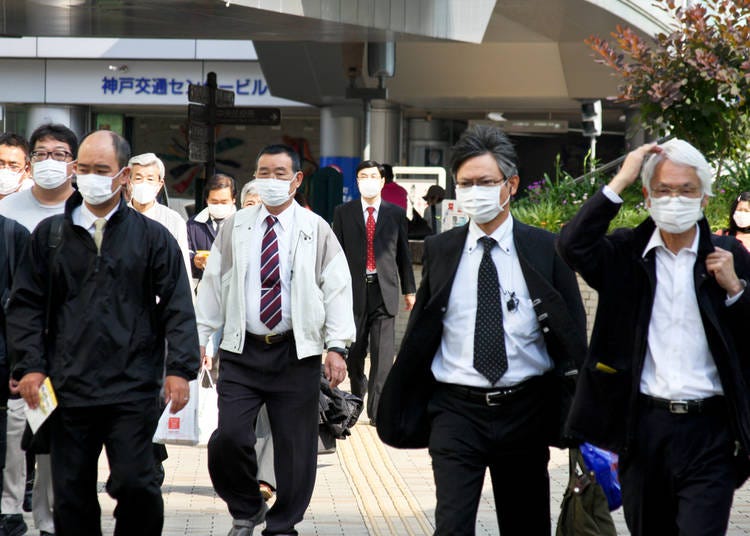 Image credit: Hinochika / Shutterstock.com
Surgical masks are as common as mints and tissues in the arsenal of every Japanese person.

Face masks, in most countries, are rarely seen outside of a hospital or on tv during some deadly virus outbreak drama, but in Japan they're sold and worn everywhere. Packs of face masks are sold in pharmacies, supermarkets, convenience stores and even vending machines. There are also a variety of reasons Japanese people love wearing masks.

Most Japanese people wear face masks in winter while commuting on trains and even in the office to ward off sickness from others or from spreading their own colds. But face masks are also worn in other seasons to protect against allergies and air pollution as many Japanese people suffer from pollen and other air quality related sicknesses during spring and summer.

Recently, a trend of younger people is to adorn masks as a fashion statement. Masks in a variety of colors, character designs and patterns are available to customize your style and look. Young men wear black surgical masks to look cool while girls where kawaii masks to accent their wardrobe.
7. Vending machines are found all across Japan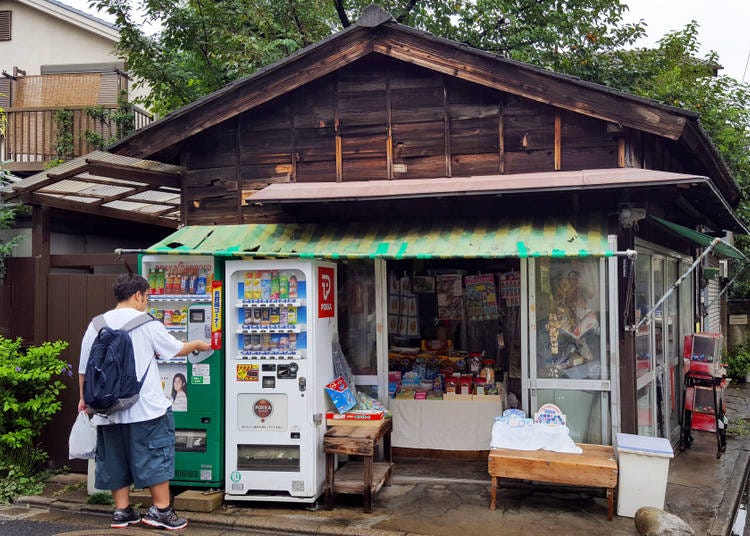 Image credit: icosha / Shutterstock.com
From the heart of Tokyo to the most remote fishing port in Japan, and even around farms and fields, it seems there will always be a vending machine selling drinks to quench your thirst.

With over 5 million vending machines across Japan selling drinks, food, stationery, cosmetics, cigarettes, alcohol, books and even underwear, there really is a vending machine around every corner. Near stations, schools, offices, tourist attractions and residential areas, these 24 hour machines are perfect for those out working or partying late. There are even vending machines in remote forests and next to temples ensuring everyone is hydrated at all times.

Vending machines in Japan are quite smart as well, as they require special I.D. to buy alcohol and tobacco. Vending machines also accept payment via smartphone and train payment cards like Suica and Pasmo. Recently, modern vending machines have a giant LED screen displaying products, weather, news and other helpful information.
8. Lost things actually get returned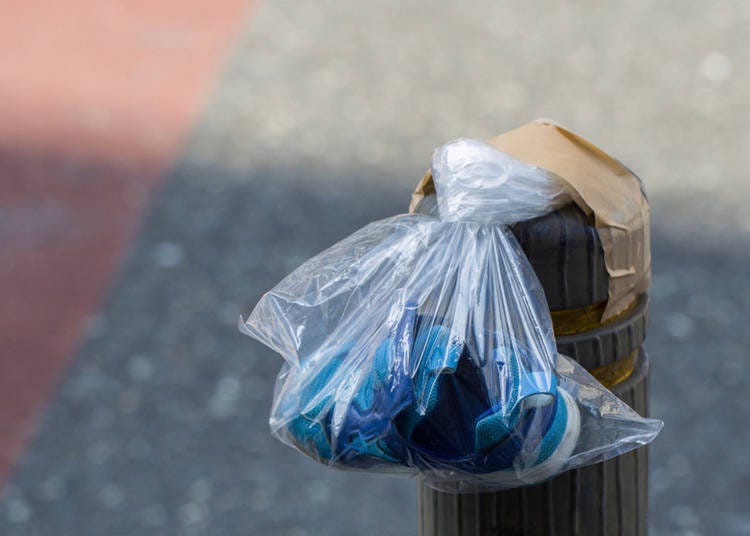 Japan is recognized worldwide as a safe place not only for people but for their belongings as well.

You will hear many stories of people losing their wallets, jewelry, phones, or other valuable possessions in Japan only to have them returned quickly and intact. Wallets are returned with money, purses and bags returned with nothing missing and even money itself being turned in to the police.

Many objects such as keys, clothing, shoes and canes that might be forgotten or lost are usually untouched. Returning to the place where you dropped it, you might even find someone has left a note, hung the object to a wall or post for easy access or even taken the time to place the object in a bag to guard against rain.

If the item is not where you dropped it, most likely someone has found it and taken it to the local Koban (police box) or lost and found center. Rarely do lost items remain lost.
9. Japanese people kind of are workaholics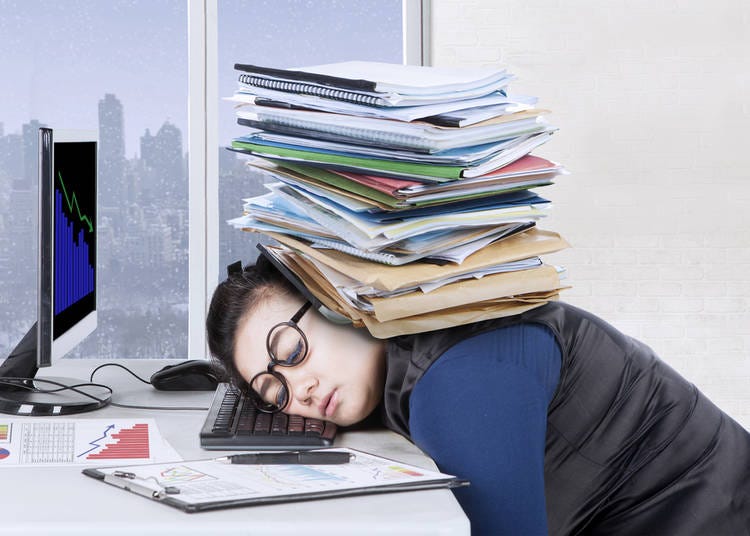 The work culture in Japan is so stressful and demanding that there is even a Japanese word for dying from overwork: karoshi. The pressure is so high than many Japanese who can't take it anymore and want to quit are not allowed and their resignation is denied.

Companies in Japan require many Japanese people to wake up early and commute far distances only to return late at night and with little chance to sleep or recuperate. As Japan's biggest resource, people are the backbone of the economy and country's prosperity.

Depending on industry, overtime and working weekends are not uncommon and many workers opt not to take personal days, vacation days or even sick days - despite changes to laws to encourage otherwise. Despite having 16 national holidays, the most public holidays among major developed countries, you may find a fair number of Japanese people choose to work from home remotely, even if their office is officially closed.
10. Japanese kids clean and serve lunch at school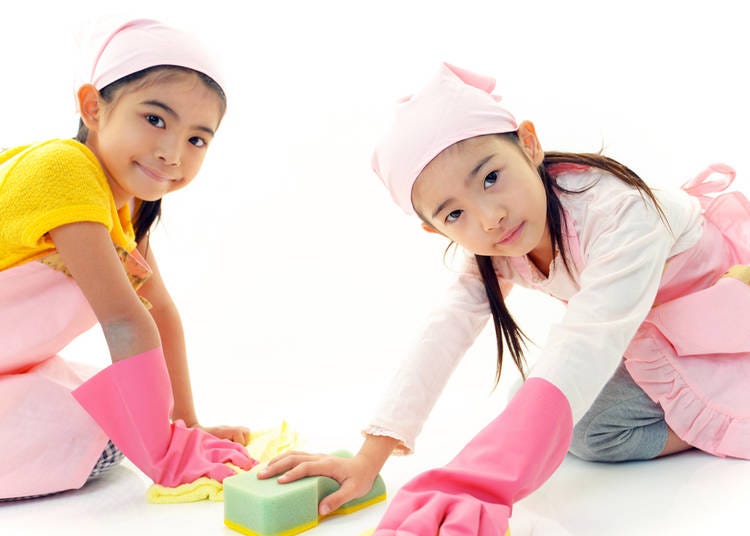 Japanese kids learn a lot more than math and science at school. They learn everyday life skills like cleaning, sweeping, washing, food preparation, serving and sharing.

Japanese students from elementary school all the way to high school are responsible for keeping not only their lockers and desks clean but all parts of the school clean. School set aside a specific time each day for cleaning time. Students are divided into groups that are responsible for specific chores and lunch duties. These groups rotate every day to ensure all kids have a chance to do all the different tasks involved.

During lunch, groups of students bring food from the kitchen, set up trays and serve food to all the students in their classroom. After lunch, while the teachers are preparing for the second half of the day, you will see Japanese kids mopping and sweeping the floors, taking out the trash, washing the windows and desks as well as cleaning bathrooms and toilets.
11. Many ATMS aren't 24 hours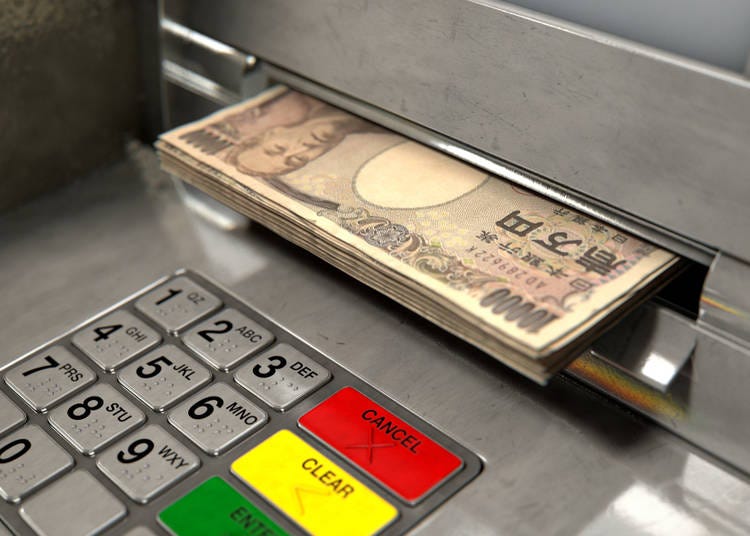 Even ATM machines need some down time to decompress in Japan.

Unlike many countries, where ATMs are available 24 hours to provide cash during the bank's off hours, you'll find that many ATMs in Japan also shut down in the evening. Many banks in Japan who close their doors to the public late afternoon also close their automated systems late evening. And during long Japanese holidays like Oshogatsu (New Years) and Obon (summer holidays), many people will not have access to their bank accounts and must withdraw money ahead of time.

Recently, the bigger banks have extended their hours and many convenience stores have 24 hour ATMs but depending on your bank even the 24 hour machines may not accept your card. Just in case, it's a good idea to always have Japanese cash on hand, especially during vacation periods.
12. Garbage cans are hard to find
Garbage is separated and processed very specifically but the first step is to find a place to put it.

Walking around, both city and country, people will notice the lack of garbage cans in Japan. Even in big cities or major tourist attractions, it is hard to find places to throw away your garbage. The exception being receptacle for pet bottles, which are usually located beside vending machines. But all the other types of garbage cans seem to be absent.

Two places that you are sure to find garbage cans are at convenience stores and train stations. Usually at the entrance, there is a place for burnable, unburnable, pet bottles and plastic bins. But in general, most shops, street corners and parks don't have a place to dispose of your trash. Instead, people are expected to keep their garbage, take it home with them and dispose of it at home. This may sound like a ridiculous suggestion but surprisingly you will find many Japanese bagging up their garbage and taking it home with them.
13. All ages read Manga comics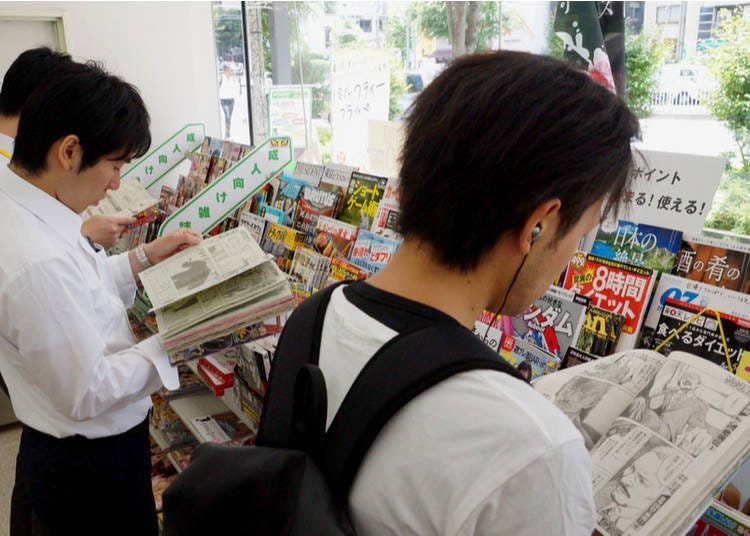 Image credit: Mac Odolinski / Shutterstock.com
Japanese people buy, consume and love manga or Japanese comics, no matter what age they are.
In North America, you will see many teenagers or kids reading superhero comics on the bus or during their lunch breaks but it is highly unlikely to see an adult engrossed in a Spiderman adventure. However, in Japan not only children and teens but both men and women of all ages can be seen on trains, cafes and even standing at bookstores and convenience stores reading their favorite comic.

Japanese manga, like video games and movies, is an escape for Japanese people from their everyday lives and is cheap, easy to find and can be consumed anywhere. Japanese manga comics are quite varied and specific in topic giving them mass appeal. There are comics written for every topic and genre.

Much like movies and tv shows, Japanese comics have stories that deal with love, relationships, sports, comedy, horror, suspense, crime, history and everyday life. Many manga comics deal with everyday jobs and characters who are chefs, insurance agents, lawyers or salarymen.
14. Pachinko is Everywhere!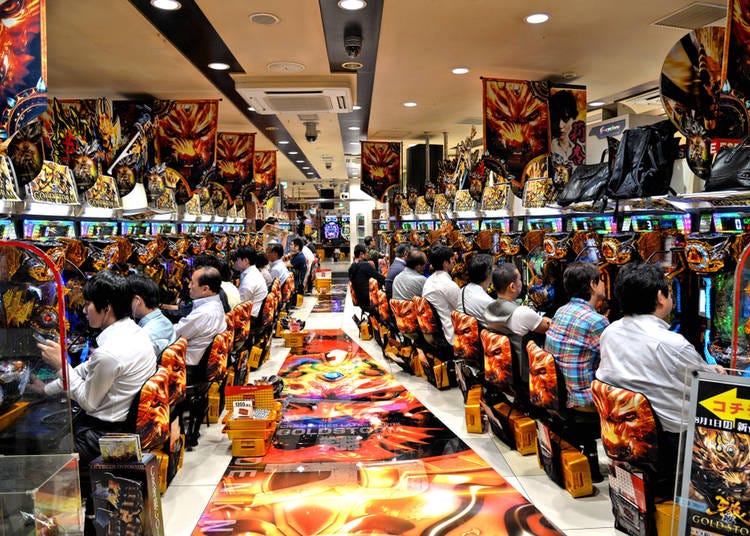 Image credit: poludziber / Shutterstock.com
Despite being a country where gambling is illegal, pachinko or slot machine centers are widespread.

Pachinko parlors are big, loud and usually smoky but always full of Japanese men and women hoping to hit it big. The machines use tiny pinball like balls that are shot with a variety of levers, obstacles and cups. There is usually an LED screen with anime characters and different themes to keep the game exciting and fun.

Pachinko parlors are like slot machine casinos but use silver balls as payout. These payouts are then exchanged for plastic coins by the parlor. Because gambling for money is illegal in Japan, these plastic chips are then taken outside to a separate shop that buys plastic chips for cash. This loophole allows Pachinko parlors to operate and prosper. Pachinko is a 300 billion dollar a year industry and generates more revenue than Las Vegas.

The pachinko world is so popular that there are strategy and pachinko news magazines sold and before opening their doors, people are lined up in front of the shop to have first shot at their favorite machine.
15. Many Japanese companies have morning exercises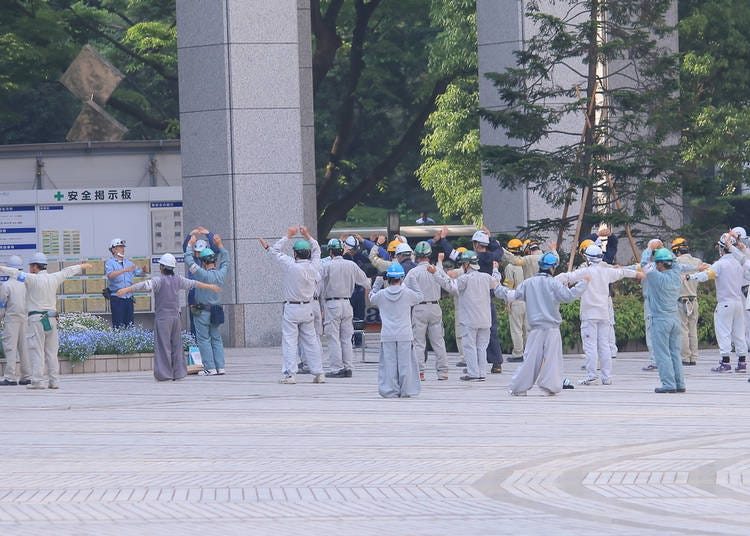 Image credit: TK Kurikawa / Shutterstock.com
Japanese companies believe workers are more productive and efficient when they start with physical stimulation in the morning.

To enhance the health of their employees and increase job productivity many companies start the day with a morning meeting and an exercise routine which includes stretching, bending and squatting. The exercise is usually set to a tune called Rajio Taiso, which means radio exercise. This exercise routine was introduced and used originally during war times for soldiers but now is used in a variety of schools, gyms, workplaces and hospitals.

In fact, in 2011, the Postal Insurance Member Association conducted a survey on 886 businesses and found that around 33% did Rajio Taiso or similar exercise routine. The benefits of this morning exercise include increased heart rate and blood flow which in turn lead to more active and alert minds. Japan is known to have a high life expectancy and according to the World Health Organization, less than four percent of Japanese are considered obese compared to 32 percent in the United States.
16. Tipping really is not popular in Japan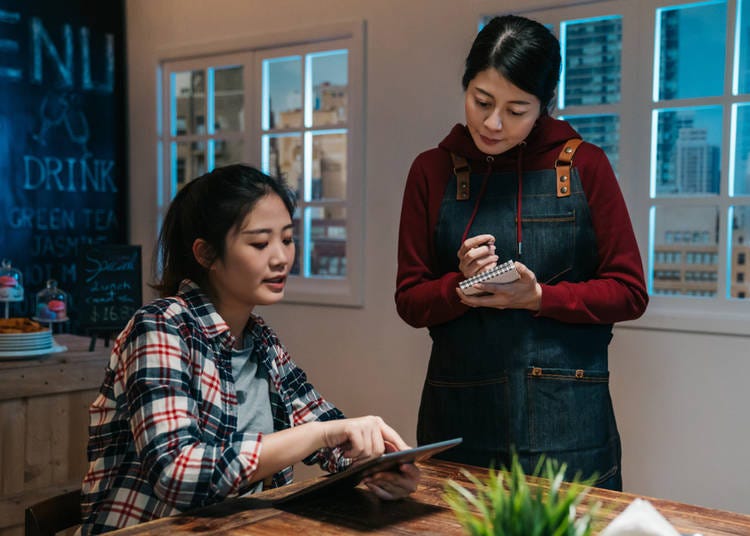 Despite being one of the top countries in service excellence, tipping is not customary in Japan.

Not leaving a tip at a cafe or restaurant in North America may lead to dirty looks or even an argument, but the staff in Japan only expect a "thank you." Not only restaurants but most places you would expect to leave tips do not require or even accept tips. Hotels, taxis, hair salons and food delivery staff all provide services and refuse and sometimes are not allowed to accept tips.

Whereas in countries where tipping is customary and staff are paid less and rely on tips, in Japan wages are higher and exemplary service is required at all times for all customers. Also, in many restaurants and izakayas (Japanese pubs), a table charge called Otoshi is added to the bill in replacement of a tip and small appetizer is provided in exchange.
17. People DO slurp their noodles
Noodles are one of the few foods where it socially acceptable to make loud slurping noises while eating.

Japan and its culinary delights are always served and eaten in the most polite and proper ways using chopsticks, placemats and precision. However, noodles seem to be the exception as the most common and recommended way to eat noodles is to suck up as many noodles as possible while making loud slurping noises.

The Japanese believe that slurping noodles rather than chewing them serves two purposes. First, by slurping the noodles it enhances the aroma and flavors making the noodles taste better. Second, noodles are served extremely hot and by slurping are cooled down and easier to eat rather than eating them directly from the hot soup.
18. Japan's service is excellent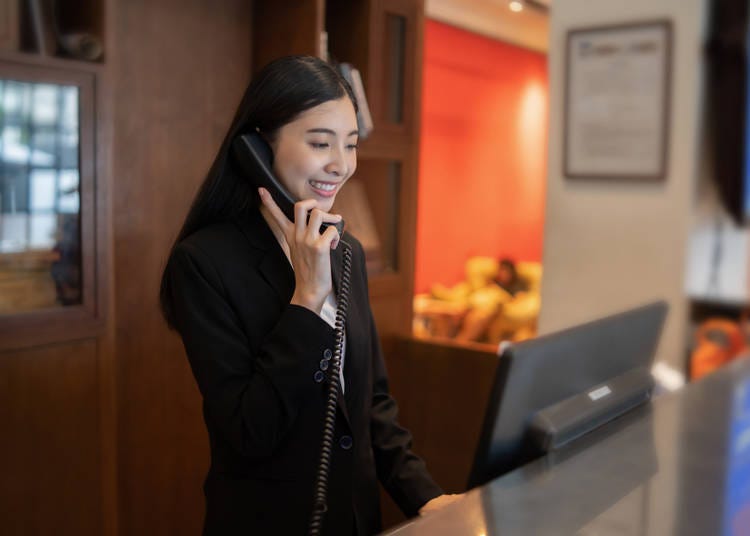 Japan's service is unlike any other country and prides itself on providing efficient, professional and courteous service.

Service in Japan extends further than just greeting customers and meeting their needs. Starting from the appearance, many companies, department stores, restaurants, hotels and offices require strict uniform, hair and make-up rules. Image and first impressions are quite important in Japanese culture so staff must present their best self upon first meeting.

Language is also different as there are levels of politeness in the Japanese language. Keigo, which is extremely polite Japanese, is used when speaking to customers. Staff also memorize and use set phrases in polite Japanese for different situations.

Staff are also required to bow and work as quickly as possible to meet the needs of the customers and will go out of their way to ensure a customer has a positive experience. If there is a question or special request from the customer, staff are required to do their best to find, research or answer the question to the customer's satisfaction.
19. Bowing is done often and in various situations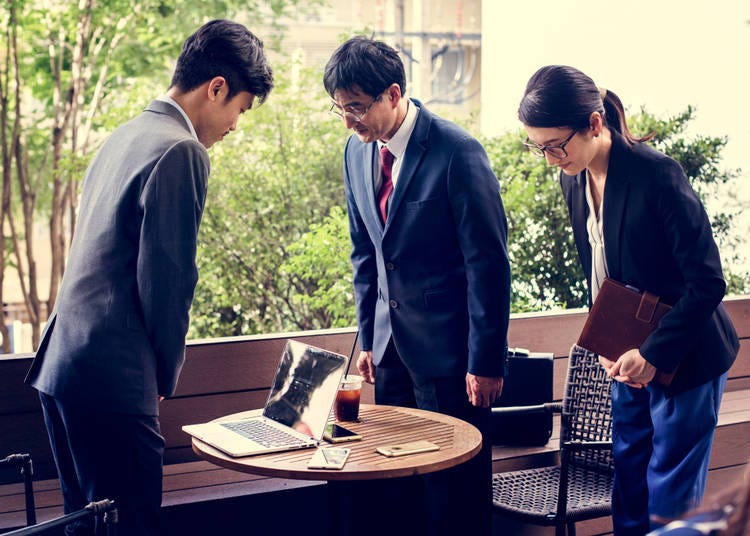 The Japanese bow or Ojigi, is a gesture that shows a form of respect and is used all day, every day in Japan.
A sign of lowering yourself and thanking the other person, bowing is a strong and meaningful gesture in the Japanese culture. Japanese people will bow respectfully not only for greetings but for a variety of reasons.

Depending on the situation, how to bow in Japan will change. For greetings, thanking or informal situations just a slight bow is usual. The higher the status of the person you are bowing to, the deeper the bow should be. Sales staff or business men will bow deep to their customers in appreciation and respect.

An extremely deep and long lasting bow is used when meeting someone of very high status or for a deep apology. And the most extreme bowing, which is common to see in Japanese TV dramas about workplaces, is called dogeza. This bow, which involves being on your hands and knees, is rare and only used in extreme situations when the person is deeply regretful for their actions and are seeking forgiveness.
20. Japanese people take their shoes off almost EVERYWHERE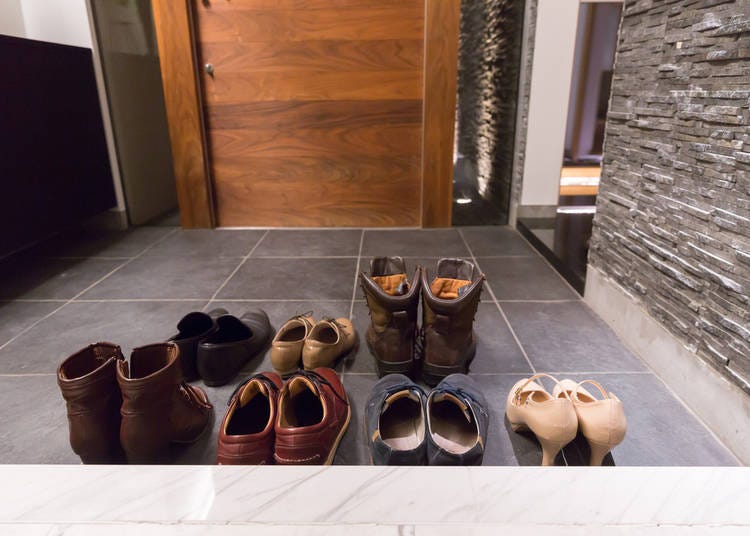 Everyone in Japan from a young age learns quickly that there are "shoes on" and "shoes off" places that are strictly followed.

The most obvious place is Japanese homes and the reason is cleanliness. Rooted from ancient times when roads were not paved, shoes were removed before entering a home to prevent mud and dirt to enter the house. Also, the floors were made of tatami, a Japanese mat type flooring, which is quite delicate so to avoid damage shoes were removed. Japanese people also sit on the floor to eat or have futons on the floor to sleep so it is natural to keep these spaces clean.

Similarly, schools require everyone to bring indoor shoes and many workplaces also require slippers instead of outside shoes to be worn. A surprisingly large amount of places across Japan require to remove your shoes before entering such as Japanese style restaurants, sports gyms, dressing rooms, temples, Japanese style hotels (ryokan) and hot springs.
21. Japanese police DO carry guns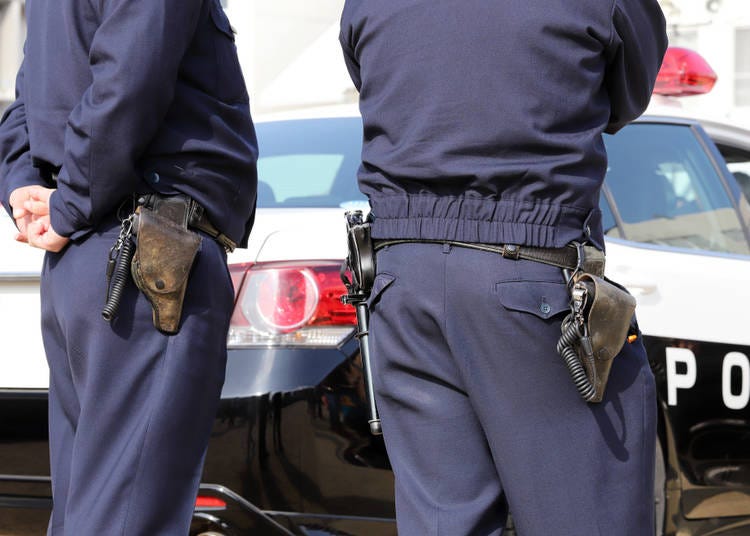 Japan has very strict gun laws, low crime rate and very few guns in the general population but virtually all police on the street carry a firearm as part of their standard police uniform.

As the gun violence and the gun debate ramp up in America, specifically after so many mass shootings, Japan has been lucky enough to avoid gun violence with Wikipedia reporting only 3 gun related deaths in 2017 compared to over 15,000 in the US. This might be because there are fewer than 400,000 guns in Japan owned by private civilians in a population of 127 million people (according to the Small Arms Survey based in Switzerland). Compared to the US population of about 320 million and over 390 million guns privately owned Japan has much less guns in the hands of regular people.

With virtually no gun violence and very strict gun laws which make it difficult for people to obtain guns, the police have, but almost never use their guns.


Japan is a unique and wonderful country which has many surprising and distinct cultural practices. Sometimes these aspects of the country or culture may not make complete sense but learning more about why they exist, help people understand and appreciate the culture. Next time you come across a rumor about Japan, dig deeper and hopefully this mysterious country will make more sense.
Written by: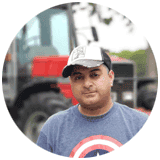 *This information is from the time of this article's publication.
*Prices and options mentioned are subject to change.
*Unless stated otherwise, all prices include tax.