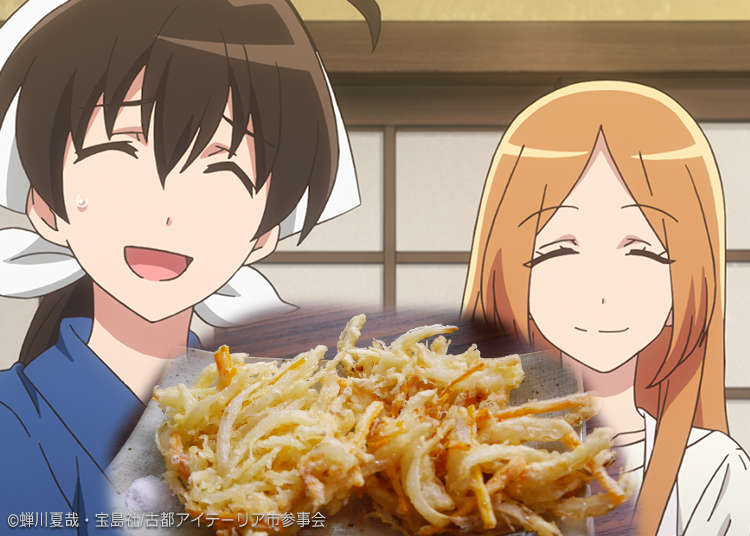 Japanese star chef Ryuta Kijima created simple recipes based around the food served in the recent anime Izakaya Nobu, for you to cook in your own kitchen at home! Here we introduce a simple, straightforward and delicious tempura recipe for you to savor.
Next to sushi and ramen, one of Japan's most representative foods is tempura. At Izakaya Nobu, the people of Aitheria get to enjoy shrimp and asparagus tempura and are, of course, immediately taken by the wonderfully crispy texture and freshness of the ingredients inside! It's one of the absolute must-try dishes of Japanese cuisine and you'll be surprised at how easy it is to actually make tempura at home. Chef Kijima has prepared a simple yet delicious recipe of mixed tempura, called kakiage in Japanese.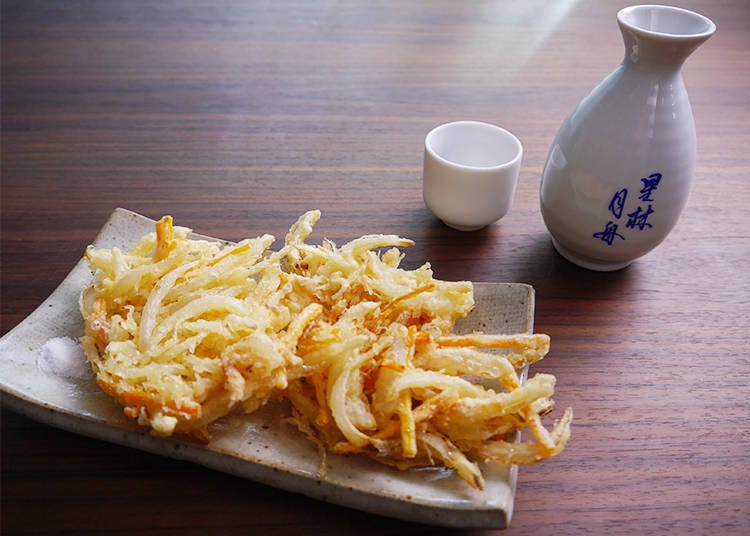 Tempura has a fascinating origin. The name itself has its roots in the Latin expression Quatuor Tempora (Ember days), a Christian period of fasting and praying. The delicious deep-fried dish was created in Nagasaki to accommodate the Portuguese who lived there and followed the fasting rules of the Ember days. Over the centuries, it involved into the crispy goodness we associate with Japanese cuisine! Pretty much everything can be turned into a delicious tempura dish, but today Chef Kijima shows us a simple way to make your own tempura in a frying pan. Surprise friends and family with this classic of Japanese cooking!

Yield
Makes 2 servings

Ingredients
・1/2 onion
・1/2 (about 50g) small carrot
・5g sakura shrimp (*1)
・frying oil
・a pinch of salt
A
・5-6 tablespoons flour (50g)
・1/2 tablespoon potato starch
B
・1 egg yolk
・5 tablespoons cold water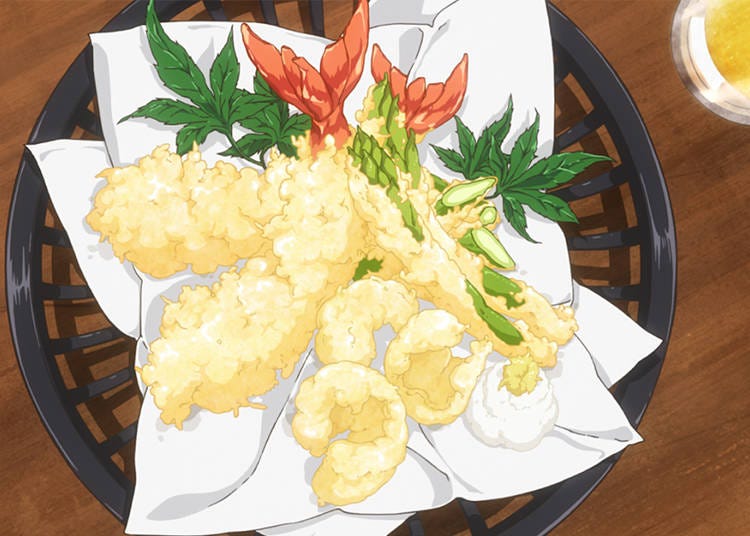 Tempura at Izakaya Nobu - super crunchy!
Preparation
1. Slice the carrot in 5mm thick, 4cm long sticks and slice the onion in 5mm thick pieces, parallel with the fiber.
2. Put the vegetables you just sliced in a bowl with the shrimp, add the ingredients of A and mix well.
3. Now mix the B ingredients in a separate bowl before adding them to the bowl with the veggies and the shrimp, mixing everything roughly.
4. Pour frying oil into your pan to a height of about 1cm, then heat to medium temperature. Divide your bowl into four portions of the same size. Use a wooden spoon to keep it at the edge of the pan and fry it for about 2 minutes. Flip it around, turn up the heat, and fry for another 2 minutes.
5. Turn it around until both sides are crispy, then take it out and serve it with a pinch of salt sprinkled on top. Itadakimasu!

*1) Dried sakura shrimp can be bought at Japanese shops and Asian supermarkets.

With these quick and easy recipes, you can bring both the taste and atmosphere of Izakaya Nobu to your own kitchen. Whether you enjoy this traditional dish all by yourself or treat friends and family to a healthy, yummy meal, don't forget to savor it alongside a nice drink!
©蝉川夏哉・宝島社/古都アイテーリア市参事会

*This information is from the time of this article's publication.
*Prices and options mentioned are subject to change.
*Unless stated otherwise, all prices include tax.