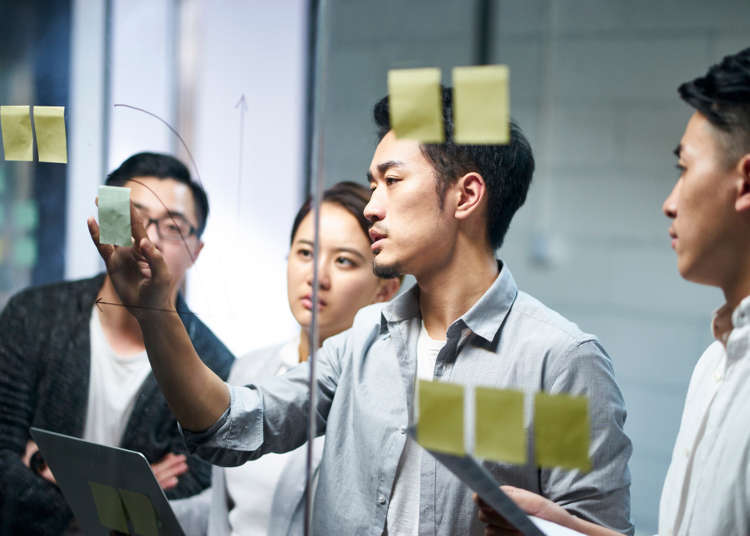 "Japanese girls are popular outside of Japan, but Japanese guys aren't."

This is the sad 'reality' that Japanese men tend to believe in. Compared to men from other countries, Japanese men are often portrayed in the media to be "shy and bad at expressing themselves" or "clumsy and lacking initiative."

However, is the 'reality' really true? In search for real impressions of Japanese guys, we asked foreign girls from five different countries what they found attractive about them. The result? The answers defied our expectations! (The responses below are the personal opinions of the respondents; this piece is written by a Japanese national.)
1. "I want to be the one approaching, so it's just perfect that Japanese men are shy!" / American Woman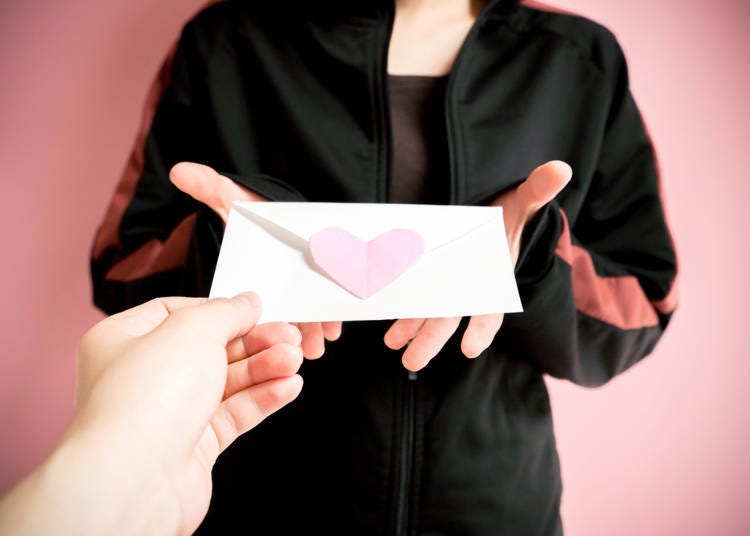 画像:Shutterstock
"I like that Japanese men are shy! Western men tend to be assertive, so too many of them come off as pushy even when meeting them for the first time... I prefer to be the active one doing the approaching, so if the man comes off too strongly, I lose my interest. Also, Japanese men will properly confess to you to ask you out, right? I think it's wonderful that they're usually shy but can be manly when the time calls for it." (American woman in her 20s)

To think that from this American lady's perspective, being introverted would be a strength rather than a weakness!

One thing about romance in other countries: while Japanese people will confess and ask the other person out, that practice is found only in a number of Asian countries, including Japan.

In the West, it appears that it is common for couples to unknowingly become an item gradually. In contrast, couples that begin dating because of a confession are few. It is typical for one to test the waters by inviting the other person out. If they respond favorably, the two become an item. For Japanese people who usually consider the confession to be the start of a relationship, this arrangement might make them uncomfortable since it is not explicitly clear if they are truly going out together.
2. "Japanese men who are tolerant and financially stable are great!" / Filipino Woman
画像:Shutterstock
"I've dated Japanese men before, and when we met, they would generously buy me anything I wanted and take me to fancy restaurants. Japanese men who aren't just tolerant but also happy to share pay for ladies are great! When I look back, those times were truly like a dream." (Filipino woman in her 20s)

"Japanese men? Rich!? You're kidding, right?" This may be what some of our Japanese men are thinking. Perhaps this opinion highlights more of a difference about treating women in a "ladies' first" manner, paying for others while on a date. And so, Japanese gentlemen might indeed considered to be extremely likable.
3. "They 'ruin' their image in a good way! It's adorable when they act in a completely unexpected way" / Turkish Woman
画像:Shutterstock
"Kansai people have an especially good sense of humor that I love. I'm working in Japan now, and many of my colleagues who are from Kansai just have the ability to make people around them laugh. But they turn serious when they start work. That gap in their image is really attractive!" (Turkish woman in her 20s)

Turkey has always been known to be a pro-Japanese nation. Within Turkey, there are many who consider the Japanese to be kind and diligent people with a strong sense of righteousness. Because of that, they feel a gap between their initial perception and their actual impression of Japanese people, with many of them having a positive impression and finding them very interesting.
4. "I don't need love that is just for show. I like a Japanese man who expresses himself through action" / French Woman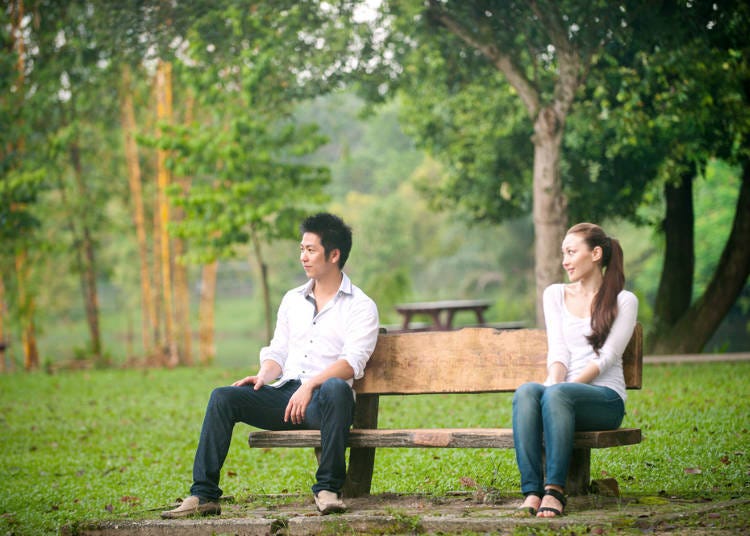 画像:Shutterstock
"I like people who express their love through actions rather than words. Japanese men don't talk much when you first meet them and seem extremely shy. Still, they come to your help immediately when you need it and also casually show their concern. Their ability to take action is just lovely." (French woman in her 20s)

France, the country of amour (love), is where romance tends to be more open and forthright. The official language, French, is also known to contain many romantic words and phrases. For example, "Tu es tout pour moi," which means, "You are everything to me," may be something that is people usually do not say in Japan, but it is entirely natural within France.

Japanese men may be men of few words and sometimes said to be bad at expressing themselves, but expressing their thoughts through their actions, rather than through words, is a part of their aesthetic. For foreign women to think of that trait as attractive, it must mean that our approach is somewhat acceptable overseas too.
5. "Rather than a hopeless guy who doesn't work, I like you for giving it your all at work" / Thai Woman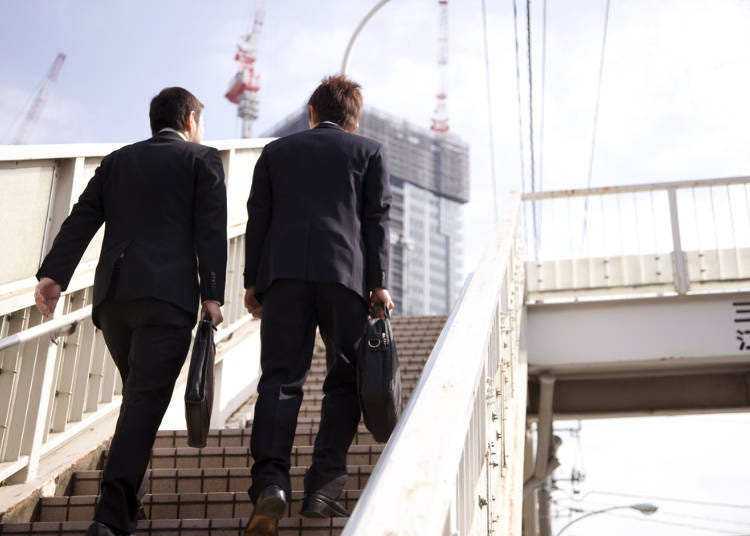 画像:Shutterstock
"Japanese men at work are really cool! I have the impression that they work every day and that there are many who work hard. Thai people are generally more laid-back, so sometimes in the streets, you see people who don't seem to work at all...Rather than hopeless men who don't work, men who work hard to earn money are much better." (Thai woman in her 20s)

I like that Thai people relax and enjoy their life. It seems that there indeed are many who have a calm disposition, that there is even a phrase "Mai Pen Rai" to describe that "I don't mind" attitude. Perhaps it's for that reason that there are a number of people who live an idle life.

Accustomed to seeing these kinds of men, Thai women would think that Japanese men engrossed in their work are cool and capable. Although there has been talk of Japanese people overworking themselves in recent years, it is no doubt a man's blessing to be evaluated for their working style!
It's About Time We Internalized the Idea of 'Ladies First'
In comparison to men from other countries, there are many late bloomers among Japanese men who are inexperienced with romance and not the best at approaching girls. But it is clear that there are foreign girls who like even those aspects. The personality traits we perceive negatively are, in reality, attractive from the perspective of these women.

At the same time, there were also concerns that perhaps Japanese men should be more conscious of the concept of 'ladies first.' Not to mention, with the 2020 Tokyo Olympics approaching, many foreigners from all parts of the world will be visiting Japan. If we fail to provide a level of Japanese hospitality, or omotenashi, that encompasses the gentlemanly concept of 'ladies first,' it is possible we may end up giving a negative impression of ourselves.

Nonetheless, the truth is that there are foreign women who fancy Japanese men. If you wish to be even more popular, perhaps it would be useful to make 'ladies first' a habit from now on, considering how it is a given in other countries. This will be a step towards being acknowledged as 'good men' not only by Japanese women but by foreign women as well.

Written by Pomeranian Takahashi
Appealing

Address

6-39-12, Higashinippori, Arakawa-ku, Tokyo, 116-0014
View Map

Nearest Station

Nippori Station (JR Keihin-Tohoku Line / JR Yamanote Line / JR Joban Line / JR Ueno Tokyo Line / Nippori-Toneri Liner / Keisei Main Line / Narita SKY ACCESS Line)
10 minutes on foot


Phone Number

03-3806-6102
*This information is from the time of this article's publication.
*Prices and options mentioned are subject to change.
*Unless stated otherwise, all prices include tax.