When venturing into the world of Japanese cuisine, you'll come across all sorts of dishes and ingredients. Unagi, Japanese freshwater eel, is one of them. The snake-like fish is a real delicacy, beloved by old and young all around the country and is an absolute must-try when you're in Japan. One of the most delicious and most affordable ways to enjoy eel is "unadon," or eel bowl. We've found four popular unagi restaurants in Tokyo that serve unadon for every budget, so let's dive right in!
Nakaya Kabayakiten: Highly Sought-After Unadon for Lunch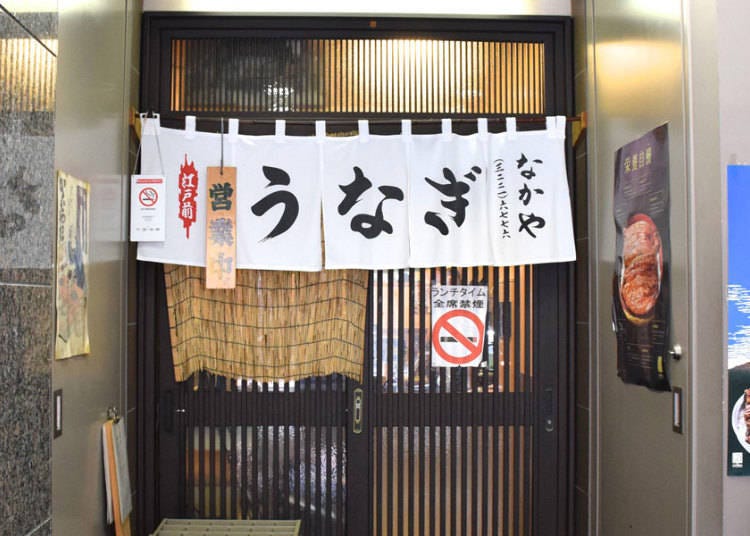 Nakaya Kabayakiten is known for its wonderfully traditional taste that has been passed down for three generations ever since this restaurant was founded 71 years ago. Situated in Jinbocho, it's a favorite of the office workers of the area who almost fight for the unadon served during lunch.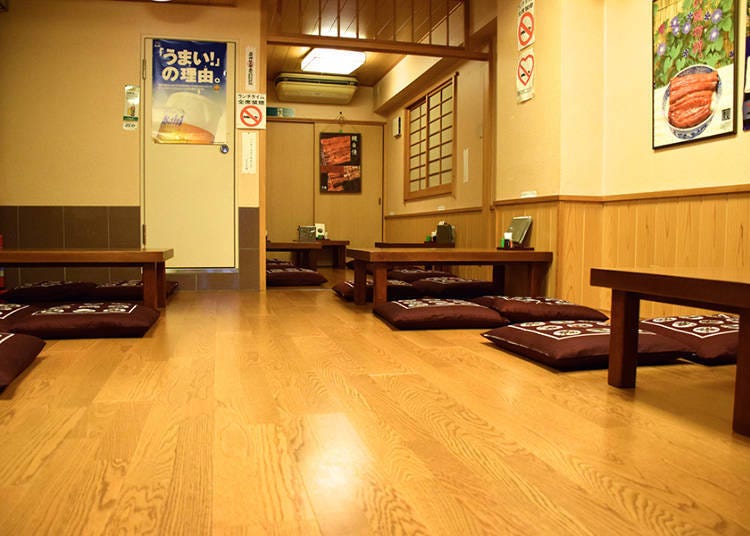 The atmosphere of the little restaurant is a warm one, much like a lively home. It's just the right place to relax and take a break from sightseeing or working. The first floor is equipped with tables, while the second floor offers zashiki seating, meaning traditional seat cushions and low tables.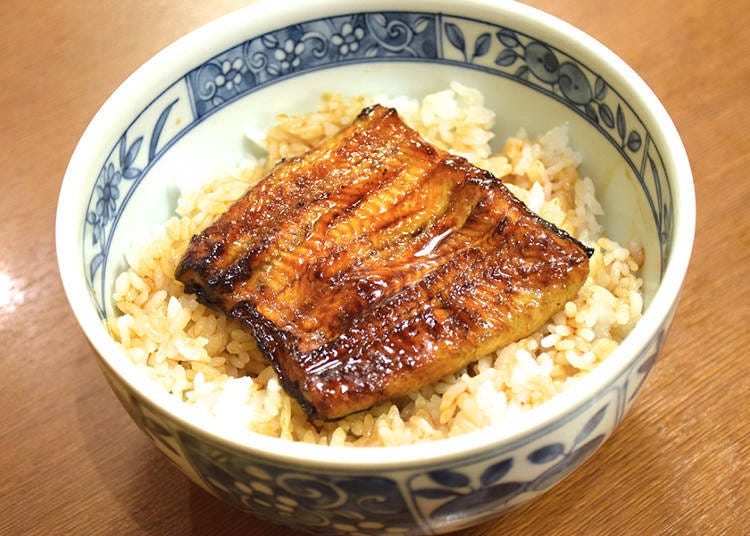 Of course, we urge you to try the original unadon, served with pickles for a mere 1,500 yen. If you want to have it for lunch, however, you have to be quick – there are only 30 servings available!
Nakaya's unadon is well worth the competition for it. The perfectly barbecued eel is lightly coated with a flavorful sauce and the typical flakiness of unagi makes this dish pure deliciousness. All the flavors – even the rice – are balanced to perfection and will quickly have you craving for more! Add a soup for 100 yen extra.

Hours
Monday – Friday: 11:30 a.m. – 2:00 p.m., 5:00 p.m. – 8:00 p.m. (last order)
Saturday: 11:30 a.m. – 2:00 p.m.
Closed: Sundays, public holidays
なかや蒲焼店 神田神保町店

Address

1F, 2-13-2, Kandajimbocho, Chiyoda-ku, Tokyo, 101-0051
Unasho: Unagi Excellence, Even in the Rice!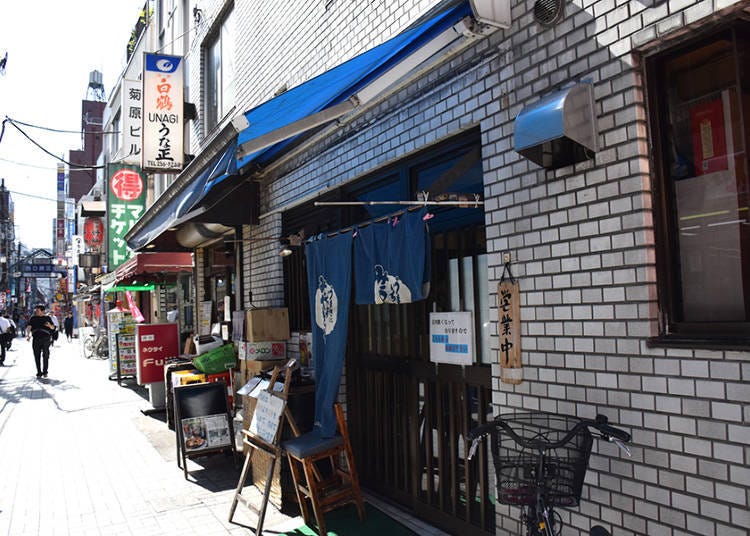 Unasho, our next recommendation, is just a short walk away from Kanda Station's West Exit. The first floor offers counter seats only, catering to those who enjoy indulging in unagi all by themselves.
Even though eel is a bit on the fatty side, it has a surprisingly refreshing aftertaste and said to recharge your energies quite efficiently. Unasho's eel bowl will make you fall in love with the unexpected softness and lightness of the fish.
The most popular item on the menu is "unadon double" for 1,850 yen, including soup and pickles. At first glance, it looks like a regular eel bowl. However, there's a secret hidden inside that gets you "double" unagi!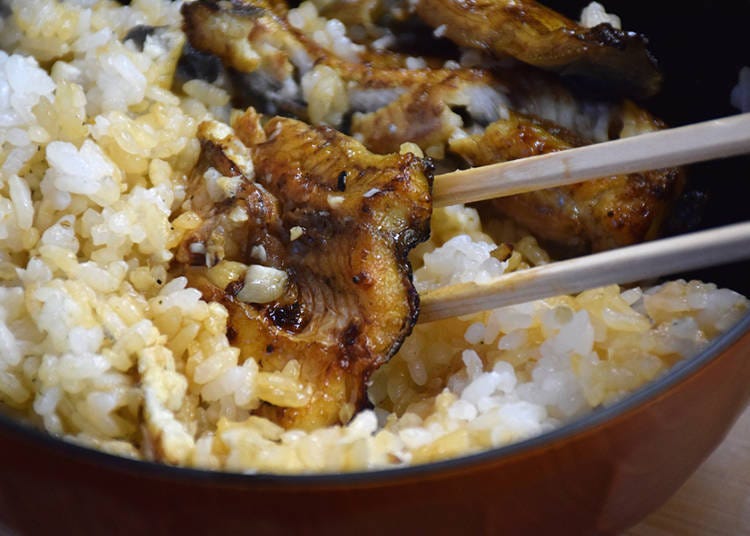 Under the rice sits another serving of eel! It's a nice gourmet surprise that is sure to soothe all your unagi cravings.

Hours
Monday – Friday: 10:30 a.m. – 2:00 p.m., 3:00 p.m. – 9:00 p.m.
Saturdays: 10:30 a.m. – 2:00 p.m. (closes if sold out)
Closed: Sundays, public holidays
うな正

Address

1F, 3-11-1, Uchikanda, Chiyoda-ku, Tokyo, 101-0047
Sandaime Murakami: Luxurious Unadon, Weekends Only!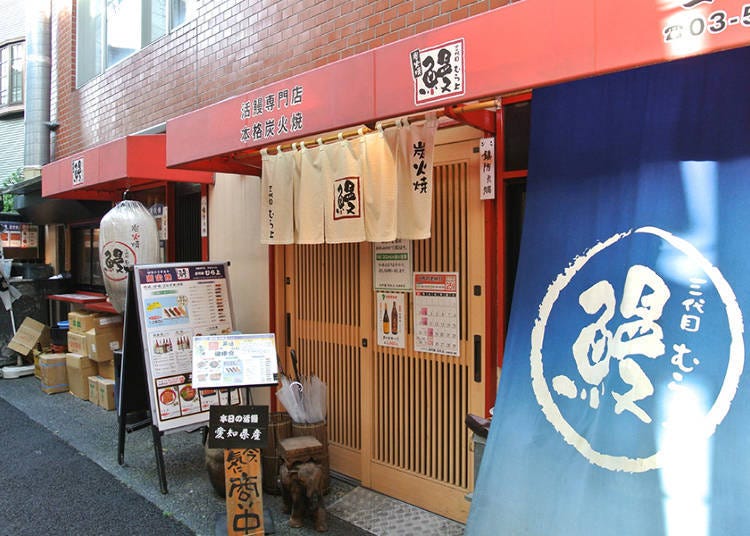 Oimachi is a nostalgic neighborhood with a lot of charm and lots of secret gourmet tips can be found here. It's also where our next unagi recommendation is. Welcome to Sandaime Murakami!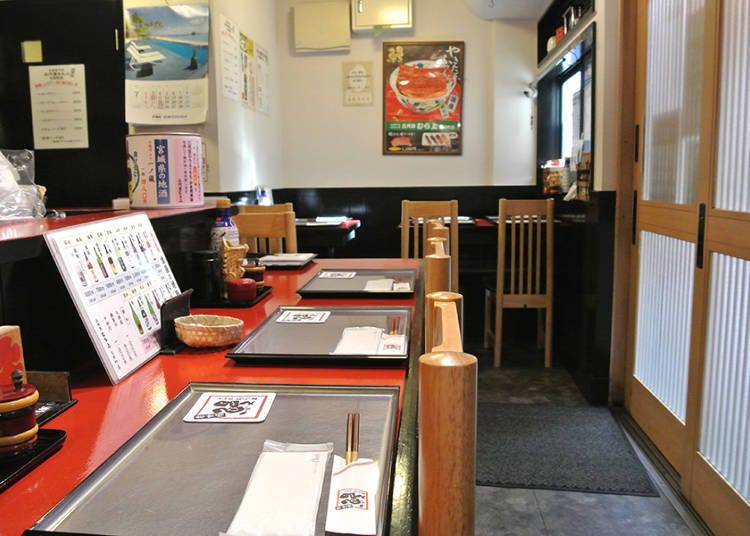 The restaurant has a long tradition but was thoroughly renewed in 2009. The red and black interior is a nod to the lacquered boxes that other eel dishes are usually served in while also making the shop rather stylish.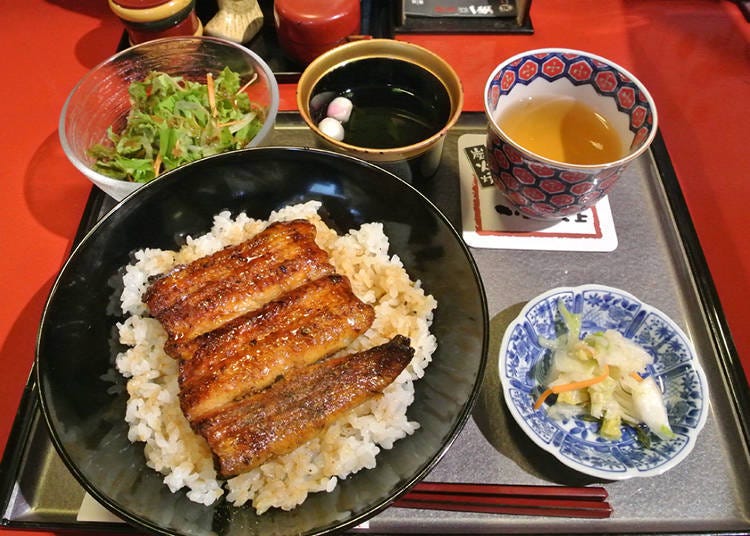 At Sandaime Murakami, lunch is only served on weekends. We highly recommend the "service unadon," which includes soup, pickles, and salad for 1,500 yen. It's called "service" because usually, the unadon costs 1,600 yen, so you save a coin and will definitely not be hungry anymore afterwards!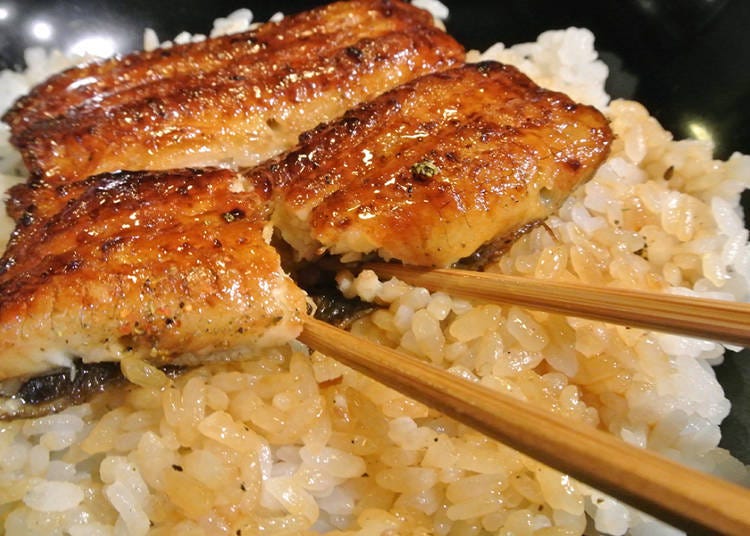 The eel is freshly grilled over charcoal, giving it a wonderful flavor and aroma. The outside is pleasantly firm while the inside is juicy and plump. You can even take out Sandaime Murakami's unagi, if you so desire.

Hours
Tuesday – Thursday: 4:30 p.m. – 10:00 p.m.
Fridays, Saturdays, and Sundays: 11:30 a.m. – 2:00 p.m., 4:30 p.m. – 10:00 p.m. (closes when sold out)
Closed: Mondays
Sandaime Murakami Oimachi

三代目むら上 大井町店

Address

5-7-15, Higashioi, Shinagawa-ku, Tokyo, 140-0011
Owada: Traditional Tastes in a Stylish Space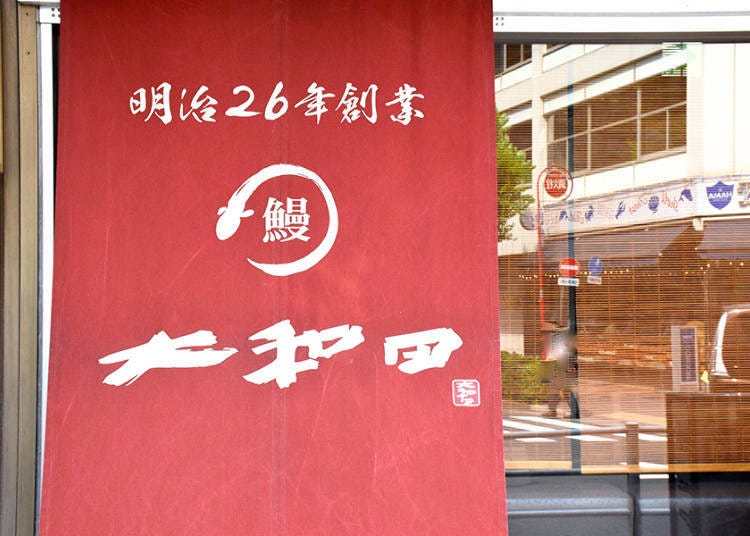 Our next unagi recommendation can be found in Ginza. Owada has been founded in 1888, so it boasts a delicious history over 100 years!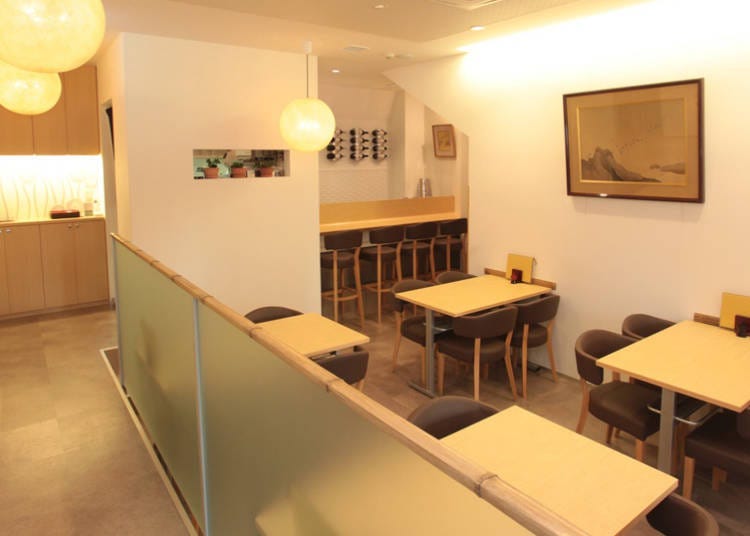 Owada doesn't really seem like an eel restaurant at first glance. As light piano music engulfs you in a bright, modern space, you'll believe that you have stumbled into a third-wave coffee place instead.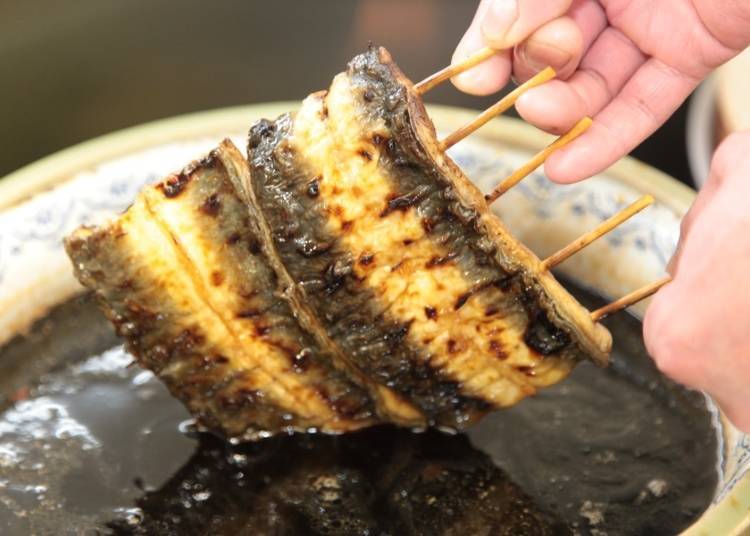 This stylish space is exactly what makes the traditional unagi of Owada especially intriguing. Due to a long friendship with a wholesaler, the eel served here is of the highest quality, coated with a secret sauce that is called the "Owada blend." This blend hasn't changed in more than 100 years – you really get to taste Japanese gourmet history here.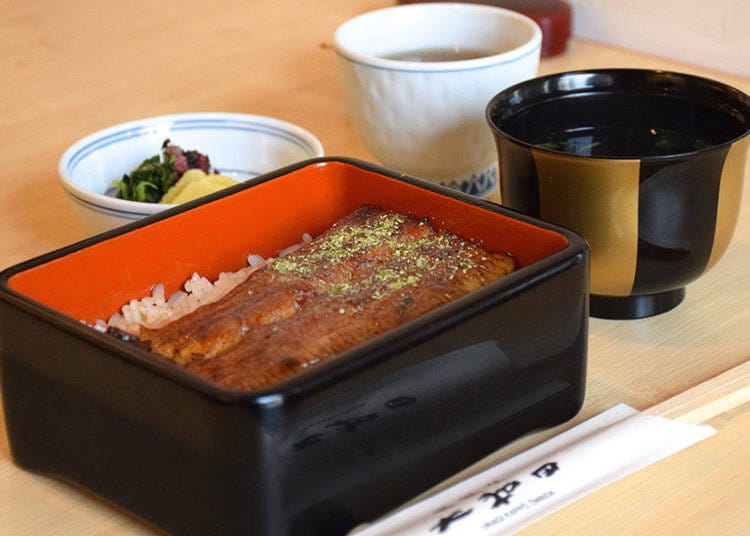 Its gentle sweetness matches the flaky eel and the white rice just perfectly. We highly recommend ordering the "unaju hana" for 1,800 yen, including soup and pickles.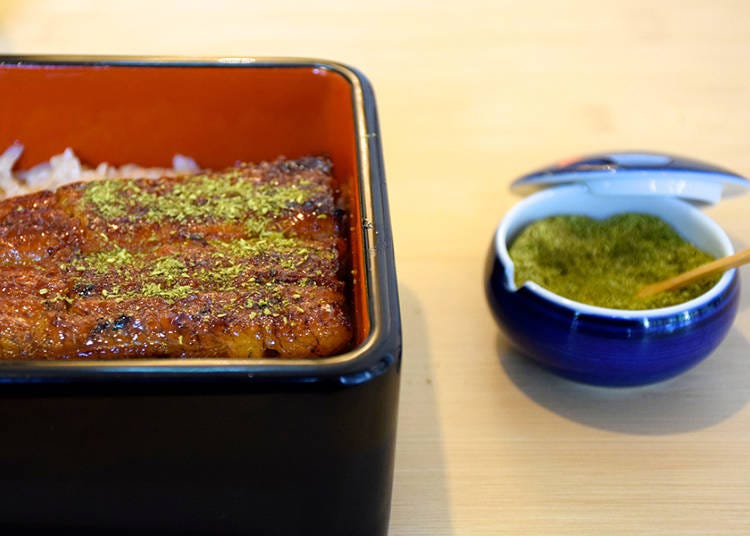 On top of that, try enhancing your unagi with Japanese pepper. Called "sansho" in Japanese, the pepper served at Owada comes from Wakayama Prefecture and is a special kind called budo sansho. It tastes different from the pepper you'd regularly find in a restaurant, so give it a try!

Hours
Monday – Saturday Lunch: 11:00 a.m. – 2:30 p.m. (last order at 2:0 p.m.)
Dinner: 5:00 p.m. – 11:00 p.m. (last order at 10:00 p.m.)
Closed: Sundays, public holidays
大和田 銀座コリドー店

Address

1F, 7-2, Ginza, Chuo-ku, Tokyo, 104-0061
Unagi isn't just delicious, it's also rumored to provide you with lots of energy for the day! It's the perfect lunch or dinner to enjoy keeping you fit for exploring Tokyo, so what are you waiting for? Dig in!
Written by: Inoe Maki
*This information is from the time of this article's publication.
*Prices and options mentioned are subject to change.
*Unless stated otherwise, all prices include tax.
Recommended places for you