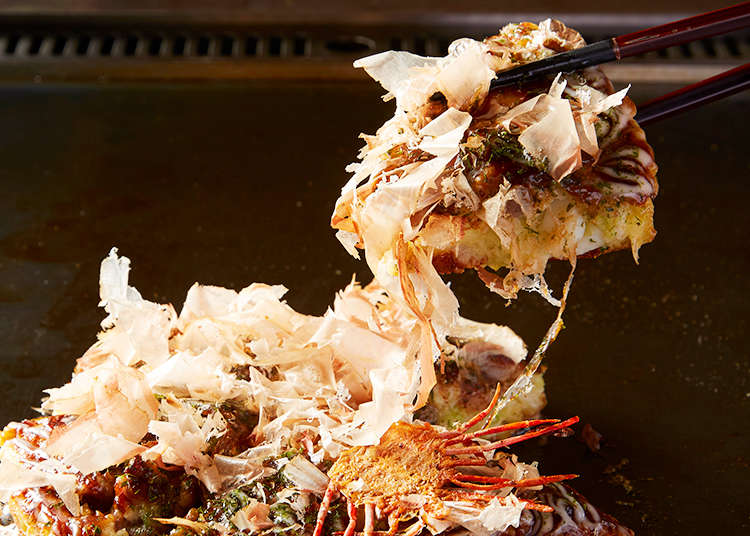 Okonomiyaki undoubtedly is one of Japan's most beloved soul foods. The dish is made from a fluffy flour-based batter, cabbage, and literally "anything you like," but the most commonly chosen ingredients are meat, seafood, and vegetables. This yummy delight is then topped with plenty of sauce, mayonnaise, and bonito and seaweed flakes. The sauce especially is what many people love about okonomiyaki and these days, Japanese aren't the only ones who can't get enough of this simple yet addictive treat. If you haven't tried it yet, okonomiyaki should be on the top of your must-try list, especially when coming to Japan, and we have found one restaurant that is rumored to serve one of the best okonomiyaki in Tokyo: Chibo. Today we visited Chibo's Yurakucho location, just a stone's throw away from Yurakucho Station.
Chiboyaki: an Okonomiyaki Delight with all the Must-Try Ingredients
Chibo celebrates its 44th anniversary this year and isn't just famous among both locals and tourists for its okonomiyaki but also as an excellent teppanyaki restaurant – a teppan is a table with a metal griddle to grill dishes on, and teppanyaki refers to the cuisine style around this grill. Chibo's Yurakucho store is on the 6th floor of the large Bic Camera building just outside the station, making it a prime spot for hungry shoppers and sightseers.

"During lunch, we have a lot of people with shopping bags coming in, and during dinner, usually one-third of our guests are international tourists."

As a true teppanyaki restaurant, every table at Chibo is, of course, equipped with such a teppan. It is common for okonomiyaki restaurants to provide their guests with the readily made batter and let them prepare the okonomiyaki by themselves on the iron plate, but rest assured. At Chibo, you won't have to worry about cooking, as the okonomiyaki is served all ready and only put on the teppan to keep it nice and hot – and for extra crispiness.

Two out of three people eating at Chibo order okonomiyaki, but there's one variety that boasts the name as the restaurant's signature dish: Chiboyaki for 1,830 yen. This delicious teppanyaki specialty is made with beef, pork, shrimp, octopus, squid, and other ingredients that count as "okonomiyaki all-stars." The combination of seafood and meat is exquisite! The one thing that'll surely get you addicted to the savory taste os the secret sauce the okonomiyaki is plentifully topped with. Enjoy it piping hot and let all the different flavors harmonize on your tongue. Another highlight is the mayonnaise, the other must-have topping next to the sauce. The staff of Chibo are so skilled with the mayonnaise bottles, the intricate patterns they draw on the okonomiyaki almost look like latte art!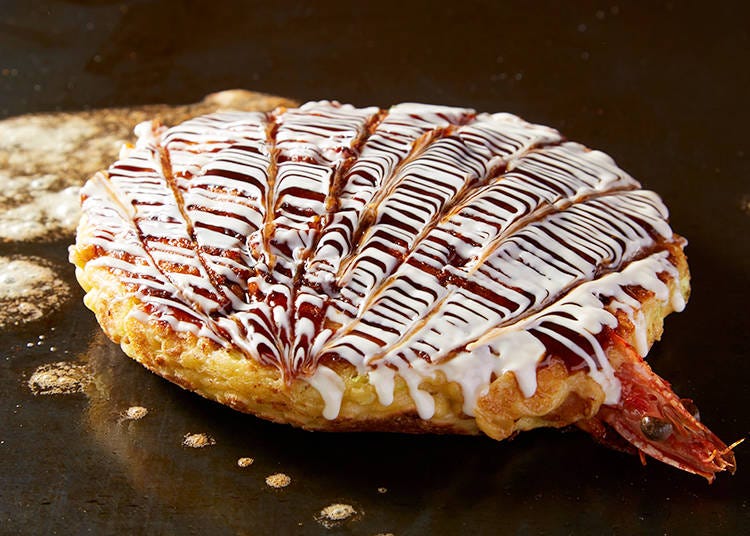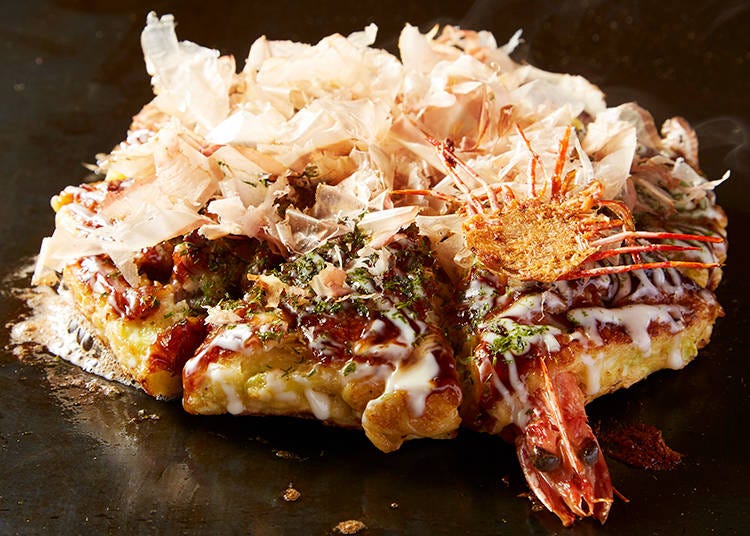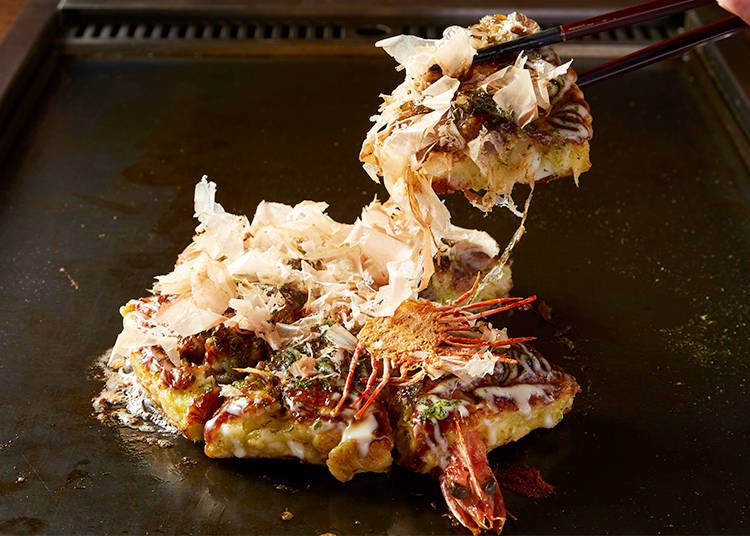 There's another dish we urge you to try, however: Chibo Yakisoba for 1,830 yen. Japan's yummy version of chow mein is almost as popular at Chibo as the restaurant's signature okonomiyaki. Known as a festival food, yakisoba can also be found in convenience stores and supermarkets, but Chibo's version is on another level. You'll encounter the same kind of "all-star ingredients" as in the okonomiyaki, alongside the indispensable cabbage and pleasantly thick and firm-to-the-bite noodles. Chibo Yakisoba is flavored with two kinds of sauces – the secret okonomiyaki sauce and Worcestershire sauce. A crispy baked shrimp on top of the yakisoba pile isn't just pleasing to the eyes but also provides an extra flavor kick. The portion is fairly big, so be careful with sides, as enticing as they may seem!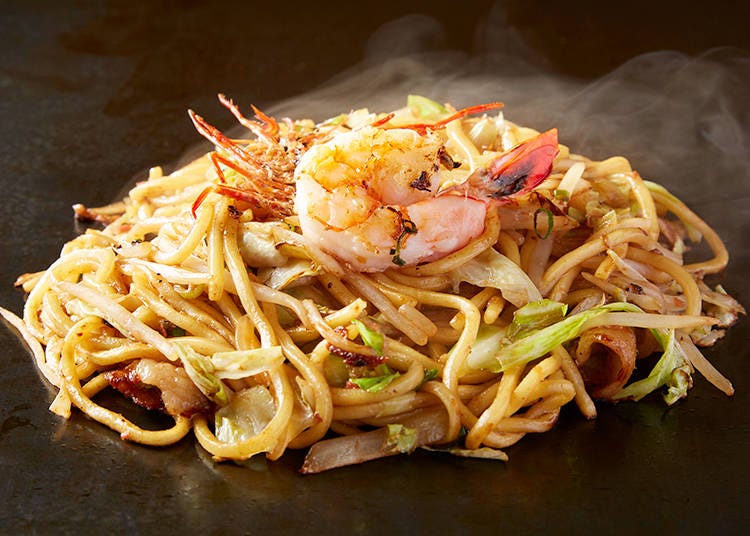 The Wagyu Experience: Premium Japanese Black Beef Sirloin Steak, Straight from the Teppan
The last must-try recommendation at Chibo is the Wagyu Japanese Black Beef Sirloin Steak, 80g for 4,000 yen. When it comes to teppanyaki cuisine, quality certainly trumps quality. Look forward to amazingly juicy and tender sirloin steak, a quality treat that'll melt right on your tongue. A lot of Chibo's guests actually request to sit at the counter to better observe the chefs' marvelous skills at the teppan.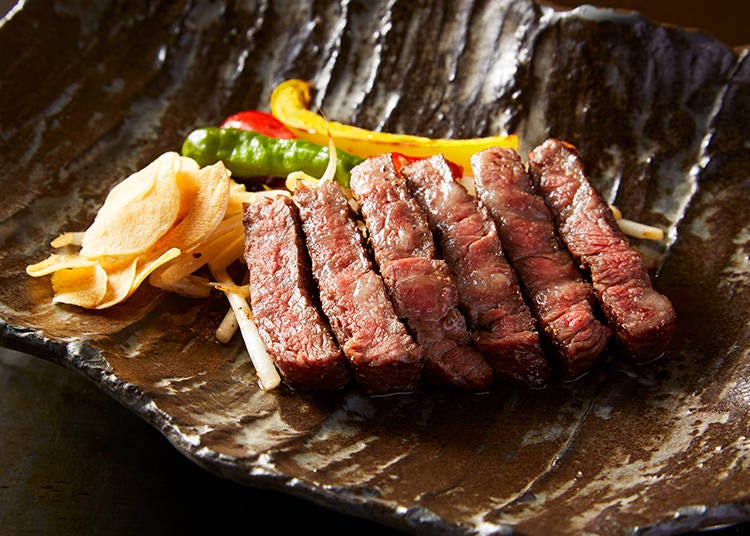 "A lot of our international guests specifically come to eat teppanyaki cuisine. Some people order the wagyu dish for each of them, and then share an okonomiyaki."

Like at any steakhouse, do tell Chibo's staff how you'd like your steak grilled. It is generally just lightly seasoned with salt and pepper, but if you want, it comes served with soy sauce, wasabi, and seaweed salt. The beef served at Chibo is of grade A3 and is finely marbled and lean, thus making for a very juicy and tender steak. "I want more of this!" is a phrase often heard at Chibo.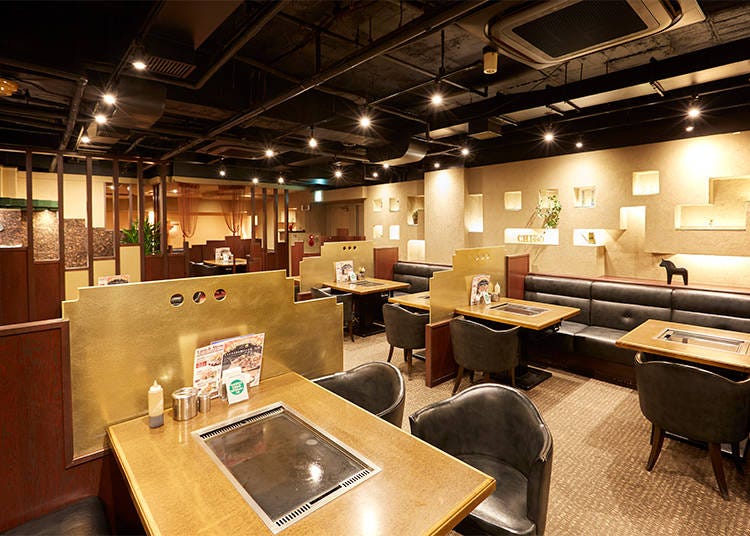 "A lot of our guests bring their friends and families when they visit us the next time, or eat at our restaurant each time they are in Japan. We also have a lot of people who regularly come in to dine by themselves."

That alone is proof of an amazing deliciousness. If you're looking to explore Japanese cuisine, we highly recommend you to try the teppanyaki style and its many amazing dishes, leading us back to Japan's most beloved soul food - what kind of okonomiyaki will be your favorite?

※Tax excluded in all prices.
Text: Rai Asaka
Images: Yoshikazu Ishikawa
*This information is from the time of this article's publication.
*Prices and options mentioned are subject to change.
*Unless stated otherwise, all prices include tax.