It is astounding how many shiny new shops and spots have opened their doors to Tokyoites throughout 2016. There's no doubt that a lot of them will become new Tokyo hot spots in 2017, be it a hotel or restaurant - so let's take a look at the most exciting newcomers!
[Shopping] NEWoMan - Direct Access from Shinjuku Station!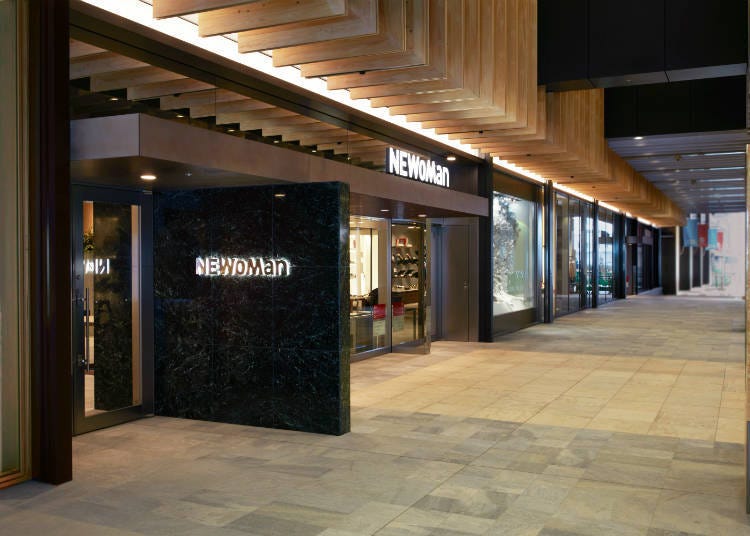 NEWoMan is a brand-new facility that is directly linked to Shinjuku Station's southern part called Shinnan area. There are plenty of interesting restaurants and shops to discover. Among them is Janice Wong, the first restaurant in Japan by the incredibly skilled Singaporean pastry chef. In the station's Ekinaka area, meaning within the ticket gates, you can enjoy a variety of different dishes and relaxed shopping, all without having to leave the station.
As it is open from 7:00 a.m. to 4:00 a.m. of the following day, the Food Hall is a great place to stop by for a late night snack as well!

Hours: 11:00 a.m. - 10:00 p.m. (1F - 4F)
7:00 a.m. - 4:00 a.m. (Food Hall, 2F)
8:00 a.m. - 10:00 p.m. (Ekinaka, 2F)
Holidays: irregular
NEWoMan

Address

4-1-6, Shinjuku, Shinjuku-ku, Tokyo, 160-0022
[Shopping] Nakameguro Kokashita - A New Style Shopping Street in an Underpass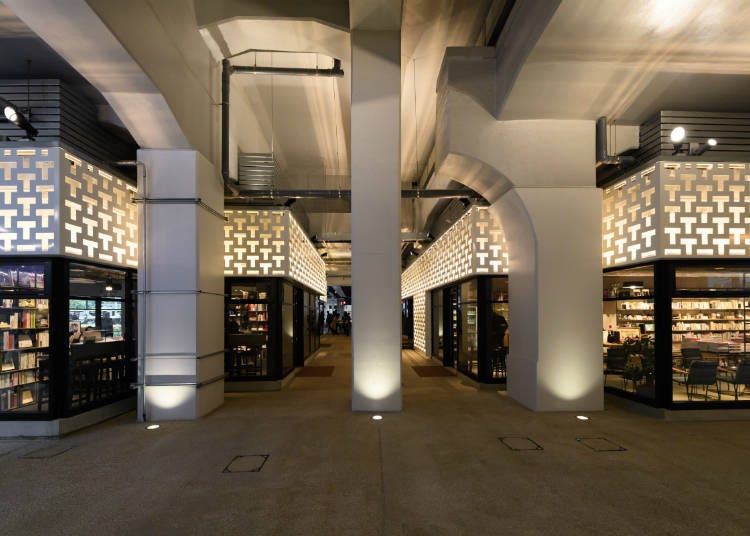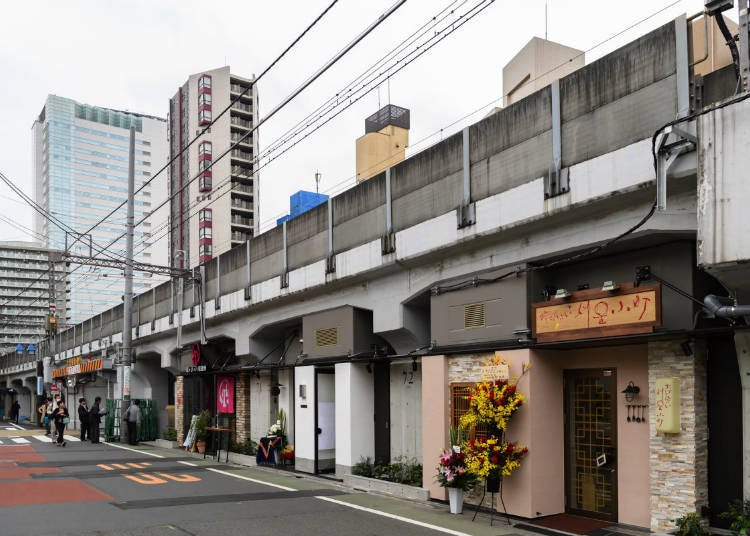 Where the Tokyu Toyoko Line and the Tokyu Metro Hibiya Line meet, Nakameguro Station is elevated. Now, the 700 meters just below the station have found a new purpose: Nakameguro Kokashita, a shopping street that offers a wonderfully wide range of shops and restaurants, featuring Italian, Japanese, and French cusisine, as well as a colorful assortment of goods. A special recommendation is the Nakameguro Tsutaya Bookstore, which features a cozy cafe and thus is the perfect spot to take a break with a good book from shopping and exploring.

Hours: depends on the store
Closed: depends on the store
中目黒高架下

Address

1-Chome, 2-Chome, 3-Chome, Kamimeguro, Meguro-ku, Tokyo-to 153-0051
[Shopping] Tokyu Plaza Ginza - Shopping to Your Heart's Desire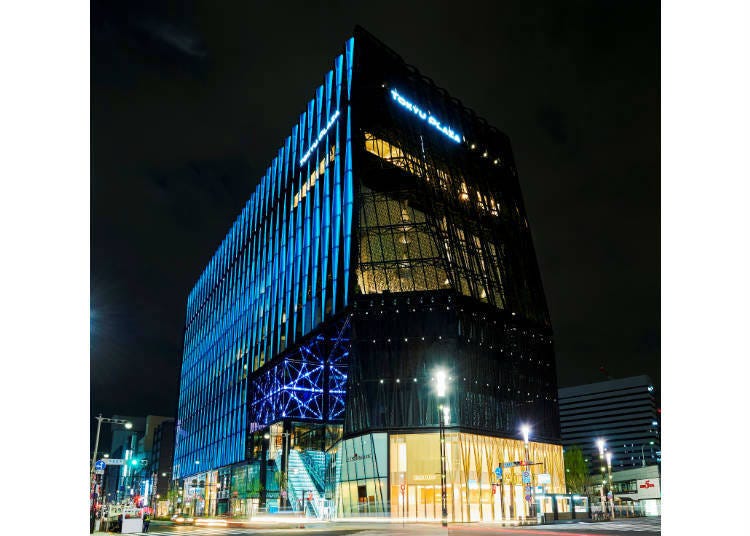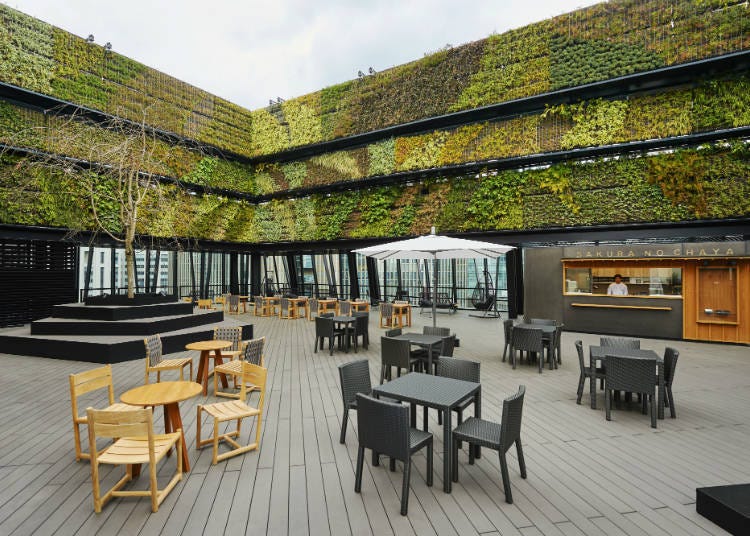 Tokyu Plaza Ginza is a newly opened massive commercial facility, directly linked to the Tokyo Metro Ginza Station. Next to Tokyo's largest duty-free shop ""Lotte Duty Free Shop Ginza,"" the department store features a huge variety of shops and restaurants from all kinds of genres and cuisines.
Among them is Kiriko Terrace on the rooftop of the big building, offering an oasis of cherry trees in the hustle and bustle of the Japanese metropolis of Tokyo. A huge plus: the entire building offers free Wi-Fi, so it's a perfect shopping spot for tourists as well!

Hours: 11:00 a.m. - 9:00 p.m. (1F - 9F, shopping, cafes, service)
11:00 a.m. - 11:00 p.m. (B2F Ginchika Marche)
11:00 a.m. - 9:00 p.m. (B1F Ginmachi Dining)
11:00 a.m. - 11:00 p.m. (6F, Kiriko Lounge on weekdays and Saturdays, until 9:00 p.m. on Sundays and holidays)
11:00 a.m. - 9:00 p.m. (Kiriko Terrace, rooftop)
Closed: Always open
東急プラザ銀座

Address

Tokyu plaza Ginza, 5-2-1, Ginza, Chuo-ku, Tokyo, 104-0061


Nearest Station

Ginza Station (Tokyo Metro Ginza Line / Tokyo Metro Marunouchi Line / Tokyo Metro Hibiya Line)
1 minute on foot


Phone Number

03-3571-0109
[Shopping] Ginza Place - the New Landmark of the Area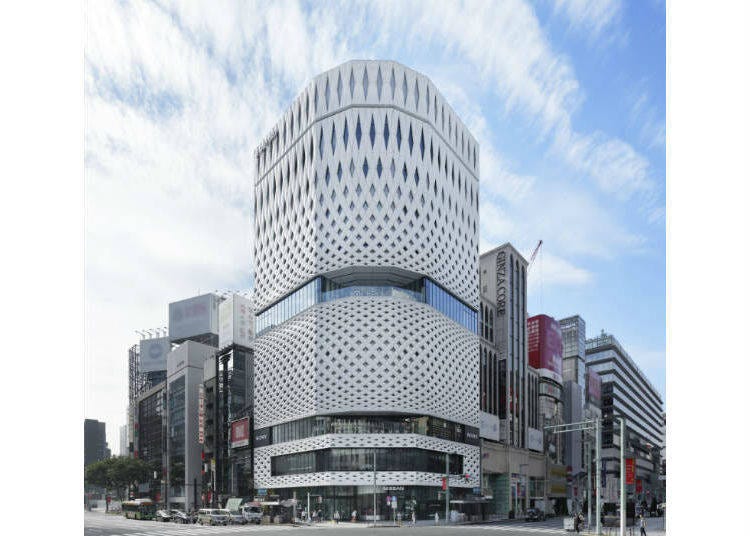 Koji Fujii / Nacasa & Partners Inc.
Ginza Place opened as a compound commercial facility with a very unique and interesting design. From the 4th to 6th floor, it hosts the Sony Showroom and Sony Store Ginza, allowing visitors to both experience and buy Sony's latest products.
Additionally, a variety of restaurants can be found at Ginza Place, such as ""Kobe Plaisir Ginza,"" serving the best of Kobe beef, teppanyaki-style. The building is located right at the Ginza 4-Chome Intersection, one of the busiest crossroads in the area, so you won't have any trouble finding it!

Hours: Depends on the store
Closed: Depends on the store
GINZA PLACE

Address

5-8-1 Ginza, Chuo-ku, Tokyo-to 104-0061
[Shopping] Omotesando Hills - A Large Renovation for an All-New Shopping Experience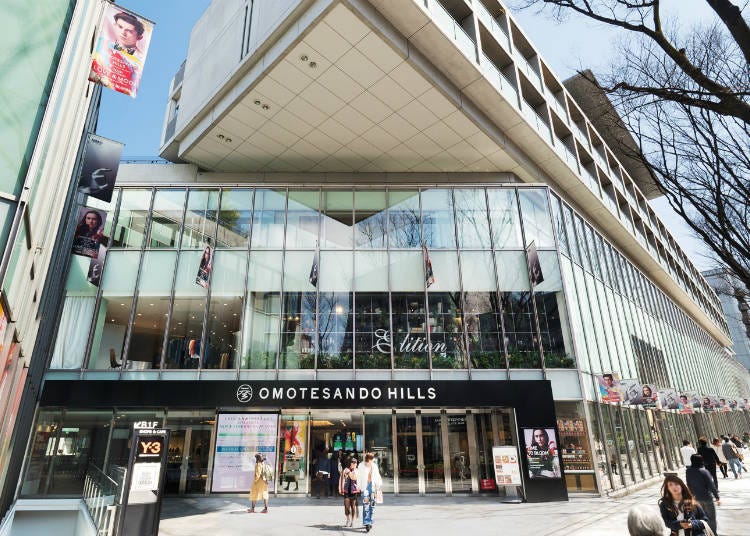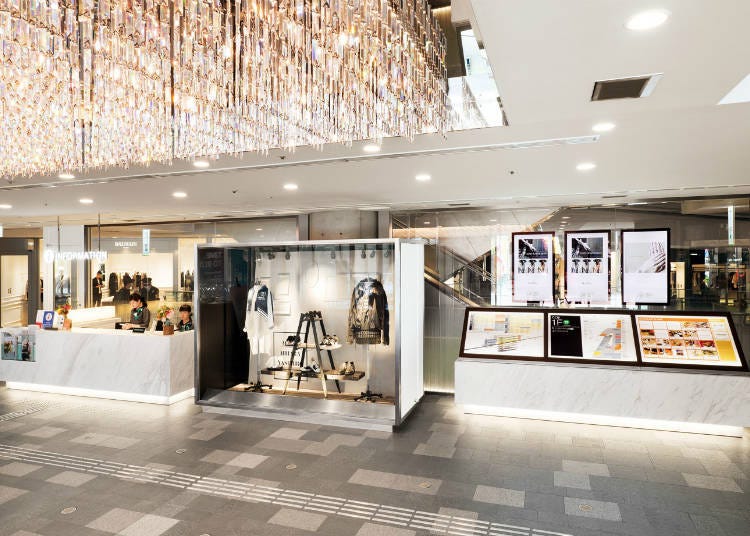 In 2016, Omotesando Hills celebrated its 10-year anniversary with a huge renewal, featuring the opening of new stores, relocations, and refurbishing. This renewal further establishes Omotesando Hills as one of the area's major hot spots, with many flagship stores opened for the first time, such as VALENTINO and Hirotaka.
Of course, the large facility is also home to a plethora of cafes and restaurants, offering a perfect and elegant place for a break from all the shopping.

Hours: 11:00 a.m. - 9:00 p.m. (shopping services, until 8:00 p.m. on Sundays)
11:00 a.m. - 11:30 p.m. (restaurants, until 10:30 p.m. on Sunday)
11:00 a.m. - 10:30 p.m. (cafes, until 8:30 p.m. on Sundays)
*Certain stores have different business hours.
Closed: Always open (3 days of holiday per year)
Address

4-12-10, Jinguumae, Shibuya-ku, Tokyo, 150-0001
View Map

Nearest Station

Omotesando Station (Tokyo Metro Ginza Line / Tokyo Metro Chiyoda Line / Tokyo Metro Hanzomon Line)
2 minutes on foot


Phone Number

03-3497-0310
[Shopping] Gransta - Souvenir Shopping at Tokyo Station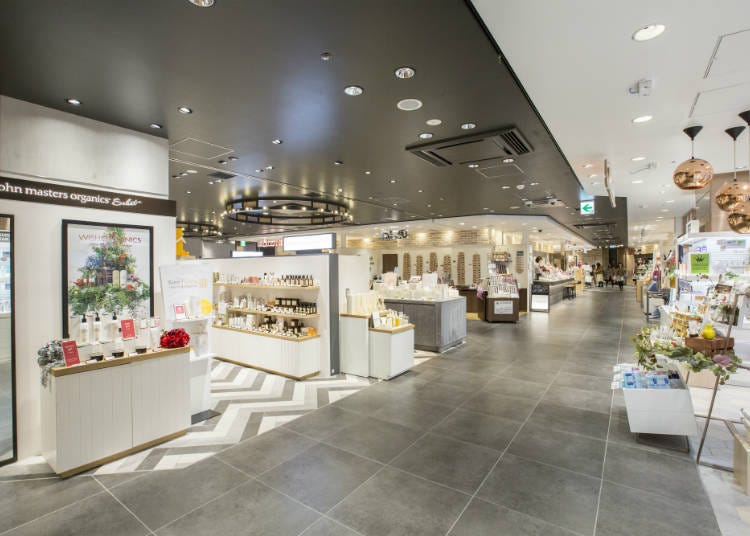 Gransta is an all-new commercial facility within Tokyo Station, right where multiple lines of Shinkansen meet one another. Within the ticket gate premises, you'll find ""Gransta,"" while an outside part called ""Gransta Marunouchi"" can be accessed without entering the station. Stores line up so cozily new to each other, you're likely to forget that you're still within a station area! Gransta particularly features a variety of cosmetic shops, so it is a must if you're looking for cosmetic goods to take home. Even tourists with big and heavy luggage can shop at Gransta to their hearts' desire!
On top of that, why not enjoy some Japanese cuisine at restaurants such as ""Tsukiji Sushiko"" before hopping on a train?
Both Gransta and Gransta Marunouchi are still expansind, and 53 new stores are planned to join the existing ones throughout 2017.

Hours: 8:00 a.m. - 10:00 p.m. (Monday to Saturday, national holidays)
8:00 a.m. - 9:00 p.m. (Sundays, last day of consecutive holidays)
Certain shops open at 7:00 a.m.
Certain eat-in restaurants close at 10:30 p.m.
Closed: depends on the store
Gransta / Gransta Marunouchi

グランスタ / グランスタ丸の内

Address

JR East Tokyo Station, 1-9-1 Marunouchi, Chiyoda-ku, Tokyo-to 100-0005
[Lodging] The Prince Gallery Tokyo Kioicho - a Hotel with Sophisticated Atmosphere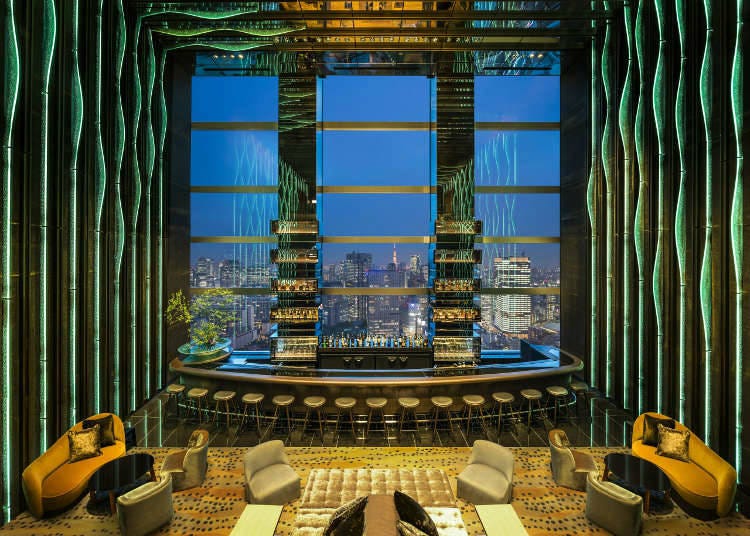 Prince Hotel is a very famous hotel chain known for its elegance and high standards. The Prince Gallery Tokyo Kioicho was opened in 2016 and immediately made waves with its indreibly beautiful interior design. Located in floor 30 to floor 36 of the tall Kioi Tower, it evokes the elegant and refined atmosphere of a luxurious museum and provides a breathtaking view over Tokyo.
With 250 rooms in total, the Prince Gallery Tokyo Kioicho offers rooms ranging from deluxe to suite.

Check-In: 3:00 p.m.
Check-Out: 12:00 p.m.
Room fee: from 60,000 yen per night (tax, service charge excluded)
Restaurants: 1 Japanese, 1 Western, 1 Lounge, 1 Bar
The Prince Gallery Tokyo Kioicho

ザ・プリンスギャラリー 東京紀尾井町

Address

1-2, Kioicho, Chiyoda-ku, Tokyo, 1028585 Jaapan
[Lodging] Hoshinoya Tokyo - a Traditional Beauty in the Heart of the City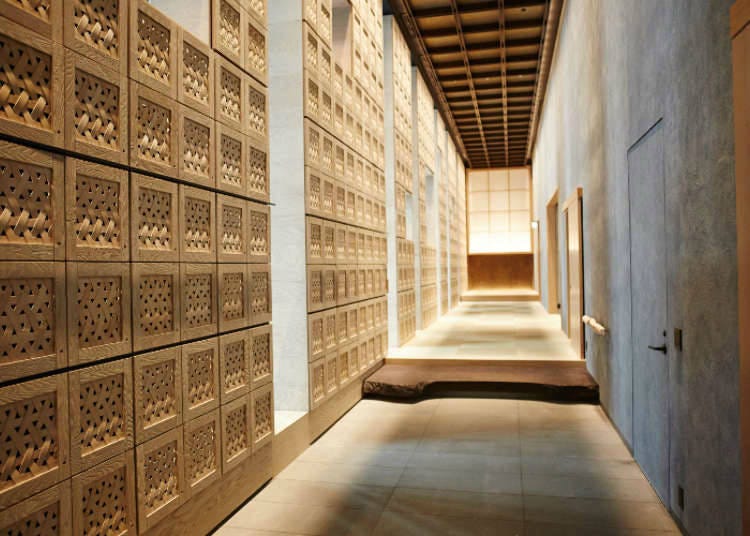 Hoshinoya Tokyo opened in 2016 under the concept of "Tokyo's traditional Japanese inn". Incorporating many elements of traditional Japanese inn culture, guests take off their shoes at the entrance as most of the hotel is laid out with tatami floor, transmitting a wonderfully harmonic and Japanesque atmosphere. From the 2nd basement floor to the 17th floor, Hoshinoya Tokyo features a total of 84 rooms. Soak your body in a beautiful outdoor bath located on the top floor while gazing over Tokyo's night sky.
Hoshinoya Tokyo is located in Otemachi, a neighborhood particularly convenient for any kind of sightseeing, as it is within walking distance of Tokyo Station and the Imperial Palace.

Check-In: 3:00 p.m.
Check-Out: 12:00 p.m.
Room fee: from 78,000 yen per night for two people (tax, service charge included)
Restaurants: 1 Japanese"
[Visiting] Snoopy Museum Tokyo - A Must-See for Peanuts Fans!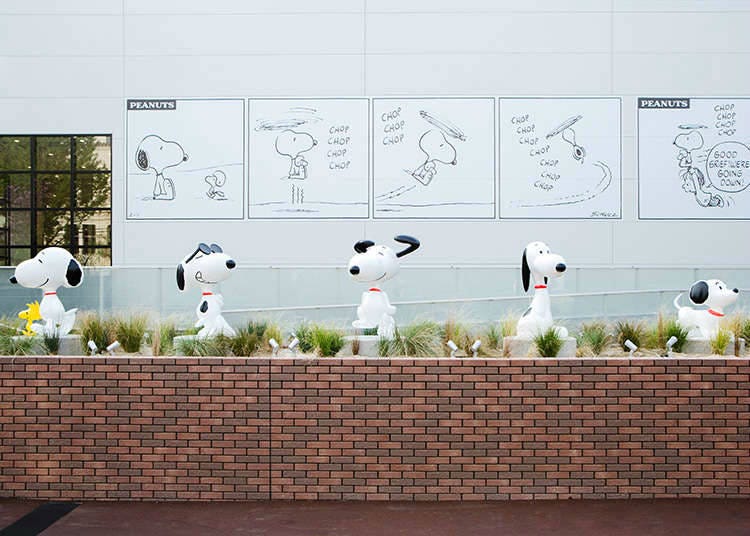 Opened as the world's first satellite museum of the Charles M. Schulz Museum in California, the Snoopy Museum Tokyo is located in Roppongi and open for a limited time. Fans will have an amazing time walking through the museum, discovering original drawings, sketches, and other related material of the Peanuts comics, with Snoopy prominently featured. Every exhibition period is following a different theme so the exhibits themselves change over time, inviting fans to come by more than once!
The Snoopy Museum Tokyo is open from 2016 to 2018. Please note that a reservation prior to your visit is required, so book on early!

Hours: 10:00 a.m. - 8:00 p.m. (last entry 7:30 p.m.)
Closed: December 31st, January 1st and 2nd
スヌーピーミュージアム

Address

Roppongi 5-6-20, Minato-ku, Tokyo, 105-0000 Japan
[Visiting] The Sumida Hokusai Museum - Showcasing the Art of Katsushika Hokusai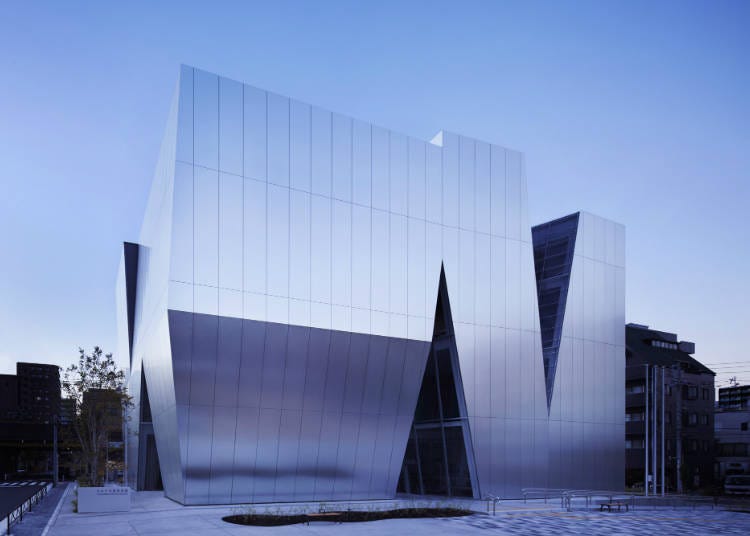 (C) The Sumida Hokusai Museum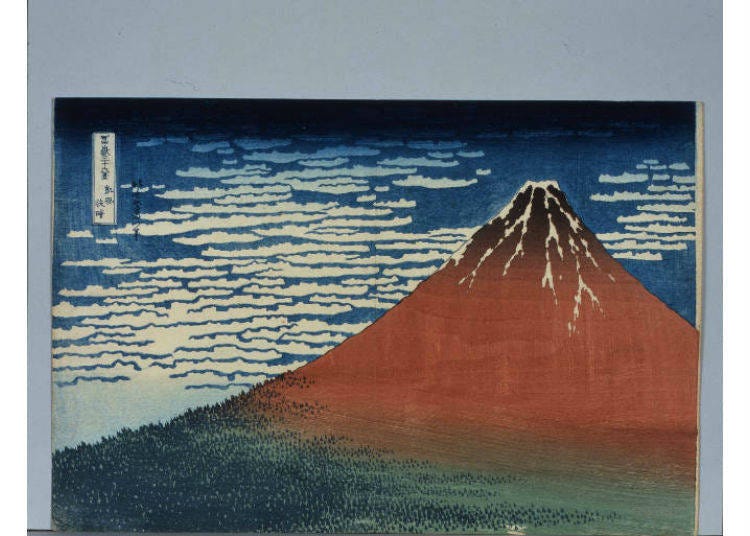 (C) The Sumida Hokusai Museum
Hokusai is a name that is known all around the world, linked to the beautiful ukiyo-e paintings of the Edo period. As Katsushika Hokusai was born in a neighborhood that is the Sumida Ward today, the Sumida Hokusai Museum was thus built in this very area to honor the incredible artist who spent most of his life in Sumida Ward. The museum also acts as a revitalization and cultural promotion center of the neighborhood.
Since its opening in November 2016, the museum has attracted numerous visitors from both Japan and abroad. It promises to develop a large variety of differently themed exhibitions revolving around the artistic genius of Katsushika Hokusai, both entertaining and educating visitors from all over the world.

Hours: 9:30 a.m. - 5:30 p.m. (last entry 5:00 p.m.)
Closed: Mondays (or the following day if Monday is a national Holiday), New Year's
The Sumida Hokusai Museum

すみだ北斎美術館

Address

2-7-2 Kamezawa, Sumida-ku, Tokyo-to 130-0014
*This information is from the time of this article's publication.
*Prices and options mentioned are subject to change.
*Unless stated otherwise, all prices include tax.