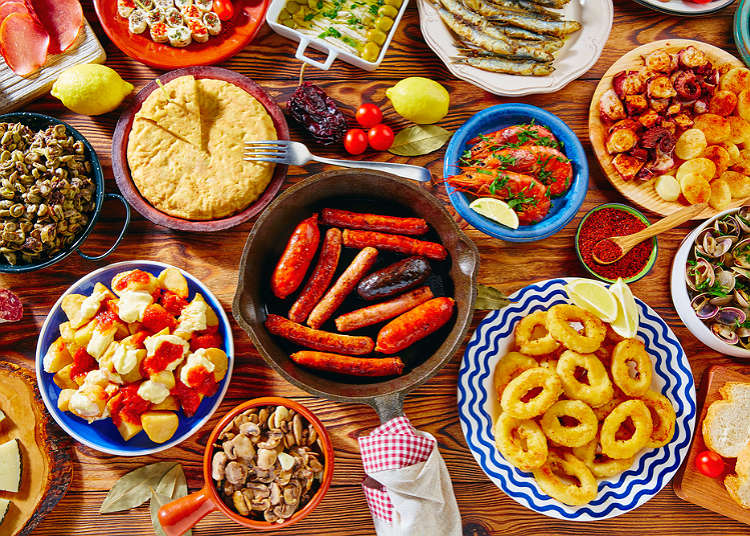 We can casually enjoy Spanish cuisine in many places in Japan these days. Japanese media often feature articles about the best Spanish restaurants. Spanish cuisine is one of the foods which has enjoyed the greatest increase in popularity in Japan in recent years.
The history of Spanish cuisine in Japan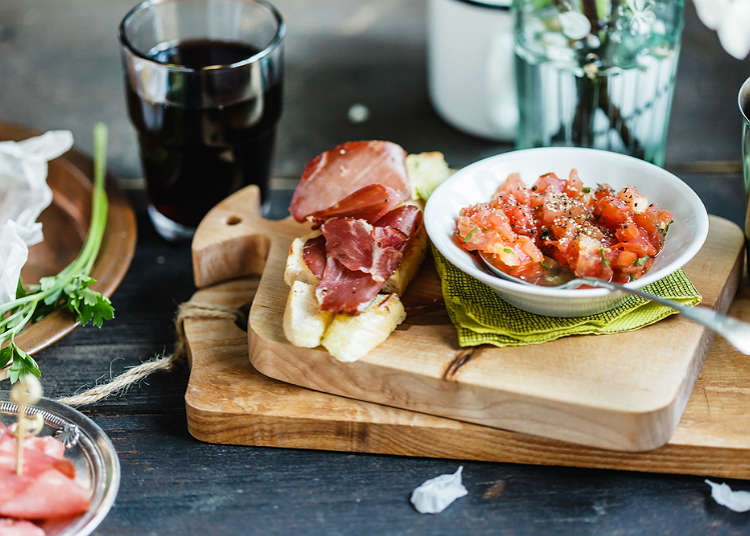 Spanish cuisine first became popular after the year 2000. Spanish bar style restaurants combining a restaurant and bar serve Spanish food at an inexpensive price and have gained popularity. The stylish atmosphere, as well as the reasonable prices have made them popular, especially with women. Thanks to this boom, Paella and Ajillo have become well-known in Japan and some people even try these recipes at home.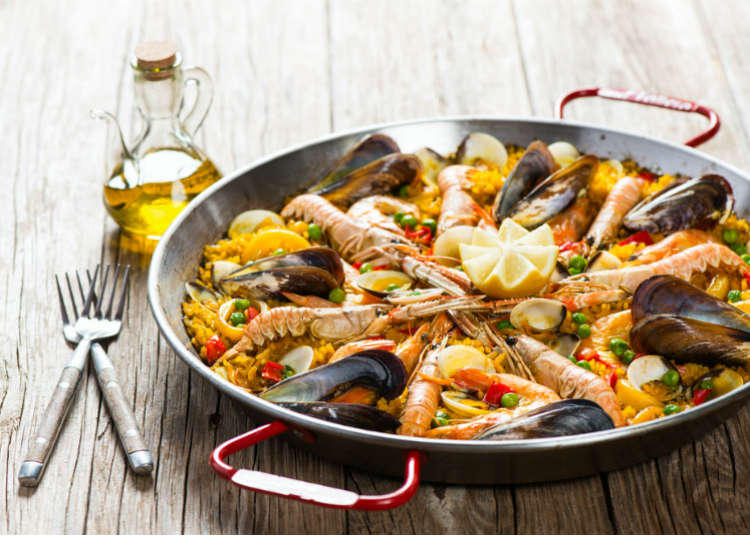 Paella is a traditional Spanish dish in which rice is cooked together with vegetables, fish, and meat. Saffron plays an important role in this dish and gives the rice its trademark yellow color. Many people may know Paella for its impressive bright yellow color. This dish is also served in family restaurants in Japan. When you do an internet search, you can find a lot of Paella recipes for cooking at home using a griddle or other domestic cooking appliances.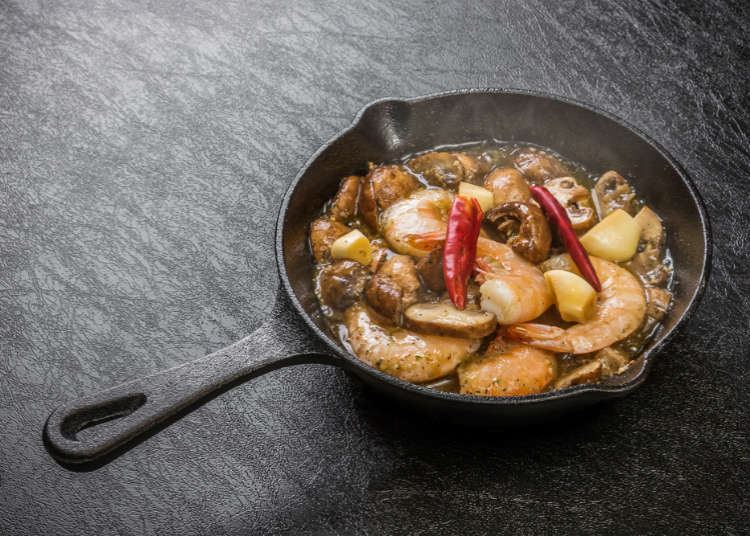 Ajillo has recently become popular in Japan. Dishes cooked with olive oil have become a firm favorite with Japanese people since around 2000 and ajillo is probably the most well known of these. In the recipe, ingredients such as prawns and mushrooms are cooked in garlic olive oil. This dish is often served together with baguette bread for dipping in the olive oil that has absorbed all the flavor of the ingredients.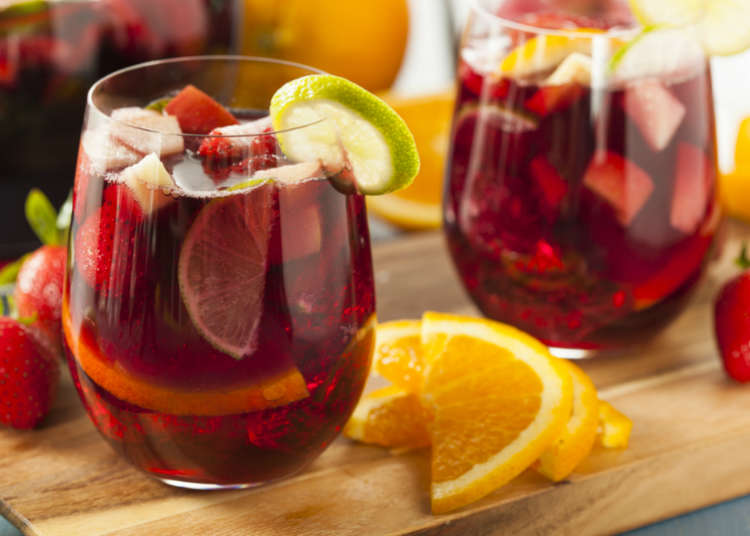 Sangria is an alcohol beverage where sliced lemon and orange is added to wine. This drink is served not only in Spanish bars but also in restaurants and izakaya (Japanese style bars). It tastes sweeter than wine. Many people find it easy to drink and it is very popular among ladies. Red wine is usually used for Sangria, but some places serve it with white wine.
Where to Enjoy Spanish Cuisine in Japan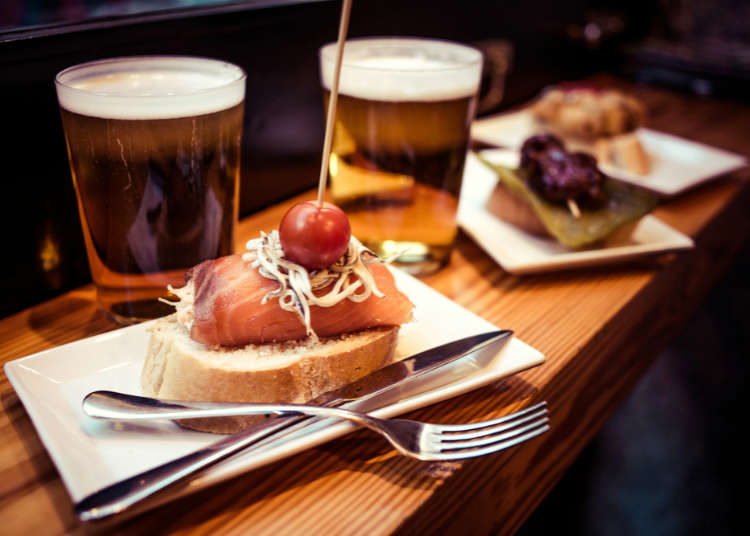 Spanish bars where you can casually enjoy food and drinks at an inexpensive price can be found all over Japan, especially around Tokyo. In Ebisu, there is a popular bar which is said to have first created the Spanish bar boom, as well as a famous bar which has been featured on many TV programs. In addition to these budget bars, high quality Spanish restaurants are also available in Japan. A renowned restaurant in Spain that has received the highest rating from an international guidebook has opened a branch in Nihonbashi, Tokyo.
*This information is from the time of this article's publication.