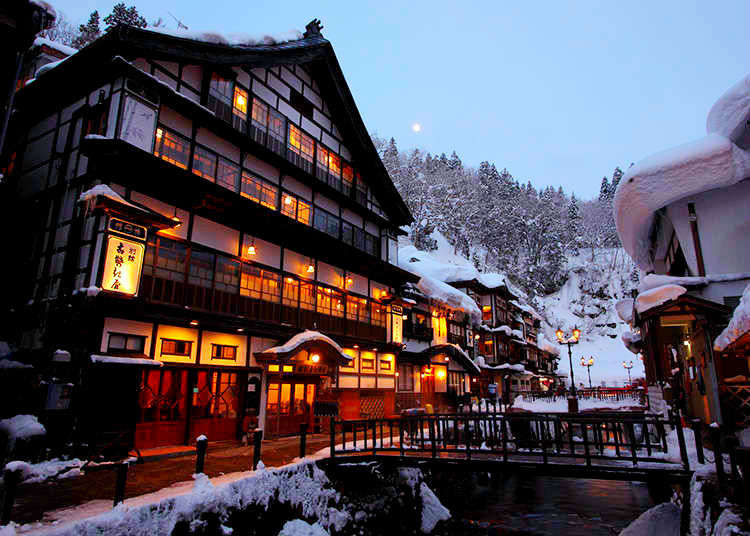 Ryokan are traditional accommodations that can be called old-fashioned Japanese inns, and are found all over Japan.
Ryokan in Suburbs and the Countryside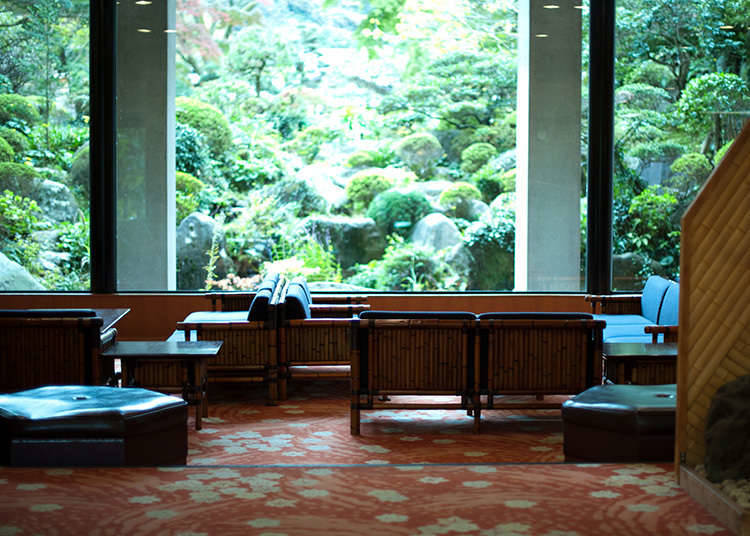 Ryokan are rarely seen in the inner city of Tokyo. If you want to stay at a ryokan, the closest ones to Tokyo are at hot spring resorts such as Hakone or Izu. Visitors can experience authentic Japanese-style architecture, gardens, cuisine, and guest rooms with tatami mats. These inns are a great way to experience Japanese 'omotenashi,' the famous Japanese way of hospitality.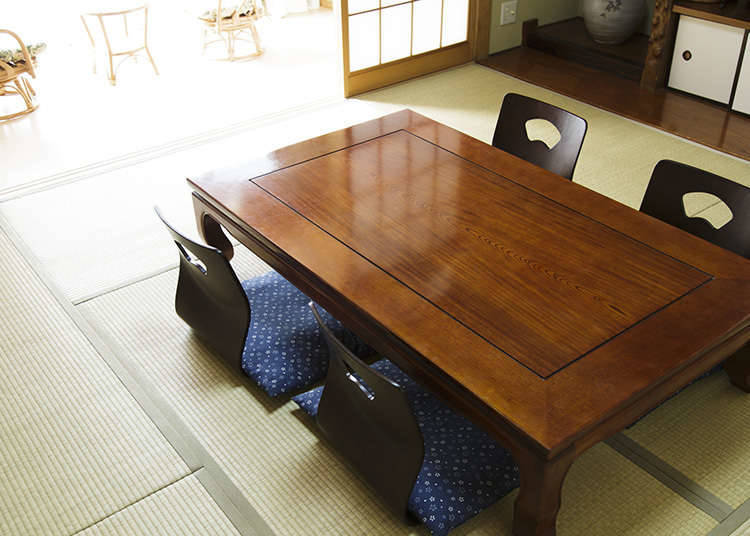 One of the features of a ryokan are female staff called 'nakai-san,' or waitress. She will be in charge of all the services for a guest room until checkout.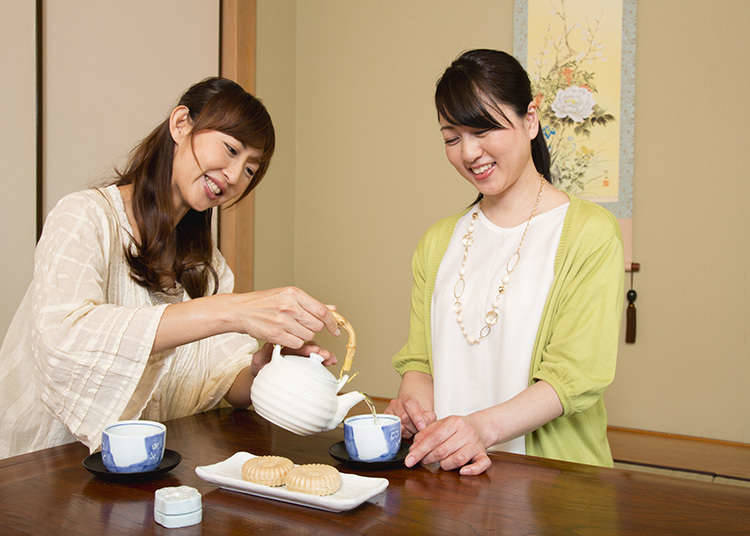 Usually, people take off their shoes before entering the room. Feel free to take a break with green tea and snacks that have been prepared for you on the table. The exceptional seasonal sceneries right outside the ryokan's windows is one of the real pleasure of these authentic Japanese inns.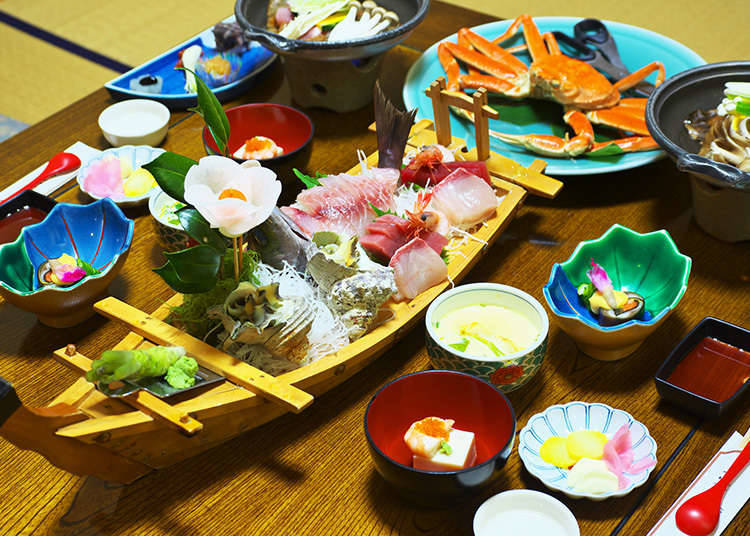 Many ryokan prepare dinner in the guest rooms. The delicious meals are made by using local specialty products and savory seasonal ingredients. Breakfast is provided at a certain restaurant in most cases, which is available during specific hours for guests to use.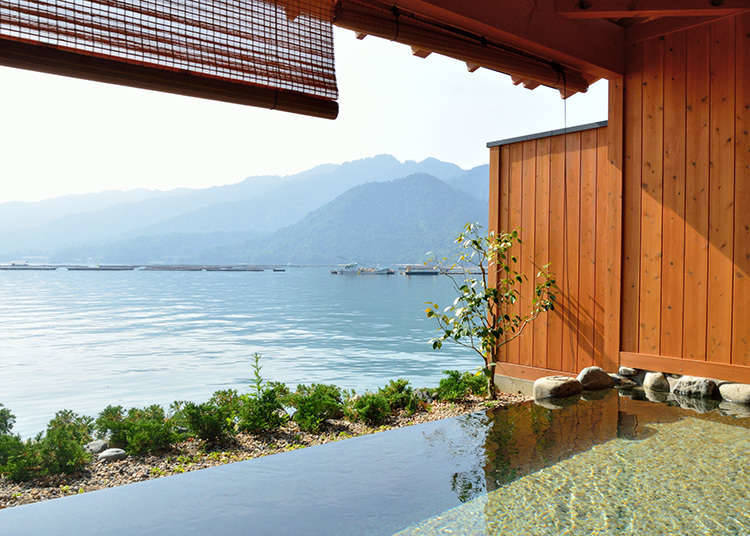 Many ryokan have a large bath as well as an open-air bath with a beautiful view of the outside scenery. In these ryokan hot springs, tattoos are usually not a problem since it's not a public bath but rather a private one, owned by the inn and exclusive to the guests. Some ryokan do have rules regarding body art, however, so make sure to ask beforehand. Wearing a swimsuit is, however, always forbidden.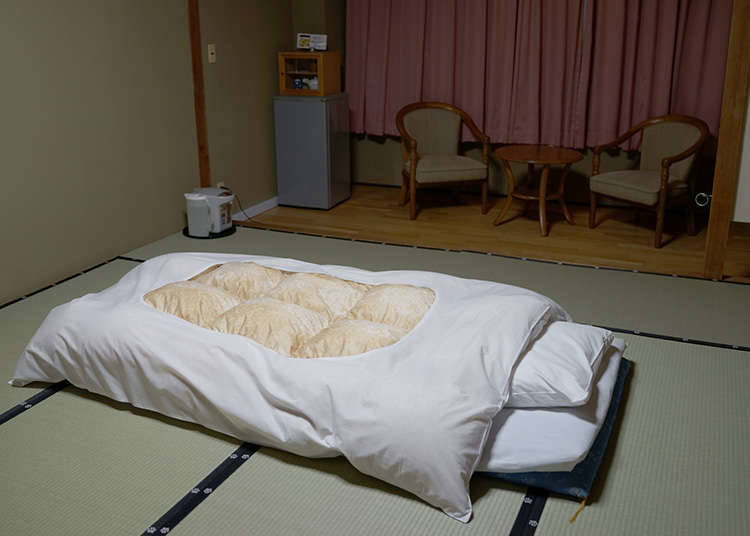 Ryokan usually have futon mattresses, a Japanese-style bedding, instead of conventional beds. When dinner is served inside the room, the nakai-san will come after the meal to prepare the futon. If the ryokan has its own restaurant, the futon will be put out during dinner time. Also, some hotels have yukata (casual kimono) prepared as nightwear in the guest rooms. Wearing the yukata with slippers is perfectly fine even for walking around the ryokan itself, for example on your way to the inn's bath.
*This information is from the time of this article's publication.