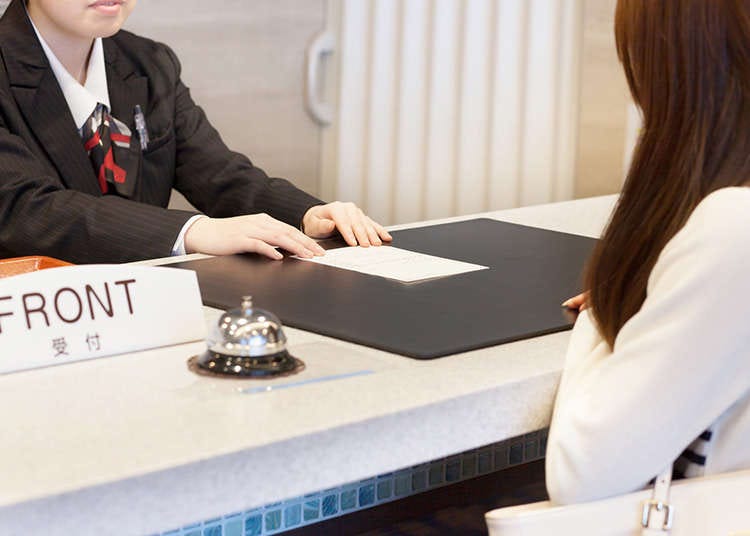 Today we will be explaining the procedures of checking in; from making a reservation to checking out. With this information in hand, you will no longer need to feel anxious when checking in.
Make a Reservation Directly to the Hotel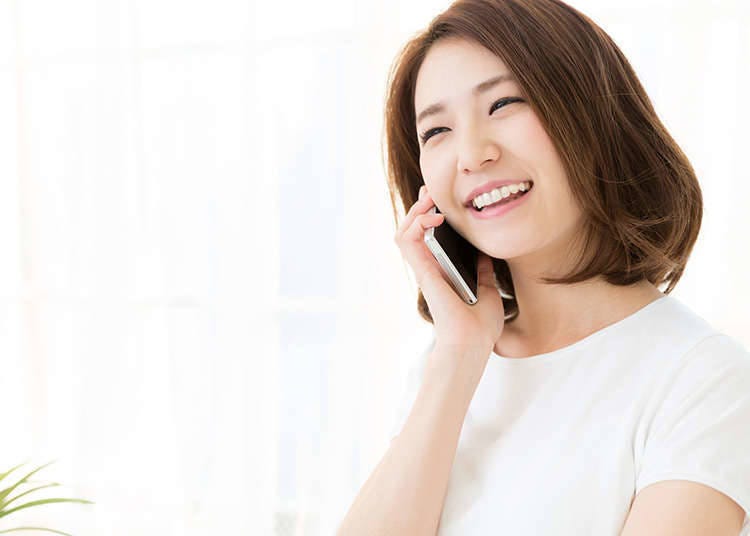 Access the website of a hotel or a ryokan, a Japanese-style hotel, and select the date and room type of your choice. You also need to select options like: with or without breakfast and early check-in. Also, you can make a reservation on the phone. For peace of mind, ask about things you are worried about or any questions you may have while making your reservation.
Make a Reservation on a Accommodation Reservation Website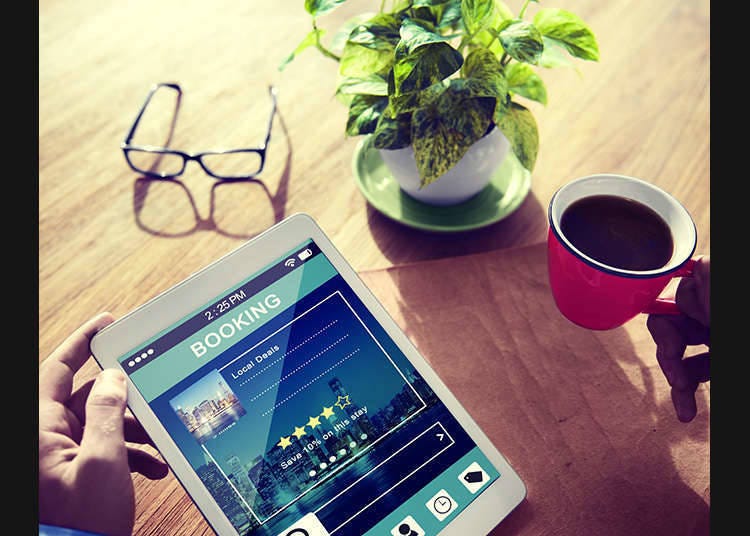 There are also hotel accommodation websites. You can search accommodations by comparing the exterior view, appearance of the rooms, services, meals and prices. In addition, there are combined plans with airlines and/or travel agencies, you may find more reasonable options available. Some of the plans require payment at the time of reservation.
Important Points for When You Make a Reservation
Make sure to have an overview of the hotel you choose when you make a reservation. Such as check-in and check-out times and smoking or non-smoking. Also, in the case you need to make a cancellation, check the cancellation fee. There should be a policy about the percentages for cancellation made on the day before, and on the day of your stay.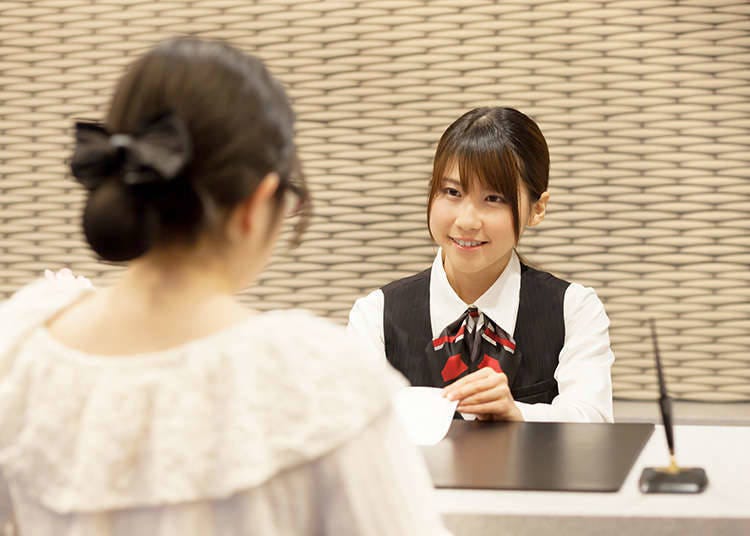 When you have a reservation, tell the front desk the name the reservation is under. If you do not have a reservation, you will need to ask for room availability. Before checking in, you will be asked to fill out a form. Generally, it is called a guest card, and it is used to keep track of your personal information. The information requested is: your name, address, and phone number. Some hotels may request a deposit by cash or credit card.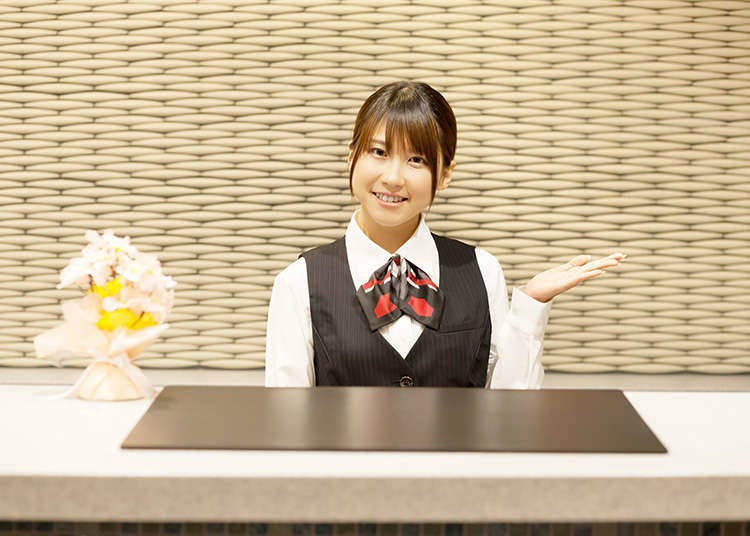 In city center areas, many hotels are open for 24 hours, but this depends on each hotel, there may be no one at the front desk in the early morning and in the late of night. If this is the case, you may be asked to enter from the back door, not from the front entrance. When you make a reservation, you may feel at ease if you ask about the operation hours of their reception.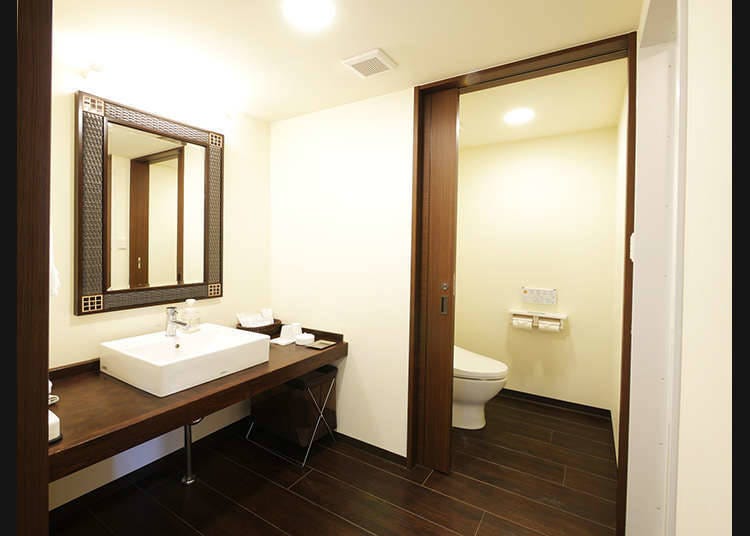 Make sure to verify the check-out time carefully. If you stay over the check-out time, you will be charged for the extended time. If it is hard for you to wake up in the morning, it is a good idea to ask for a wake-up call from the front desk. Check for any belongings left in the room before you leave. Check out should be done at the front desk.
Important Points When Paying
If you have already paid in advance, you can check out by just returning the key to the front desk. However, if you have used services such as room service, you will need to pay for any additional fees when you check out. Please note that the timing when they issue receipts differs from accommodations, but they are given either at the time of payment or when you are checking out. Some facilities do not accept credit card, so you need to confirm if they do in advance.
*This information is from the time of this article's publication.
*Prices and options mentioned are subject to change.
*Unless stated otherwise, all prices include tax.