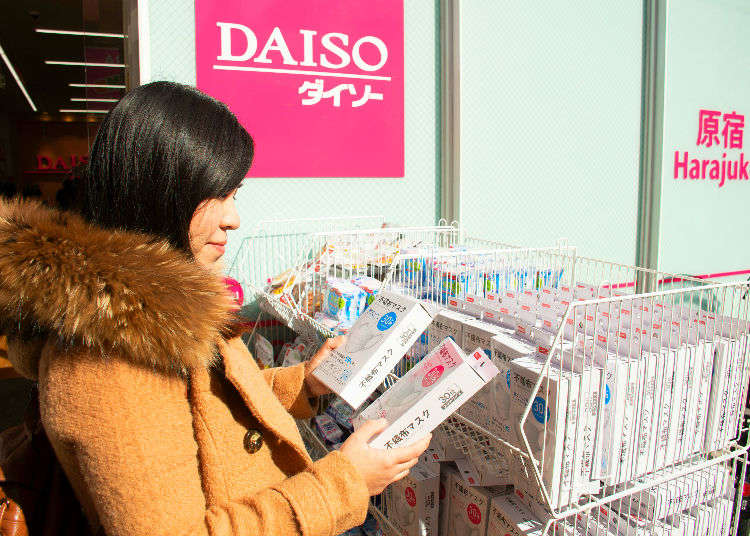 Here, we will introduce the procedure to return or exchange products you purchased.
Limitation in Returning Purchases
Unfortunately, returns or exchanges can not be accepted under personal reasons such as "I ended up not liking the color", "It was damaged because of a bit of rough handling", etc.
Remember to Keep Your Receipt
You need to present a receipt when you return a product in Japan. The period shops accept returns depends on the kind of product and where you purchased it. This time period differs from within a week to a few months after the purchase.
Food items can not usually be exchanged or returned. Companies and shops handle the returning of products differently and some may not accept a return if you accidentally drop the food item or did not like the taste.
If you purchased a wrong size, in most cases, shops will be able to replace it with another one in the correct size. Be aware that due to hygienic reasons, underwear and swim suits may not be returnable for any reason.
To return shoes or have them exchanged for another pair in a different size, they have to be in good to new condition. In general, shops will not return shoes once you have worn them outside.
Returning Electric Appliances
In most cases, except for initial defects, returning of products will not be accepted once the item has been turned on. Some retailers may not accept a return or exchange a product if the package is unsealed.
There is a system in which you can cancel a purchase contract you signed up for, if you ask for it within a certain period of time. However, this system applies only to unexpected door-to-door sales or telemarketing sales. Please keep in mind that this cooling-off period does not apply to products you may purchase from shops.
Returns and Exchanges are not Commonplace
According to the civil law of Japan, shops are not obligated to accept returns or exchanges of a product and they are not required by law to do so. Make sure to do research on a shop or retailer's exchange and return policy before completing your purchase.
*This information is from the time of this article's publication.