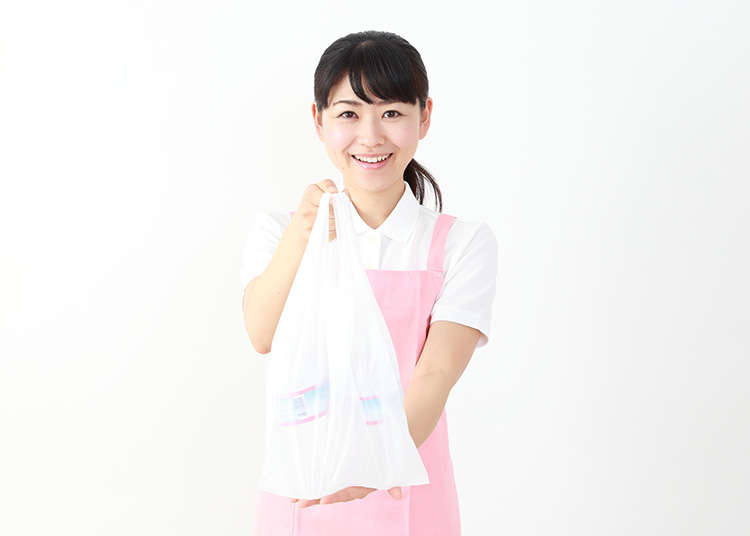 When you purchase something at a supermarket or a convenience store in Japan, the staff will probably give you a plastic bag to put your purchase in. But there are a few things you should know about this situatin.
How did Plastic Bags Come to Be Popular?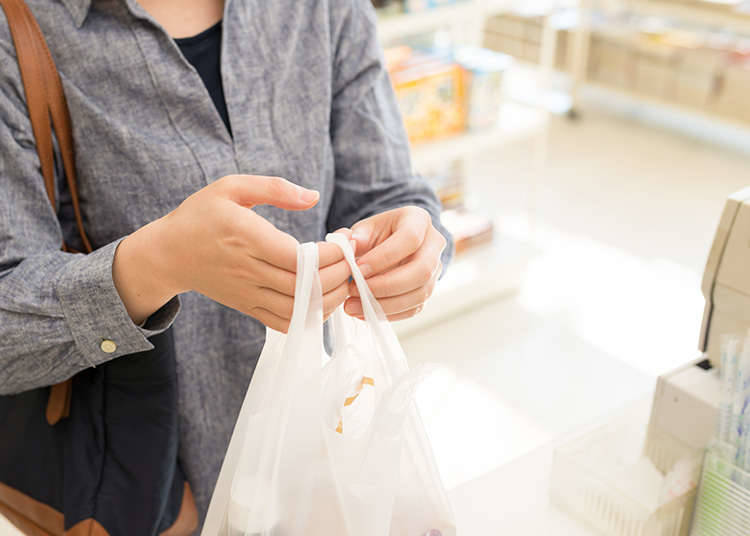 It was around 1960 that plastic bags began to be used in Japan. Before then, fish and vegetables were commonly wrapped with newspapers and meat was wrapped with bamboo husks, but as technology replaced tradition, all sorts of things came to be wrapped or carried in plastic bags. Since about 1980, white plastic shopping bags became common because they are opaque and they look clean.
Environmental maintenance and plastic bags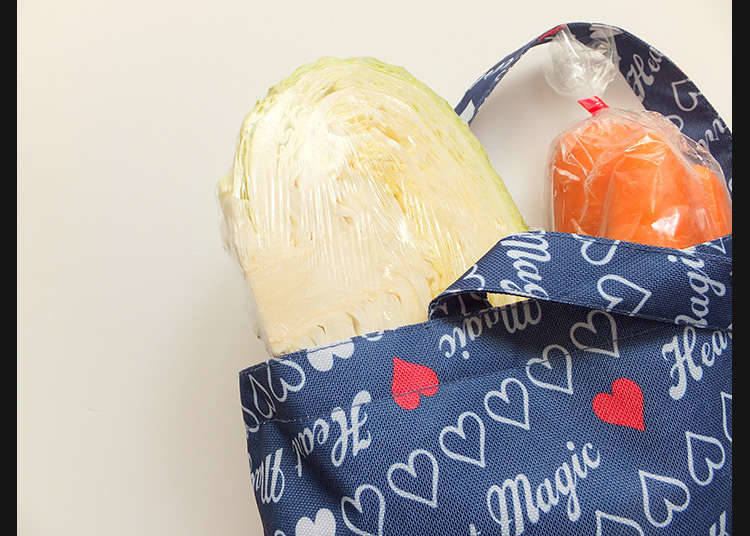 Plastic bags are not recyclable. Because many Japanese are concerned about protecting the environment, more and more people are not using plastic shopping bags. Instead of the disposable plastic kind, many people are buying their own, sturdy, reusable shopping bags, commonly called "eco bags" because they are more ecologically responsible. Some high-end supermarkets even sell their own, branded eco bags as souvenirs.
Plastic bags for free or charged?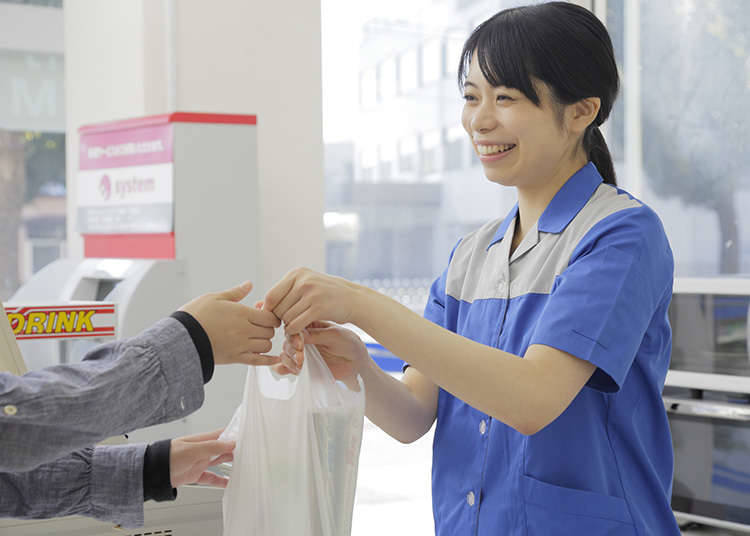 As a result of the trend towards eco bags, more stores and supermarkets have announced that they will no longer give away plastic bags for free. If you don't have your own bag and want a plastic shopping bag to carry your goods, many stores will now charge you a small fee (2 to 5 yen) for the bag.
So far, convenience stores are still giving away plastic bags for free, but you are not likely to receive one if you purchase just one item. If you need a bag, ask the counter staff for one and they will be happy to provide it.
*This information is from the time of this article's publication.