One container filled with rice and a variety of different side dishes, enjoyed by millions of Japanese children and adults on a daily base: bento, the famous boxed lunch. It is an inherent part of Japanese day to day life, available at every supermarket and convenience store. Let's take a closer look!
About the Origin of Bento
Bento's origins lie with rice balls called onigiri, as well as the development of dried rice. During times of economic depression, it was common for bento to feature nothing but a pickled plum on top of white rice but today, bento are as colorful and rich in nutrition as can be, featuring a variety of different main and side dishes, created to offer a well-balanced and delicious meal.
The Typical Bento of Japanese Households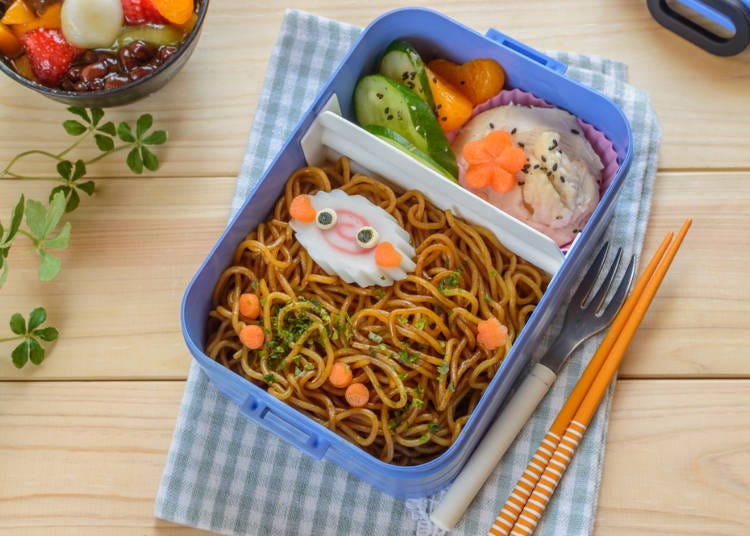 In Japan, it is common for school children to leave the house with a bento made by their parents. On special occasions, those boxed lunches often increase in size and ingredients to keep the kid properly fed for an entire day.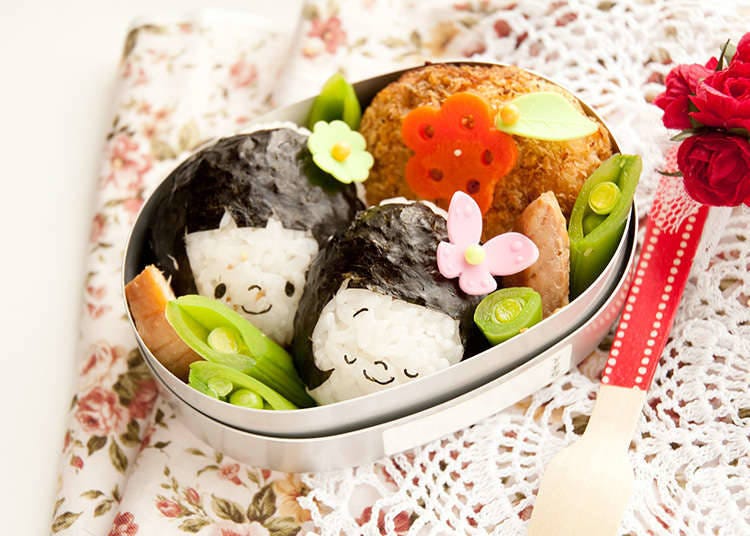 In recent decades, the so-called "kyaraben" (or "chara-ben") trend has gained a lot of popularity, which refers to the art of creating popular characters from TV shows and games with the ingredients of a bento – a lot of those look incredibly elaborate!

Bento don't only vary in looks but also in what is inside. Special themed bento are rather plentiful, some emphasizing a healthy meal, others offer thermal insulation, and some are soups.
What is an Ekiben? About the Traveler's Delight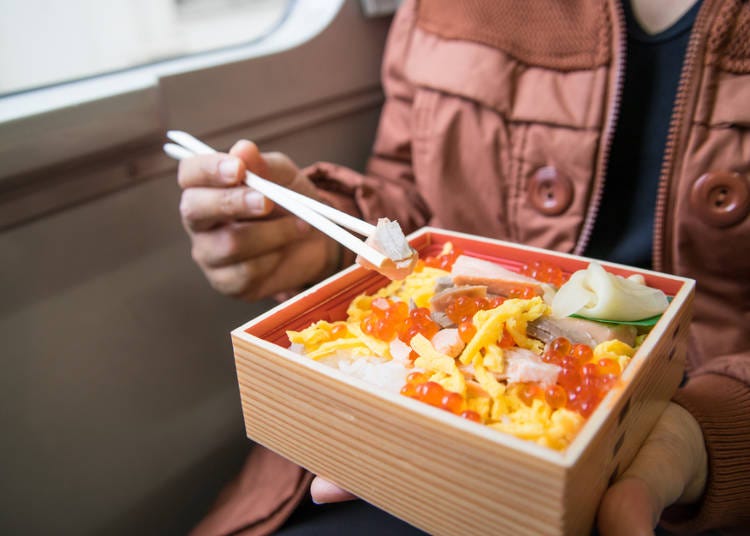 Ekiben refers to boxed lunches that are sold at train stations around Japan, usually designed to be eaten on the train. They often feature specialties of the region they are sold in, making them a unique and affordable treat to savor an area's distinctive dishes. In the past, there often was a saleswoman selling the boxed lunches directly on the platform but nowadays, ekiben are usually sold in shops inside the station.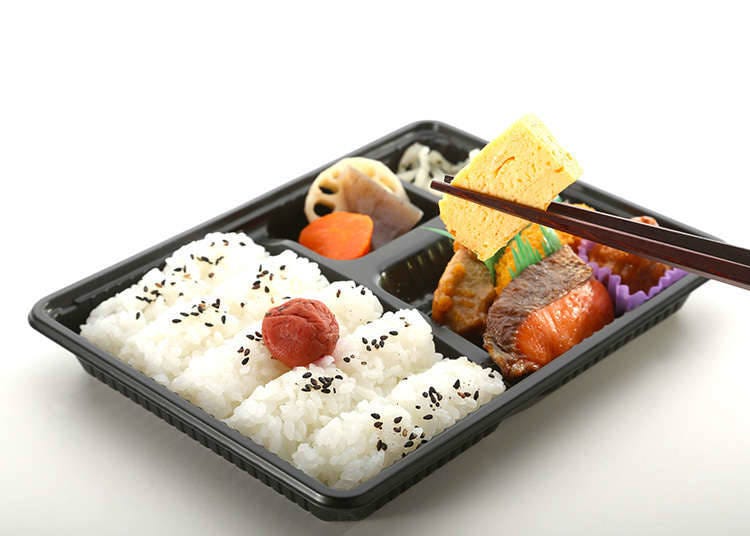 Bento are readily sold in a lot of places all around Japan, first and foremost at supermarkets and convenience stores. Available in all kinds of varieties, those bento can be eaten right on the spot and thus are made to be delicious even when enjoyed cold. Certain stores offer lunch box reservations, preparing a bento for a customer's order – these kind of places are especially popular in city centers when people come and pick up their lunch box during noon.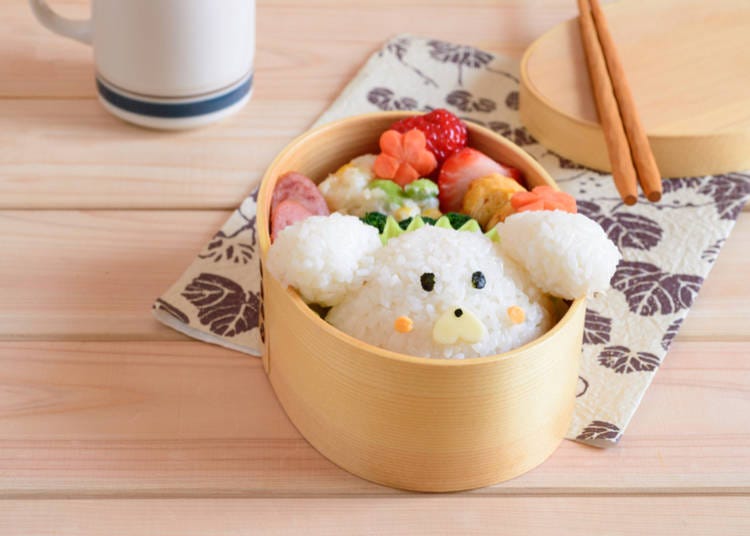 Making bento is not hard. While store-bought boxed lunches often look fancy and can seem intimidating to hobby chefs, bento originated from making to-go lunches at home. Unless you want to make an adorable kyaraben as shown above, making a bento is surprisingly simple. It follows the three basic rules of having to be tasty and filling, using the right food, and being properly balanced. An important aspect to remember is that a bento doesn't have be made up of Japanese ingredients. Simply work with what you like and even beginners can make a bento quickly and easily.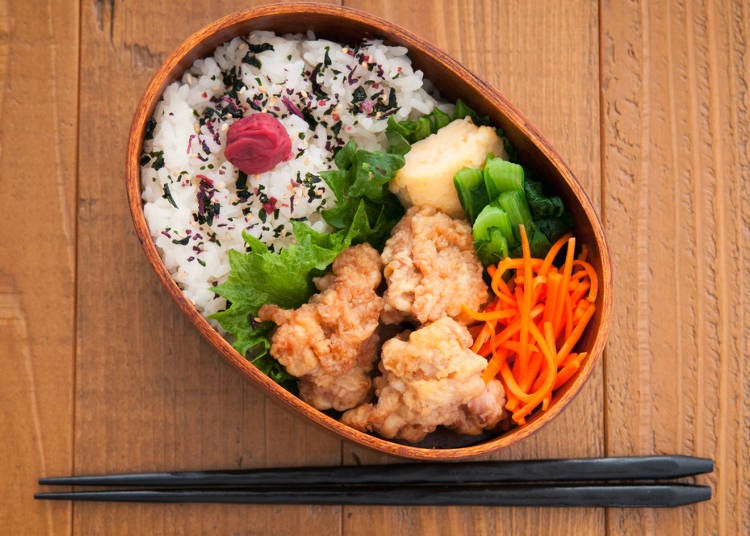 *This information is from the time of this article's publication.
*Prices and options mentioned are subject to change.
*Unless stated otherwise, all prices include tax.