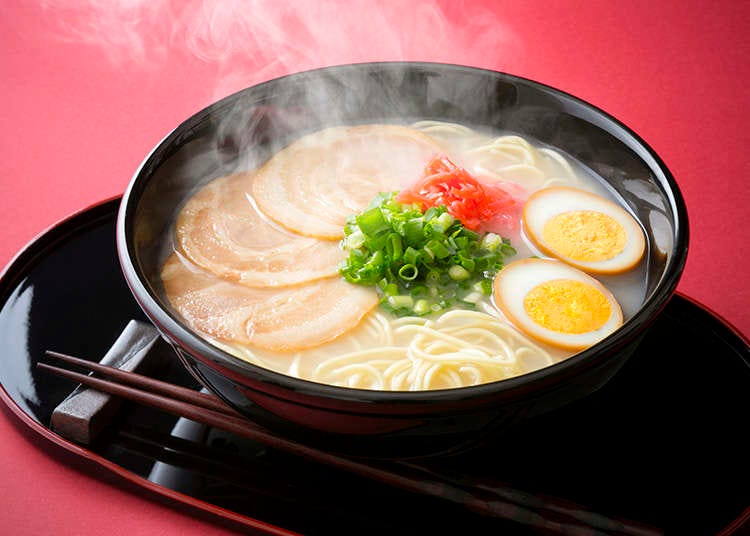 Fast food means the same in both Japanese and English — restaurants that serve simple, inexpensive meals (which could be anything from hamburgers to soba noodles) quickly. In general, you can have a meal there for less than 1000 yen. Japan has some interesting fast food restaurants, which we would like to introduce below.
The History of Japanese Fast Food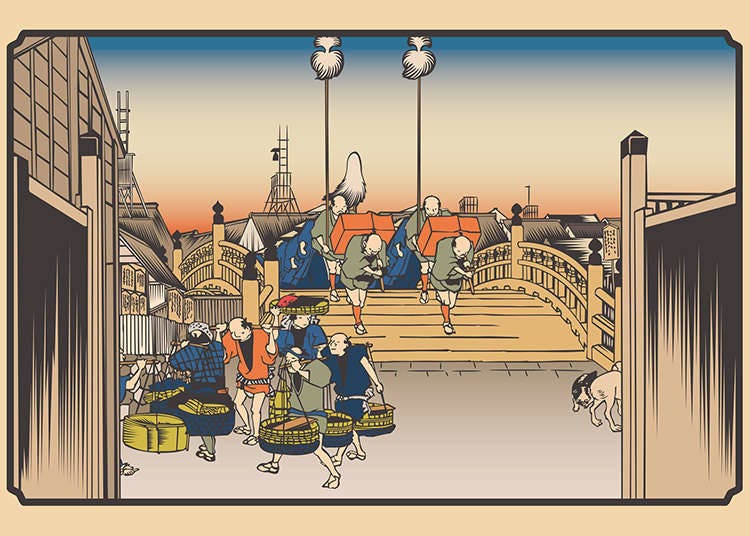 Looking back through history, sushi, soba and tempura are said to have been the beginnings of fast food in Japan. Due to a system where daimyo (feudal lords) had to spend every other year in Edo, many samurai came to the city along with their lords, leaving their wives and children at home. It is said that cheap and easy-to-eat restaurants were built for such people. In the 1970s, the first American-style fast food hamburger chain came to Japan, and the phrase "fast food" became popular.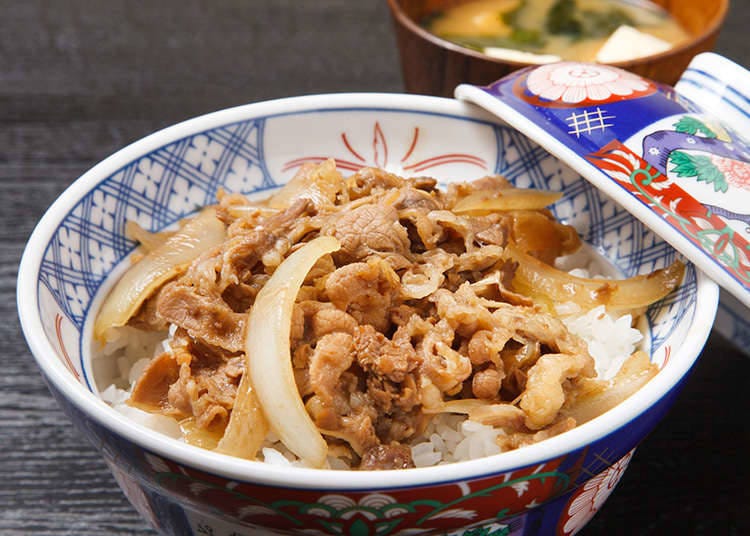 Gyudon is a bowl of cooked rice with boiled beef and onions on the top, both usually spicy-sweet in a sauce made with sugar and soy sauce. Most gyudon restaurants also offer rice with pork (Butadon), which is cooked and served almost the same way. These days we see many more variations on the basic style, such as beef bowls with natto (fermented soy beans), mentaiko (seasoned cod roe), or cheese. There are several chains of gyudon restaurants, so you can find one on almost any corner of the downtown area of any big city. The different chains all want to keep prices low, so they compete largely by showing their ingenuity in creating tasty new dishes.
Tachigui (Eating Standing-up) Udon and Soba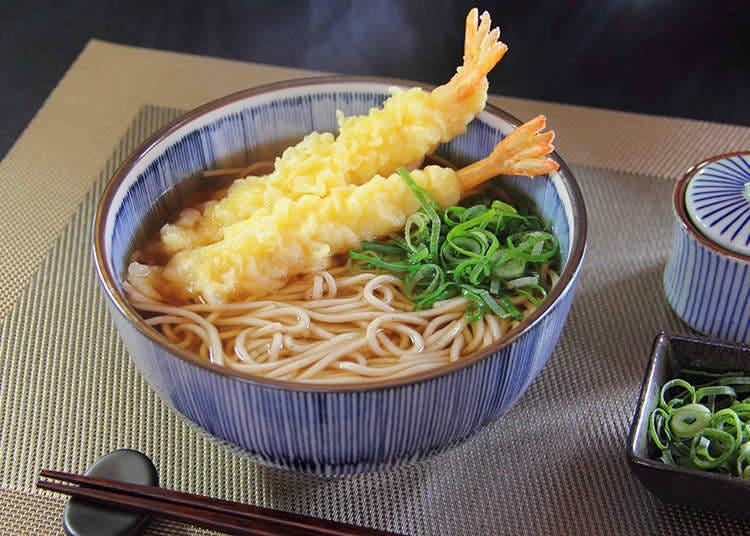 All across Japan, you may come across shops called Tachigui Udon and Tachigui Soba. As you would expect, there are no seats, just rows of counters for people to set the bowls of noodles they buy and eat them standing up. It is widely believed that these restaurants derived from the food stalls of the Edo period. Today you can find outlets of these fast-food restaurant chains in every major city, and especially at train stations, highway rest stops, baseball stadiums, race tracks, and so on. At many such restaurants, you first decide what you want to eat, then purchase a food ticket from a vending machine near the door, and give the ticket to the cooking staff. A few minutes later your meal is ready to eat - real Japanese fast food.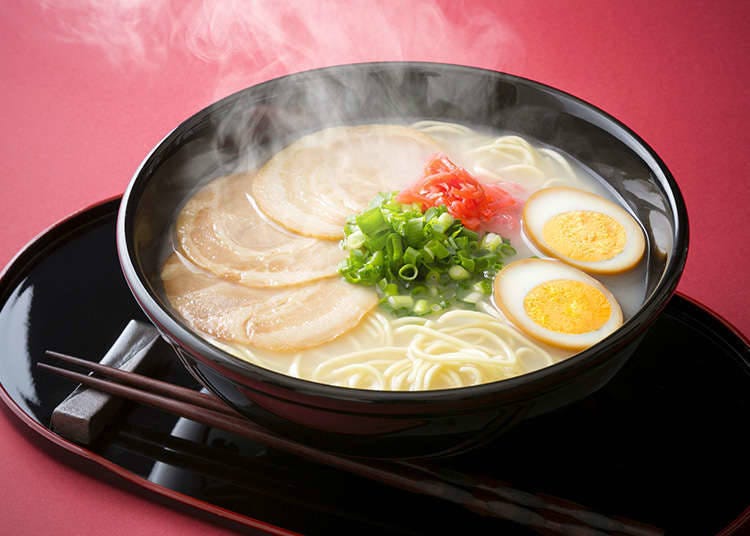 As mentioned above, Ramen is also fast food. There are many Ramen shops all over Japan, each has its own style of noodles and soup. Furthermore, the types of soups are often connected with geography, so, for example, in Hokkaido you might find Miso (fermented soybeans paste) as a base for the soup; in Tokyo it might be more soy sauce base, or in Kyushu, Tonkotsu (pork ramen). If you find a really popular Ramen shop you will have to wait in a long queue to get inside at lunch time.
Bento (a lunch box) and Onigiri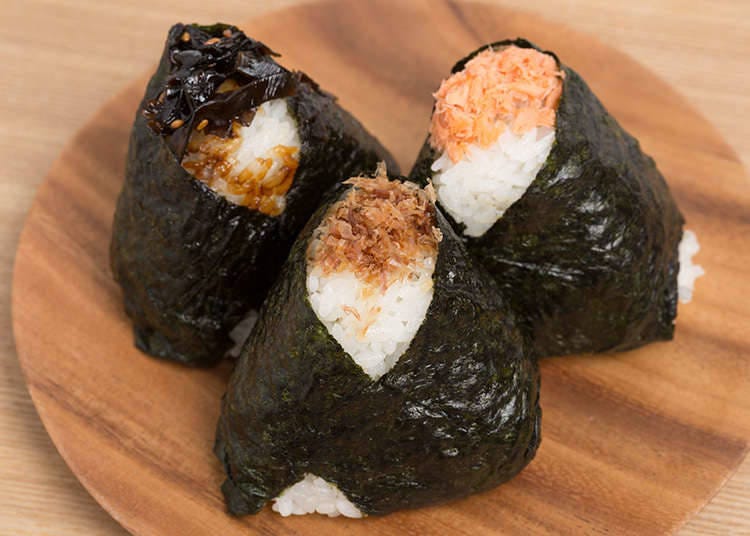 A bento is a box divided into separate compartments, some filled with rice and others with various main dishes and side-dishes. An O-nigiri is a rice ball, usually with some kind of food in it, and often sold in the shape of triangle, wrapped with nori (dried seaweed). Though both items were originally designed to be portable food made at home, today they are commonly sold as takeout items at convenience stores and specialty shops.
Kaiten-zushi (Conveyor-belt Sushi)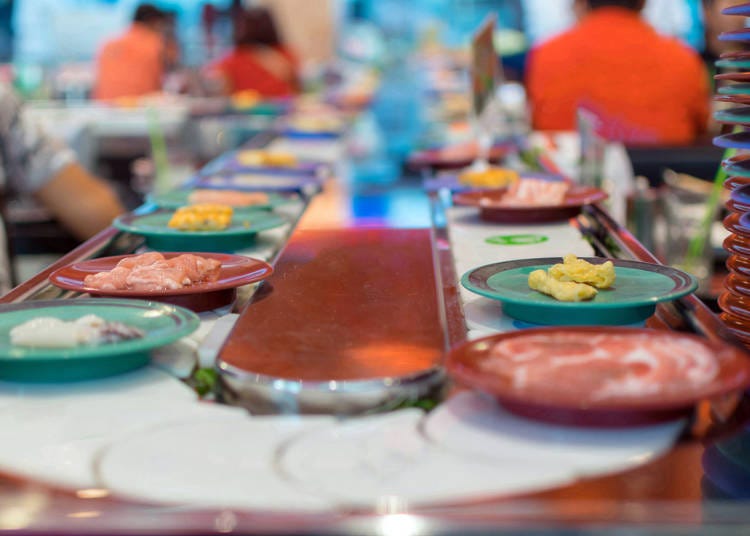 In the 1950s, Kaiten-zushi restaurants were first built in Osaka, carrying little plates with one or two items on them in front of all the customers. A plate of sushi usually costs around 100-150 yen, so you can easily pick up whatever kind you'd like to try. These restaurants tend to be cheap, but the food is surprisingly good. They are a great way to experiment with different types of sushi, and because the food comes to you, you don't need to read a menu or ask a waiter for help. You just take whatever you like. There is Japanese green tea available at your counter seat, and it's free! These shops are very popular with families, partly because they're inexpensive, but also because everyone in the family can have something different. In addition to sushi, they usually serve fried food, miso soup, desserts, beer, and soft drinks.
*This information is from the time of this article's publication.
*Prices and options mentioned are subject to change.
*Unless stated otherwise, all prices include tax.