Both the craft of making clothes from fiber, as well as various techniques of dyeing patterns and pictures on fabric have developed independently in Japan and thus have a long and rich history. In addition to dyeing and weaving, knitting and embroidery also have a long-standing tradition in the rich and diverse textile arts of Japan.
The History of Textile in Japan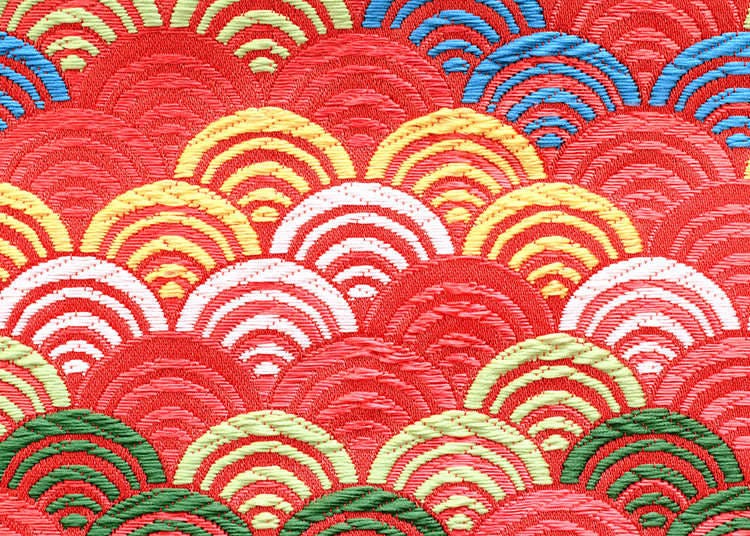 While early Japanese people did have their own way of making clothes, the kimono as it is known today was not worn until around the 8th century when new techniques for cutting and weaving arrived from China. Before that time, people used to wear garments separated in top and bottom, but with this new straight-line-cut method from the mainland, Japan developed the kimono. This new garment wearable by everyone, no matter the shape of their body, suitable for any sort of weather, and easy to fold and store.
Soon enough, wearing kimono in layers came into fashion and the focus shifted towards how different colors complemented on another. As such, a lot of attention began to be paid to dyeing and printing – the typical Japanese color combinations as they are known today developed during this time.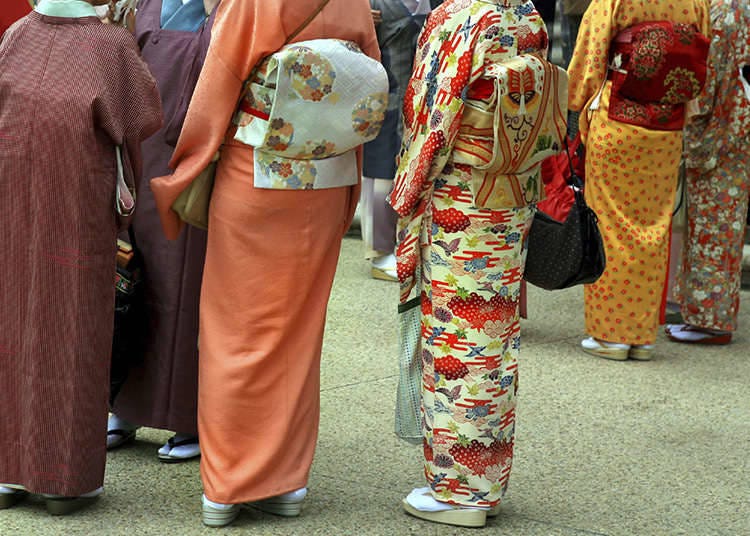 While elaborate kimono like this were mostly worn by the Japanese upper class, the beginning of the Edo Period brought a change to this. The power of ruling fell from the court into the hands of feudal lords and samurai, the military caste that was much larger in numbers than the Imperial family and their court. The general uniform of a samurai consisted of three parts: kimono, kamishimo, and hakama. As such, the demand for garments rose as every single warrior needed to be equipped with a uniform like this and the textile industry experienced a large boost. New techniques for dyeing, embroidery, and weaving itself were developed – making textiles started to become an art form and masterfully crafted clothes highly valued possessions.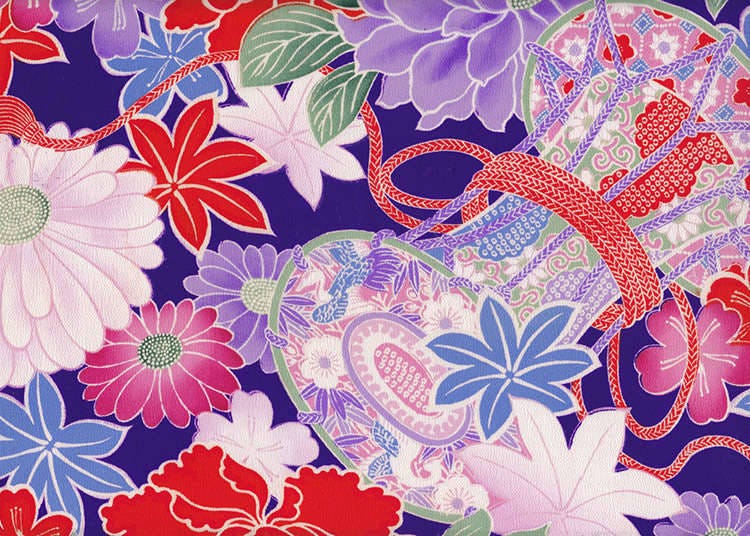 Historically, the traditional colors of Japan were defined by Prince Shotoku who determined a set of different colors to correlate with one's social rank. As such, certain colors have always had a well-used status in Japanese textile arts, the vast majority of them made from herbs and other plants.
There are several kinds of natural dyes such as akane-iro (madder red) made from roots of perennial vines of the family Rubiaceae, murasaki-iro (violet) made from roots of lithospermum purpurocaeruleum of the family Boraginaceae, and ukon (turmeric) made of a type of ginger with the same name. Also, there is an abundance in the variety of colors. Reddish colors, for example, have more than ten different types, such as sakura-iro (cherry blossom), nadeshiko-iro (pink), beni-iro (vermillion) and tsutsuji-iro (bright pink).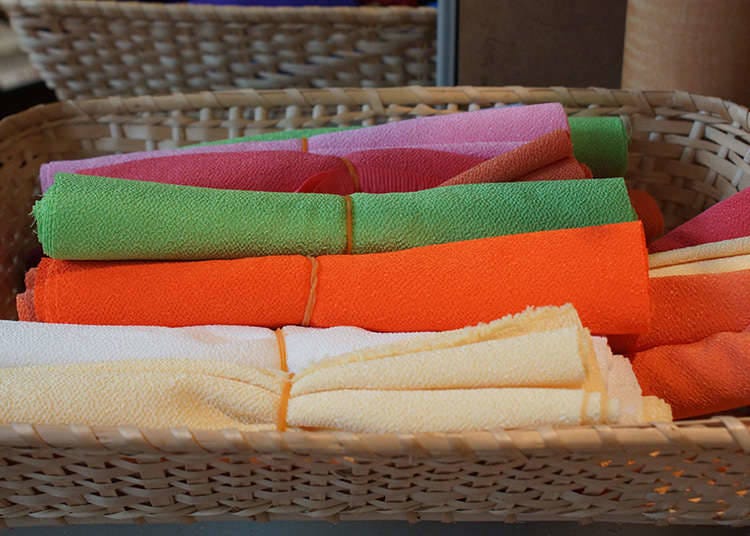 Nowadays, traditional garments are rarely worn in day to day life but rather for special occasions, such as ceremonies and festivities. They come in various different qualities, crafting techniques and colors, and thus in all kind of price range, from affordable summer yukata to precious heirloom kimono. Apart from traditional garments, Japan is also known for a variety of high-quality textile manufacturers, such as Imabari in Ehime and Senshu in Osaka, both internationally renowned for their quality towels. A lot of traditional techniques and aesthetics are still applied today, making Japanese textile arts outstanding and unique.
*This information is from the time of this article's publication.
*Prices and options mentioned are subject to change.
*Unless stated otherwise, all prices include tax.
Limited time offer: 10% discount coupons available now!