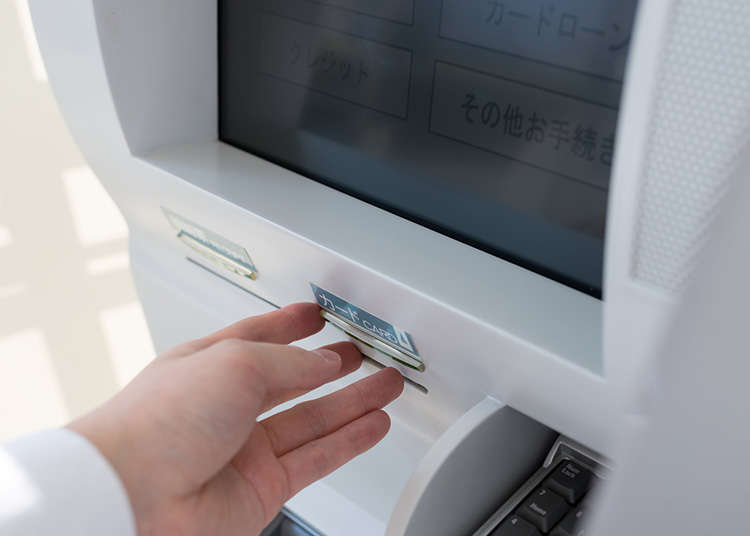 When cash starts running low during your travels in Japan, the ability to withdraw Japanese yen with your own international cash or credit card will come in extremely handy. A variety of Japanese ATMs accept international cards, so let's take a look at them.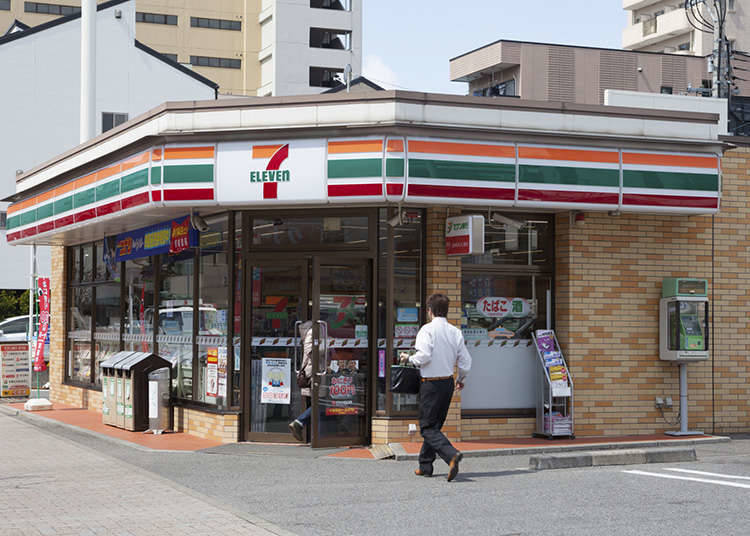 The ATMS of Seven Bank, found at every 7-Eleven convenience store, operate in a variety of languages and accept just as many cards. Among them are VISA, MasterCard, American Express, JCB, Union Pay, DISCOVER, Diners Club, Maestro, CIRRUS, PLUS, and others. However, please keep in mind that certain cards of the aforementioned institutes might not be accepted, or are charged with additional fees by the credit institute that issued the card.
Some cash and credit cards may have a restriction during what times they can be used, but 7-Eleven's ATMs operate 365 days a year, from early morning until late at night. The limit for one withdrawal usually is 100,000 yen or 300,000 yen for certain cards.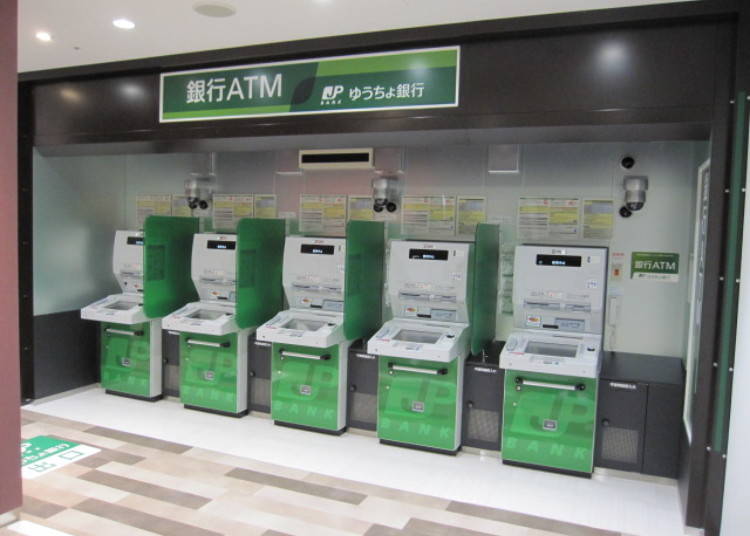 Much like Seven Bank, the ATMs of the Japan Post Bank, JP Bank in short, can be found in many locations all across the country. If the ATM itself is located inside a post office, it won't be accessible if the office itself is closed. Japan Post Bank ATMs in other locations, though, such as Ministop convenience stores or stations, can be accessed at all times. The limit for one withdrawal is 50,000 yen.
Cash and credit cards accepted at JP Bank ATMs are VISA, VISAELECTRON, PLUS, MasterCard, Maestro, Cirrus, American Express, Diners Club, JCB, Union Pay, and DISCOVER. It should be noted that certain Maestro cards with IC chip can currently not be used.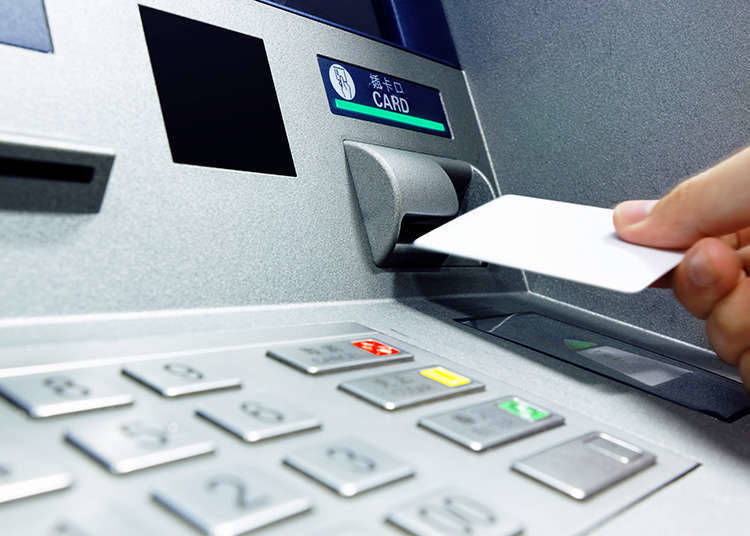 Operated by Aeon, Japan's largest shopping mall chain, Aeon Bank's ATMs also accept a wide range of international cash and credit cards. While there are not as many as from Seven Bank or JP Bank, Aeon Bank's ATMs are also installed in supermarkets and convenience stores operated under the umbrella of the Aeon Group. Accepted cards are Union Pay, VISA, PLUS, MasterCard, Maestro, and Cirrus. Keep in mind that additional fees may apply by either Aeon Bank itself or the company that issued your card.
Other ATMs you're likely to find around Japan are those of the Bank of Tokyo-Mitsubishi UFJ which accept JCB, Union Pay, and DISCOVER. Mizuho Bank's ATMs, on the other hand, accept VISA, PLUS, MasterCard, Maestro, and Cirrus.
How to Use a Japanese ATM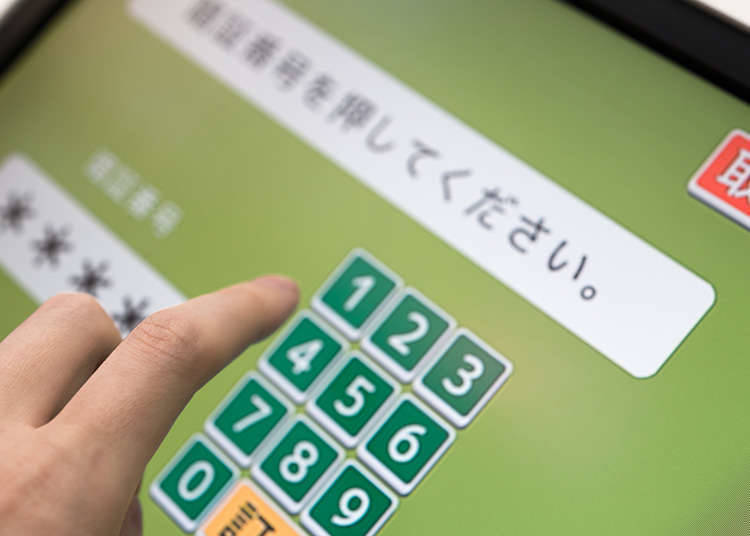 The general way to make a withdrawal at a Japanese ATM is as follows:
1. Insert your card.
2. Select your preferred language.
3. Press the WITHDRAWAL button.
4. Select the account you want to withdraw cash from.
5. Enter the desired amount (coins are only available at ATMs inside banks).
6. Confirm the amount.
7. Enter your PIN number and press ENTER.
8. Retrieve the cash, your card, and the receipt.
*This information is from the time of this article's publication.