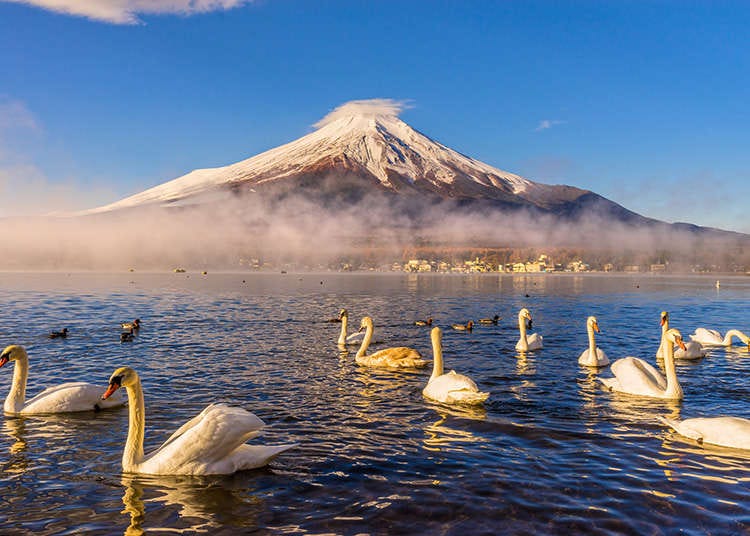 Japan comprises the islands at the farthest eastern end of the Far East. Its many islands extend from north to south. Let's look at how the country's geography influences its climate.
Basic Information on Japanese Climate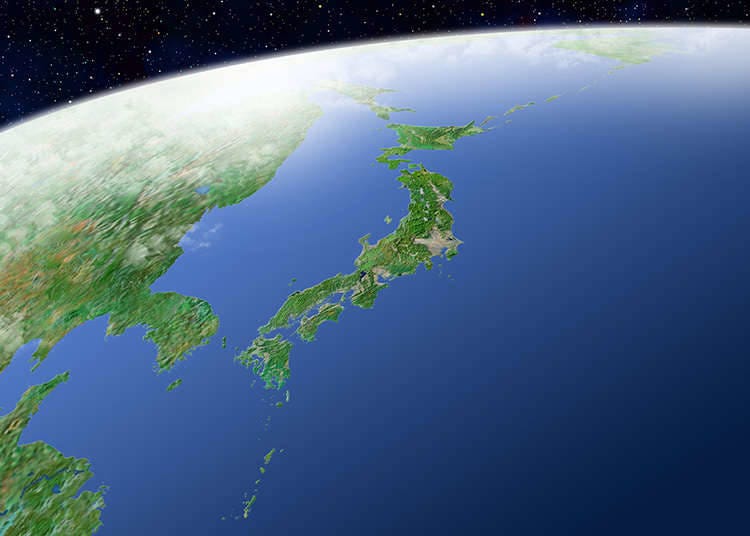 Lying east of the Eurasian continent, and separated from it by the Japan Sea, Japan is an archipelago that includes four main islands (Hokkaido, Honshu, Shikoku and Kyushu) and several smaller ones (among them, the Izu islands, Ogasawara, and Nansei islands) extending north and south for 3,300 km. Many people think that Japan is only a collection of small islands, but the main island of Honshu is 230,000 sq. km, making it the seventh largest island in the world. Japan's total area is roughly the same size as Germany. Roughly 70 percent of the land area is mountainous, which means most of the population is concentrated in the valleys and small plains, and along the coastal areas. People also naturally congregate wherever there are nice beach areas.
The 10th Most Populated Country in the Whole World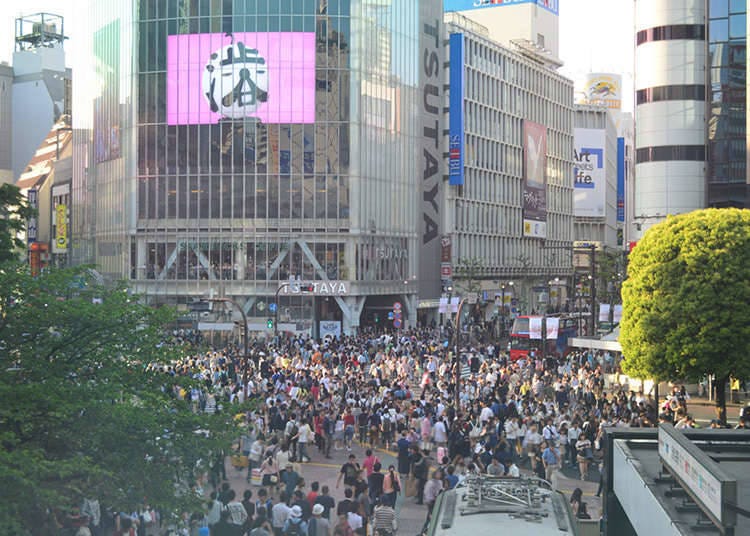 As of July 2016, the population of Japan stood at about 127,000,000, making it the 10th most populous country in the world (2015 ranking). Most of the large cities are located on the warm Pacific Ocean side of the country. More than half the population is concentrated in the three largest cities, Tokyo, Yokohama, and Osaka. The population density in these cities is quite high, as symbolized by now-famous photos of masses of people crossing the street in Ginza's Sukiyabashi intersection or Shibuya's famed Scramble intersection .
Large Differences in Climate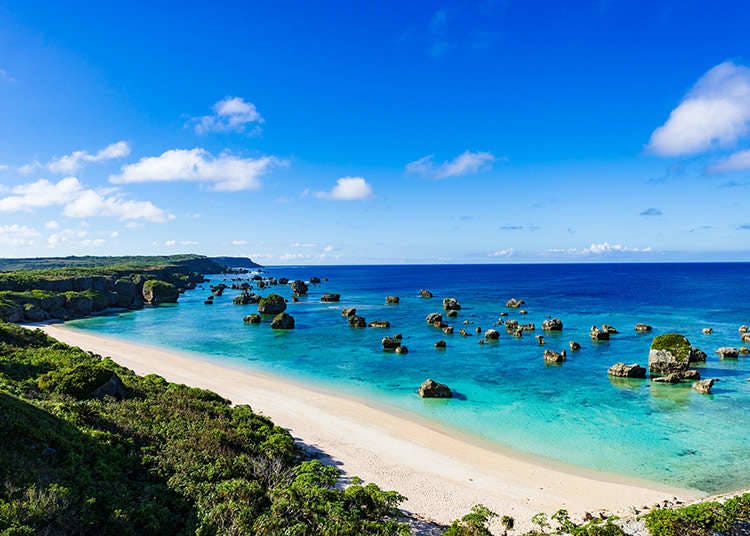 Most people assume that summer is hot throughout the country and in winter it snows everywhere, but the truth is that up north, in Hokkaido, it is cool even in summer and down south, in Okinawa, it is warm even in winter. Because of these dramatic differences in climate, there is a great variety of regional food, public events, natural scenery, and so on, which reflect a wide variety of distinct regional cultures.
Japan: A Mountain Country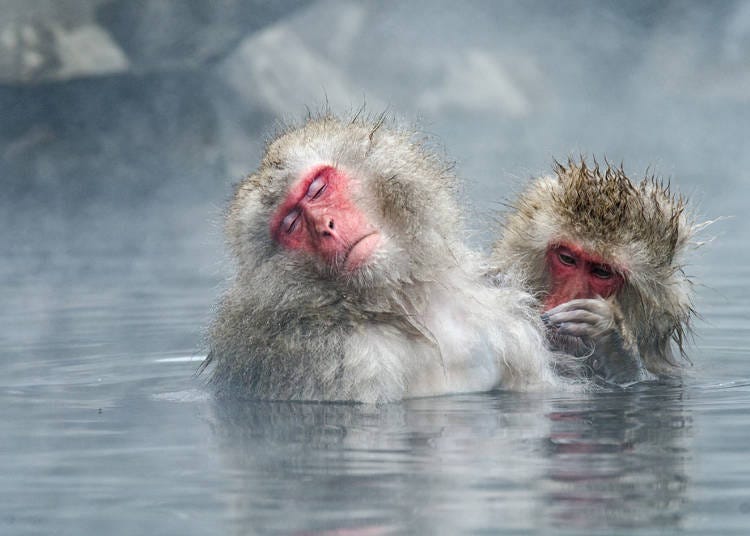 Since about two-thirds of Japan is mountains, hiking is a very popular activity among the Japanese, and there are many courses for all levels of hikers. The Japan Alps, with their 3,000-meter peaks, run down the middle of Honshu and are famous among skiers the world over for good-quality snow. In addition, because there are many volcanoes, there are natural hot springs all over the country. Hot spring culture has been a part of Japanese life for a very long time and is still extremely popular. At last count, there were roughly 28,000 hot springs, with about 3,000 hot spring resorts.
Where the ocean currents meet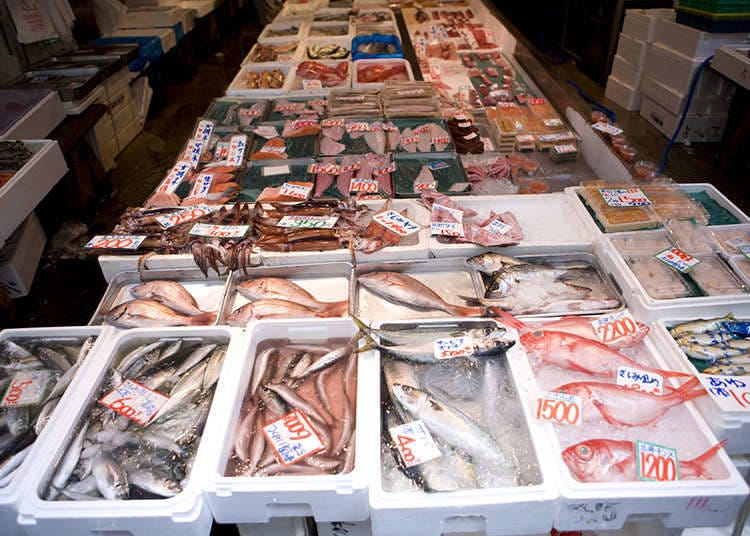 As Japan is surrounded by the sea, it is blessed with a wide variety of fish. The reason for the great variety is actually due to the convergence of warm and cold currents, which meet in both the Japan Sea (inward) side and the Pacific (outward) side of the islands. Swarms of small fish feed on the ample plankton, and larger fish, such as big tuna come to feed on the smaller ones. Because there are so many mountains, there are also many rivers and lakes, so there is a thriving fishing business in freshwater areas as well. If you come to Japan, of course you will want to taste sushi, but there are many other kinds of delicious seafood, so be adventurous!
*This information is from the time of this article's publication.
*Prices and options mentioned are subject to change.
*Unless stated otherwise, all prices include tax.
Limited time offer: 10% discount coupons available now!