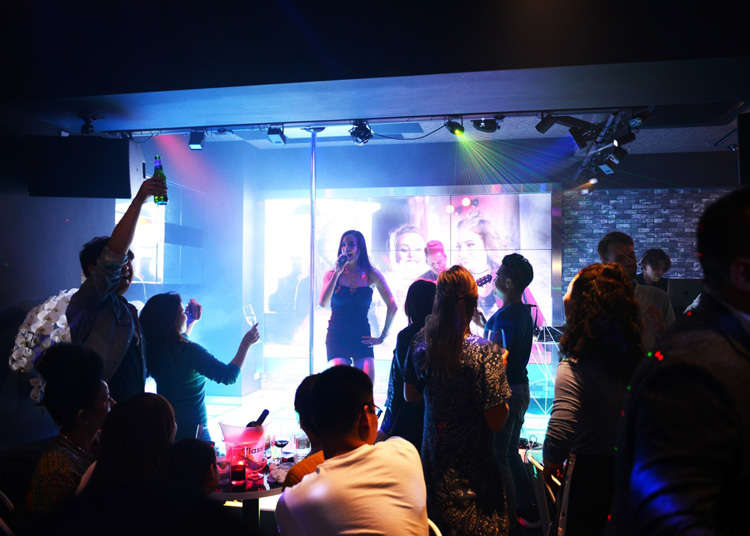 Ueno is an interesting area. Although located within the ultra urban city of Tokyo, it also boasts an impressive number of historical buildings that contributes to an "olden downtown" feel. This attracts many international tourists to the place as a result. The nightlife here is also something to behold, with a seemingly never-ending selection of unique entertainment centers that remain open for business even after the last train has long departed. There's definitely something for every mood here.

Are you a fan of live performances and stage shows? Perhaps playing with darts or relaxing at a sports bar with a drink in hand is more your kind of entertainment. Whichever the case, we're confident one of the three late-night shops featured in this article will appeal to you, the same way they have already attracted scores of foreign tourists to their premises!
1. Classic Tokyo: Cheerful spot with live DJ performances and professional pole dancing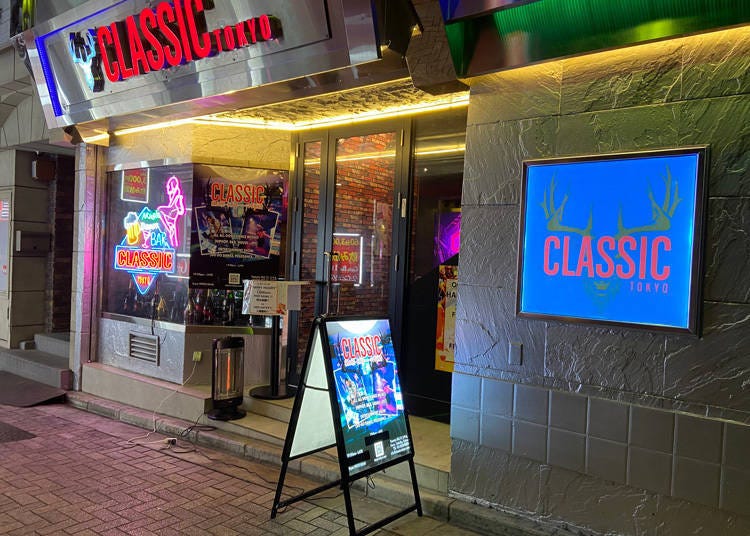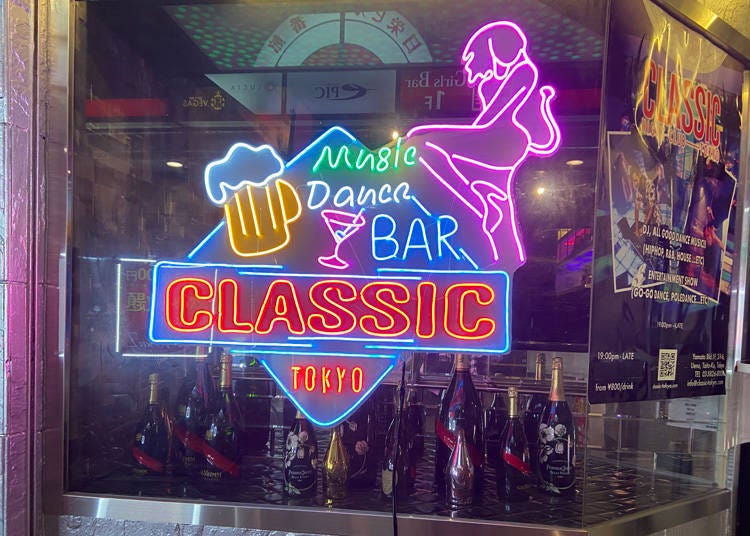 Just a few steps into the bustling Nakamachi Dori is the conspicuous neon signboard of Classic Tokyo, loudly clamoring for the attention passers-by without a sound. Classic Tokyo is virtually the only night club in this neck of the woods with a robust daily rotation of high-quality nightlife entertainment like live DJ performances and dance shows.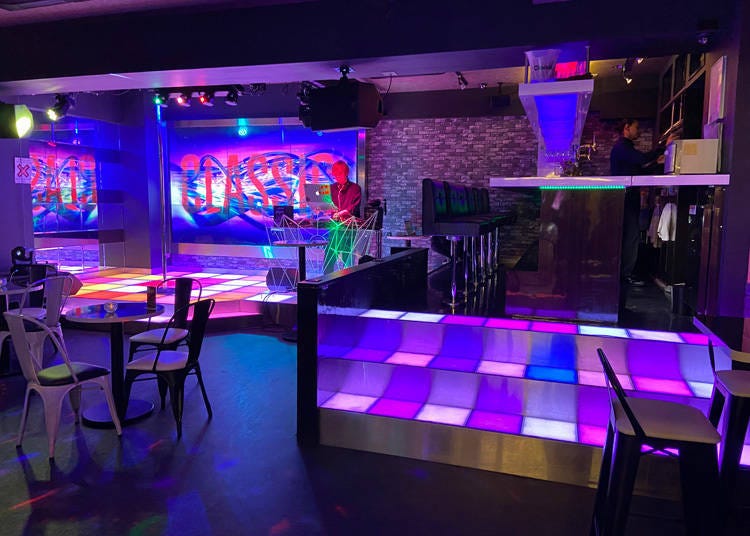 All live shows are as authentic as they come, whether they exciting music manipulations by popular DJs or live performances by professional musicians.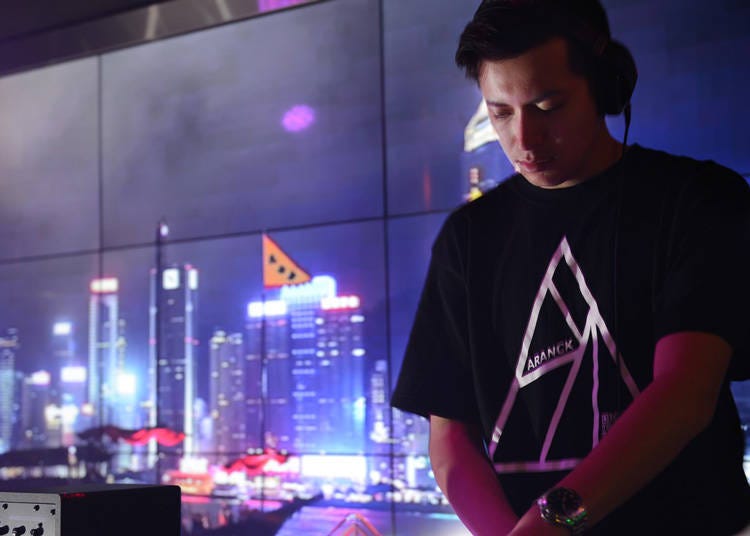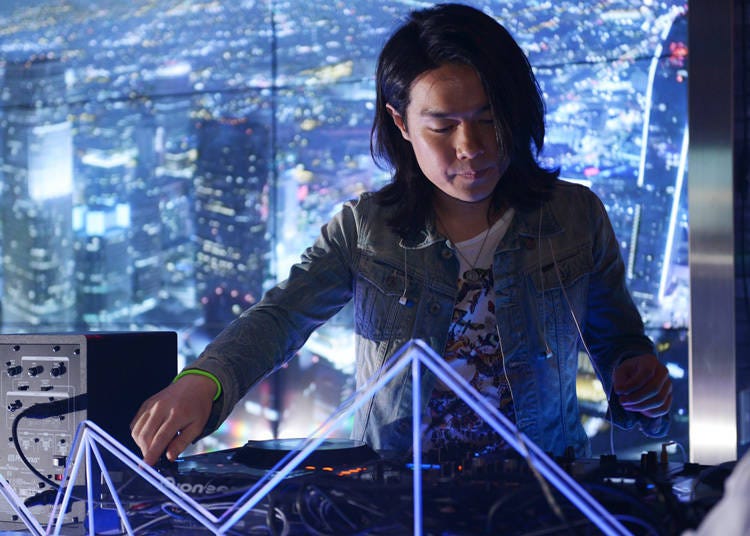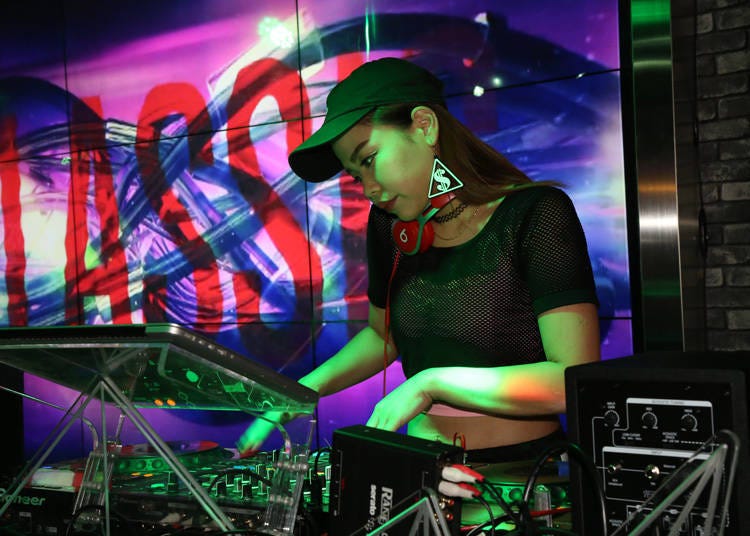 Pole dancing and burlesque dance shows are also regularly held on a rotation basis, and these acts are popular even among female patrons of the shop. Watching the well-trained dancers strut their stuff on the stage with hot and well-choreographed numbers is always a sight to behold, and being able to view these powerful dances up-close will make the experience breathtakingly memorable.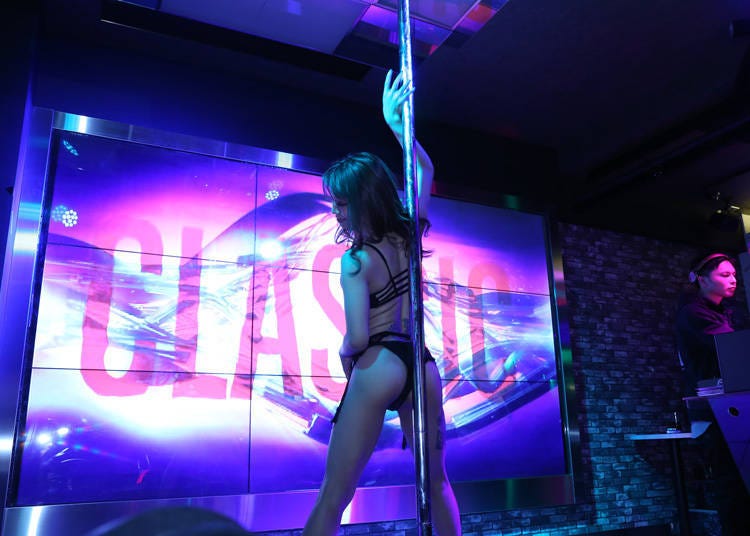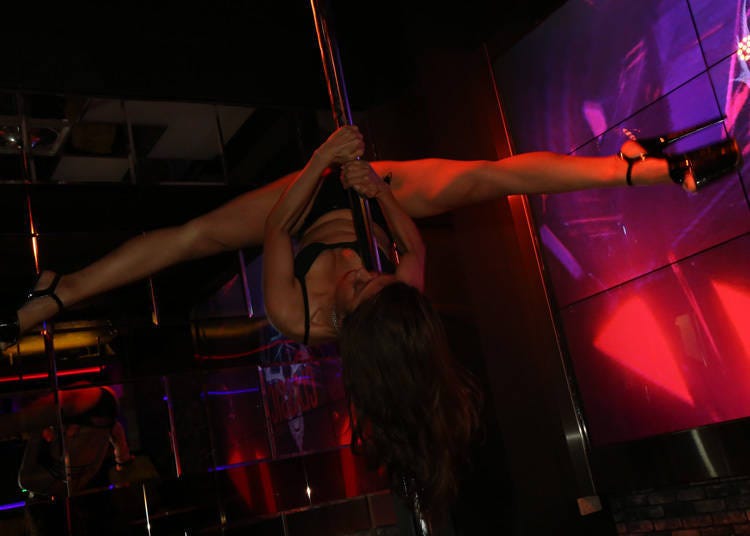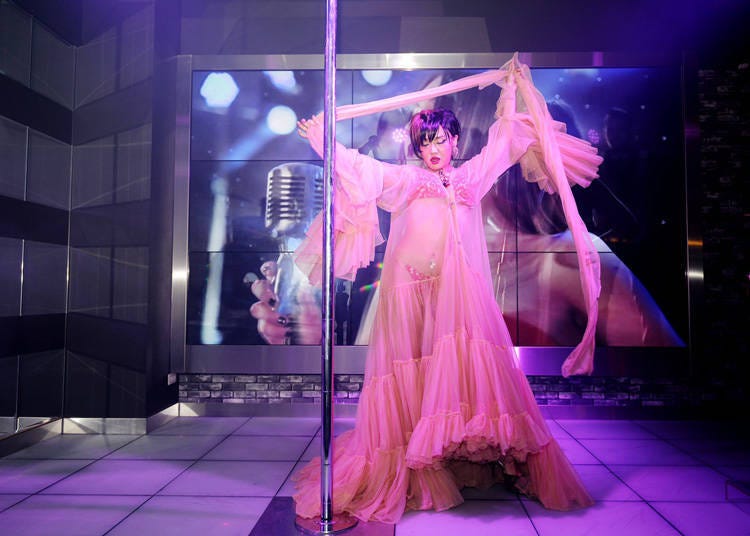 Because shop staff strive to create a warm and inviting atmosphere for all, dancers and musicians often feel at ease enough to join the dance floor to mingle with patrons in between shows and live performances. The shop ensures that there are always staff on hand who can speak English and Mandarin Chinese, so that international tourists can feel welcome as well.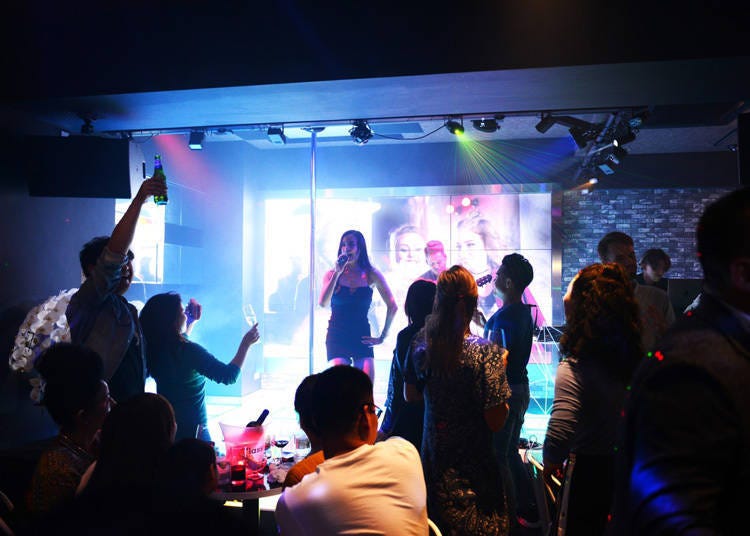 Entry is free for men until 10 p.m., and there's a 2,000 yen (tax included) all-you-can-drink option they can go for. After 10 p.m., an entrance fee of 1,500 yen (tax included, comes with 1 free drink) will be charged. Women enjoy free entry at all hours, and the all-you-can-drink option is available for 1,000 yen (tax included) until 11 p.m. It's shocking how much value they've managed to pack into the reasonable prices!

At this bar, everyone can look forward to top-notch entertainment and flamboyantly decorated food and drinks - the main reasons why the place is such a popular spot for night activities!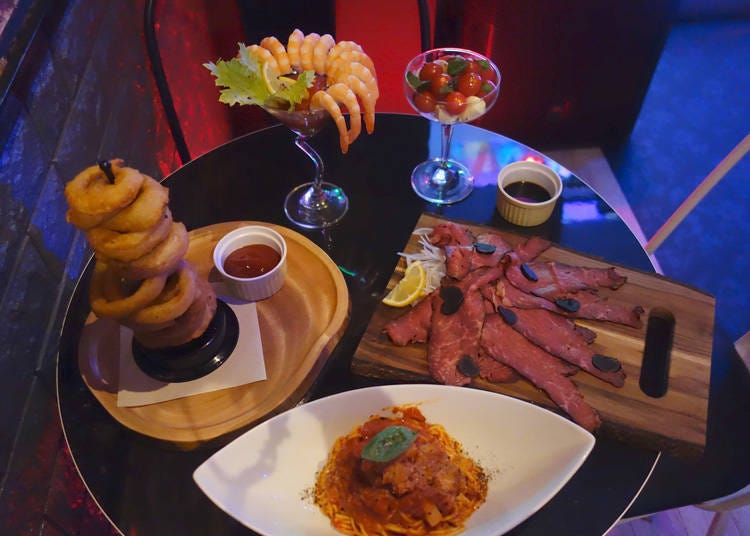 Depicted in this photograph, clockwise from the bottommost dish are: "Pasta Amatriciana (1,000 yen, tax included)", "Onion Rings Tower (700 yen, tax included)", "Fruit Tomato and Cherry Mozzarella Caprese (800 yen, tax included)", and "Roast Beef Black Truffle Gravy Sauce (1,900 yen, tax included)".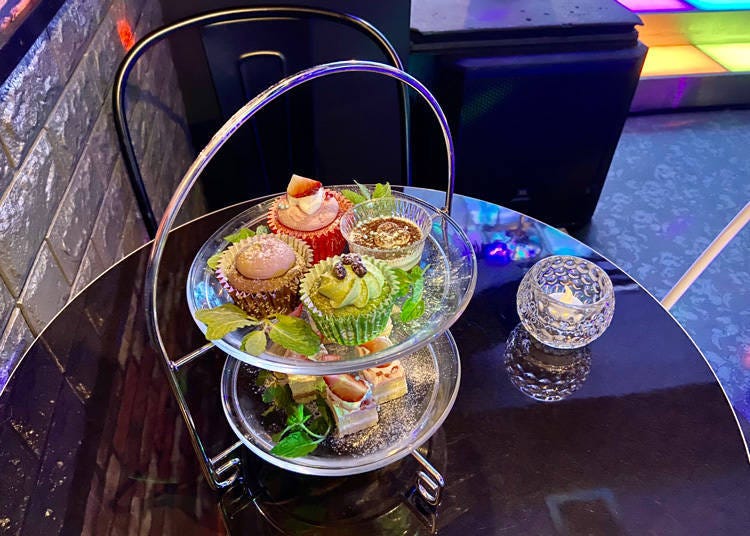 The "Mini Dolce Stand (2,000 yen, tax included)" is a hot favorite among the ladies!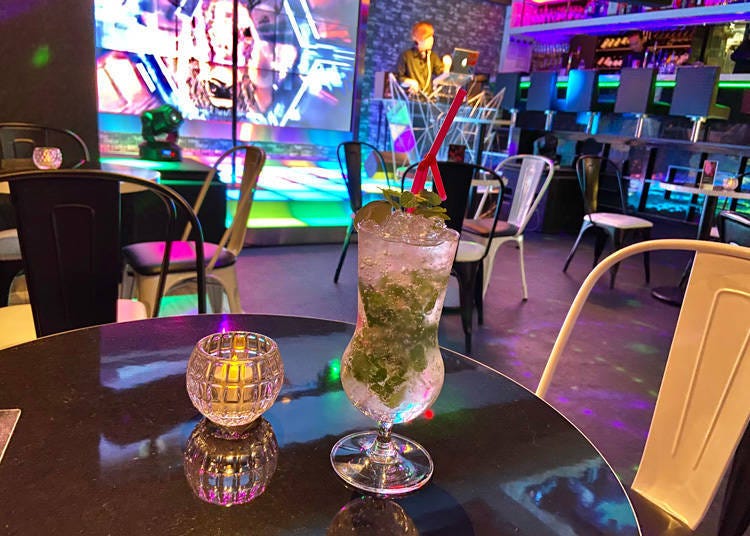 Fresh Mojito (1,200 yen, tax included)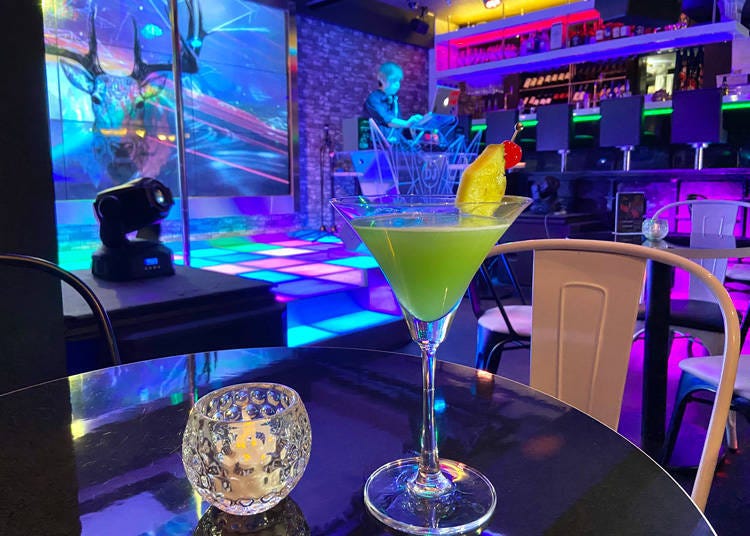 This "Original Fresh Fruit Cocktail (1,000 yen, tax included)", like all other cocktails in the bar, is mixed on-the-spot with an original recipe only after someone has made an order for it, ensuring freshness.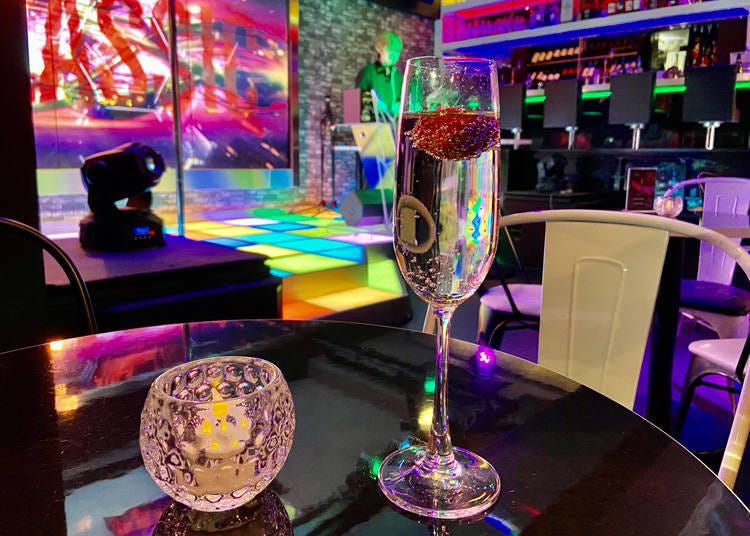 "Glass Champagne (800 yen, tax included)" - comes with a slice of fruit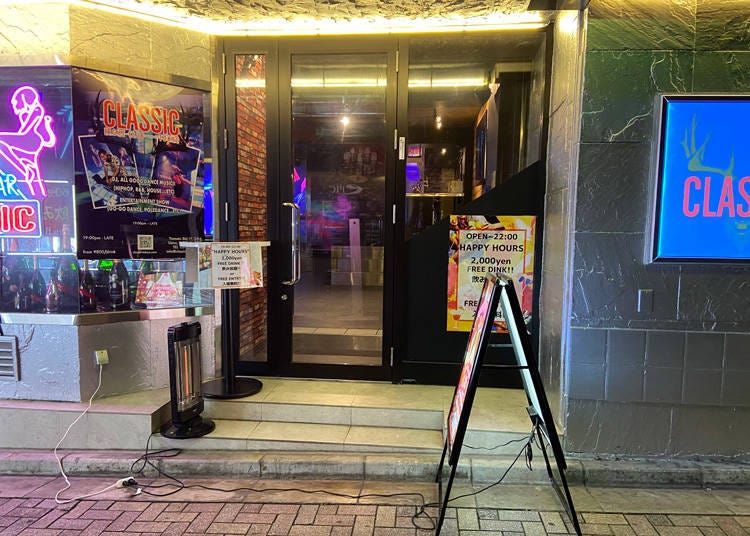 As mentioned above, different live shows are held in the bar each day. Generally speaking, Mondays are bar-only; Tuesdays are for hip-hop DJ performances; and Wednesdays, Thursdays, Fridays, and Saturdays will feature dance shows and DJ performances. Every third Saturday of the month is reserved for K-POP live shows, and every fourth Saturday of the month is for drag queen shows. As you can see, the program is fully packed with exciting events no matter which day you choose to visit. However, do note that the schedule may change without notification, so always check the official website before heading down to avoid disappointment.
Classic Tokyo

Address

1F CLASSIC Yamato Bldg., 2-9-6 Ueno, Taito-ku, Tokyo-to

Nearest Station

3-minute walk from Ueno Station or Okachimachi Station on the JR Lines;
3-minute walk from Shin-Okachimachi Station on the Tsukuba Express


Phone Number

03-5826-8008

Hours: Mondays to Thursdays 7:00 p.m. – 3:30 a.m.; Fridays/Saturdays 7:00 p.m. – 4:30 a.m.
Closed: Sunday
2. Bar Leon: Nibble on some galette while sipping tasty cider wine from all around the world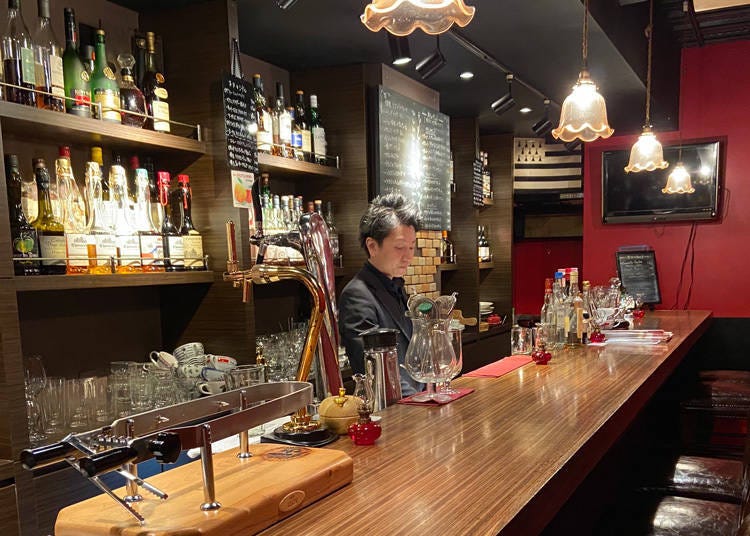 Located just a 5-minute walk from Ueno Station on the JR Lines on top of a flight of stairs with bright red hand rails, the interior decor of Bar Leon makes classy use of a red and black basic color scheme. Paired with the wooden flooring and plush sofa seats for ultimate relaxation, it's clear the shop has been carefully designed for the unhurried enjoyment of alcoholic beverages. Since there are both counter and table seats available, all can feel free to step in, whether they will be dining alone or in a group.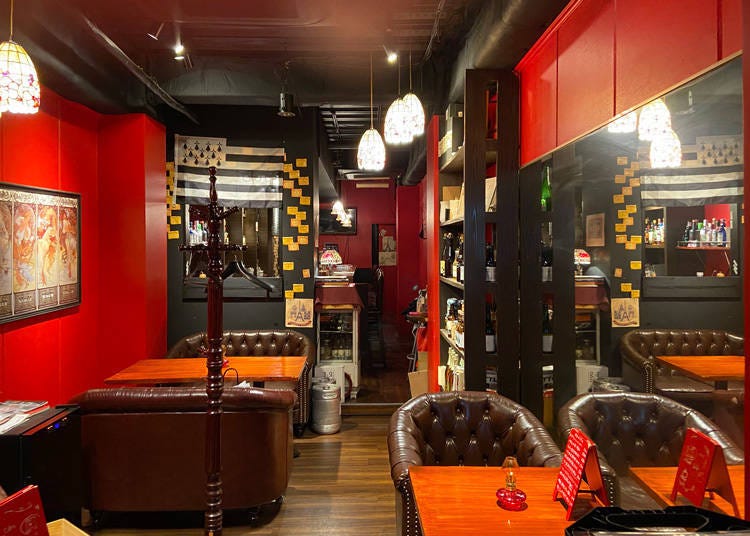 Bar Leon's signature specialties are their cider drinks and galette, a local cuisine of France's Brittany region. Mini-trivia: Cider is spelled "cidre" in French and has a slightly different pronunciation despite the similarity in spelling.

That said, cider is also being made in various places around the world, not just in France. In fact, many apple farms in Japan have recently started producing their own cider as well. Come to Bar Leon for a selection of the best cider wines from all around Japan and the world!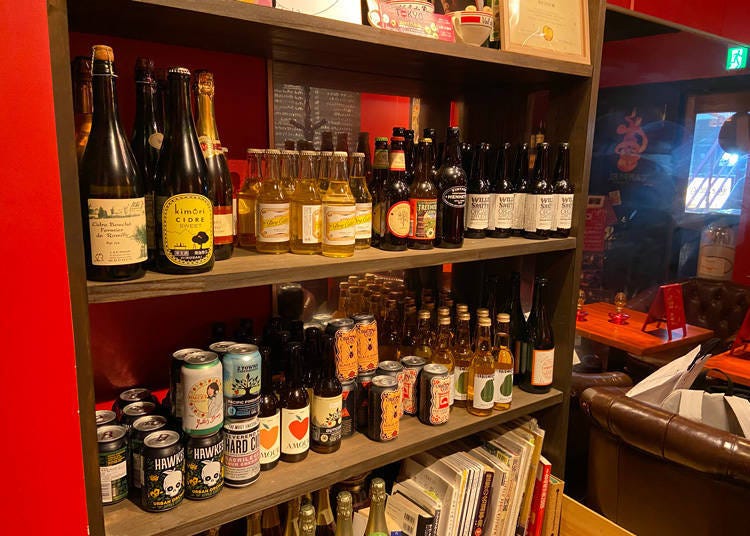 Shop shelves are packed with delicious cider wine imported from all over the world.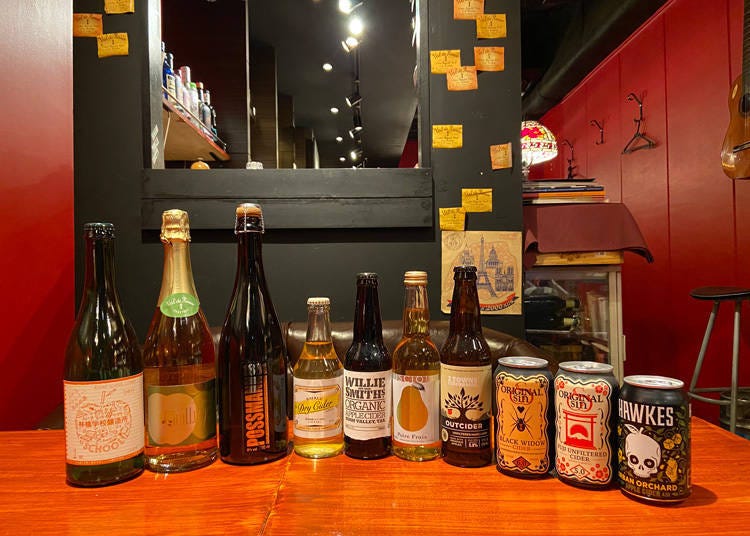 Here are the cider they had in stock during our visit, from left to right: Ringo School Cidery (Nagano), Guillevic (France), Possmann (Germany), Baeren Dry Cider (Iwate), Willy Smith Organic (Tasmania), Luscious Poire Fais (France), 2 Towns OutCider (Oregon), Original Sin Black Widow Blackberry & Apple Cider (New York), Original Sin Fuji Unfiltered Cider (New York), and Hawkes Urban Orchard (U.K.). The shop always stocks about 10 types of cider from all over the world on any given day. Each type lasts about one to two weeks and is quickly replaced by another once depleted, so what you see in the photograph may not necessarily be what is available when you visit. Price-wise, cider drinks start from 1,500 yen, excluding tax.

While draft beer may be the draw of many watering holes, the main draw here is - of course - draft cider. Two types of draft cider are always on offer here. Every two weeks, the draft ciders are switched with another type to add variety to the menu.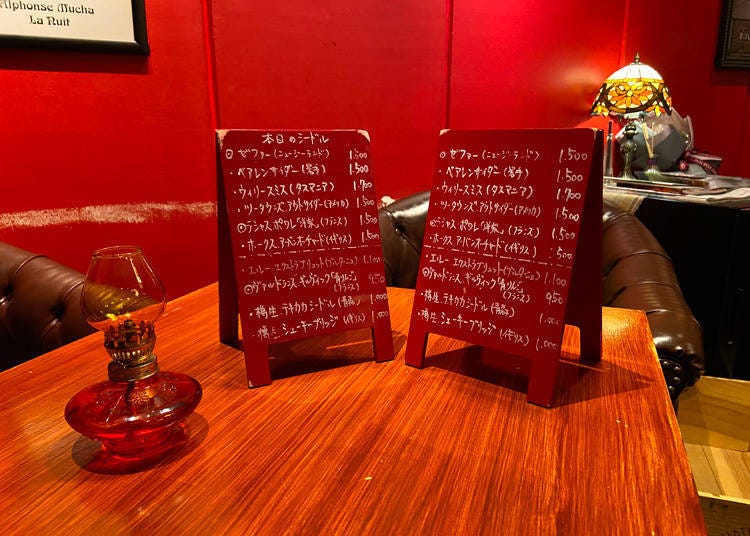 Get some galette to go along with your cider! For maximum freshness, the food is only cooked after an order has been placed.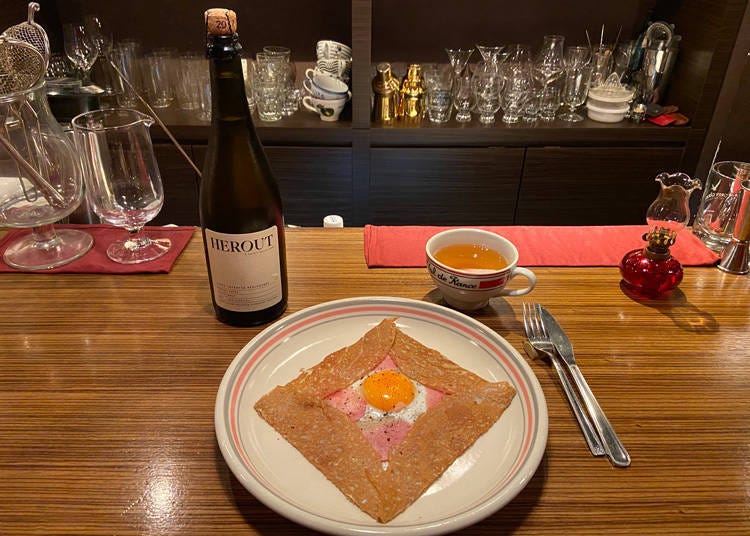 Galettes are basically crepes made from buckwheat flour. The shop offers a staggering amount of additional ingredients for you to choose from as well, so the dish is versatile enough to either be a full meal or a quick dessert. Depicted in the photo is "Galette Completto (ham, egg, cheese - 1,200 yen, tax excluded)" and a cup of French-made HEROUT (ale) cider (1,100 yen, tax excluded)". To get the authentic French experience, drink this cider from a cider bowl as is customary there! The cider starts at 950 yen (tax excluded) per cup, and 3,500 yen (tax excluded) per bottle.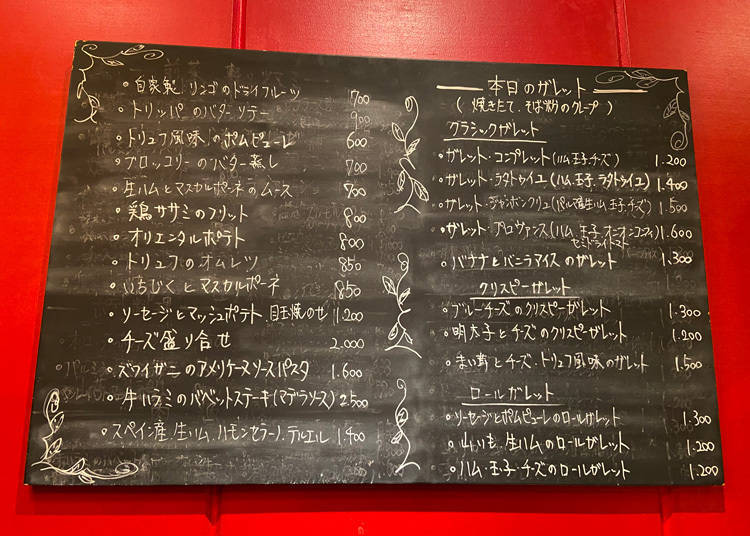 There are plenty of other alcoholic beverages for you to choose from as well, if cider wine's not your cup of, well, cider. Cocktails and such will be prepared according to your preference too, if you have any. Of course, there are plenty of other food available as well, besides the shop's signature galette, such as the filling "BBQ Beef Skirt Steak (2,500 yen, tax excluded)" - something to definitely try if you arrive at the shop with an empty stomach!
BAR LEON

Address

2F KII Bldg., 2-11-1 Ueno, Taito-ku, Tokyo-to

Nearest Station

3-minute walk from Ueno-Hirokoji Station on the Tokyo Metro Ginza Line;
5-minute walk from Ueno Station on the JR Lines


Phone Number

03-3833-9833

Hours: 6:00 p.m. – 4:00 a.m. the next day
Closed: Sundays
3. Los Cabos Ueno Okachimachi: Darts and sports spectating available until early morning!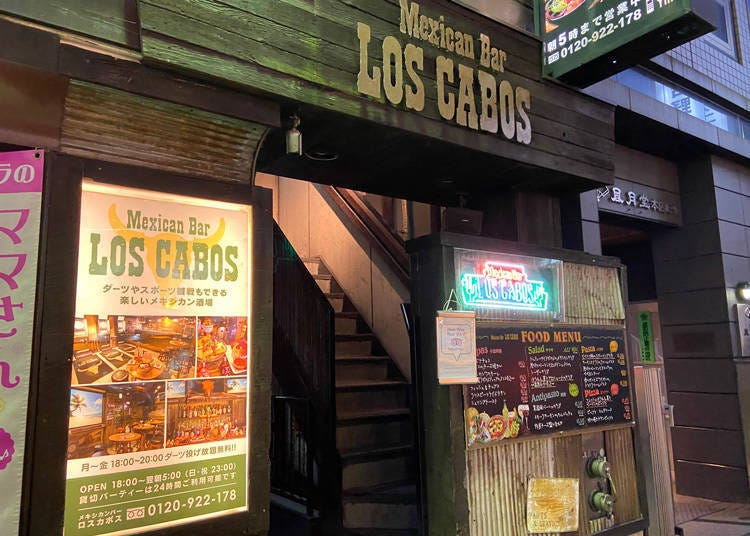 The shop is located in the basement of a building facing Kasuga Dori, and every step you take down the stairs leading to it feels like you're going further and further back in time. The decor of the place is based on the look-and-feel of a traditional American bar. Everyone is welcome and encouraged to spend their time here the way they please.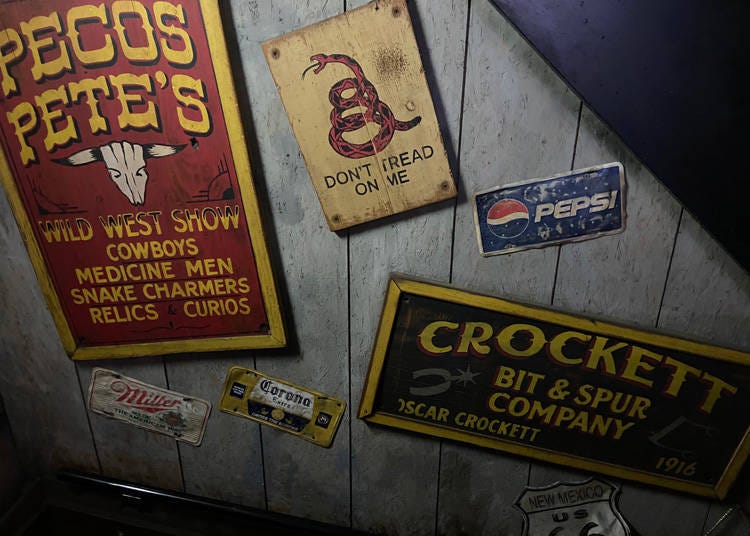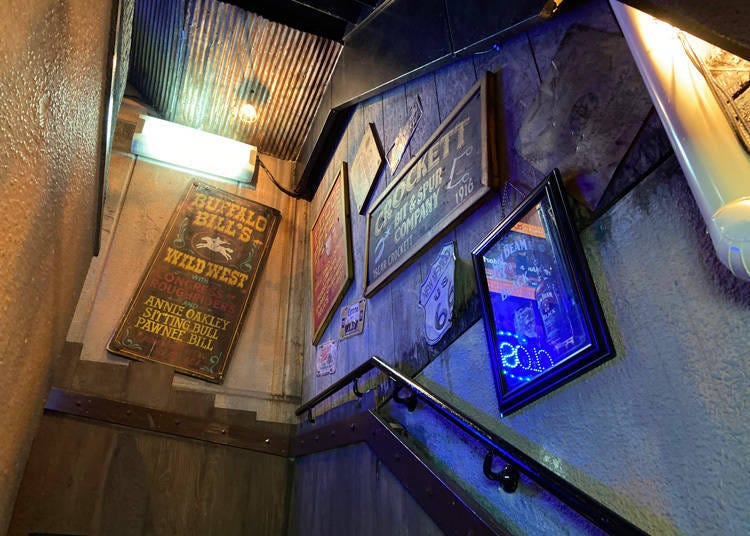 Other than counter seats, the shop also has tables installed with counter chairs or sofa seats meant to promote lounging, though, as mentioned, customers are free to relax in their own style, depending on the purpose for their visit here. Solo diners may prefer to take a counter seat, whereas those wanting to enjoy a game of darts usually choose table seats as that allow for more ease of movement. Just here to watch your favorite sporting event on the big screen with fellow fans? A comfortable sofa seat is where you'll want to be!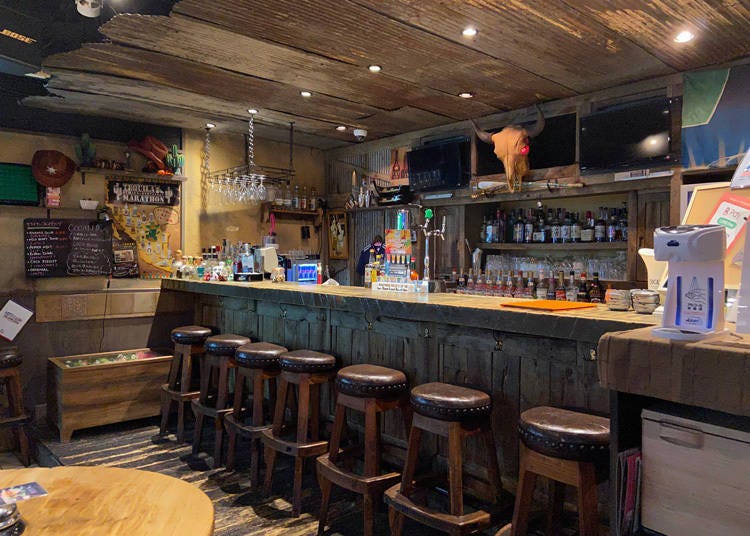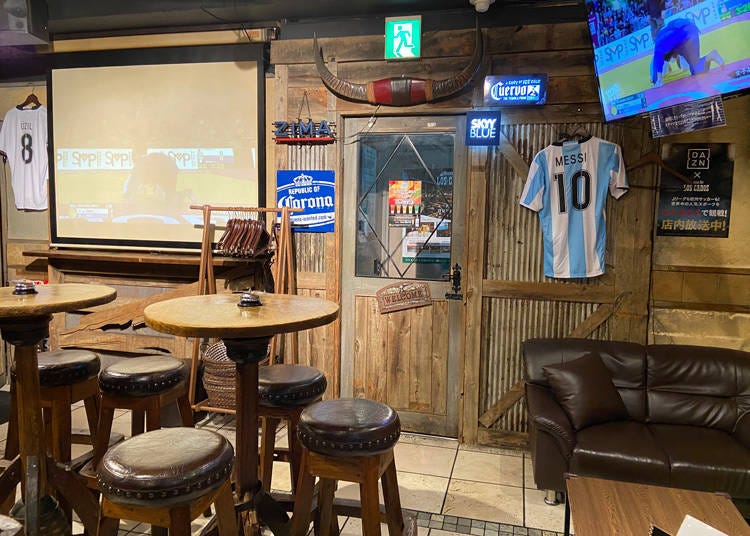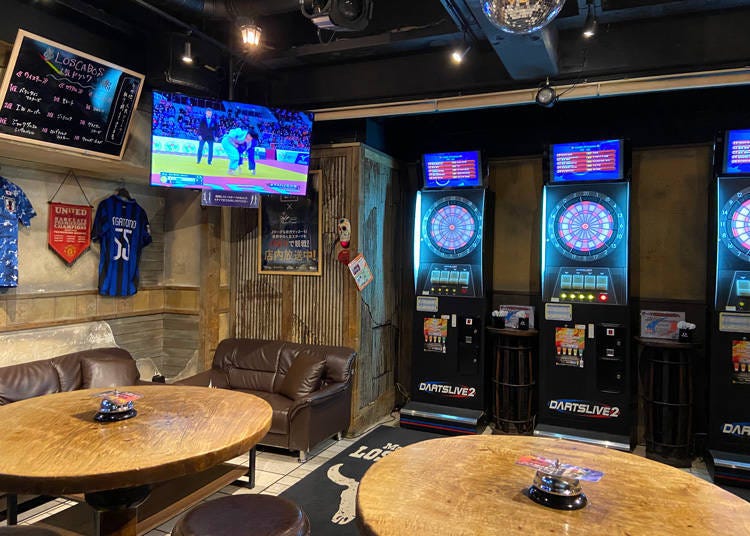 The large-screen TVs mounted in the bar are always playing one popular sports match or another. When there are international tournaments going on, these will be broadcast live here as well.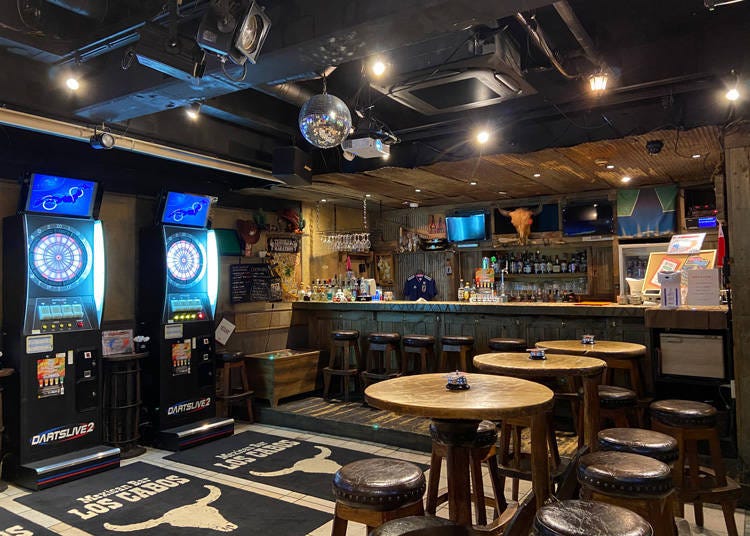 The bar has three dart machines, each game costing 100 yen (tax included). You can either come empty-handed and borrow the bar's darts or bring your own. Players of all experience levels are welcome to give this interesting game of hand-eye coordination a go.

Another thing Los Cabos is most well-known for is their great-tasting food! The bar is patronized by plenty of office workers dropping by for a delicious dinner before heading home. The food here is best enjoyed along with their rich selection of alcoholic beverages.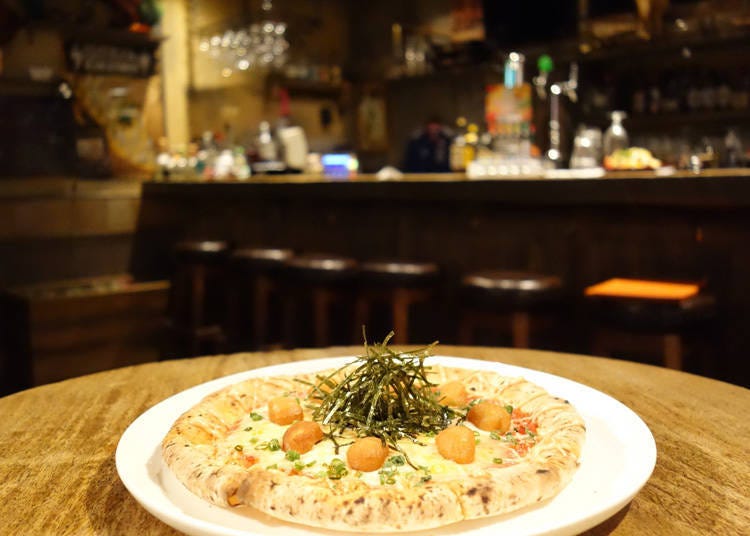 Chewy Sweet Potato Mochi Tarama Pizza (1,190 yen, tax included)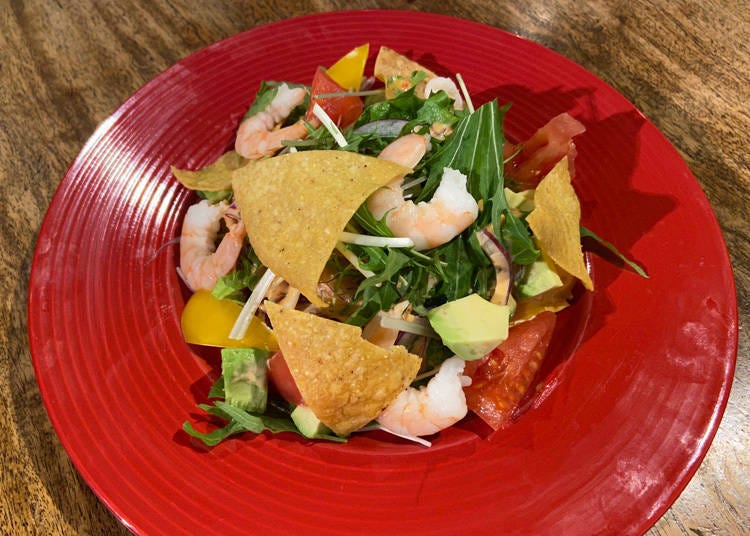 Prawns and Avocado Colorful Salad (890 yen, tax included)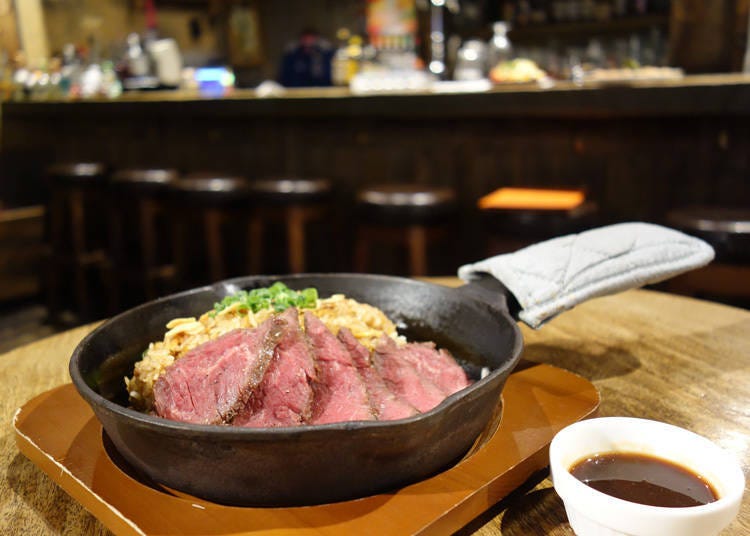 Steak & Garlic Fried Rice (1,750 yen, tax included)"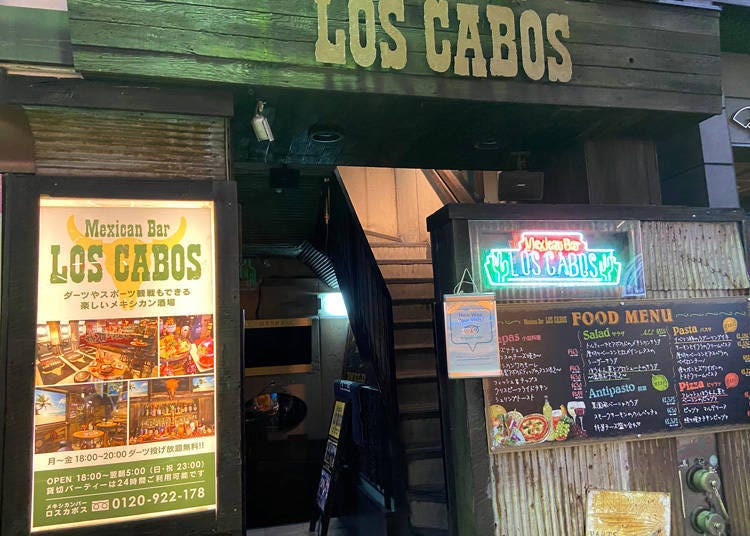 There's an entry fee of 500 yen (tax included) for this popular bar, where everyone is encouraged to be themselves and have fun just the way they like it.
Los Cabos Ueno Okachimachi

ロスカボス上野御徒町店

Address

B1F Pasela Resorts Ueno Okachimachi, 1-20-9, Ueno, Taito-ku, Tokyo-to

Nearest Station

30-second walk from Exit A4 of Ueno-Okachimachi Station on various railway lines;
2-minute walk from Yushima Station on the Tokyo Metro Chiyoda Line;
2-minute walk from the north exit of Okachimachi Station on the JR Lines;
5-minute walk from Ueno Station on the Keisei Line;
5-minute walk from Ueno-Hirokoji Station on the JR Lines


Phone Number

0120-922-178

Hours: Mondays to Thursdays / Eve of holidays 6:00 p.m. – 5:00 a.m. the next day; Sundays and holidays 6:00 p.m. – 11:00 p.m.
Closed: Open daily
The one common theme that runs through popular nightlife spots in Ueno is how welcoming they all are to anyone looking to have a good time, whether they be local or not. The three shops featured in this article also have uncomplicated pricing systems, which will make the visit much less daunting for first-time visitors!

Written by Naomi Konishi. English translation by Huimin Pan.
*This information is from the time of this article's publication.
*Prices and options mentioned are subject to change.
*Unless stated otherwise, all prices include tax.