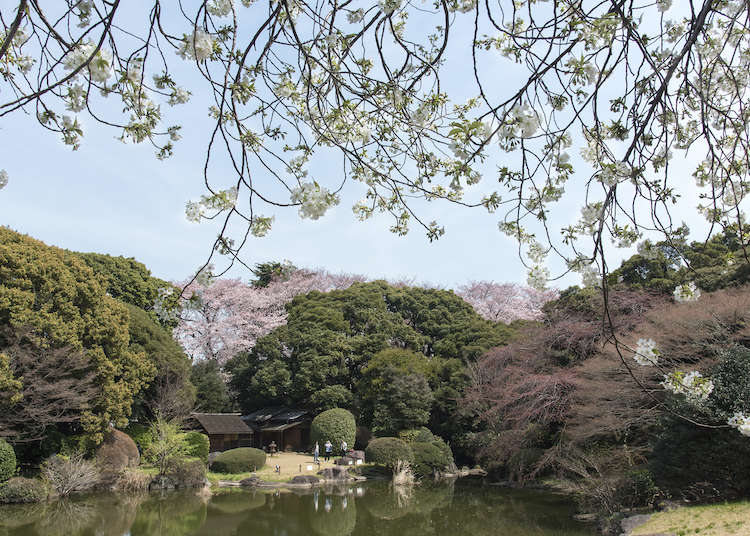 A conversation about sakura (cherry blossoms) in Tokyo couldn't be considered complete without mention of Ueno Park. One of the most popular locations for hanami (flower viewing), the park bustles with revelers during sakura season. But the crowds miss one of the city's best-kept hanami secrets—Tokyo National Museum—located in the park itself, just a hop, skip, and jump from the teeming main sakura drag.
In compliance with Japan's national health authorities, the Tokyo National Museum is closed from Feb. 27 to Mar. 16 as a measure against the further spreading of the corona virus.We apologize for any inconvenience caused.
Please check Tokyo National Museum Official Website to stay informed of any changes.
Little Known Viewing Spot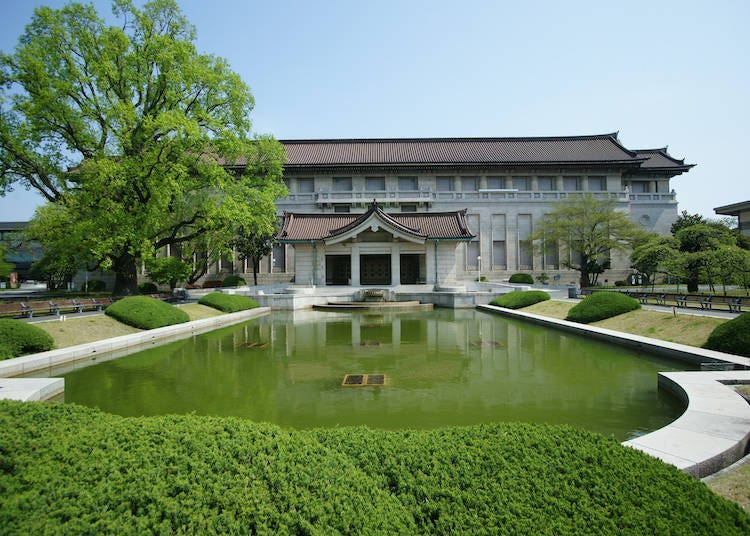 Tokyo National Museum
A treasure trove of Japanese and Asian art, as well as one of Tokyo's little known sakura spots, Tokyo National Museum boasts the longest history of any museum in Japan and home to a number of the country's national treasures. The museum collects, preserves, restores, and exhibits artworks, with a focus on Japan while also including items from the rest of Asia. It also conducts research and provides educational opportunities concerning art and antiquities.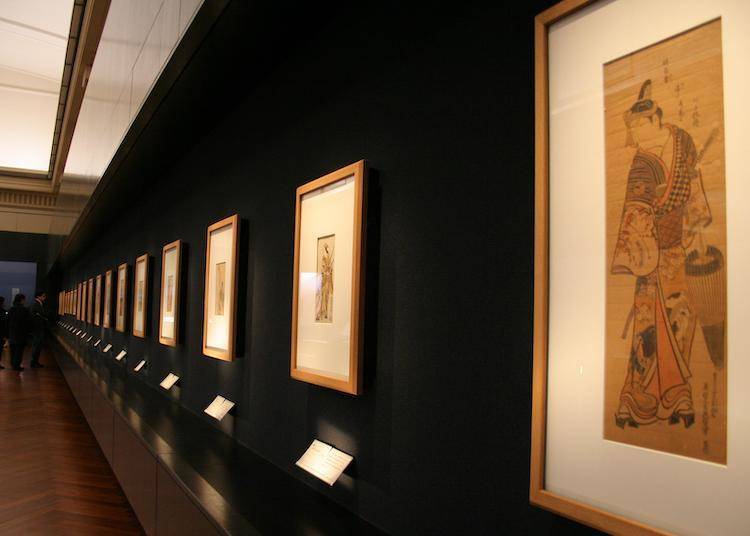 Room 10 of the Honkan
A number of events take place at the museum throughout the year, including spring's annual Cherry Blossom Viewing at the Tokyo National Museum, which this year runs March 10 –April 5. For the duration of the event, visitors can enjoy sakura-themed exhibitions, workshops, and guided tours conducted in English, as well as the museum's garden.

Why not make the most of the cherry blossom season by combining your hanami with a dive into Japanese cherry blossom-culture?
Serenity and Sakura in the Heart of the City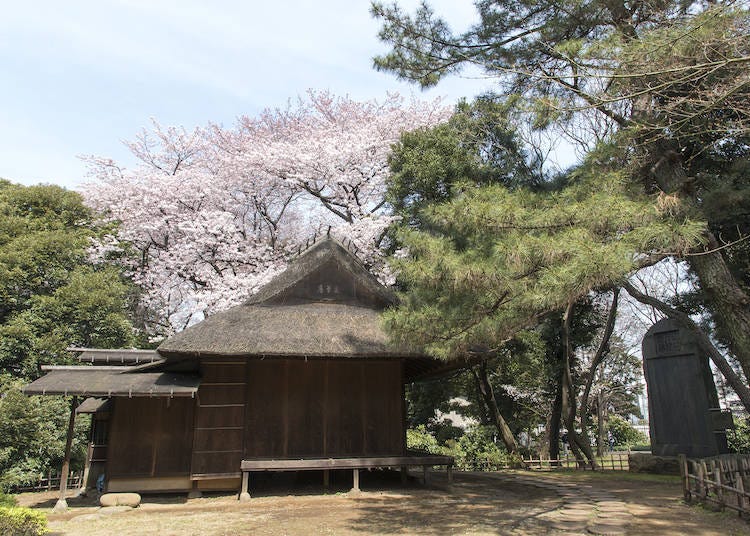 During the Springtime Opening of the Museum Gardens from March 10 to April 19 (10:00-16:00) you can discover the beauty of the museum's garden, located on the north side of the main building. Approximately 10 varieties of cherry tree—including Somei Yoshino, Oshima-zakura, and Edo Higan—grow in what was once a part of the grounds of Kan'ei-ji Temple.

The wealth of cherry tree cultivars means a relatively long overall blooming period, while the secluded nature of the garden allows for quiet, relaxed enjoyment of the ephemeral blossoms.

Scattered across the grounds are five teahouses, a five-story pagoda, and various other monuments of cultural importance. Please note that the teahouses cannot be entered.

Additionally, on Friday and Saturday evenings during the Springtime Opening of the Museum Gardens you can enjoy the sakura blossom illuminated in the deep darkness of the night. The light-up event runs until 19:30 so be sure to check it out.
Explore History Through Cultural Properties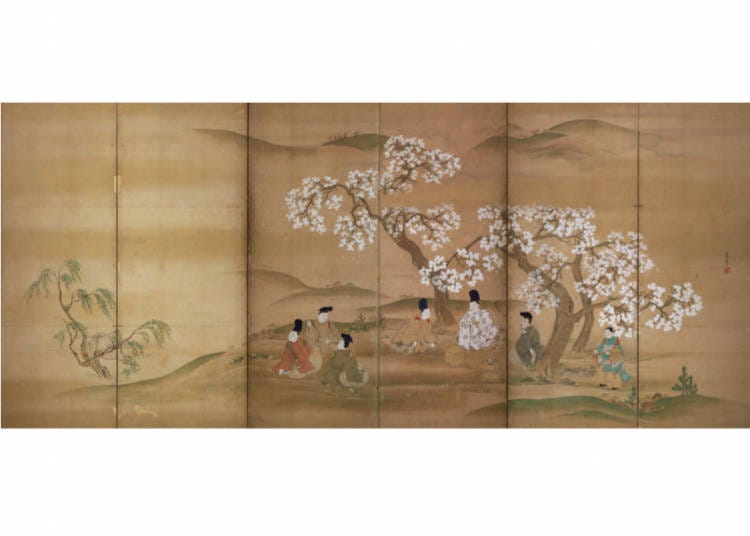 Cherry Blossom Viewing By Sumiyoshi Gukei (1631–1705), Edo period, 17th century Gift of Mr. Nishiwaki Kenji On Exhibit: March 24–April 19
Cherry Blossom Viewing By Sumiyoshi Gukei (1631–1705), Edo period, 17th century Gift of Mr. Nishiwaki Kenji On Exhibit: March 24–April 19
Sakura have become a symbol of Japan—at home and abroad—and for good reason. The country's supercharged adoration of the early spring blossoms is anything but a modern-day invention. The connection between Japanese culture and cherry blossoms originated in the distant past.

During the museum's Cherry Blossom Viewing at the Tokyo National Museum event, visitors will have a chance to admire paintings, kimono, ceramics, and various other works of art decorated with sakura-themed motifs that illustrate this long and close relationship between Japanese people and cherry blossoms.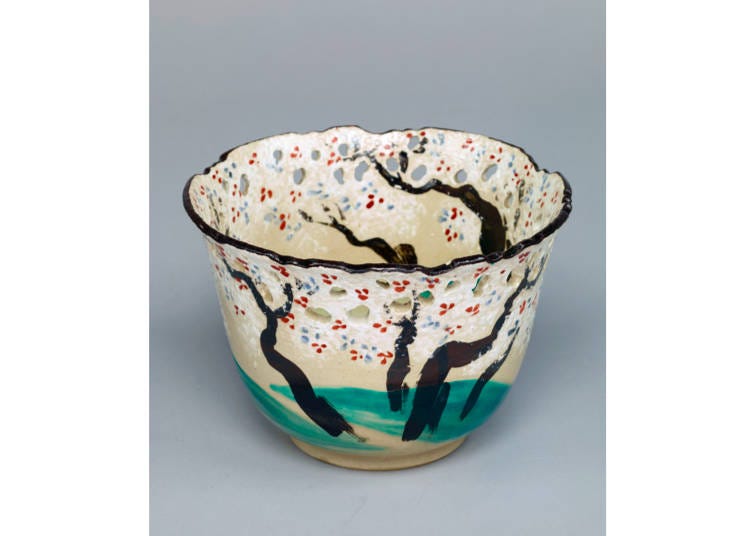 Bowl with Cherry Trees By Ninnami Dōhachi (1783–1855), Edo period, 19th century On Exhibit: January 28–April 19
Of particular interest are:

•Bowl with Cherry Trees, by Ninnami Dōhachi (1783–1855), Edo period, 19th century
•Robe (Kosode) with Young Pines, Cherry Blossoms, and Curtains Edo period, 18th century
•Cherry Blossom Viewing, by Sumiyoshi Gukei (1631–1705), Edo period, 17th century

These will be on display beginning January 28, February 26, and March 24 respectively, with all finishing their runs on April 19.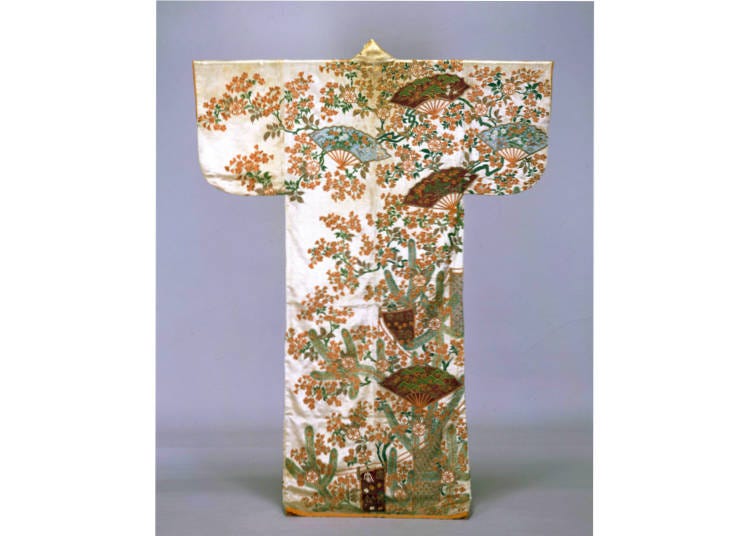 Robe (Kosode) with Young Pines, Cherry Blossoms, and Curtains Edo period, 18th century On Exhibit: February 26–April 19
Those with a keen interest in cultural properties will be pleased to know that, to facilitate a deeper understanding of the history of cherry-blossom appreciation, each item will be accompanied by a label that includes basic information of the item in English, such as time period, background, and value.
Tokyo National Museum offers more than hanami and a glimpse into Japan's long connection to cherry blossoms. It also provides visitors with the chance to connect closely with cherry-blossom culture by taking part in hands-on activities and educational sessions.

Throughout the Cherry Blossom Viewing at the Tokyo National Museum event, visitors will have the chance to challenge themselves to complete the museum's Cherry Blossom Quiz Challenge as they tour the various exhibition rooms. A completed and correct quiz will earn participants an original badge—a perfect souvenir for sakura season. Quiz boards can be picked up at the entrance to the Japanese Gallery (Honkan), while badges can be claimed at the same spot from 10:00 until closing.

Those looking for a more in-depth introduction to cherry-blossom culture won't want to miss the Highlights of Japanese Art program, offered on March 13 and 15 from 14:00 to 14:40. English-speaking volunteer guides will explain the museum's cherry blossom-themed artwork. No doubt the tours will provide vastly different insight into cherry-blossom culture than a run-of-the-mill hanami! Interested parties should head to the entrance of Room 1 on the second floor of the Honkan before the start time.

Music joins art and nature for a triad of food for the soul as Concerts in Harmony with Cherry Blossoms turns the day's hanami outing into an audiovisual affair. The series of free mini-concerts put on by Spring Festival in Tokyo 2020 (Sakura-no-Machi-no-Ongakukai) are performed on April 2 (from 10:30) at the Main Gate and (from 13:00) at the entrance to The Gallery of Horyuji Treasures, and April 7 (from 13:00) at the entrance to the Honkan. A spring treat not to be missed!

The aforementioned events are free for those who have paid the museum admission fee, and early registration is not required.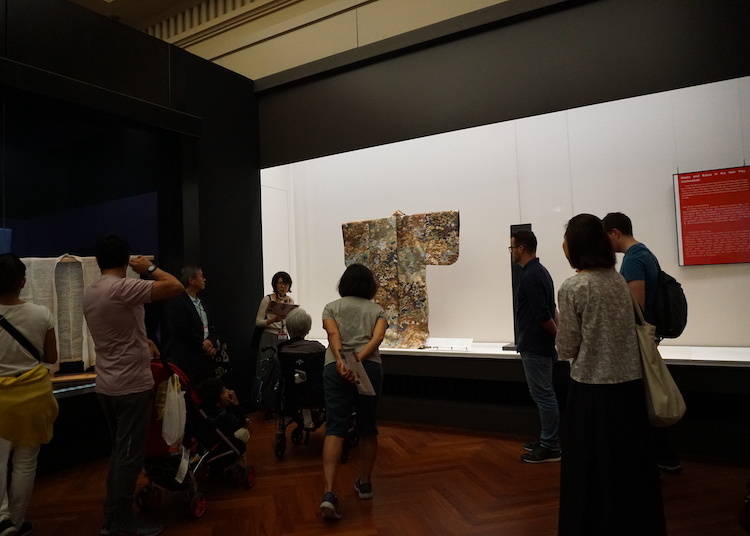 English-Speaking Volunteer Guides for "Highlights of Japanese Art"
Your Best Cherry Blossom Season
When it comes to hanami, Tokyo National Museum can't be beat. Visitors will find themselves enveloped in the beauty of the season, whether admiring the blossoms themselves in the museum's relatively unknown garden or marveling at the myriad representations of cherry blossoms and hanami in the museum's art collection. Add to that the many special events, and a visit to Tokyo National Museum becomes an immersive experience in all things sakura. Make 2020 the year you take the plunge into the depths of Japan's hanami culture by diving into Tokyo National Museum's rich world of cherry blossoms.
東京国立博物館

Address

13-9 Ueno Park, Taito-ku, Tokyo, 110-8712


Nearest Station

Ueno Station (Hokkaido Shinkansen Line / Tohoku Shinkansen Line / Akita Shinkansen Line / Yamagata Shinkansen Line / Joetsu Shinkansen Line / Hokuriku Shinkansen Line / JR Keihin-Tohoku Line / JR Yamanote Line / JR Tohoku Main Line / JR Utsunomiya Line / JR Takasaki Line / JR Joban Line / JR Ueno Tokyo Line / Tokyo Metro Ginza Line / Tokyo Metro Hibiya Line)
10 minutes on foot


Phone Number

03-5777-8600
*This information is from the time of this article's publication.
*Prices and options mentioned are subject to change.
*Unless stated otherwise, all prices include tax.
Limited time offer: 10% discount coupons available now!