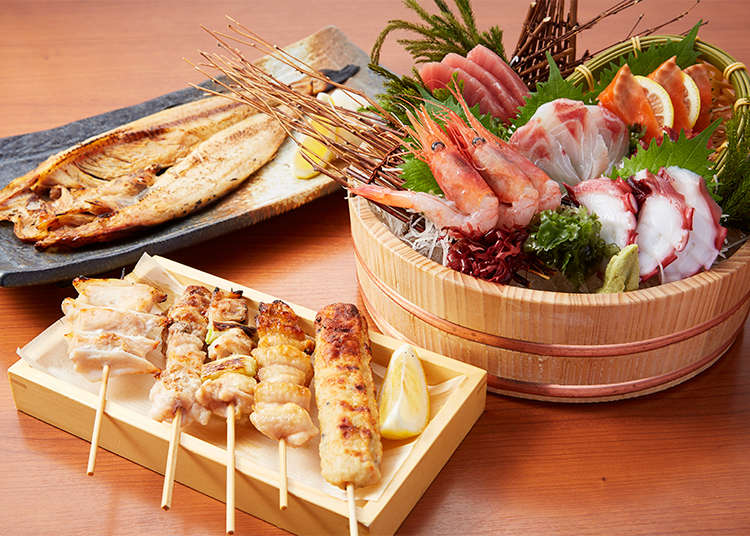 Experiencing an authentic Japanese pub called an izakaya is on the must-do list of many a visitor to Japan! Not only do those izakaya have a cozy, fun atmosphere, both drinking and eating are also extremely reasonably priced, letting you feast and drink on numerous authentically Japanese dishes and drinks! From grilled goodness to yummy desserts, izakaya offer a whole new culinary world to explore.

One such establishment is Shoya, one of Japan's most popular izakaya chains. We had the opportunity to talk to the manager of Shoya's main store in Ueno, Keiko Ikeda, as well as Genichi Abe, who has worked at Shoya for a total of twenty years! We asked the both of them about how to make the most out of a real Japanese izakaya experience.
Prime Sashimi: An Excellent Starter for Seafood Fans
The first Shoya izakaya was opened in 1973. Since then, it operated under the intriguing motto of "an oasis in an urban desert that provides affectionate service and cuisine." This concept has proven to be massively successful, as today, Shoya boasts 268 stores throughout Japan, in urban as well as rural areas. Shoya is committed to offering classic Japanese cuisine made with prime ingredients, a formula that has made the chain one of Japan's most beloved izakaya.

The Shoya Ueno Main Store is located just a minute away from Ueno Station, thus offering excellent access even from Tokyo's airports. The cozy izakaya is frequented by both international tourists – their numbers rising every year – as well as local folk who drop by after work or to celebrate the weekend.

"We have a lot of guests from China, America, and Australia, and recently welcomed more and more people from other Asian countries, such as Vietnam and Bangladesh."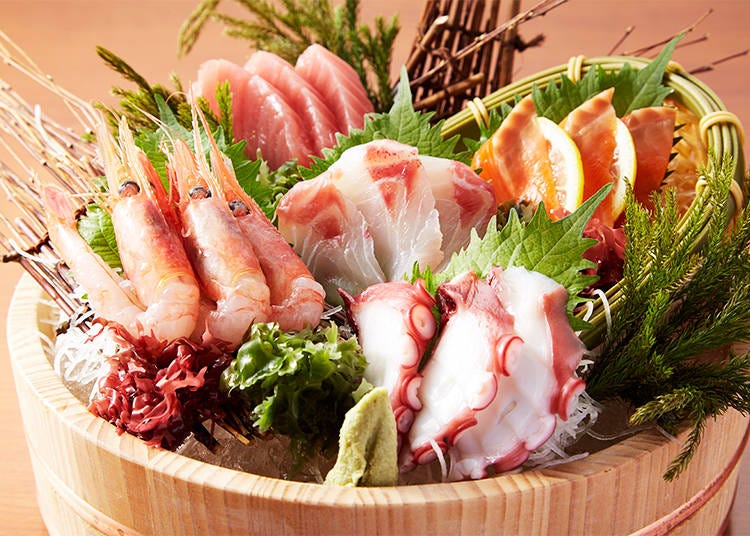 No matter where Shoya's guests are from, everyone seems to be in love with one menu item in particular: the sashimi-mori, or "sashimi basket." This seafood delicacy can be ordered by the number of people who want to feast on the freshly cut seafood delights served in a traditional wooden bucket. The picture you see above is the sashimi-mori prepared for three people, costing a mere 530 yen per person. This luxurious deal includes delights such as tuna, salmon, sweet shrimp, and more.

"Whole fish is also part of the sashimi-mori, but of course, there are people who don't like that. If you tell us your preferences, we will gladly adapt! A lot of our international visitors like wasabi, for example, so naturally they get a bigger wasabi serving."
Izakaya: Open When Everything else Has Closed
The "Grilled Chicken Assortment" (820 yen) and the "Grilled Mackerel" (780 yen) are also extremely popular – and very delicious. Other great choices, especially for izakaya forst-timers, are the "Depp-fried Nagoya Chicken Wings" (550 yen), "Grilled Beef Tongue" (890 yen), and the "Shoya Salad" (380 yen). Guests from China also like to order pickled vegetables, miso soup, and rice in the "Rice Set" (350 yen).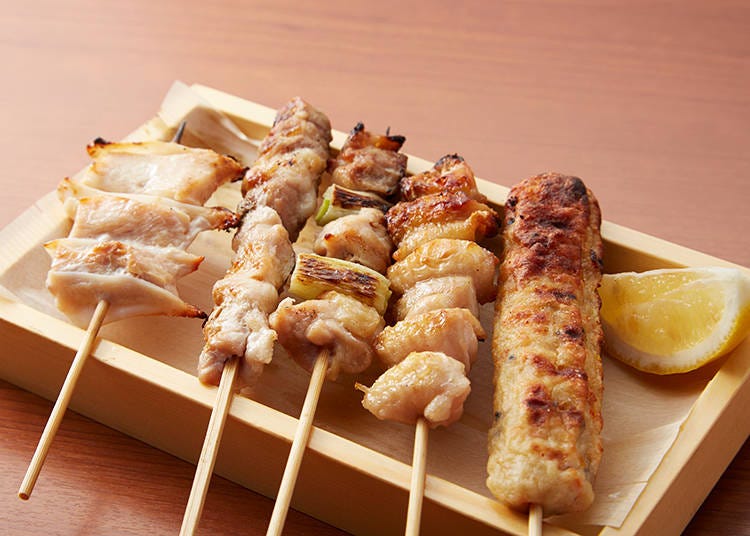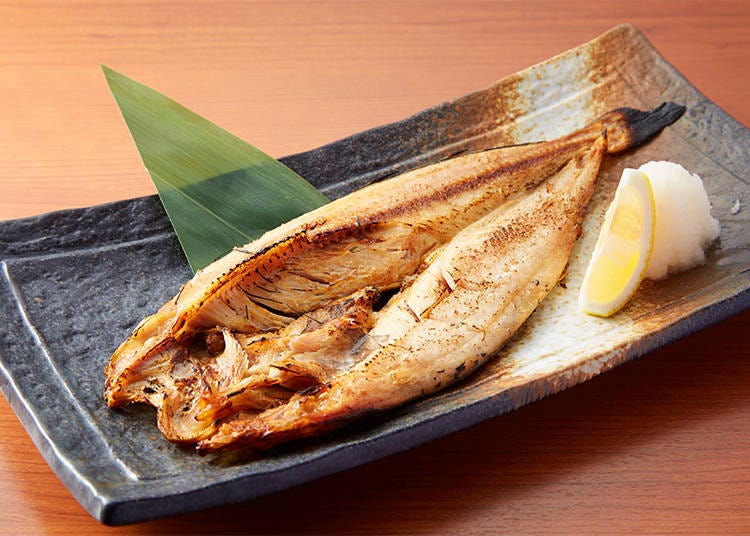 Japanese people mainly go to an izakaya for the drinks. However, after a long day of shopping and sightseeing, you might find yourself standing in front of quite a few restaurants that have already closed or are about to. In that case, an izakaya like Shoya is the best choice to let the evening draw to a close. Here's a fun observation from the manager and the staff: while Japanese people try to order as many different dishes from the menu as possible, international guests tend to stick to certain dishes that they like the most.

Let's talk about drinks: ordering Japanese sake can be fairly intimidating if you aren't knowledgeable about it. In sake bars, the massive selection can be overwhelming, while certain restaurants might only offer local one or high-grade products. With 18 kinds of Japanese sake, Shoya managed to hit the golden spot between a selection that is too big and a selection that is too selective!

"Our recommendation for the most delicious sake is the Dassai (1,000 yen), but if you tell us your preferences, like dry or sweet, we will, of course, make a specific recommendation depending on your taste."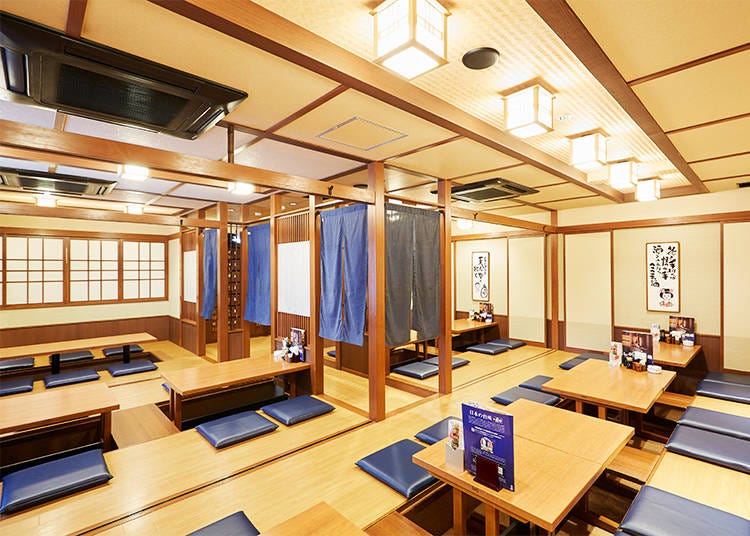 Smoking is permitted at Shoya, but there are non-smoking tables and even private rooms available.

"To accommodate to our international visitors, we're aware and mindful about different kind of diets, such as religious ones or vegetarianism. Just tell us your preferences and we are happy to accommodate!"

Izakaya don't just offer delicious snacks and drinks, they also come with their very own only-in-Japan kind of atmosphere, promising a fun and unforgettable evening. If you've never been to an authentic Japanese pub, we highly suggest you head over to Shoya on your next trip to Japan!

※Tax included in all prices.
Writer: Rai Asaka
Photos: Yoshikazu Ishikawa
Syoya Shibuyaminamiguchiten

庄や 渋谷南口店

Address

Kato Building B1,25-17, Sakuragaokacho, Shibuya-ku, Tokyo, 150-0031


Nearest Station

Shibuya Station (JR Shonan Shinjuku Line / JR Yamanote Line / JR Saikyo Line / Tokyo Metro Ginza Line / Tokyo Metro Hanzomon Line / Tokyo Metro Fukutoshin Line / Tokyu Toyoko Line / Tokyu Den-en-toshi Line / Keio Inokashira Line)


Phone Number

03-3476-0408
Syoya Shibuyasentagaitenhanare

庄や 渋谷センター街店 はなれ

Address

Denen Bldg. B1, B2,25-2, Udagawacho, Shibuya-ku, Tokyo, 150-0042


Nearest Station

Shibuya Station (JR Shonan Shinjuku Line / JR Yamanote Line / JR Saikyo Line / Tokyo Metro Ginza Line / Tokyo Metro Hanzomon Line / Tokyo Metro Fukutoshin Line / Tokyu Toyoko Line / Tokyu Den-en-toshi Line / Keio Inokashira Line)

*This information is from the time of this article's publication.
*Prices and options mentioned are subject to change.
*Unless stated otherwise, all prices include tax.