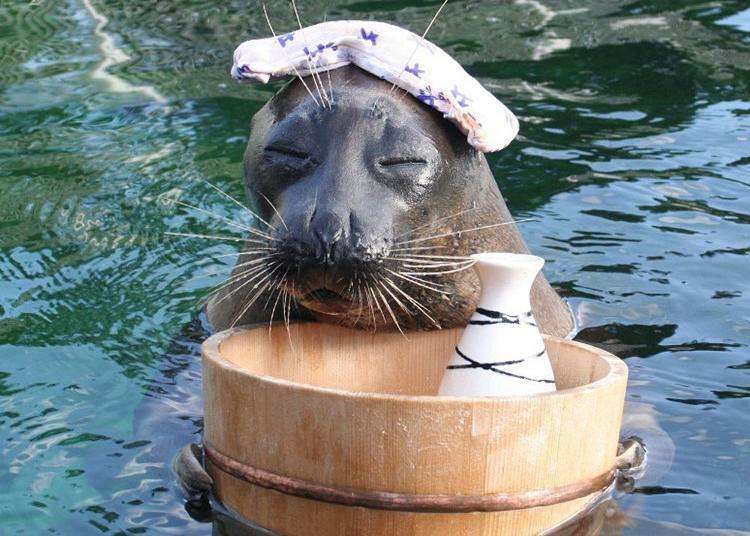 Here are the best Zoos, Aquariums & Botanical Gardens in Tokyo and Surroundings, with travel tips and more, according to LIVE JAPAN, a top-class travel website for visitors to Japan. Our ranking is based on the most popular pages viewed by foreign visitors in a given category.

For instance, Edogawa Natural Zoo, Ueno Zoo (Ueno Zoological Gardens), Enoshima Aquarium and other related spots will be listed. Be sure to check them out during your visit to Tokyo and Surroundings!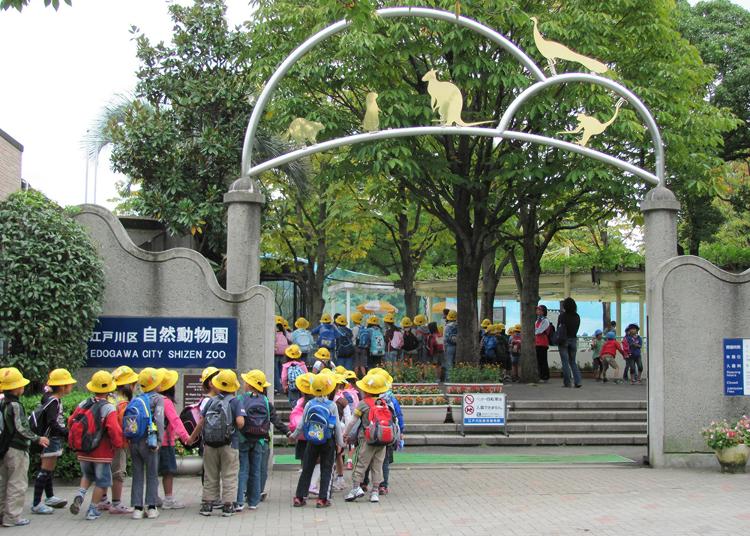 The Edogawa Natural Zoo is located on the premises of the Gyosen Park in Edogawa Ward, Tokyo. It is a cozy, admission-free zoo. Many small animals including red pandas, giant anteaters, black-tailed prairie dogs, Bennett's red neck wallabies, Humboldt penguins, and otarias are kept in this zoo. The most popular area is the petting zoo, where you can hold rabbits and guinea pigs and interact with goats and sheep (open twice a day: 10:00 a.m.-11:45 a.m. and 1:15 p.m.-3:00 p.m.). In the aquatic zone, freshwater and brackish water fish and creatures that live in and around the Edogawa Ward are shown. It is a 15-minute walk from the Tokyo Metro Tozai Line's Nishi-Kasai Station or a 20-minute walk from the Toei Subway Shinjuku Line's Funabori Station. It is also possible to take a bus to either station.
Address

The bank ship park, 3-2-1, Kitakasai, Edogawa-ku, Tokyo, 134-0081
View Map

Nearest Station

Nishi-Kasai Station (Tokyo Metro Tozai Line)
15 minutes on foot


Phone Number

03-3680-0777
2.Ueno Zoo (Ueno Zoological Gardens)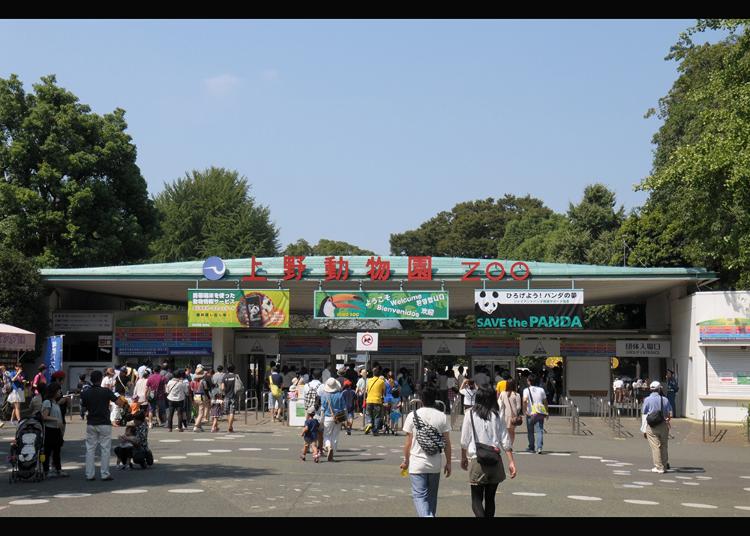 Opened in 1882, this was the first zoo to be established in Japan. There are about 400 different species and 3,000 animals kept in this zoo. The zoo is divided into two areas, the East garden where the popular giant pandas and the swimming polar bears can be seen, and the West garden where you can observe small animals like the aye-aye, which is rarely seen in Japan, and interact with guinea pigs and rabbits. At the Shinobazu Pond in the west part of the zoo, you can see various birds, and feel various animals living in the zoo very close by. Guided tours by led by expert staff are also held regularly. These tours will tell you about the diet of animals or how to distinguish a male from a female. It is a five minute walk from JR Ueno station Kouen exit.
Address

9-83, Uenokouen, Taitou-ku, Tokyo, 110-8711
View Map

Nearest Station

Ueno Station (Hokkaido Shinkansen Line / Tohoku Shinkansen Line / Akita Shinkansen Line / Yamagata Shinkansen Line / Joetsu Shinkansen Line / Hokuriku Shinkansen Line / JR Keihin-Tohoku Line / JR Yamanote Line / JR Tohoku Main Line / JR Utsunomiya Line / JR Takasaki Line / JR Joban Line / JR Ueno Tokyo Line / Tokyo Metro Ginza Line / Tokyo Metro Hibiya Line)
5 minutes on foot


Phone Number

03-3828-5171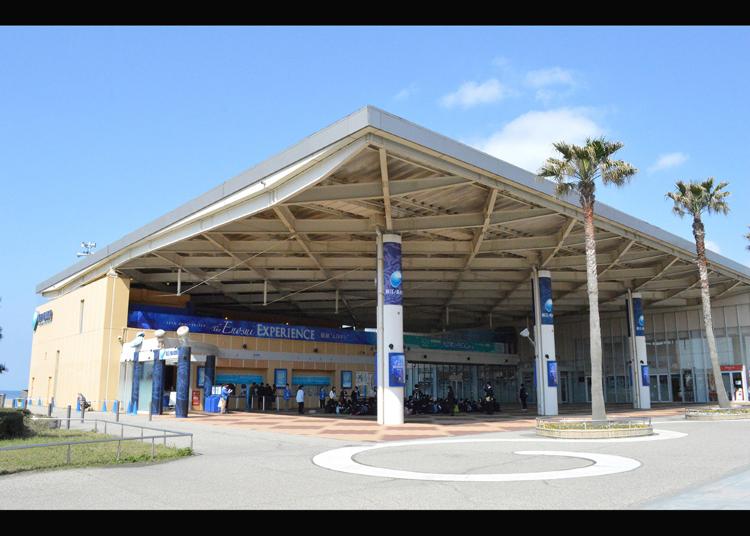 Facing the Sagami Bay, the aquarium has an outstanding location where the World Heritage, Mt. Fuji, and the scenic Enoshima can be viewed. You can observe the beautiful Japanese sardines swimming in groups among 90 different types of 20,000 fishes in the enormous aquarium, which is a miniature of the Sagami Bay located in front of the museum. There are 2 diving shows inside the water tank for visitors to enjoy a closer look at the fishes. Two exhibitions about jellyfish, which are "healing" and "learning" are a must-see since these exhibitions have been developed for about 60 years through its breeding and study, and exhibition method. The "healing" area holds the one and only jellyfish show, that is, to introduce the world of jellyfish, its ecology, and its selected displays inside the submarine-looking hall. The museum has plenty of highlights such as the turtles' beach, a sandy beach for the egg-laying of the turtles where you can enjoy watching them slowly swim by. There are also other high-lights such as the lovely penguins and seals. It is located just three-minute walk from the Katase-enoshima Station on the Odakyu Enoshima Line.
Address

2-19-1, Katasekaigan, Fujisawa-shi, Kanagawa, 251-0035
View Map

Nearest Station

Katase-Enoshima Station (Odakyu Enoshima Line)
3 minutes on foot


Phone Number

0466-29-9960
This is a zoo where you can see animals freely roaming in the park. The park is divided into two zones: the Safari and the Contact Zones. The Safari Zone is further divided into seven sections: the Bear, Lion, Tiger, Cheetah, Elephant, General Herbivore, and Mountain Herbivore Zones. The animals from all over the world are bred in an environment close to nature and can be observed from the Jungle Bus that you can ride while listening to the guide's explanations. Because the Jungle Buses have no glass windows but enclosed with wire mesh, they are especially attractive as you can encounter fierce animals like bears and lions at a very close distance. The Contact Zone is divided into two sections: the Petting Farm and the Animal Village. You can directly interact with, play with, and feed rare and common animals, so the zone is popular among kids. The Dog House, Cat House, and Rabbit House are indoor facilities convenient to visit on rainy days. You can also view a World Heritage Site, Mt. Fuji, from many places in the park. You can take a bus for 35 minutes from the Gotemba Station on the JR's Tokaido Line or Gotemba Line.
Address

Suyama, Susono-shi, Shizuoka character Fujiwara 2255-27, 410-1231
View Map

Nearest Station

Gotemba Station (JR Gotemba Line)
35 minutes by bus


Phone Number

055-998-1311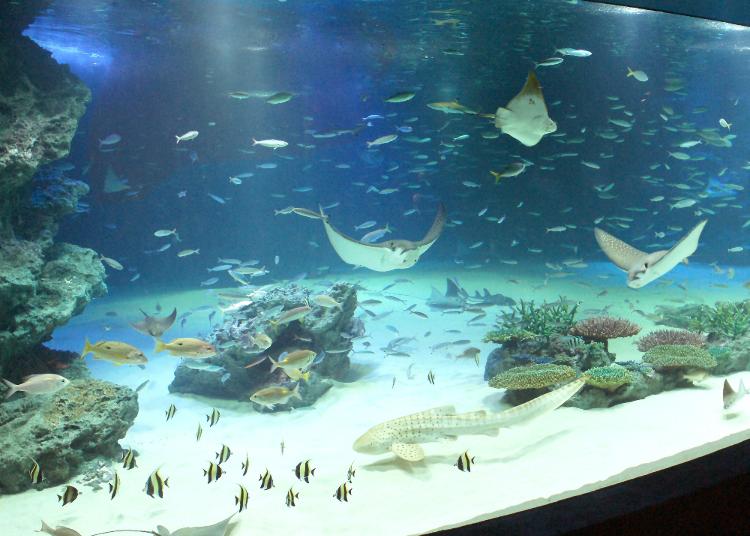 Designed with "Oasis in the Sky" as a concept, the Sunshine Aquarium is an extraordinary metropolitan aquarium in a high-rise, and you can experience the joy, comfort, peacefulness, and relaxation of an aquarium all at once. Its easy access is another attractive point as it is a 5-minute walk from the Higashi-ikebukuro Station on the Tokyo Metro Yurakucho Line or a 10-minute walk from the Ikebukuro Station on several lines. Along with the observation of various creatures, the aquarium offers an entertaining space with a seal show, underwater performance show, and a feeding-time show of seals, pelicans, and penguins. There are also shops selling aquarium-original items and a stylish cafe that gives an impression of a resort beach. This is an aquarium that people of all ages-from children to the elderly-can enjoy.
Address

World Import Mart Building/Rooftop, 3-1 Higashiikebukuro, Toshima-ku, Tokyo, 170-8630
View Map

Nearest Station

Ikebukuro Station (JR Shonan Shinjuku Line / JR Yamanote Line / JR Saikyo Line / Tokyo Metro Marunouchi Line / Tokyo Metro Yurakucho Line / Tokyo Metro Fukutoshin Line / Seibu Ikebukuro Line / Tobu Tojo Line)
10 minutes on foot


Phone Number

03-3989-3466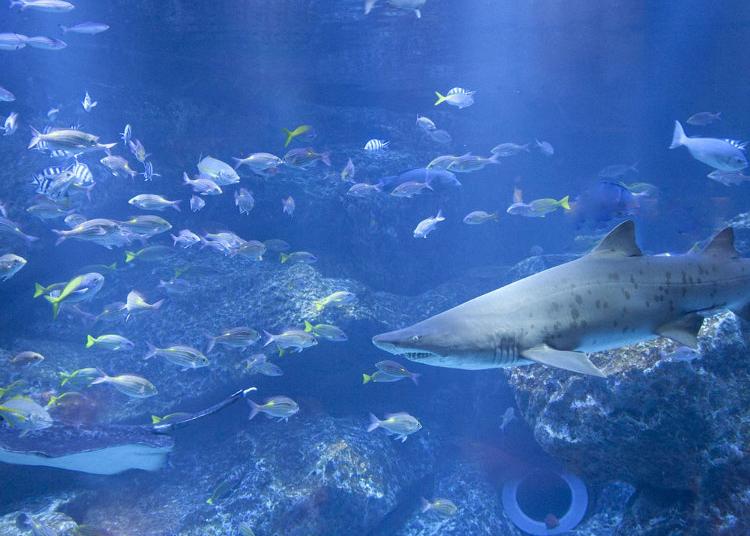 Sumida Aquarium is an urban aquarium located on the 5th and 6th floors of the Tokyo Skytree Town building. It is divided into eight zones. Some of the popular spots are Tokyo Dai-suiso (the Tokyo Main Aquarium), representing the sea surrounding the Ogasawara Islands, one of the World Natural Heritage sites, as well as one of Japan's largest tanks like an indoor swimming pool, where you can watch penguins and fur seals up close. The Jellyfish Kaleidoscope Tunnel has 5,000 mirrors mounted along the 50-meter sloped wall and ceilings. It is a magical space with jellyfish lit up in blue light. In the Edo-rium, which opened in April 2015, you can enjoy creative exhibitions with the themes of iki (stylish) and miyabi (elegance). A collaboration of the Edo-era marine life and ukiyo-e (color prints of everyday life in the Edo Period from 1603 to 1868) by Hokusai Katsushika and goldfish that spread among people are some of the exhibitions. With many entertaining programs and workshops ready, you will never feel bored there. It is a short walk from the Tokyo Skytree Station on the Tobu Skytree Line and the Oshiage Station on other lines.
Address

Tokyo Skytree town Solamachi 5F, 6F, 1-1-2, Oshiage, Sumida-ku, Tokyo, 131-0045
View Map

Nearest Station

Tokyo Skytree Station (Tobu Isesaki Line (Tobu Sky Tree Line))
1 minute on foot


Phone Number

03-5619-1821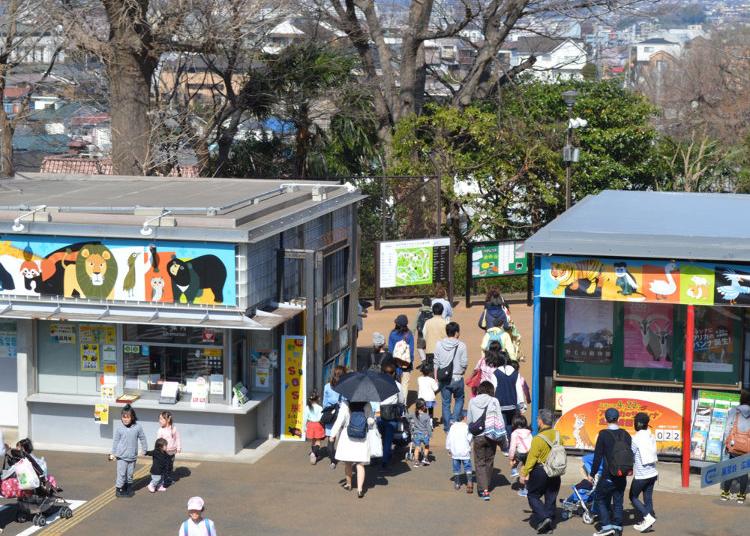 This zoo is in Nogeyama Park (Nogeyama Comprehensive Park), with a view of Minato Mirai. There are over 90 different species kept in this zoo, and the concept of the exhibitions in the zoo is for guests to be able to see the animals up close. In Nakayoshi Square, you can pet small animals like guinea pigs and mice. If you wish to enter the area with a group of more than 30 people, a reservation is required in advance. There is a feeding time for animals every day that guests can observe along with an explanation from the zoo keeper. There is also a free resting area and a cafe that serves light meals in the zoo. With facilities such as Yokohama City Central Library nearby, the zoo is a spot you can drop in on as a part of a leisurely stroll. Admission is free. It's a 15-minute walk from JR Negishi Line or Yokohama Municipal Subway Sakuragicho Station.
Address

63-10, Oimatsucho, Nishi-ku, Yokohama-shi, Kanagawa, 220-0032
View Map

Nearest Station

Sakuragicho Station (JR Negishi Line / Line 3 (Yokohama Blue Line))
15 minutes on foot


Phone Number

045-231-1307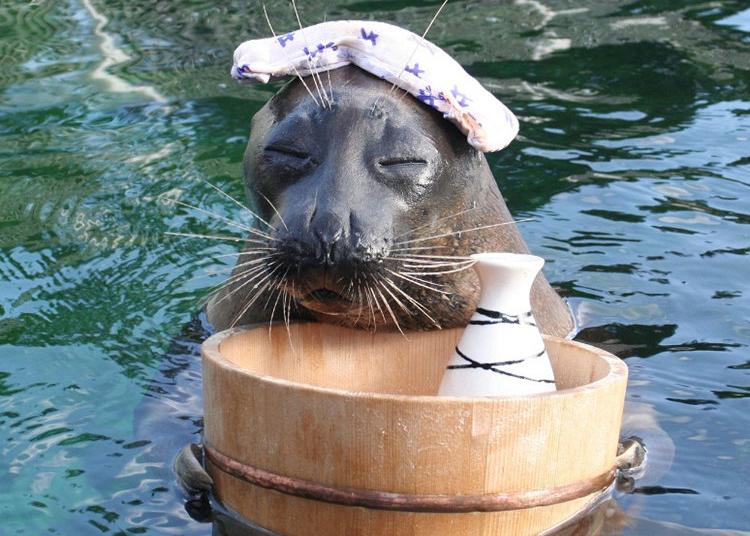 The aquarium consists of the Baikal Seal Plaza, the Seawater Pavilion, and the Freshwater Pavilion, and it breeds and exhibits a total of 32,000 creatures of 450 species. At the Baikal Seal Plaza, you can see, from a short distance of the observation deck, the freshwater Baikal seals, which are rare in the world, that came from Lake Baikal in Russia. Unique shows, which are also popular, are performed by the seals. You can see the difference in character of each seal. At the center of the Sea Pavilion, there is a large, open-air water tank that is 7 meters in height, and you can see various, lively saltwater fish swimming inside. During the water show in the large tank, the divers demonstrate how they feed the fish. You may observe rare, colorful fishes, such as the mysterious fishes from the Amazon River. Take an Izu-Hakone bus from the JR Odawara Station, and, after one and a half hours, get off at the Hakone-en Stop. A highway bus that takes two hours and 25 minutes from the Shinjuku area is also available.
Address

139, Motohakone, Hakone-machi, Ashigarashimo-gun, Kanagawa, 250-0522
View Map

Nearest Station

Odawara Station (Tokaido Shinkansen Line / JR Tokaido Main Line / JR Shonan Shinjuku Line / JR Ueno Tokyo Line / Odakyu Odawara Line / Hakone Tozan Railway / Izuhakone Railway Daiyuzan Line)


Phone Number

0460-83-1151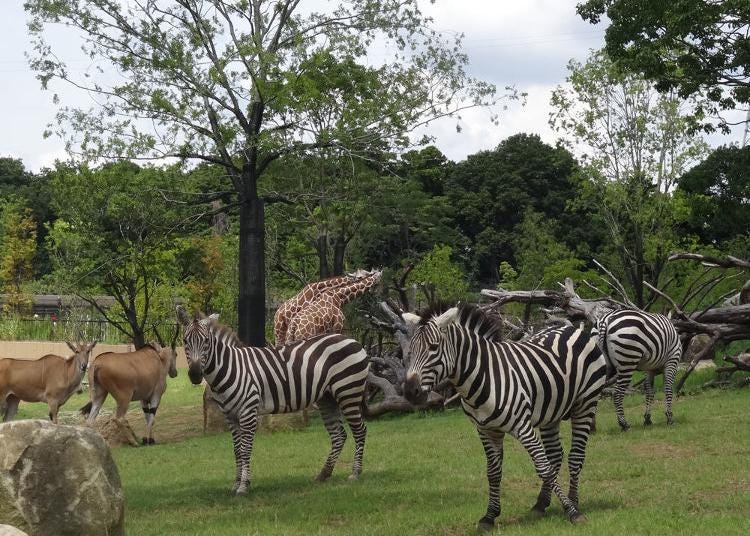 The name of Zoorasia is a compound word combining "zoological park" and "Eurasia", which contains the imagery of vast nature. As the name suggests, the park breeds and exhibits around 640 animals of 110 species from all over the world and is one of the largest zoos in Japan. There are 8 zones by climate and region and the animals are exhibited in a more free and natural environment. This method is known as Habitat Exhibition, and the aim is to not only observe animals, but also the environment they live in. Being able to see rare animals such as Okapi, Indian lion, red-shanked douc and Long-nosed monkey, is also appealing. Guided tours are offered to be able to see, know and learn about animals while having fun. Binoculars are available on loan to take a close look at faraway animals. It takes about 15 minutes by bus to Yokohama Dobutsuen from Sotetsu Line Tsurugamine Station or Mitsukyo Station or Yokohama Line Nakayama Station.
Address

1175-1, Kamishirane-cho, Asahi-ku, Yokohama-shi, Kanagawa, 241-0001
View Map

Nearest Station

Nakayama Station (JR Yokohama Line / Line 4 (Yokohama Green Line))
15 minutes by bus


Phone Number

045-959-1000
10.Epson Aqua Park Shinagawa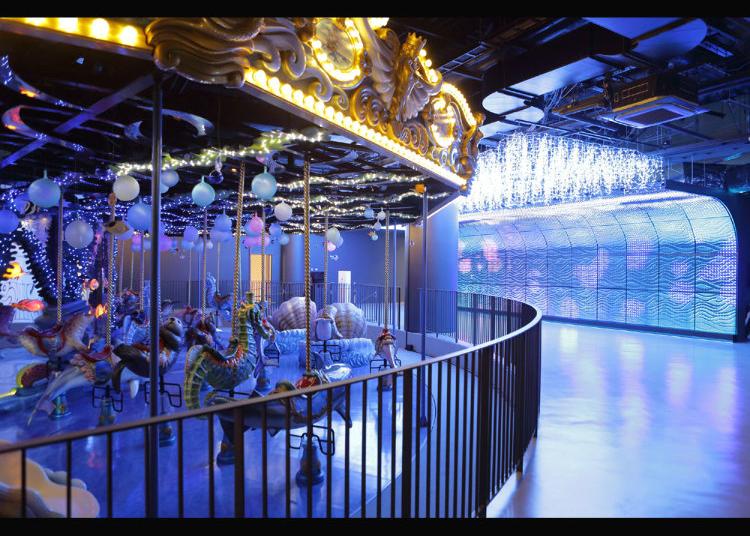 This is a new style aquarium located in the Shinagawa Prince Hotel. The aquarium consists of two floors and 11 booths. On the first floor, called the ground floor, there are not only displays of sea creatures for one to appreciate, but there are water tanks with touch panels and other attractions. You can enjoy many performances that are linked with sea creatures. As for the Jellyfish Ramble, which provides a harmony of swaying jellyfish, lighting, and sounds, the mysterious world it creates is very attractive. On the second floor, there is an undersea tunnel of about 20 meters in length, and you can see about 10 species of rays and other sea life that you can only see in this aquarium. The main attraction is the stadium, where you can enjoy the dynamic performance of the dolphins. You can also view the show from 360 degrees. In addition, there is a café bar with a dreamy atmosphere created by luminous coral, and other attractions, such as a merry-go-round. It is located a two-minute walk from the Takanawa Exit of the Shinagawa Station on the JR Keikyu Line and the Shinkansen (bullet train) Line.
Epson Aqua Park Shinagawa

アクアパーク品川

Address

4-10-30, Takanawa, Minato-ku, Tokyo, 108-8611


Nearest Station

Shinagawa Station (Tokaido Shinkansen Line / JR Tokaido Main Line / JR Yokosuka Line / JR Keihin-Tohoku Line / JR Yamanote Line / JR Ueno Tokyo Line / Keikyu Main Line)
2 minutes on foot


Phone Number

03-5421-1111
*This information is from the time of this article's publication.
*Prices and options mentioned are subject to change.
*Unless stated otherwise, all prices include tax.
Limited time offer: 10% discount coupons available now!