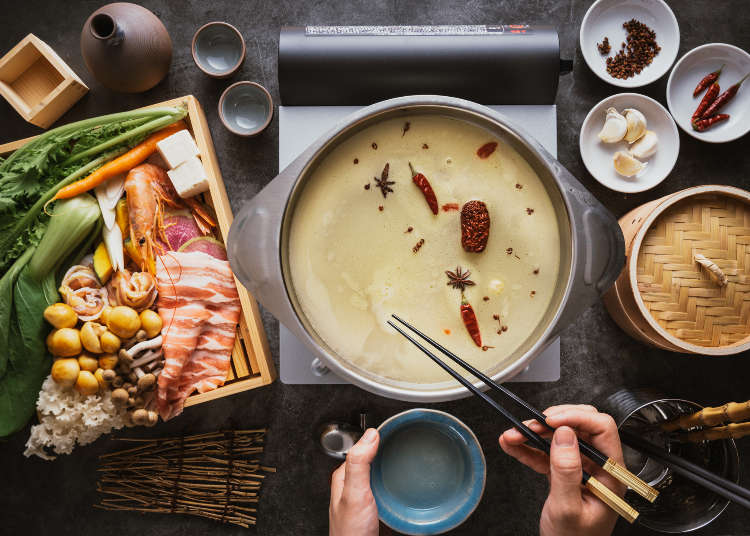 Trying to stay warm this winter season? What you need is a hot pot! On February 12, 2021, Lunar New Year will be rung in with a variety of traditional fare – including tasty hot pot dishes. Many Japanese and expats alike will be celebrating Lunar New Year in Japan as well, hoping to enjoy these popular dishes.

With many celebrations canceled due to Covid-19, luckily, you can now order a delicious hot pot that you can enjoy from the comfort of your own home! Here are three recommended hot pot dishes to try.
1. Specialty Shop Hot Pot Set: Enjoy an Authentic Hot Pot at Home!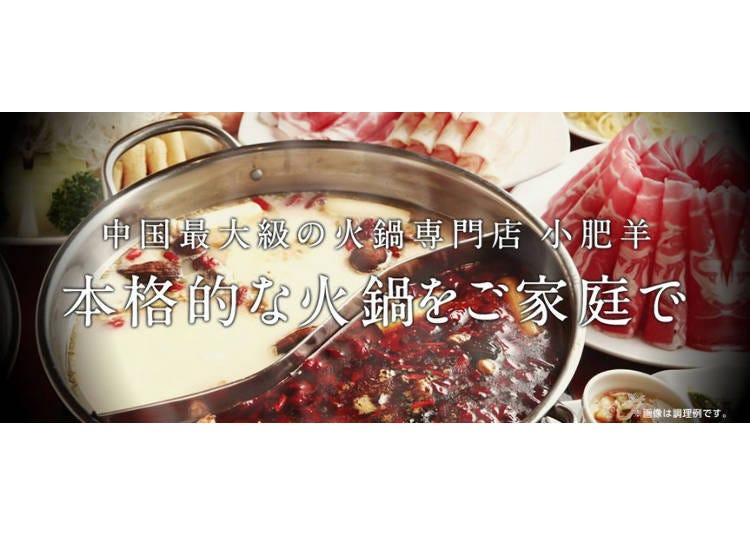 Xiao Fei Yang ("Little Sheep") is China's largest hot pot specialty shop. Super popular in China and Taiwan, now you can enjoy a Xiao Fei Yang hot pot in Japan, in your own home. Xiao Fei Yang offers two kinds of soup: paitan broth with meat and fish flavoring, and spicy mala broth with chili pepper, cumin, and Japanese sansho pepper. This auspicious, two-color soup is the perfect dish for Lunar New Year!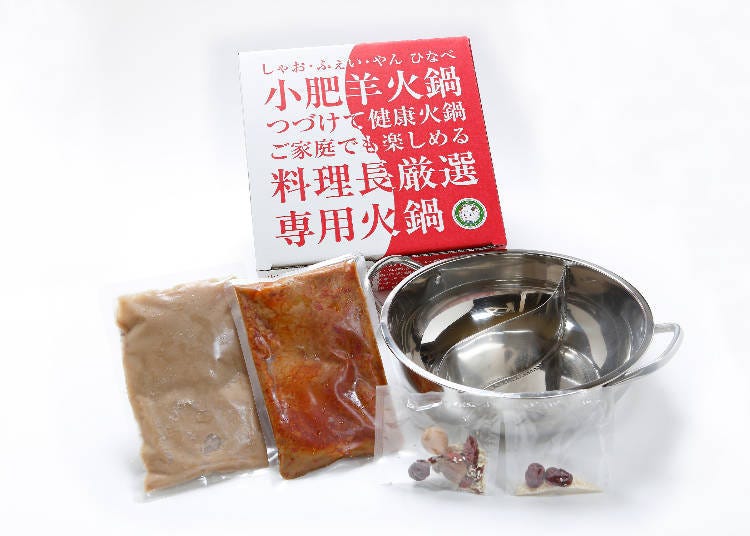 This At-Home Xiao Fei Yang Hot Pot Set (3,750 yen, tax included, shipping not included) includes a pot with a partition in the middle, reducing the amount of preparation you'll need to do. It also includes the two soup broths mentioned above, and Chinese medicinal herbs such as jujube and goji berry. All you need to do is add your favorite ingredients, and your authentic, at-home hot pot is ready to eat!

We also recommend adding meat, vegetables, and tofu. Many people use lamb, but you can also use chicken or pork. Spicy hot pots are just what you need to keep warm and survive the cold winter!
2. A Seafood Hot Pot Made With Fresh Hokkaido Seafood!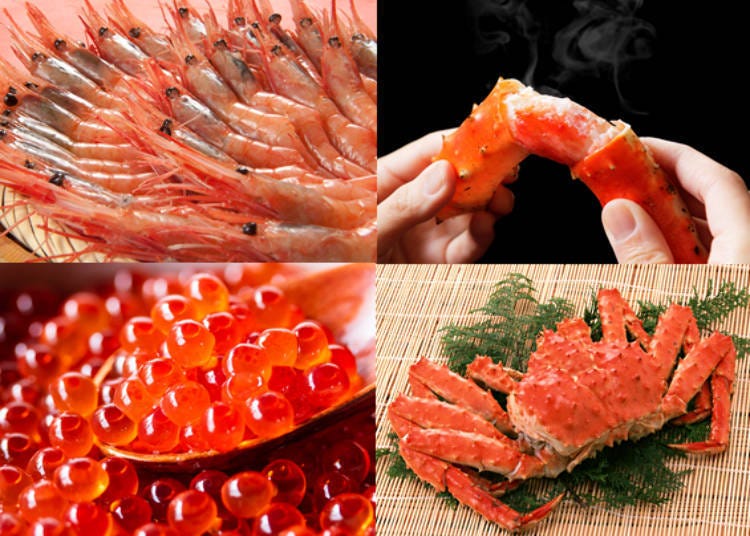 Another way to enjoy a winter hot pot is with plenty of seafood! Lots of people travel all the way to Hokkaido for a taste of their seafood. Hokkaido is said to attract more than one million visitors every year, including tourists from abroad. Unfortunately, it may be a bit difficult to get to Hokkaido at this time. So instead, let Hokkaido's food come to you!

The Hokkaido Production Direct Delivery Center sells specialty products direct from Hokkaido on their website. Currently, they are offering Hokkaido seafood sets until February 21, 2021.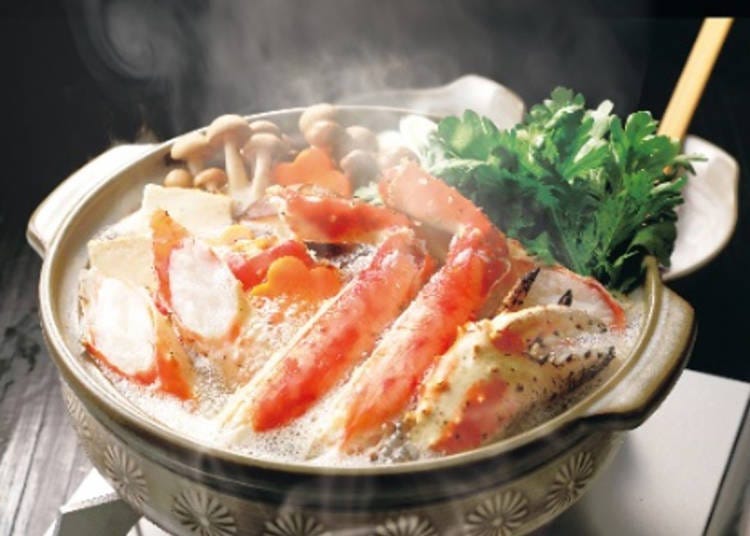 For Lunar New Year, we recommend eating crab! Crabs are said to be good luck and are considered an auspicious food. You can order the delicious, boiled King Crab and Snow Crab Shoulder Set (total weight 2kg, 16,800 yen), as well as the Crab Hot Pot.

There are also sets that combine two or more kinds of seafood, such as the Scallop Sashimi (1kg) + Haboro Botan Prawn/Northern Shrimp (500g) Set (6,980 yen), and the Scallop Sashimi (1kg) + Boiled Snow Crab (1kg) Set (8,000 yen). (*All prices include tax and shipping).

All orders include free shipping when you order from the official website. That means you can enjoy fresh, seasonal delicacies straight from Hokkaido, for less than the price of a plane ticket!
3. Yakuzen Chicken Shabu Set: High-Class Local Chicken and Carefully-Selected Spices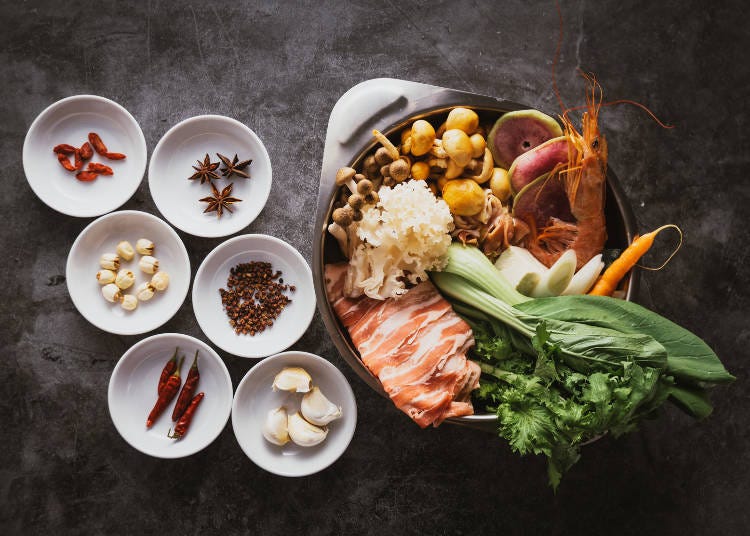 When it comes to the perfect meal for Lunar New Year, chicken is also considered lucky, as the Chinese word for "chicken" is similar in pronunciation to the Japanese word for "luck". Cjt-food's Yakuzen Chicken Shabu-shabu Keiinyo Set contains plenty of auspicious foods, and is the perfect hot pot to ring in the new year!

Keiinyo's main ingredients are Kagoshima Kurobuta (Berkshire Pig), and Black Satsuma Chicken, which was developed after Kagoshima Black Beef. Black Satsuma Chickens are raised under strict conditions. When preparing, they are sliced using a unique method, and cooked to a crisp, fatty perfection.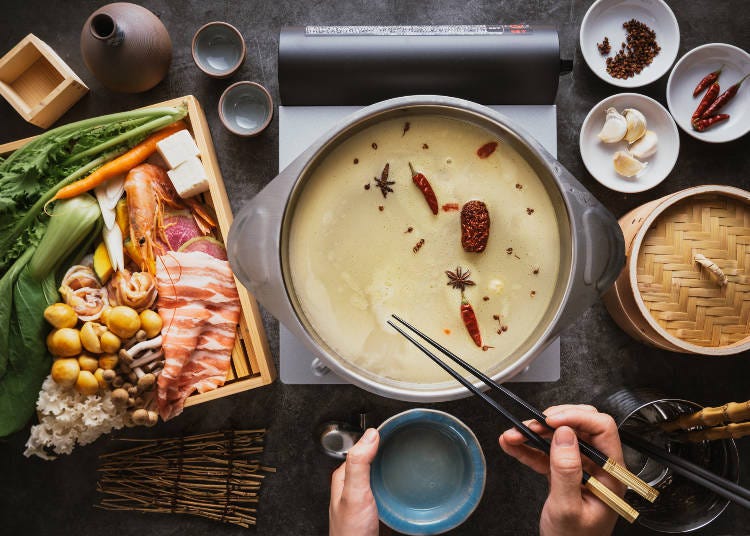 The soup broth pairs well with the Black Satsuma Chicken, and combines eight kinds of spices developed by the Kokusai Yakuzenshi (Japan Society of International Health Food and Traditional Chinese Medicine). Keiinyo broth is also known for being packed with collagen from local chicken, earning it the nickname "cosmetic hot pot".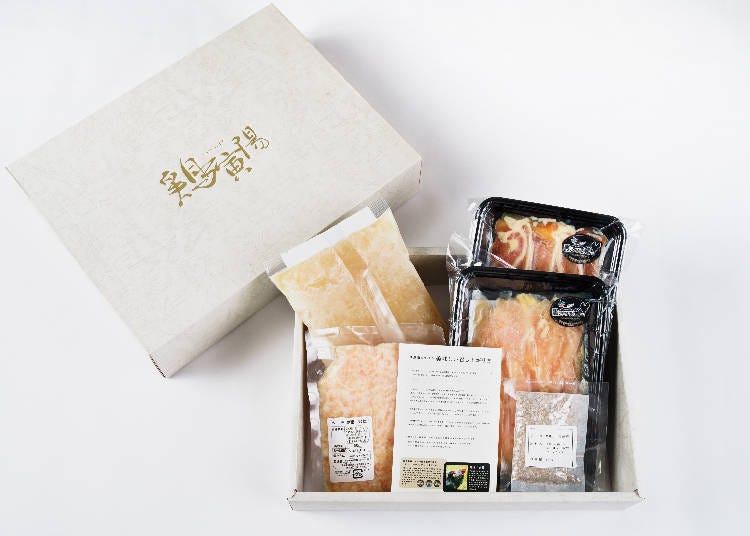 This Kagoshima Premium Local Chicken + Kokusai Yakuzenshi Chicken Shabu Set includes 150g each of thigh meat, breast meat, and meatballs, 500g of chicken paitan broth, and one Yakuzen packet (approximately 2-3 servings, 6,480 yen, tax included, shipping not included; *currently 20% off - 5,184 yen). Combine your favorite ingredients to your liking, and enjoy a delicious, medicinal hot pot!
Finally, during Lunar New Year, it is also recommended to eat dumplings! Dumplings are also considered lucky thanks to their shape, which are similar to silver coins called "ginjo".

Long noodles are also believed to make you live longer! All of these ingredients go well with hot pots, so why not eat them together? You may not be able to dine out this year, but you can easily celebrate Lunar New Year by enjoying a delicious hot pot at home!

*Contents and prices may vary. Items may sell out. Please see official website for details.
Written by: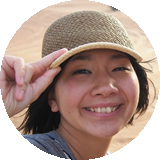 *This information is from the time of this article's publication.
*Prices and options mentioned are subject to change.
*Unless stated otherwise, all prices include tax.