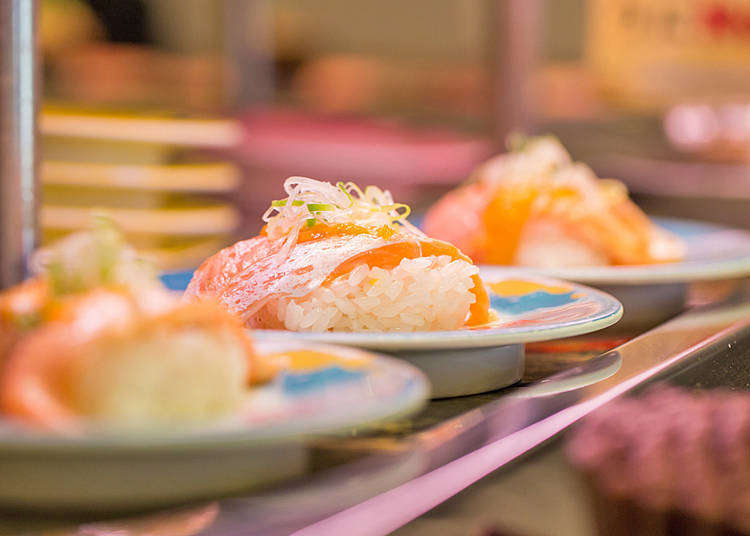 Sushi is on the list for anyone who's visiting Japan. Counter sushi is charging a hefty price, so most people go for conveyor belt sushi. Not only can you enjoy good sushi without hassle, nowadays many places offer different types of entertainment, such as mini trains that carry over your sushi, or games playable on the tablet you use to place your order.

For today, we'll be interviewing international students studying at the Akamonkai Japanese Language School in Japan. Just how far does their love for sushi go...?
1. Not just sushi!? A wide variety of choices from soup to ramen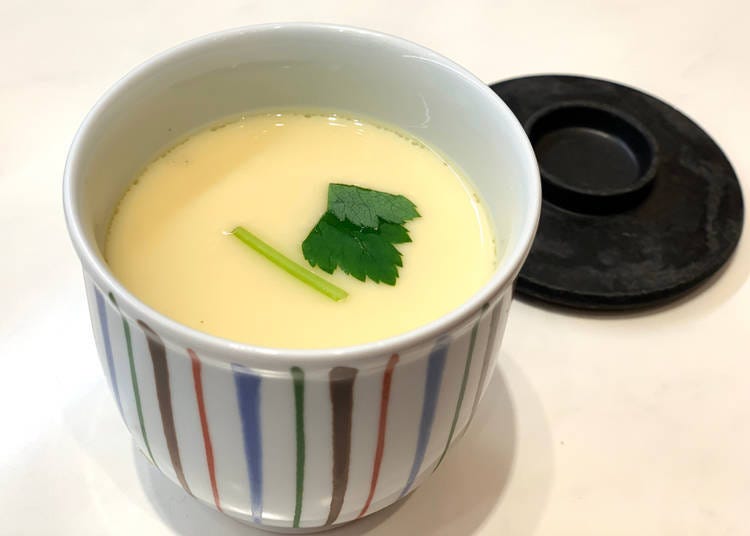 "One thing that surprised me was that they didn't only serve sushi in their menu!" (Korean, male, twenties)

"I had chawanmushi for the first time in my life here. There's so much to pick from in their menu, and there's always some new dish that catches your eye." (Korean, male, twenties)

Their menu truly encompasses a wide reach of dishes. It's almost like a family restaurant, with a plenty of non-sushi dishes. Soup dishes are a given, as well as other standard items like ramen, udon, karaage, salad, and tempura.

Even dessert like cake and parfaits are available. Truly a selection that will appease even those who are not a fan of sushi. Foreigners not used to raw fish are a common sight, but groups with a mix will not have trouble at sushi belt restaurants.
2. Thick, fresh and delicious cuts at cheap prices! Foreign sushi is only a fraction of the price and quality!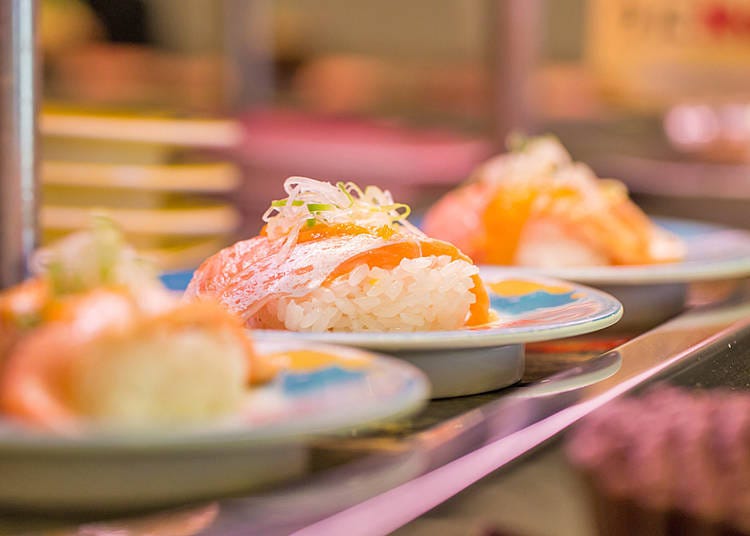 "While there are many good sushi restaurants in China, Japan's sushi belt chains carry them at 100 yen per plate, and cut is so fresh and flavorful! Talk about a surprise!" (Chinese, twenties, female)

"You can eat sushi in my home country too, but the taste is incomparable. Conveyor sushi really has amazing quality for the price huh! (New Caledonian, teens, male)

Many conveyor sushi places sell their sushi at cheap prices, and many people become regulars due to the sheer quality. The international students we're interviewing today are regular patrons of sushi belt restaurants. It seems that cheap and affordable sushi is a bit of a rarity outside Japan, and the cut of seafood isn't as fresh nor as delicious, merely a shadow of what you can get in Japan.

Cheap and delicious, that's Japan's conveyor belt sushi. "I can get my favorite Ootoro for a middling price!" exclaims an Italian student. Many foreigners have been satisfied with this amazing price performance.
3. Fish eggs are edible!? Shocking variety of Sushi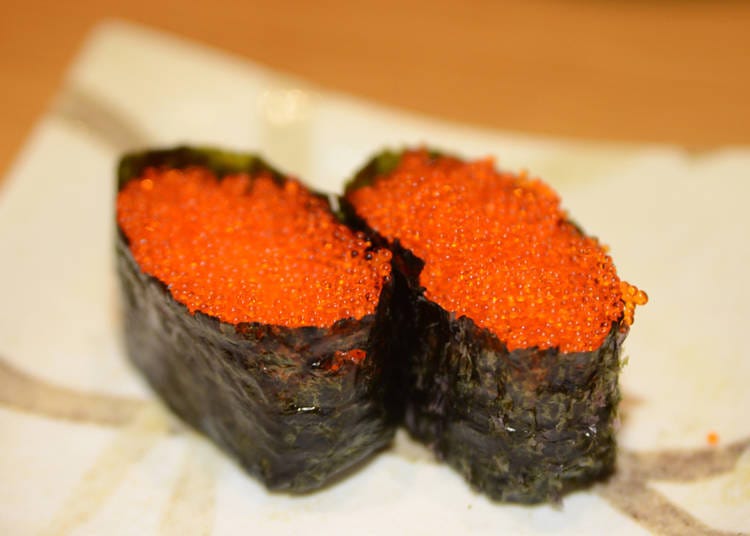 "I always thought sushi was only about fish meat, but when I saw one particular sushi zooming past the conveyor, I was so surprised! There were tiny balls atop of it. That's where I learnt of fish roe." (Italian, twenties, female)

"There's a lot of different garnishes that they don't have back at home. It's really interesting." (New Caledonian, twenties, male)

The first thing that surprises everyone for rotating sushi is the different varieties of toppings. When you think of sushi, most would imagine different cuts of fish at first, but in fact there are many different types like Ikura and Tobiko, different variations of fish eggs. For most Europeans, they don't have the opportunity to try fish eggs other than caviar, and many learn of their existence in conveyor sushi restaurants.

While most Asians love fish eggs, it seems many Caucasians aren't familiar with it, and while they are often quite skeptical at first, we encourage our Western readers to take this opportunity to challenge your preconceptions.
4. Sushi ahoy? Sushi aboard (toy) boats!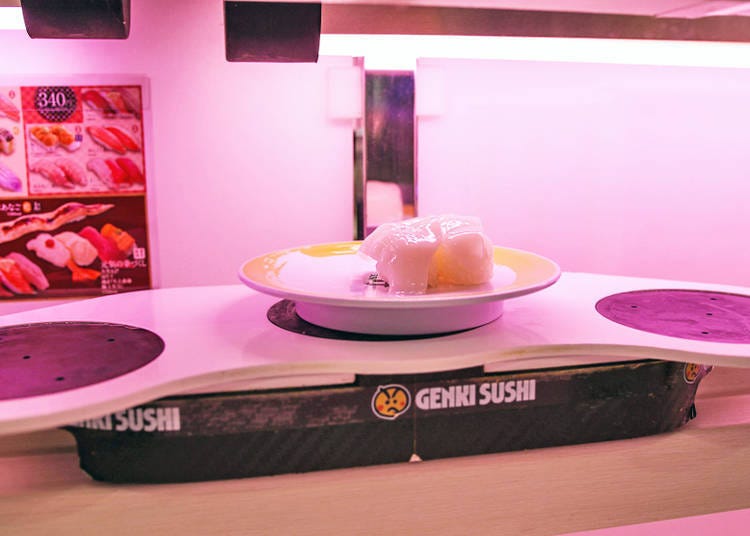 WildSnap / Shutterstock.com
"I've been to many sushi places, but the most amazing one has to be the one where water runs down the lane instead of a conveyor belt and the sushi is sent via a little boat." (Korean, Twenties, male)

"The store I went to has an express lane of sorts which the sushi I ordered came by! Technology has come a long way..." (Italian, twenties, female)

Nowadays sushi belt places are getting more and more creative in their services, from sending over your sushi on a shinkansen model, to express lanes which deliver your sushi straight from the chef's counter. There's even a place that serves your sushi on tiny boats! These places aren't just restaurants, but almost like amusement parks already.

Other kinds of interesting places include one that has a live tuna cutting showcase and one that allows you to play games on the touchscreen, providing you entertainment as you wait for your order. Many have finished their visit thinking happily "I came for the food but stayed for the fun."
5. Almost everything is automated! Placing orders through the tablet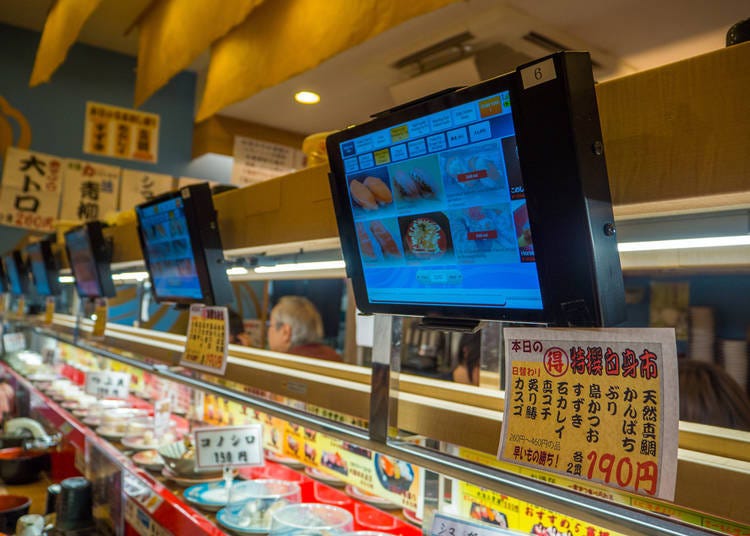 Fotos593 / Shutterstock.com
"I've been to an izakaya before, but the fact that all your orders can be made on a smart tablet really amazed me." (Korean, twenties, male)

When you want to grab a sushi that's not on the belt, you normally called a staff to place a special order. Nowadays at most revolving sushi places, placing your order via tablet has become the norm, and there's almost no longer any reason to call the staff out. The entire process, from placing your order to payment, can be done completely by yourself. It's almost as if sushi has become the fast food of Japan.
6. The staff speed-count the plates!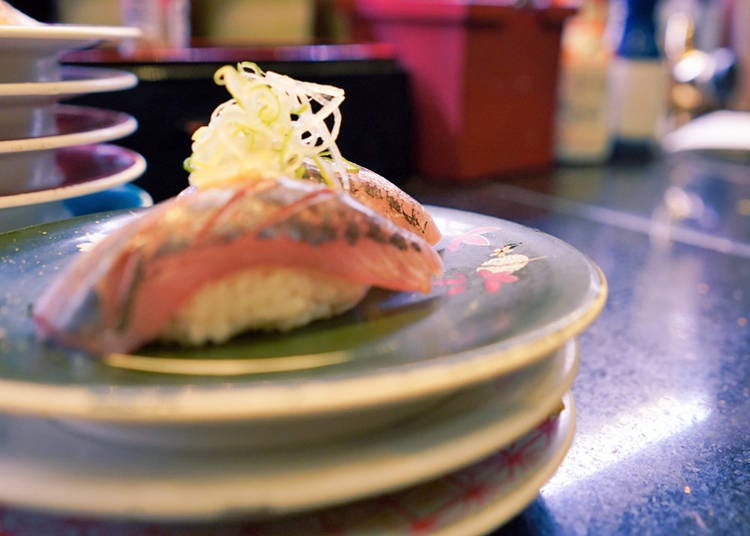 "So you know when the staff counts the number of plates you order before you make payment? They're seriously fast with that, it's amazing." (Korean, twenties, male)

In a typical conveyor sushi restaurant, your bill is proportional to the number of plates you order. When calling for the bill, the staff not only count your plates, they also have to differentiate them on their color, so the speed at which they do so is no less than impressive.

In some places, the tables have a plate return chute attached to them and returning your plates through them allows you to play some games, so once again you can get by without troubling the staff all the way till the bill. A seamless, stress-free and smooth process from start to cashier, it's no surprise it's so popular.
7. Not a lot of all-you-can-eat sushi buffets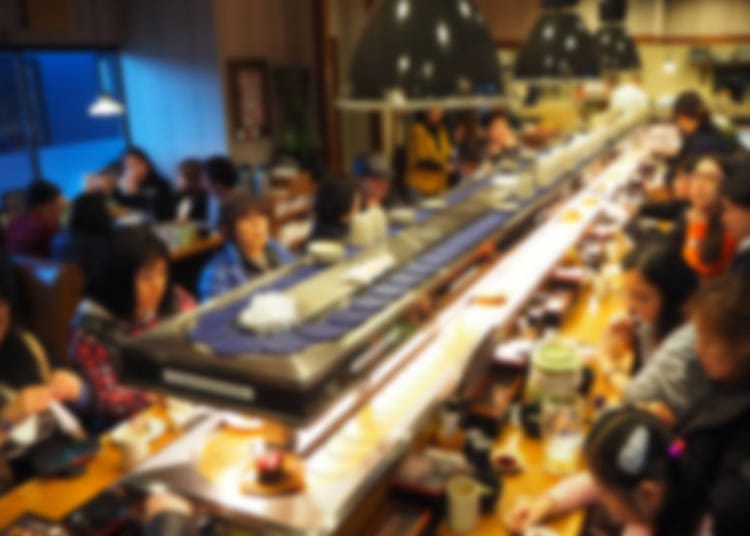 "It's a little disappointing that sushi buffets aren't common in Japan. We have quite a lot of those eateries in China, and they're pretty cheap to boot!" (Chinese, twenties, female)

"We also have sushi buffets in Italy, even though Japan's sushi tastes way better." (Italian, twenties, female)

"What a shame there aren't more sushi buffets!" Is what many respondents have voiced. While some places have limited-time all-you-can-eat courses and others have them in their regular menu, they are still considered a rarity in Japan. To eat as much delicious Japanese sushi as one pleases, nothing beats a buffet in creating that feeling.

Japan's conveyor sushi places are ever evolving, be it in terms of quality, service or entertainment. Definitely one of the top choices to introduce your friends to in Japan! Grab your friends and gather round the sushi-go-round.
*This information is from the time of this article's publication.
*Prices and options mentioned are subject to change.
*Unless stated otherwise, all prices include tax.