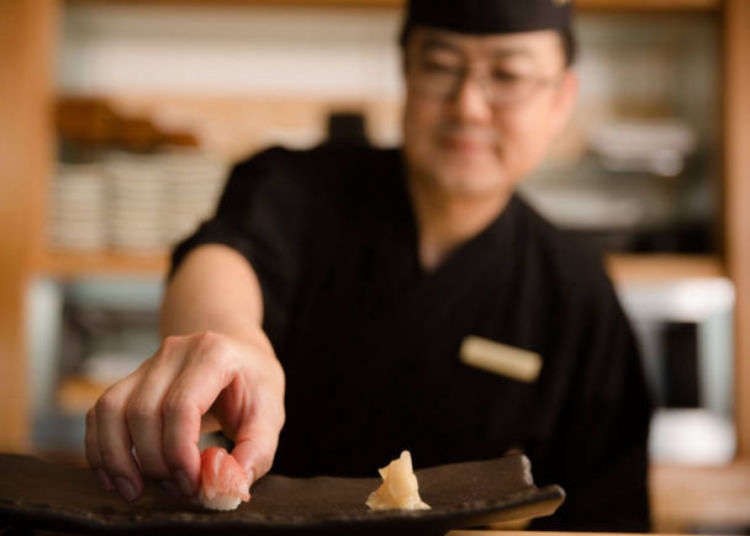 When in Japan, many visitors want nothing more than to dive right in to the nation's treasure box of fresh seafood! Something many travelers don't realize is that while there is indeed a wealth of high-class sushi shops in Tokyo, equally there are a number of bargain-priced spots for fresh fish - if you know where to look.

Here we'll introduce three popular seafood gourmet shops located around Tokyo's suburbs that you'll want to add to your bucket list!
1. Sakanakusa (Tokyo Ueno): Fresh Oysters with Sake!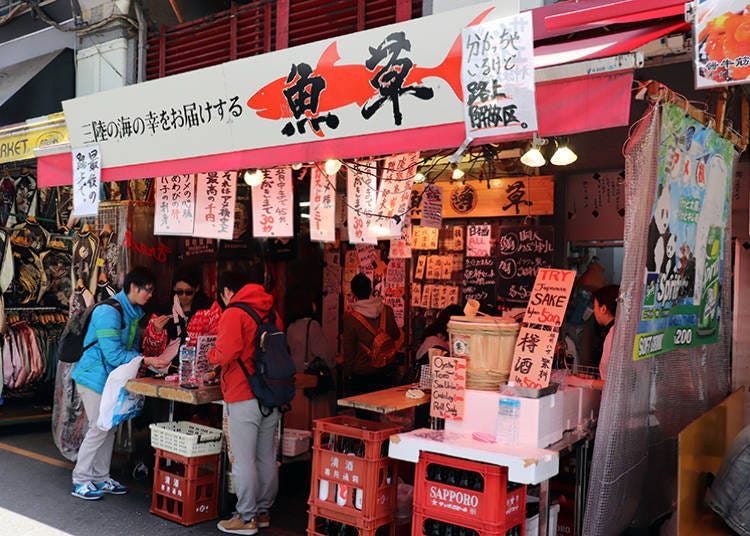 Ueno's Ameyoko shopping street like a scene from a travel show: shops lining narrow streets, crowds of people chatting in excited voices, shopkeepers barking out prices and exclusive deals, stalls with simmering street food. It's a popular destination for shoppers, gawkers and foodies alike, and a secret spot for finding fresh, bargain-priced seafood.

At Sakanakusa, you can find mainstream menu items such as oysters, crab, tuna, and fresh sea urchins, but they also offer more intriguing seafoods as well.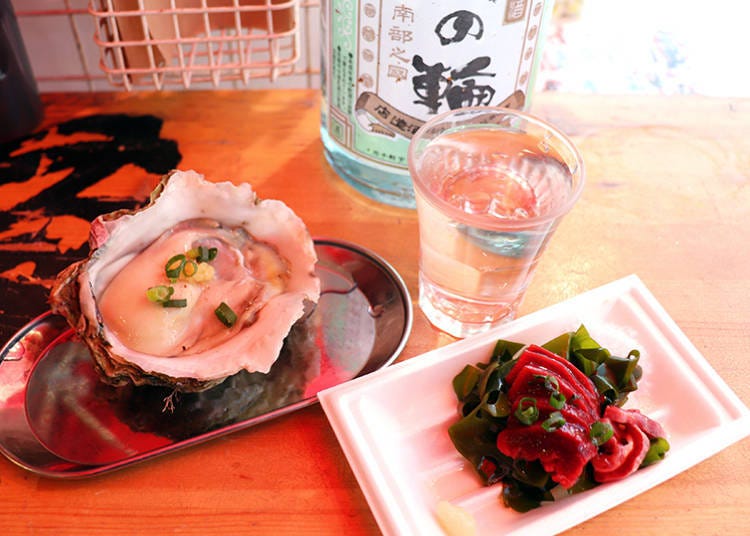 The photo shows Iwagaki rock oysters (500 yen), Mouka-no-hoshi (salmon shark heart) (500 yen) and sake (1 cup, from 500 yen). Because the rock oysters have a delicate natural flavor, they are eaten as-is. Meanwhile, the more adventurous foodies will enjoy the Mouka-no-hoshi, which has a crisp texture and rich flavor, and tastes great with a mix of sesame oil, salt, and garlic.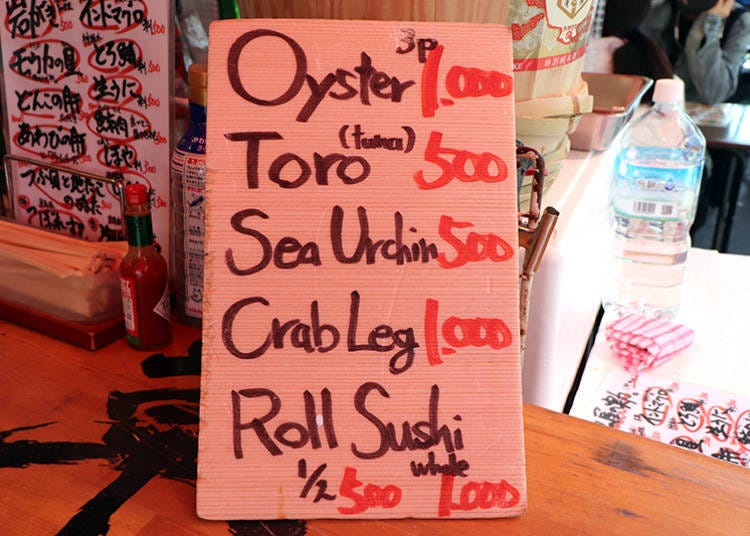 For those who wish to enjoy more mainstream seafood, worry not: other popular varieties such as crab, maguro tuna, and sea urchin are available. Sakanakusa also has a foreign language menu so you can be sure what goes on your plate! This is the perfect place if you are looking for great food on a budget.
魚草

Address

6-10-7 Ueno, Taito-ku, Tokyo Ameyoko Plaza

Phone Number

090-2436-4855

Hours:
[Mon-Fri] 11:00-20:15 (Food last order, 20:00),
[Sat, Sun, Holiday] 11: 00-19: 15 (Food last order, 19:00)
Regular holiday: 2nd Wednesday
2. Sushi Gonpachi Shibuya: Delectable sushi with a view!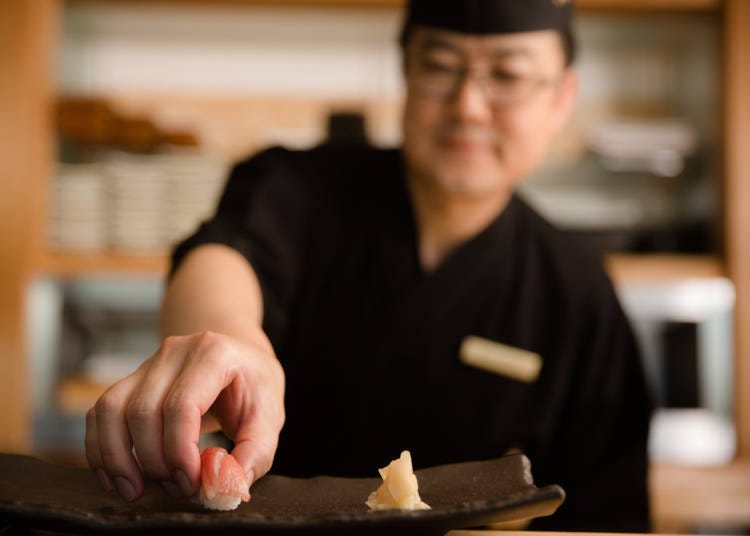 Sushi Gonpachi Shibuya is a popular shop where you can see the talented sushi chefs right across the counter from you. Located on the 14th floor, it offers an attractive view that makes you feel like you're living in the lap of luxury. In this unassuming shop you can savor the fresh sashimi and other ingredients that are stocked daily.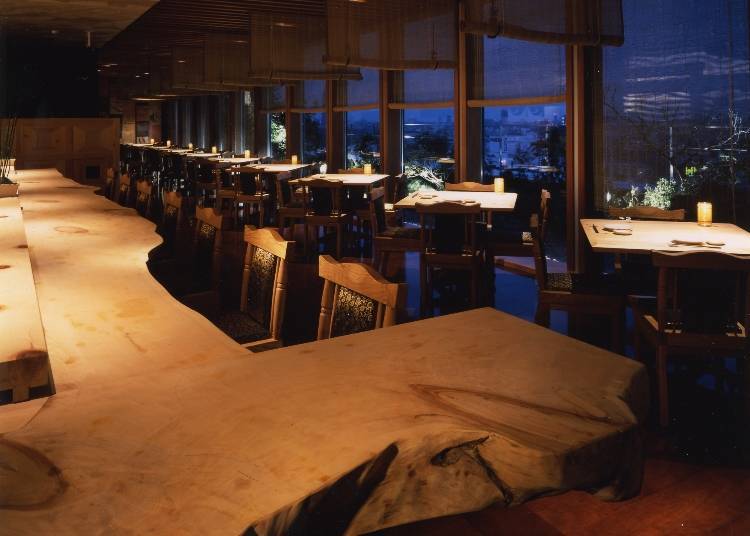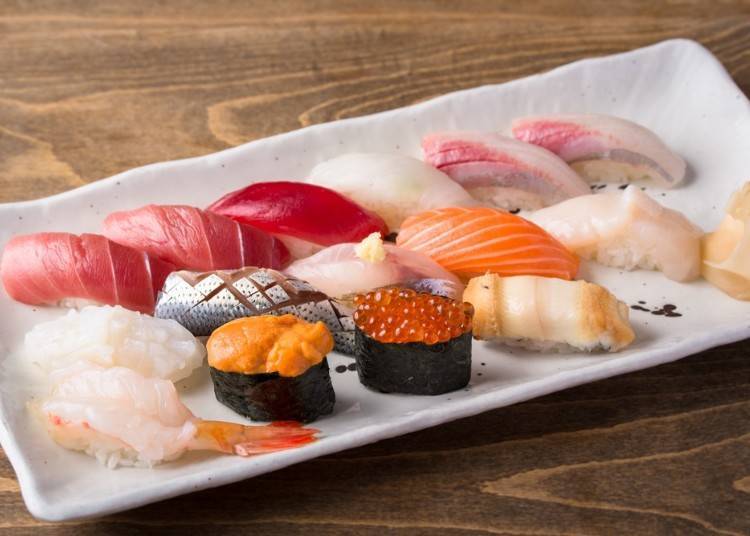 In addition to budget-friendly Edomae-style sushi, they offer a more value-priced but upscale selection of kaiseki meals, such as their Tuna Quintette (3,500 yen) featuring lean tuna, fatty tuna, California roll and more, or their sukiyaki roll, which is filled with palate-pleasing wagyu beef.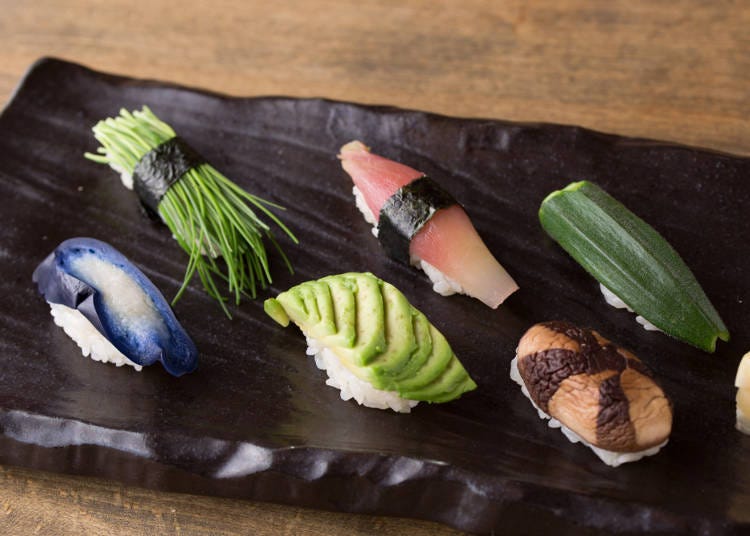 Vegetarian sushi options are available as well!
SUSHI権八渋谷

Address

3-6 Maruyamacho Shibuya-ku, Tokyo E · Space Tower 14F

Nearest Station

8 minutes walk from Shibuya Station
5 minutes walk from Keio Inokashira Line Shibuya Station
3 minutes on foot from Keio Inokashira Line Shinsen Station


Phone Number

03-5784-3772

Hours: Lunch 11: 30-14: 30 Dinner 17: 00-26: 00
Regular holiday: Open daily
3. Maruichi Shokudo (Kanagawa): Freshly caught fish available just for you!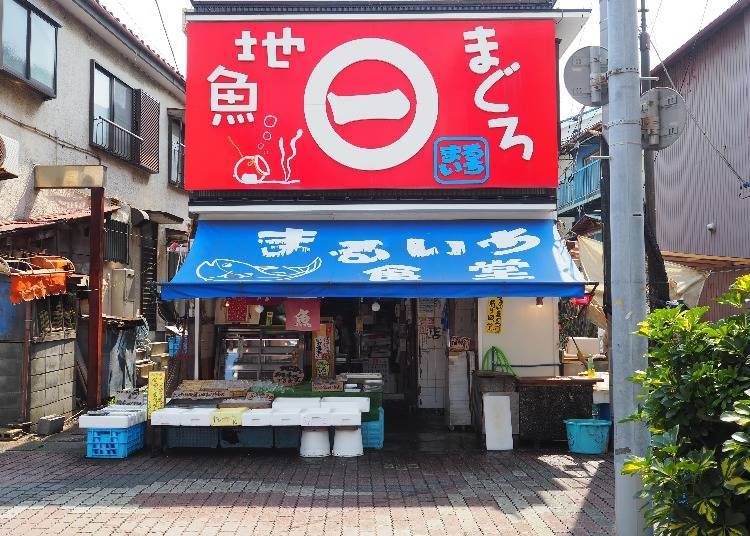 About an hour south of Tokyo is the Miura Peninsula in Kanagawa Prefecture. This area is famous in Japan for its fresh tuna catches. Maruichi Shokudo is a 2-minute walk from Misaki Port bus stop, where there is also a fish market. The shopkeeper's own eye-catching dishes are made with fresh fish caught that day, and are hugely popular with locals.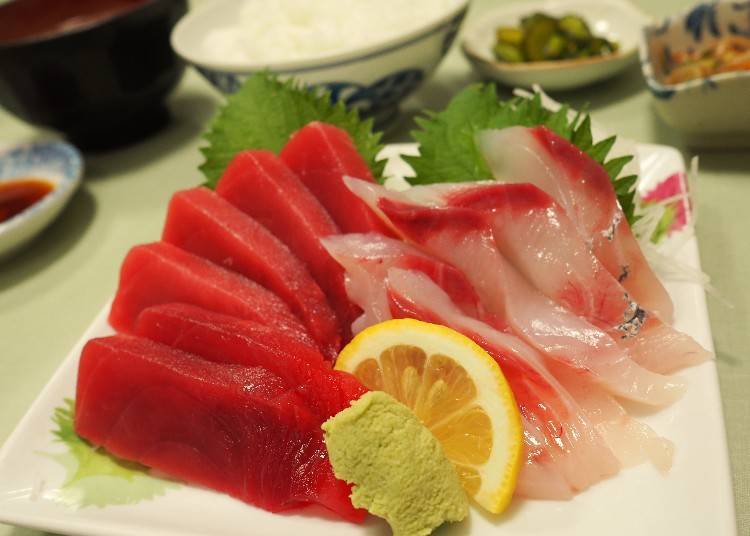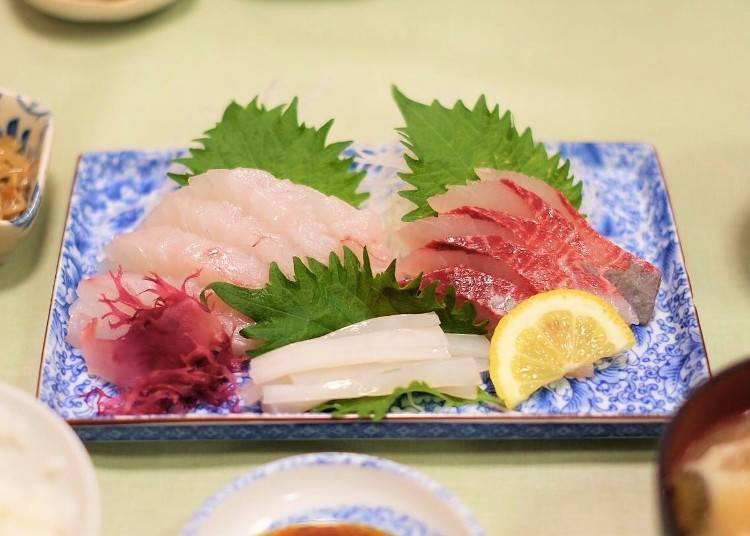 Popular items at this shop include the sashimi set meals. The "Maruchi Maguro Tuna Plate" (tax-excluded, 1,300 yen) comes with two kinds of lean tuna plus white fish that were caught that day. Meanwhile, the "Misaki Local 3-Fish Meal" (tax-excluded, 1,500 yen) in the lower photograph is popular, too. Depending on what was caught that day, the types of local fish will vary, making it a great way to expand into new seafood varieties and taste something with local flair. Their concept is simple: they offer "the most delicious fish of Miura that day".

The shop's so popular that if you visit around lunchtime, you'll likely encounter a long line. If you stop by before the shop opens however you can put your name down on the reservation list and then explore around the area a bit - and given the shop's popularity, we highly recommend this approach.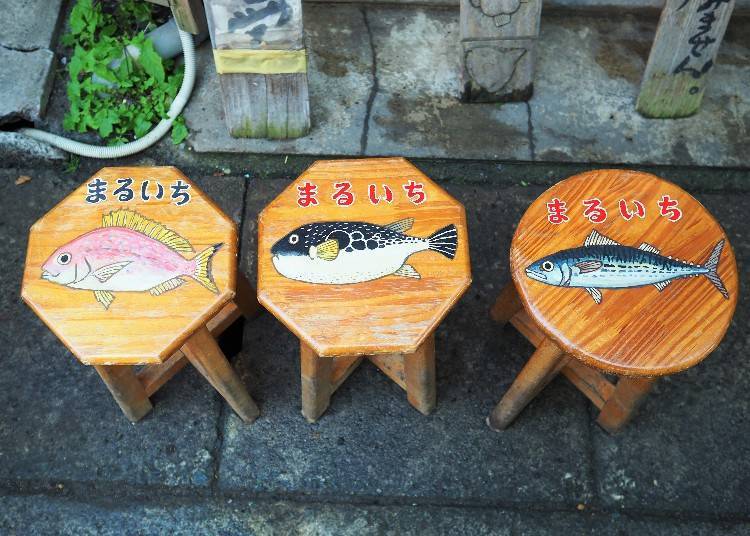 The stools near the entrance are pretty cute, too!
まるいち食堂

Address

3-5-12 Misaki, Miura City, Kanagawa Prefecture

Nearest Station

About 2 minutes on foot from Misaki Port bus stop


Phone Number

046-881-2488

Regular holiday: Wednesday, Tuesday and Wednesday may be consecutive holidays
Opening hours: weekdays 11: 00-18: 30 (LO 17:30), weekends and holidays 11: 00-19: 00 (LO 18:00)
*This information is from the time of this article's publication.
*Prices and options mentioned are subject to change.
*Unless stated otherwise, all prices include tax.