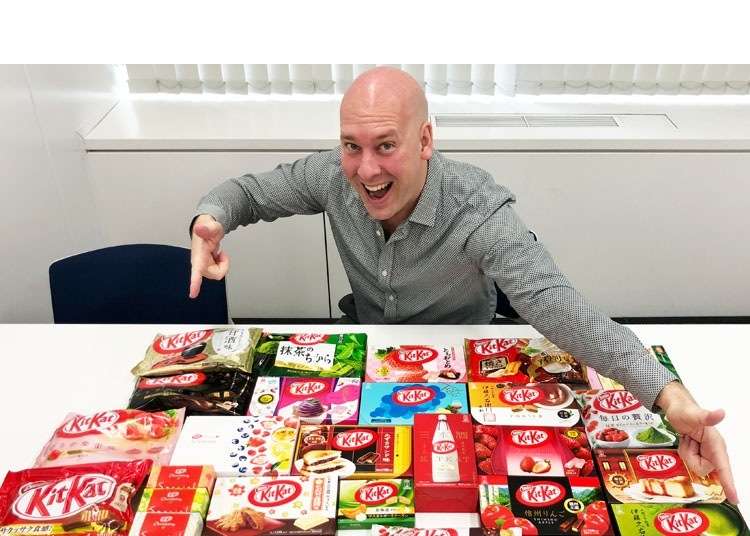 KitKat is one of those incredibly popular chocolate brands that's loved the world over, celebrated by people who just need to have a break. But can you believe it: April 2, 2018 marked 45 years since KitKat was introduced in Japan!

Whereas in other parts of the world KitKat is just a milk chocolate-covered wafer, in Japan it is an obsession that has been produced in over 350 varieties – leading to a new trend in tourists visiting Japan, with more and more people buying unique and yummy KitKat flavors to take home as souvenirs! We decided to see which flavors teased our taste buds most.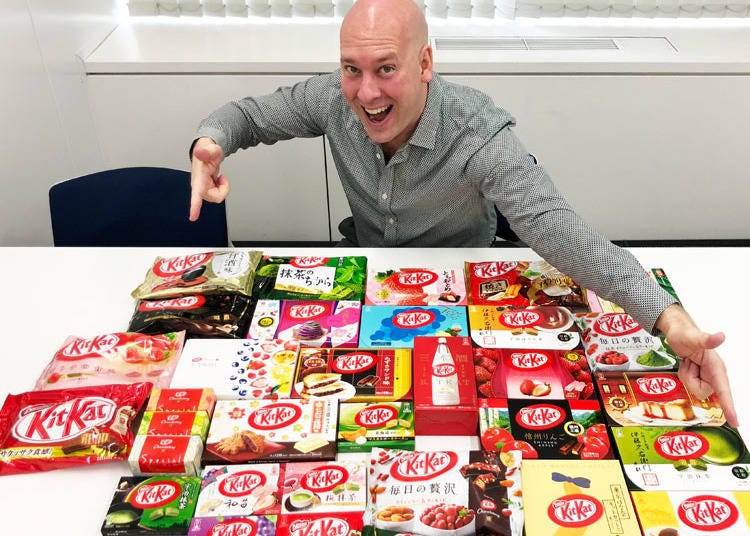 We asked one of Live Japan's editors, Timothy, to sample through the flavors to find those "must-buys" when visiting Japan! Given all of the delicious varieties available, though, he said it was difficult to make a decision, but that 5 flavors did stick out for him.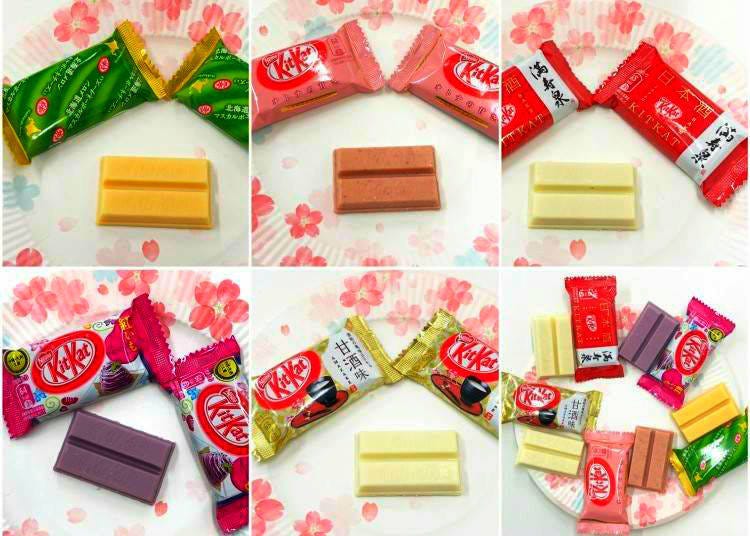 Clockwise from top left: Hokkaido Melon; Otona-no-Amasa Raspberry; Japan Sake; Beni-Imo; Amazake.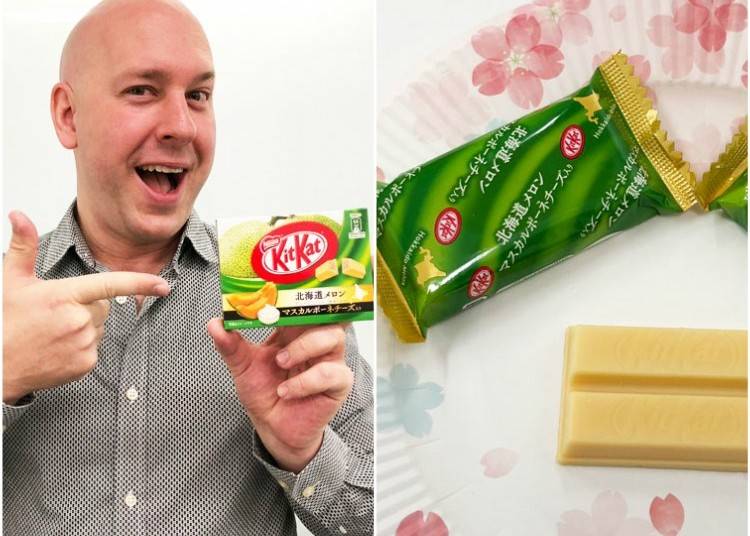 1. Hokkaido Melon
"Right from opening the outer package, the aroma of fresh, juicy melon wafts around you like perfume. Biting into the crispy wafer, you'll first feel the taste of - almost like a white chocolate before the cantaloupe-esque melon flavor covers your palate. It's delicious, but not excessively sweet. I'd certainly enjoy trying this out in Hokkaido!"
2. Otona-no-Amasa Raspberry
"This has been touted as something of a flavor more for adults than kids, so I was curious to try. There's a subtle raspberry aroma when you open the bag - almost like what you would imagine raspberry blossoms to smell like. This is when you notice that there are what look like raspberry seeds and tiny bits in the chocolate coating. The flavor is outstanding, with a sweet outside before striking a tart raspberry layer that tastes kind of like a fine sherbet."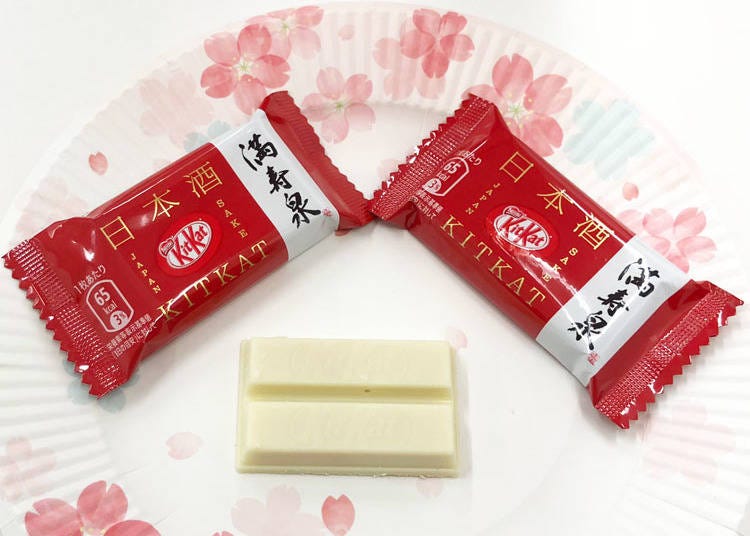 3. Japan Sake
"I'm a huge fan of Japanese sake, and this flavor is something that many fans of the beverage would enjoy. The package design looks just like a sake bottle, which is outstanding - I heard that this was made in collaboration with the Masuizumi sake brewery from Toyama, which has a history dating back to 1893. It's also one of the KitKat varieties that contains alcohol - in this case just 0.4%. When you open the outer package you're greeted with the lightly floral aroma of a Junmai sake. The flavor is mild and similar to a chocolate and sake blend, with a slight sakura-esque zing (but hardly overpowering) of alcohol on the finish. Certainly a popular souvenir."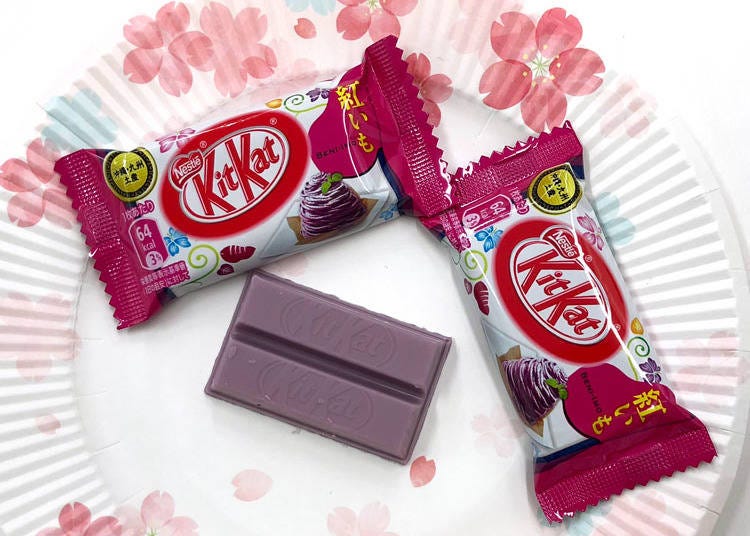 4. Beni-imo
"If you've ever the chance to go to Okinawa, you have to try the famous purple sweet potatoes that are grown there. This delightful KitKat really captures the roasted flavor of these treats. There's a subtle earthen quality to the sweetness, without going over the top."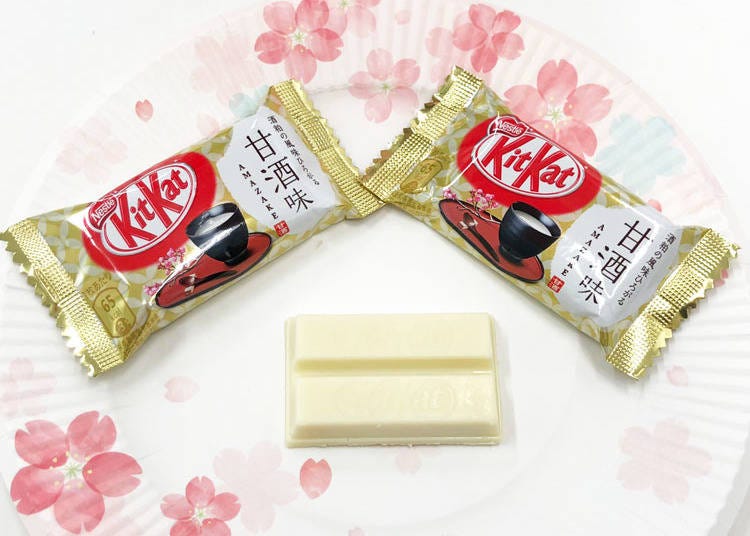 5. Amazake
"Amazake is a Japanese winter drink that's made from fermented rice - and this version holds well to the original. With its soothing, slightly vanilla tones it's almost like a light rice pudding, decadent and satisfying."
Whether you're in Japan for vacation or just a layover, be sure to check out some of the unique and exclusive Kit Kat flavors.

More recently KitKat owners Nestle have upped the ante by opening KitKat Chocolatory stores, where even more flavors and gift ideas await KitKat lovers everywhere. If you're keen on KitKat, check out the links below to learn more about its unique history in Japan!
*This information is from the time of this article's publication.
*Prices and options mentioned are subject to change.
*Unless stated otherwise, all prices include tax.
Limited time offer: 10% discount coupons available now!