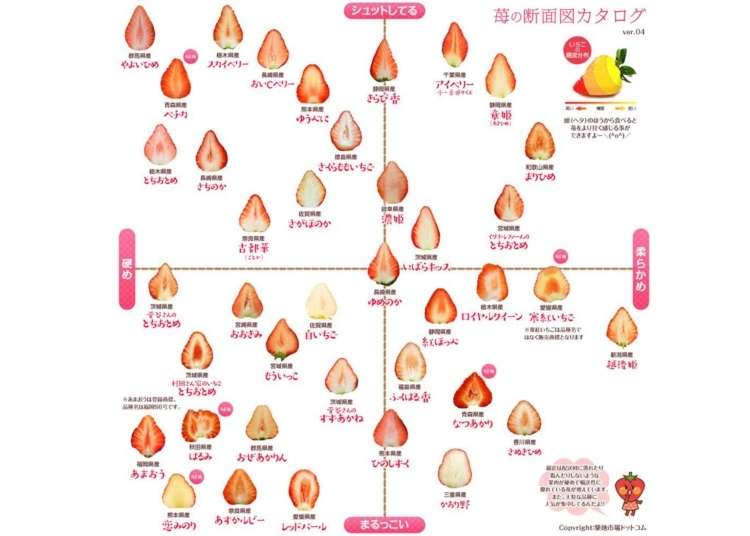 Did you know that January 15 is #StrawberryDay in Japan? In the West, this might not be as well-known, but one of Japan's major exports, particularly in Asia, are: strawberries. Recently, many visitors to Japan come specifically to sample some of the finer types of berries, or even roll up to pick-all-you-can-eat Japanese strawberry farms.

On top of that, according to the Japan External Trade Organization, Japan supposedly has the "highest consumption ratio of raw strawberries in the world!"

So why are Japanese strawberries in such demand? What varieties of Japanese strawberries are there? And where can they be found? Join us as we dive into this sweet topic!
312 Varieties of Japanese Strawberries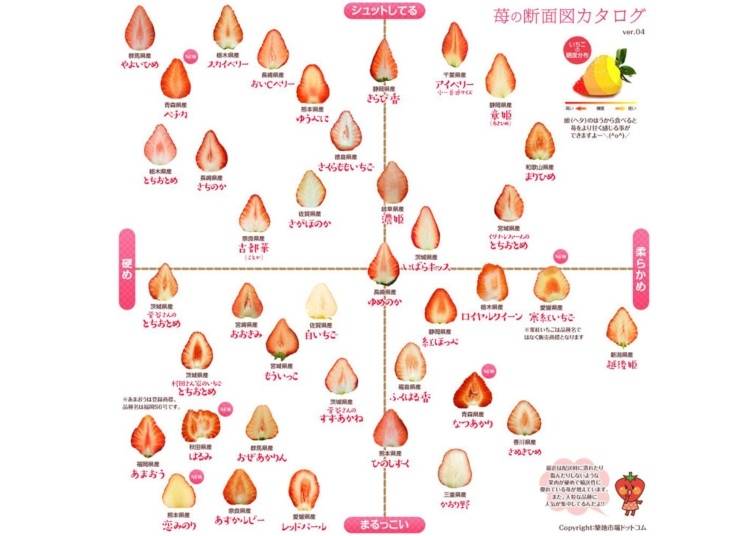 Chart showing Japanese strawberry varieties
According to the official website of the Ministry of Agriculture, Forestry and Fisheries of Japan, there are currently 312 varieties of strawberries in Japan! You can also find nearly 50 kinds of strawberry in the marketplace.

According to Tokyo Central Wholesale Market, the four main varieties of strawberry areとちおとめ (tochiotome), あまおう (amaou), 紅ほっぺ (benihoppe), andさがほのか (sagahonoka). These four represent the largest volumes which are sold in supermarkets.

In a normal supermarket a packet of strawberries costs about 400-500 yen, and in a higher end store 15 strawberries can cost about 4,000 to 5,000 yen.

In addition to these four major varieties, there are other rare varieties which can occasionally be found in supermarkets or other stores. But, which are the best ones to buy and try?

Tsukiji has made a strawberry map of 28 varieties which also shows their appearance, the inner flesh and more. It is really good to refer to when visiting Japan and if you are planning to go strawberry picking.

Below are some of the particularly popular varieties!
1. Japanese Amaou Ichigo - あまおう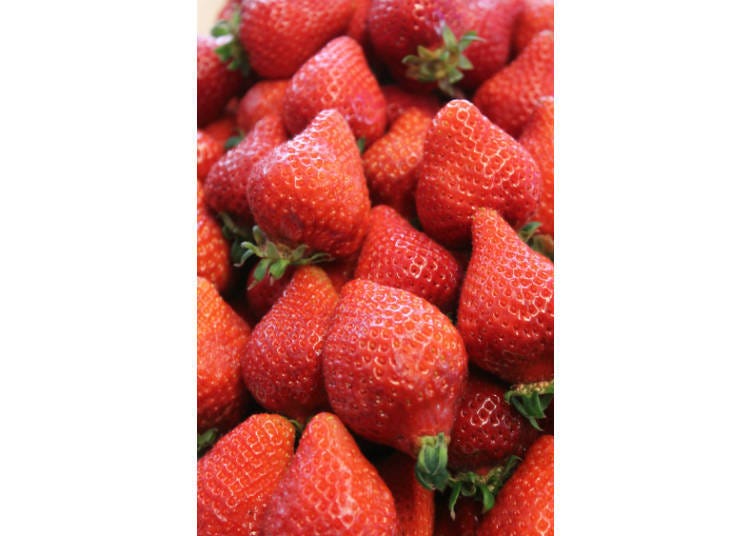 This Japanese strawberry is rich in fruit and has a round appearance. It also has a high sugar content with moderate acidity and a strong strawberry taste. In supermarkets, a packet can cost about 400-600 yen.
・Average sugar content: Above 11%
・Average acidity: 0.5~0.6
・Main place of origin: Fukuoka
2. Japanese Sagahonoka Ichigo - さがほのか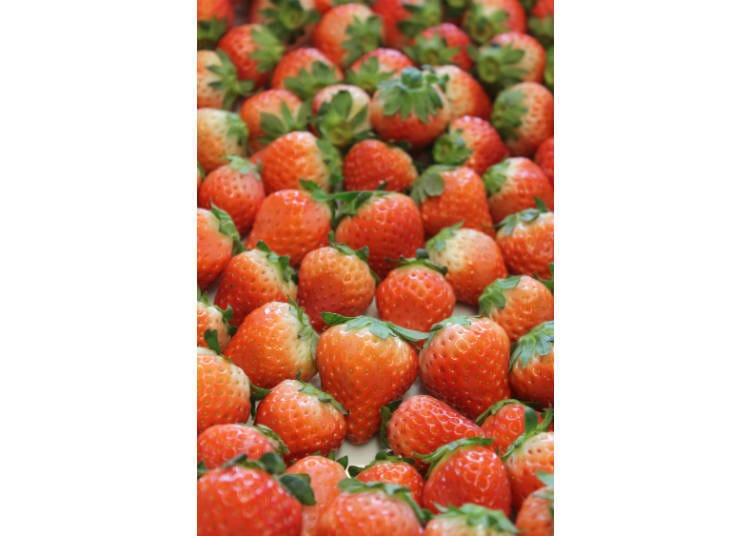 This strawberry has a conical appearance, and the fruit is large and juicy. The flesh of the strawberry is hard and white, and it has low acidity. In supermarkets, it can be bought for around 400 to 600 yen.
・Average sugar content 10~12%
・Main place of origin: Saga
3. Japanese Tochiotome Ichigo - とちおとめ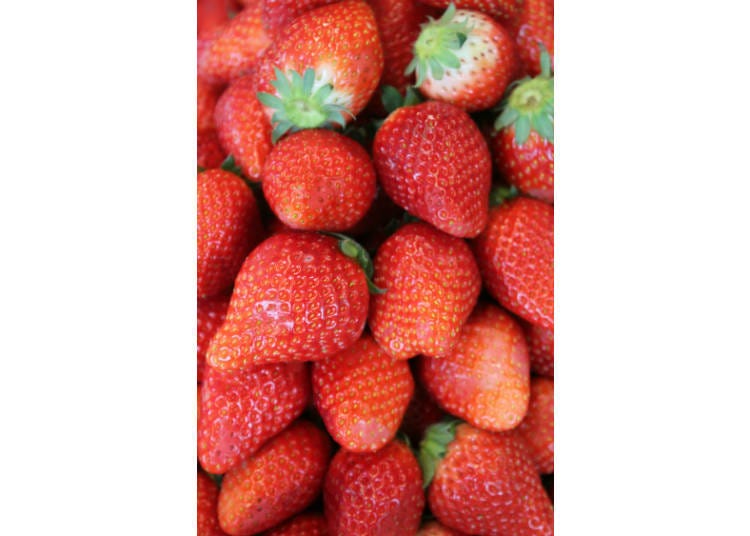 This is a small variety with a high sugar content, and a sweet and sour taste. It was the first variety in Japan, and the price is somewhat cheaper than other varieties, costing 200-300 yen in supermarkets.
・Average sugar content 9~15%
・Average acidity 0.65~0.70
・Main place of origin: Tochigi, Aichi, Ibaraki
4. Japanese Benihoppe Ichigo - 紅ほっぺ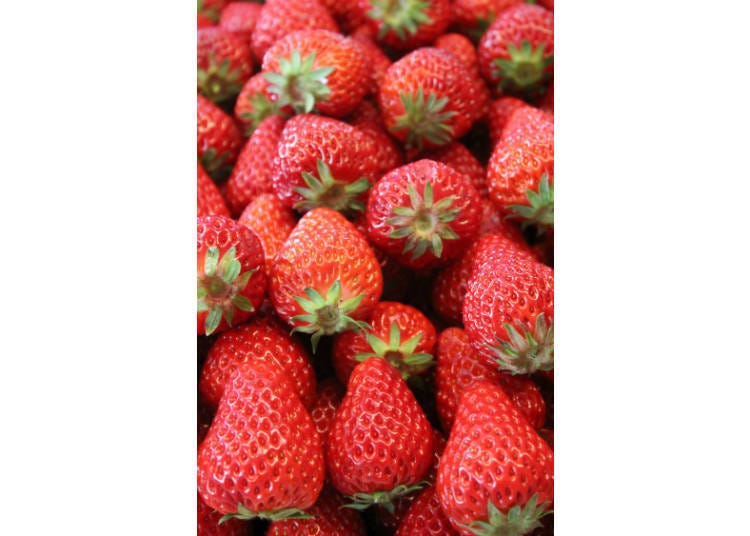 This strawberry is also a large fruit with a conical appearance, and it has a high sugar content with a slightly acidic strawberry flavor. A packet costs about 400 to 600 yen in supermarkets.
・Average sugar content 12~13%
・Main place of origin: Shizuoka
The secret of Japanese strawberries - According to a fruit specialist!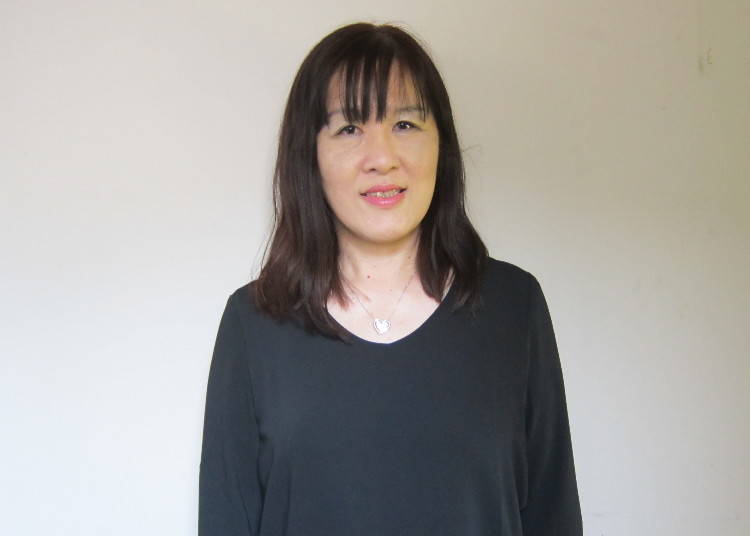 Why are Japanese strawberries so sweet and sweet? How do you pick a delicious strawberry? I spoke with Ms. Kubo, a representative from Shinjuku Takano, a fruit store, to find out more.

Q1) When is the best season to pick Japanese strawberries?
It depends on the variety of strawberry, and although the best time of the year can vary, in general, the peak season of strawberries is from December to May. Takano is continuously launching seasonal varieties of strawberries up until May, and these can be purchased as packets in our stores. At the right time, you are able to eat a wide variety of these delicious fruits.

Q2) Why are Japanese strawberries so delicious?
Since Japan is a large country, stretching from the south upwards to the north, the four seasons are very different, so there is no national uniform cultivation method in Japan. Depending on the local climate, it is possible to cultivate and care for all varieties of this fruit carefully. This includes even select producer varieties that have a special status. Strawberries have also been grown in cold regions so that they can be eaten even in summer.

Q3) How can you tell if a strawberry is fresh or not?
If you choose a strawberry that has an emerald green cap, a firm surface, and uniform color, then you are on the right track.

Q4) Which is the best part of the strawberry?
Since the tail end of the strawberry is the sweetest part, it is the most delicious part to eat.
新宿高野本店

Address

3-26-11 Shinjuku, Shinjuku-ku, Tokyo, 160-0022, Japan

Time: B1F fruit gift floor from 10:00 to 21:30, 5F fruit parlor, fruit bar from 11:00 to 21:00
Holiday: No fixed holiday
Tokyo Strawberries – What kind of strawberries are they selling?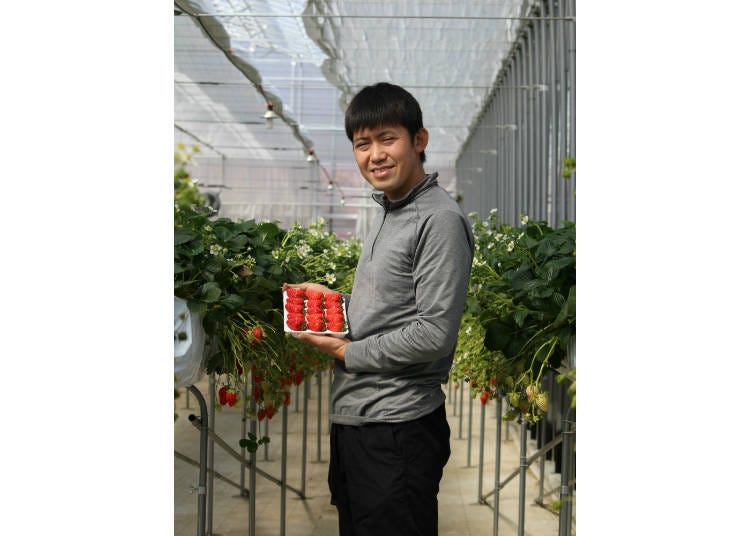 It is hard to imagine that in bustling Tokyo, there are farmhouses where strawberries are being grown. The Kato Farm, which has a history of nearly 200 years dating back to the Edo period, cultivates two types of strawberries, the "Akihime," a soft and sweet fruit, and the "Benihoppe," which has a sweet and sour taste. I spoke with Boji Kato of Kato Berry Farm to learn more.

Q1) What are Tokyo strawberries?
They are Japanese strawberries cultivated in Tokyo. I wanted to offer fresh strawberries to people who live in Tokyo. A bright red and ripe strawberry is full of fruit juice, but it can't be left waiting to be eaten for a long time, so they are not suitable for long-distance transportation.

Q2) What are the main requirements for cultivating them?
It is a slow process; time has to be given for the fruit to become ripe so that the sweetness and concentration of the strawberry can be brought out. It is also essential to keep the temperature low during the hot seasons. We have about 9,000 strawberry seedlings right now, and although the harvest is still in its second season, even for small-scale planting, we take a lot of care for each strawberry using the best cultivation methods.

Q3) Where can our readers buy your strawberries?
You can buy them directly on our farm. However, please pay attention to our announcements on Twitter as availability does vary.
加藤農園

Address

3-7 Miharadai, Nerima-ku, Tokyo, 177-0031, Japan

Opening Hours: 10:00-16:00 or until sold out (up to end of May)
Holidays: No fixed holidays
*This information is from the time of this article's publication.
*Prices and options mentioned are subject to change.
*Unless stated otherwise, all prices include tax.
Search for International flights