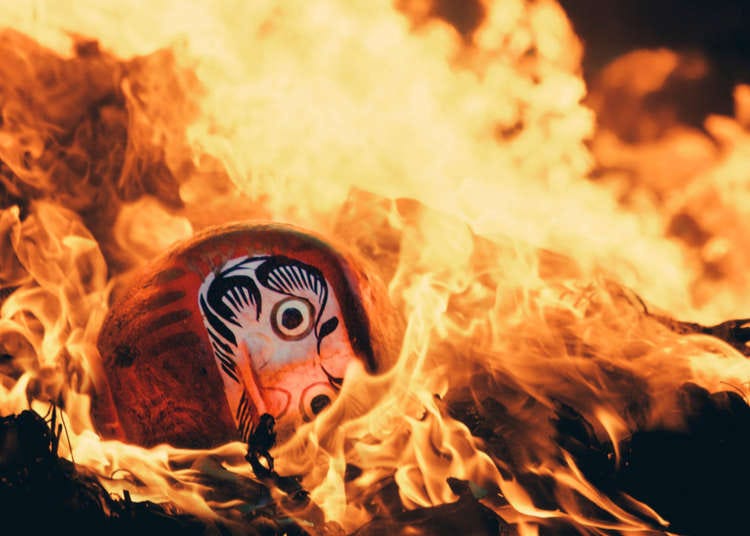 Dondoyaki is one of Japan's hottest traditions–literally! But the flames of this ritual aren't just used to heat up in the winter, they are used as a traditional spiritual purification.‬ The rising smoke is meant to send the Shinto deity Toshigami, who came to earth during New Year's, back home to heaven.‬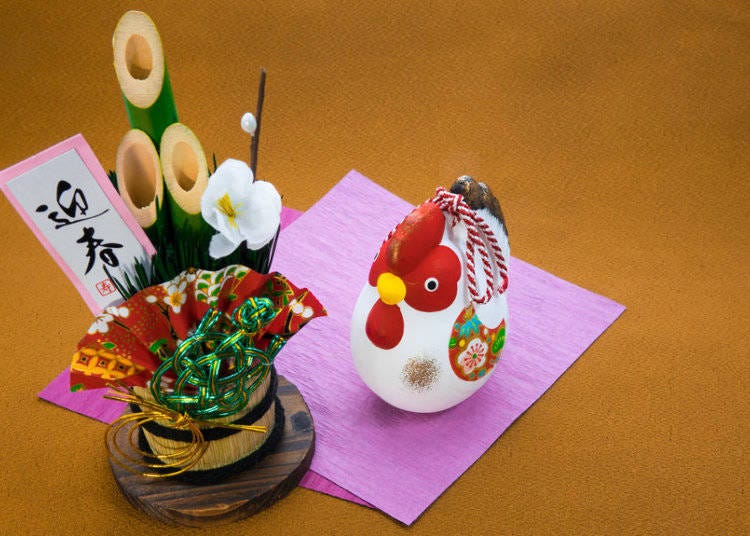 Shogatsu, the Japanese New Year's celebrations do not simply last between 31st of December and the 1st of January. Greeting the Shogatsu kami (deity) known as Toshigami starts in early December, when shrines start to sell various New Year's decorations. Throughout the month, people clean their homes to prepare for a new start and give the kami a clean place to dwell in. After New Year's Eve, Japanese people all over the country set out for hatsumode, the first shrine visit of the year, to pray for good fortune in the months ahead.‬‬‬ ‬‬‬

‪Even after that, those celebrations are not simply over. In the custom of Shinto, a kami is not only welcomed, it is also sent away. This is done in the course of koshogatsu, or "Little New Year," celebrated on the 15th January, and it is done with a whole lot of fire!‬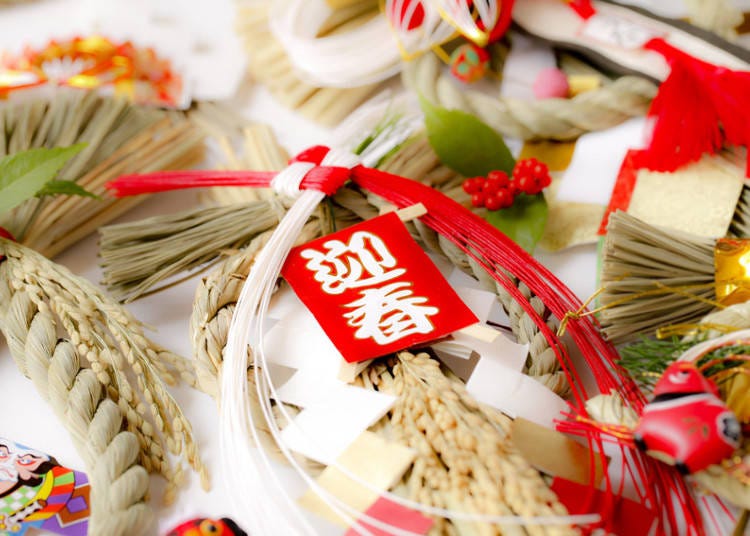 Before New Year's Eve, Japanese households decorate their homes with various New Year's specific items, such as kadomatsu, shimekazari and kagamimochi. While Christmas ornaments are kept to be used year after year, and the trees are simply discarded, the Japanese have their own customs when it comes to handling New Year's decorations.‬‬‬‬‬‬‬‬
‪In Japan it is regarded as terribly disrespectful to throw these sort of New Year's decorations in the garbage. The same goes for omamori, lucky charms purchased at temples or shrines: many people buy new charms during their first shrine visit - but what to do with the old ones?
‪Dondoyaki - Purifying Flames‬‬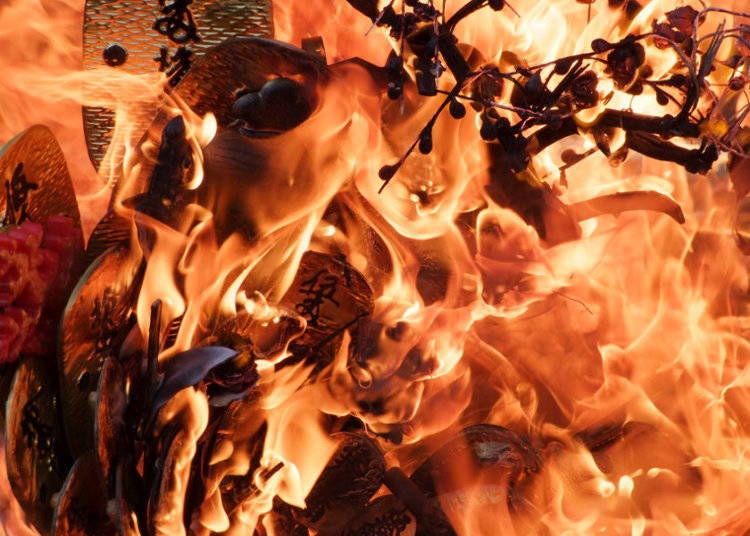 What is dondoyaki? On rice fields or vacant land belonging to a shrine or temple, twigs and branches are piled up along with the items that are to be burned, from kadomatsu and shimekazari to omamori, and then lighted by the locals.
As in many other cultures, bonfires often symbolize some sort of cleansing and purification. This is especially true for dondoyaki, which is not only used to drive off the Toshigami but also to literally burn one's New Year's decorations and old charms, such as omamori and daruma dolls. As mentioned before, these types of charms should not be simply disposed of in the general garbage, as this is believed to bring incredibly bad luck upon those who throw away such spiritual items.‬‬‬‬‬
‪When the flames burn high, one can be sure that the items are being disposed in the correct spiritual way, not having to fear bad fortune - at least not from the New Year's decoration.
‪Saying Goodbye with Toasted Rice Cakes‬‬‬‬‬‬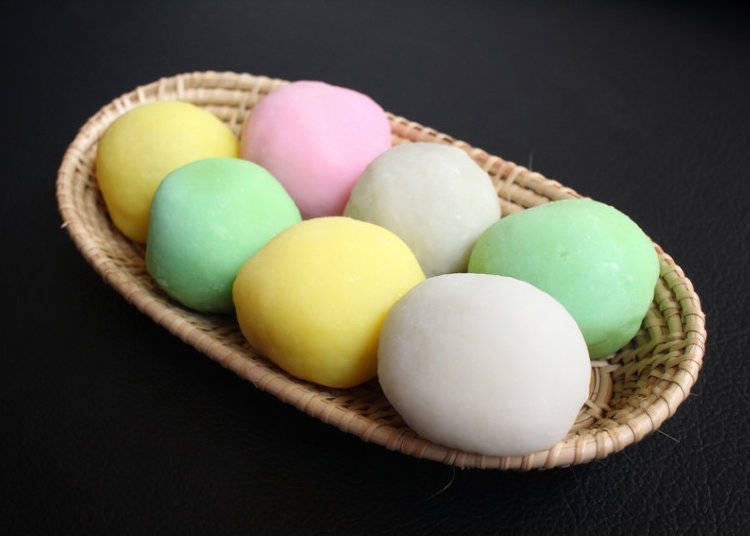 When everything is burnt to ashes and the individual items are past recognition, colorful mochi (sweet rice cakes), are put on long bamboo sticks and roasted above the purifying flames, and then eaten. It is believed that eating dondoyaki's mochi will help you to stay healthy for the duration of the year. As such, the dondoyaki isn't just an event to solemnly say goodbye to the New Year's kami and to clear the house of old charms and decorations; it is also a very joyful and social event where entire communities get together to celebrate the end of New Year's.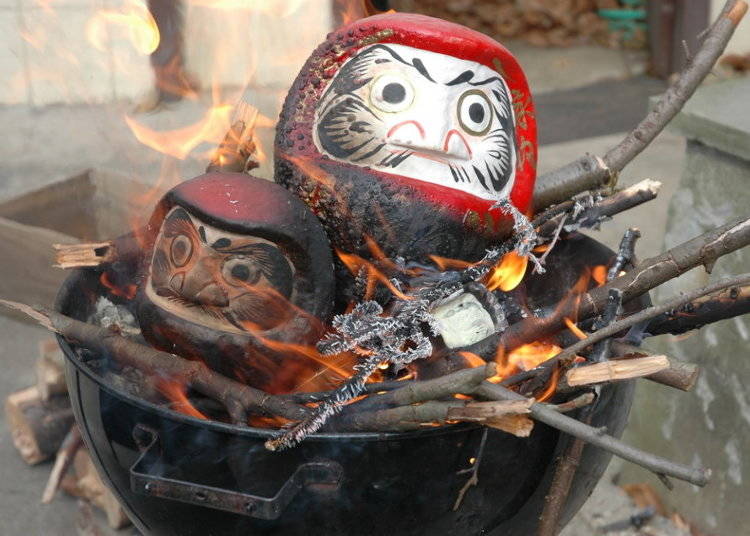 ‪The whole practice symbolises the breaking up with the past, as well as the welcoming of whatever may lie ahead. Many people use the opportunity, while nibbling on a hot, grilled mochi, to mentally prepare for the challenges and events up ahead - dondoyaki marks the arrival of the New Year, not just by date, but in people's spirits as well.‬‬‬‬‬‬
Main image credit: jweller / Shutterstock.com
*This information is from the time of this article's publication.
*Prices and options mentioned are subject to change.
*Unless stated otherwise, all prices include tax.