Shinjuku is one of Japan's most popular downtown areas and home to Tokyo's Metropolitan Government. It is a city with lots to offer, from an entertainment district to shops and offices. It is one of the three major sub-centers that include Shibuya and Ikebukuro, and it is very popular with tourists. In this article, you will read interviews with tourists who have visited this area to hear their experiences with the area.

See what they have to say! (Each comment is an individual opinion of the respondent)
The Shinjuku Station area was quite complex, with lots of people hurrying off to their destinations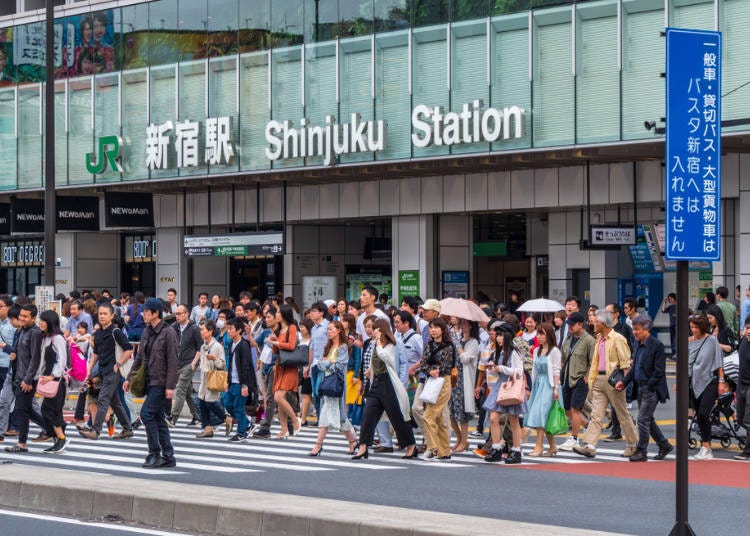 4kclips / Shutterstock.com
"There are so many exits at Shinjuku and I get confused every time I go. The names are all so similar too – there are the Central East Exit and East Exit, and other similarly confusing names." (Australian man)

"I was surprised at how fast everyone was walking. They even continued to walk on the moving walkway!" (Italian woman)

"Shinjuku Station has many routes, and it's tough to find the exit. It was always a surprise when I saw people moving confidently to their destinations. In this area, there are not only downtown areas and department stores, but also offices. The station is in the middle of all of the buildings, making for a busy place filled with tourists, shoppers, and businessmen." (American man)

Shinjuku Station is one of Japan's most popular terminal stations. Many train lines come through here, including the JR Yamanote Line, JR Saikyo Line, Odakyu Odawara Line, Keio Line, and Toei Oedo Line. The average number of passengers per day is 775,386, which was the largest number for JR East in 2019.

There are nearly 200 exits. It is recognized as the busiest station in the world and has earned the nickname of The Dungeon. So, as the Australian man quoted above noted, it's no wonder it's so hard to get to your destination and you're confused.

Even Japanese people have difficulty finding the correct exit because of the similar names, such as the Central East Exit and the East Exit. Even if you use a map, the station is quite complicated, and you may still get lost and confused.

Shinjuku Station is used by a variety of people, from students to office workers. It is a popular station for business workers, who are often found hurrying around the station.
Shinjuku has crazy numbers of stores and restaurants!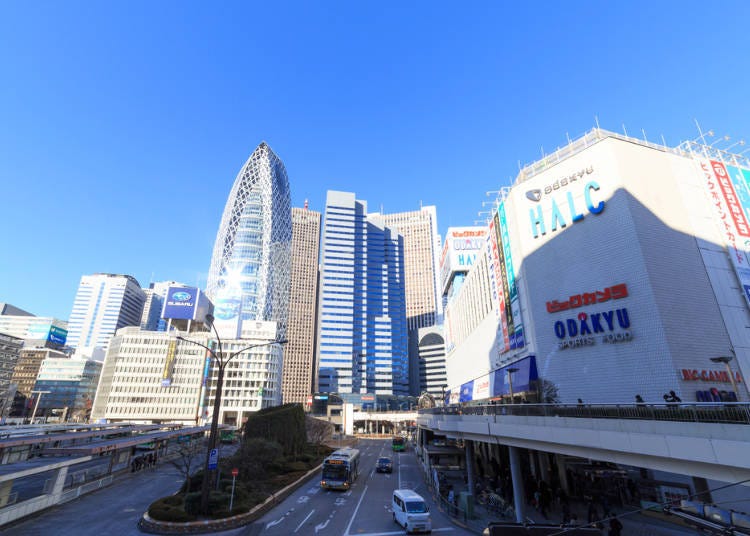 Osugi / Shutterstock.com
"There are many restaurants in the Shinjuku Station building - you can eat delicious food without ever leaving the station. Most of the shopping can be done right at the station. There are shops for everyone, making it a very convenient destination." (Italian woman)

"There are a lot of home electronics retailers and used camera stores, which I was excited about. Japanese cameras are good quality, so even used ones are a great purchase. One thing I wanted to purchase was an electric razor, and I was pleasantly surprised by the wide variety of options." (American man)

From the American man quoted above:
At the west exit of Shinjuku, there is a spot called Electric Town, where many large electronics stores are concentrated. They sell items that cannot be found anywhere else. Not only do you have the latest electrical appliances here, but the prices are often reasonable, so you probably haven't had the experience of buying something unplanned.

Many electronics stores in Shinjuku are accustomed to dealing with tourists and have floor information boards and signboards written in English, Chinese, Korean, etc. They also offer free Wi-Fi and a service that delivers purchased products to the airport for when you leave Japan. With all of these offerings, you can shop to your heart's content and not worry about carrying all the bags.

Shinjuku Golden Gai is a trendy destination. Located in 1-chome, Kabukicho, Shinjuku-ku, it is a restaurant district with a wide variety of wooden stores built after the war. It retains the Japanese atmosphere of the past, and the unique vibe will make visitors feel nostalgic.
You can find nature in the big city!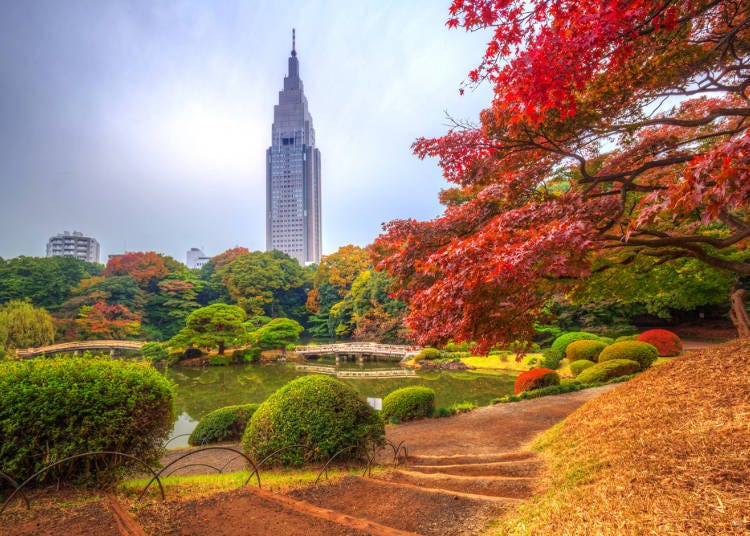 "When I first visited Shinjuku Gyoen, I was shocked that there is so much nature near the station in the big city. Cherry blossom season is especially wonderful." (Australian man)

Speaking of Shinjuku, many people, both in Japan and overseas, have the image of a concrete jungle filled with skyscrapers. Shinjuku Gyoen is located in Shinjuku and has vast greenery.

Gyoennai is a garden that combines a European-style landscape garden, an orthopedic garden, and a Japanese garden in the space of 58.3 hectares. With more than 10,000 trees, it is one of Japan's leading cherry blossom viewing spots and is very popular during the cherry blossom season. Like the Australian man quoted above, it is popular for tourists, and some even visited Japan just to see cherry blossoms at Shinjuku Gyoen National Garden.
The night view from Shinjuku is incredible!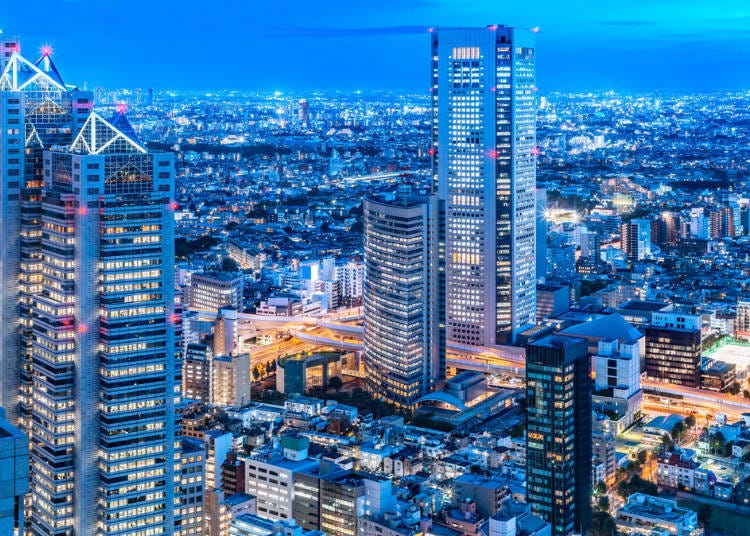 "Shinjuku is very bright even at night. The building lights are colorful and beautiful. I used to see the night view of Shinjuku from the observation room of the Tokyo Metropolitan Government Building." (Australian man)

"What surprised me when I went to Shinjuku was the advertisement for the large-scale vision installed in the building. I was surprised to see the near future as I saw on TV. Each building itself has its own lights. It was powerful." (Italian woman)

There are a lot of skyscrapers in Shinjuku. Many of the shops they contain are open late, so you can enjoy a panoramic night view. The best spot for a spectacular view is the observatory of the Tokyo Metropolitan Government Building. There are two observatories in the north and south, each of which allows you to see a different perspective. Shinjuku Nomura Building Observation Lobby is also a great spot to see the nighttime landscape. It is very popular, and overlooks the office district.
Shinjuku is constantly evolving
There are so many fun discoveries waiting for tourists. Shinjuku is a city where you can enjoy cutting-edge entertainment, and it is ever-changing. You won't want to miss it!
Written by: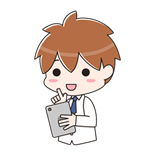 * The information in this article is current as of October 2020.
*This information is from the time of this article's publication.
*Prices and options mentioned are subject to change.
*Unless stated otherwise, all prices include tax.