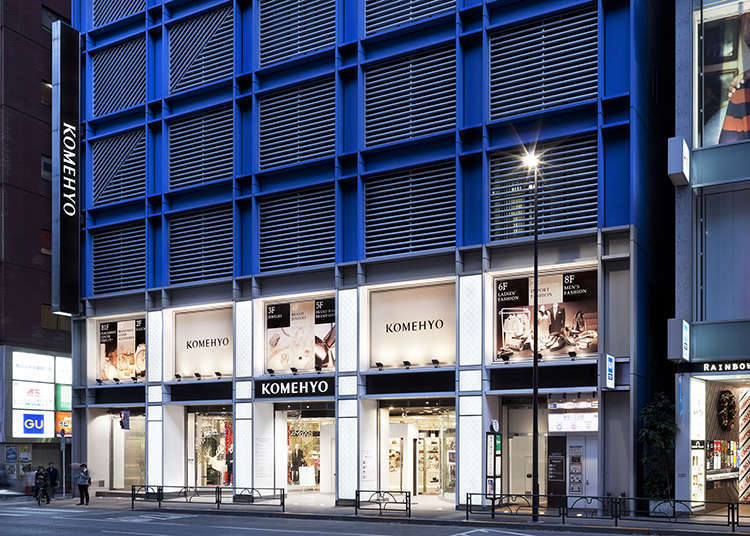 When you're looking for second-hand shops in Japan, there is a little-known phenomenon that the average visitor won't know about: Japanese tend to take meticulous care of things they buy! When they sell something to a second-hand store, it is often in superb condition.

Conveniently, there is a substantial selection of quality second-hand stores in Tokyo. As a result, it is possible to go shopping for whatever you want and buy it at a reasonable price. So when you are looking for deals on genuine branded bags in Japan, this is your spot!

There are different kinds of second-hand stores, but today I will introduce one of my favorite small chains: Komehyo Shinjuku.

"Bringing items that are no longer used to someone who needs them" is Komehyo's motto and a great reminder not to waste things. After seeing their selection, we'll see this is straight on!
Second hand shops in Tokyo: Where to find Komehyo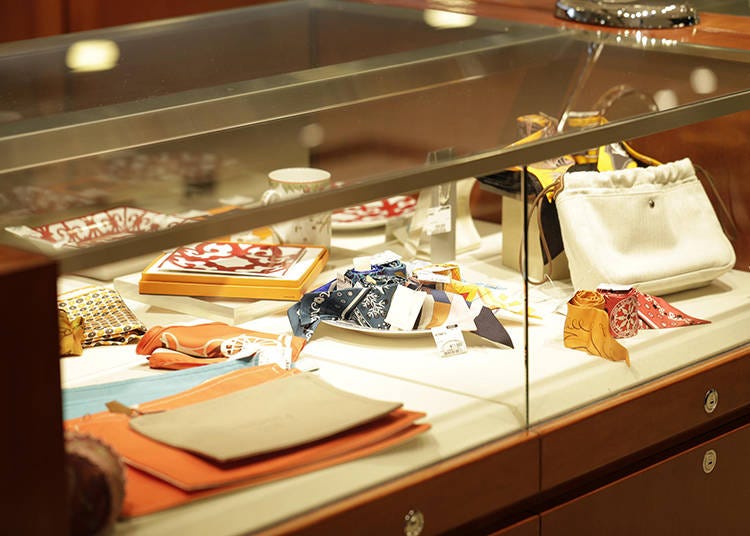 You can find Komehyo in Tokyo's Shinjuku, Ginza, and Aoyama, but they also have about 30 second-hand stores across central Japan, including Osaka and Nagoya.

One thing to keep in mind when entering this store is that you may initially feel a bit confused. In other countries, second-hand shops tend to look somewhat tired, to say the least. Entering Komehyo Shinjuku, however, is just like entering a regular shop.

The first time I went inside the Shinjuku branch, I didn't realize it was a second-hand store - I thought I had just entered a department store. From the outside, it looks like a very modern building, and upon entering, everything on the first floor was very tastefully displayed. All of the products looked like they had just been made. As you go from floor to floor, there is nothing to give away that what you are seeing isn't brand-new.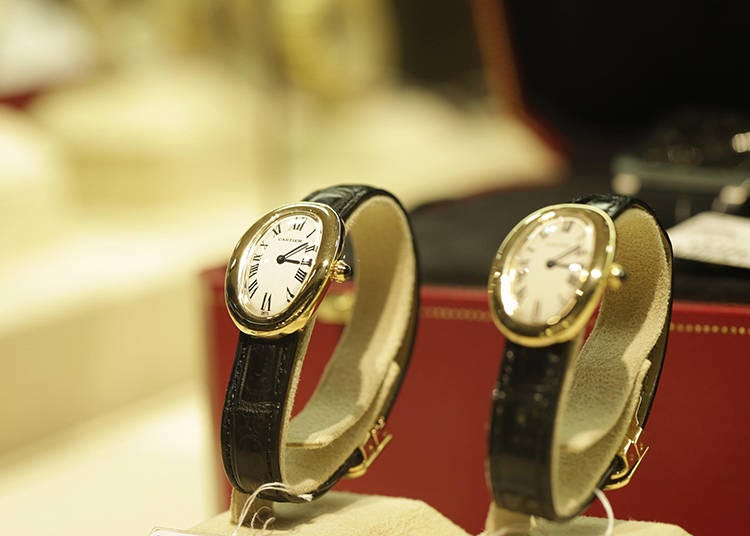 While in some locations, you might get the impression that this is a high-end shop with only expensive items. But if you go to the Komehyo in Shinjuku, you will find a giant building with floor after floor full of a range of goods such as clothing, bags, jewelry, and cosmetics.

Komehyo in Shinjuku is a no-brainer for shopaholics visiting Tokyo. You are absolutely spoilt for choice across 8 big floors as you can browse everything from bags on the first floor to jewelry on the third and fourth floors. Considering that there are typically about 2,000 watches on the second floor alone, you should probably schedule a whole day to explore everything that they sell!

While the clothing selection is for female shoppers, men don't need to worry. Head over to the "Shinjuku Store ANNEX," a 5-minute walk away from the main Komehyo. Browse numerous items of various brands and find your new favorite piece!
Komehyo Tokyo: Quality second-hand designer bags in Tokyo and more - with superb service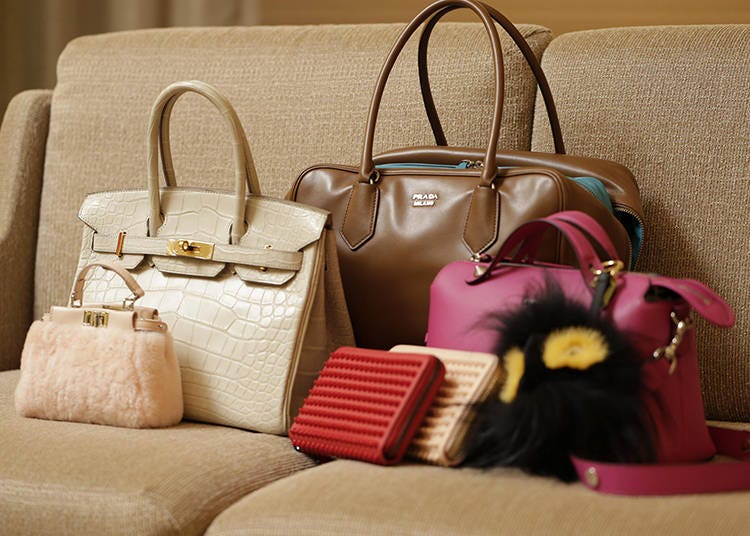 Their customer service is exceptional, and many of the products appear as if they are brand new. However, the most critical aspect is that you can be reassured that there are no replicas or fake goods. Komehyo ensures that what they sell is the real thing! They employ expert buyers to guarantee this.

When I was buying jewelry, for example, I found the staff to be extremely knowledgeable about each product; the item I purchased came with its original packaging and box, as well as a certificate of authenticity.
Saving more with Komehyo: Tax-free service and more!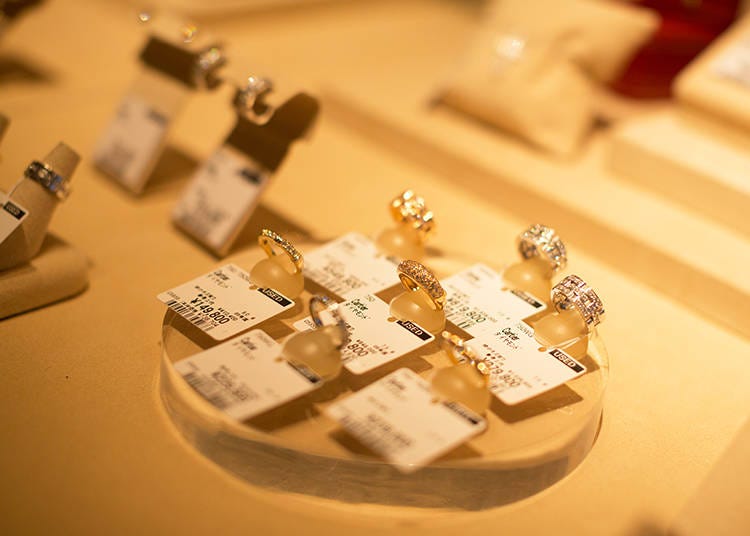 Now, if those low prices for your Japanese second-hand brand shopping still don't convince you, don't worry. Komehyo also offers a tax-free service. If you bring your passport, have a tourist visa, and spend at least 5,000 yen in the store, you can also get your goods free of tax. As consumer tax currently stands at 8%, this is a significant saving on top of the discounted price that Komehyo is selling its products at. Just keep in mind that some products may be exempt from the tax-free service.

Extra tip for real bargain hunters: I would strongly recommend visiting "Nagoya Honten Yen=g," a 3-minute walk away from the main store in Nagoya. Here, all clothes are sold by weight – that is undoubtedly an opportunity to find branded bags in Japan and other items at a super low price.

Komehyo is the perfect place to go to and shop at low prices, with stores in several locations and a tax-free service, too! You will end up flying home with some very full suitcases!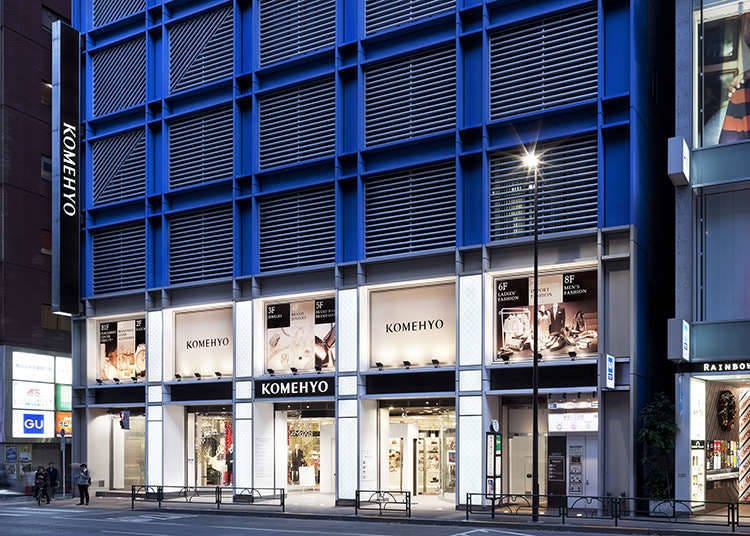 Komehyo 新宿店

Address

3-5-6, Shinjuku, Shinjuku-ku, Tokyo 160-0022

Phone Number

03-5363-9188

Opening Hours: 11:00a.m. - 9:00p.m.
Book an unforgettable shopping experience in Japan!
Make your trip extra memorable by booking one of these recommended tours on our partner site, Voyagin!
*This information is from the time of this article's publication.
*Prices and options mentioned are subject to change.
*Unless stated otherwise, all prices include tax.