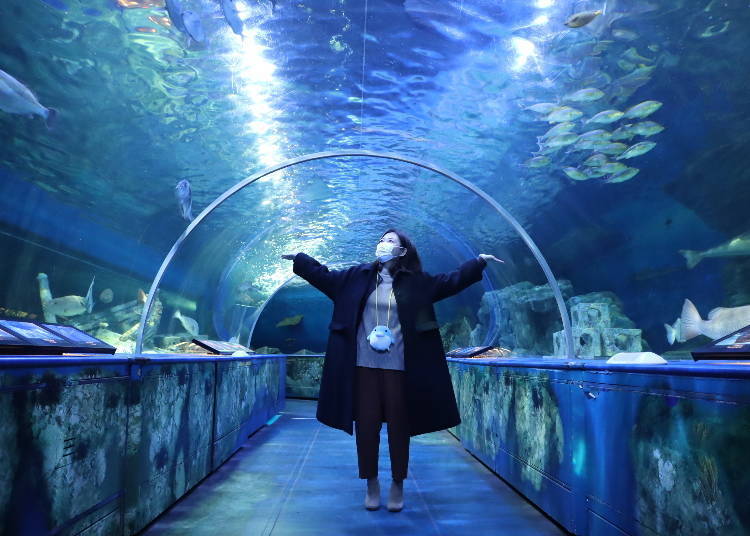 On the grounds of the Shinagawa Ward Residents' Park in Tokyo lies the welcoming Shinagawa Aquarium. It's particularly popular with families, as you can enjoy intimate dolphin and sea lion performances, feed seals and otters, and interact with the friendly fish.

It's close to Haneda Airport, making it easy to access from overseas or from other parts of Japan. Let's see what Shinagawa Aquarium has to offer!
What can you do at Shinagawa Aquarium?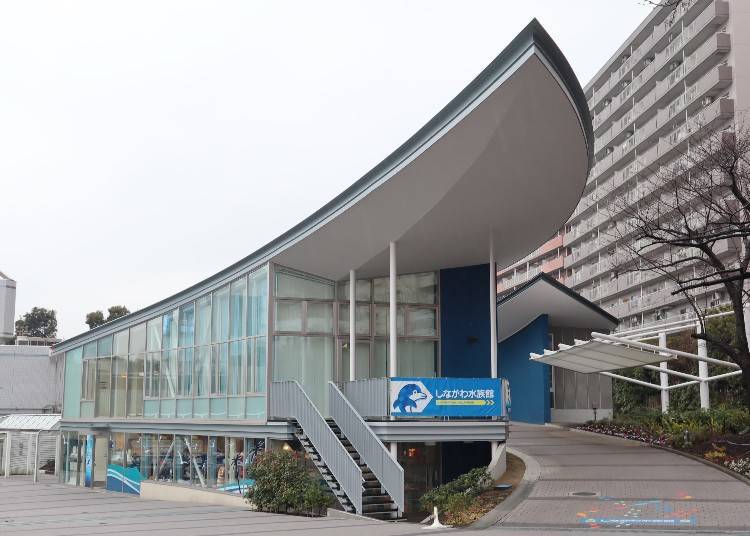 Shinagawa Aquarium can be found on the grounds of the Shinagawa Ward Residents' Park in Shinagawa, Tokyo. It is about an 8-minute walk from Omorikaigan Station, on the Keikyu Main Line. Despite its relatively compact size, there are so many things to see!

From the turtles and rays that are popular with kids, to the dolphin performances and the variety of rare species, there's something for everyone in their enclosures housing 450 different species.

The basement floor is the seabed floor, and the first floor is the sea level floor. Since its opening in 1991, the aquarium has listened to the voices of local residents to implement new designs and ideas, making it a beloved community-based aquarium.

(*Shinagawa Aquarium is a member of JAZA (Japan Association of Zoos and Aquariums))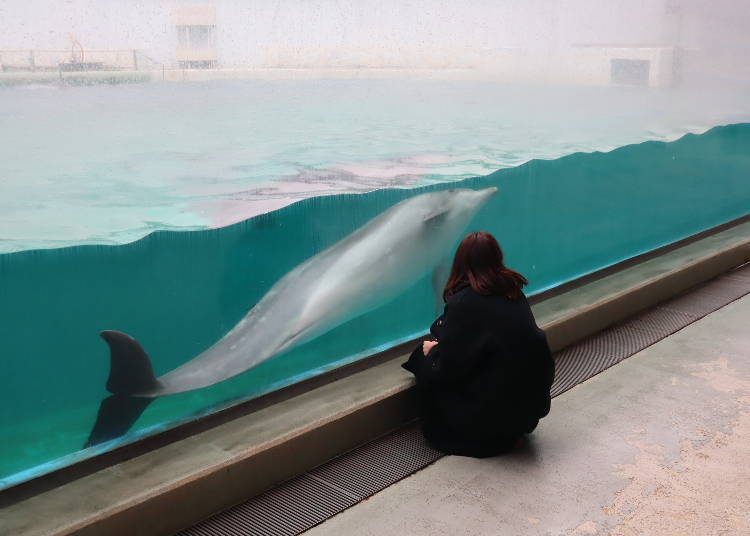 One of the best things about the Shinagawa Aquarium is the fact that you can get up close with the animals and even touch some of them.

You can do so much more than simply look at the animals, such as feeding them or listening to talks by the keepers. Because of that, it's a popular place for local school trips and extracurricular activities.

(*Some of the activities have been restricted or changed due to the spread of COVID-19.)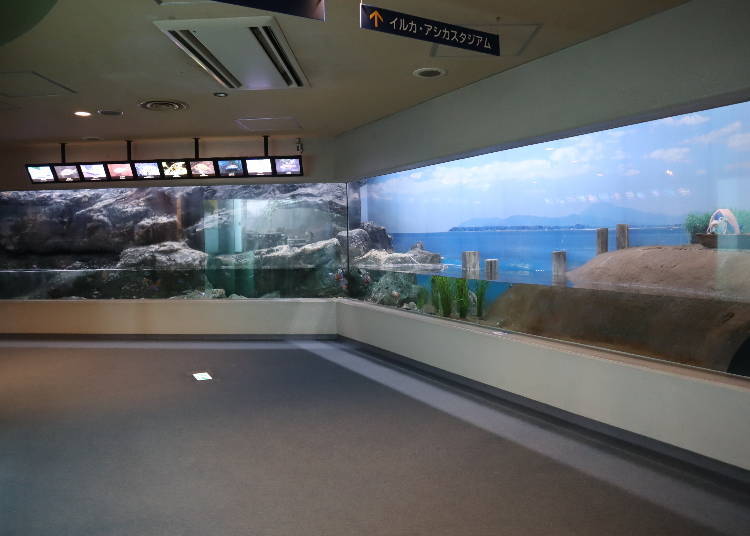 Another great thing about the aquarium is how easy it is for small children to visit and view the attractions. Shinagawa Aquarium's glass panels are positioned purposefully to allow even the smallest of children to see inside.

Even if you take your time, the full aquarium can be seen in the space of about an hour and a half, so children can have fun too without the worry of them getting bored or tired, phew!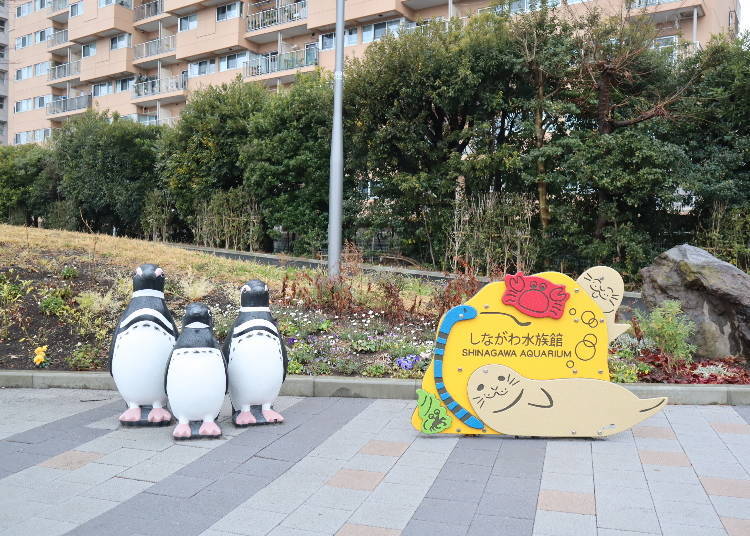 But if you need to leave and come back, you can come and go as you please on the same day as long as you show your ticket stub. That means you can leave the aquarium for a relaxing walk or a picnic, then come back in time for one of the performances, making for a fun day out.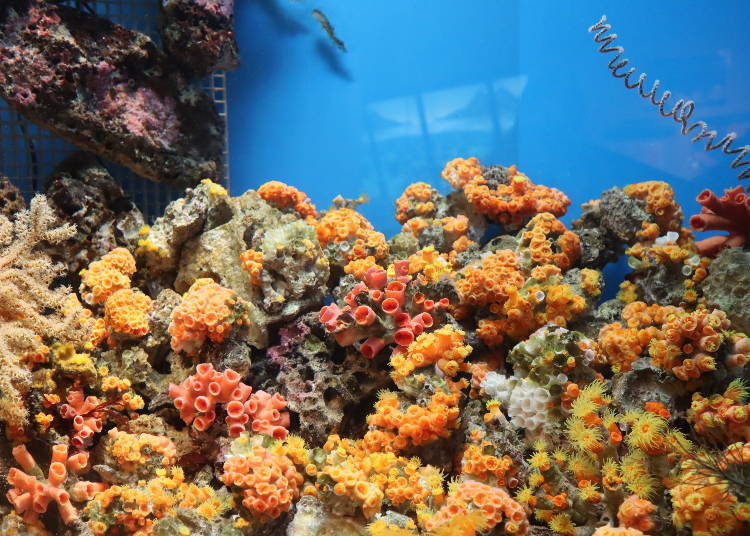 Given that it's so close to Haneda Airport and you can see the entire thing in an hour and a half, it makes for a great visit on the same day as your flight to fill time with a light-hearted activity.

There are plenty of positive reviews from overseas visitors:
"The dolphins and seals were so cute. Perfect for kids!"
"A compact but space-efficient aquarium. The kids loved the performances and displays."
"The dome-shaped tunnel tank was amazing!"
"As well as the aquarium itself, the nearby park is very pretty and perfect for a nice walk."

From the reviews, it seems that children and adults alike are pleased with the aquarium, and despite its compact size, the variety of animals and performances make for a fun trip.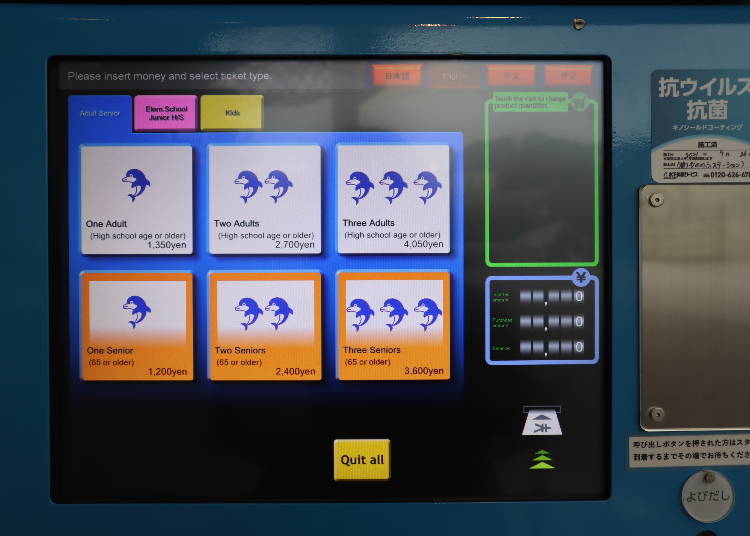 Although the main language throughout the aquarium is, of course, Japanese, the ticket machines are available in English, Chinese, and Korean, too.
Must-See Spots and Experiences: #1: Experience the underwater world around Tokyo Bay
Let's take a look at some of the can't-miss spots of Shinagawa Aquarium.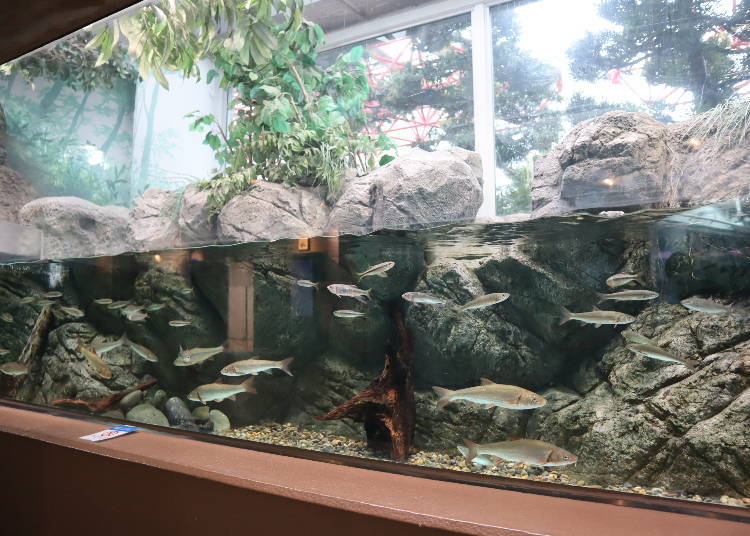 As soon as you enter the aquarium, you'll find yourself in a zone that recreates the water flowing from the mountains, to the rivers, to Tokyo Bay. These days the word "Edomae" is often used in Japanese to mean a "Tokyo-style" dish, particularly for "Edomae sushi."

In the past, Tokyo Bay was called "Edo-jo no mae" (in front of Edo Castle) and was a very popular fishing area. Because of this, there are a lot of recognizable fish in the Sea of Tokyo that you might commonly find in Japanese supermarkets.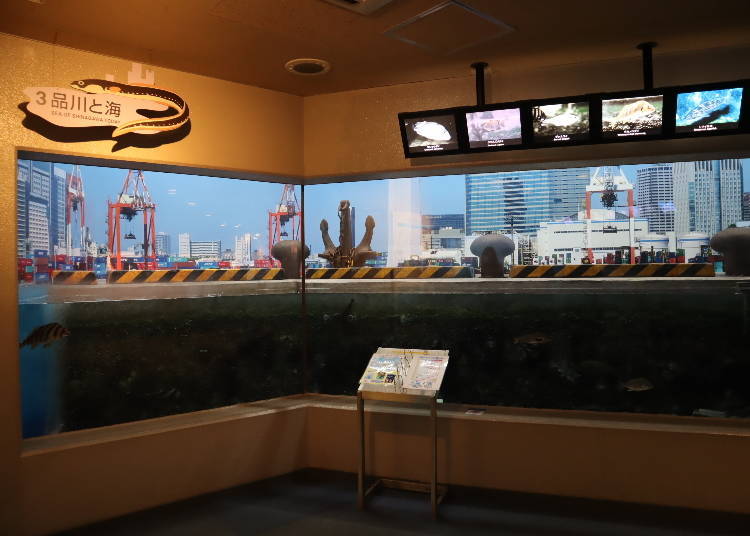 Even though the sea of Tokyo and Shinagawa is right nearby, it's not a place where you can usually go diving. So, it's quite an interesting experience to be able to peek into what's really going on in the aquarium instead.
Must-See Spots and Experiences #2: "Esayari Taiken" - Feed the animals!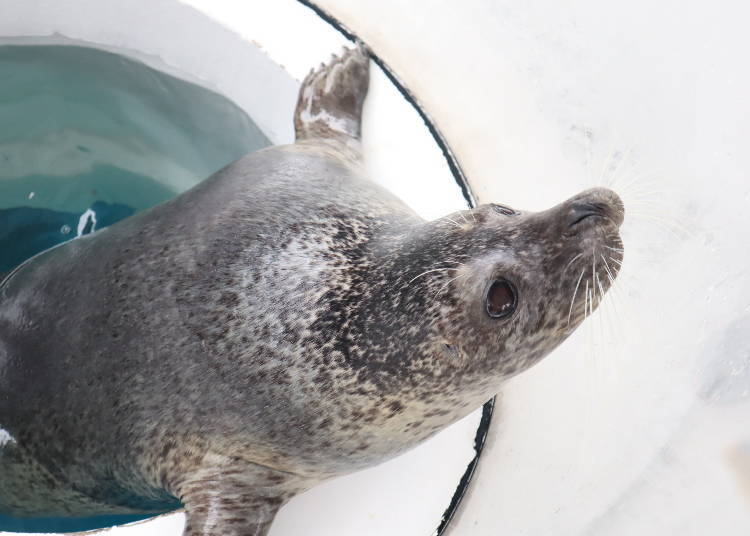 The wonderful thing about Shinagawa Aquarium is that you can get up close and personal with the animals. At the "Esayari Taiken" (separate fee: 500 yen per person; 4 years old and above), you can experience the joy of feeding fish, seals, and otters. What animal you can feed depends on the time of day.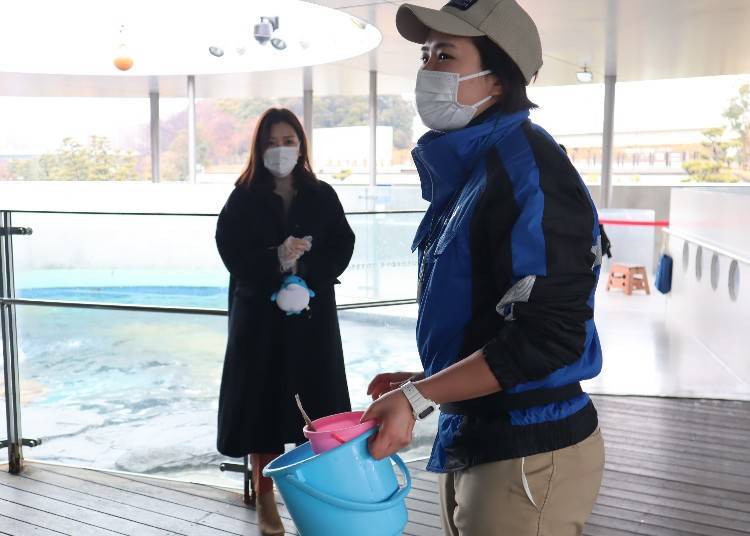 Since participation numbers are limited, please make sure to check with reception before joining. To participate, you will meet with the staff at the designated time and location to get a briefing before the experience.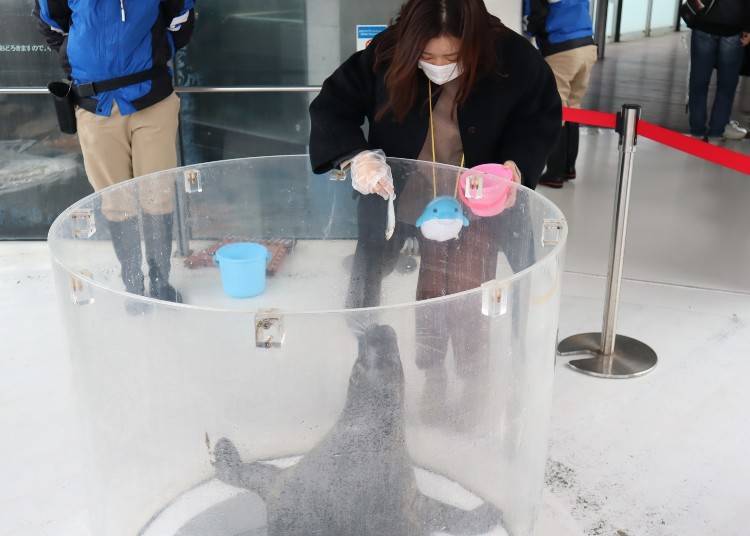 This time, we got to feed the seals! It's just adorable how they come towards you with their puppy dog eyes, as if to say, "Is that for me?" But as soon as he got his food, he disappeared back into the water in the blink of an eye!
Must-See Spots and Experiences #3: "Underwater Turtle Walk"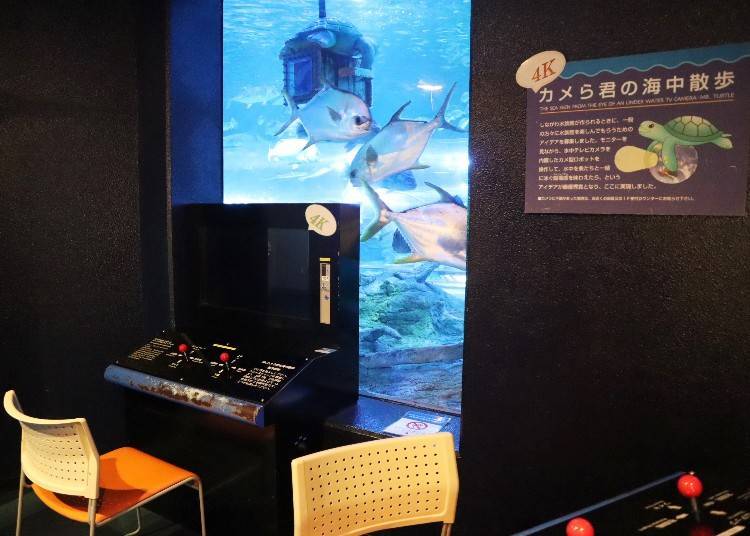 At the "Underwater Turtle Walk," you'll feel as though you've gone diving with sea turtles! There is a video camera disguised as a turtle within the tank that can capture 4K video, and you can operate it from outside the tank. (Separate fee: 100 yen / 3 minutes)
Move the camera around by steering the joystick for yourself. You'll be amazed at the immersive experience of watching the fish pass by in front of you as if you were one of the fish too!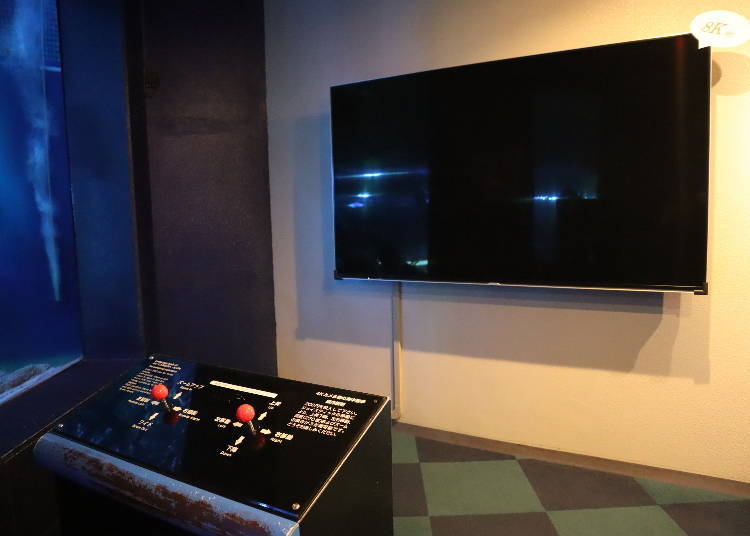 Or go for the 8K experience! The blue waters and crystal-clear image from the camera make for an impressive experience on the large screen. (200 yen / 3 minutes)
Must-See Spots and Experiences #4: Keeper talks "Shina-Sui Ikimono Talk"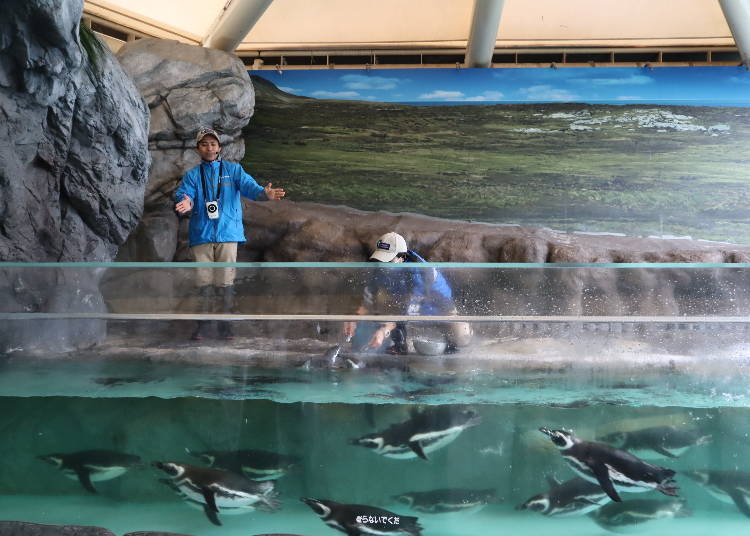 You'll appreciate and understand the beauty of the animals even more by taking part in one of their informative keeper talks. Four times a day, every hour, the keepers explain the characteristics of different animals (clownfish, penguins, electric eels, coral reef fish, archerfish, and more).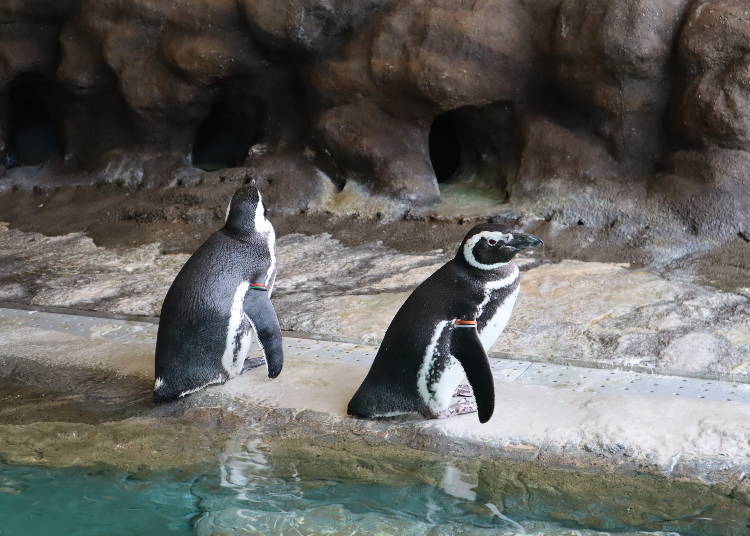 It's fascinating to learn more about the characteristics of each animal, their lifestyles, and their ecosystems. That's information you can't get just by looking around the tanks! The talks make for an informative experience for guests of all ages.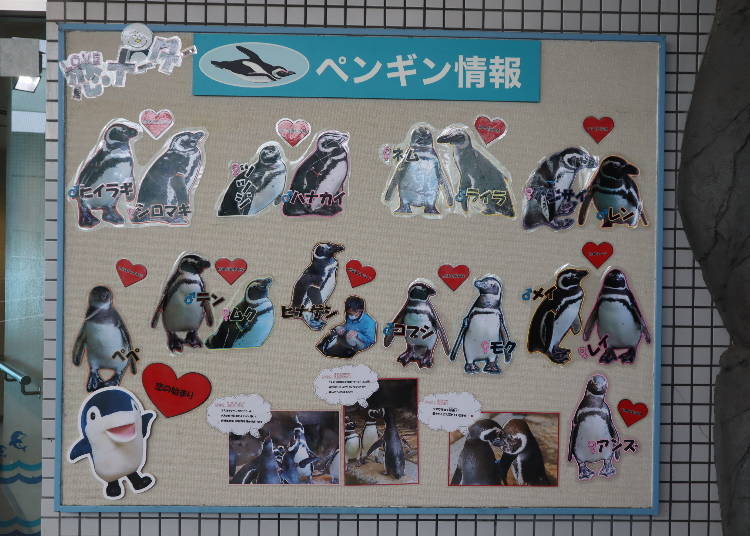 And with these kinds of handmade guides and explanations around the aquarium, you can really feel just how much care and attention the staff put into their work!
Must-See Spots and Experiences #5: A first for Japan! The seal tunnel tank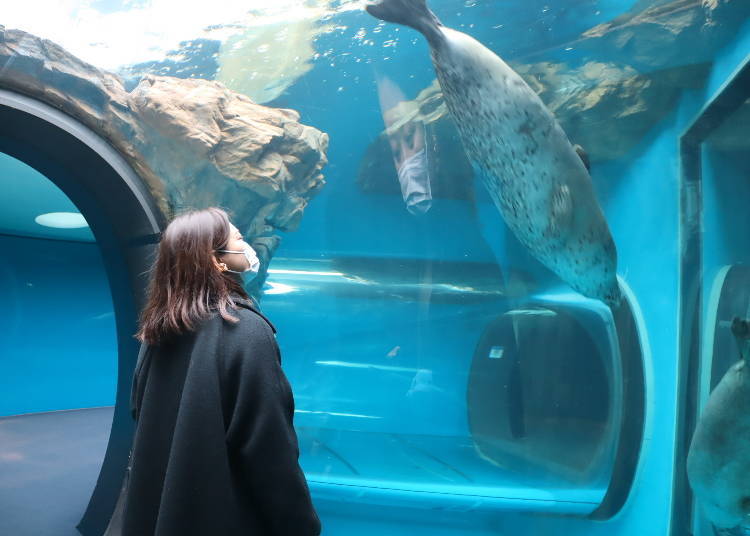 This tunnel-shaped tank at the seal museum is a spot where you can get up close to the seals.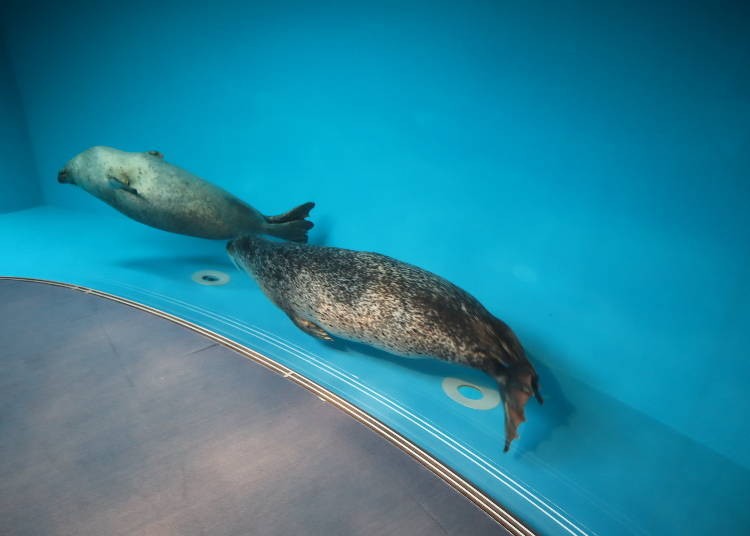 The seals swimming around, carefree, is so relaxing to watch. Although you're separated by the glass, when they whoosh up towards you, it feels like you're in there with them!
Dolphins and sea lions at the same time?! Shinagawa Aquarium's unique performance!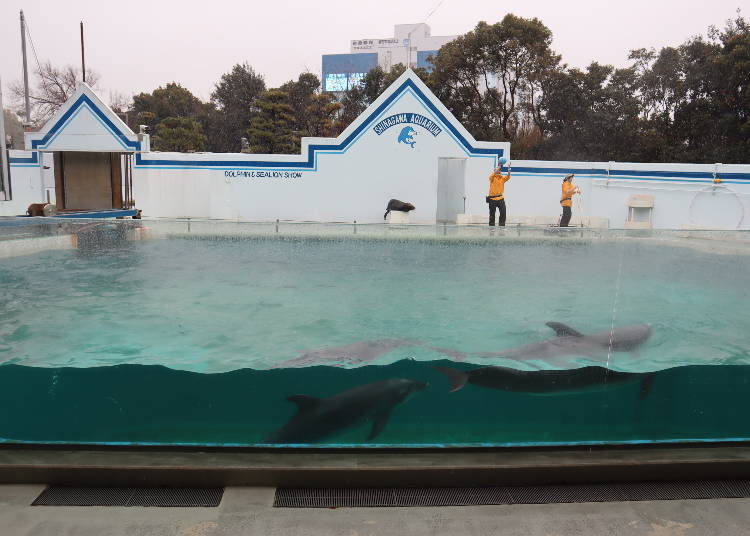 The resident dolphins and sea lions perform 3-4 times a day at the Dolphin & Sea Lions Stadium. Shinagawa Aquarium's stage has a dolphin tank right in front of it, so you can see the dolphins swimming together during the sea lion performance.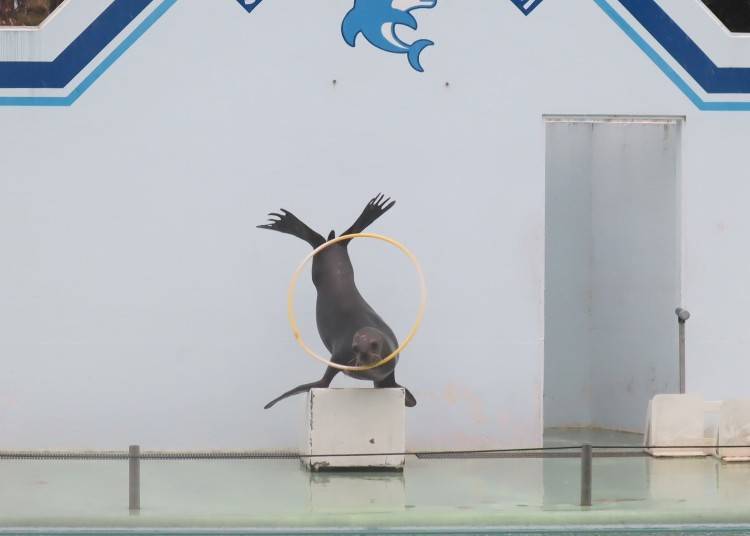 Meanwhile, the performance itself showcases the impressive balance of the sea lions with a number of different skills.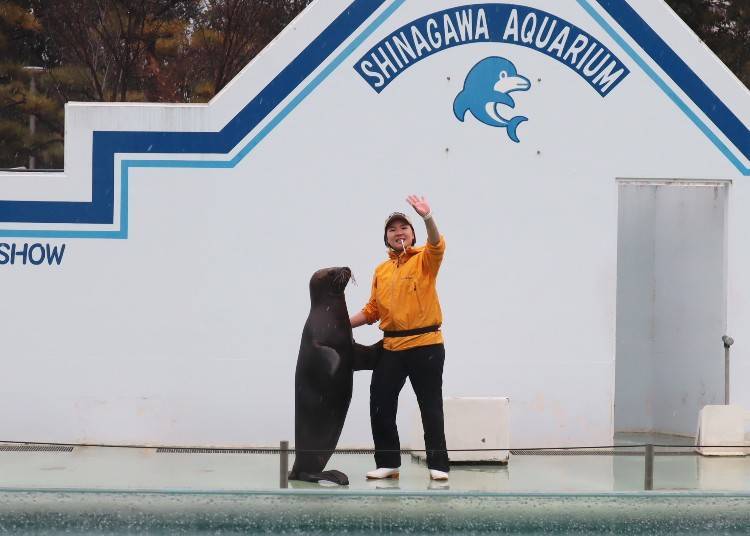 They make a perfect match with the staff members, too.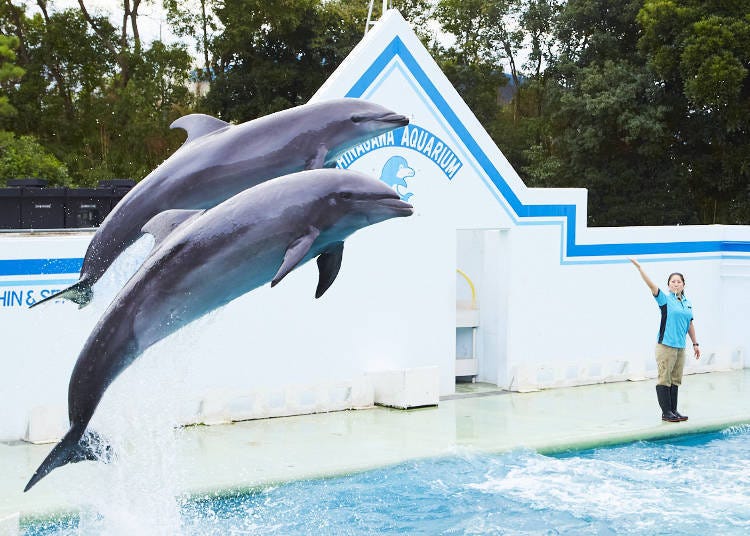 (Image courtesy of Shinagawa Aquarium)
The magnificent flight of the dolphins is the highlight of the aquarium. The incredible coordination and skills of the dolphins will steal your heart. (Each performance lasts approximately seven minutes.)

(*Performances are currently shortened to prevent COVID-19 infection and spread.)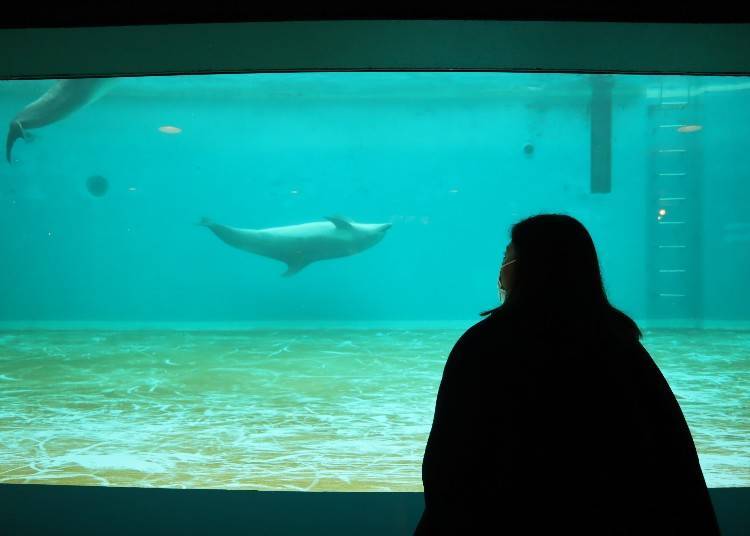 By the way, you can also see into the dolphin's tank from the underground passage!
Photo spot #1: Jellyfish photoshoot!
Next let's take a look at the best photo spots around the park.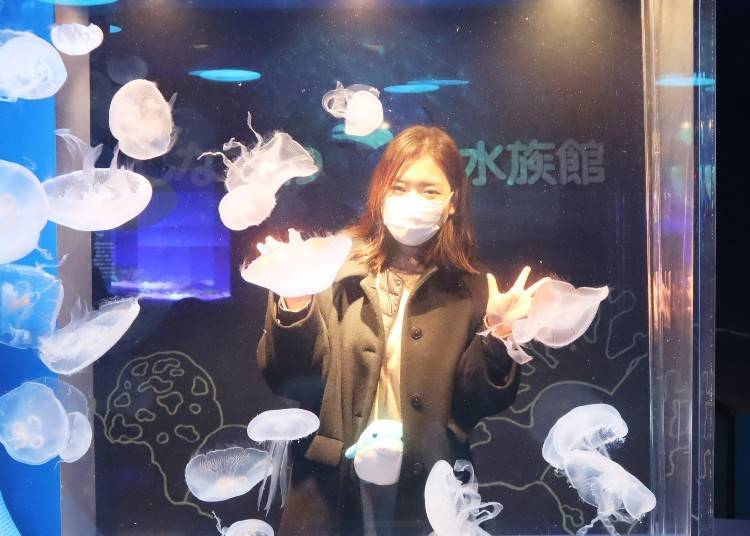 First up is the jellyfish tank, where you can take a photo as if you're in the tank yourself!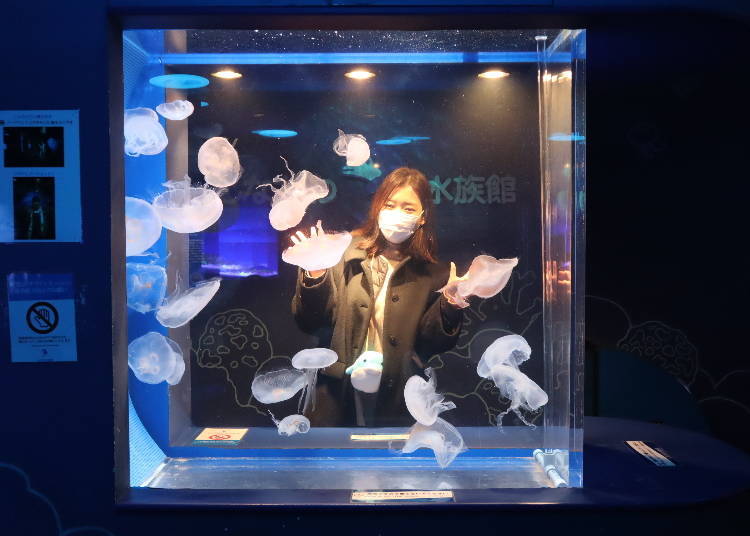 Head round to the back of the tank and get someone to take it from the other side for the perfect pic.
Photo spot #2: The magic of the tunnel tank
This tunnel tank is a special feature of the Shinagawa Aquarium.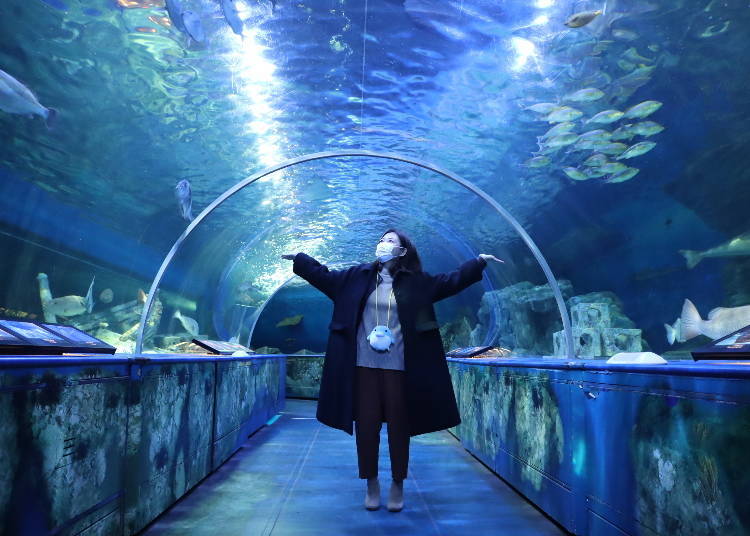 As different kinds of fish come and go, it's like taking a walk under the sea. This beautiful and magical space is also great for a romantic couples' moment.
Photo spot #3: The Aquarium celebrity, the Asian small-clawed otter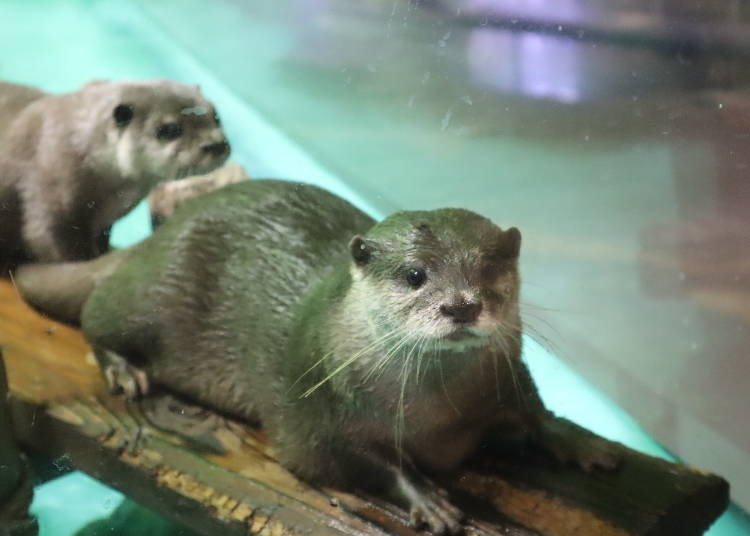 In July 2021, two "Asian small-clawed otters" moved in from the famous Sunshine Aquarium in Ikebukuro. Everything about them is adorable: their fluffy bodies, the way they move, their little facial expressions... just everything! You'll be pulled in by their cuteness, and might end up just standing there watching them for hours!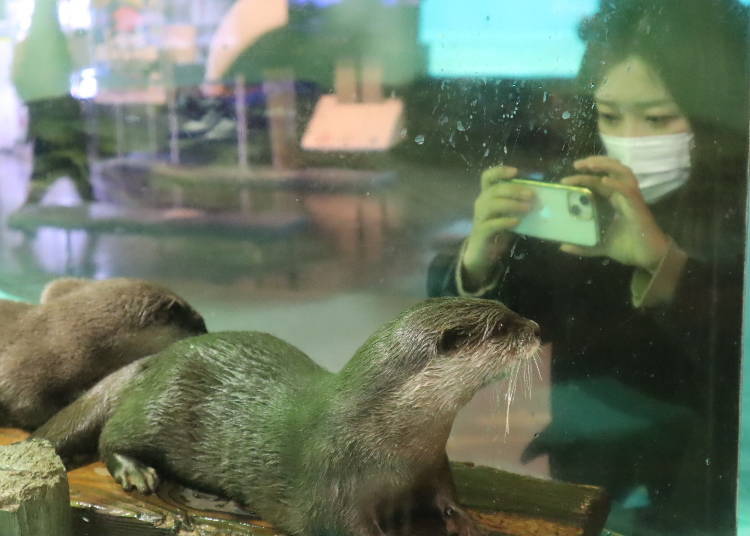 They're so fast and energetic that you'll probably need to switch to continuous shooting mode to get the perfect snap.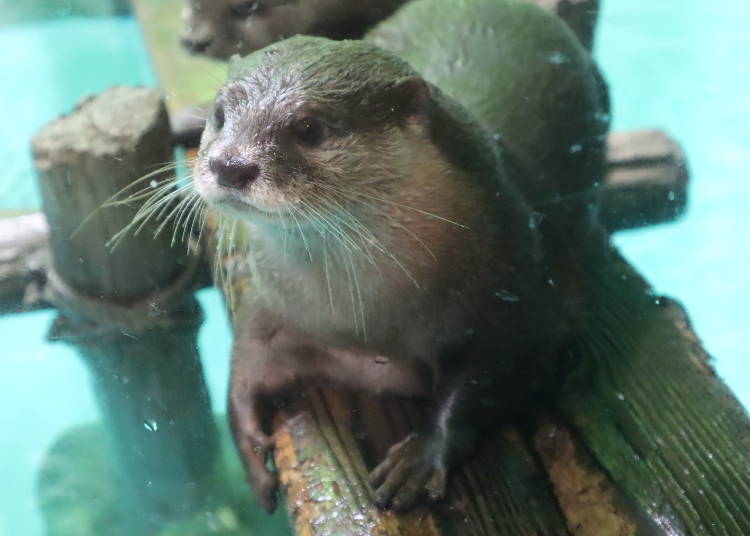 Look at this refined lady of the water. (Both are female in this enclosure.)
I'm a little peckish... Recommended Food at Shinagawa Aquarium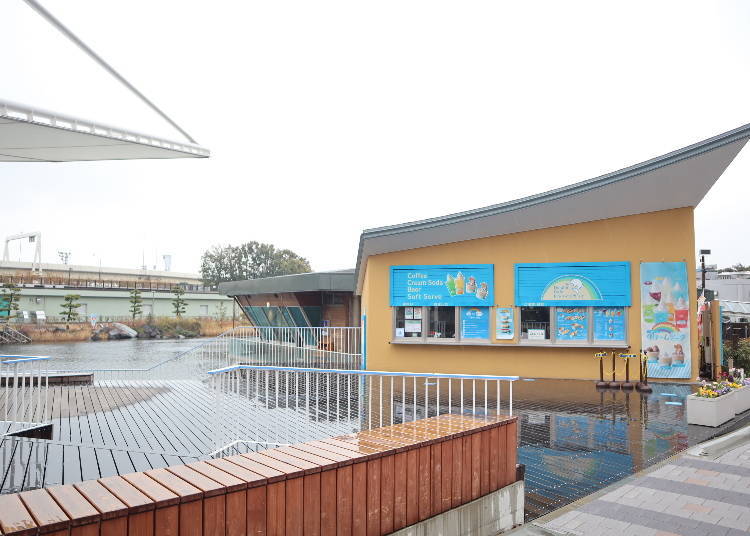 Outside you'll find the Dolphin Cafe (Iruka cafe). This cafe is built on a wooden deck with a rainbow theme. It's the perfect spot to rest after a tour of the aquarium or in between performances.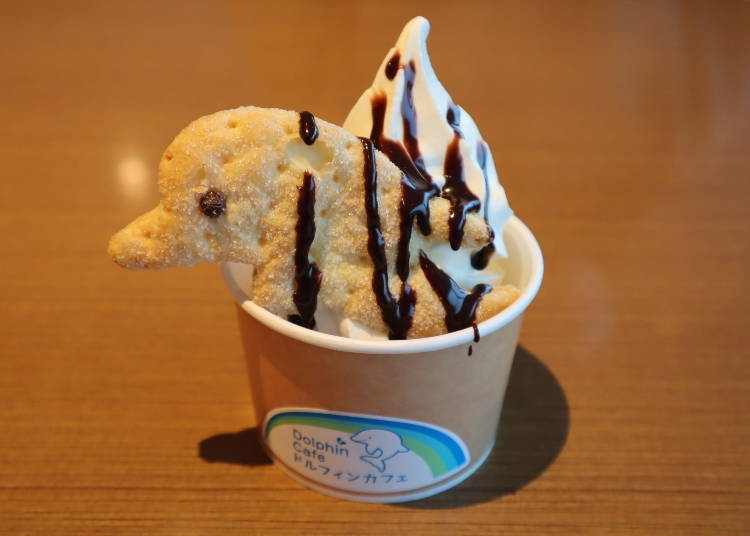 Our recommendation for a sweet treat is the cute Jumping Dolphin Sundae (Chocolate) (550 yen) with an original dolphin cookie. Inside the soft-serve with lashings of chocolate sauce, you'll find the crispy crunch of chocolate flakes.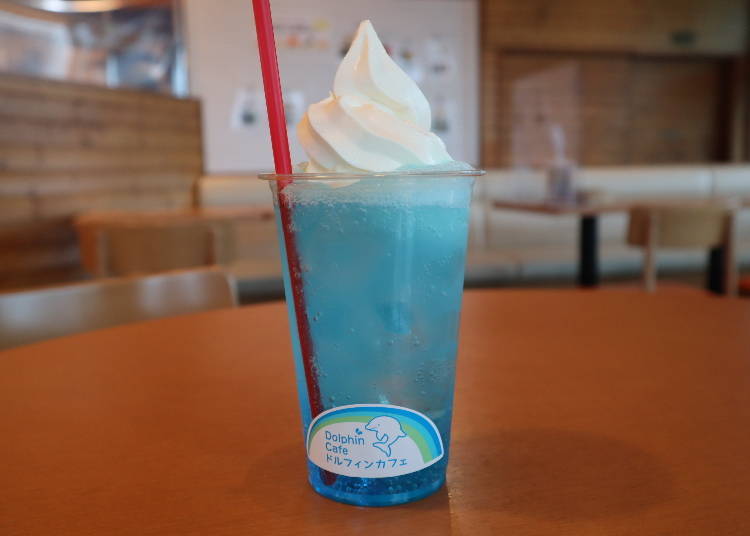 The "Rainbow-colored cream soda" (580 yen each) follows the rainbow theme. There are seven different flavors, such as Daidai (orange flavor), Midori (melon flavor), and Murasaki (grapefruit flavor), and the vibrant colors will lift your spirits.

This time, we got "Ao (Blue Hawaii)" with a beautiful blue like the color of the sea. The combination of ice cream and soda is a match made in heaven.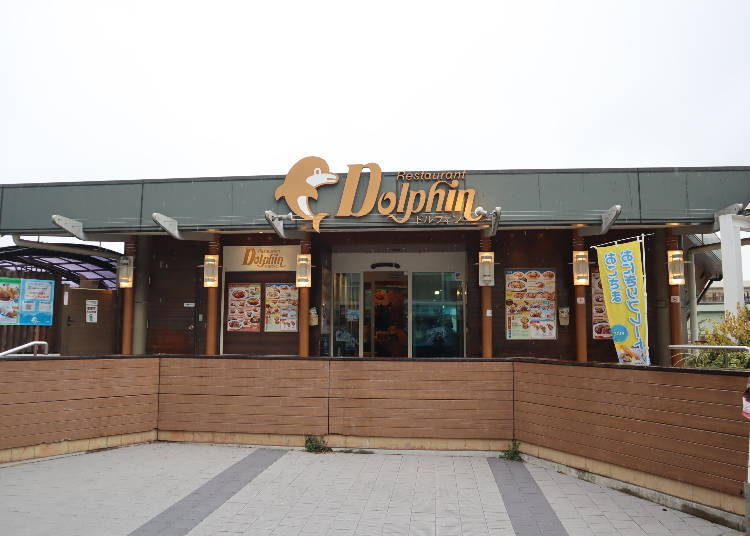 The Dolphin Restaurant, which is attached to the café, is built to look as though it is floating atop a lake. The restaurant is outside of the aquarium premises, so anyone is free to enter.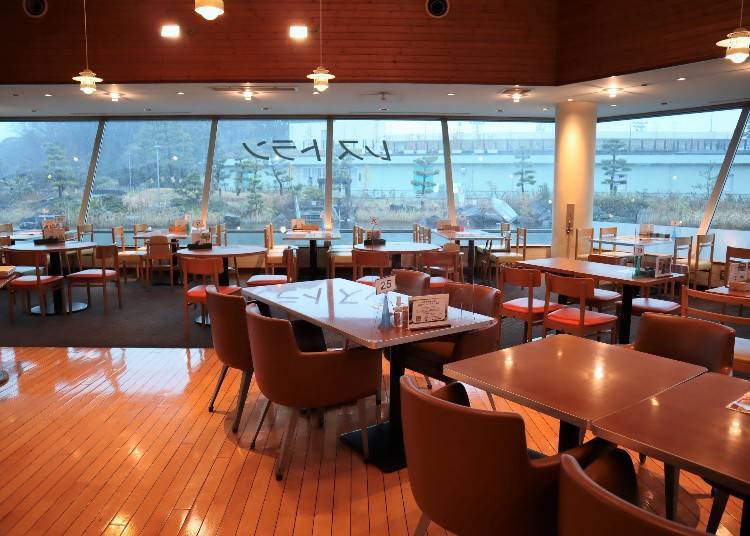 The seating area has a large window giving a sense of openness, and there are terrace seats outside, too.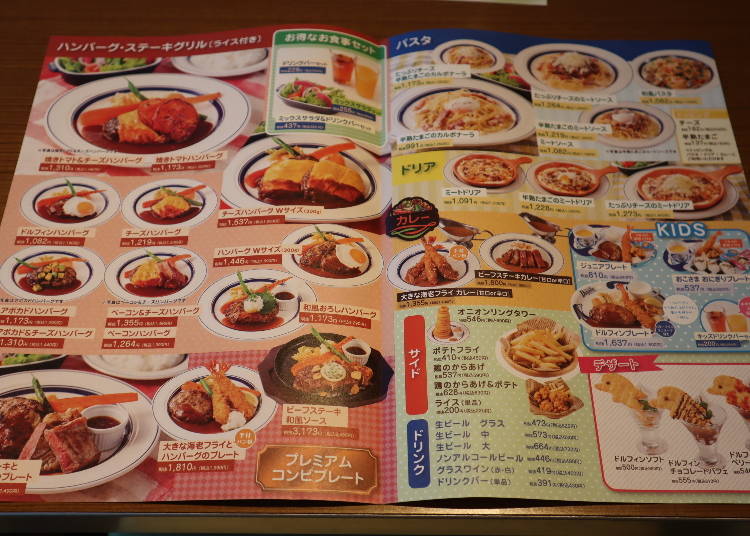 The restaurant has an extensive menu of lunch options, snacks and sweets, and hamburgers and pasta. If you want to take your time and have a nice meal indoors on your day out, this is the place for you.

(*The opening hours of the cafe and restaurant change depending on the season.)
Editor Recommendations: Shinagawa Aquarium Souvenirs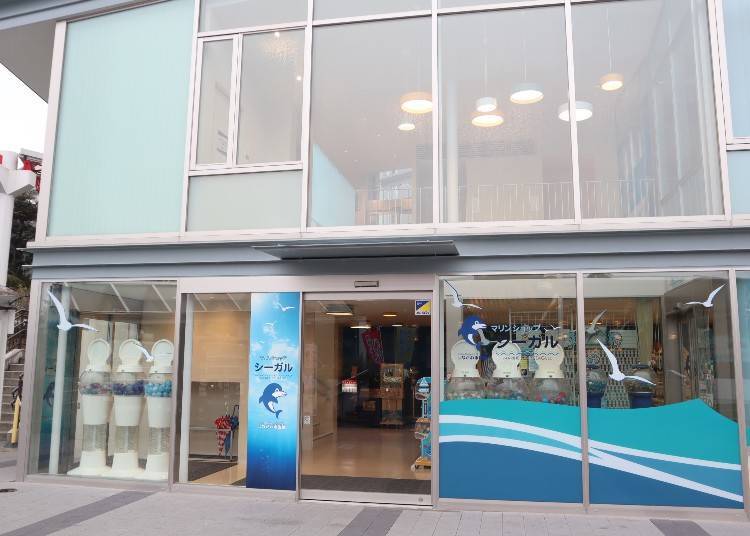 Souvenirs can be found at the "Marine Shop Seagull" outside the aquarium. As this is also outside the aquarium premises, you can visit whenever you like.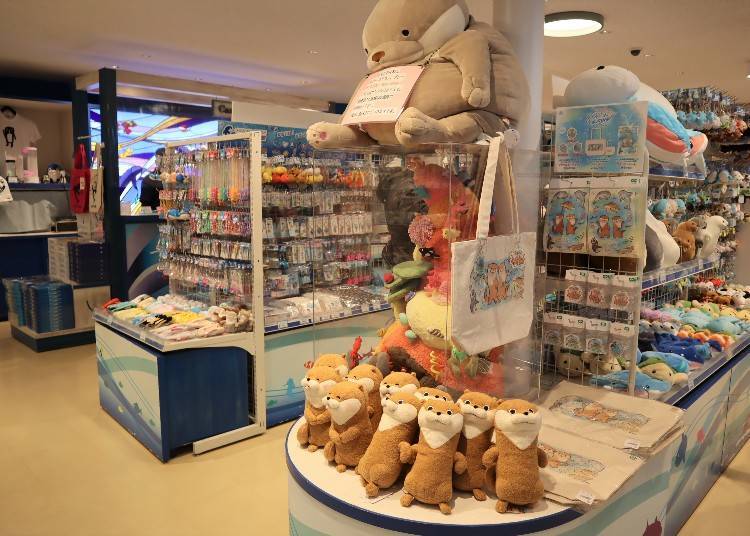 As well as some original Shinagawa Aquarium products, you'll find a variety of fun sea creature goods, too.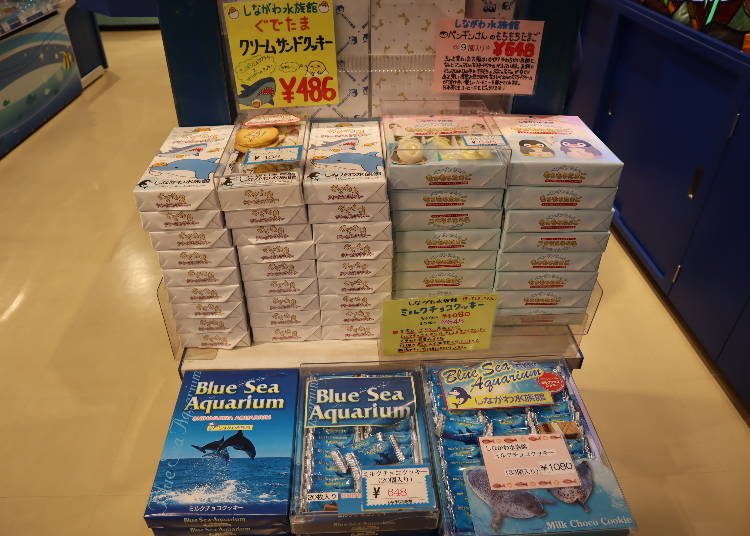 Here are two recommended souvenirs from the LIVE JAPAN editors.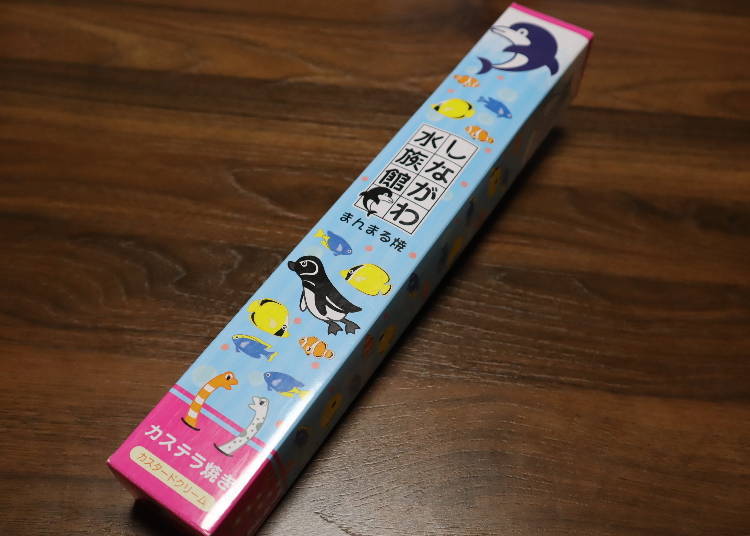 "Manmaru Yaki" (Mini castella) (648 yen)
The first item is the "Manmaru Yaki" (8 pieces), which is just cute all-round. Inside are mini "castella" (small cakes) with a dolphin stamp on the outside and custard cream on the inside. They're bite-sized and adorable.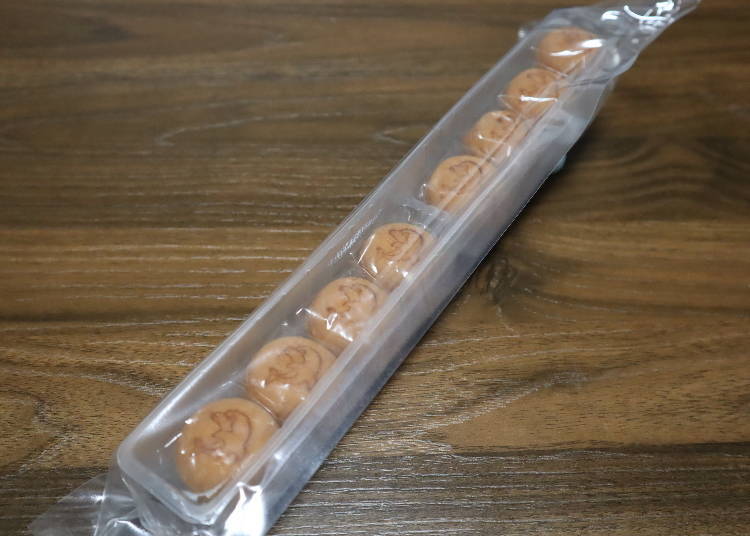 The sweet and delicious castella cakes are very popular with kids. It's an unusual but very welcome surprise that they are filled with custard cream!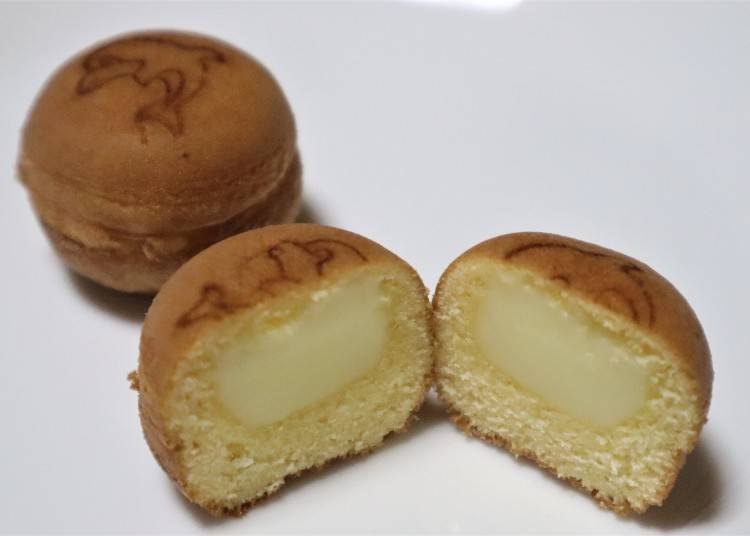 The shop staff recommended to warm it up a little in the microwave for an even tastier snack.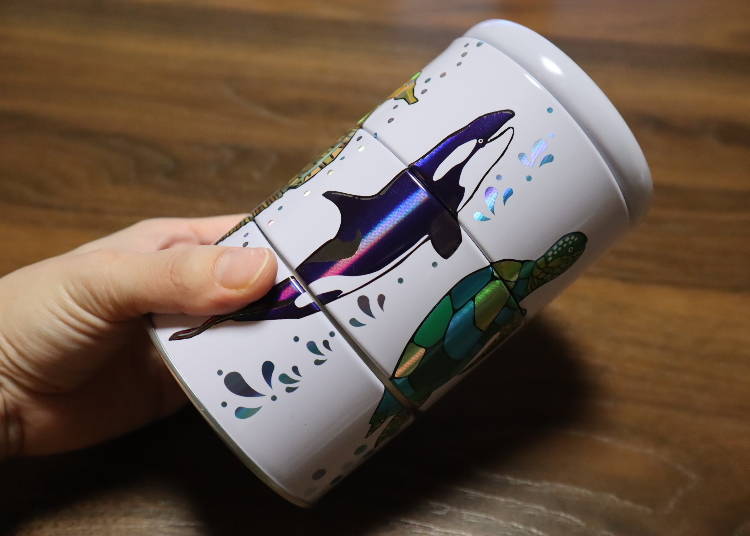 ▲ "Umi no awase-e 3-dan-can" (3-step can sea life puzzle) (950 yen)
Next up is the cute sea life puzzle, which contains three kinds of sweets. Each tier contains a different type of sweet, and even once you've eaten them all, you can keep the can as a cute memento of the aquarium.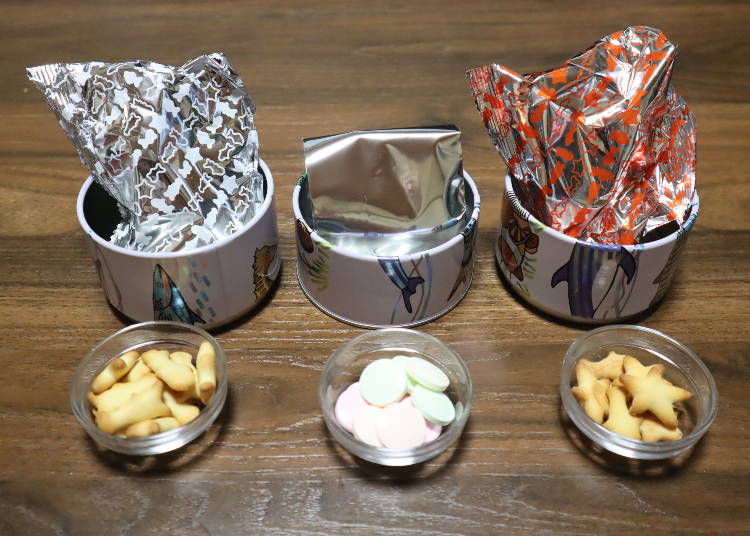 The three different biscuits. From the left: plain, ramune (Japanese lemonade), nori (seaweed). Each biscuit is shaped like something from the sea, such as fish and starfish.
Shinagawa Aquarium Information: How much is it, and how do I get there?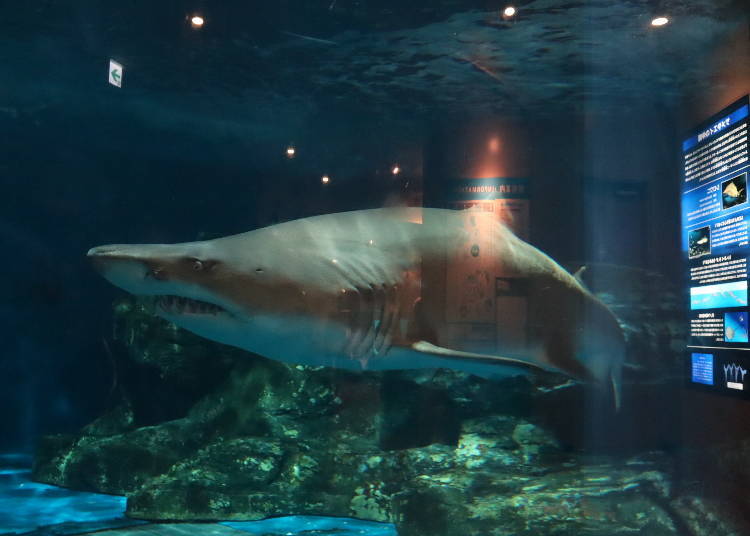 Aquarium Access
By train: 8-minute walk from "Ōmorikaigan Station" on the Keikyu Main Line / 15-minute walk from "Ōmori Station" on the JR Keihin Tohoku Line north exit.
Free shuttle bus: About a 15-minute ride from Oi-machi Station on the JR Keihin Tohoku Line
https://www.aquarium.gr.jp/access_bus/

Admission fee *tax included
・ Adults (high school students and above): 1,350 yen
・ Junior high school and elementary school students: 600 yen
・ Toddlers (4 years old and above): 300 yen
・ Silver (65 +): 1,200 yen

Discounted Rates those living, working, or studying in Shinagawa-ku
・ Adults (high school students and above): 800yen
Junior high school and elementary school students: 400yen
・ Toddlers (4 years old and above): 200yen
・ Silver (65 +): 700yen
*Discounted rate is for those who live, work or study in Shinagawa Ward
*Valid proof will need to be provided for each guest at the entrance counter in order to receive a discount (public ID card, employee ID card, insurance card, student ID card, etc.)

Other languages
・ Ticket counter (ticket machine): Japanese, English, Chinese, Korean
・ Brochure: Japanese
・ Displays: Japanese
Shinagawa Aquarium has a welcoming and cosy vibe perfect for family trips!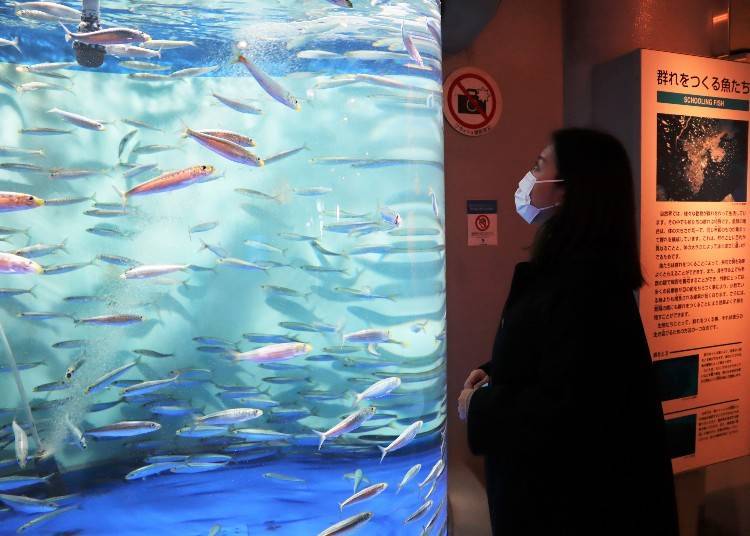 Shinagawa Aquarium (sometimes called Shinasui) is compact in size but uses its space well, making it easy to see everything that you came for. Even small children who might be easily distracted will have a great time without getting tired or bored quickly.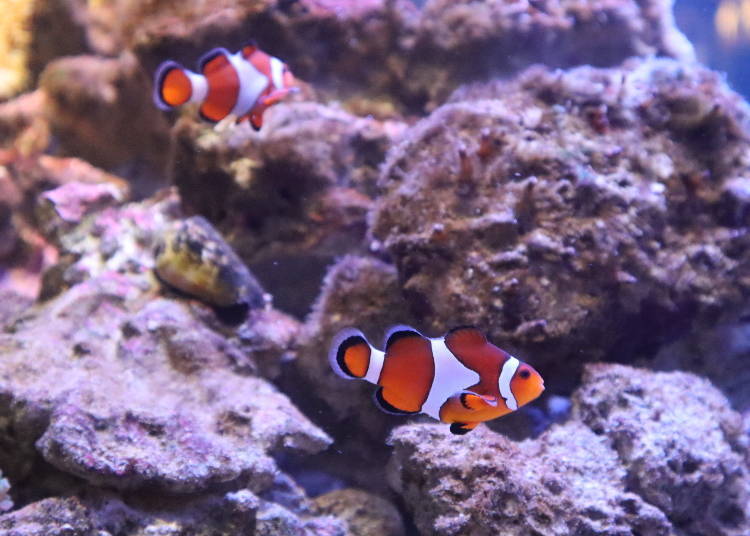 For those who are interested, there is also the "Maxell Aqua Park" in Shinagawa. Maxell Aqua Park is more of an indoor entertainment facility, where you can enjoy dolphin shows and performances that combine special effects of light and sound with dazzling animal performances. It is located on the grounds of Shinagawa Prince Hotel, about a 2-minute walk from Shinagawa Station on the JR and Keihin Express lines.

What we've covered today, the "Shinagawa Aquarium," is located near "Ōmorikaigan Station," so be careful not to mix them up.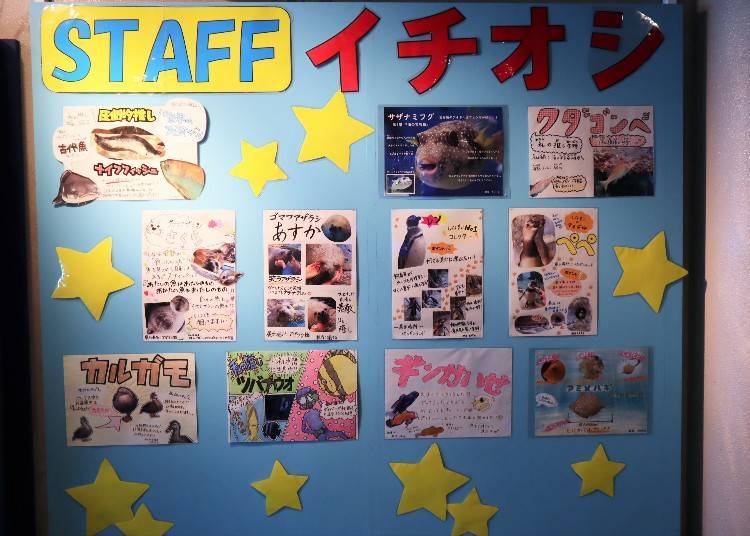 With its staff-made posters and guides, decorations and considerations for children, and feedback from the locals, Shinagawa Aquarium is a cosy and welcoming space. And with their variety of seasonal events and special exhibits, there's always something new to discover!

Looks like plans for your next day off are sorted!

Translated by Cassandra Lord
Health & Safety Measures

・Disinfection, sanitization, cleaning of stores, facilities and equipment, etc.
・Disinfectant and hand santizer available throughout the park
・Ventilation measures in stores and facilities
・Use of coin trays (instead of direct cash handovers)
・Installation of partition boards
・Staff are asked to wear masks, wash hands frequently, disinfect, gargle, and take their temperature
・Admission restrictions
・Customers will be refused entry if they appear unwell
・All visitors will be asked to wear a mask and participate in temperature checks
Address

Shinagawa Kumin Park, 3-2-1, Katsushima, Shinagawa-ku, Tokyo, 140-0012
View Map

Nearest Station

Omori-Kaigan Station (Keikyu Main Line)
8 minutes on foot


Phone Number

03-3762-3433
*The information provided above is based on a visit in February 2022. Please note details are subject to change.
*Due to the spread of the coronavirus, opening hours are subject to change. Please check the official website for more information.
Written by:
*This information is from the time of this article's publication.
*Prices and options mentioned are subject to change.
*Unless stated otherwise, all prices include tax.